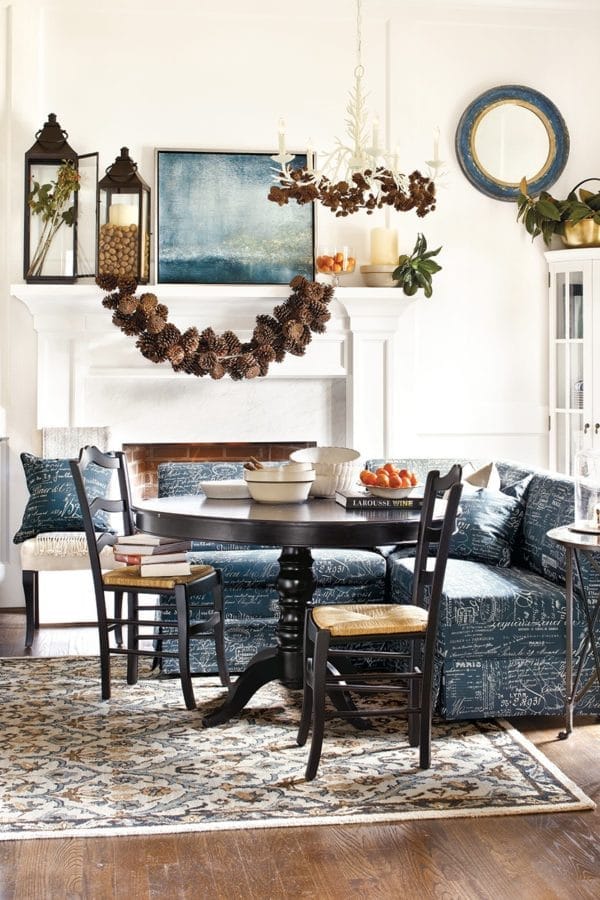 Pinecones are fun & festive to use for holiday home decor. Here are 11 pine cone crafts for Christmas. There's a joyful DIY here for everyone!
Pinecones say Christmas like pumpkins say fall. Including some in your decor is an easy way to make sure you fill your home with that holiday spirit. Here are some pine cone crafts for Christmas to get you inspired.
The good thing about this staple of holiday decor is its versatility. You'll see what I mean with the selection I've picked to share with you below.
Interested in giving your pine cones a little sparkle? Be sure to check out DIY Glitter Pine Cones; 4 Ways.
If you're into DIY holiday decor you should check Nell's books: Ornaments To Make Your Christmas Sparkle & Mother Nature Inspired Christmas Ornaments.
All of the ingredients used in this one were bought at craft stores. In case you don't feel like forging for the ingredients in nature, a visit to the store will do. I bet you can even find all these ingredients online too – no need to go outside at all! This holly berry vine wreath is for glitter fans.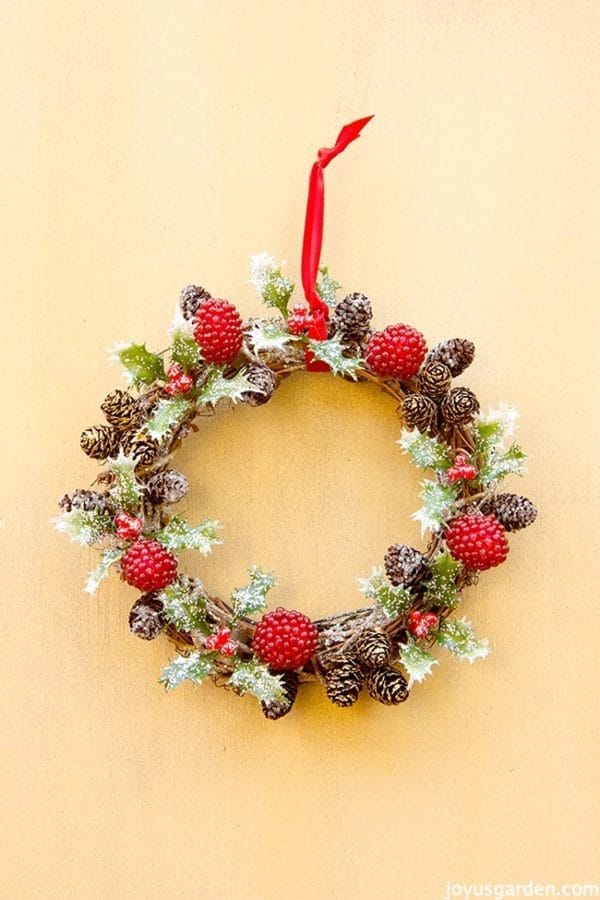 Moving right along with the glitter love, here are these pine cones with vintage glitter. I need to include these super simple snow covered pinecones. Why? Because they're easy to do and versatile to use.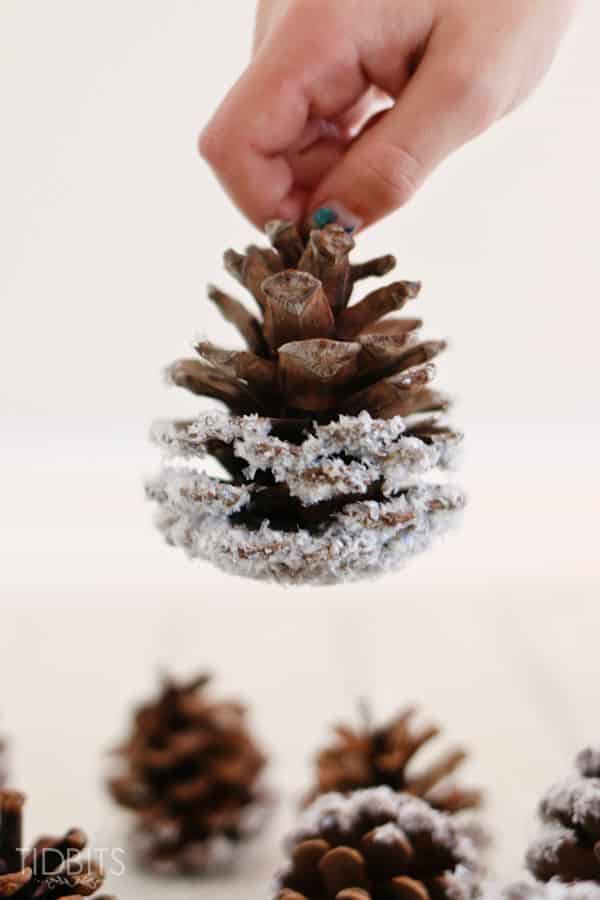 This wreath with white painted pinecones is not for traditional decor.If you're looking for a clean and minimal look, this one's for you. If not, use red, green or gold instead of yellow. Or combine those colors to make it more traditional. Either way, this is an easy one to make.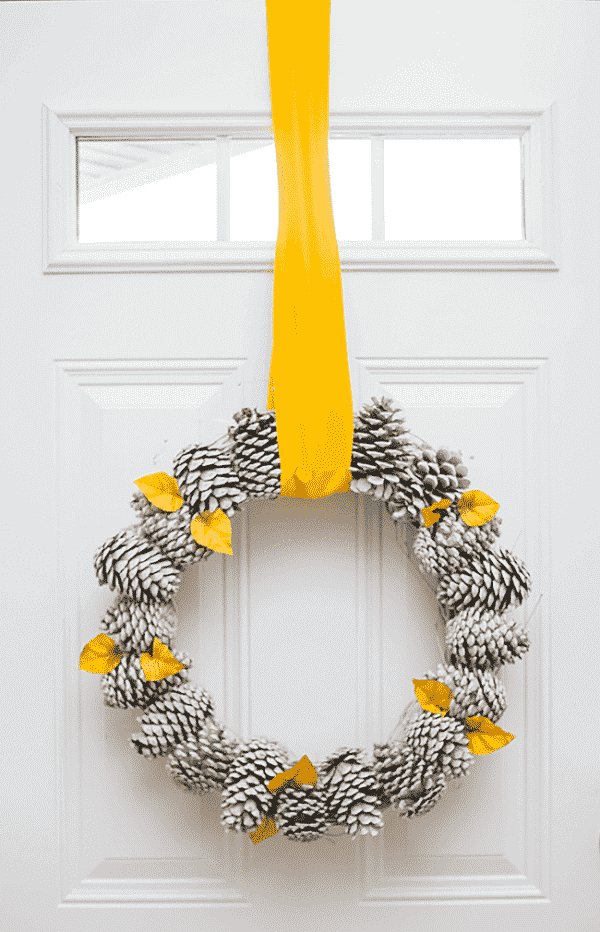 If you have little ones and are looking to keep them entertained indoors crafting this one's a great option. I'm sure they'll love creating these cute little animals made with pinecones. They also make great ornaments if you just add a hanger on top.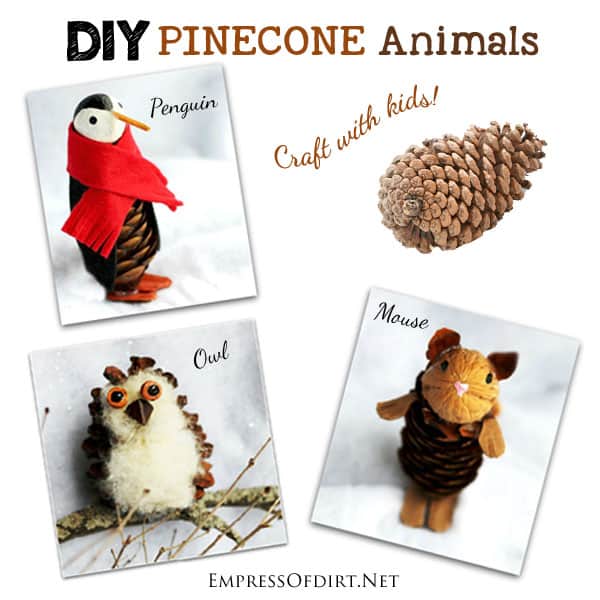 These cute pinecone & felt elves are another option of a craft to do with kids. If you have the time you can do both the animals and the elves – they both use very similar ingredients. What a fun combo!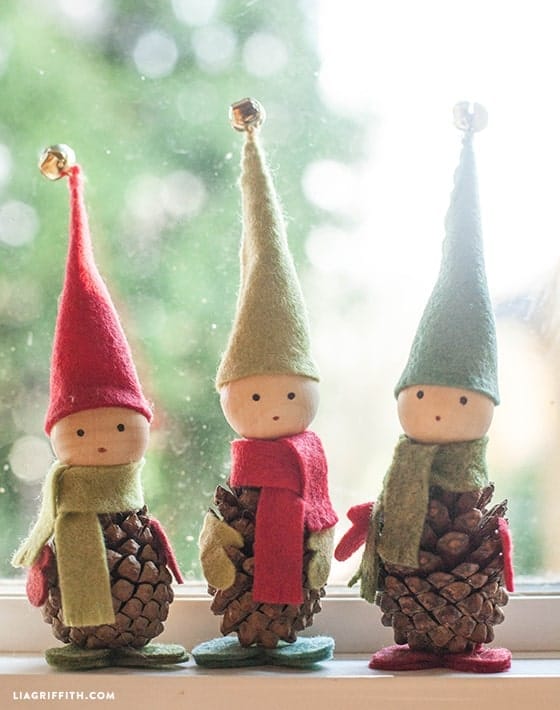 I always gravitate towards the rustic and simple style in decor. This is why this rustic wreath needed to be included.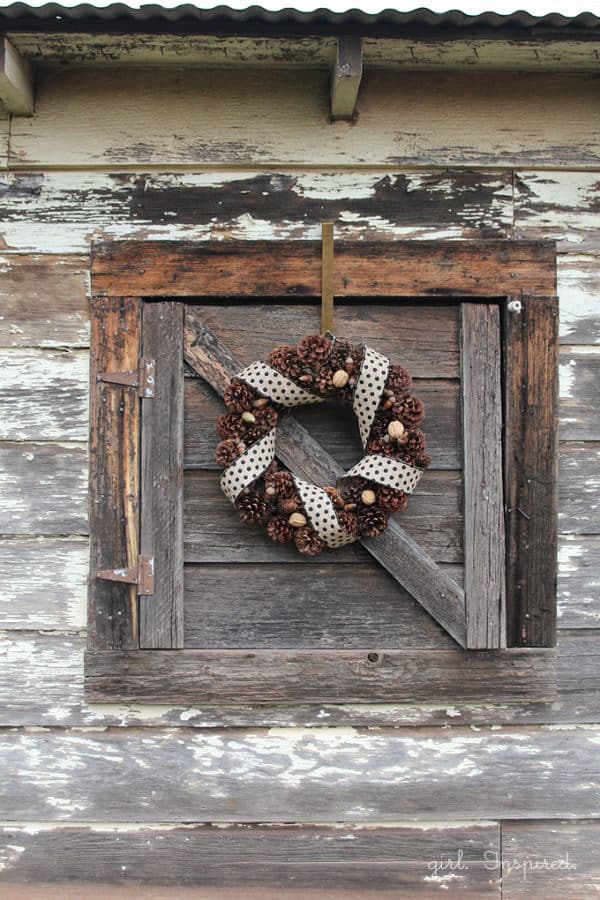 Do you live close to a forest filled with pinecones? You can try creating a pinecone garland . Make it as long as you like!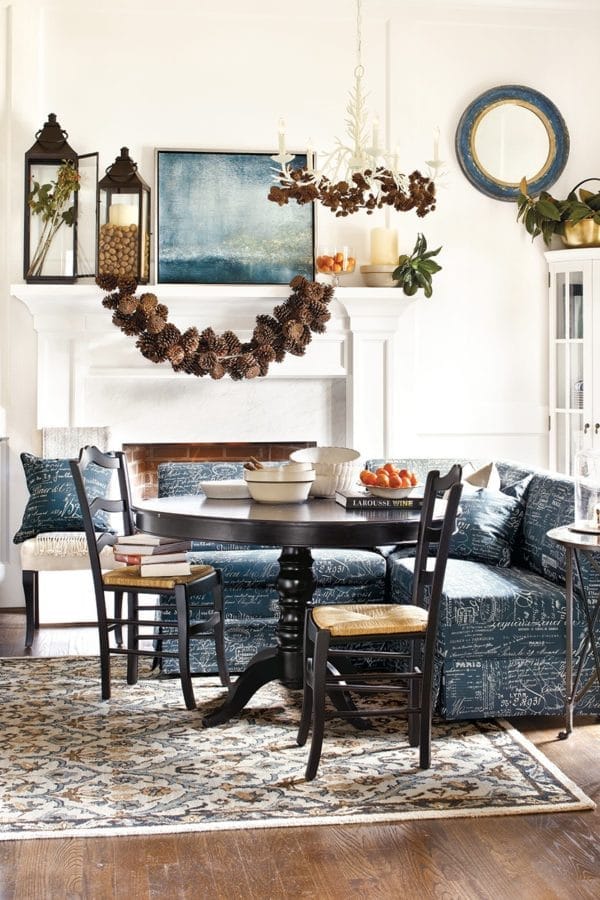 Here's another modern and clean option for your minimal decor. My favorite part about this craft is that these painted pine cones are also scented with cinnamon, that classical holiday scent.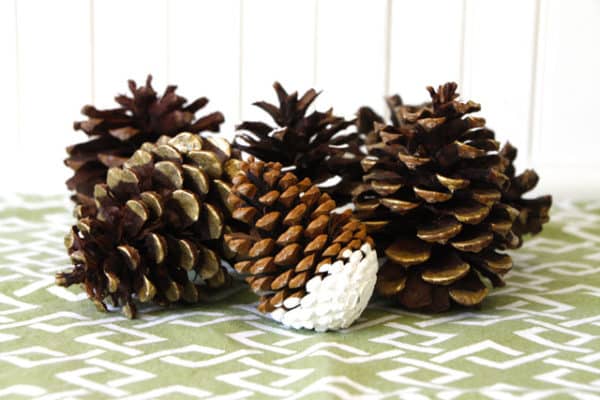 This sweet and mini pine cone design would make a great gift and blends in well with fall decor. If you want to make it shine add some glitter to it; dust it in gold, silver, or whatever color you like.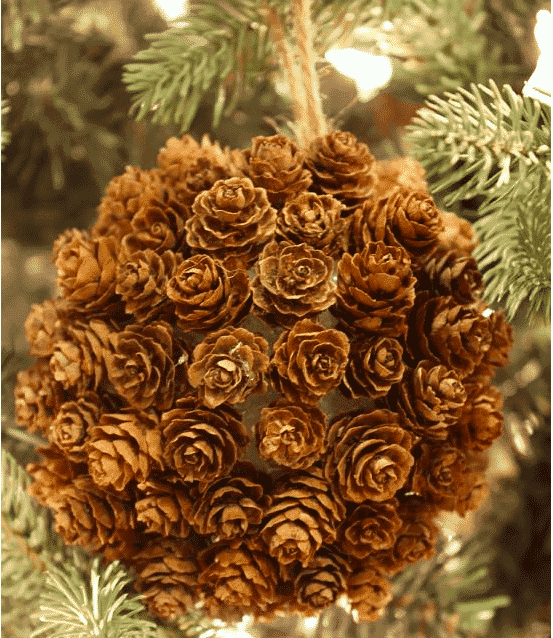 This classic style and colors will add some holiday spirit to your home. The pine cone tree can be sized to your liking and decorated however you choose.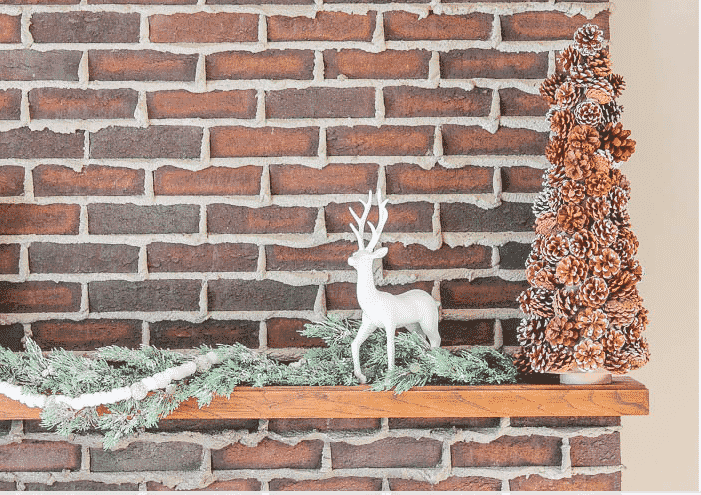 Last but not least we have these very unconventional but fun pineapple pinecone ornaments. Maybe you're craving summer days or want a switch from your usual holiday style. Either way, check these out.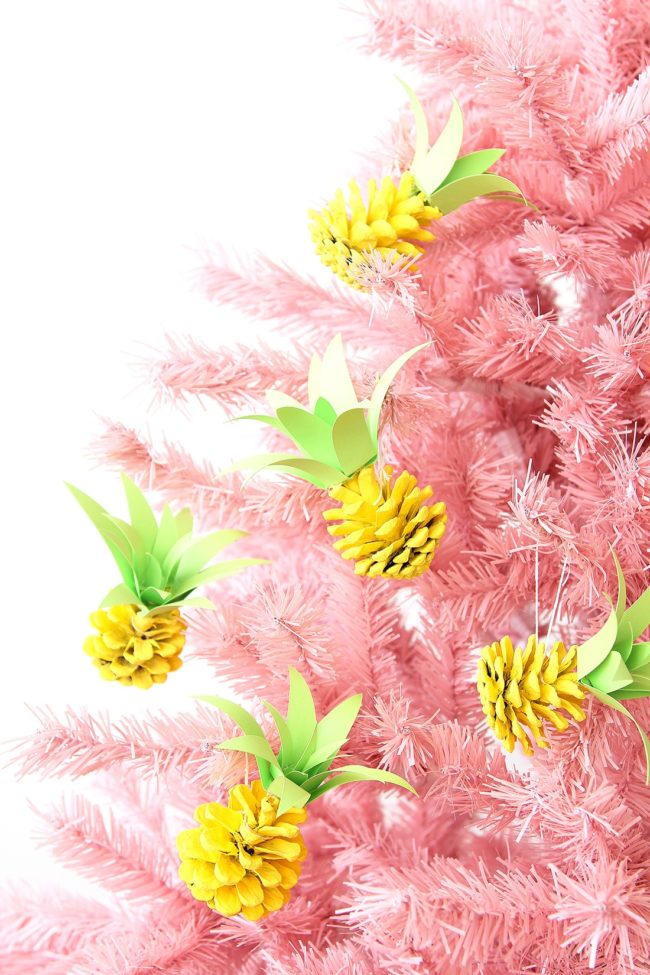 I hope these pine cone crafts for Christmas have given you some ideas. Wishing you an inspired and festive homemade holiday season!
Lucy
Note: This post was originally published in 12/2016 & was updated in 9/2021.
Here are additional holiday posts to get you in a festive mood: