Aloe Vera is one of our favorite plants here at Joy Us garden, and for good reason. These plants are fun to look at and easy to care for. I really like that they grow well both indoors and outdoors. As has become a tradition at Joy Us garden, we're wrapping up the year with a roundup post on our Aloe Vera plant care guides. Think of it as Aloe Vera 101: How to Care for this Plant with Purpose.
At the end of this post, you can view a quick video I created on Aloe vera, which will also be shared on Joy Us garden's Facebook page as well as on Youtube. Now, here are our best how-to guides on Aloe Vera:
Want to know everything about caring for this plant including watering, temperature, and light? Our basic Aloe Vera tips for growing outdoors & indoors are right here!
Aloe vera is an attractive & beneficial succulent plant to grow in your home. Here are 5 reasons why you may be having problems growing aloe vera indoors.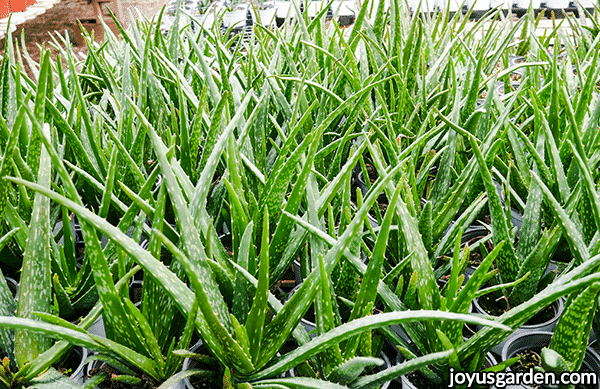 I've done a lot of gardening over the years. Sometimes, I learn something brand new. In this post, I share 2 ways in which I made my somewhat unhappy aloe vera plant flourish.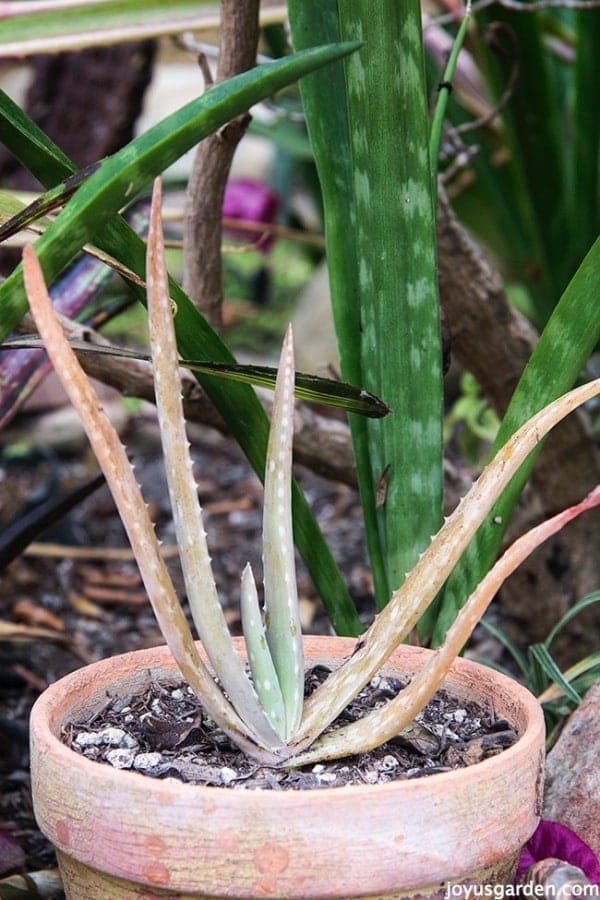 Aloe vera grows pups or babies directly from the mother plant. You can learn how to remove them from the plant, & then you'll have more opportunity to grow many more!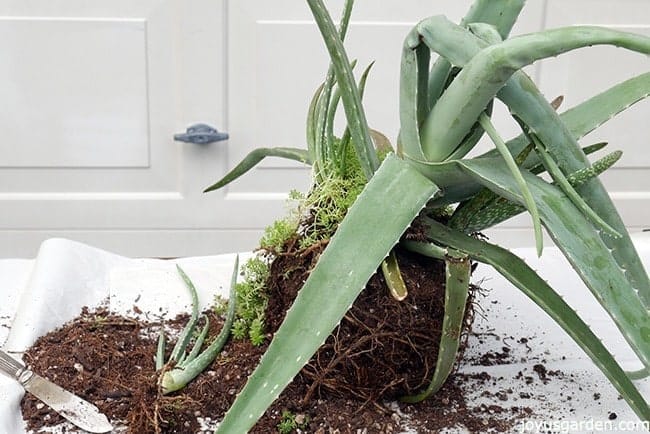 Here, I teach you how I transplant those babies into another pot.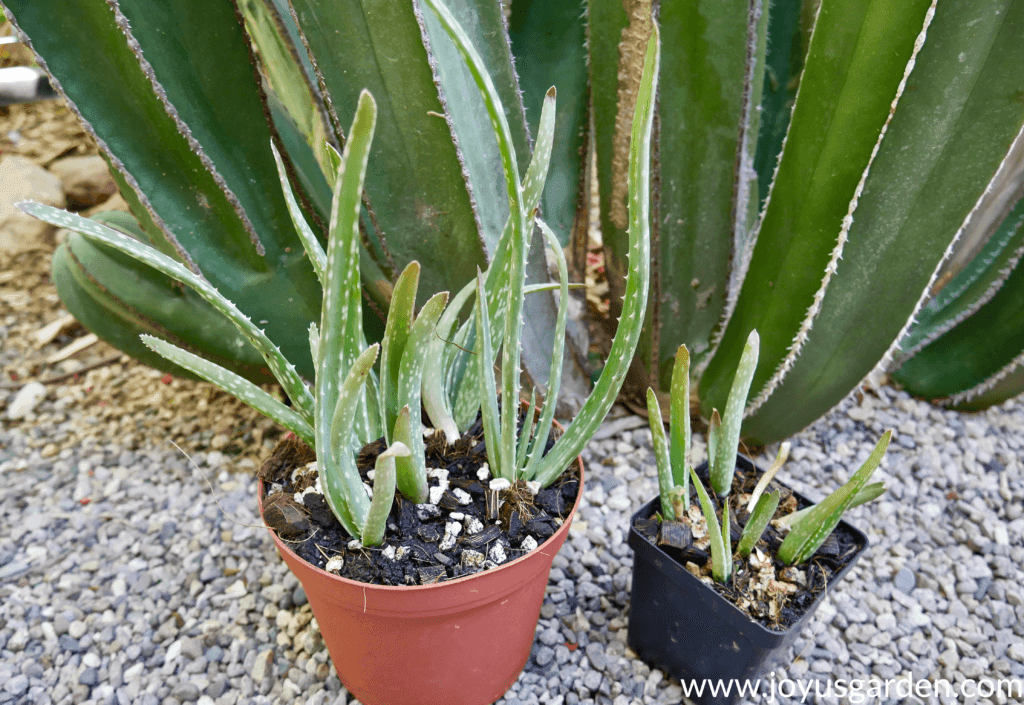 Yes, you can and should grow an aloe vera plant indoors! They help filter the air, are so useful & make a lovely addition to your decor. This one covers my best tips on growing an aloe vera indoors.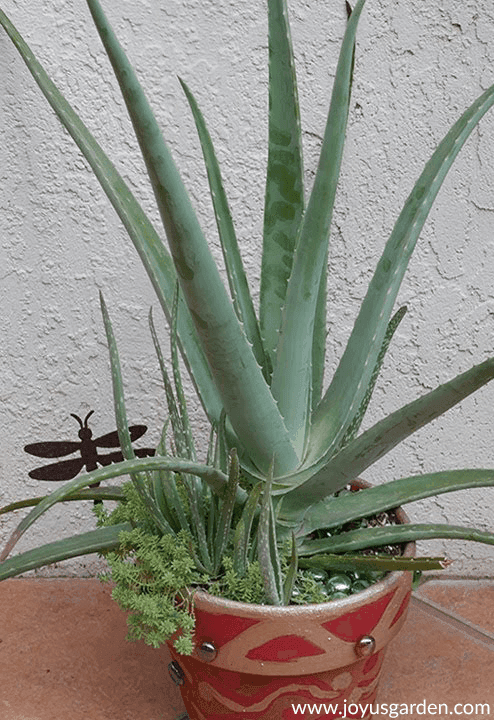 This is about growing Aloe vera indoors because the majority of people grow it as a houseplant. We get many questions regarding the care of Aloe vera so we have taken the most frequently asked ones and will be providing you with answers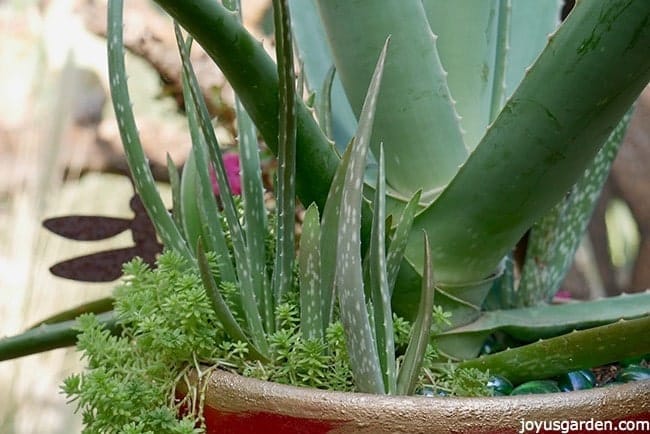 As the title will tell you, I show you how to plant Aloe vera in containers & large pots. They look absolutely beautiful & can grow quite large! I also have a particular mix I like to use to keep the plant well-nourished & growing strong.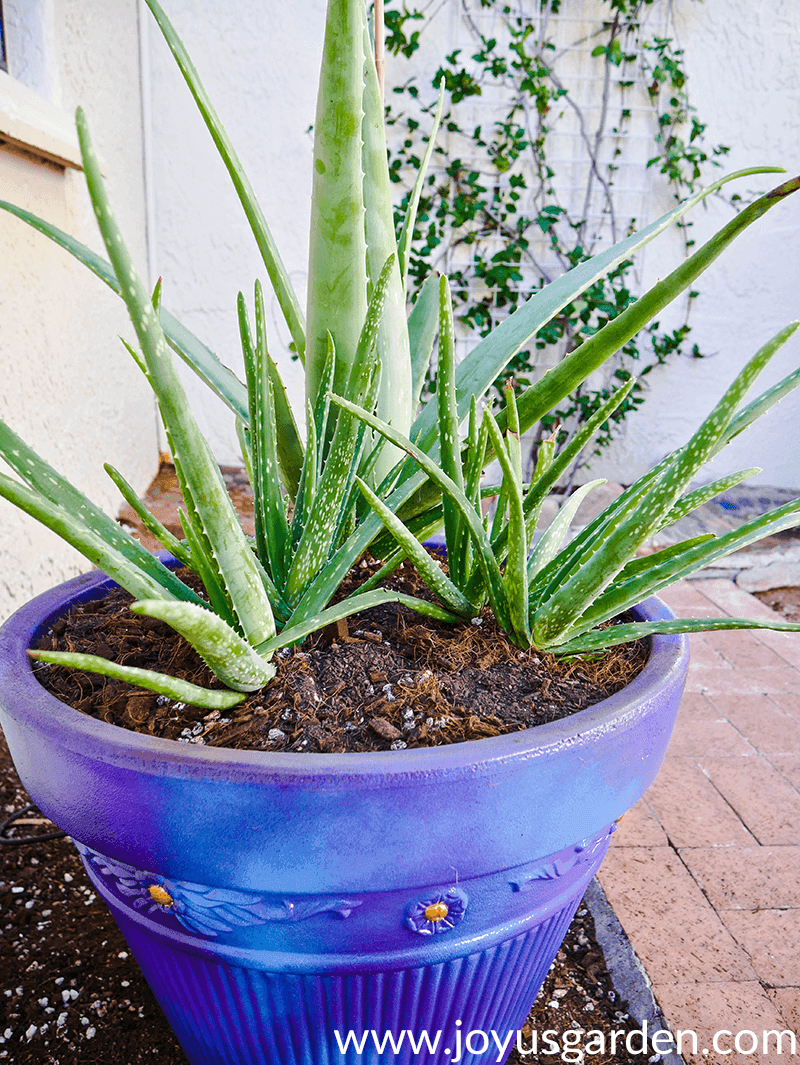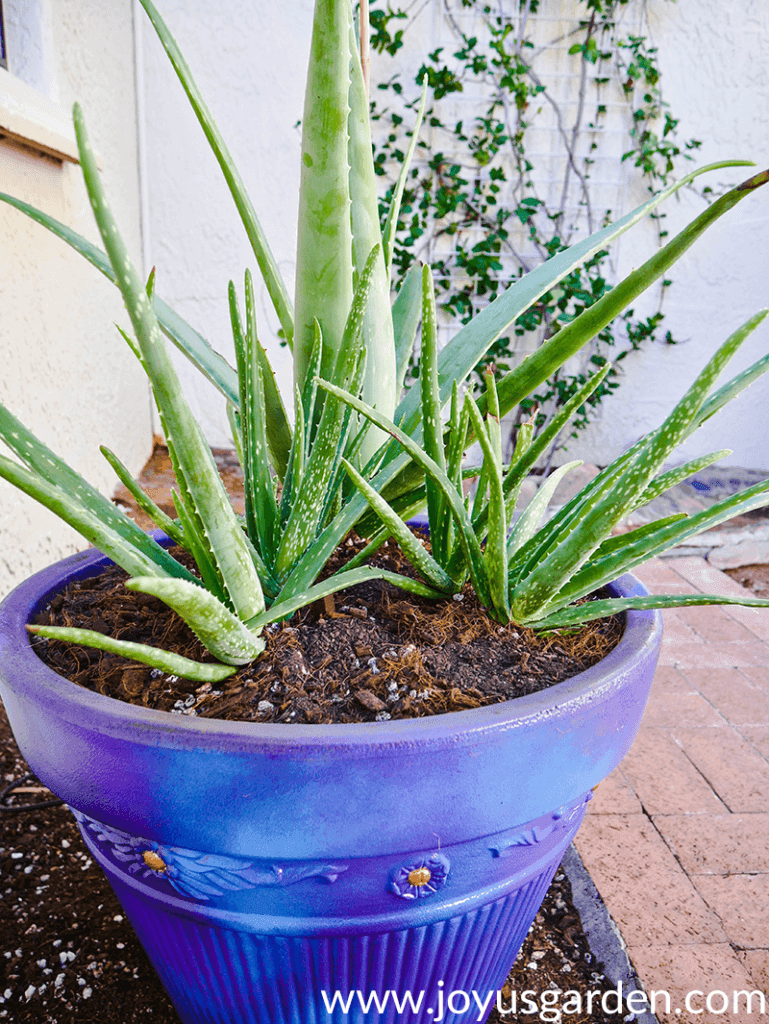 The best part about Aloe vera? Their leaves filled with that wonderful gel! Over the years, I've found multiple uses for this plant. You can check out this post, & learn about the different ways that I use Aloe vera plants after they've been harvested.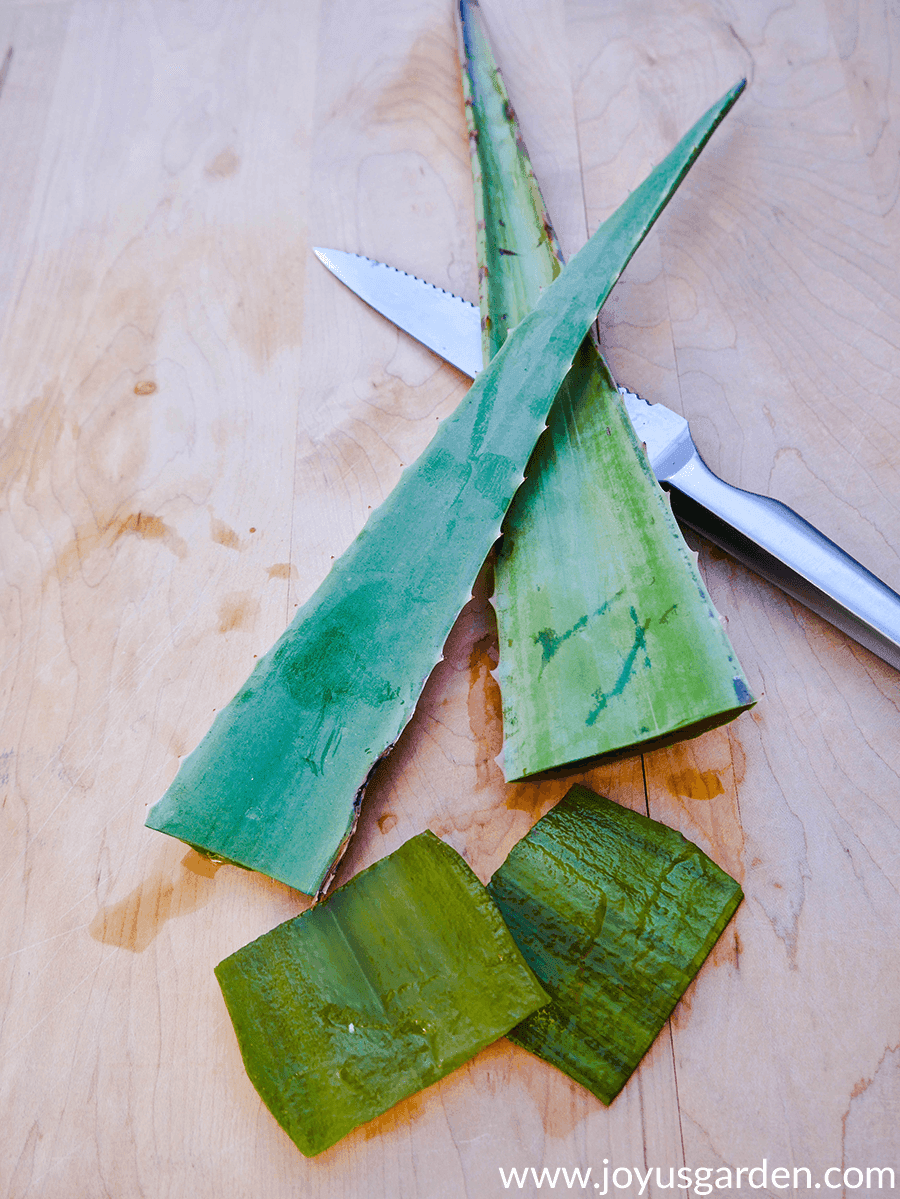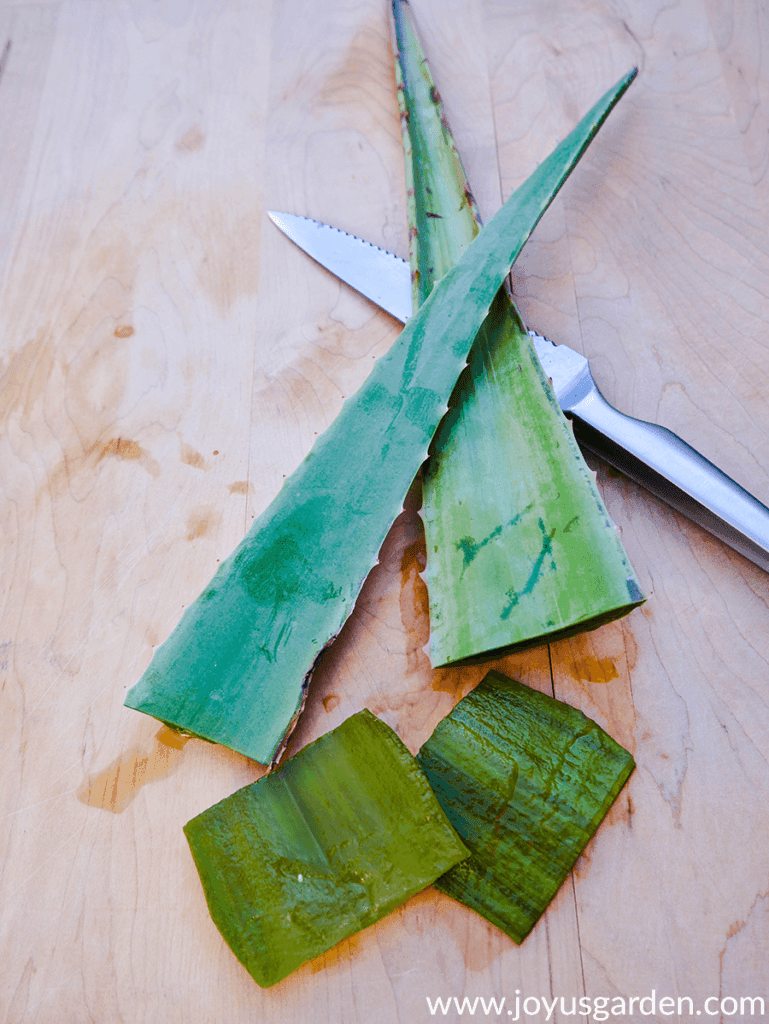 Aloe Vera 101: A Video Guide
You can find this plant, more houseplants and lots of info in our simple and easy to digest houseplant care guide: Keep Your Houseplants Alive.
We hope you found this content useful! What's your favorite thing about Aloe Vera?
Happy gardening,

Learn More About Succulents!
You can find more houseplant info in my simple and easy to digest houseplant care guide: Keep Your Houseplants Alive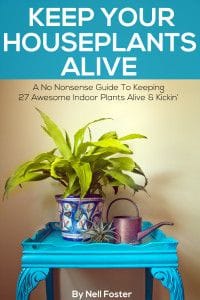 This post may contain affiliate links. You can read our policies here. Your cost for the products will be no higher but Joy Us garden receives a small commission. Thank you for helping us spread the word & make the world a more beautiful place!
About the Author
Latest Posts
Nell, the founder of Joy Us garden, was born into a gardening family and grew up in Connecticut's countryside. After living in Boston, New York, San Francisco, & Santa Barbara, she now calls the Arizona desert home. She studied horticulture & garden design, working in the field all her life. Nell is a gardener, designer, blogger, Youtube creator, & author. She's been gardening for a very long time & wants to share what she's learned with you.