Check out this book from Nell Foster with tips on how to keep your houseplants alive, based on Nell's years of hands on experience in the field.
This simple and clear guide to keeping 27 indoor plants alive and kickin' is just what you need to ease your horticultural frustration.
These are plants that had the highest survival rates in offices. In other words, reliable and in it for the long haul.
Nell brings years of experience in the field of interior plantscaping to the pages of this book.
Keep Your Houseplants Alive was written to help you turn your brown thumb into a green thumb.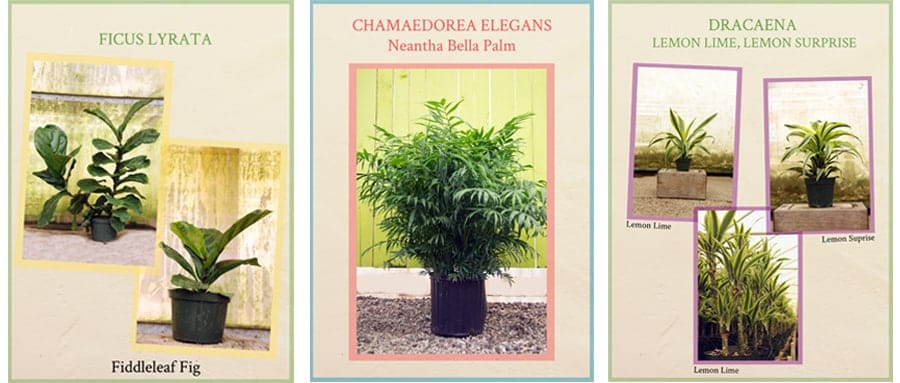 27 beautiful houseplants which are sure to be a great addition to your home or office.
Steps to choosing the right plants so you can pick out your favorites.
Detailed instructions on how to maintain them. In other words, what they need and do or don't like.
Pictures were taken at local greenhouses to clearly illustrate each plant & some of the different forms they come in
5 longer-lasting blooming plants which will certainly add some vavoom to your interior world.
Nell's 5 favs for low to medium light
Nell's 5 favs for medium to high light
The 10 best plants in this book for cleaning the air. And who doesn't want that!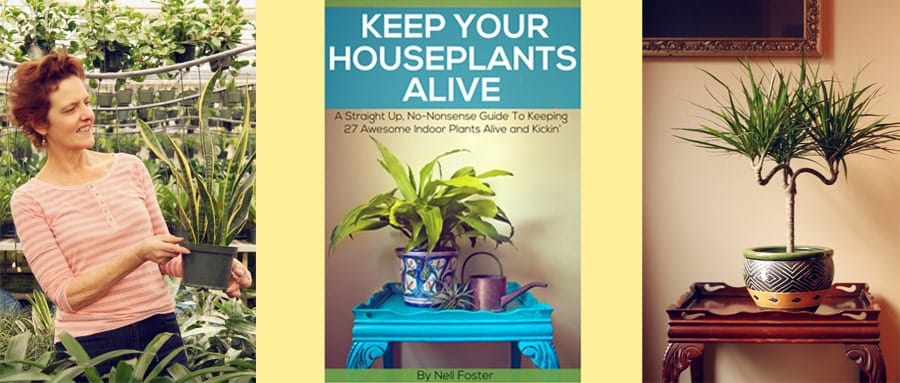 The average human being spends most of his or her time indoors.
A little greenery is a great way to soften our homes and offices making them more livable and healthier.
If you can keep houseplants alive and kickin', it's a win win.
So bring the outdoors in. My plants make me smile.
Even if you're a serial plant killer, I hope this simple book helps demystifies plant care and makes you smile too!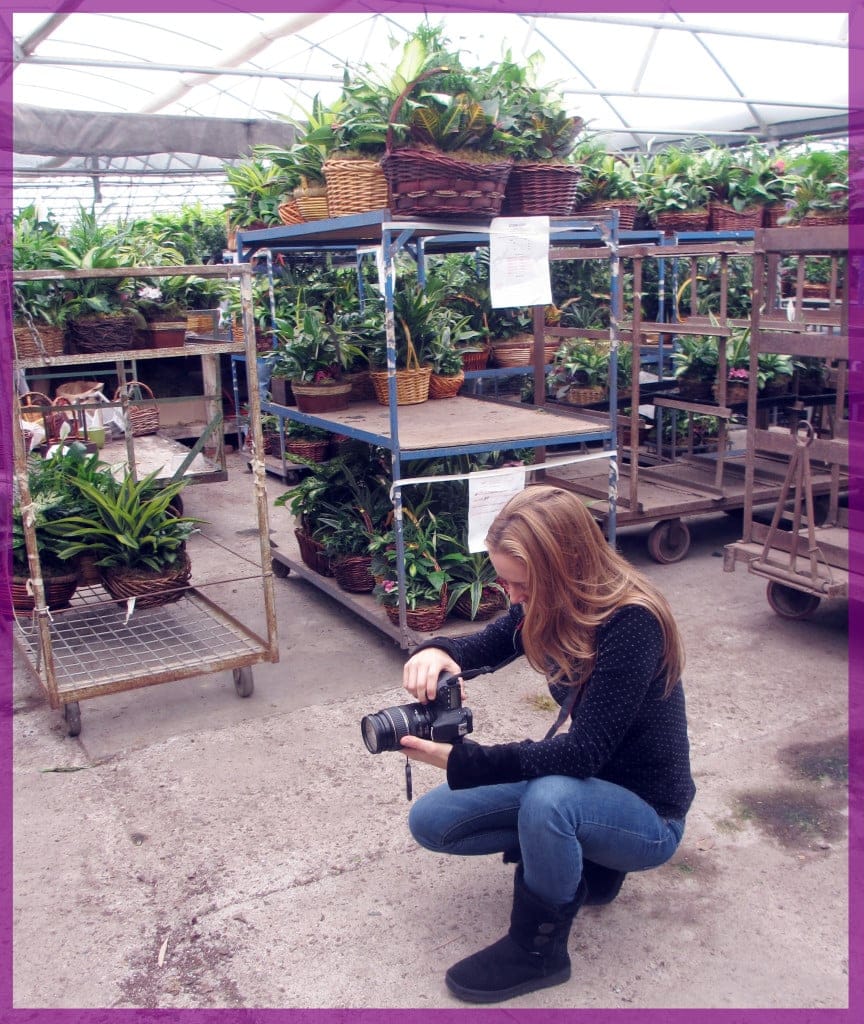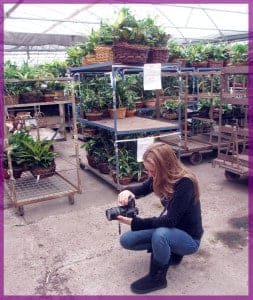 This is Lucy in one of the greenhouses in the Santa Barbara wine country where she took the pictures for the book.
What a fun day! Oh, she designed the book too.