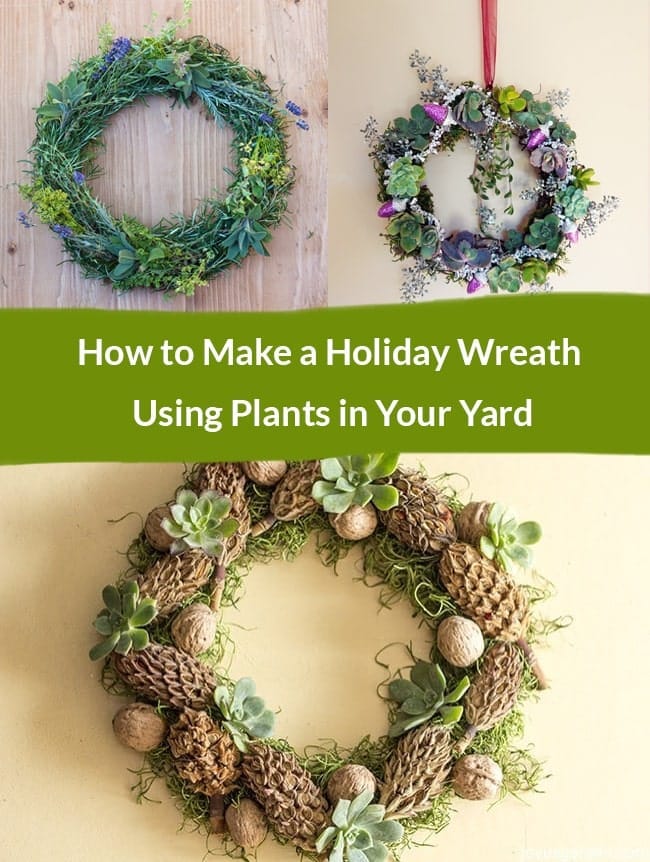 The fall season brings the beautiful fiery colors of red, gold and brown. As fall turns to winter, decorations incorporate reds, greens, blues, silvers, and whites. However, the purchase of plastic decorations and their reuse every year gets old. Besides, you have a garden of inspiration waiting for you in your yard to create an original and attractive holiday wreath. Here are some ways to make a holiday wreath using plants in your yard.
1. Go Native, Especially With Evergreens
What plants are native to your area? Does fir, cypress or juniper grow? If you don't feel like clipping the evergreens in your yard, many Christmas tree lots have loose greenery for sale to create your wreath. Keep your wreath minimalist and simple by binding up various types of evergreen to make a luscious, green holiday wreath for your front door.

You can check this DIY evergreen wreath tutorial. It'll show you how to create this wreath.
2. Use Dried Herbs and Flowers
If you're the sentimental type, you've probably saved some flowers a sweetheart or friend gave you. It's not morbid to create a wreath out of dried herbs and flowers. It's whimsical and fitting with the changing seasons. Dried herbs and flowers will be more fragile and prone to breaking, so be careful and place down newspaper in your work area. A dried herb like mugwort is tall and often dries itself out in mid-December its stems are perfect for the base of a wreath. You could also use sage or rosemary, which symbolize fire and the desire to return to warmer months, but for now, these symbolize the warmth and love of your home.
Hanging these herbs also make for a natural insect repellant. So, it doesn't hurt to make a few mini wreaths for the warmer and wetter parts of fall. Hang these over windows to turn away bugs that like to camp inside during the colder months.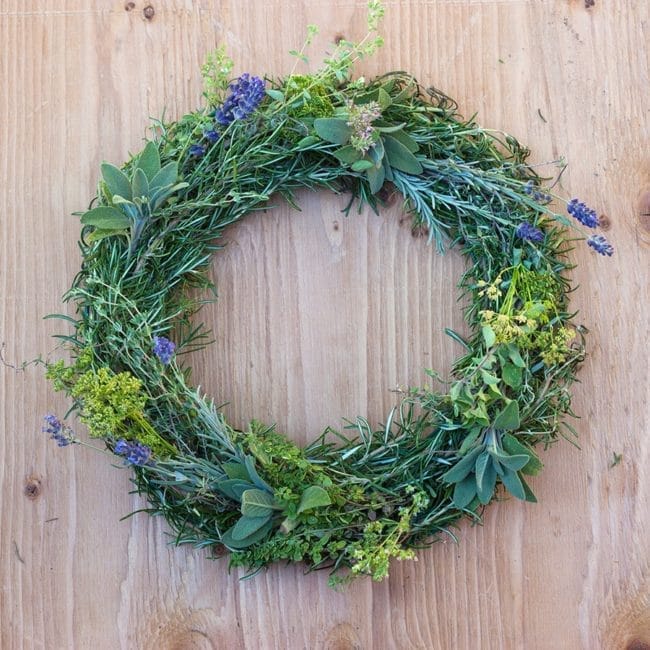 This beautiful culinary herb wreath is very easy to make. You can get the DIY here.
3. Intermix Succulents with Pine Cones
Strong branches, such as fir or eucalyptus, are a good base to build a wreath upon. Use wire or floral tape to bind the branches together. Hot glue may or may not be necessary to secure smaller pieces.
In your backyard, gather succulents, or pick a few up from your local nursery. Secure the succulents to the wreath, alternating color, and type. Between the various colors of succulents, pine cones are an interesting pop of earthy brown with a similar geometric shape.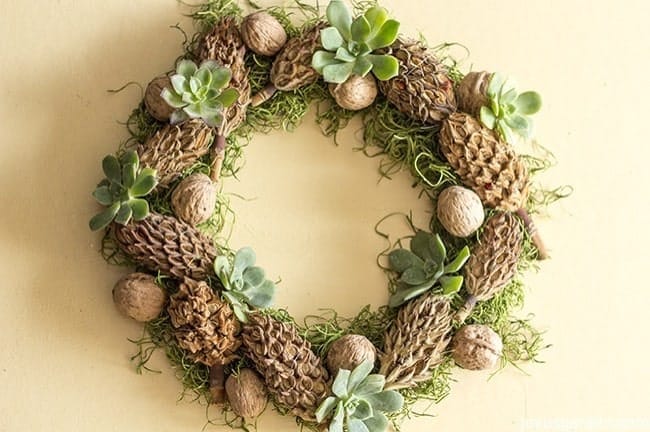 Do you like your wreaths on the "au natural" side? If so, this easy succulent, magnolia cone & walnut wreath DIY's for you.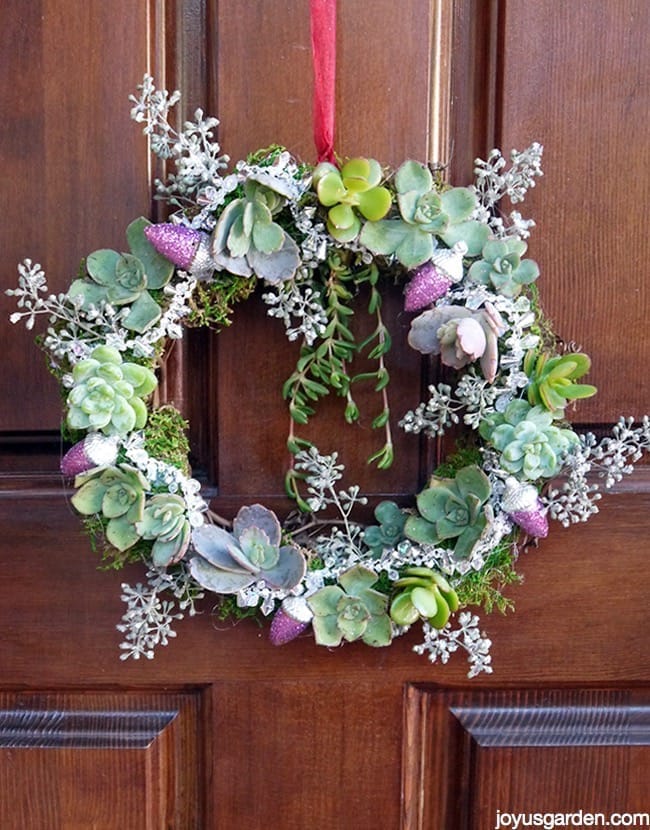 If you are looking for a more festive look using succulents, this one has lots of glitter!
Nature is abundant and has many gifts for you this holiday season. Use Mother Nature's wealth to decorate your home sustainably, and when you're done, many of these items may be deconstructed to go into the compost or provide nutrients for your plants next year.
Happy decorating!
Emily
ABOUT EMILY FOLK: Emily is a sustainability writer and avid gardener. She is the editor of Conservation Folks.
Here are additional DIY ideas to get you in a festive mood:
This post may contain affiliate links. You can read our policies here. Your cost for the products will be no higher but Joy Us garden receives a small commission. Thank you for helping us spread the word & make the world a more beautiful place!