The time to deck the halls, trim the trees and make merry has arrived once again. Another Christmas season has swiftly crept in on snowy, frosty, boot-clad feet.
I live in the Arizona desert where the days are warm, filled with sunshine and there's not a snowflake in sight but the holiday spirit has filled my every bone regardless. Time to grab the paint, glitter, glue and create!
Today I'm sharing with you 3 easy ornament DIYs using store-bought items, elements collected in nature and our old favorites, succulents and air plants.
By the way, these ornaments are really fun and easy for kids to make too. Just be sure to keep them away from the hot glue pan – a cool melt glue gun is a much safer idea.
I began crafting at a very young age and owned a professional Christmas decorating business in San Francisco for many years. My fingers just get itching at this time of year to decorate and create and I'm sure yours do too. We're all busy shopping, baking and making merry so these 3 ornament projects are short on time and sweet as can be.
These simple to make handmade treasures are a delight to give to friends and family. The lucky recipients can keep the ornaments for seasons to come and enjoy the succulents and air plants year-round. Gifts with dual purpose!
Let's not waste any more precious holiday crafting time, on to the ornament creating:
Here are the ornament ingredients before painting and glittering: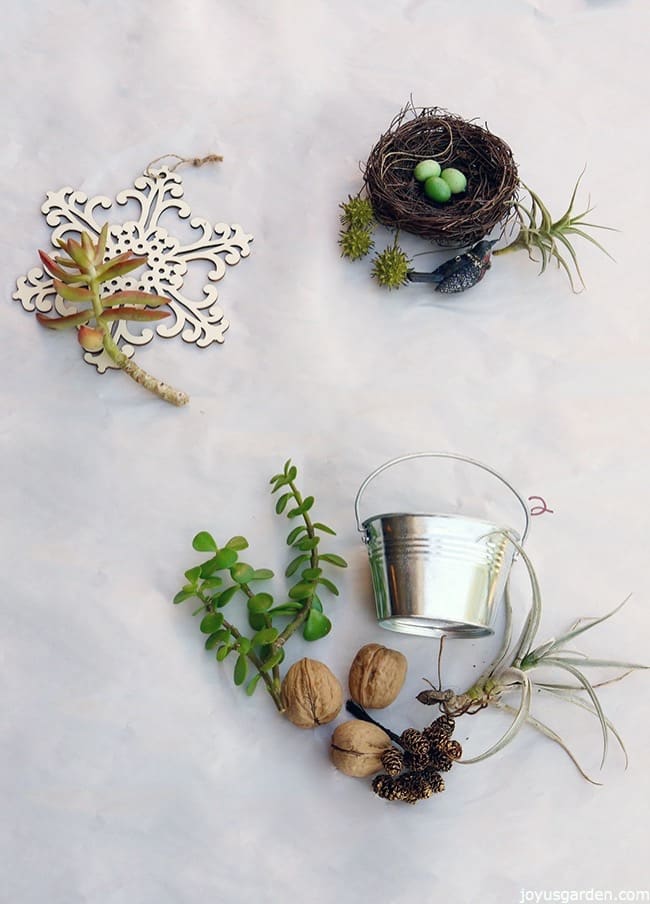 ---
The Succulent Sparkle Snowflake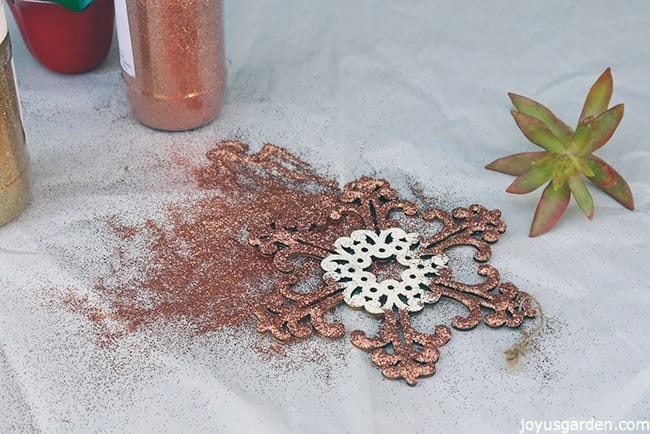 1.) Glitter the arms of the snowflake with copper glitter. I use a mixture of 1/2 school glue and 1/2 water (sometimes a little more or less of each depending on the consistency) for the glitter to adhere to.
2.) Glitter the center with gold glitter.
3.) Attach the succulent, I used a Coppertone Sedum, with either a dab of hot glue or fishing line.
---
The Gilded Walnut Pail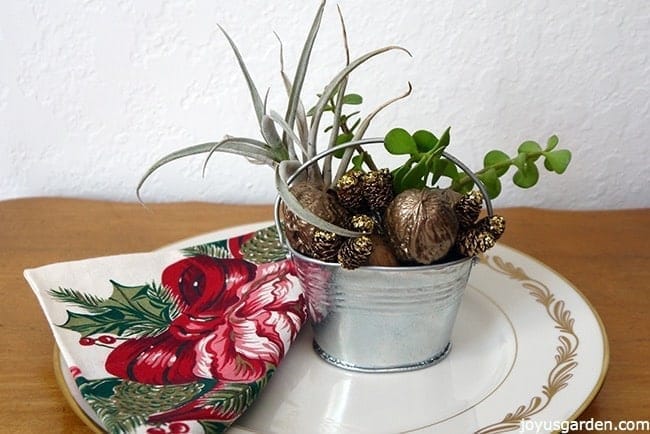 1.) Paint a few of the walnuts with metallic paint, I used rich espresso & champagne gold.
2.) Brush the top of the mini-cones with gold glitter.
3.) Hot glue the plain walnuts (these don't show so save yourself some precious time) into the bottom of the pail. Glue the gilded walnuts on top of those.
4.) Nestle the clusters of mini-cones amongst the nuts & attach with glue.
5.) Adorn with the air plant & the succulent cuttings.
The Air Plant Bird's Nest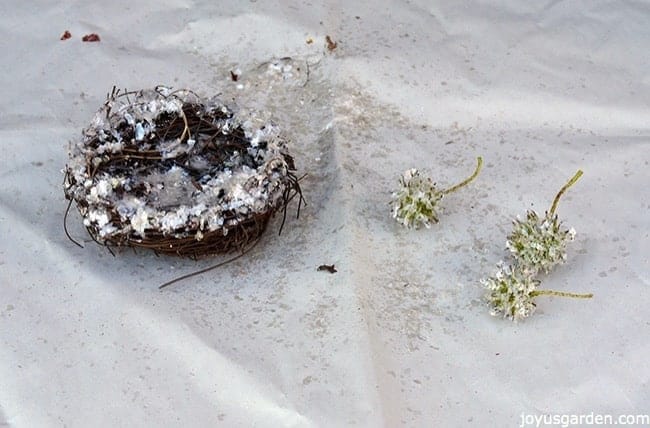 1.) Brush the edge of the bird's nest with glue & sprinkle on the mica flake glitter.
2.) Glitter the pods & highlight the wings & head of the bird with the mica glitter.
3.)  Hot glue the pods into the nest.
4.)  Position the bird close to the pods & glue in.
5.)  Nestle in the air plant in between the pods.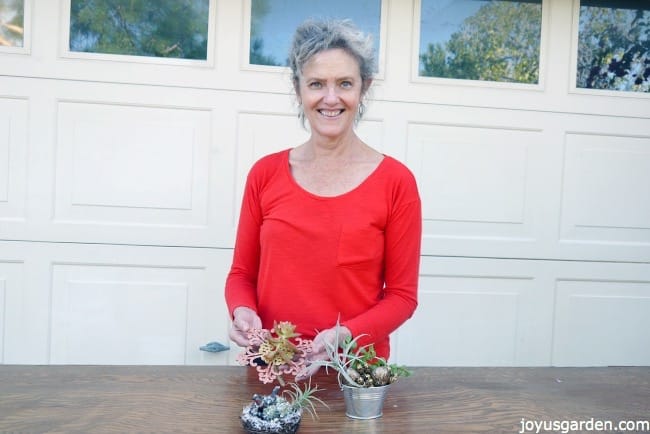 Happy holidays & happy creating!

Be sure to check out our Christmas ornament crafting ebooks!