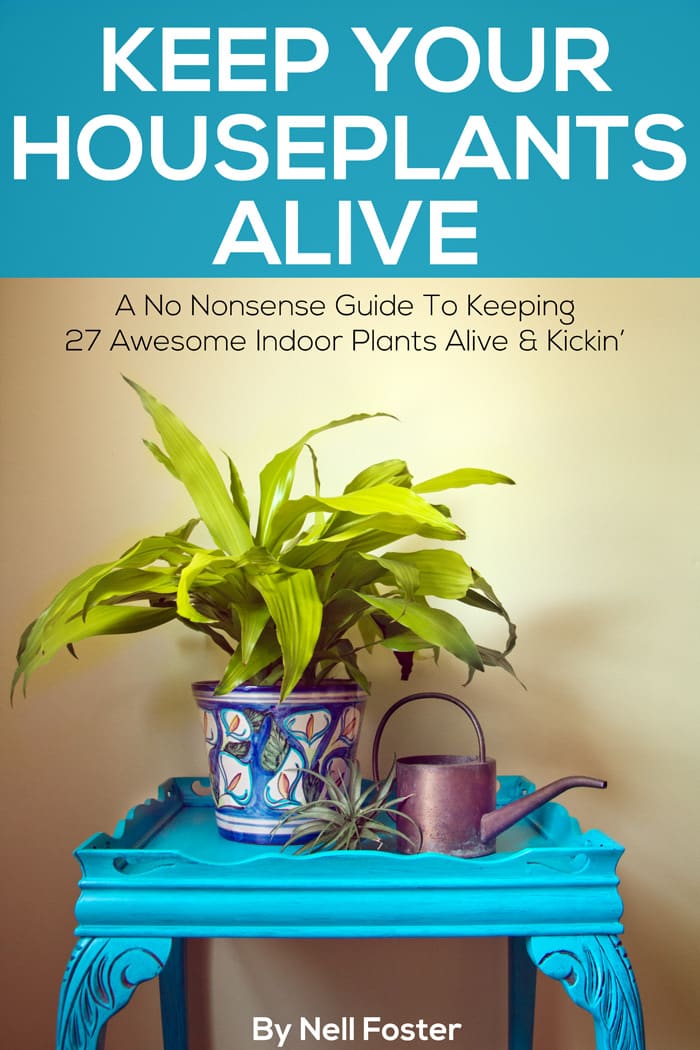 Keep Your Houseplants Alive: A No Nonsense Guide To Keeping 27 Awesome Indoor Plants Alive & Kickin'.
Our second book, Keep Your Houseplants Alive , is now out. Lucy suggested I do this post and I initially snickered and curled my lip up.  I was hungry. After eating lunch and coming back to my senses, I realized this was indeed a good idea. I'm going to give you a little insight as to why I wrote this book and what went into it.
Some Of Our General Houseplant Guides For Your Reference:
I'm one of those people who is actually working in the field in which they studied. We had a greenhouse attached to our home in Connecticut as well as extensive gardens so I grew up surrounded with lots of chlorophyll and playing in the dirt.
After brief childhood dreams of being a park ranger and an airplane pilot, I decided to study landscape architecture. I discovered that "being at the drawing board" wasn't for me. Off I was for 11 months in Paris for a little self discovery (as well as lots of wine, fondue and croissants!).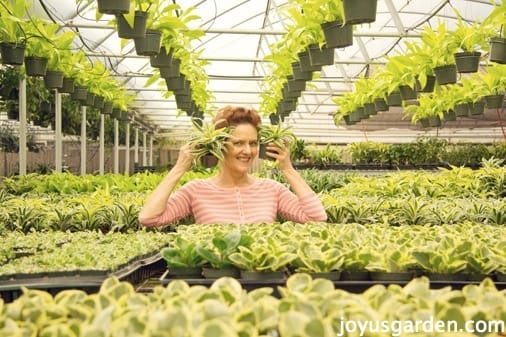 I came back across the pond and went straight off to school in the wild West to study ornamental horticulture and landscape design. This time I stuck it out and graduated. I went back to New England where my very first job was in the field of interior plantscaping as an interior plant technician.
That's a fancy term for someone who runs around with a watering can, scissors, rag and spray bottle in a really big bag. Simply put, I maintained houseplants in interior spaces like offices, lobbies, hotels, airports, etc, keeping them alive and kickin'. This is when I first realized that corporate America would never be for me.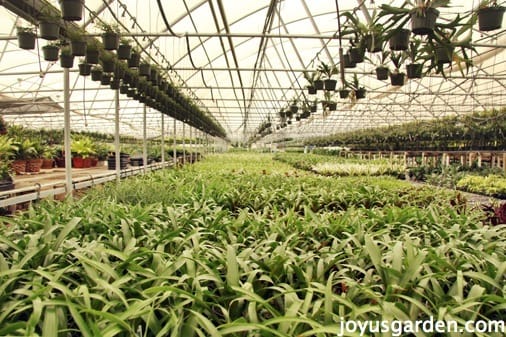 Eventually I moved back to the West ending up in San Francisco.This time I was on the design side of interior plantscaping. I worked for a very large florist in their interior plant rental and event division spec'ing the leafy green things to go into commercial spaces.  
These spaces are tough on plants – little or no natural light, recycled air and fluctuations in temperature.  Like anything, practical experience is best  and that's why I wrote this book Keep your Houseplants Alive  which is loaded with tips and how to's. I wanted to share what I learned in the trenches with all of you.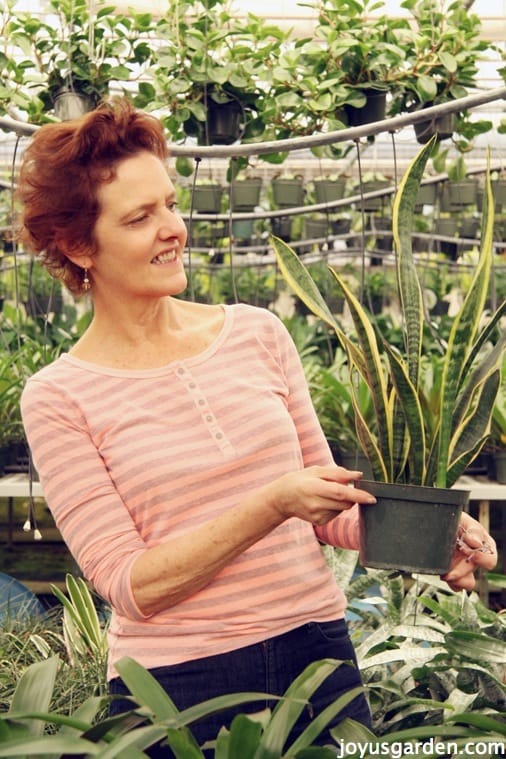 Here are a couple of random excerpts, in no particular order, from the intro to the book:
"I worked with plants for years.  Maintaining them is instinctual for me.  A few new varieties has been introduced over the years, but the care is similar to original or parent plant.  For me, keeping them alive and kickin' is simple as can be."
"I'm not a greenhouse grower or a botanist.  I do have a degree in ornamental horticulture  but what has given me the giddy up and go to write this book is my practical experience.  These are 27 plants, if in the right place and taken care of properly,  which will be a welcome addition to your home for years to come.  A living, breathing accessory!"
"Pretend you're showing up for the very first day on the job and I'm handing you the interior plantscaper's manual.  If you want to lay in the hammock and get enveloped in a big ole novel, go right ahead.  This book is short, sweet and to the point.
"I have no plants in my house. They won't live for me. Some of them don't even wait to die, they commit suicide."  – Jerry Seinfeld
Even if you're a serial plant killer, this book will help you in your efforts to keep your plants alive and kickin'.
You can get a preview of the book clicking on the amazon link right below.
BUY IT NOW AT: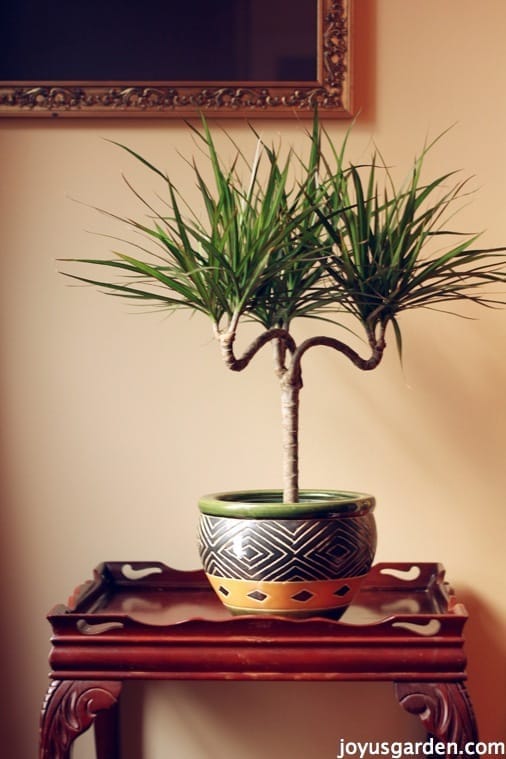 I never did much writing at all with previous jobs and my last business. About a year after I started my current biz, Joy Us garden, I decided to do a blog. Would anyone read it? Do I know enough to share week after week year after year? Well, it turns out I do.
I now claim the title of writer (along with designer, crafter and entrepreneur) which is something in a million years I never thought I'd do. How the heck did that happen? I'm still in the infantile stages of this career and figure I might be decent at it in 7 years or so. By the way, I already have another book in the works which will be out in the late Fall and a couple more planned for 2015.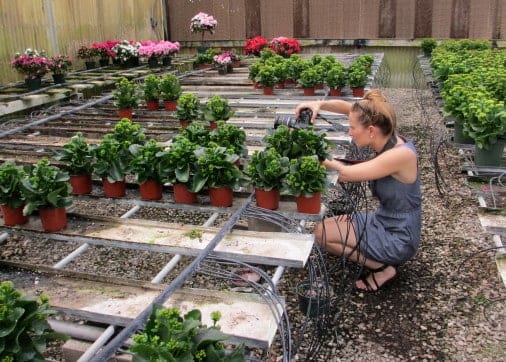 I worked on this book off and on for 4 months. I don't sit still well so this is my biggest issue with writing. Lucy took the pictures for Keep Your Houseplants Alive and is doing the layout. We headed over the San Marcos Pass one February day to a commercial houseplant grower in Santa Ynez. That's in the beautiful Santa Barbara Wine Country – think Sideways.
It was tough to go but somebody had to do it! They let us spend the day in 7 greenhouses (unsupervised no less!) choosing plants, staging them a bit and taking the pics. The greenhouses are on the rustic side, "John Waynish" I call them, as you will see in the photo below.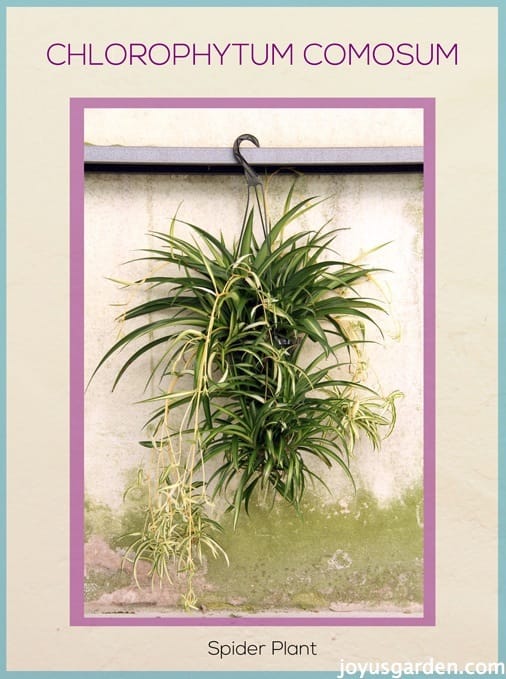 If you bought or downloaded during the free days our first book, Mother Nature Inspired Christmas Ornaments, we want to thank you. I'll leave you with a few lines from the closing chapter of Keep Your Houseplants Alive:
"The average human being spends most of his or her time indoors. A little greenery is a great way to soften our homes and offices making them more livable and healthier. If you can keep houseplants alive and kicking, it's a win win."
"It's best to take a deep breath and relax when thinking about plant care.  Your houseplants are your friends so no need to be scared of them.  A brown thumb can easily be turned into a green thumb.don't be afraid to bring the outdoors in.  My plants make me smile.  I hope this book eases your horticultural frustration and helps to make you smile too!" 
You can get a preview of the book by clicking on the amazon link right below.
BUY IT NOW AT:


Here's a video shot on a very hot April day when we went back to the greenhouses in Santa Ynez:
Let Us Inspire You. Just Sign Up For Our Free Newsletter And You'll Get:
*   Tips you can use in the garden
*   Ideas for crafting and DIY
*   Promotions on our merchandise
This post may contain affiliate links. You can read our policies here. Your cost for the products will be no higher but Joy Us garden receives a small commission. Thank you for helping us spread the word & make the world a more beautiful place!