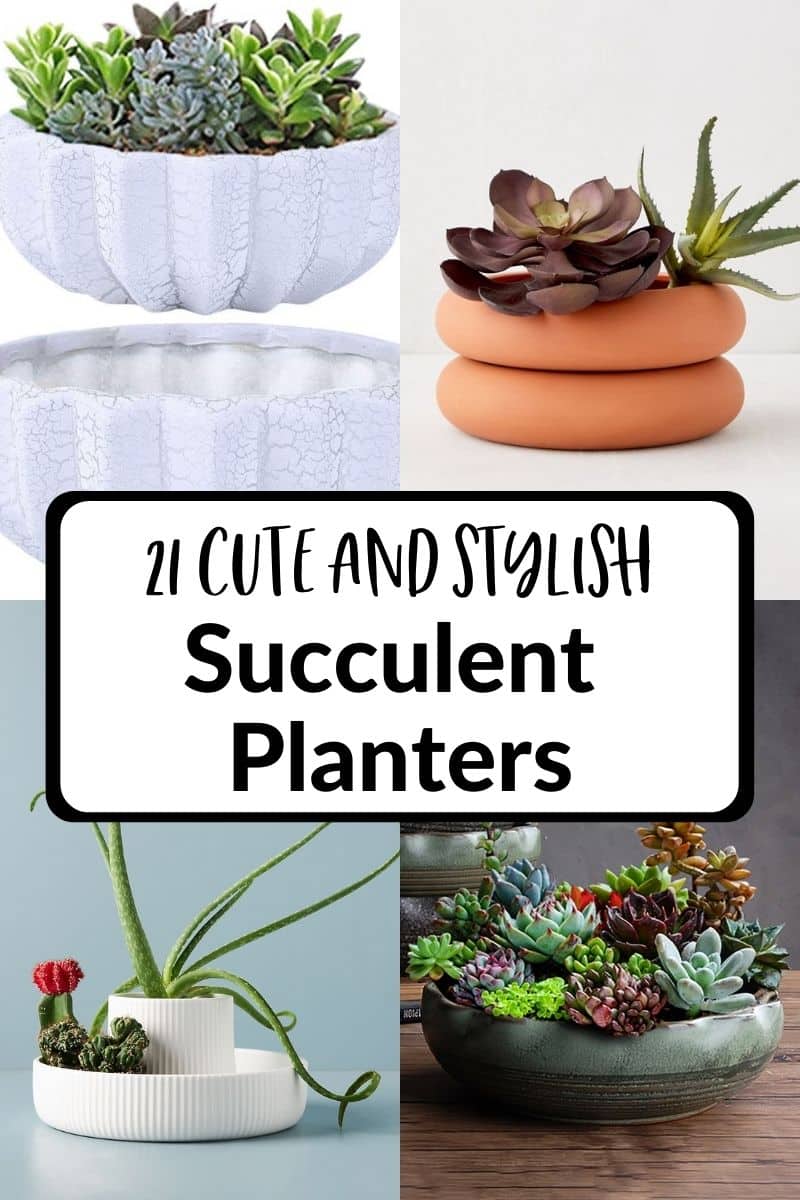 Succulent gardens are a beautiful way to bring greenery and life into your home or outdoor living space. In order to have a beautiful succulent garden, you need the perfect succulent planter. Here is a list of 21 of our favorite indoor succulent planters for your succulent babies.
Succulents have small root systems and can grow in shallow pots for a long time. It's best if the planter has a drainage hole (or 2 or 3) because succulent plants don't like to have their roots kept constantly wet. Many succulents are drought-tolerant plants after all.
They like to have the excess water drain out. If there's no drain hole, then put at least an inch or 2 layer of pebbles on the bottom of the pot and ease up on the watering amount and frequency.
These succulent planters that you see below come in a variety of different sizes and different shapes. They're great for planting succulents in groupings, especially small succulents.
It's important to know that succulent soil mix needs to have good drainage, be well aerated, and light. You'll be planting your indoor succulent garden and want the succulent soil to ensure optimum health and growth.
Many of these succulent planters are suitable for outdoor use too.
This post may contain affiliate links. You can read our policies here. Your cost for the products will be no higher but Joy Us garden receives a small commission.
Be sure to check out our Growing Succulents Indoors series for lots of care info.
Our Favorite Indoor Succulent Planters For Indoor Succulent Gardens:
This shallow bowl is made from fiber concrete which makes it lightweight and easy to work with. This pot has no drain hole, so you will want to drill a hole in the bottom or make sure to use a well draining soil when planting your succulents.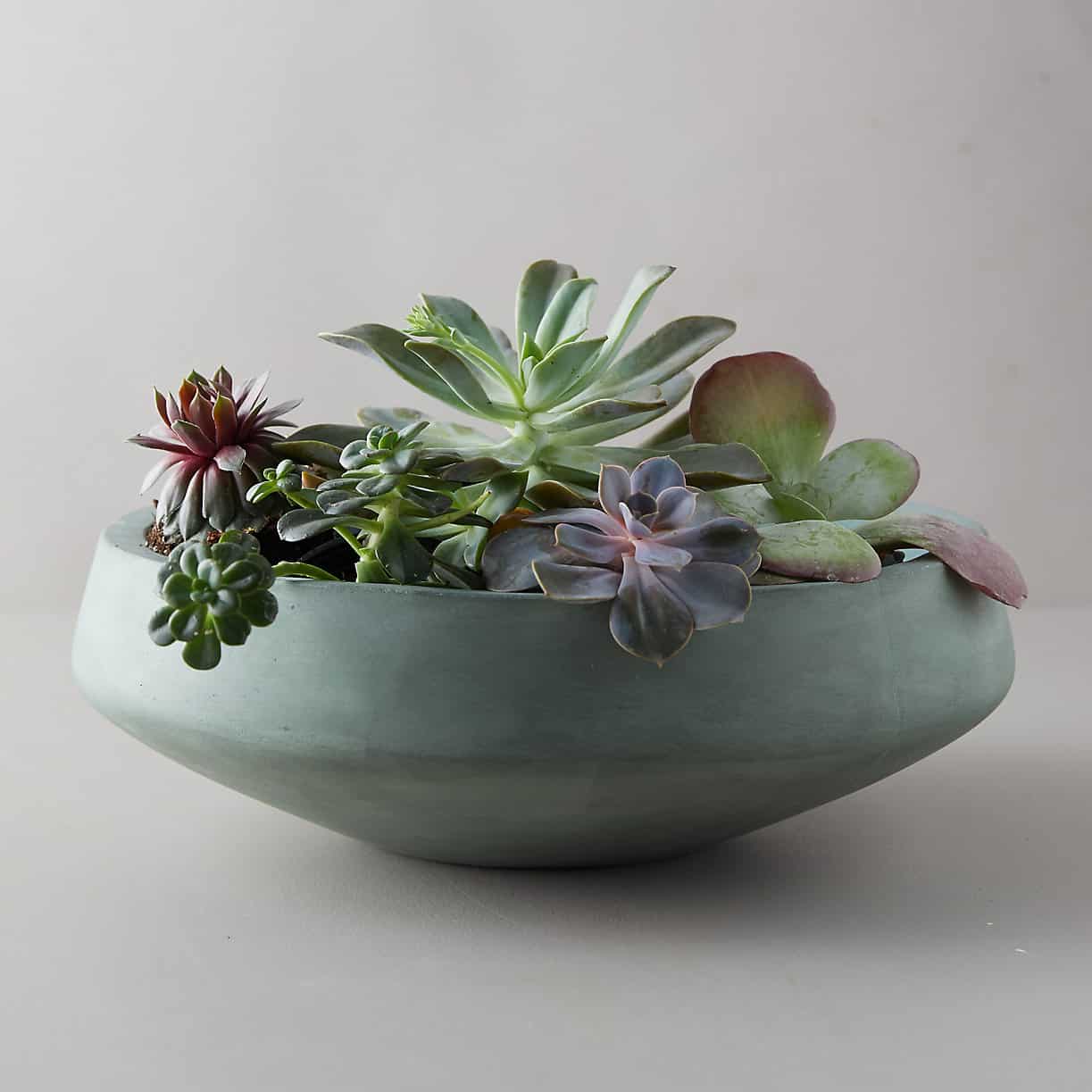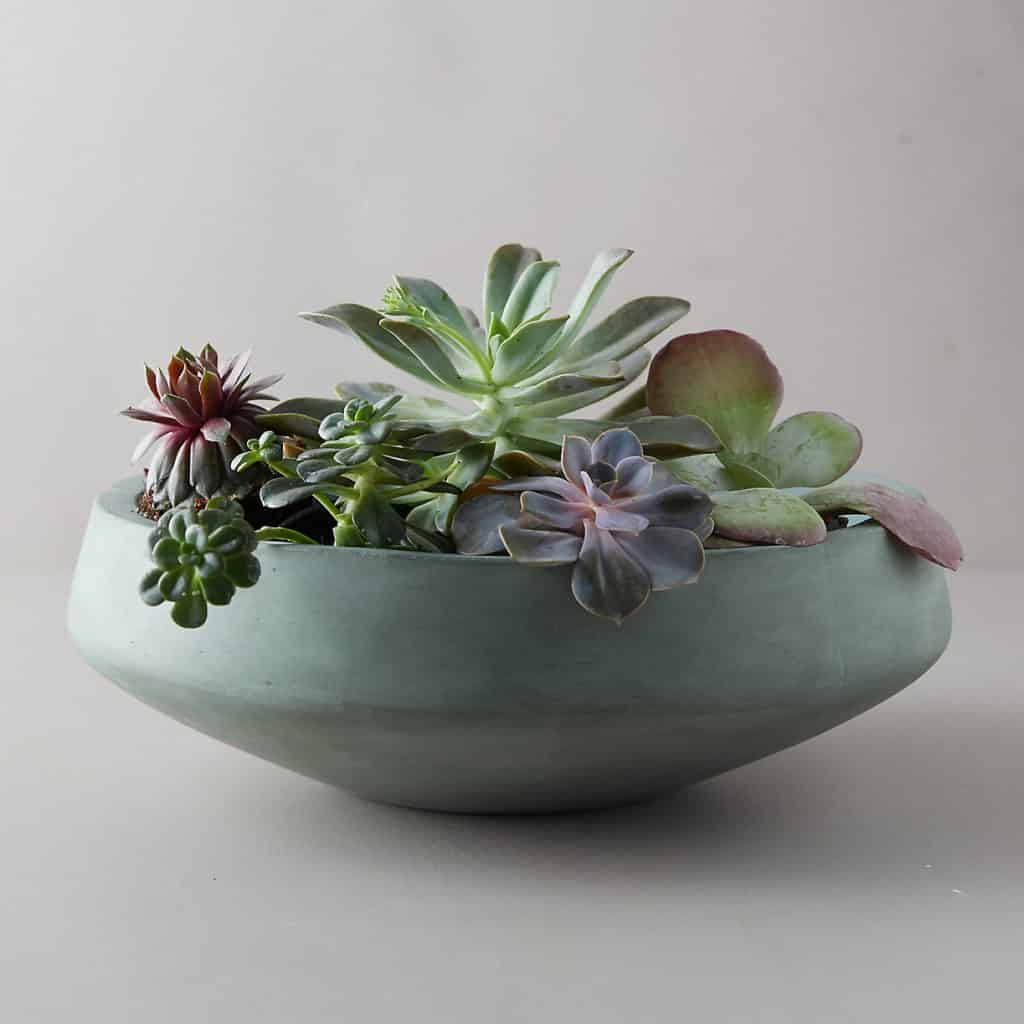 Worry less about over watering your succulents with this stackable planter and drainage dish. Functionality meets beauty here. Your indoor succulents will look so cute in this pot.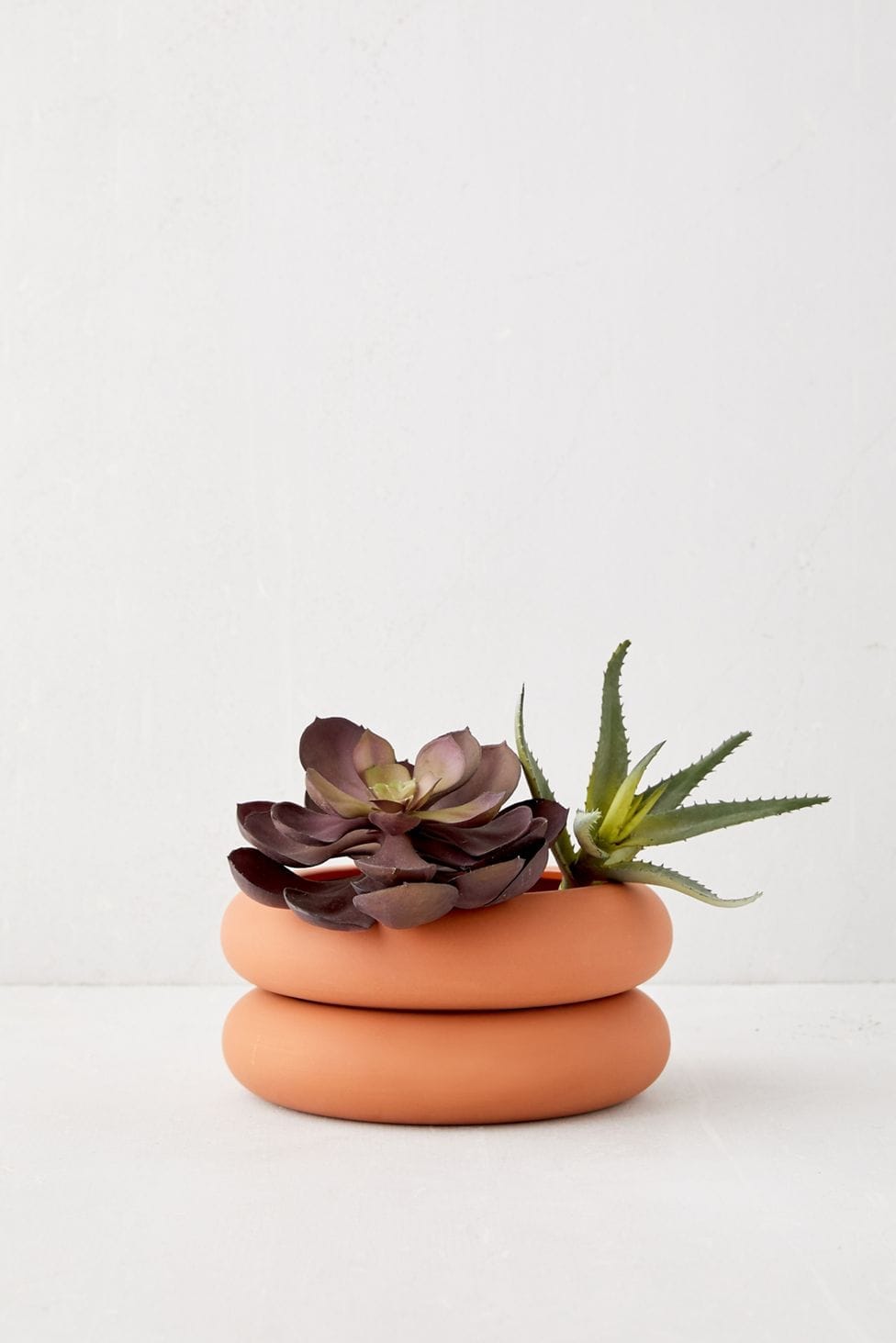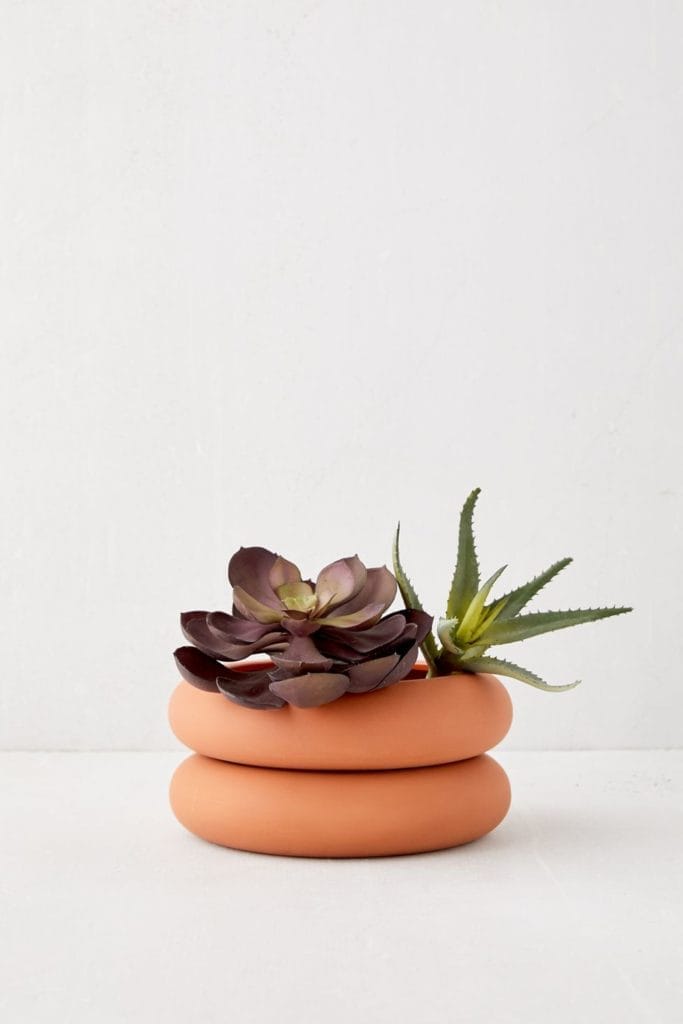 We love the minimalistic look of shallow succulent planter, so this planter had to be added to this list. This planter has drain holes and is a small size to fit on any desk, night stand, or side table perfectly. We can picture your succulent arrangements already.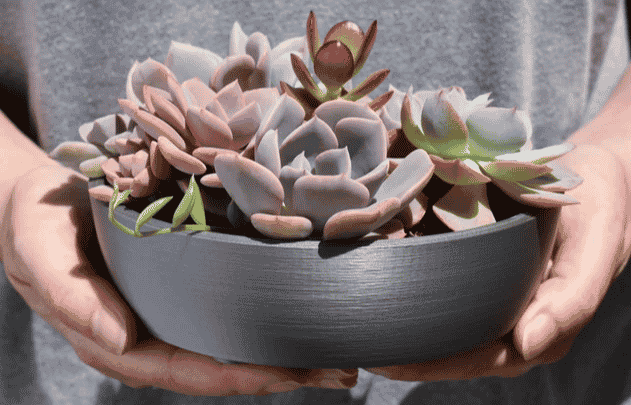 Handcrafted rustic planter on a gold stand. This accent is designed to add character to your indoor space. Thanks to its golden details, it will bring elegance to any room. Be sure to use well aerated soil succulents need proper drainage.
Other related guides: 11 Gifts For Succulent Lovers & 28 Gifts For Cactus Lovers
If you're looking for a statement succulent planter, look no further! This 3 foot long, concrete succulent planter is a bold and beautiful way to display your plants. Given how low maintenance succulents are, why not get you a whole planter full of them.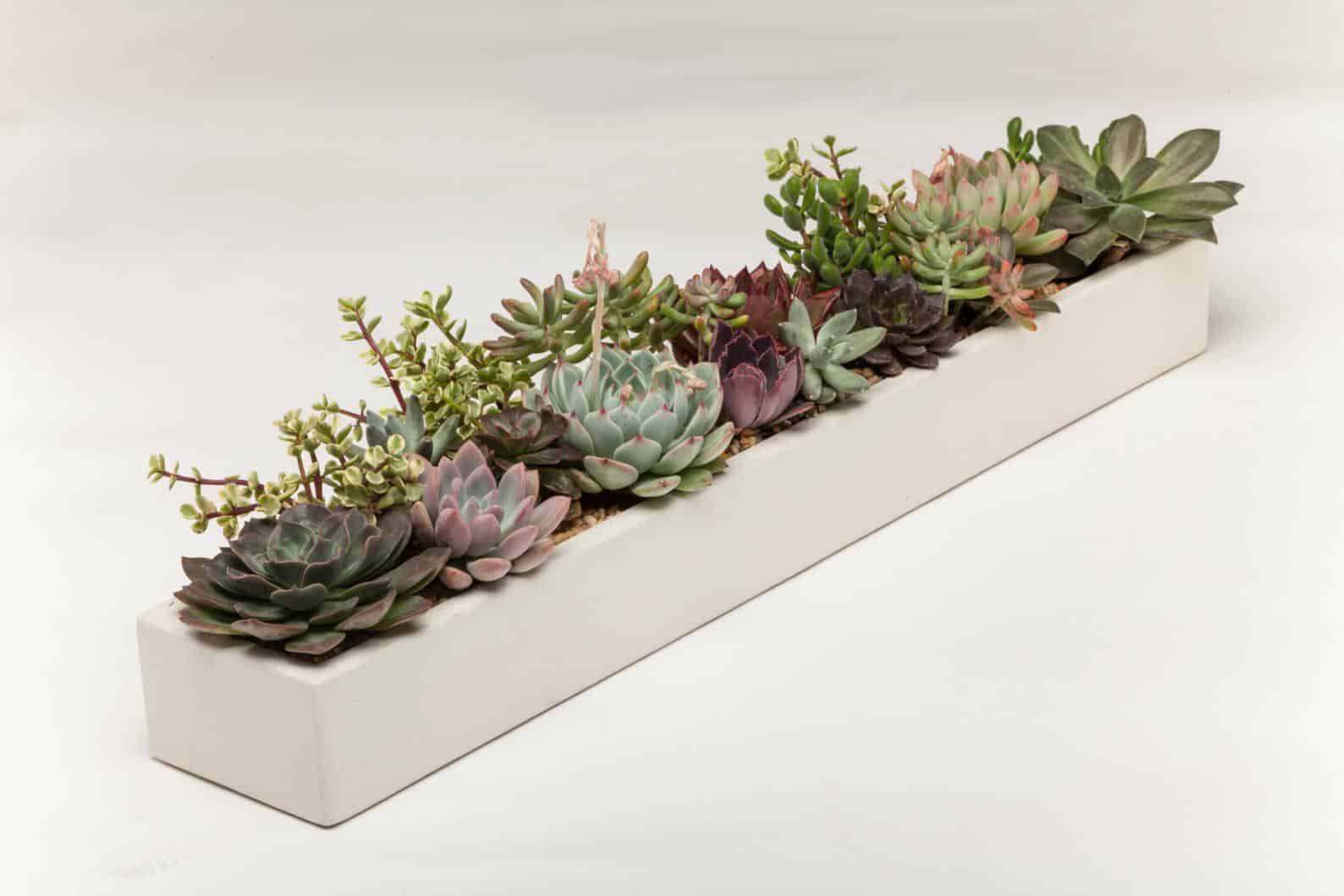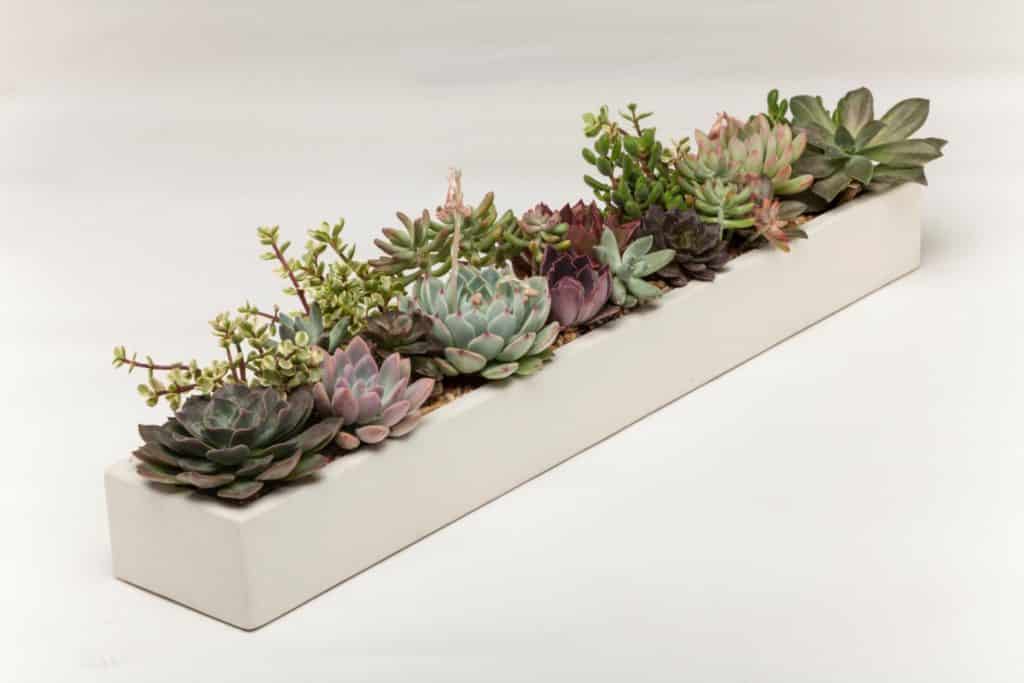 These unique succulent plant pot comes in earthy-toned colors to make succulents look beautiful in your home. The small size is great if you don't have too much space.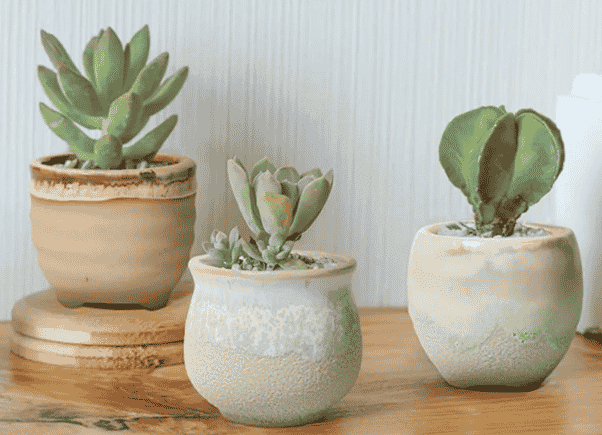 This modern concrete planter comes in two sizes and two colors to fit anyone's budget, style, and space! Bring indoor gardens to life with this handmade planter.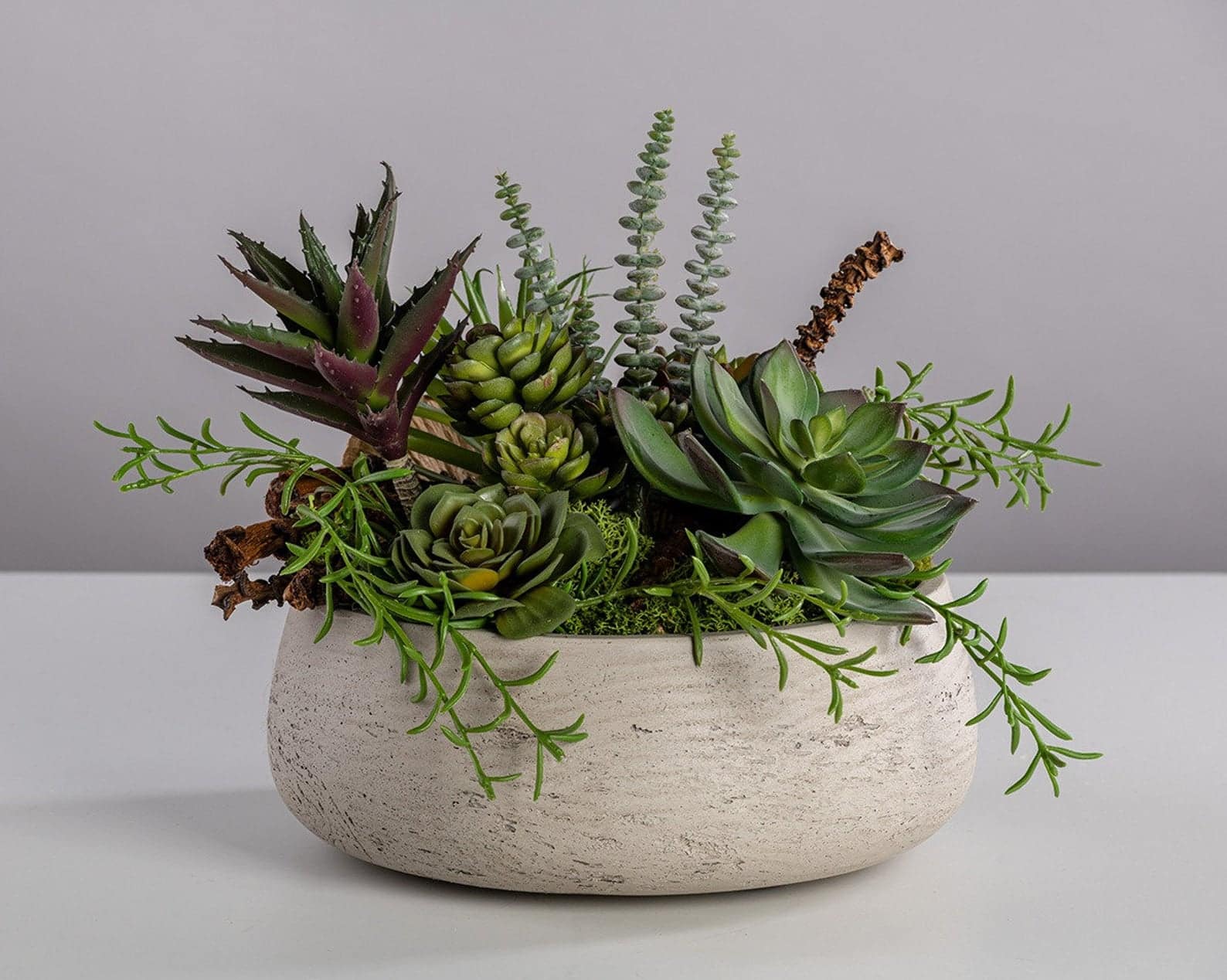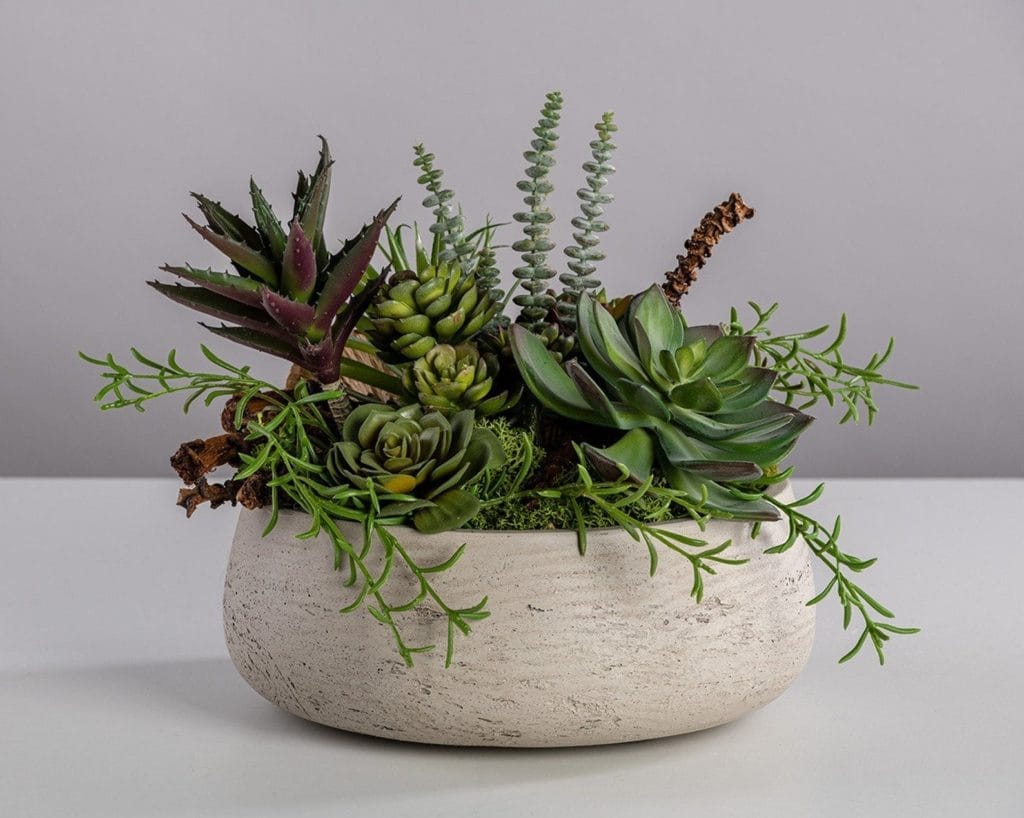 These handmade glass containers will compliment your succulents beautifully. You might just want to buy more than one and start a dish garden collection.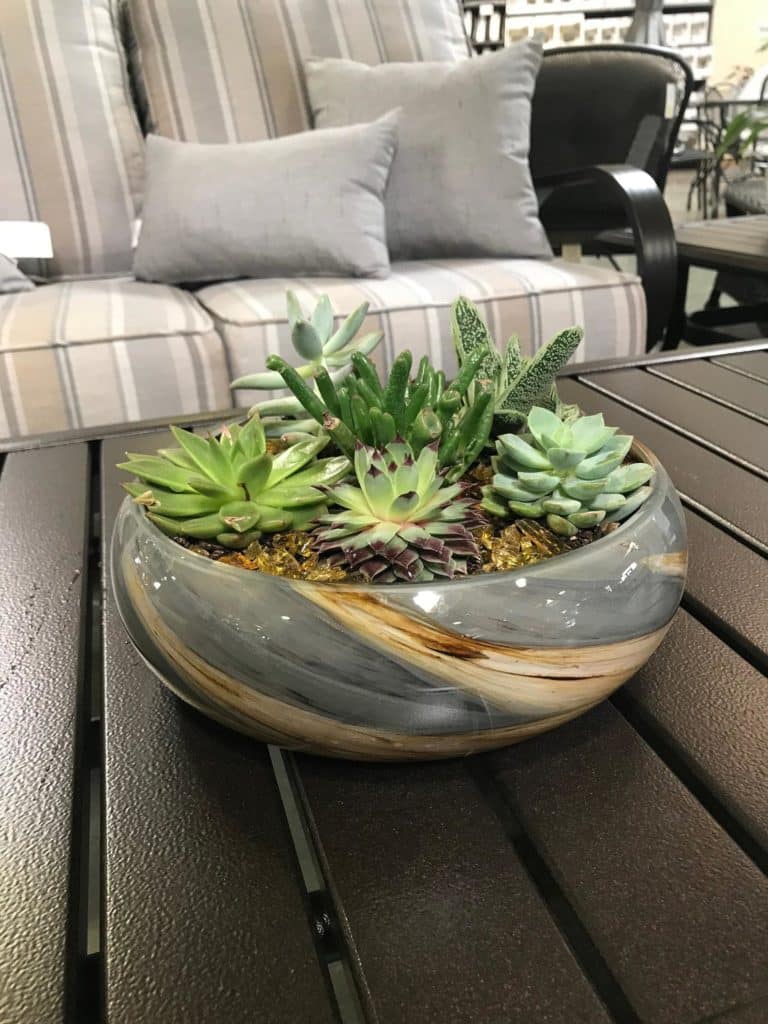 We love cats here at Joy Us Garden and just had to include this cat ceramic succulent planter. You can use this pot inside or outside, and the sleek tray is a great way for keeping your counters clean and collecting excess water.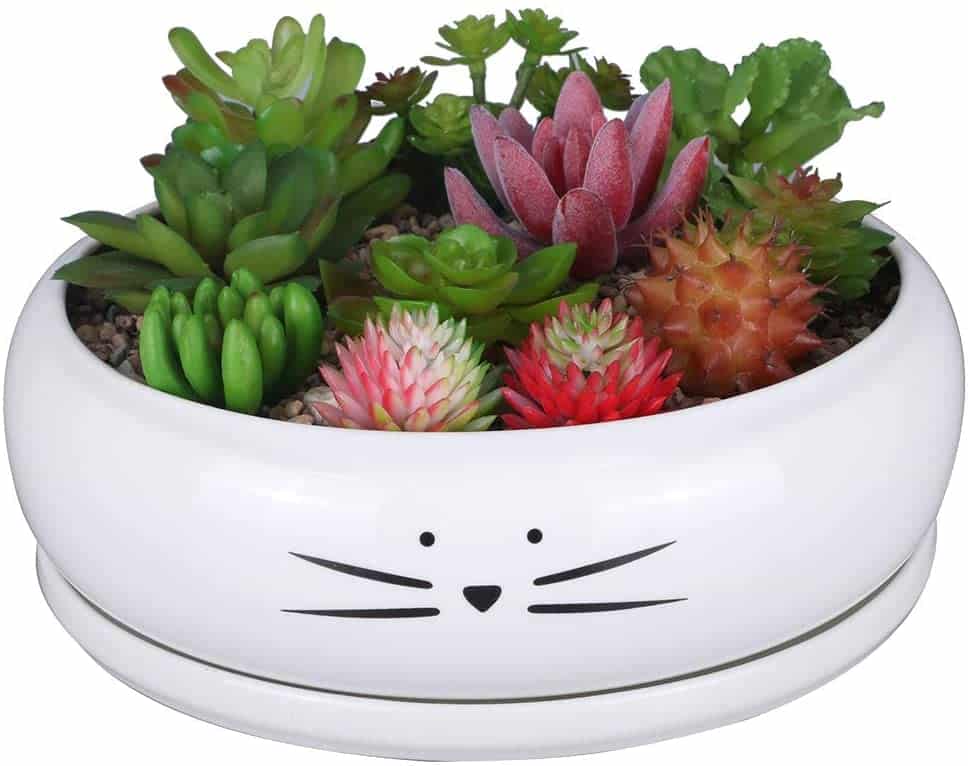 The unique design and large pot size of this planter will allow you to arrange multiple succulents together for a beautiful centerpiece. If you have a enough space for it we say why not.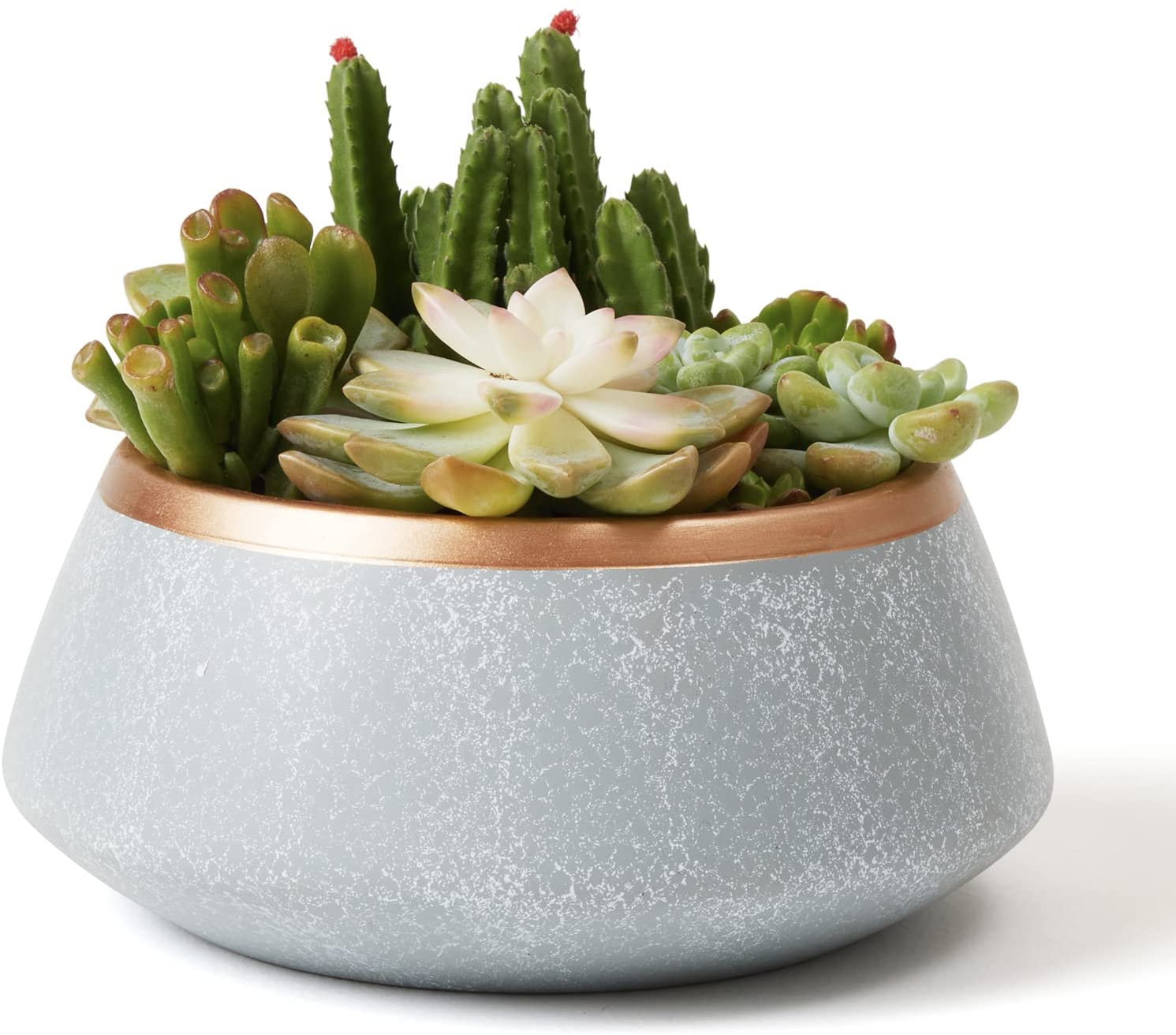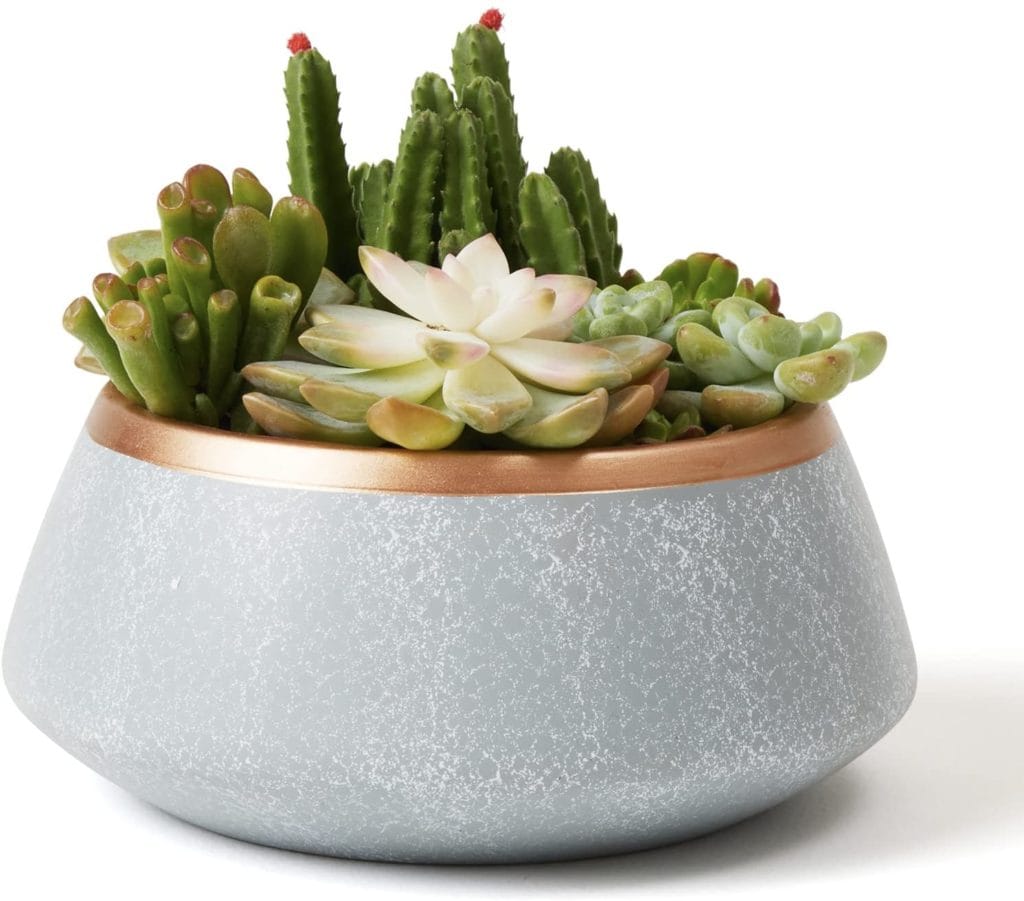 If you're looking for a pop of color, this planter is perfect for you. The hand-painted flower design will look beautiful with your succulents or jade plants.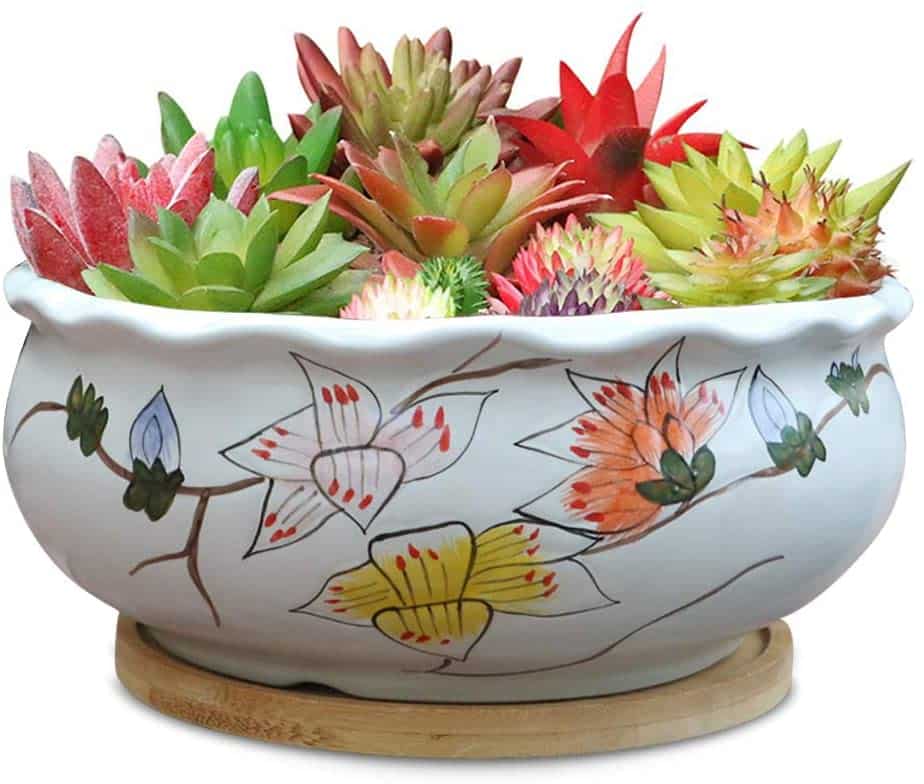 We love this planter so much because of the unexpected medium of cement. A great modern touch and will pair well with your beautiful plants.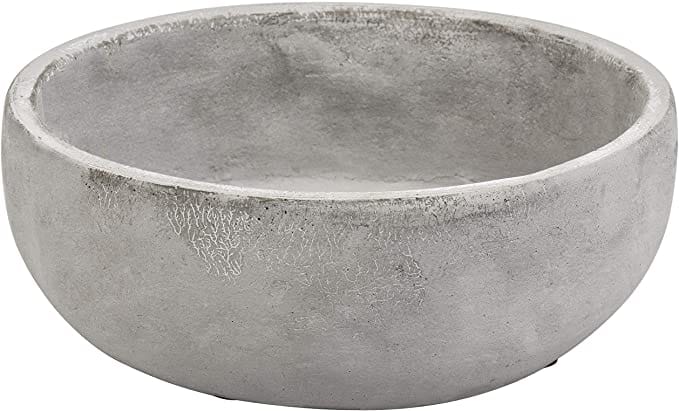 Sold in a set of 4, these mini pots will be perfect if you're looking for a variety of pots in different colors. They come in neutral tones and will match many home decor styles. As an added bonus all 4 have drainage holes.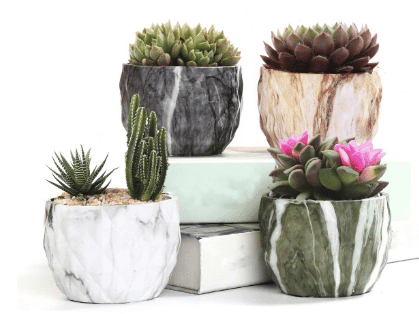 This shallow planter is perfectly designed to grow 1.5" – 2.5" succulents. It comes with a drain hole and plug to help with proper watering. Add some decorative rock to the top soil to showcase your style.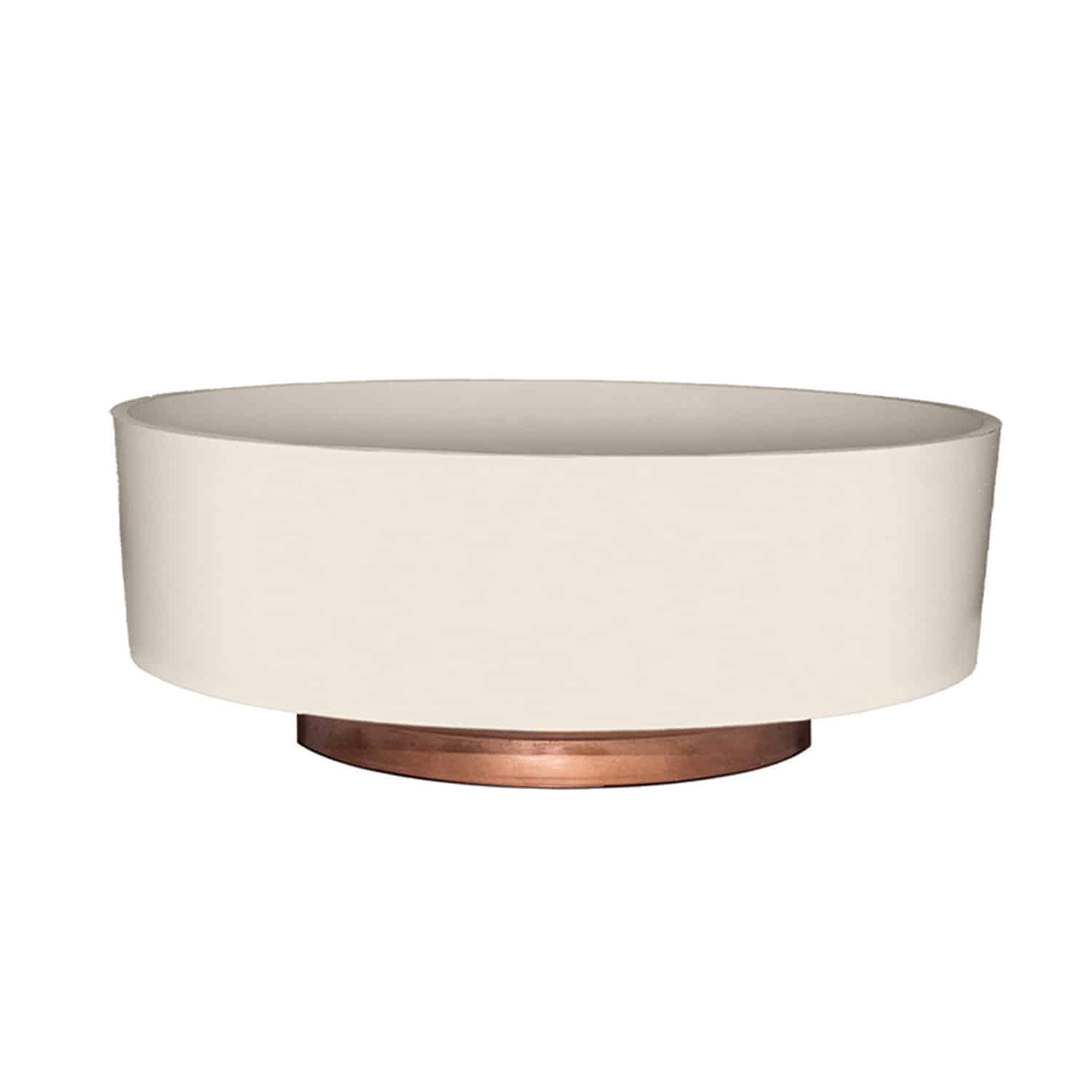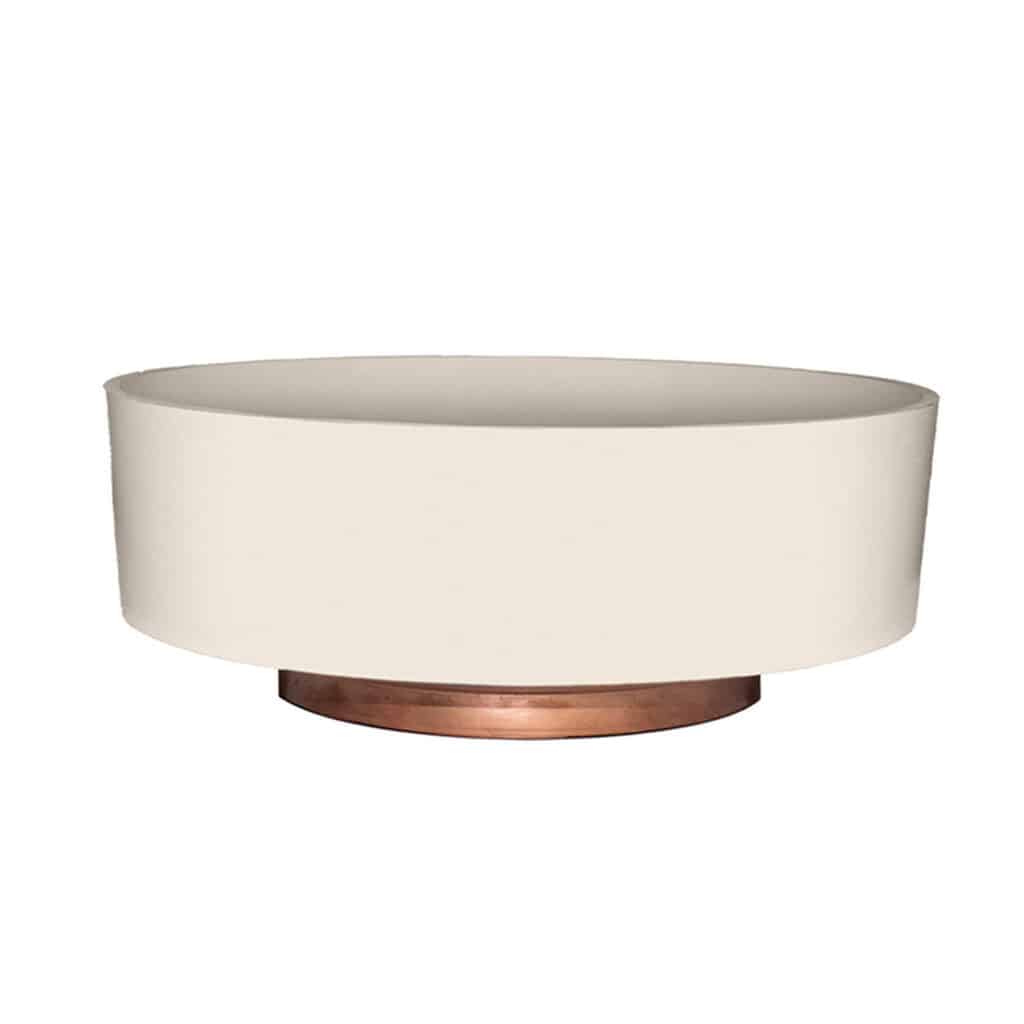 Want to learn more about How to Care for Succulents Indoors? Check out these guides!
With a two-compartment design, there are lots of fun options for planting and styling your succulents with this ceramic pot! Just remember too much water can be the death of a succulent.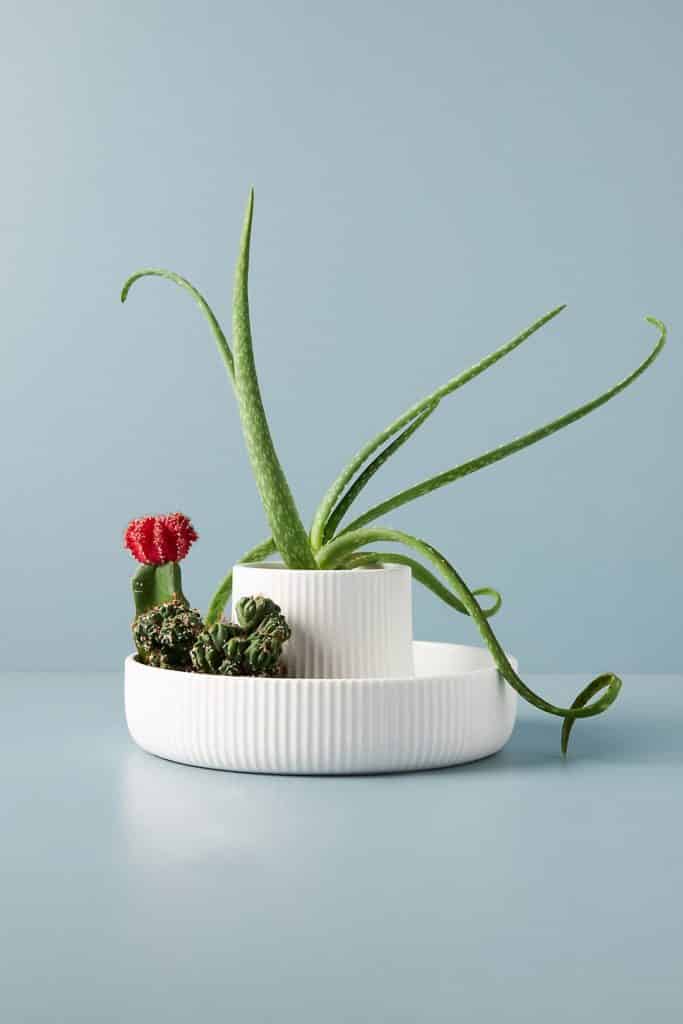 This indoor/ outdoor succulent bowl planter is perfect for people who love terracotta pots and desert vibes. Caution if you place this succulent planter outdoors, succulents can burn in direct sunlight.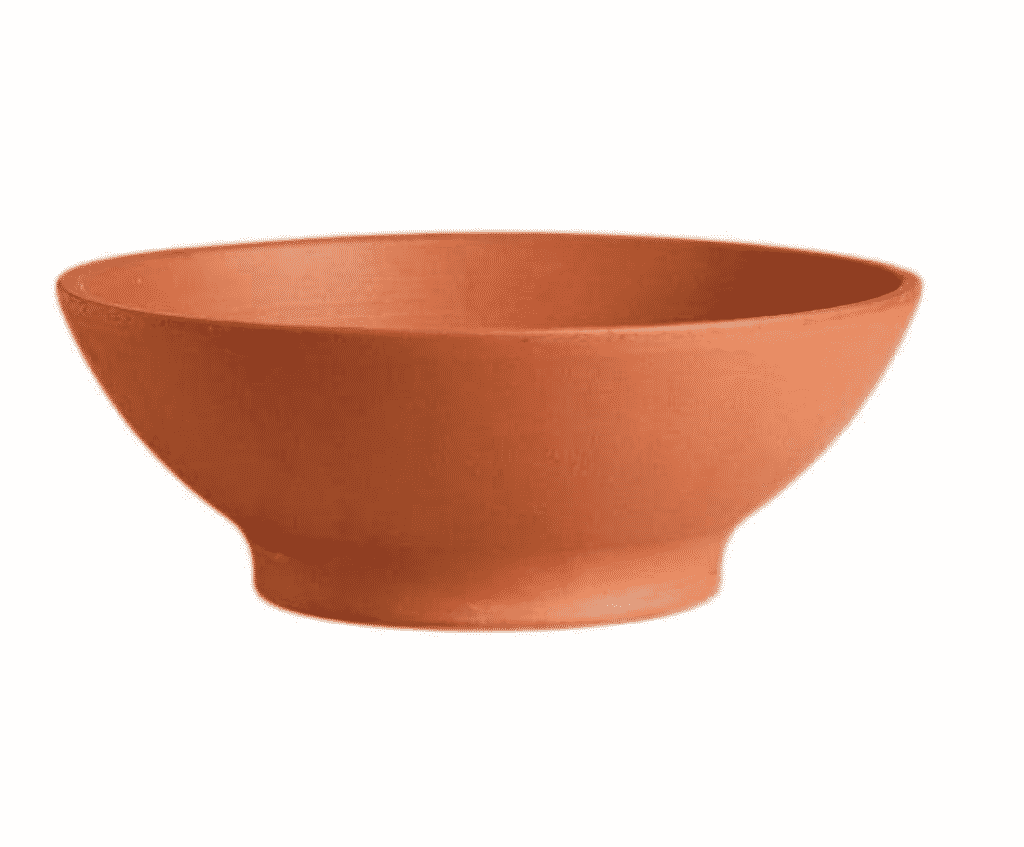 This chic multi-purpose earthenware piece works as a planter for succulents, a catch all in the entry or a decorative bowl on the coffee table. This is just the right pot if your looking for something modern and sleek.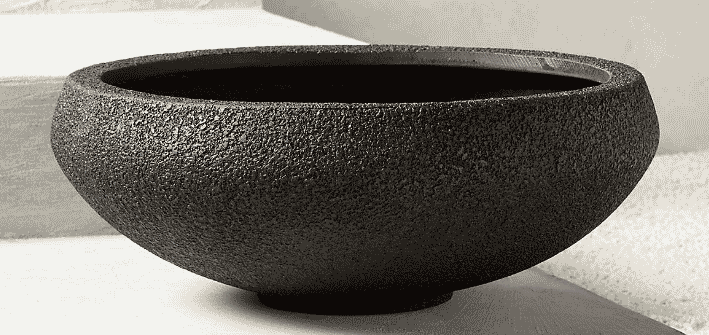 These square small pots with drainage tray come in 8 colors, taupe, green, mustard, indigo, terra-cotta, and bright blue!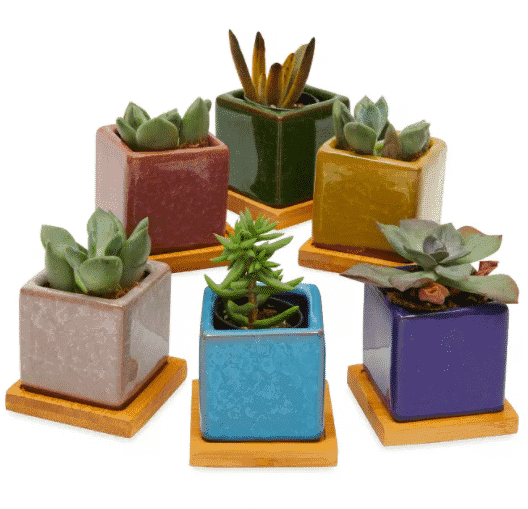 Decorate your home or office with this planters unique pattern design. The drainage hole and bamboo tray help promote healthy root growth.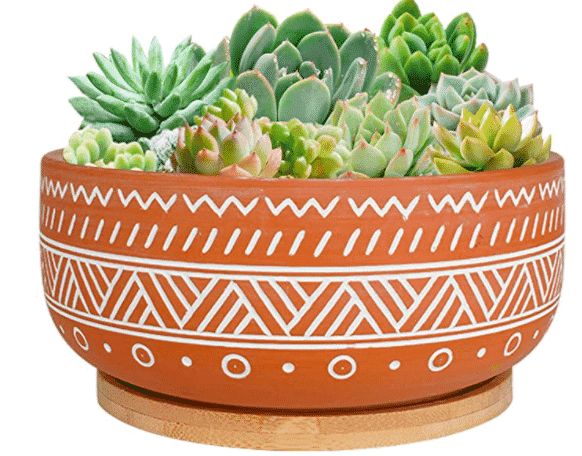 These cute person pots will love hanging out on your ledges, shelves, and window sills, basking under the sun and keeping your plants company. This could also be a good home for air plants. We really love these cute succulent planters.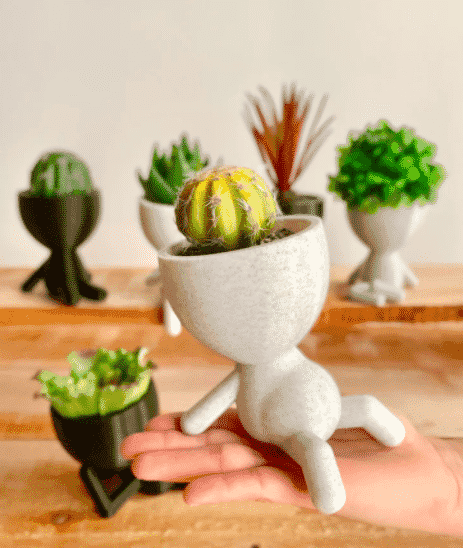 This bowl comes in two different colors and comes with a drain hole and a bamboo tray for the perfect mix of beauty and functionality. Bring home this new pot and make your own little succulent garden indoors.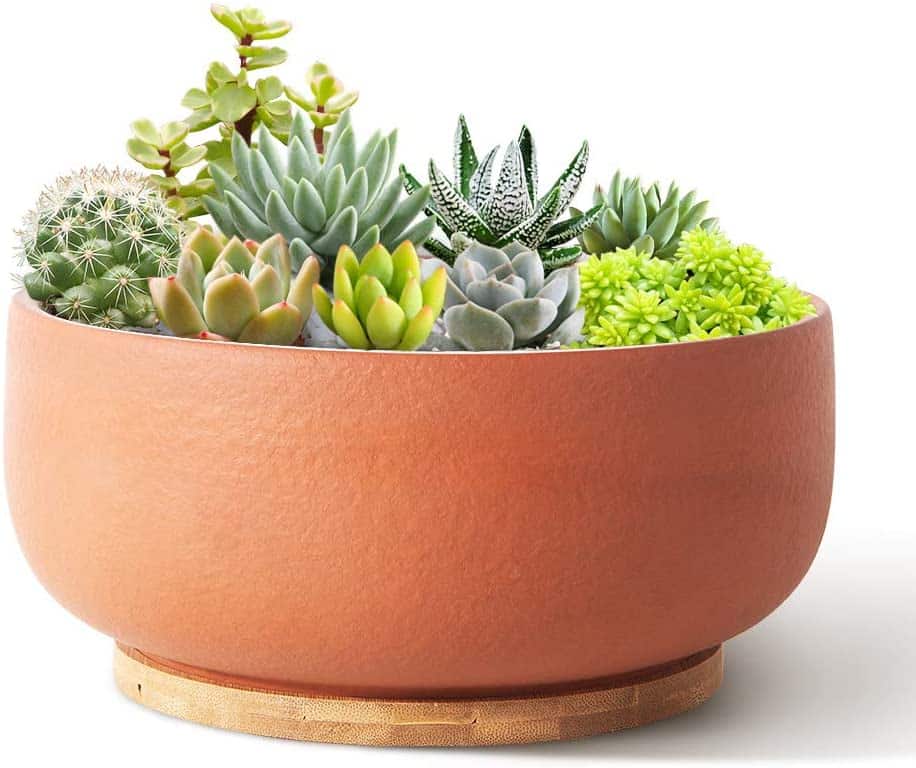 We hope you enjoyed shopping this succulent gift guide! We are fans of indoor succulent garden planters and have a few ourselves. If you purchase any of these planters, make sure to take a picture and tag us on social media @joyusgarden.
– Brielle
This post may contain affiliate links. You can read our policies here. Your cost for the products will be no higher but Joy Us garden receives a small commission. Thank you for helping us spread the word & make the world a more beautiful place!
I'm a life-long gardener who still to this day gets giddy at the thought of a trip to one of the local nurseries. Yes, I actually studied landscape and environmental horticulture and the practical experience I have garnered through the years has served me well. Childhood memories of chicken manure "tea" still float through my olfactory senses to this day. I have always been an organic gardener and always will be. From the Earth … To the Earth. I was born and raised in rural, bucolic Litchfield County, Connecticut and now joyfully live a few blocks from the ocean in beautiful Santa Barbara, California.