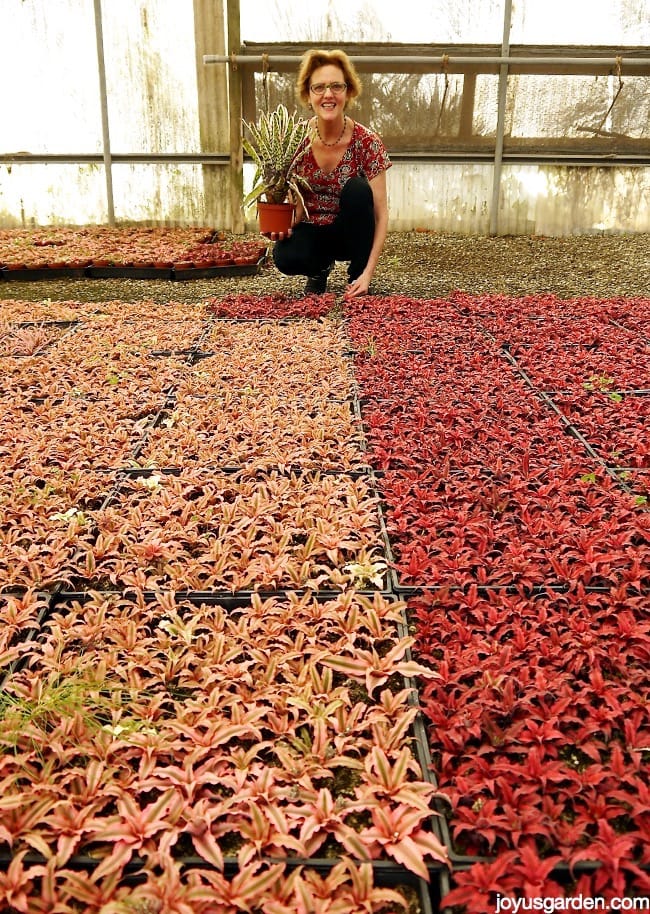 You know how I love bromeliads! They grow in my side garden and I look at them many times a day on my way from the shed (the Joy Us garden world headquarters) into the house where the bathroom is.
Not only are they interesting and easy to maintain, but are surprisingly drought tolerant which counts for a lot in California these days. So when we visited a bromeliad grower's greenhouses a couple of weeks ago, I was happy as peas in their pods.
Lucy and I visited these greenhouses, just 10 minutes south of Santa Barbara, to film a video about the air plants we sell so you could see how healthy they are. Plus, it's just plain fun to visit any grower's greenhouse or growing grounds.
Air plants are bromeliads, in case you didn't know.  We wandered across the way into the house that holds all the bromeliads and I thought that you would see them in mass.
Some Of Our General Houseplant Guides For Your Reference:
Lots of bromeliads to see: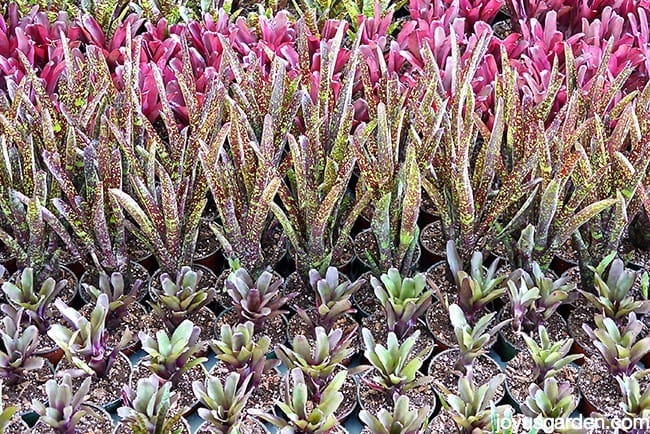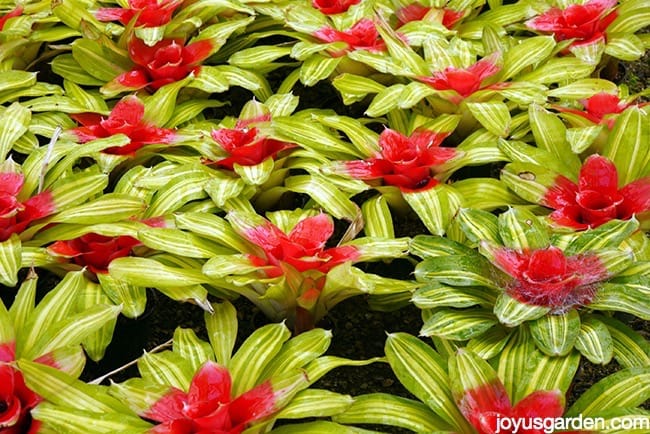 Bromeliads make great houseplants and are one of the blooming plants mentioned in the book I wrote about houseplant care. They tolerate the dry air in homes and keep their color in average light levels.
When I was an interior plantscaper, we used them a lot in malls, lobbies and offices because they're tough and long-lasting. I wanted to take 1 of each of them I saw home with me!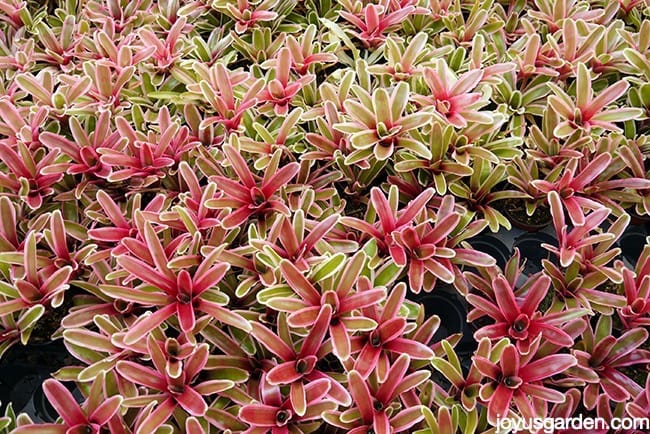 This post may contain affiliate links. You can read our policies here. Your cost for the products will be no higher but Joy Us garden receives a small commission. Thank you for helping us spread the word & make the world a more beautiful place!