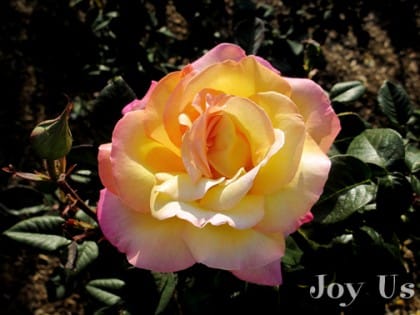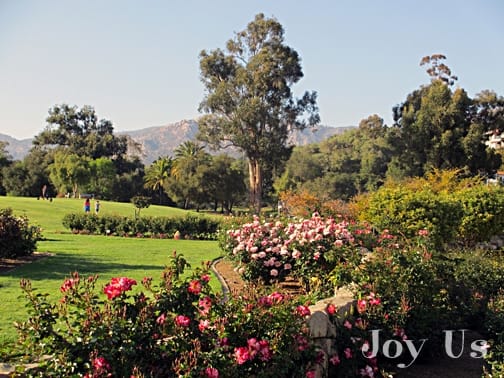 In this post you'll see Roses, Roses and more Roses – not the plants, but just the flowers.  Be warned – this post has many photos of Roses!  I decided to stop by the Rose Garden (owned by our city) across from the Santa Barbara Mission on my way home from Pilates early last Monday evening.  I thought I'd take a few photos to put on Facebook and Twitter but ended up with more than enough for a blog post.  For those of you still making up your minds about what Roses to choose this year, I hope this helps!
First, a little background on this city-owned garden which has the historic SB Mission and the Santa Ynez Mountains as a backdrop.  It is called the A.C. Postel Rose Garden  and originated in 1955 with a donation of 500 Rose bushes and in 1962 the Santa Barbara Rose Society began sponsorship.  The garden now has over 1500 plants – many of which I did not take photos of.  The All American Rose Selection (AARS) committee  has accredited the garden and it receives Roses donated by growers one year in advance of their being put on the market for sale.
I have arranged the pictures of the Roses by color  and also label what type they are and the year it was introduced.  The ones with AARS before the year denote they have exceptional qualities as only a few of them get chosen.   If you'd like a few pointers on their care that I've picked up through my years as a professional gardener,  then scroll all the way to the end – it may take you a while to get there though!
Pink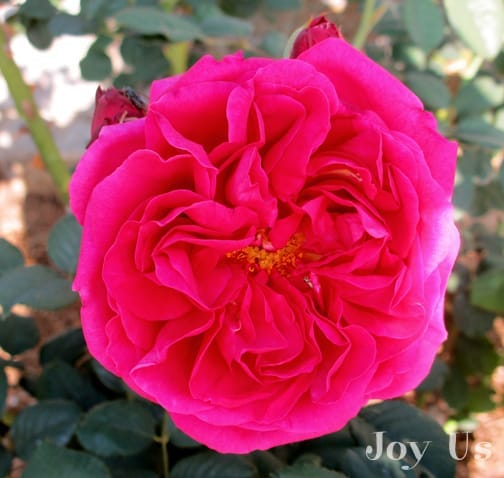 Wenlock  /  Shrub / 1984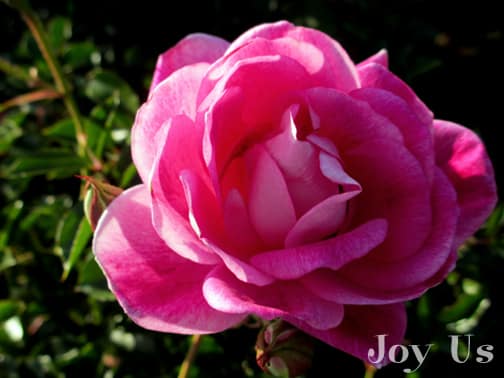 Brilliant Pink Iceberg / Floribunda /1999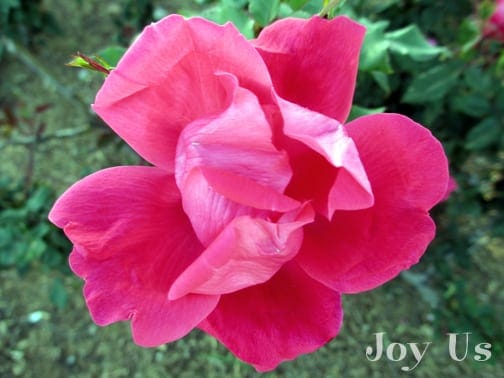 Knockout / Landscape / AARS  1999
Rainbow Knockout  / Shrub / 2007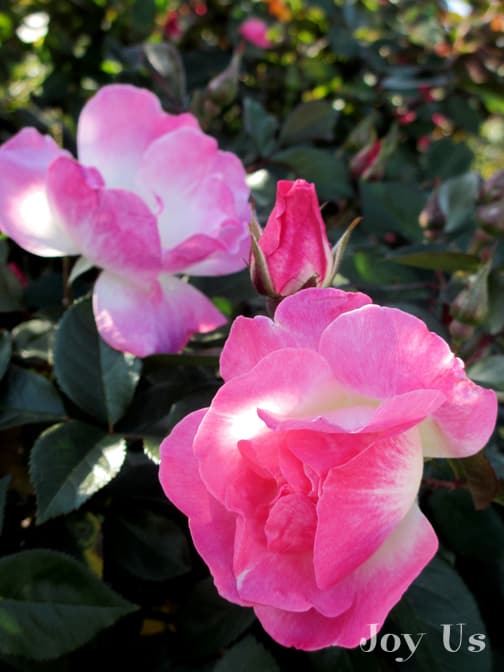 Erfurt / Hybrid Musk / 1939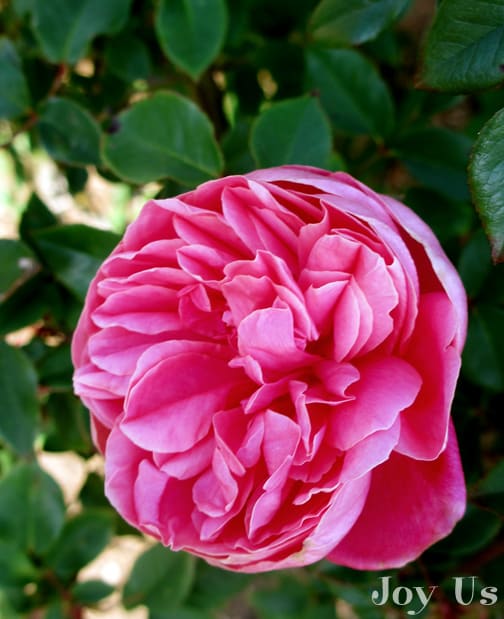 Archiduc Joseph / Hybrid Tea / 1872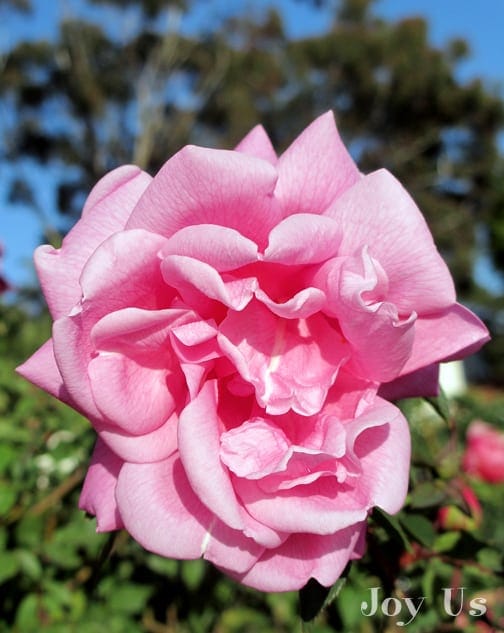 La Sylphide / Hybrid Tea / 1848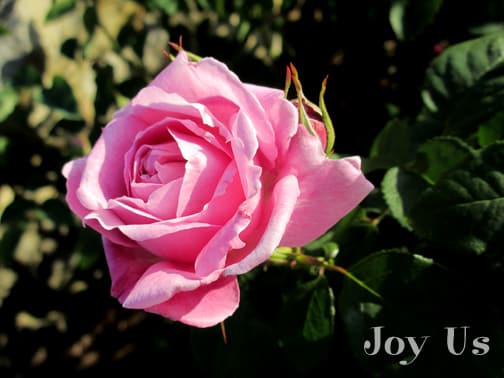 White MaryRose / Shrub / 1988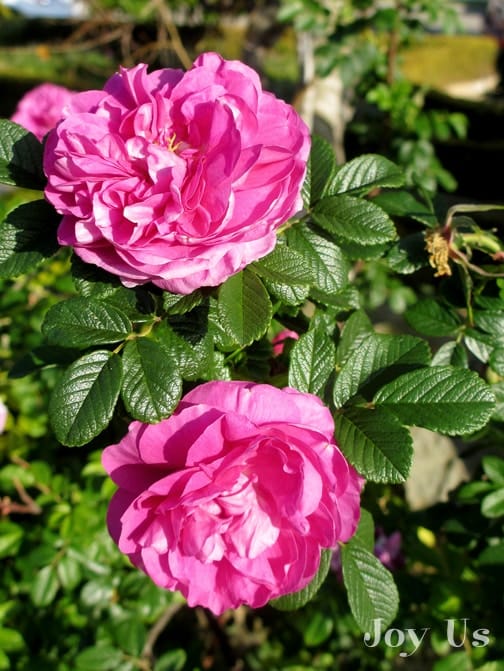 Roseraie De L'Hay / Old Garden Rose /1901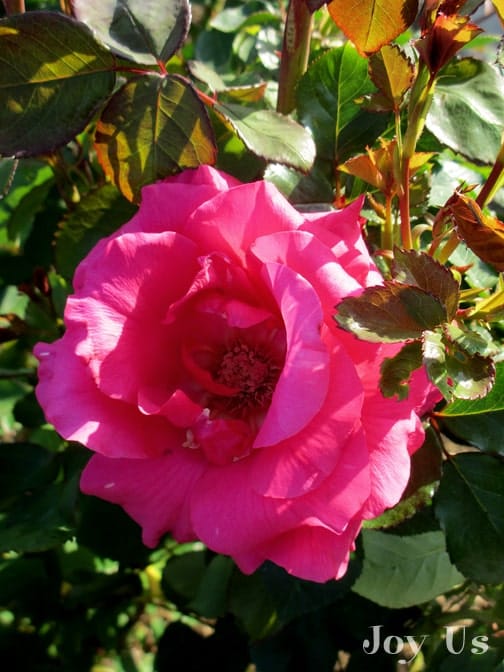 Fame / Hybrid Tea / 1998
Yellow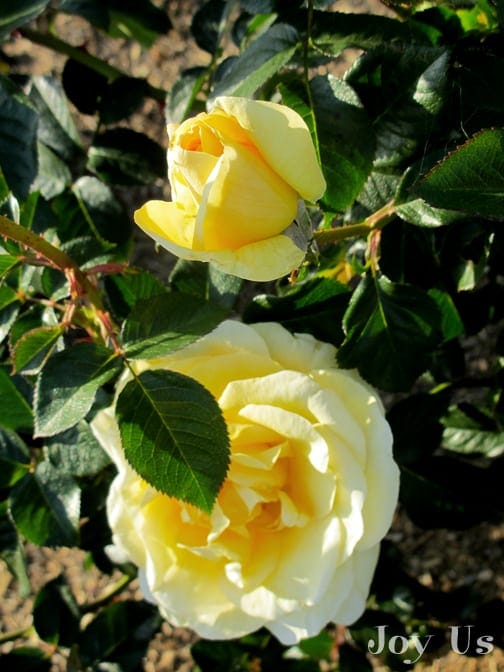 Sunshine Day Dream /Grandiflora /AARS 2012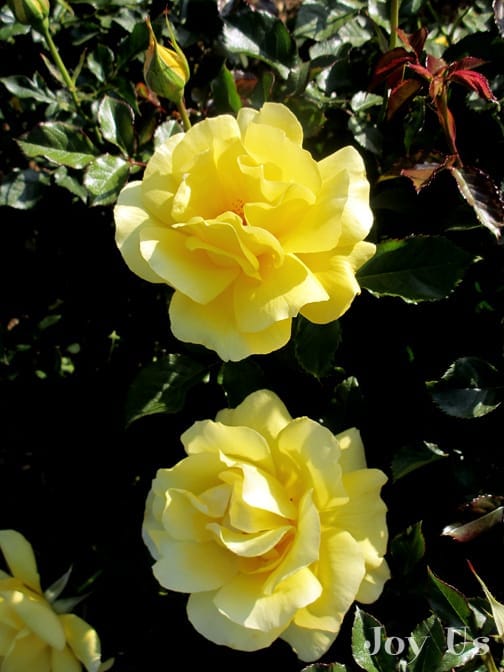 Sunflare /Floribunda/AARS 1981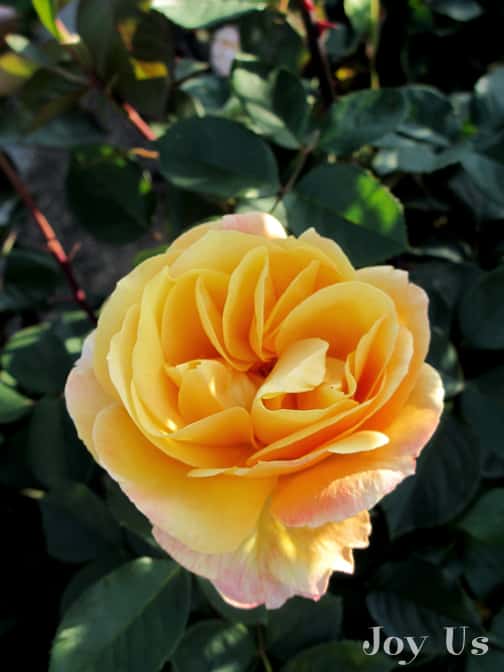 Strike It Rich / Grandiflora / AARS 2007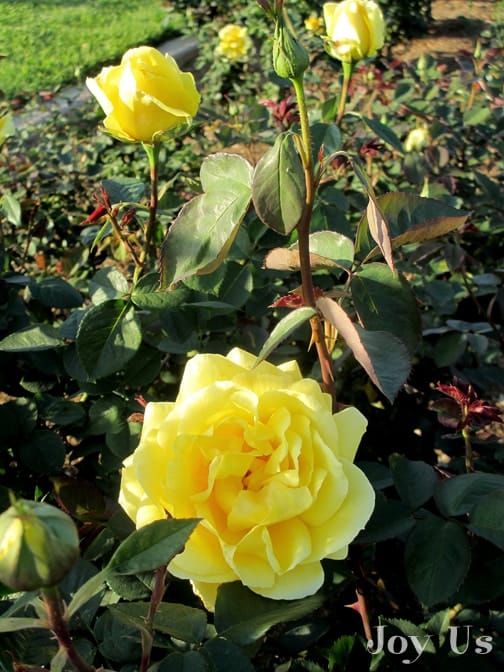 Mellow Yellow / Hybrid Tea / 2000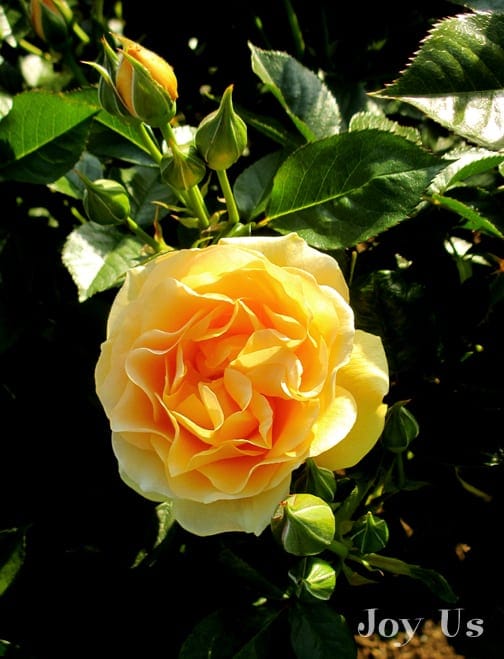 Julia Child / Floribunda / AARS 2006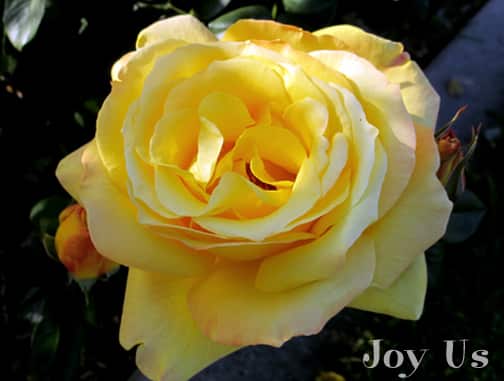 Celebrity / Hybrid Tea / 1988
Red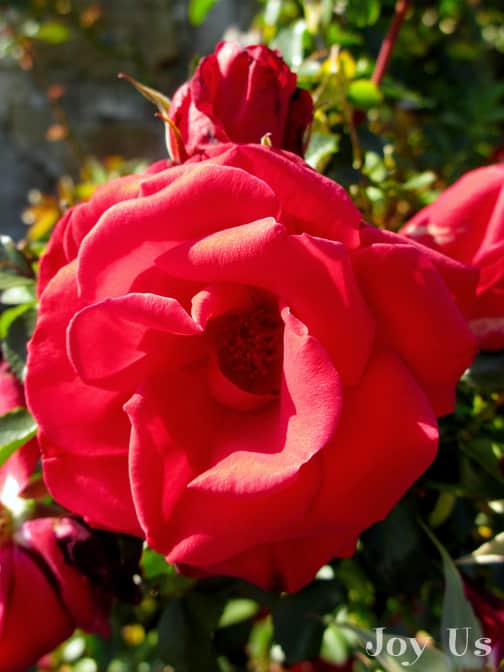 Tempo / Climber /1975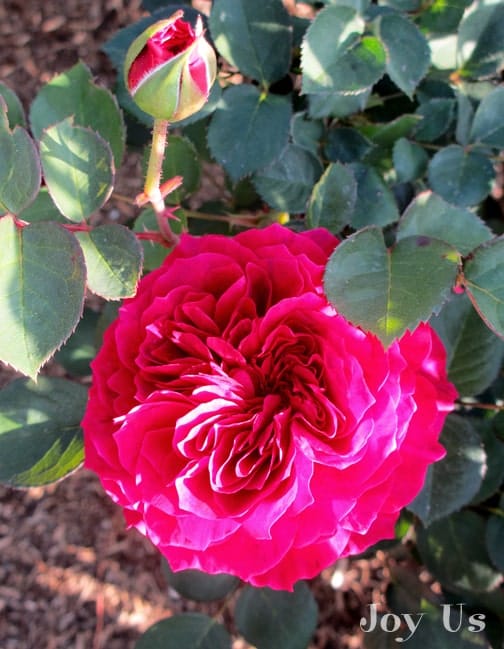 Prospero / Shrub / 1982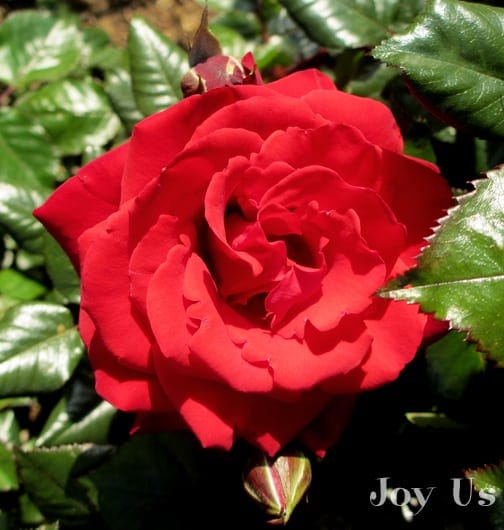 Crimson Bouquet / Grandiflora / AARS 2000
Apricot Peach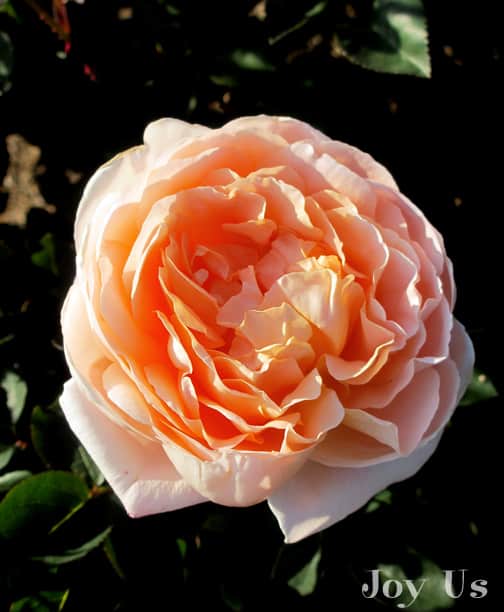 Tamora / Shrub / 1983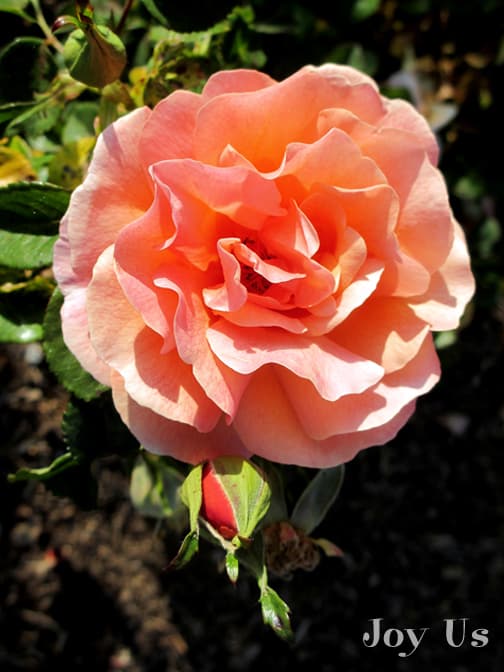 Easy Does it / Floribunda / AARS 2010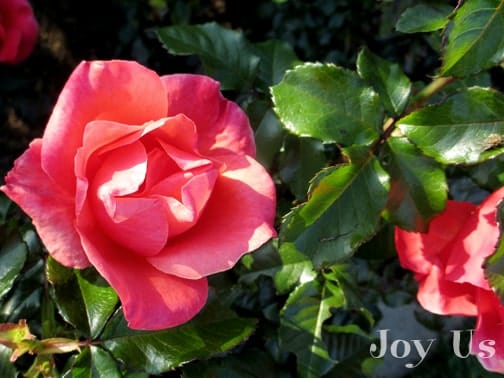 All That Jazz / Shrub / AARS 1992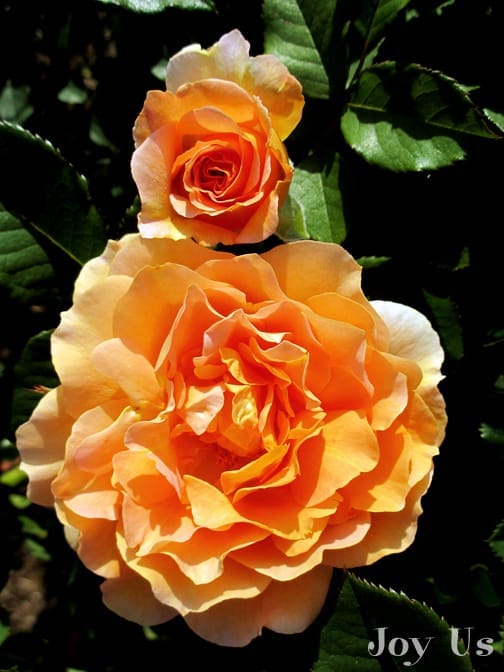 Honey Pefume / Floribunda / AARS 2004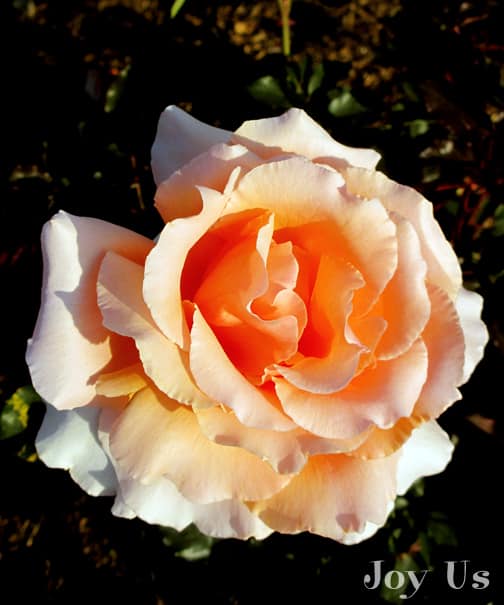 Just Joey / Hybrid Tea / 1972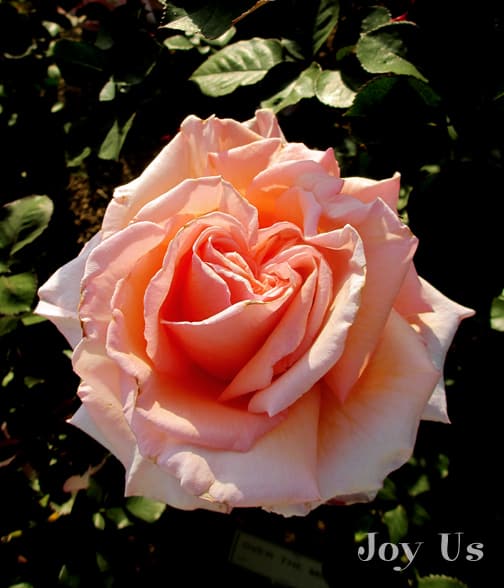 Over the Moon / HybridTea / 2009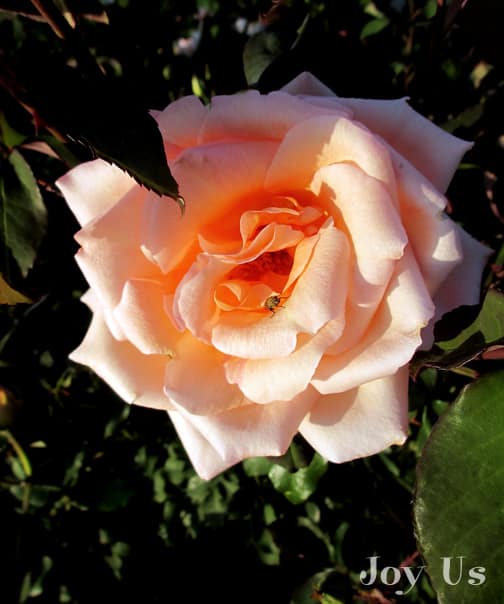 Apricot Nectar / Floribunda / AARS 1966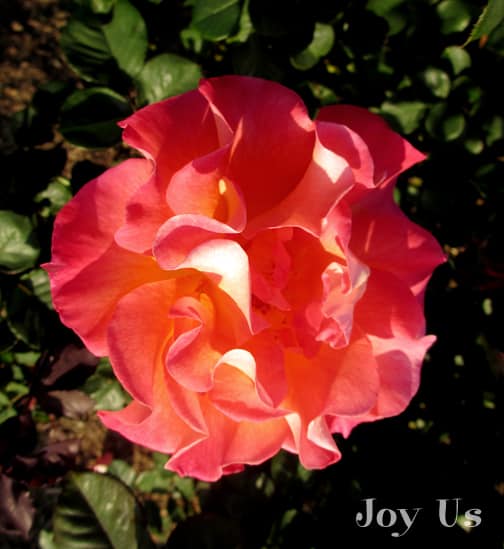 Mandi Gras / Floribunda / AARS 2008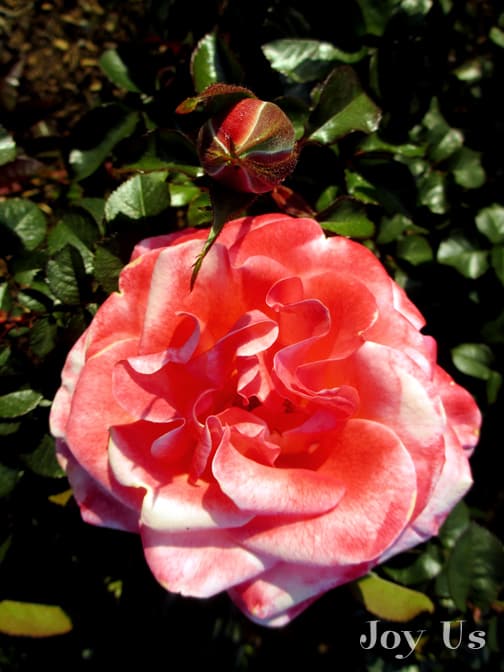 Colorific / Floribunda / 2011
Deep Red Purple with Lavender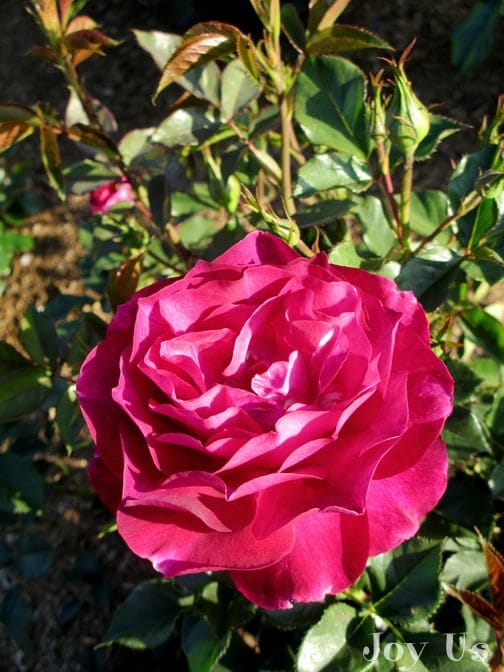 Wild Blue Yonder / Grandiflora / AARS 2004
Bi-Color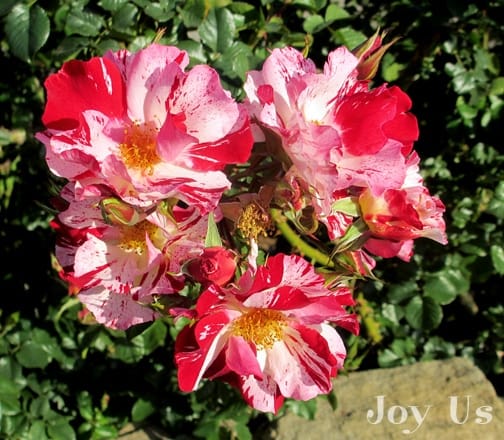 Fourth of July /Climber / AARS 1999
Glowing Peace / Grandiflora / AARS 2001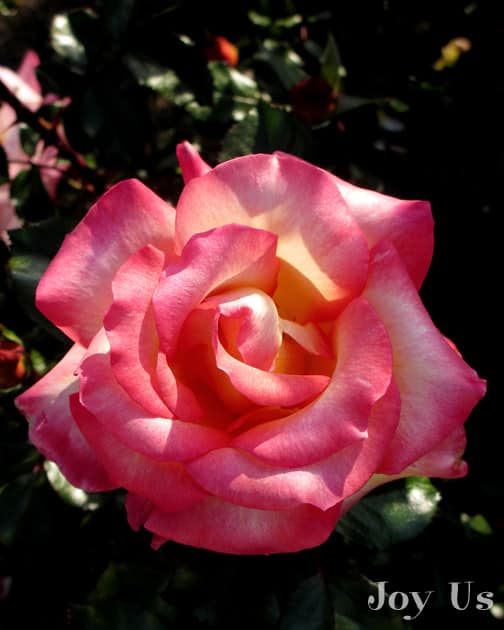 Rainbow Sorbet /Floribunda / AARS 2006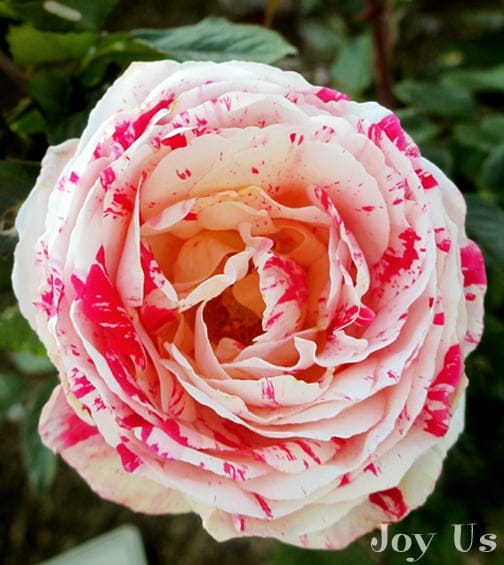 Scentimental / Floribunda / AARS 1997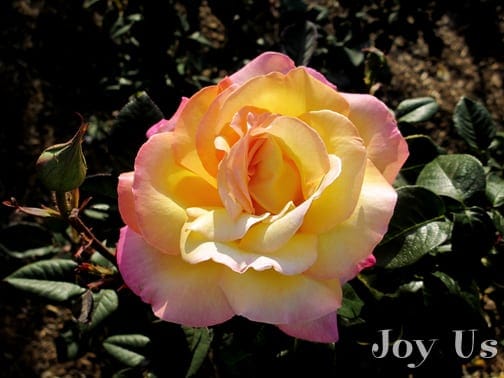 Peace / Hybrid Tea /  AARS 1946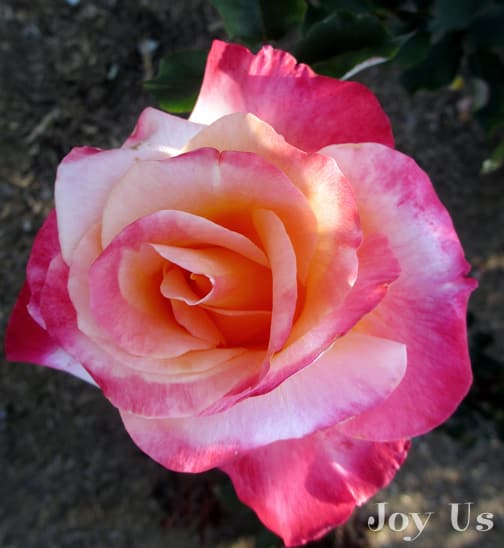 Granada / Hybrid Tea / AARS 1964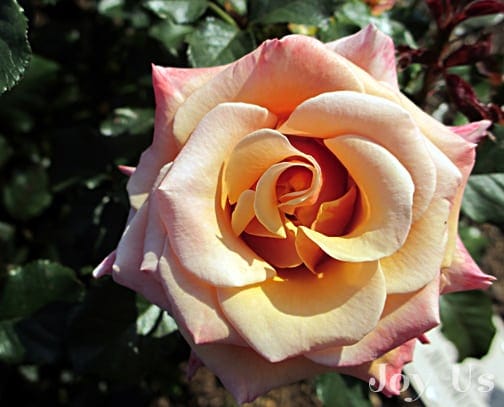 Singin' in the Rain / Floribunda / AARS 1991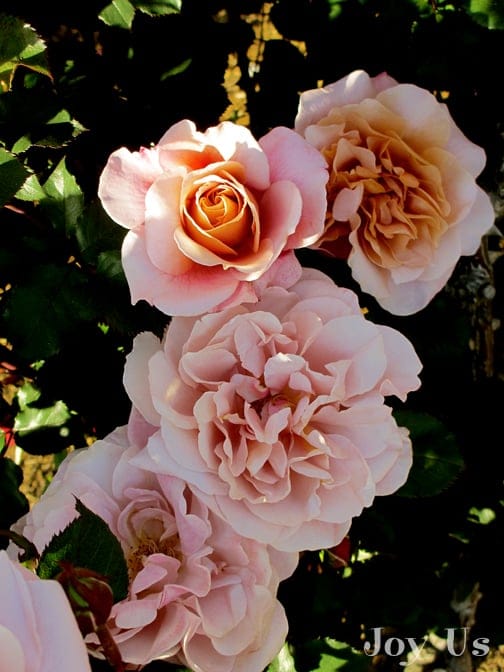 Distant Drums / Shrub / 1985
White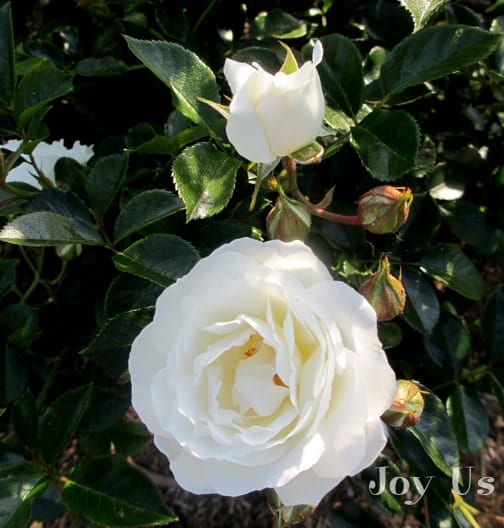 Pillow Fight / Shrub /2000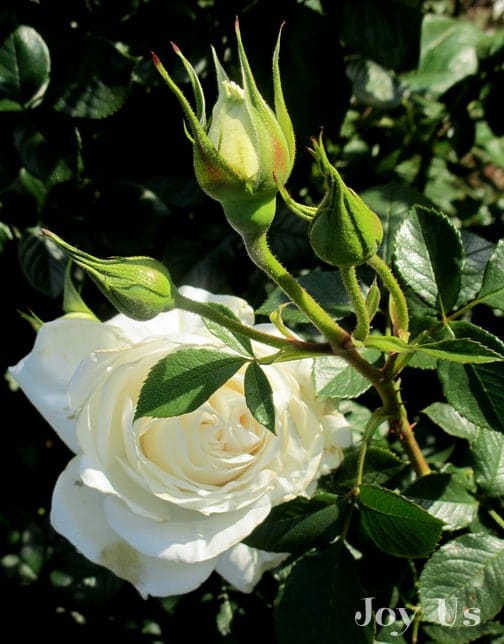 Mania Shriver / Grandiflora / 2004
Here are a few tips:  Amend the soil with compost every year, preferably at the start of their growing season.  Most Roses need full sun – make sure they get it.  The different types of Roses get pruned in different ways – make sure you're clear on this first.  Be certain the terminal bud faces out.  Roses get aphids – best to just spray them off with the hose.  They are not drought tolerant -  water them regularly.  I always fertilized Roses with alfalfa meal and epsom salts 3 times during the growing season.   The Moo Poo Maven recommends to water them with her alfalfa tea and epsom salts right after the threat of frost has passed.  After that, use the horse tea (they get fed alfalfa) and epsom salts every month or two depending on the health of the plant.
I live in California where Roses are pruned in January and fertilizing begins in March.  That being said, I hope these pictures have wet your appetite for a Rose or two and that they are always in bloom!
Let Us Inspire You. Just Sign Up For Our Free Newsletter And You'll Get:
*  Tips you can use in the garden
*   Ideas for crafting and DIY
*   Promotions on our merchandise