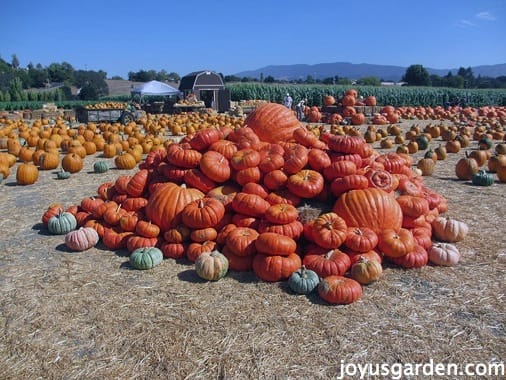 Greetings,
Here in seaside Santa Barbara, fall means the vibrant bougainvilleas are still going strong and the birds of paradise are starting to put on their big blooms. That's our autumnal version of orange, yellow and red! Just over the San Marcos pass lies the beautiful Santa Ynez Valley which is familiar to those fans of the movie Sideways because it further established this area as a destination. The beautiful farmlands with miles of pumpkins and grapevines are as close to fall as we come.
The picture above was taken at a farm stand in Los Olivos on a fall road trip through the Santa Ynez Valley a couple of years ago. Such gorgeous, clear blue skies – plus, there's so much wine tasting to be had!
Have an extra $100 million dollars laying around? Speaking of Los Olivos, Michael Jackson's former digs which he fondly dubbed Neverland Ranch is still for sale. By the way, the name has since been changed to Sycamore Valley Ranch.
Fall also marks the time for making apple pies, crisps & cobblers – I can smell them all baking now! This thin apple slicer & corer is easy to use & gets great reviews. And, it quickly slices the apples into 16 thin slices for you.
These pumpkin seed & chocolate chunk harvest oatmeal cookies look so good. They're made with dates & whole grains so no regrets for chowing down a few of these.
It's that season for pumpkins, pumpkins & more pumpkins. Here's a round up of some delicious pumpkin recipes that will satisfy your sweet tooth & quench those hankerings for fall spices.
The temps are cooling & it's time to switch from massive salad bowls to soup. This broccoli cheddar soup looks like just the ticket for a chilly fall evening.
We'll be using the oven much more these days so here are 5 smart tips for cleaning your oven. And none of them involve those stinky, chemical oven cleaners so you can breathe easier.
Are you planning a trip to the City Of Light soon? According to 1 blogger, these are the most instagrammable spots in the oh so photogenic city of Paris.
This short video of nature's predator's pouncing on their prey in slow motion is fascinating. Who knew the Praying Mantis is such a force to be reckoned with?!
The 31st is coming up right around the corner so I want to share 1 of the many posts I've done about spooky halloween decorations. This 1 has many pictures & tips for waiting for you.
Enjoy your weekend!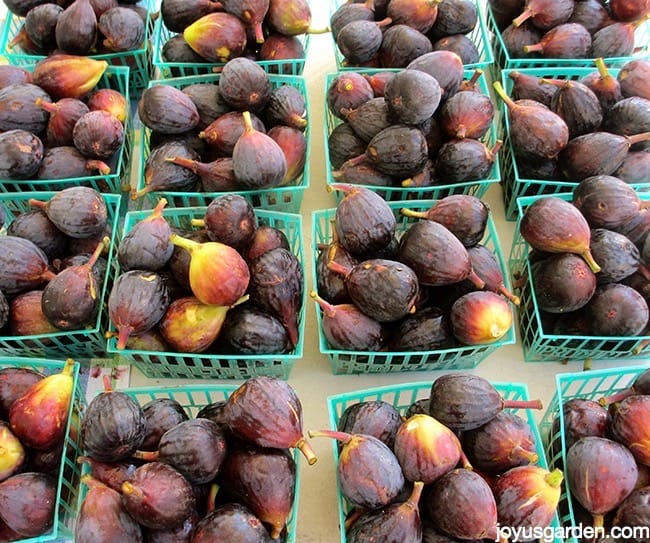 These beautiful figs are sold at our farmers market in late summer through early fall – yum!