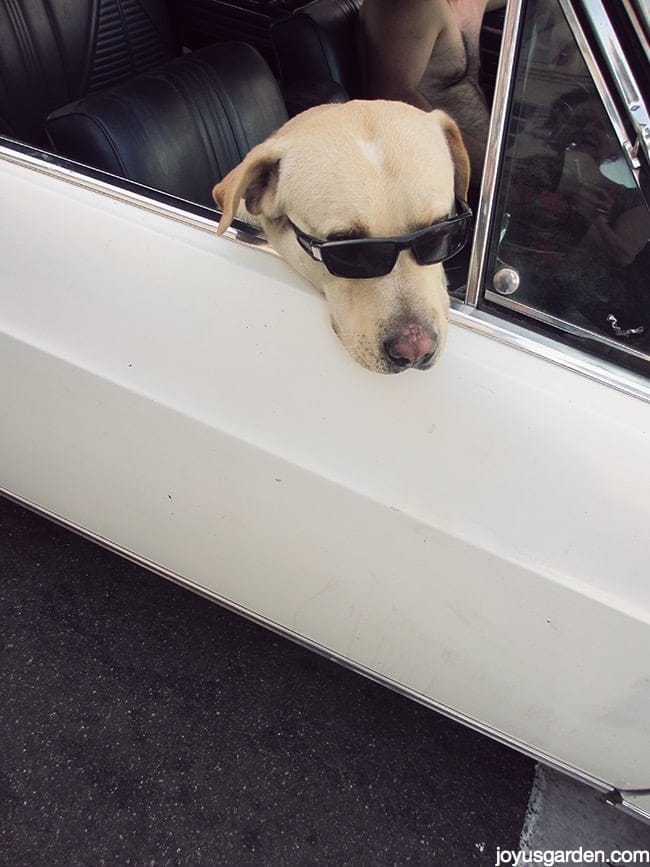 Oh the dog days of summer are upon us.  It was so hot, sunny and bright here along the southern California coast for the past week that even the pooches have to wear shades!   My neighbor has a low rider and always takes his canine companion along when cruising the streets of downtown or along the beaches.  Do you think they turn heads?!
It was so sizzling last Friday that the temperature in my shed, aka "the Joy Us garden world headquarters", must have been over 100 degrees.  A business place sauna, no need to go to a fancy spa.  I was so glad that I had a beach walk planned later on that day because it was a tad bit cooler by the water.  There's nothing like sticking your toes in the water when your body temperature is hotsy totsy.
Here are my musings for this week:
Speaking of dogs, why not make a bow tie for your canine companion?   So adorable – I give it a big paws up.
Many of the candles on the market have a lot of crap in them.  Here's an easy how to on making beeswax candles.   Leave unscented or add some essential oils & viola, you have a great gift.
Are you inundated with tomatoes?  Once they start to produce, it seems there's no stopping them.  Well then, here are 25 things you can do with tomatoes to lighten your load.  The spicy tomato peach jam gets my taste buds going.
Having a late summer soiree sometime soon?  This watermelon white sangria might just become your signature drink for the hotter months.  It's got a touch of elderflower liquor in it to add that special sumptin sumptin.
My goodness, you had me at the word chocolate, but healthy too?  This recipe for healthy avocado brownies makes for a guilt-free dessert.  Bring on the chocolate goodness & let's enjoy every bite.
Did you know that I had to have my peach tree taken down because it was infested with termites?  The poor thing was diseased & weakened & then the termites invaded.  Sad, but I planted an avocado tree in it's place so this story has a happy ending.
Planning a trip to The Cotswolds soon?   Then book a stay at the Town Farm Cottage while in Oxfordshire.   It's in a dreamy setting  with a picture perfect farmhouse built besides a lake & along farmlands.   This self-catering cottage would be a most wonderful place to stay while touring gardens in that area.
Do you want some garden art to liven up your outdoor space?  This bright red bicycle planter will do the trick.
I like garden quotes which also apply to life.  Yes indeed, always do your best.
Have a great weekend – &, if you're in America, enjoy the extra day to play!
Hugs,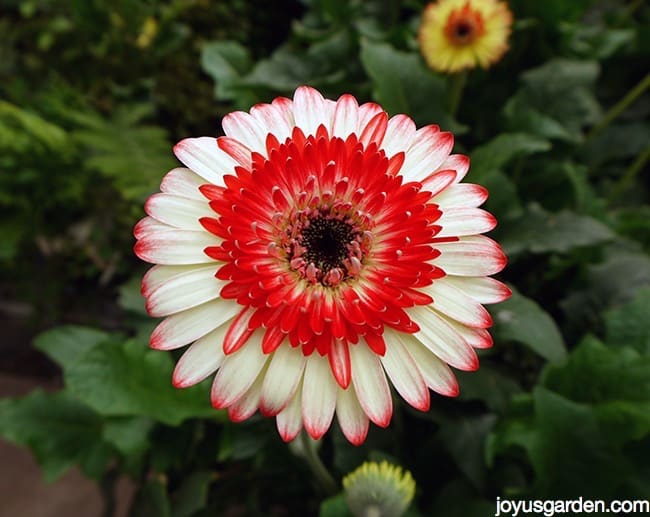 This post may contain affiliate links. You can read our policies here. Your cost for the products will be no higher but Joy Us garden receives a small commission. Thank you for helping us spread the word & make the world a more beautiful place!