Oh Bougainvillea – How Colorful You Are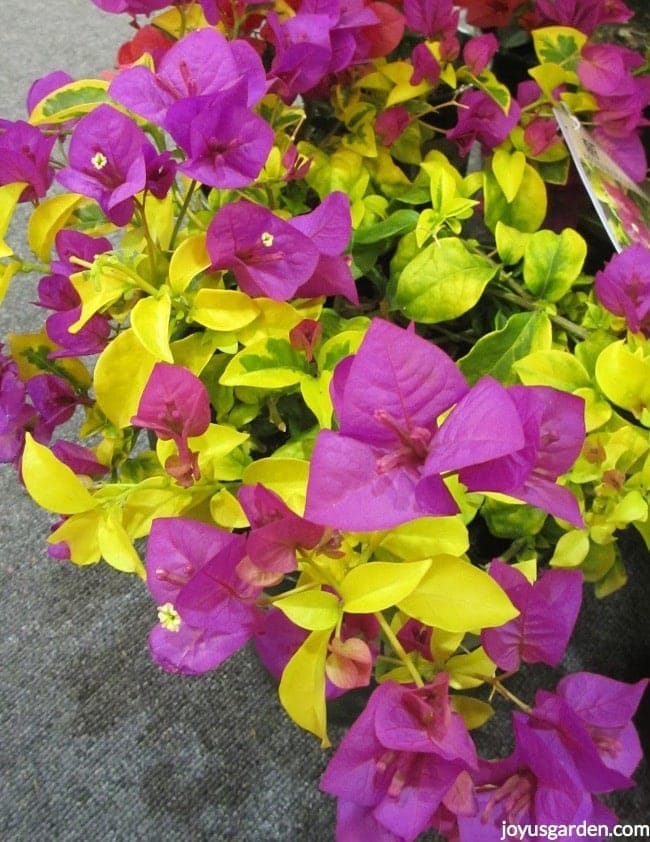 Colorful and eye-catching now but in about a month or so I'll be turning my lip up at all those fallen bracts I have to sweep.   Not to mention the fact that this Bougainvillea glabra has thorns like lion's teeth and I'm "all tore up" after its prune job …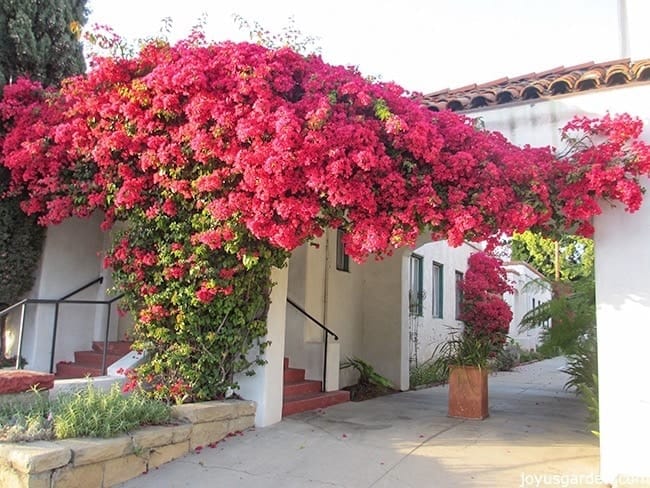 A true love/hate relationship … the year-round color it provides makes me smile to look at it despite the scratches up and down my arms!
Bougainvillea is a plant favorite… and with good reason!
Nell's Bougainvillea glabra is exploding with color – it's a profusion of magenta. See how creatively this plant prunes up & across the garage. A treat for your eyes!
---
This post may contain affiliate links. Please check our policies
here
.