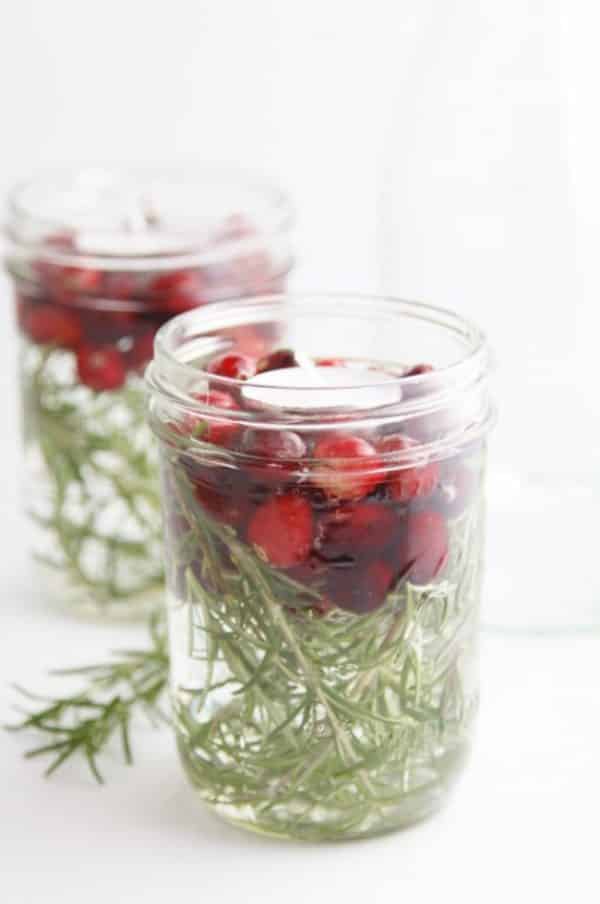 Written By: Lucy Ferreira
Some of us like to get started early creating the masterplan for our holiday decor.  The weather invites us to stay inside and to spend more time browsing online for decorating and recipe ideas.  Who doesn't love an hour or 2 session on Pinterest?!  December is a very busy month and there's only 25 days until Christmas rolls around. Let's jump right in and get inspired with these holiday decor ideas all with hints of nature.
This post is a compilation of some of the most fun Holiday decorations that use natural elements. Some are super simple and others are a bit more involved.  All of them will be sure to delight and spark a conversation.
There's so much commercialism and mayhem connected with the holiday season. Nature grounds us and there's something very peaceful and heart warming about using touches of it in our holiday decor.
Put on your favorite carols and let the browsing begin!
This table top decor is simply gorgeous and so easy! Even if you get a late start in the decorating game, you'll be able to pull this 1 off.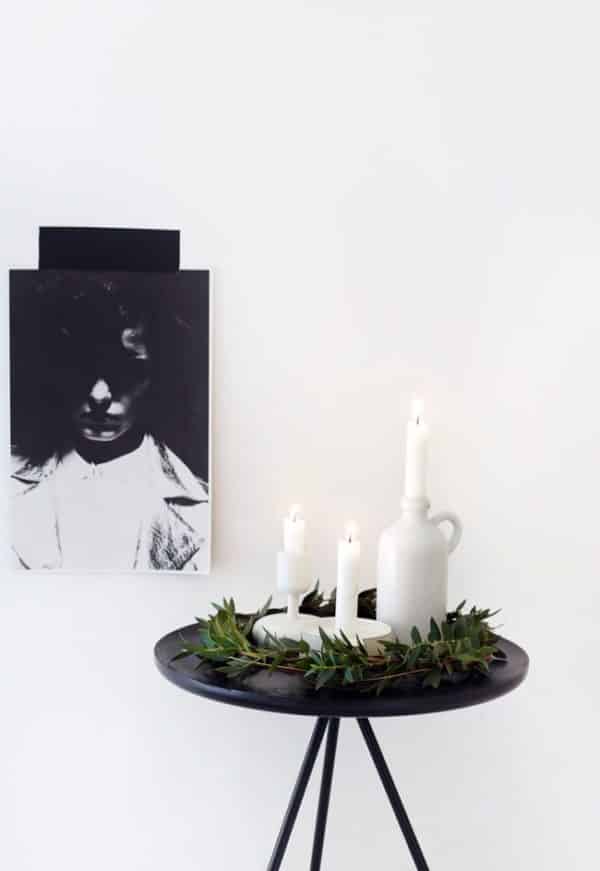 If you're into the classic Christmas color palette, this piece will showcase it with an interesting twist.  Everythings' all natural and almost all edible.
Details matter so this small tray will add a cozy feel to any coffee table. It's all in natural colors and I love how she added old family photos.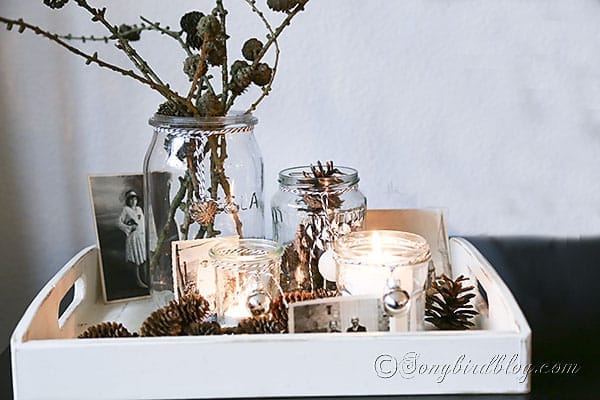 Here's a more complex 1 that's well worth the time. Kids will surely love this and the fairytale-like decor that will have everyone talking.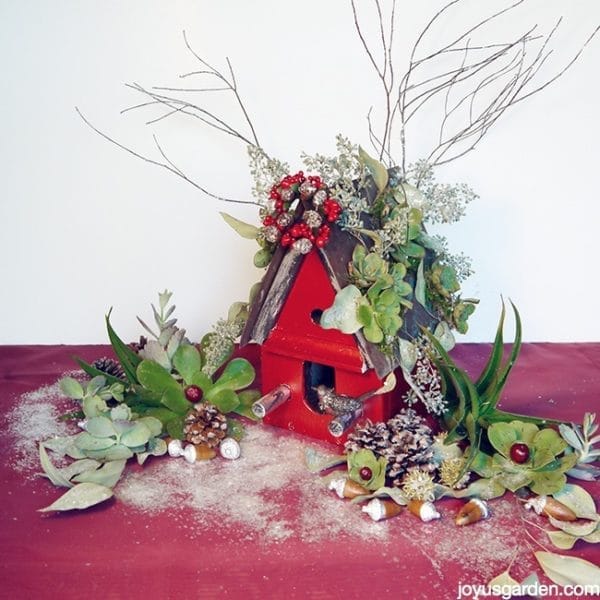 You'll only need 4 ingredients: mason jars, rosemary, cranberries and floating candles. Easy right?  And, you might already have all of the ingredients in your house.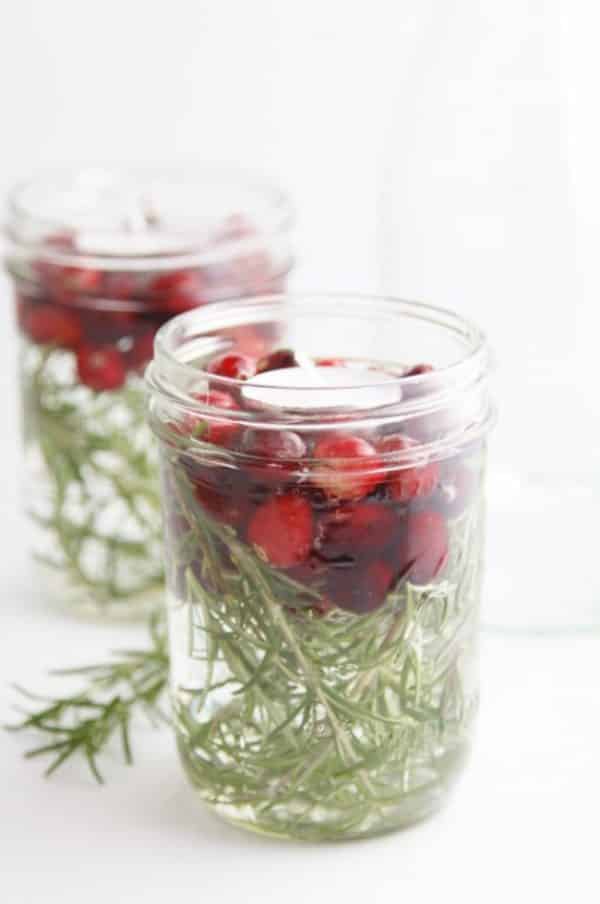 At this time of year we love succulents with a little sparkle!  This wreath is small but sweet & would look lovely hanging anywhere in your home.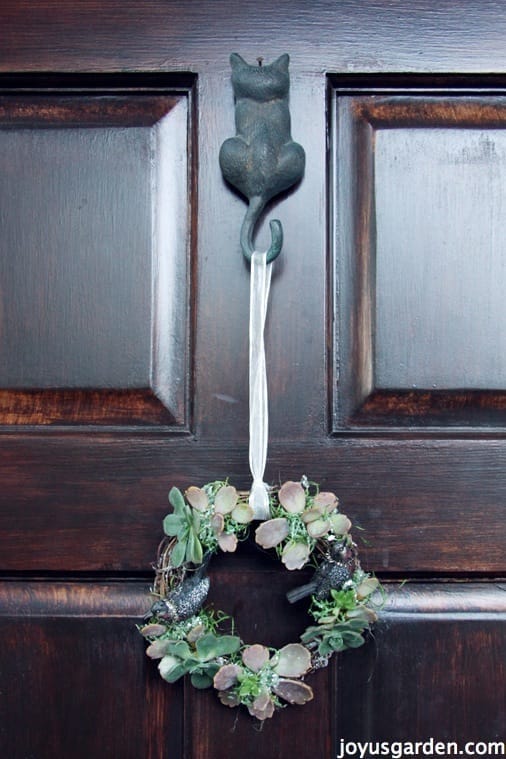 Pinecones are holiday classics. This is not as simple as some but it's nice to have a more challenging project for those cold weekends at home.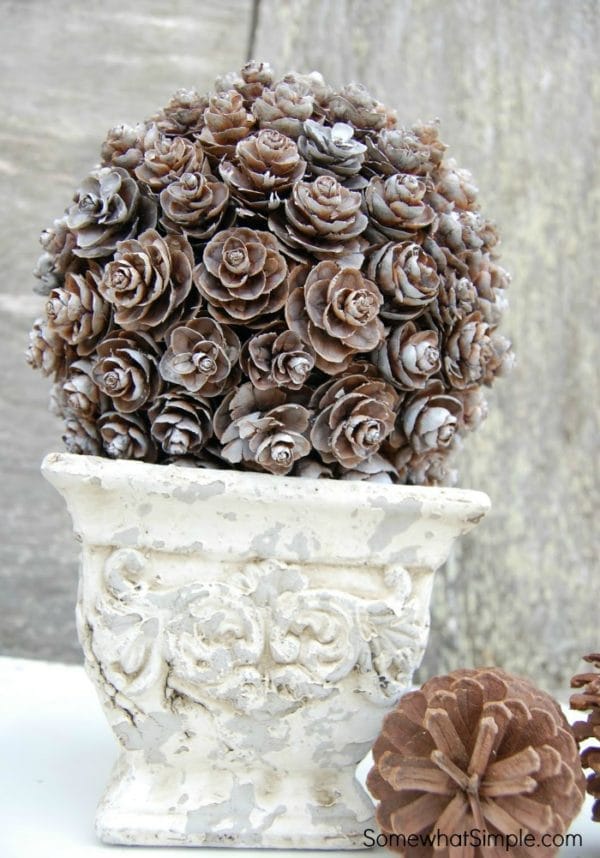 These are 2 very different options to dress us your table au natural. How gorgeous are those reds and greens?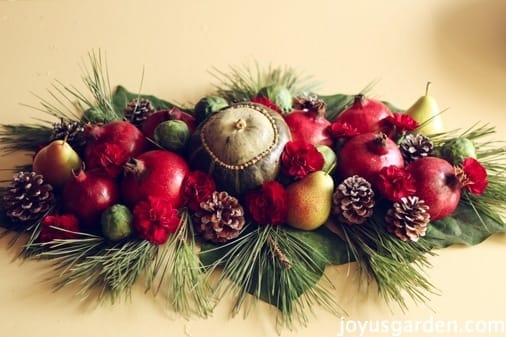 In case you're over the oh so popular plastic garland this is a cool option. The pinecones on the chandelier are a nice touch too.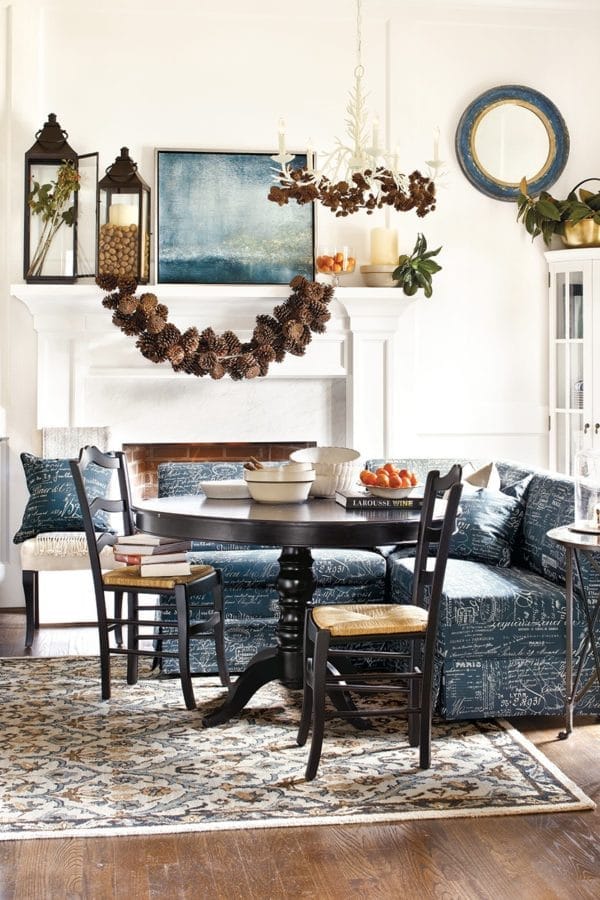 If you're looking for something to compliment the centerpieces that I shared above, here's a super simple solution for napkin rings.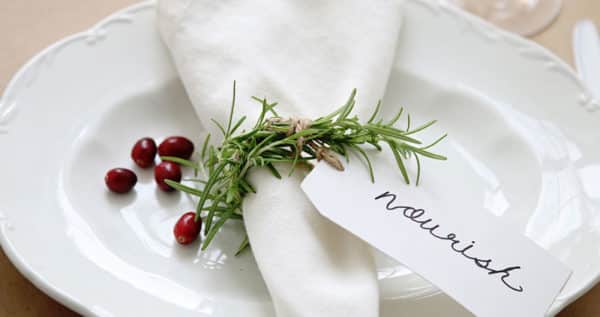 Happy Holiday Decorating!
Lucy
Here are additional DIY ideas to get you in a festive mood: