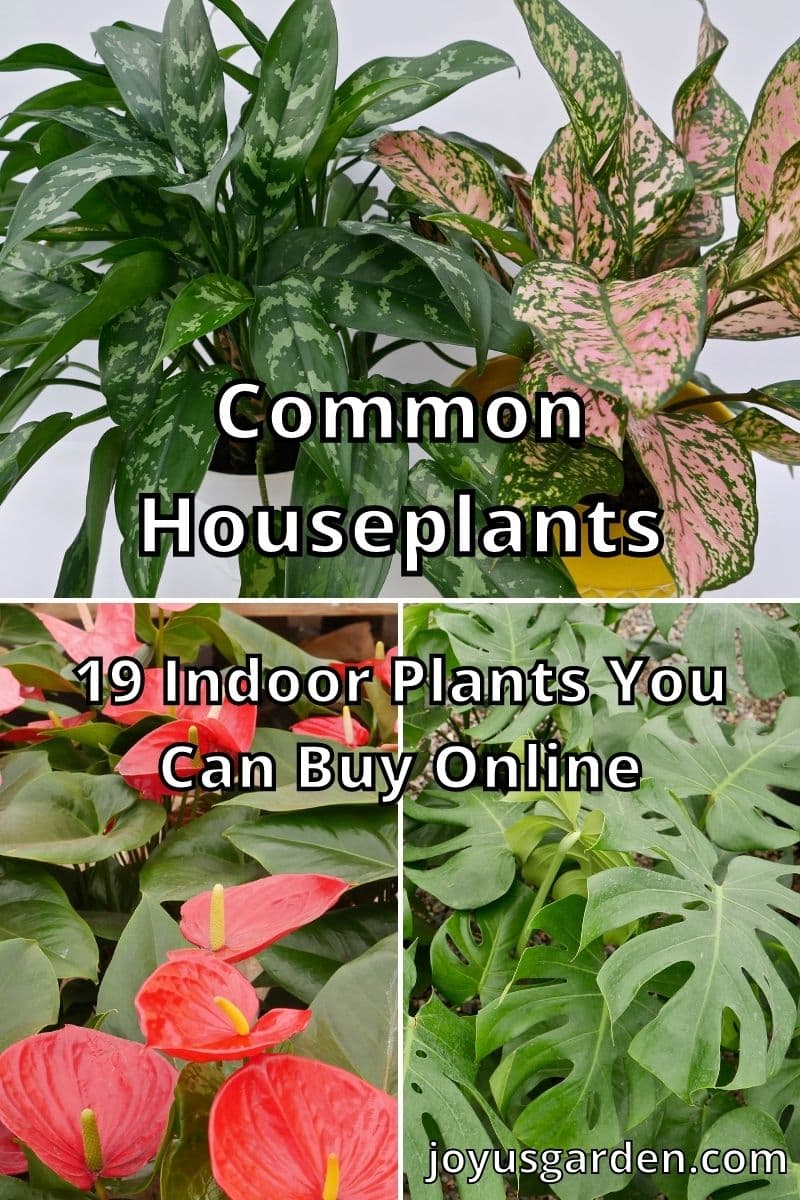 Looking to add more indoor plants to your home? We certainly can't get enough and have a feeling you're the same way too. Having plants in our home brings pleasure and caring for them can be therapeutic. Any of these common houseplants would be a good addition!
For beginning gardeners, you may feel overwhelmed with the wide array of plants that are available online and shown on social media, and you may not know where to start. To make it easy for you we've compiled a list of 28 common houseplants that can be purchased online and shipped directly to you.
All plants but 1 listed below will have links to care guides. Once you get your new plant home you'll already be on your way to knowing how to care for it.
List of Common Indoor Plants
We've noted how these plants are used and what exposure they do best in. The majority of indoor plants do best in bright natural light as long as it's from indirect sunlight. They'll burn in hot, direct sun.
Note: This post was originally published on 12/12/2020. It was republished on 10/6/2022 with more plants & updated links.
---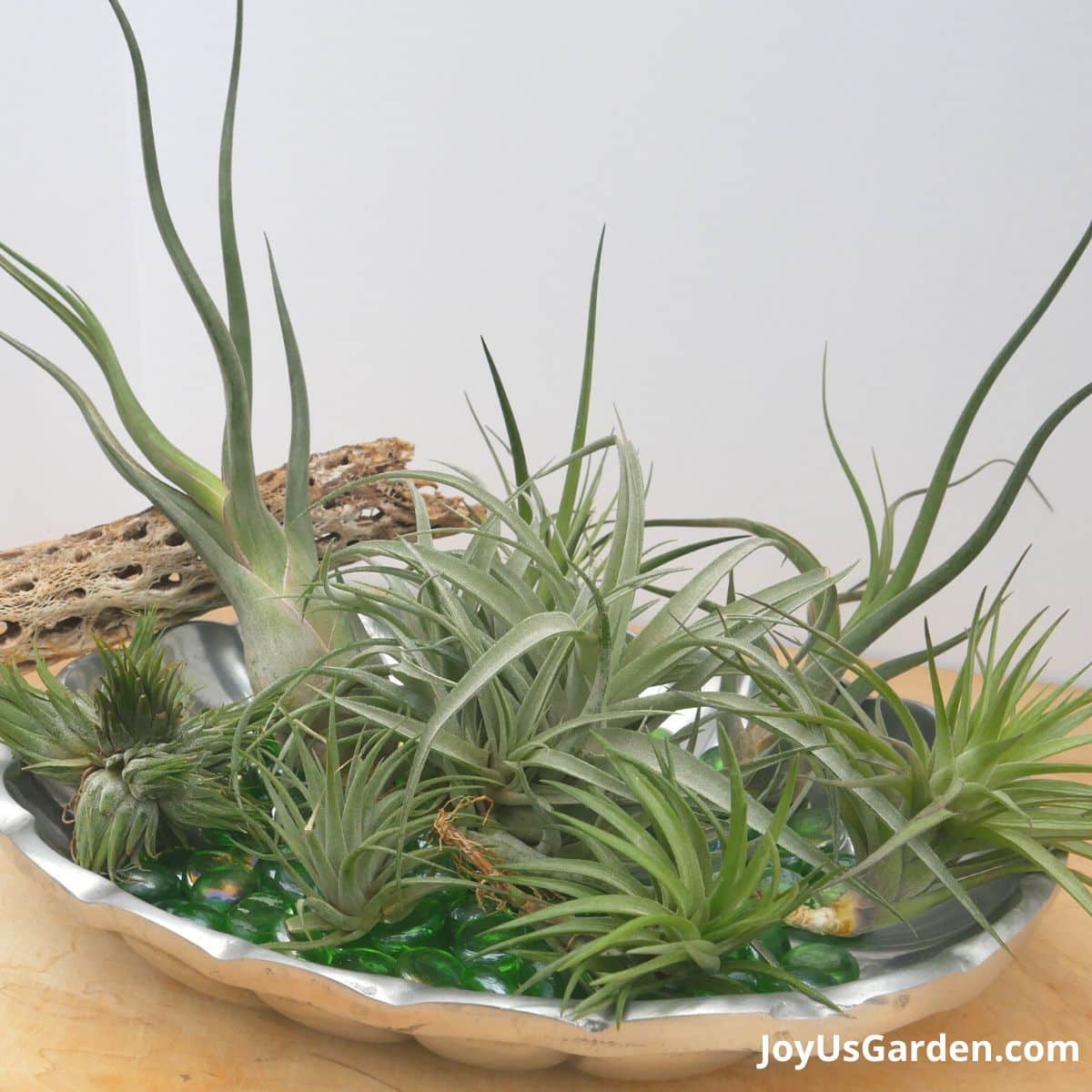 Air Plants
Use: These can be placed anywhere, except in the soil.
Exposure: Moderate
You may have heard these plants referred to these plants as Air Plants or Tillandsias. They get their common name of Air Plants because of their growing habits. Talk about unusual!
If you're wondering how this is possible, this is because Air Plants are epiphytes. This means that these types of plants derive their moisture and nutrients from other plants, not the soil. You can actually care for them easily in your own home.
No soil is needed so you won't have to worry about the dreaded root rot. These are easy houseplants, don't take up much space, and make a great choice for beginning gardeners.
---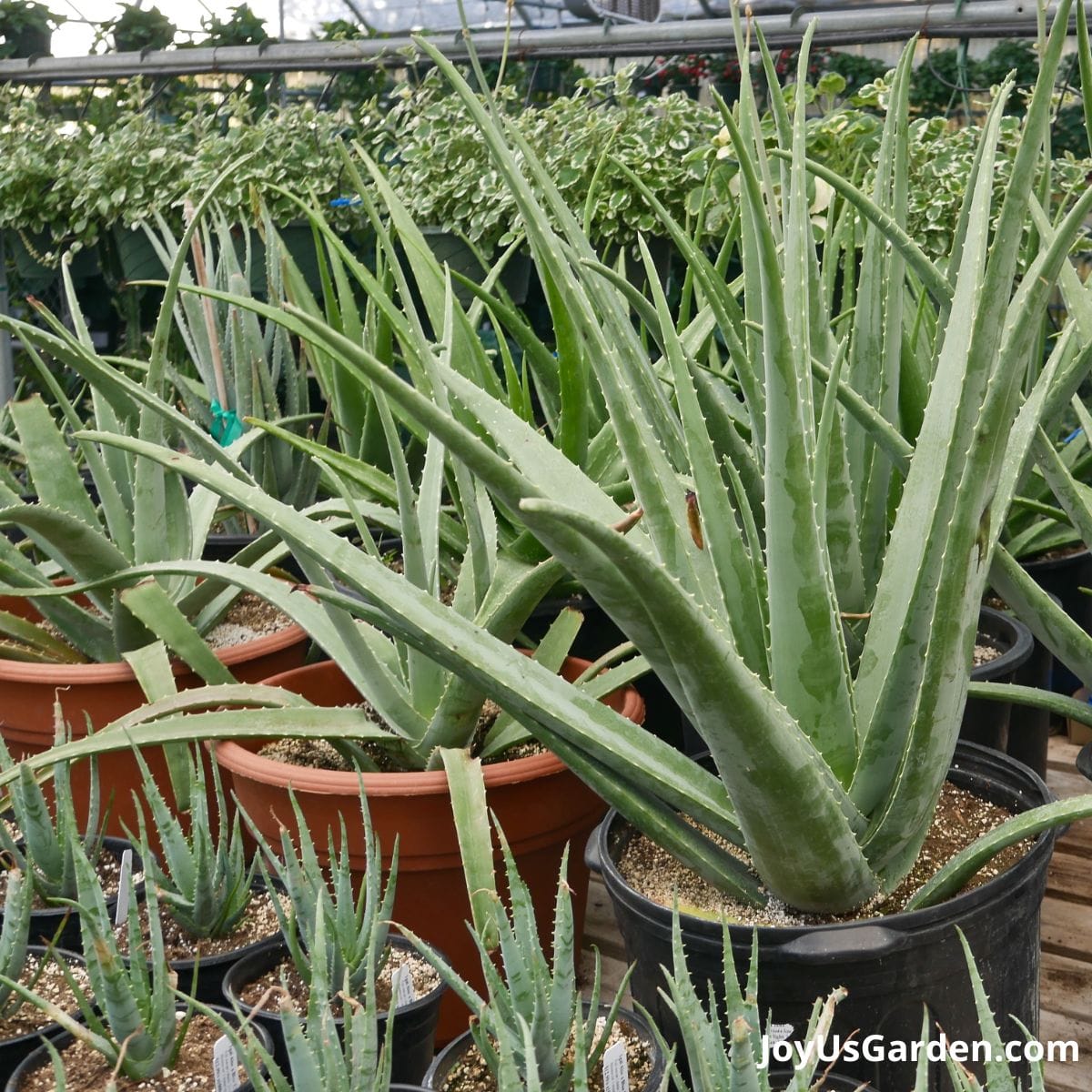 Aloe Vera
Use: Tabletop
Exposure: Moderate to high light
Aloe Vera plants are probably the most popular succulent ever. Perhaps you've used Aloe vera for medicinal or cosmetic purposes. No matter your skill level, the good news is with the right care Aloe Vera can grow successfully indoors in any climate if your home has the bright light it needs.
These low-maintenance plants have numerous beneficial properties and are a good choice to add to your plant collection.
---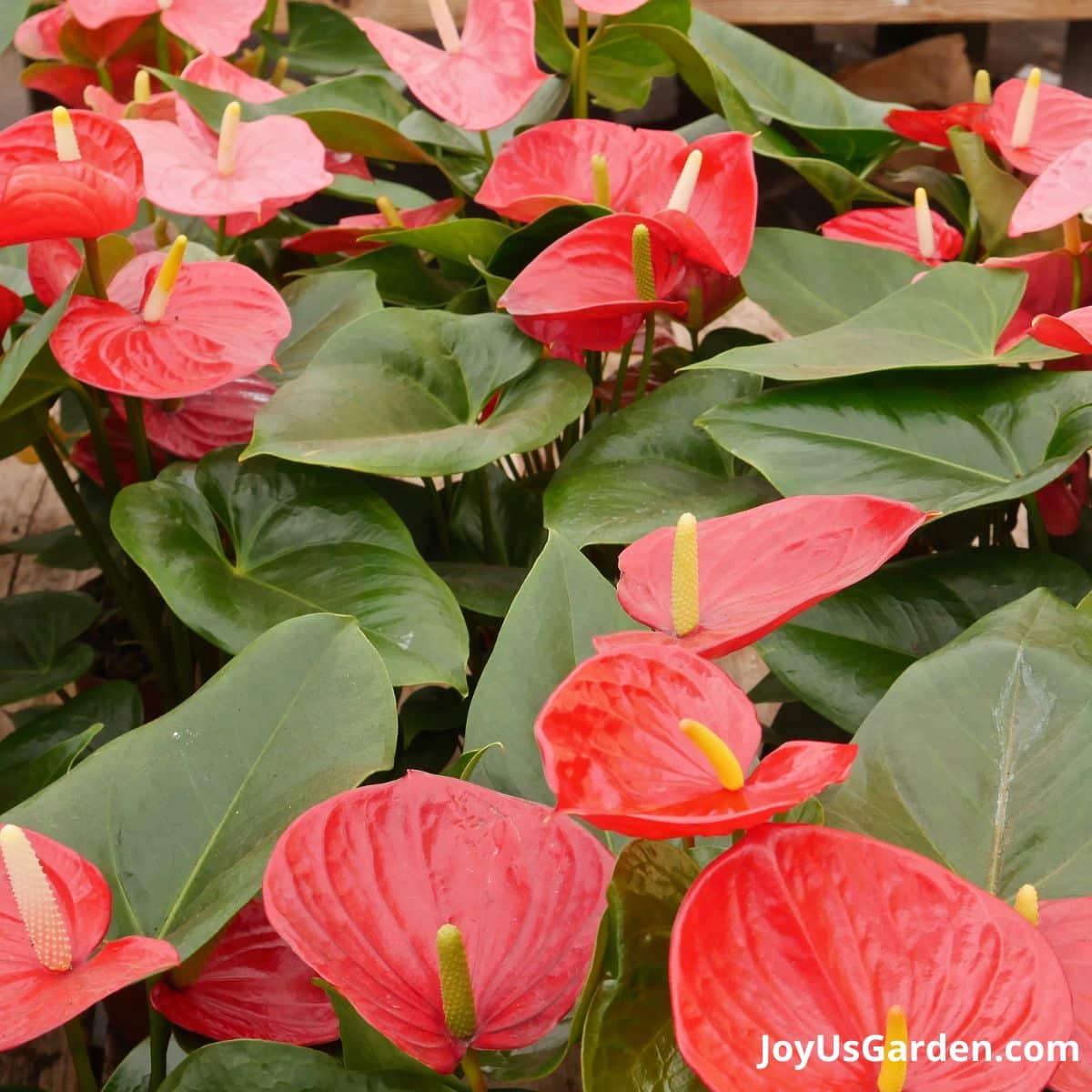 Anthurium
Use: Tabletop, Dish Gardens
Exposure: Moderate bright light
Anthurium, also known as Flamingo Flower, is known for its bright, waxy flowers. If you're looking for an indoor plant with a pop of color, then this might be the one. Red is the common flower color but you can also find them in pink, green, purple, pink, and white. Anthuriums can live as long-lasting houseplants with proper care. The flowers are long-lasting too.
Anthuriums thrive in humid environments and can be grown outdoors in places with high humidity. When growing indoors if your plant looks stressed this could be a result of low humidity. We have a care guide to help you out with getting the conditions just right for this beautiful tropical plant.
---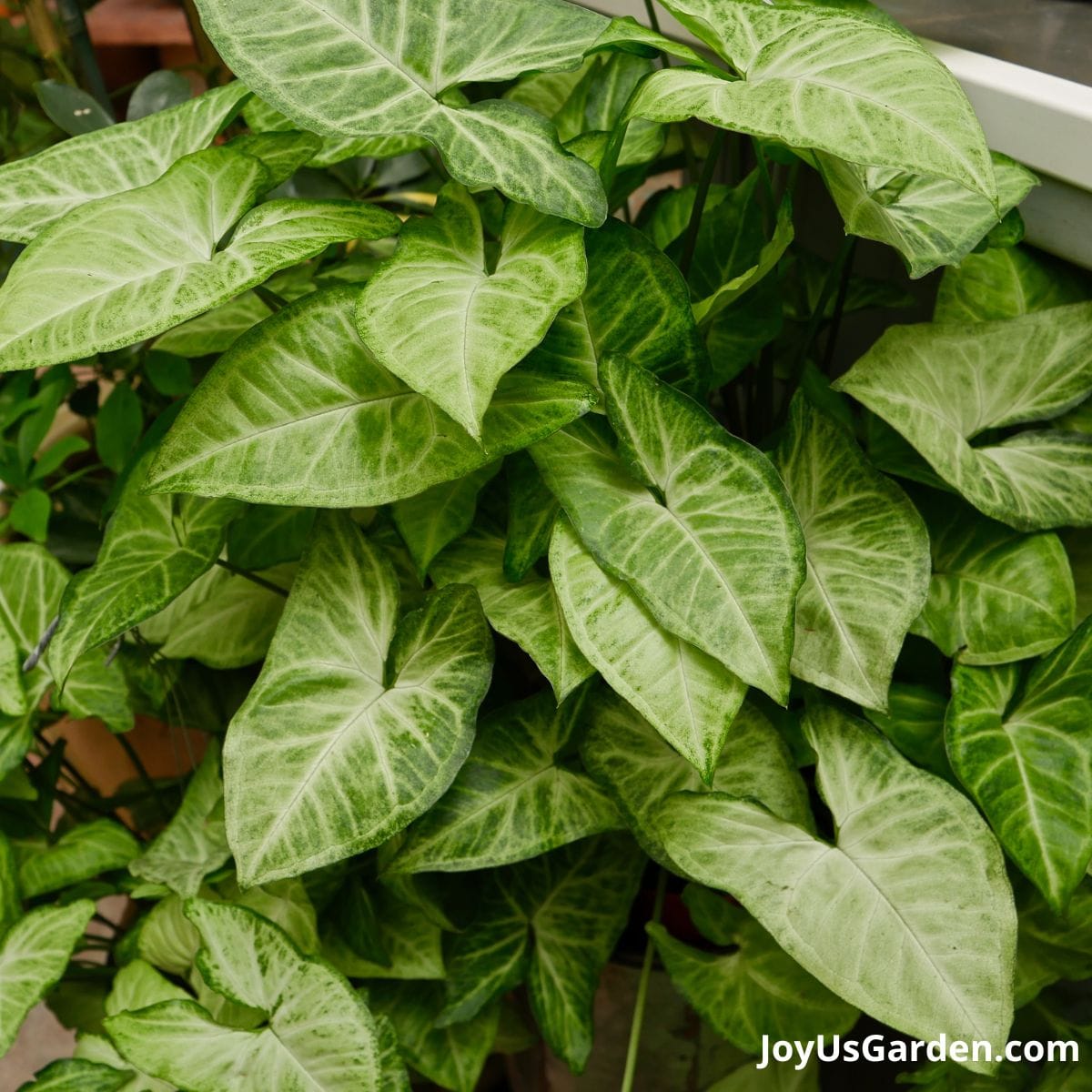 Arrowhead Plant
Use: Tabletop, Hanging, Dish Gardens
Exposure: Moderate light
Arrowhead Plant has the genus Syngonium and also goes by Arrowhead Vine and Nephthytis.
Arrowhead Plants are native to tropical rainforests. Like most tropical houseplants, Syngoniums like bright light but no direct hot sun. They come in many leaf colors and patterns and are commonly seen in hanging containers.
---
Baby Rubber Plant
Use: Tabletop, Dish Gardens
Exposure: Moderate Light
The Baby Rubber Plant, with its thick, glossy green leaves, is one lovely houseplant. In my experience, it grows fast in bright, natural light. If the light conditions are lower than it prefers, the growth rate will be slower.
Peperomia obtusifolia is no different than many other houseplants. It prefers and does best in bright natural light. There are also a few varieties of Baby Rubber Plants with variegated leaves.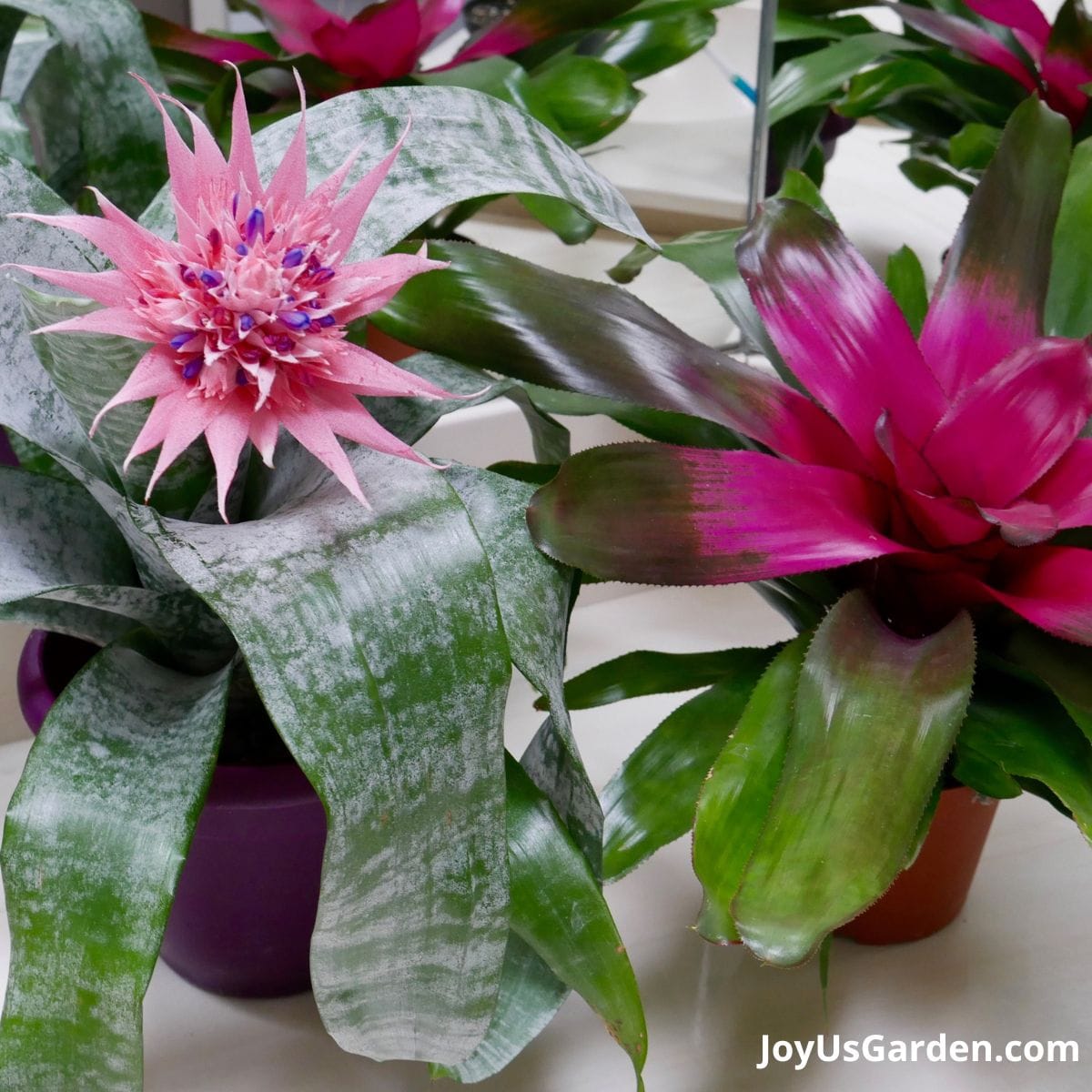 Bromeliads
Use: Tabletop, Dish Gardens
Exposure: Low to High Light
Bromeliads are a leafy friend that will also add lots of color to your home. These flowering tropical plants have become common house plants.
Bromeliads don't require much of a green thumb. They're low fuss, making them a great way to add some color to your indoor garden without adding much work. There are over 2,877 different species of bromeliads, including pineapples.
---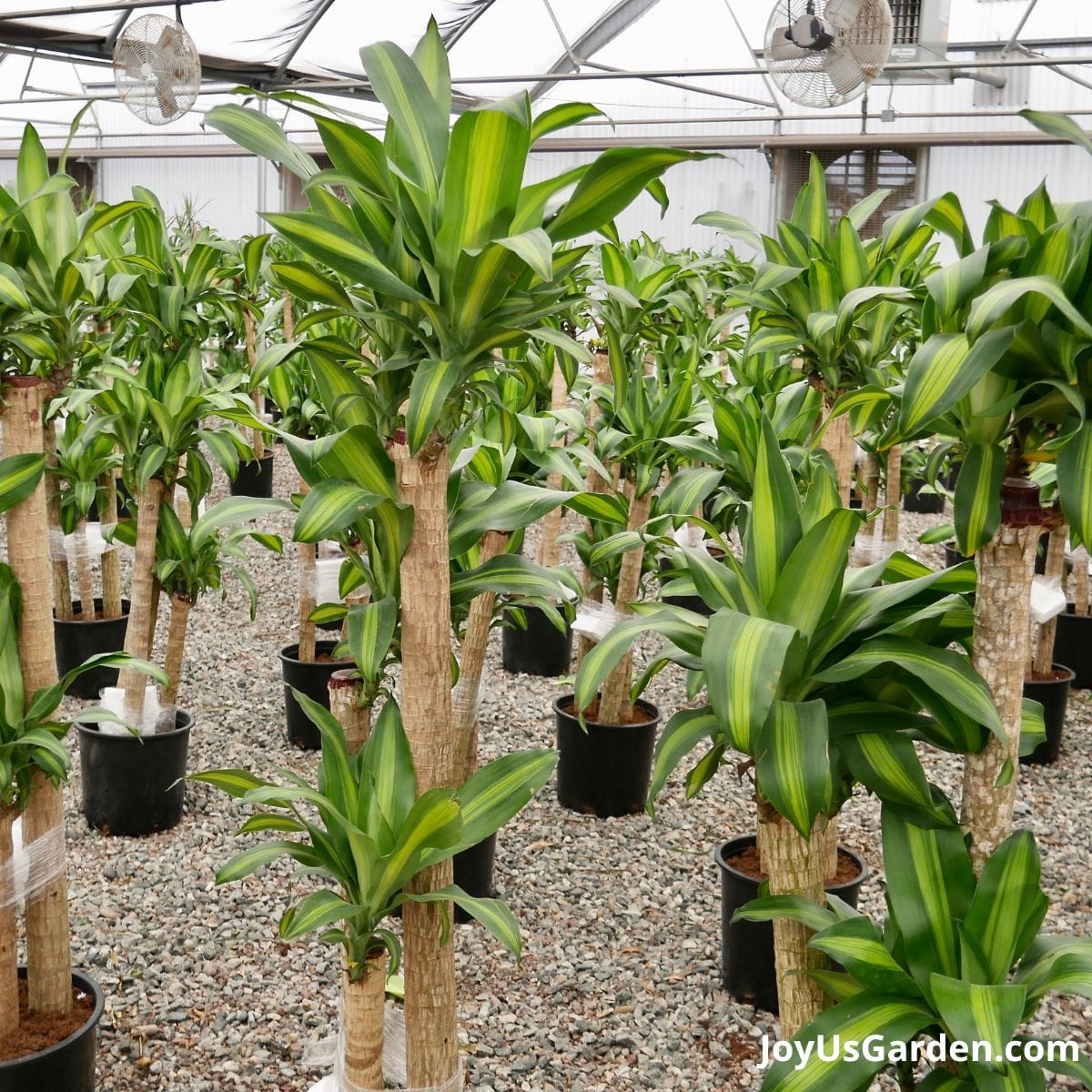 Corn Plant
Use: Floor
Exposure: Moderate
Do you have a spot in your home that's begging for a tall, narrow floor plant? Well, let me please introduce you to the easy care Corn Plant. This houseplant's a looker with all that variegated, striped foliage spilling out of the top of each thick cane (stem).
Dracaena fragrans massangeana, or Corn Plant, needs bright natural light to bring out the variegation in the foliage. If the light levels are too low, the leaves lose that vibrant variegation.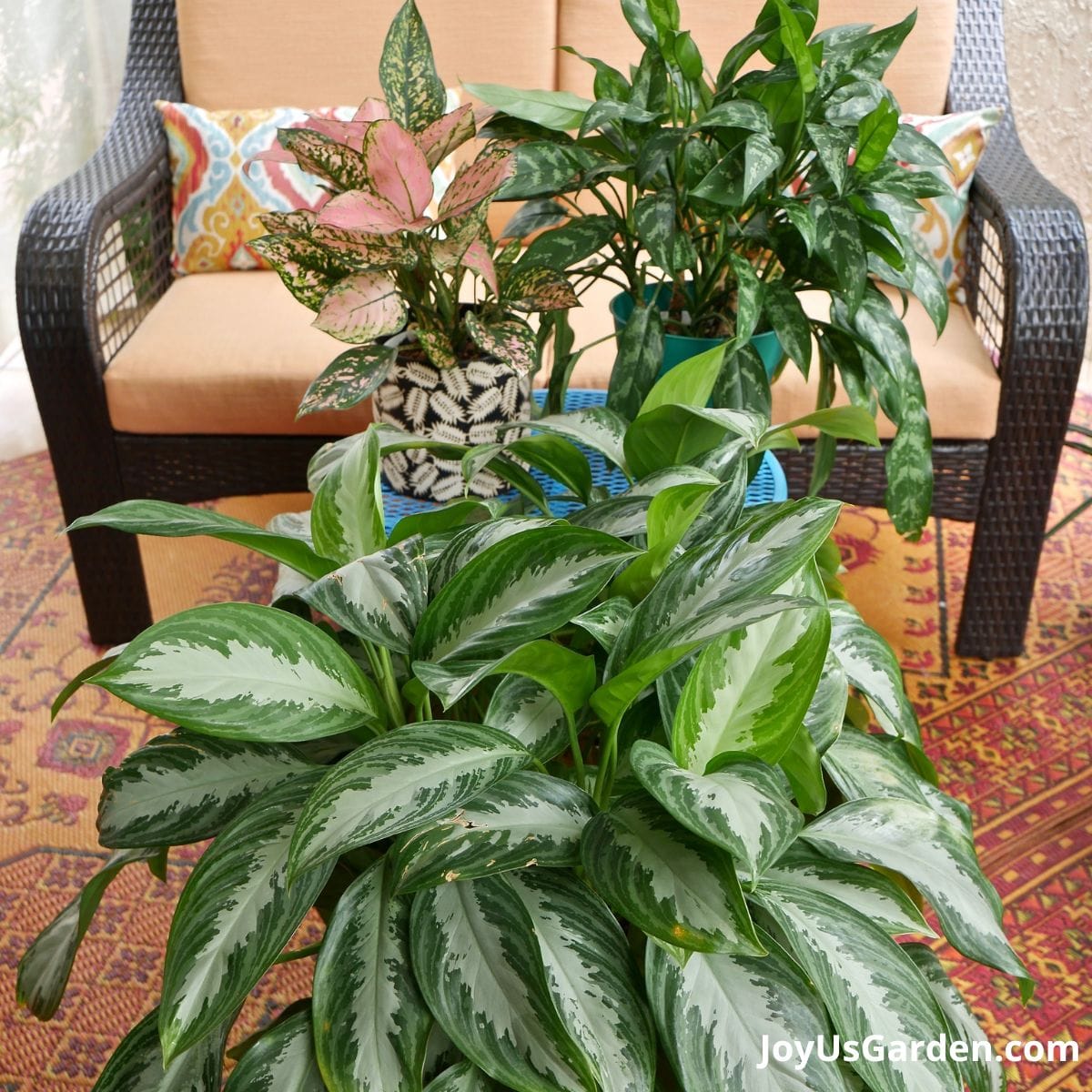 Chinese Evergreen
Use: Tabletop, Low Floor
Exposure: Low to High Light
Aglaonema is the genus, but Chinese Evergreen or Aglanonema is what it's commonly called. This tropical plant with patterned leaves is now available in a wide range of color combos, leaf patterns, and leaf shapes. This gives these plants a unique look.
The foliage also gives a full look so smaller varieties make great tabletop houseplants. The larger varieties are low, wide floor plants with a rounded form. This plant is an excellent choice if you're looking for a plant that's not too needy.
---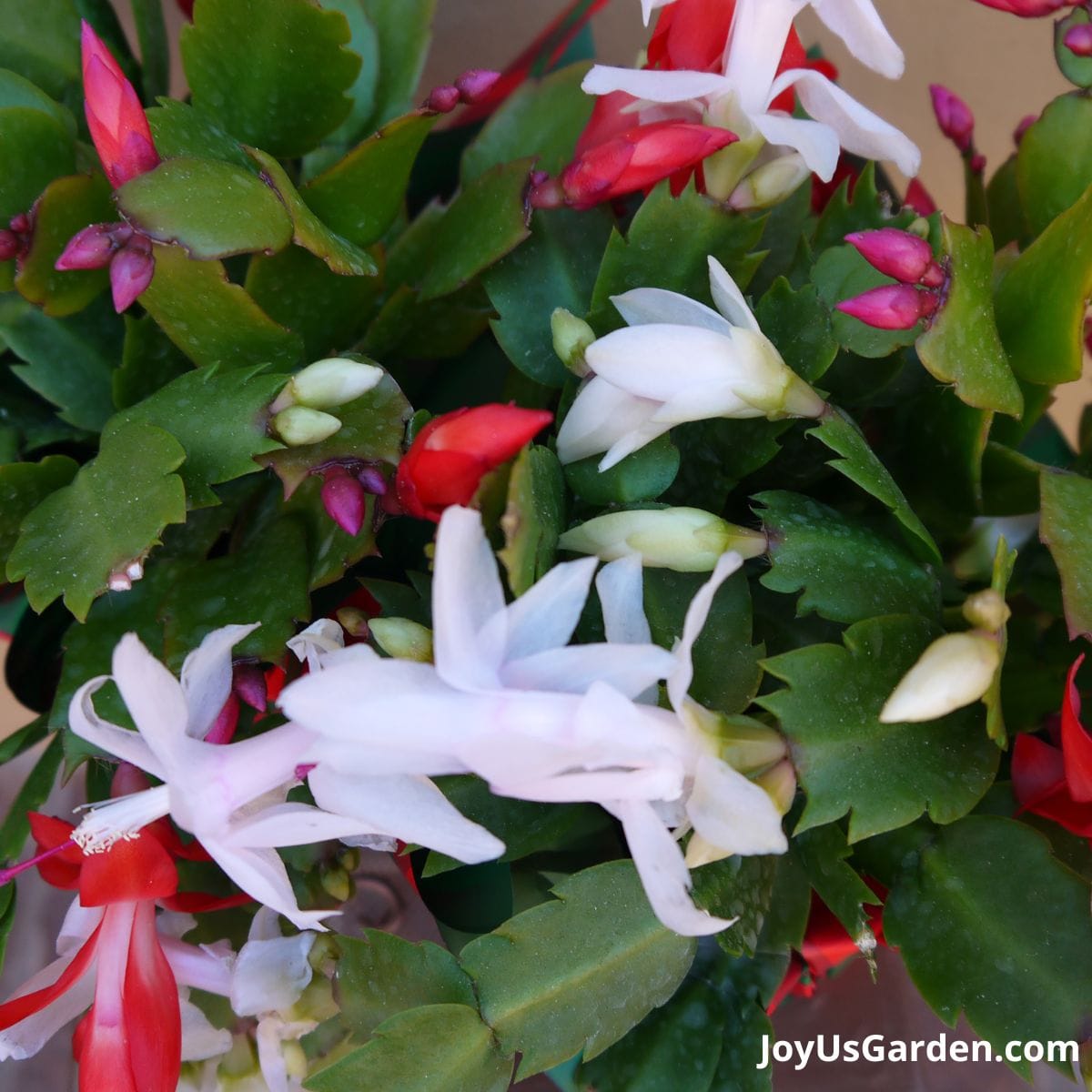 Christmas Cactus (Schlumbergera)
Use: Tabletop, Dish Gardens
Exposure: Moderate Light
Christmas Cacti bloom during the late fall into winter months which explains the reasoning behind their name. They're one of the most popular flowering houseplants you can buy for the holidays and are typically sold in full bloom.
It's a very attractive succulent, especially when blooming during the holiday season. They're found in red, white, pink, yellow, orange, salmon, ivory, and violet. You can enjoy them year-round because they're long-lasting indoor plants.
---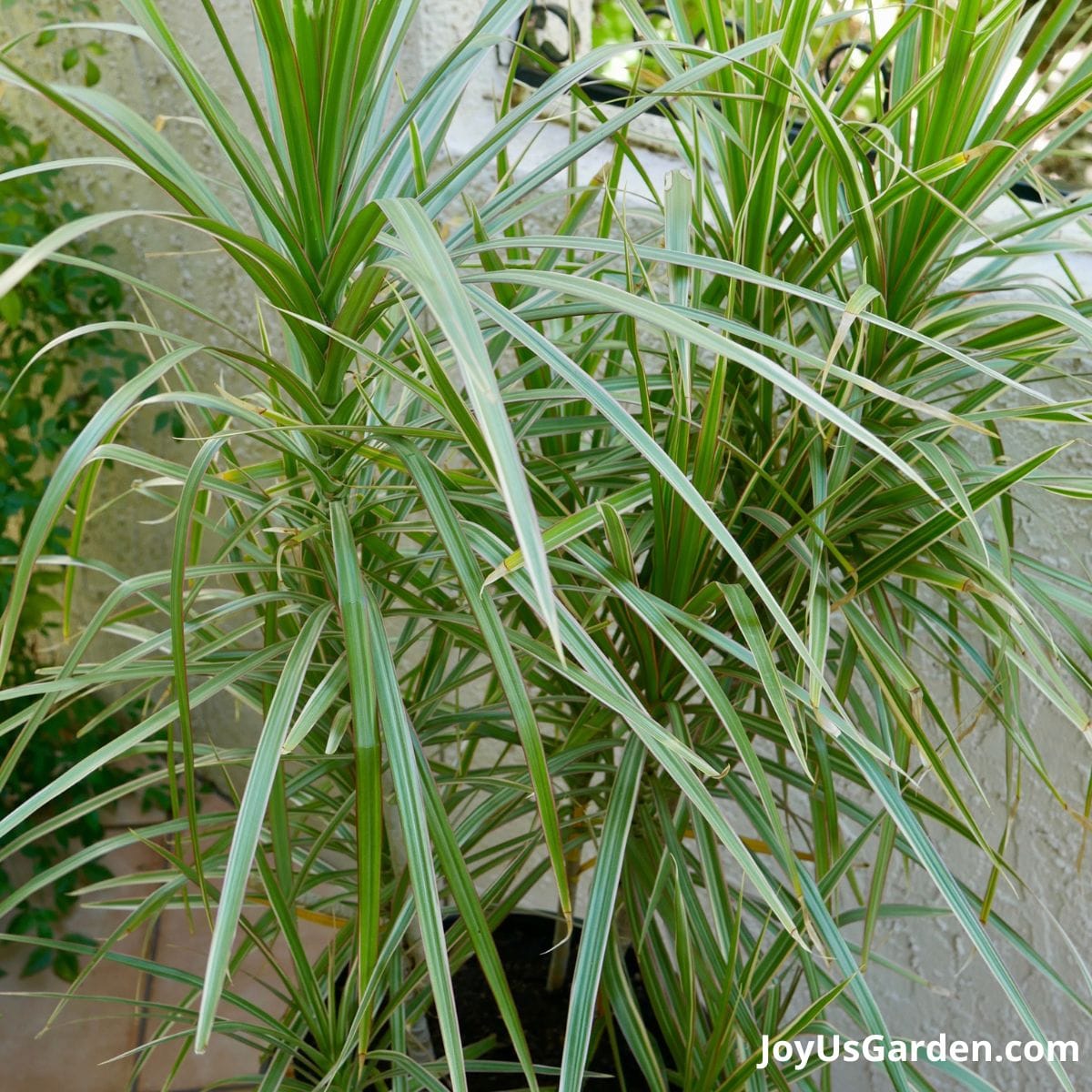 Dragon Tree
Use: Floor
Exposure: Moderate Light
Dracaena marginata or Dragon Tree is a floor plant with long, thin stems (or canes). This is a low-maintenance plant that can live for many years with very little care.
They like good light but no direct, hot sun. The slim leaves and long trunk give it a tropical look suited for modern, minimal, and Asian decors.
Dragon Trees are slow to grow but they can reach up to 15 feet in height. They're commonly sold as floor plants but they're available online in smaller pots. You can also find marginatas with variegated foliage.
---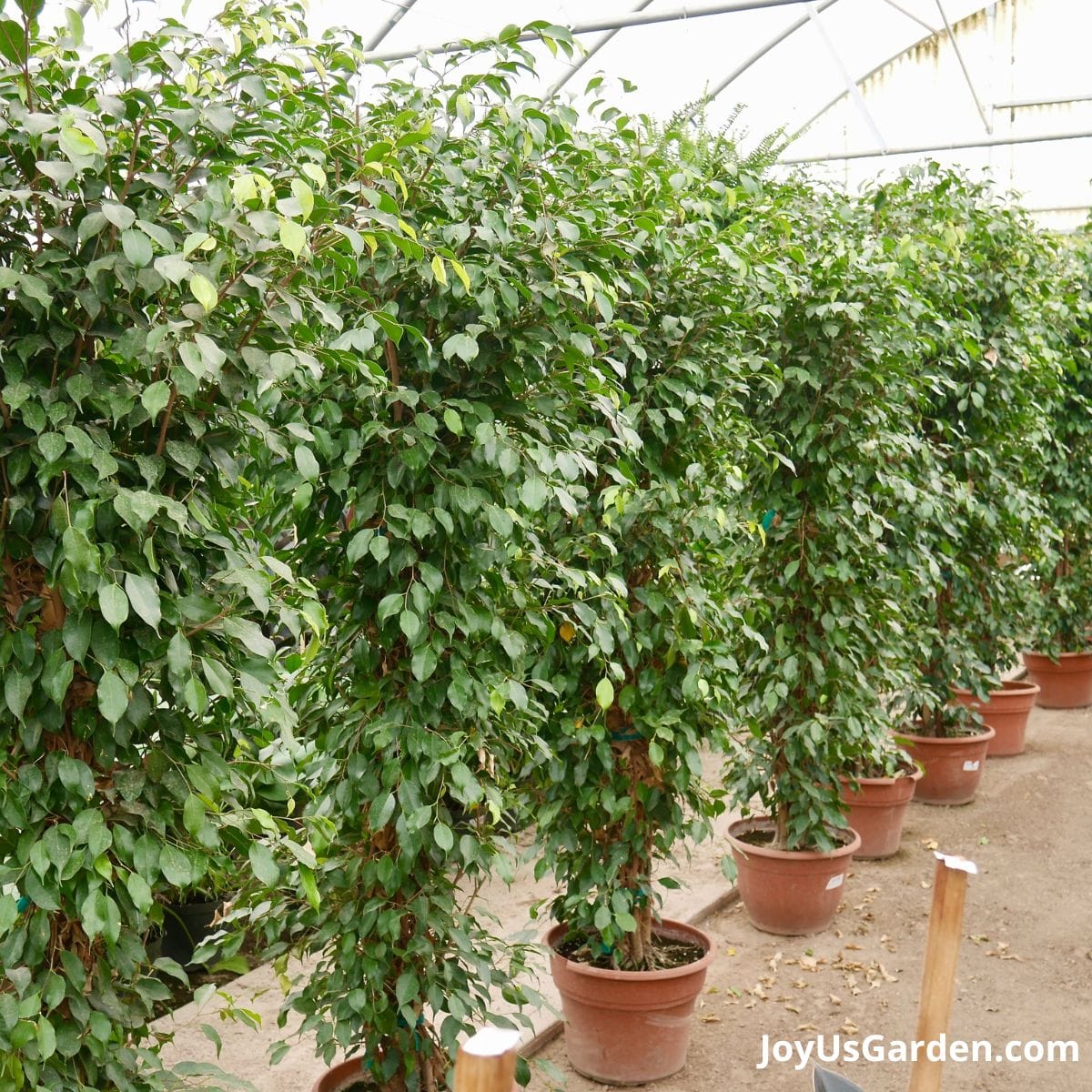 Ficus Benjamina
Use: Floor
Exposure: High Light
Although the Weeping Fig is one of the most commonly seen indoor trees, it's not the easiest houseplant to keep alive and looking good. This can be a fickle houseplant and is sensitive to any type of change.
This tree commonly grows outdoors in places like Southern California and Florida and is a sun lover. You will need to provide it with a high amount of light for it to grow in your home. The fact that this is a fast grower makes it one of the most common houseplants.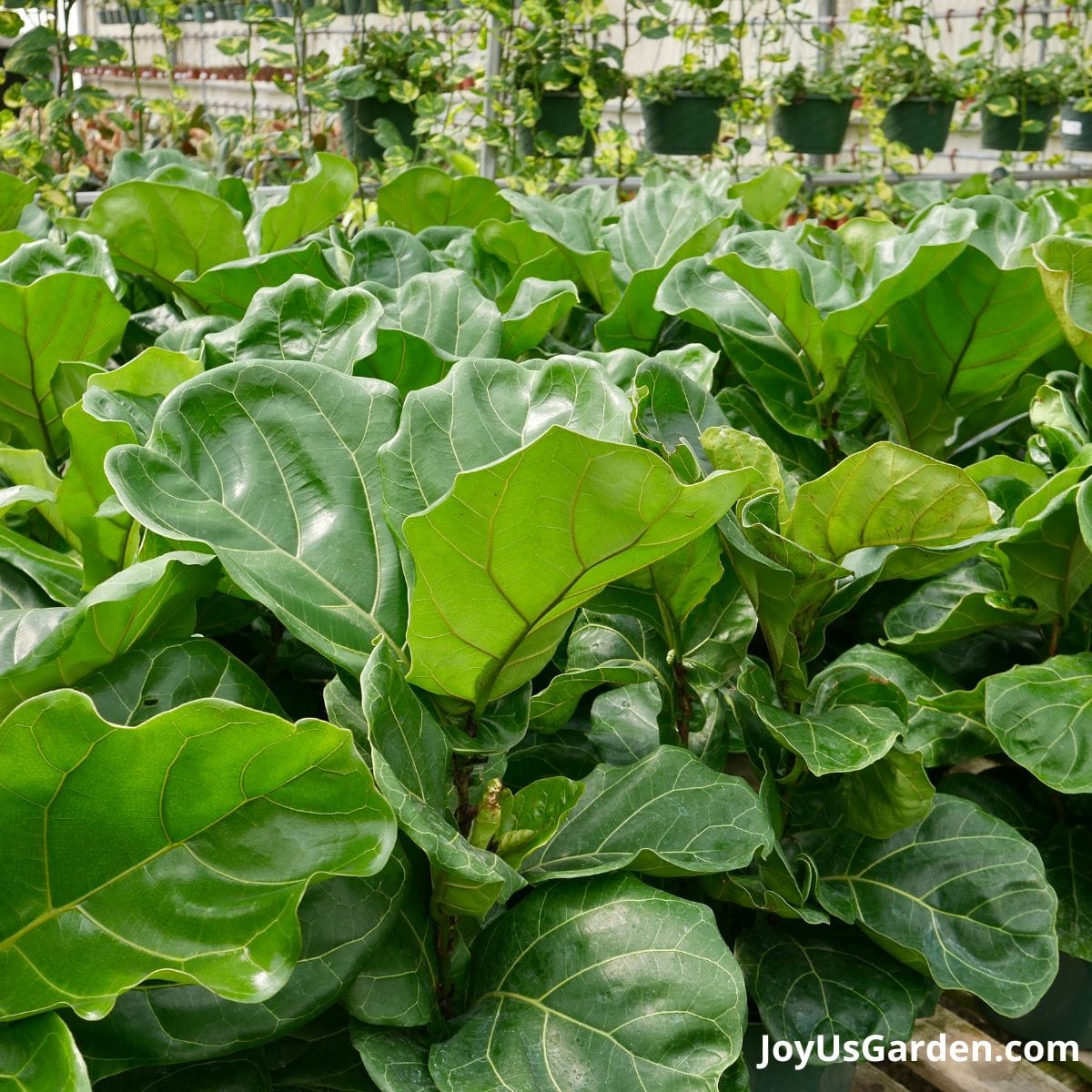 Fiddle Leaf Fig
Use: Floor
Exposure: High Light
The Fiddle Leaf Fig, or Ficus lyrata, is a personal favorite of many designers. This popular plant does not disappoint with its large leaves it's a sight to see! They can be a real focal point of your decor if placed in your living room.
This houseplant is another finicky Ficus that doesn't like to be moved and requires a lot of natural light. But it's not too tricky if you follow the right steps to care for it. Fiddleleaf Figs can grow to 10 – 15′ indoors.
'Bambino" is a lower-growing variety that maxes out around 3'.
Here are some of our houseplant guides you may find helpful: Guide To Watering Indoor Plants, Beginner's Guide To Repotting Plants, 3 Ways To Successfully Fertilize Indoor Plants, How to Clean Houseplants, Winter Houseplant Care Guide, How to Increase Humidity for Houseplants.
---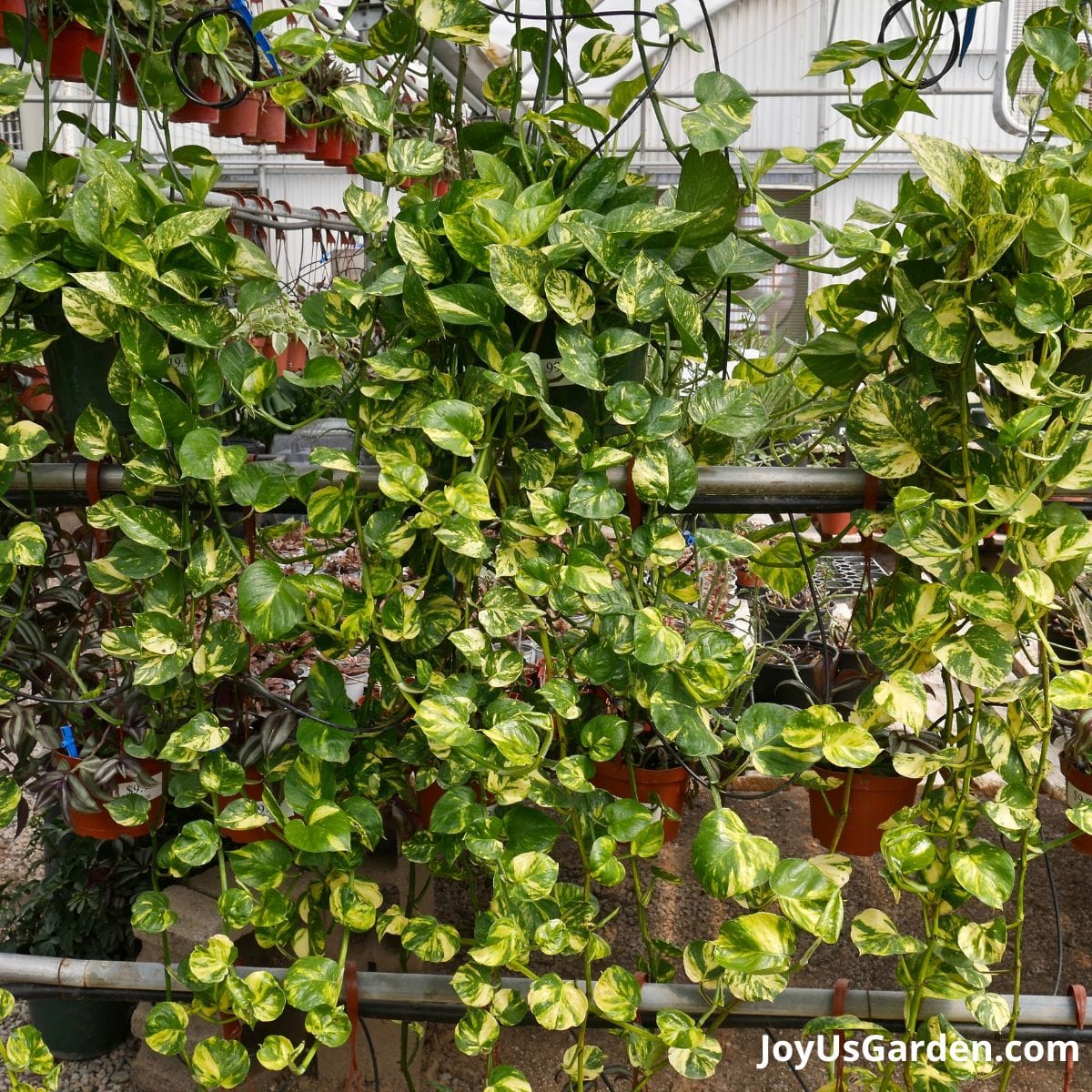 Golden Pothos
Use: Tabletop, Hanging
Exposure: Moderate
Pothos, also known as Devil's Ivy, is a great houseplant option if you want to add simple greenery to your home. We included two varieties of Pothos in this post because they're one of the most common houseplants you can find.
The Golden Pothos is often displayed as a hanging houseplant because of its long stems and gorgeous green leaves. There are a variety of leaf sizes and color combos of Pothos on the market now.
If you want a tropical vibe in your home, the easy-care Golden Pothos is a great option.
---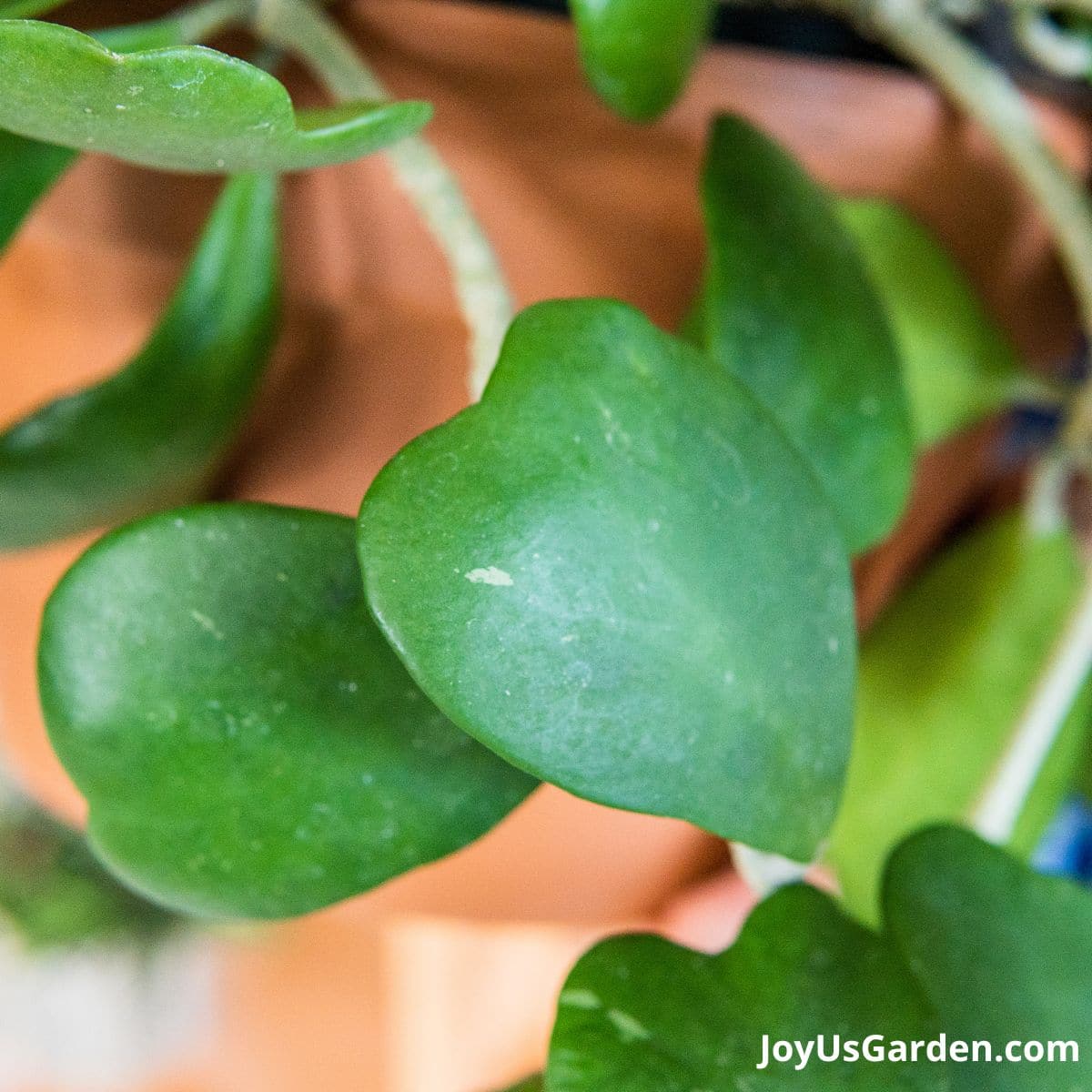 Hoya Kerrii
Use: Tabletop, Hanging
Exposure: Moderate
This Hoya is a beautiful easy-care houseplant. The heart-shaped leaves are what inspire its common name of Sweetheart Hoya Or Valentine's Hoya. You'll commonly see a single leaf in a small pot being sold around Valentine's day. They make a sweet little gift for a loved one.
There are variegated Hoya Kerriis on the market as well as many other varieties and species of Hoyas.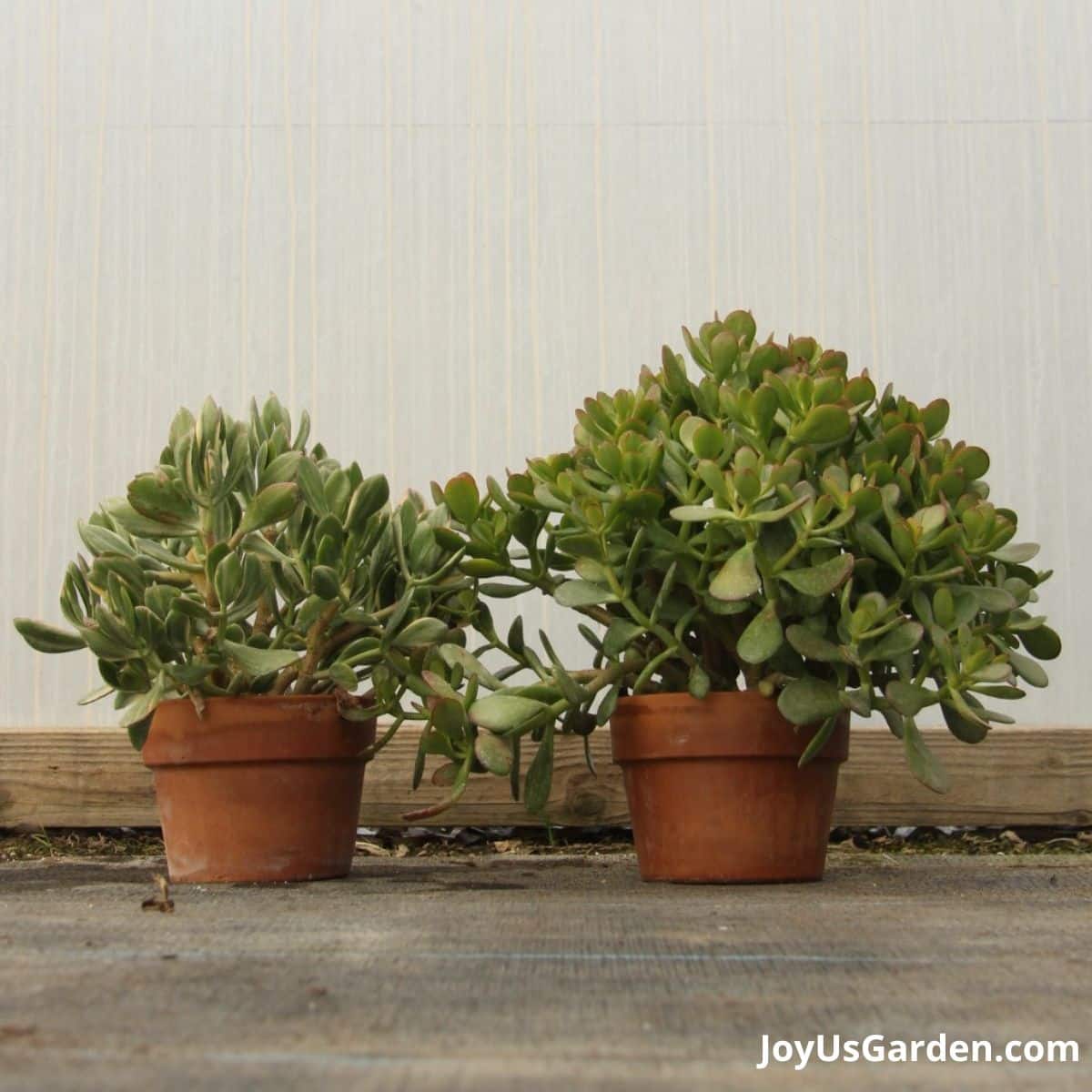 Jade Plants
Use: Tabletop, Succulent Dish Gardens
Exposure: High
Jade Plants are succulents that grow resiliently. Their botanical name is Crassula ovata. With thick stems and thick oval-shaped leaves, they look like miniature trees.
Jade Plants can live for a long time. Because they tolerate dry air just fine, they'll grow well indoors if you have enough light.
---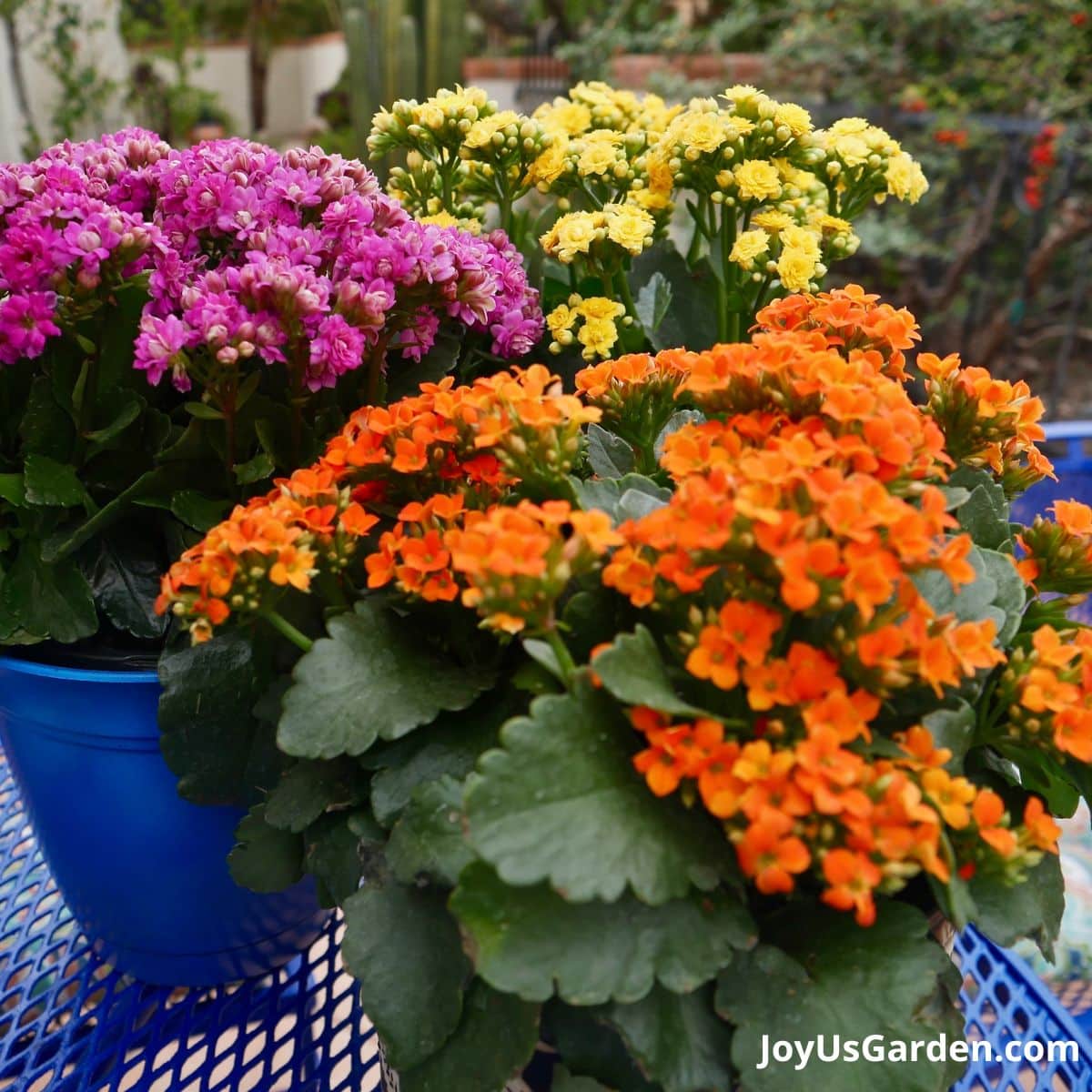 Kalanchoes
Use: Tabletop, Dish Gardens
Exposure: Moderate
This popular flowering succulent, called Kalanchoe, Florist Kalanchoe, or Flaming Katy, is very easy to find and grow. Calandivas are a hybrid of the Kalanchoe blossfeldiana. Their double flowers make them showier. They're commonly sold at big box stores and in grocery stores.
Kalanchoes grow in a wide variety of colors, all of which are vibrant hues. They're complemented by glossy, dark green foliage.
---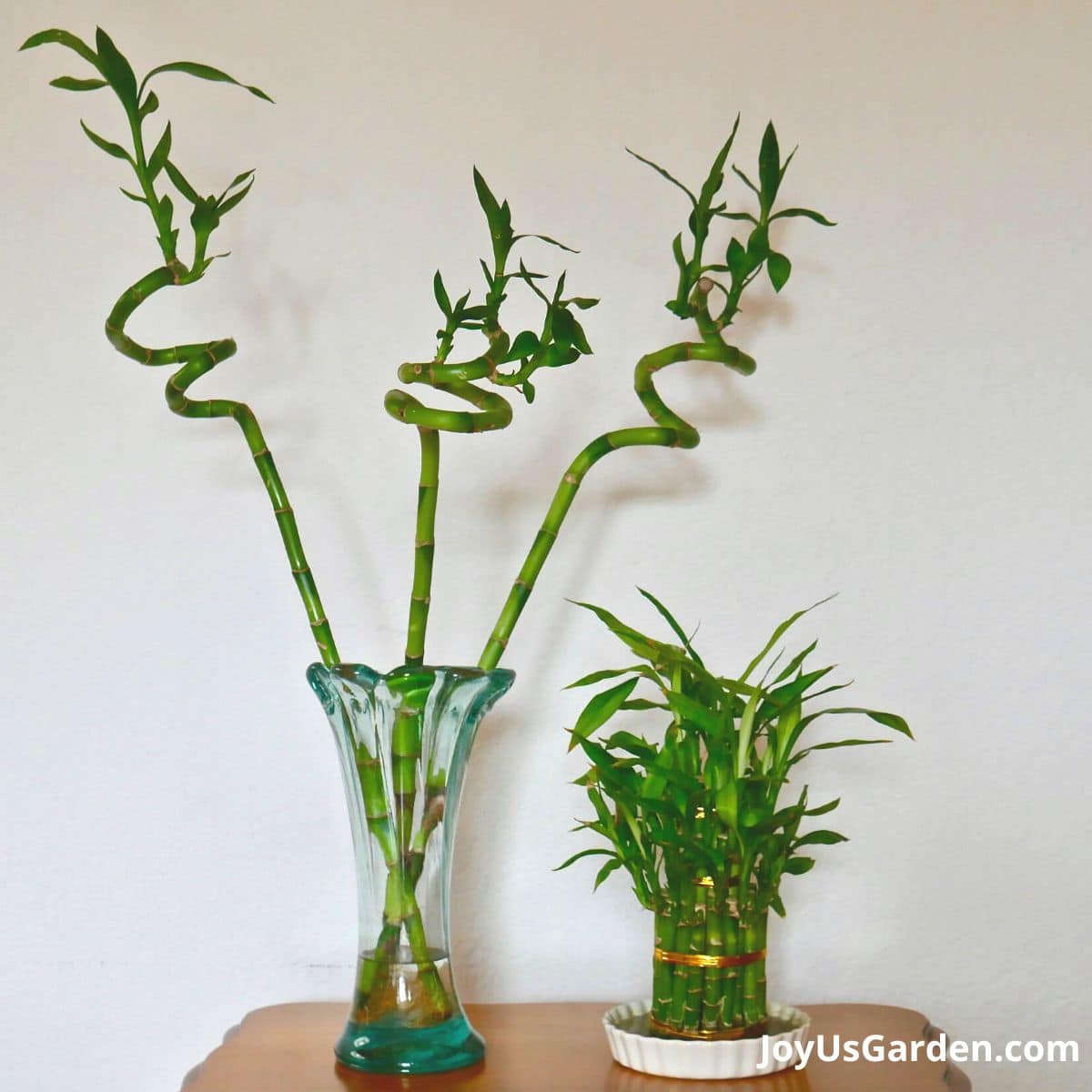 Lucky Bamboo
Use: Tabletop, Arrangements
Exposure: Low to Moderate
Lucky Bamboo actually is not bamboo at all. It's a Dracaena; D. sanderiana or D. braunii to be exact.
The canes, stalks, or stems (whatever you prefer to call them) resemble the canes of a bamboo plant. It's a novelty plant because it will grow in water for the long haul. You can them tall or short, straight or twisted – whatever suits your fancy.
Lucky Bamboo has been a part of Chinese culture for thousands of years but has really become a popular houseplant in the United States. It is commonly found across the world too.
---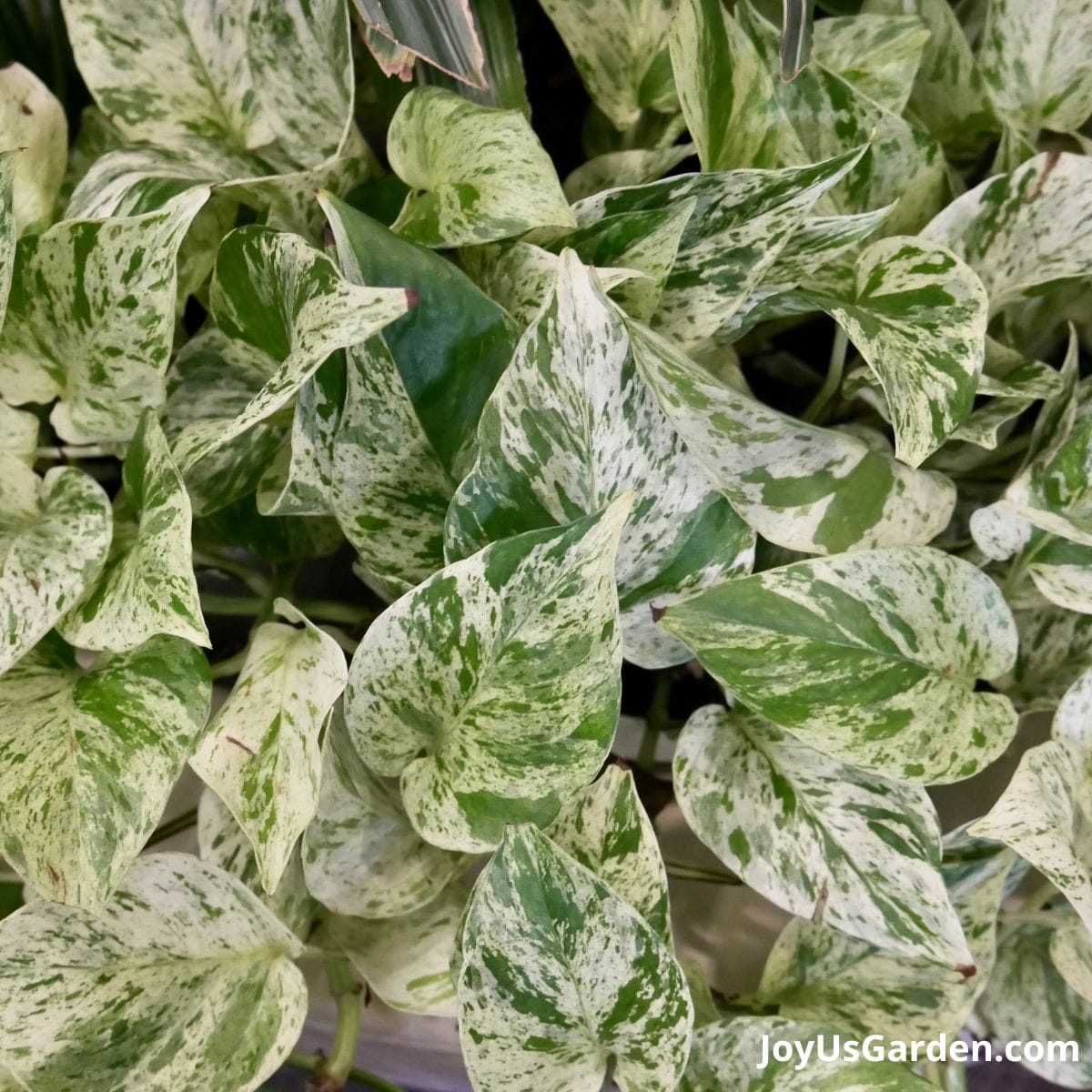 Marble Queen Pothos
Use: Tabletop, Hanging
Exposure: Moderate
If you are in search of an easy houseplant, any Pothos plant is the way to go. The Marble Queen requires more light than the Golden Pothos, because of the lighter variegation. It still makes an excellent choice for beginner gardeners.
The long trails and white/green coloration of this plant really make it appealing. If the light levels are too low, the plant will slowly lose the variegation in the foliage.
---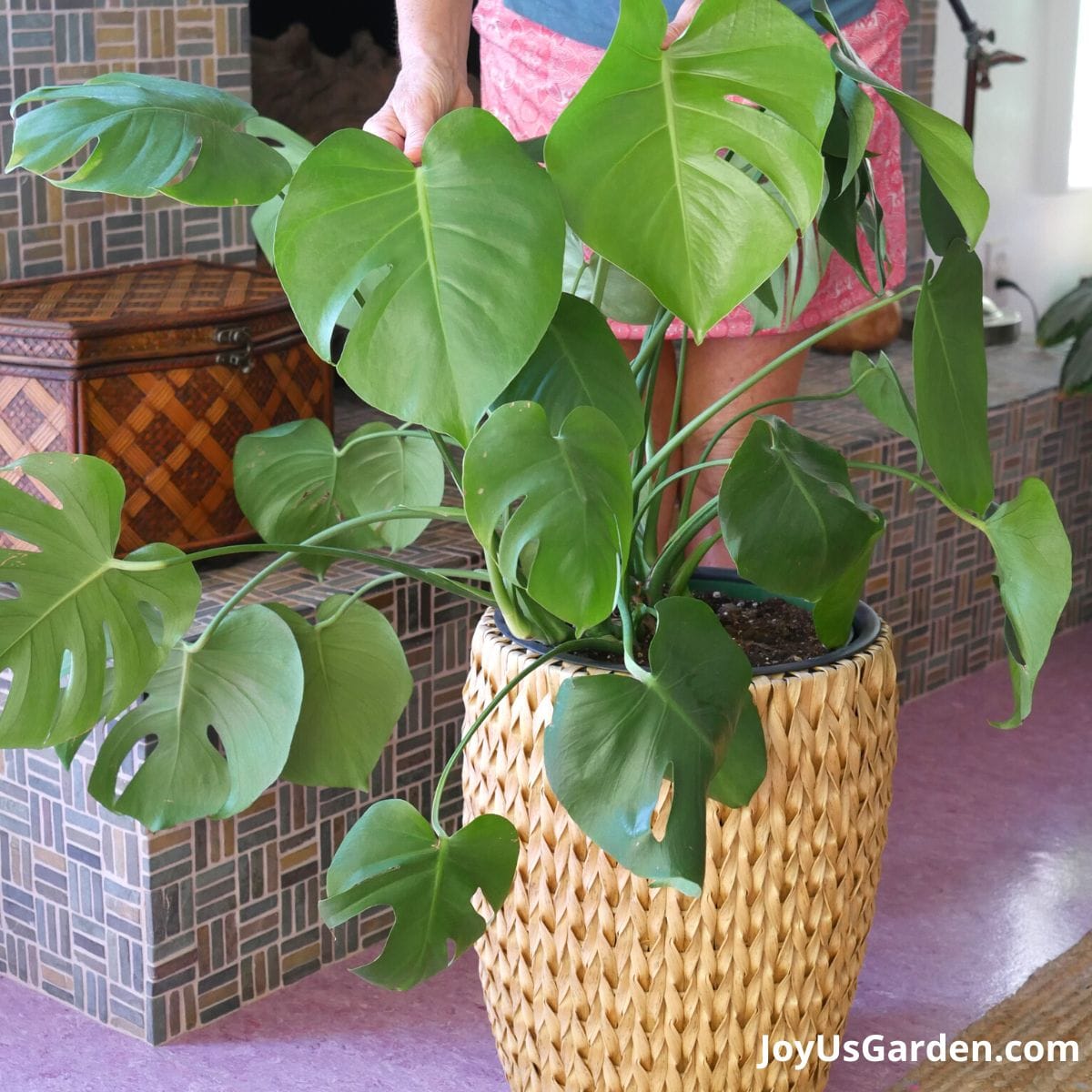 Monstera deliciosa
Use: Floor
Exposure: Moderate
Monstera deliciosa is commonly called Swiss Cheese Plant because of the holes and cutouts in its leaves. The foliage is truly fanciful. If you're going for a jungle look, add this to your list!
The Monstera deliciosa is a vine that grows in tropical regions in North and South America. As yours grows, it'll need a means of support. This one is a very popular indoor plant and easy to care for as well.
Are you looking for containers & ways to display your houseplants? We've got you covered! Classic Terra Cotta Pots, Tabletop Planters, Pots & Planters, Hanging Planters, Baskets For Large Plants, Air Plant Displays, & Multi-Tier Plant Stands
---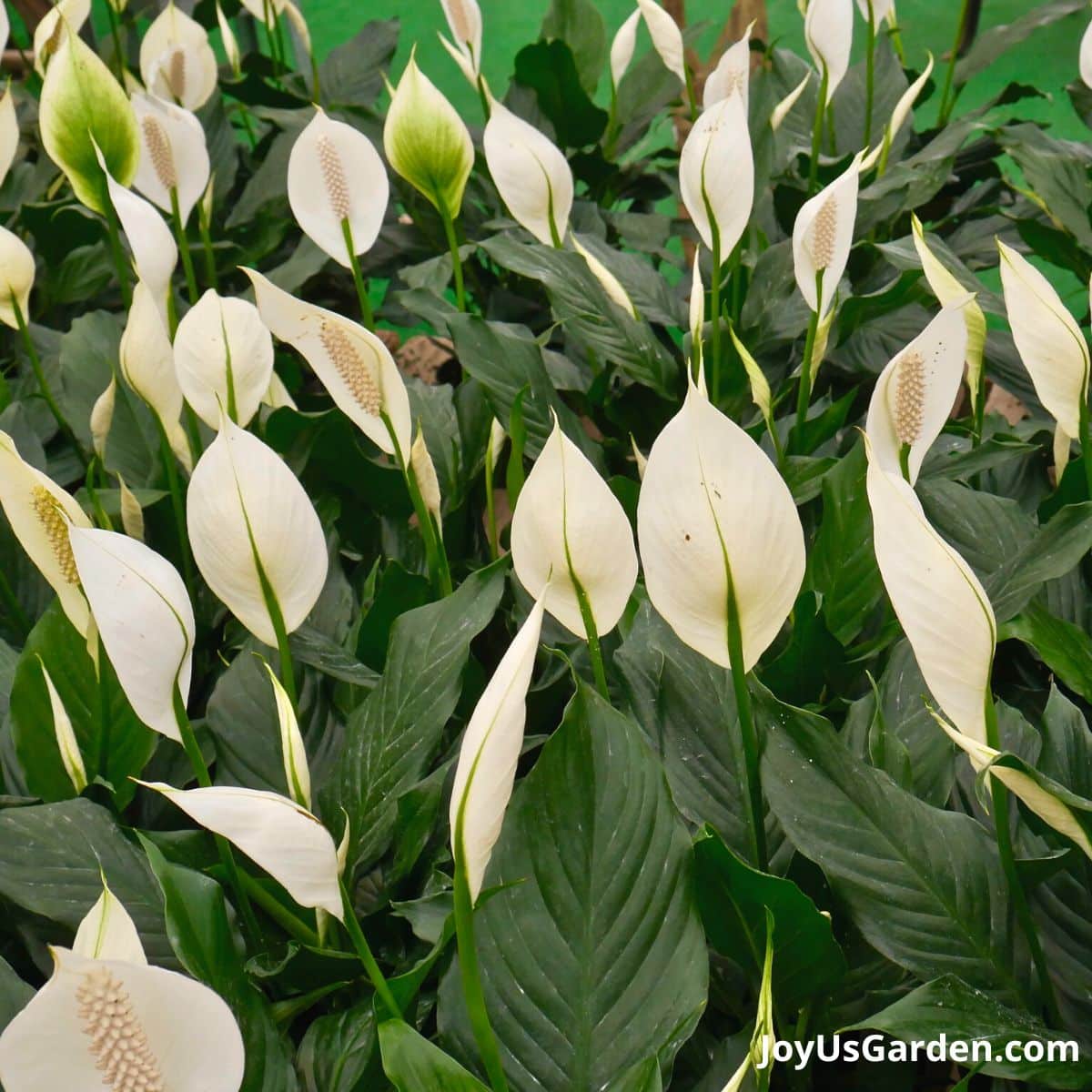 Peace Lily
Use: Tabletop, Dish Gardens, Low Floor
Exposure: Low to Moderate
As the name suggests, the Peace Lily, or Spathiphyllum, gives off a peaceful and elegant vibe.
They have dark green leaves and white flowers, which are leaf bracts that grow around the actual flower. They're usually sold in bloom and I've found that they flower sparsely and intermittently throughout the year if happy. The lower the light, the less chance they'll bloom again.
The Peace Lily is commonly sold as a tabletop plant. The larger varieties are low floor plants.
---
Phalaenopsis Orchid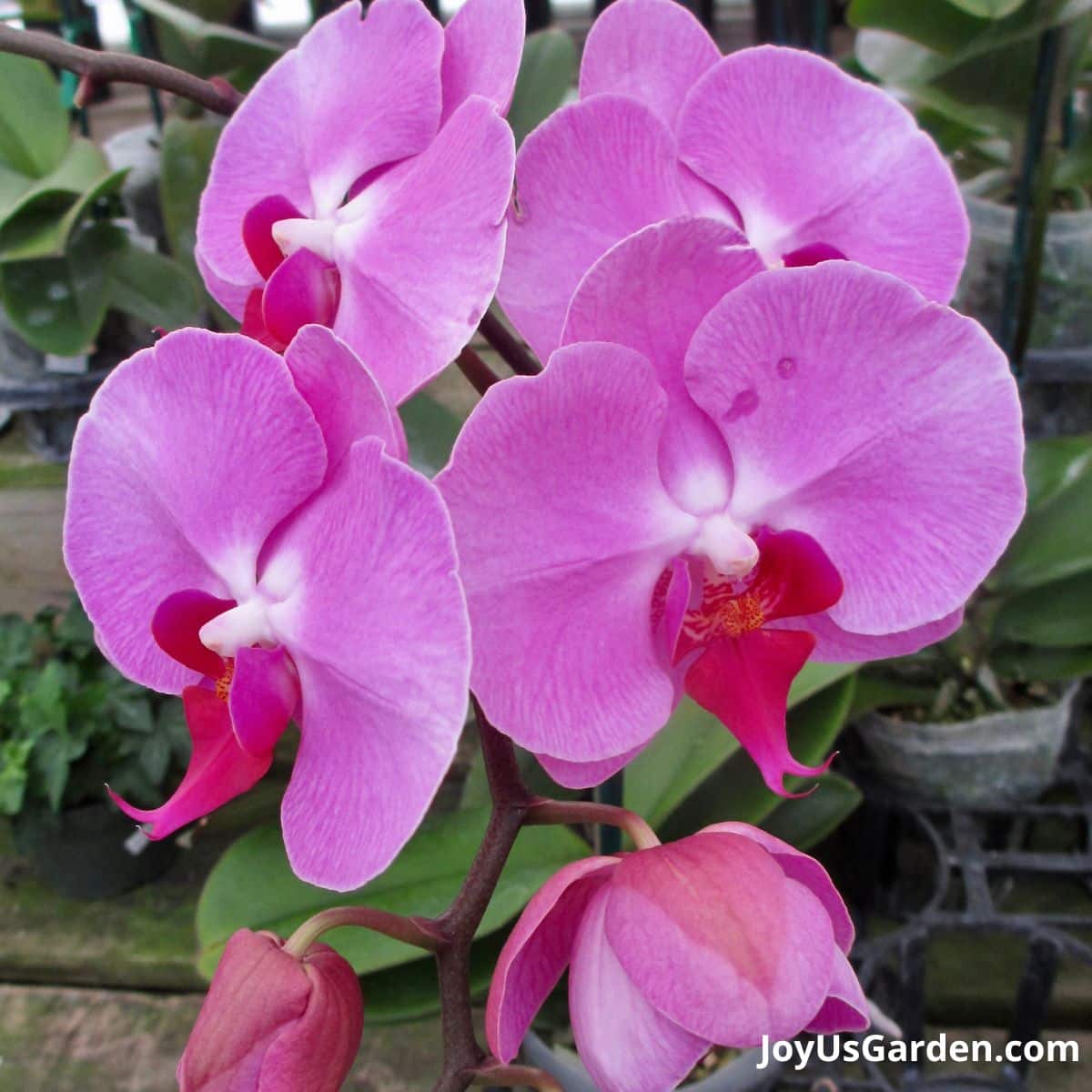 Use: Tabletop, Dish Gardens
Exposure: Moderate
The Phalaenopsis or Moth Orchid is a common orchid that's sold in big box stores and grocery stores. Just because they're common doesn't mean they're not beautiful!
They need as bright light as possible without being in the hot, direct sun. They come in a wide range of colors and the flowers are long-lasting. The plants themselves tend to be on the smaller side, but the blooms pack a punch.
---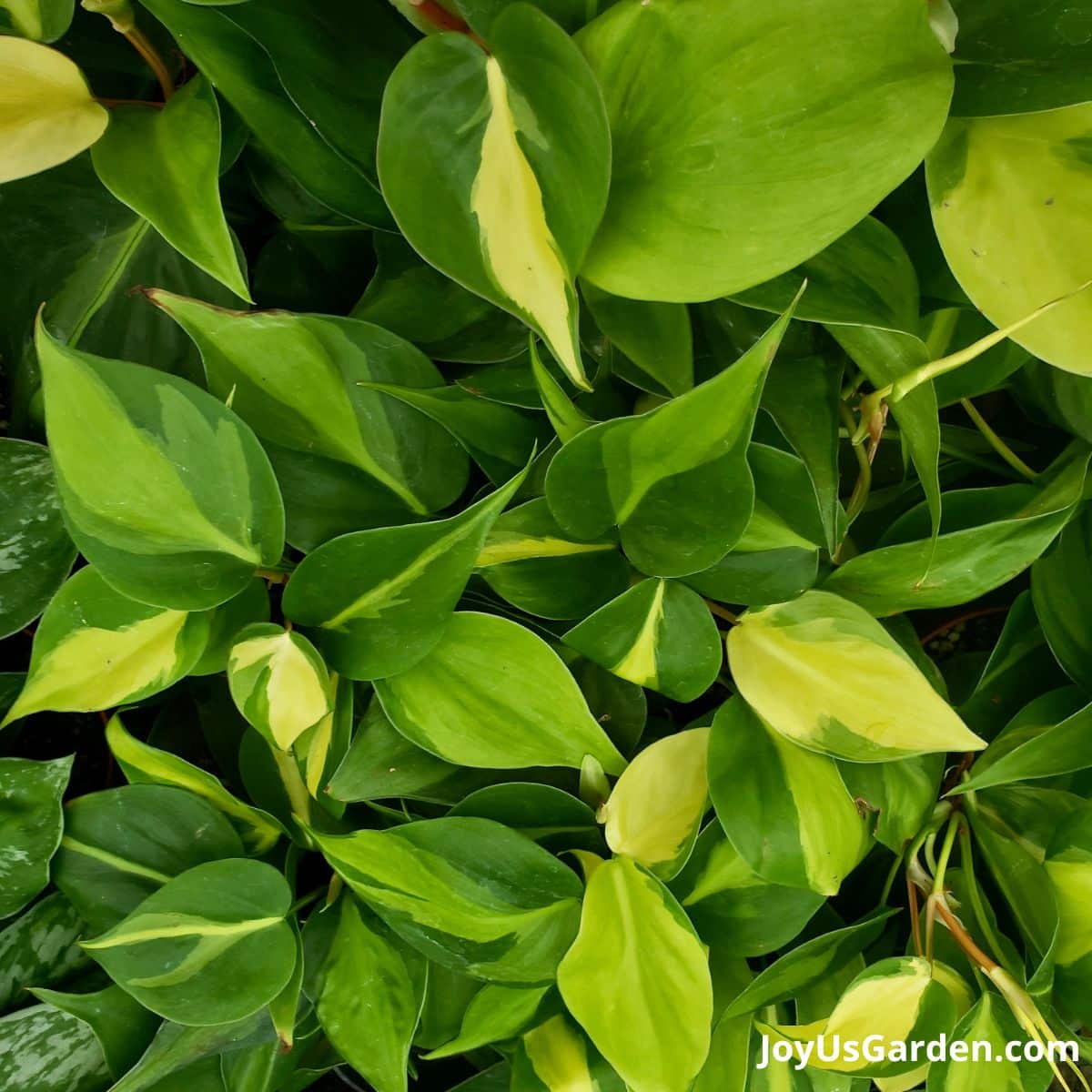 Philodendron Brasil
Use: Tabletop, Hanging
Exposure: Moderate
The Philodendron Brasil is one of the Heartleaf Philodendrons. They have beautiful yellow/green patterning in the middle of the heart-shaped leaves that are edged in a rich green.
This plant does best in bright, natural light. If the light levels are too low, the leaves will lose the variegation. Nell has one growing in her kitchen and prunes it twice a year. This plant is a fast-growing vine and very easy to propagate.
---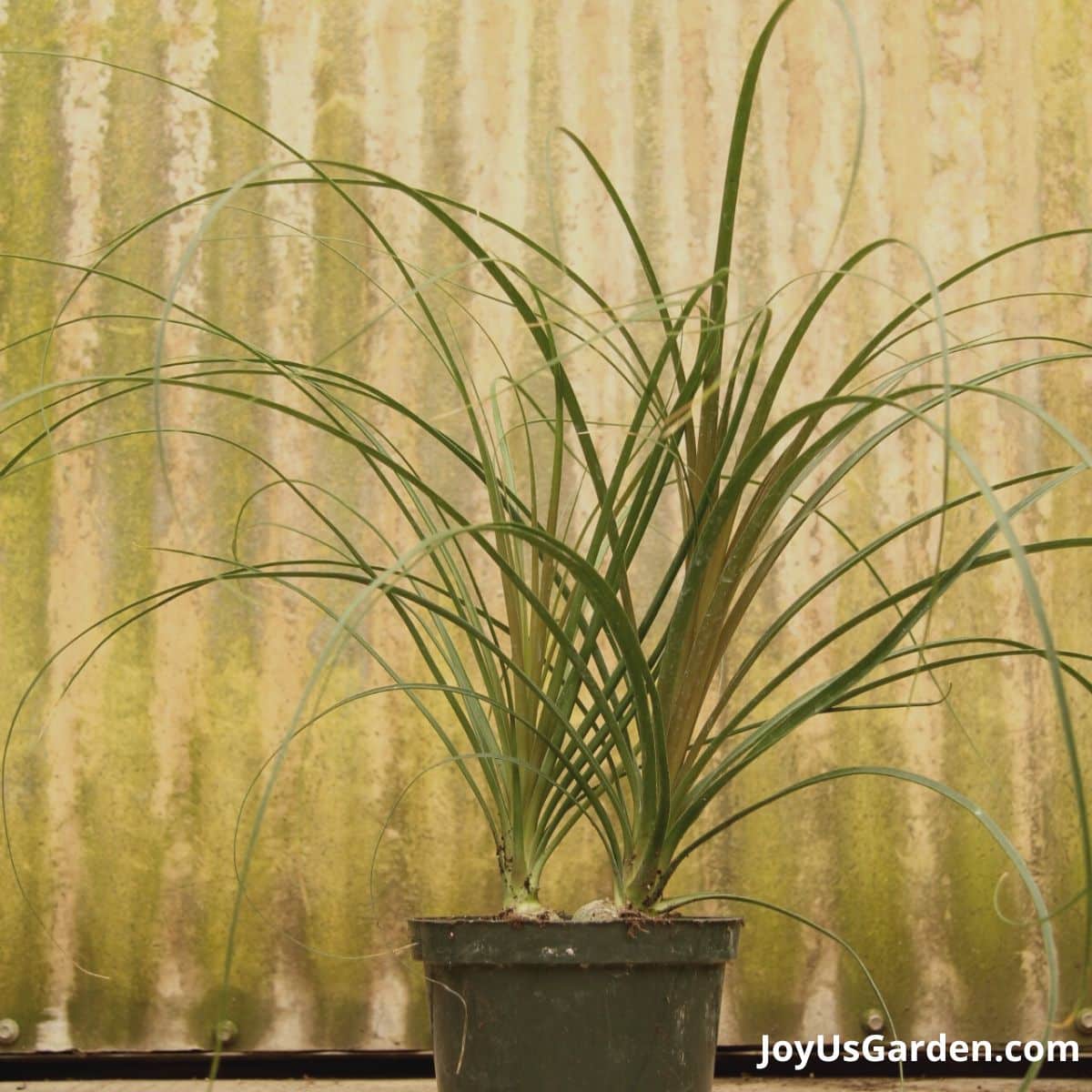 Ponytail Palm
Use: Tabletop, Low Floor
Exposure: High
Beaucarnea recurvata, typically called Elephant's Foot or Ponytail Palm, is native to Mexico. In nature, they can actually grow into a stellar tree form.
The Ponytail Palm is a fun one to have in your collection. It's perfectly happy with occasional watering and requires plenty of sunlight to do its best.
Ponytail Palms are commonly sold as tabletop plants. As they grow (which is very slowly indoors), they develop a trunk and will become floor plants.
---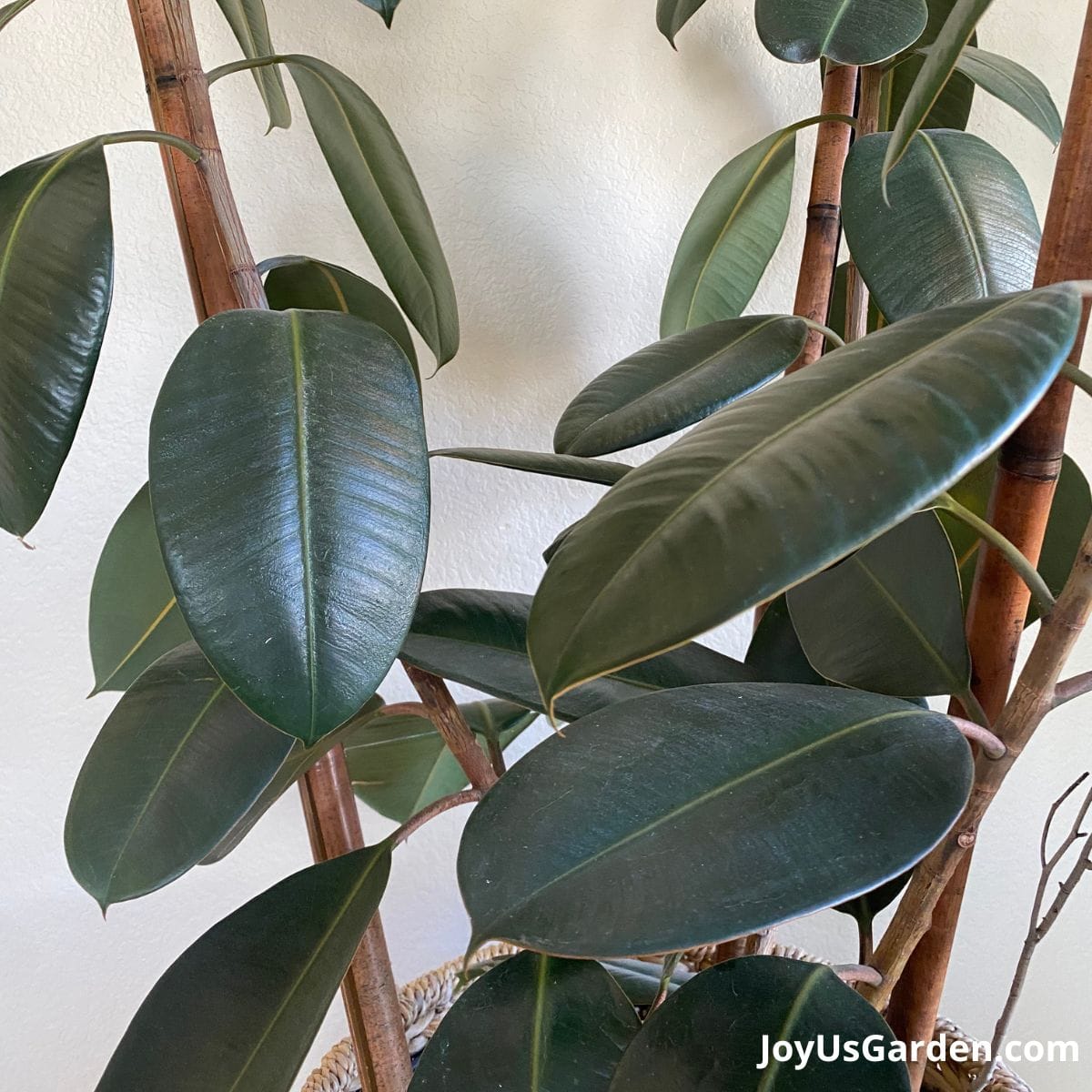 Rubber Plants
Use: Floor
Exposure: Moderate to High
Ficus elastic is the botanical name and it's commonly called Rubber Plant or Rubber Tree. They're moderate to fast growers and are very fun to keep as houseplants!
Rubber Plants are another tree-like plant that can thrive in our homes. They can grow to great heights if you want them to. Available in different leaf colors and patterns, we find them easier to grow indoors and much less fickle than the Ficus lyrata (Fiddle Leaf Fig) and Ficus benjamina (Weeping Fig).
---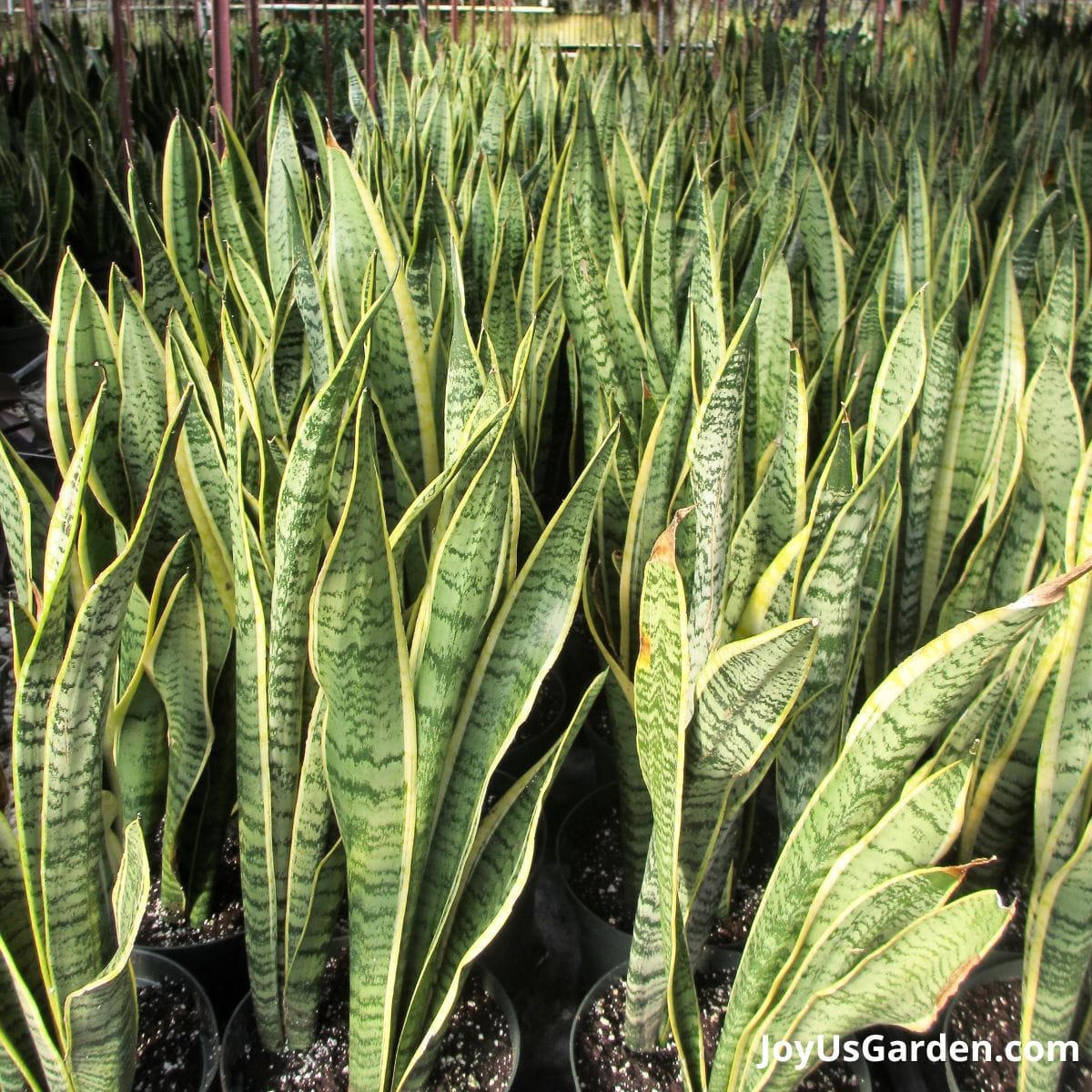 Sansevieria Laurentii
Use: Tabletop, Floor
Exposure: Low to moderate
This is one of the more durable houseplants and ideal for newbie indoor gardeners. You'll love how simple it is to grow and care for Sansevieria. These plants are quick to rot, so be light on the watering.
The Laurentii is a variety of the Trifasciata listed below. If the light levels are too low, you might lose some of that vibrant yellow edging. They do well growing slightly potbound so you won't have to repot on the regular.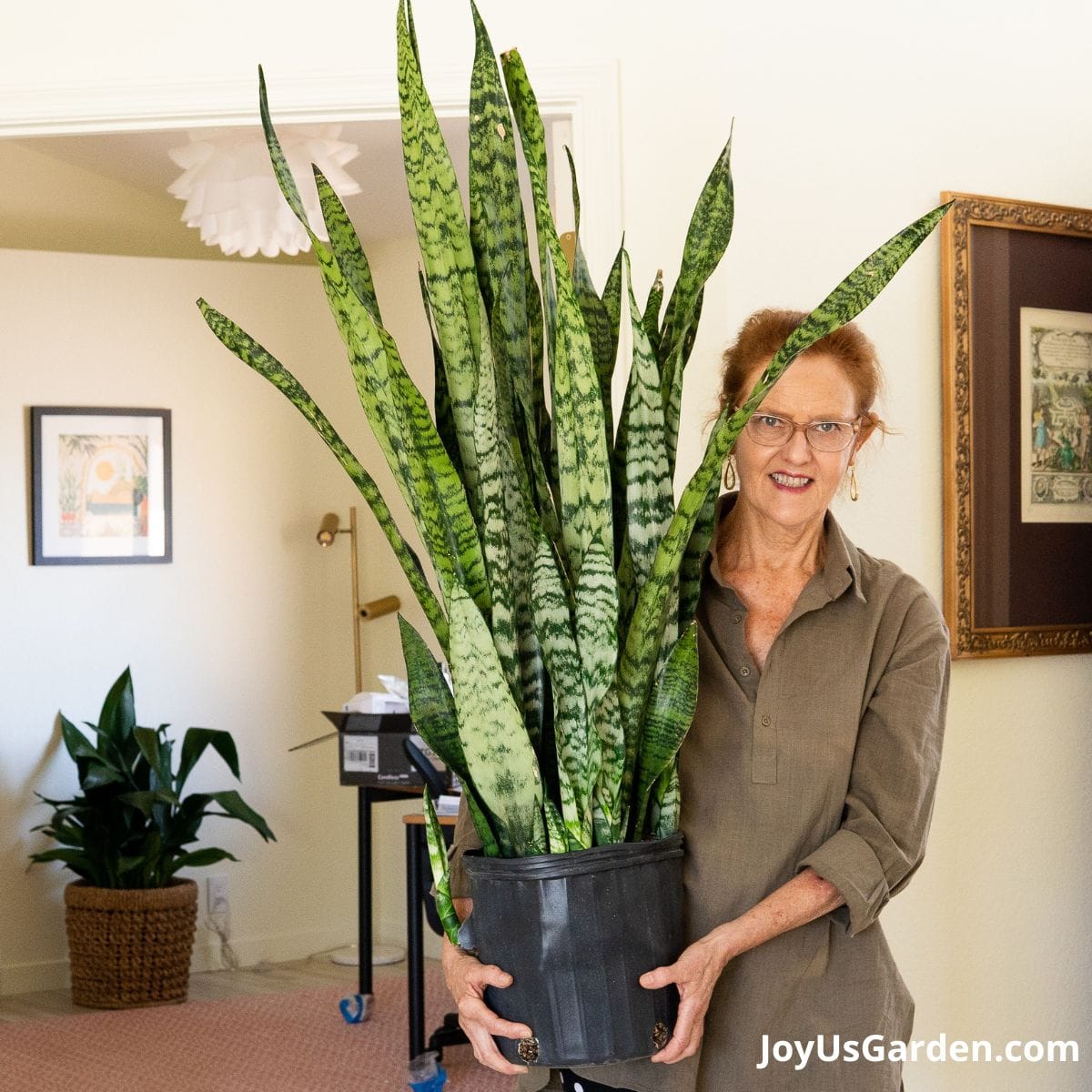 Sansevieria Trifasciata
Use: Tabletop, Floor
Exposure: Low to Moderate
Sansevierias are one of the toughest houseplants out there. These spiky beauties can tolerate almost anything. Snake Plants are as low maintenance as it gets. You really only need to "care" for them every few weeks, if that. They practically thrive on their own!
The Trifasciata has dark green leaves and can tolerate lower light levels just fine. There are quite a few attractive varieties of this species on the market.
Many Snake Plants are sold as tabletop plants and the taller ones as floor plants.
---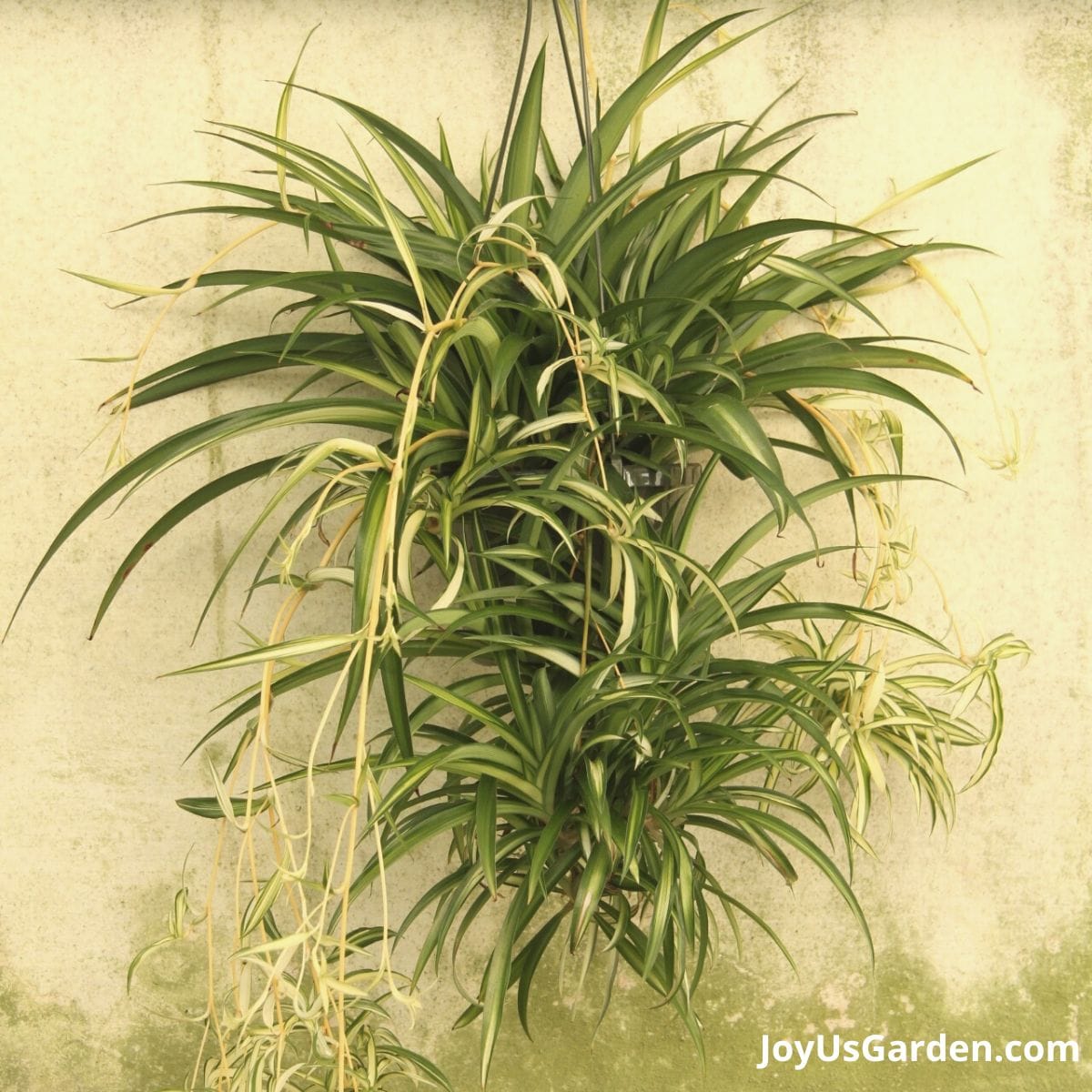 Spider Plant
Use: Tabletop, Hanging
Exposure: Moderate to High
A Spider Plant is botanically named Chlorophytum comosum. It's also known as Airplane Plant, Spider Ivy, and Ribbon Plant.
The Spider Plant takes on a life of its own! The long stems with flowers at the ends will grow any in direction they choose. This is also true for the babies that appear off those long stems. They're a snap to propagate by the way.
These are easy houseplants because they tolerate a variety of conditions. They'll tolerate lower light levels for a while, but the leaves will become smaller and somewhat droopy. Like many plants on this list, they're available in different leaf patterns and are durable, and work well for beginners.
---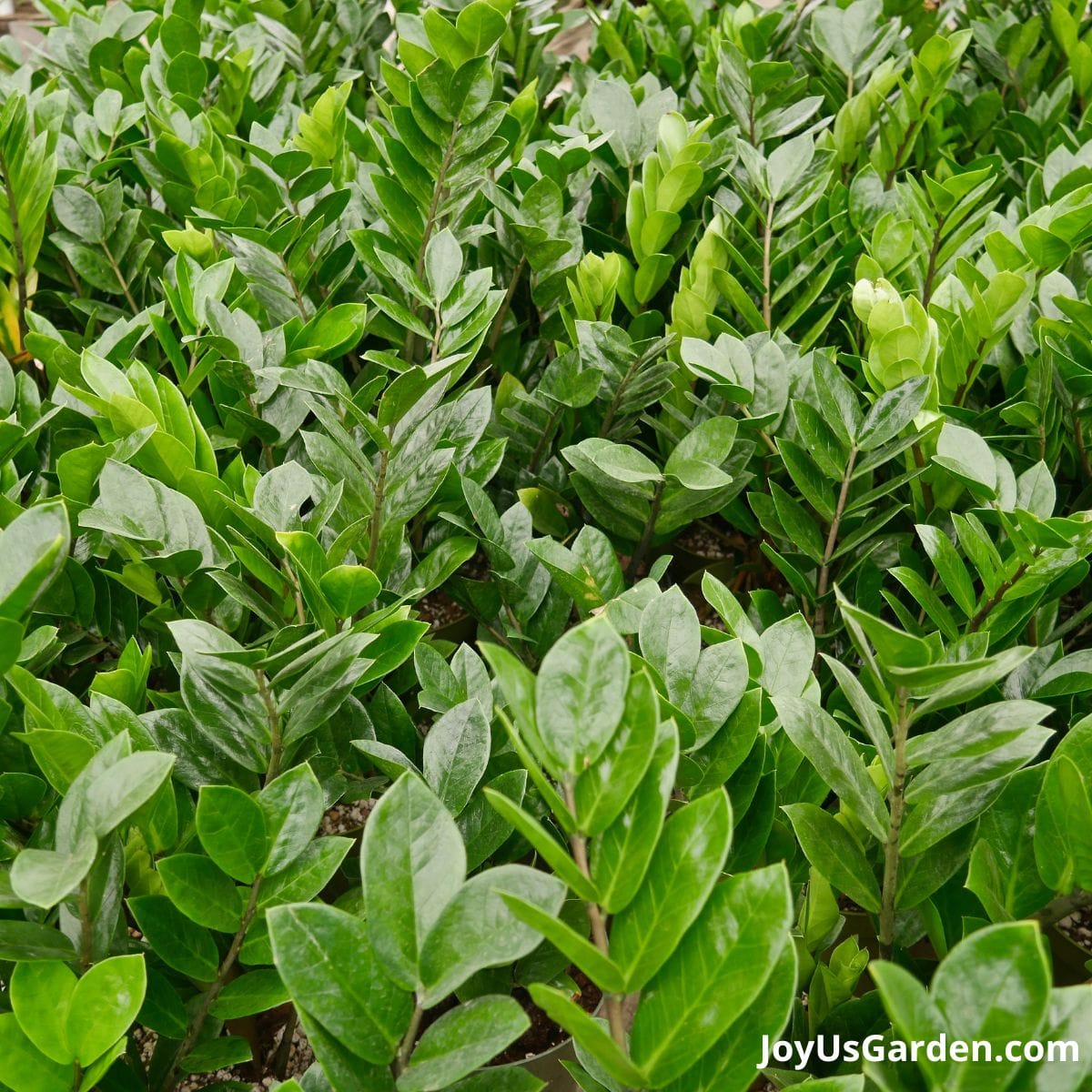 ZZ Plant
Use: Tabletop, Floor
Exposure:  Low to Moderate
The botanic name for the ZZ Plant is Zamioculcas zamiifolia. It is also known as Zanzibar Gem.
The glossy leaves on long, arching stems make them very attractive, so the ZZ Plant has become very popular. There is a beautiful variety on the market now, Raven ZZ, which has stunning black/green foliage.
These are one of the easiest to care for common houseplants. Bright moderate light, like most of these indoor plants, is their sweet spot.
They are tolerant of lower light making them versatile for many people's homes. Be careful with the watering (especially when growing one in lower light) because they're susceptible to rotting out.
---
And there you have it! These were some of our favorite picks of common houseplants.
Happy gardening!
Cassie, Nell & Miranda
This post may contain affiliate links. You can read our policies here. Your cost for the products will be no higher but Joy Us garden receives a small commission. Thank you for helping us spread the word & make the world a more beautiful place!