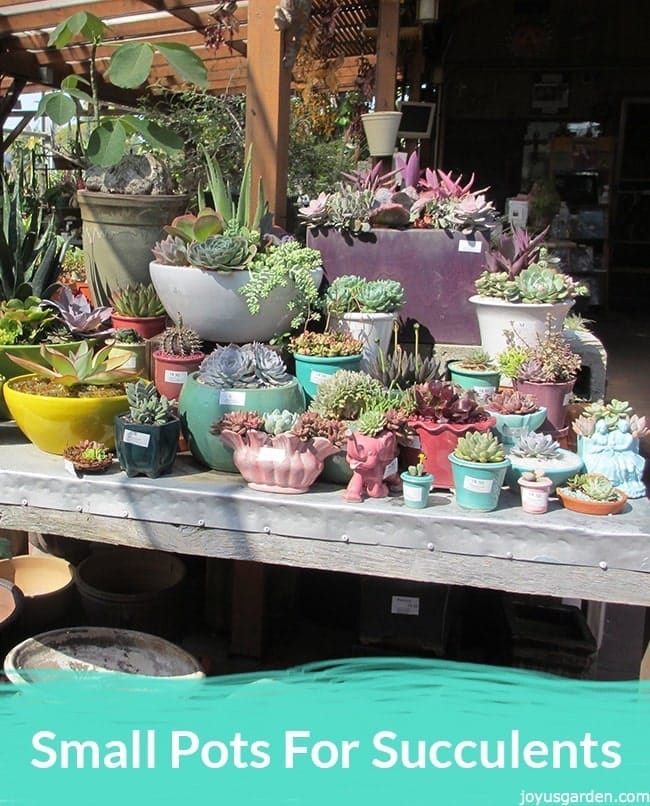 Don't you just love succulents as much as Nell and I do? Adding them to your decor helps lighten up a forgotten corner of your home and brings in a burst of life. And, if you combine those succulents with the right container, it's a win-win all the way around. I put together this round-up filled of 20 small pots for succulents to make the shopping easy for you.
Succulents don't have a large root system and can grow in these small pots for a long period of time. It's best if the pots have a drain hole because succulents don't like to have their roots kept constantly wet. If there's no drain hole, then put at least an inch or 2 layers of pebbles on the bottom of the pot and ease up on the watering amount and frequency.
When choosing the right spot for your succulents be sure to remember that these aren't low light plants. They like as much natural light as you can give them. If you already have succulents and are looking to propagate them for planting in your new pots, then be sure to check out this post on 2 very easy ways to propagate succulents.
Choosing pots is fun but can be very overwhelming. There are so many styles out there and these are my current favorites. There are still a lot to choose from but at least they're all in 1 place for your browsing pleasure.
This post may contain affiliate links. You can read our policies here. Your cost for the products will be no higher but Joy Us garden receives a small commission.
Be sure to check out our Growing Succulents Indoors series for lots of care info.
Other related guides: 11 Gifts For Succulent Lovers & 28 Gifts For Cactus Lovers
Here are our current favorite small pots for succulents:
This guide was originally posted on April 11, 2017. It was updated on May 12, 2021.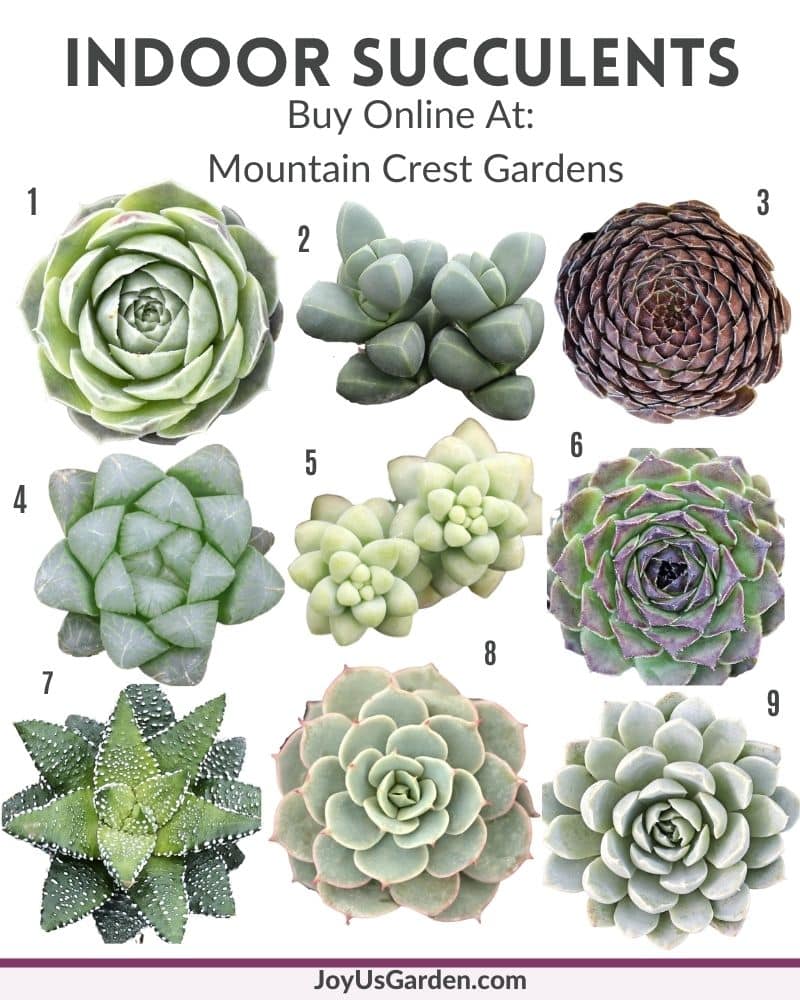 1. Sempervivum heuffelii // 2. Sedum morganianum // 3. Sempervivum saturn // 4. Haworthia cooperi var. truncata // 5. Corpuscularia lehmannii // 6. Sempervivum tectorum // 7. Haworthia attenuata // 8. Echeveria Fleur Blanc // 9. Echeveria albicans
I hope you enjoyed this roundup of small pots for succulents and that you found a few favorites to brighten up your home. Your succulents will love you!
Happy gardening,
Lucy (Updated by Brielle)
YOU MAY ALSO ENJOY:
How Much Sun Do Succulents Need?
How Often Should You Water Succulents? 
Succulent and Cactus Soil Mix for Pots
How to Transplant Succulents into Pots