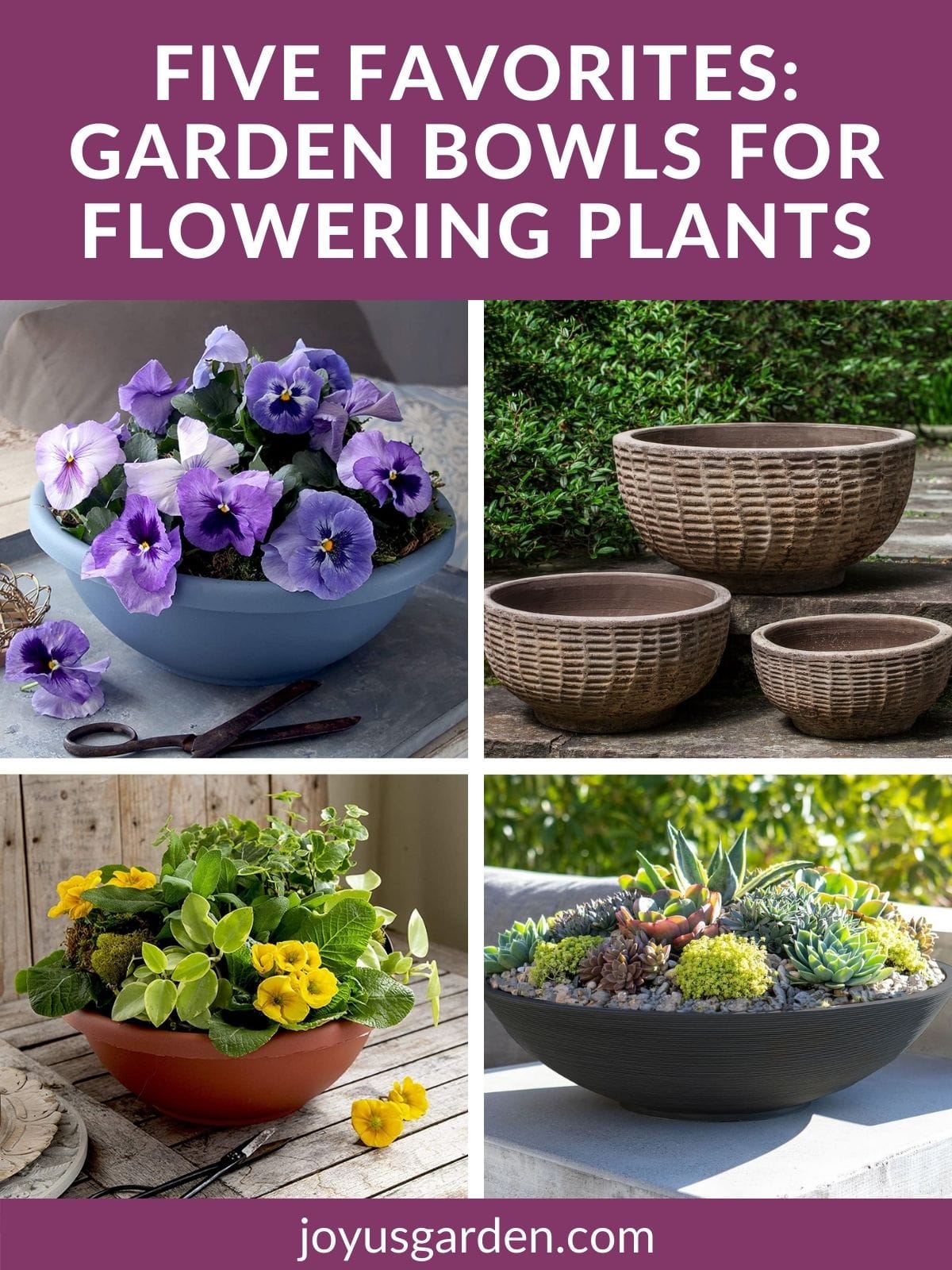 For our May monthly favorites, we wanted to focus on blooming plants outdoors. And there's no better way to show off an array of flowers and foliages than in low garden bowls.
As the weather gets warmer, you'll want to spend more time enjoying the outdoors. One way to do this is to get some low planter bowls for flowering plants. Whether you have a huge backyard garden, a cozy patio, or a small balcony, planting some beautiful flowers and maybe some choice foliages mixed in will brighten up your space.
Flower bowls are a great way to display multiple types of flowers together in your garden. They bring so much color and life into any outdoor space. We love shallow, simple bowl pots with little or no pattern to plant flowers in because they really let the blooms shine and take center stage.
These pots are all over 16″ in diameter. If the garden bowls are too small, the plants will overcrowd each other, the roots will do the same, and the pot will need watering too often.
Want some blooming plant ideas to brighten up your spring/summer garden? Then please check out these 14 Colorful Summer Annuals For Full Sun.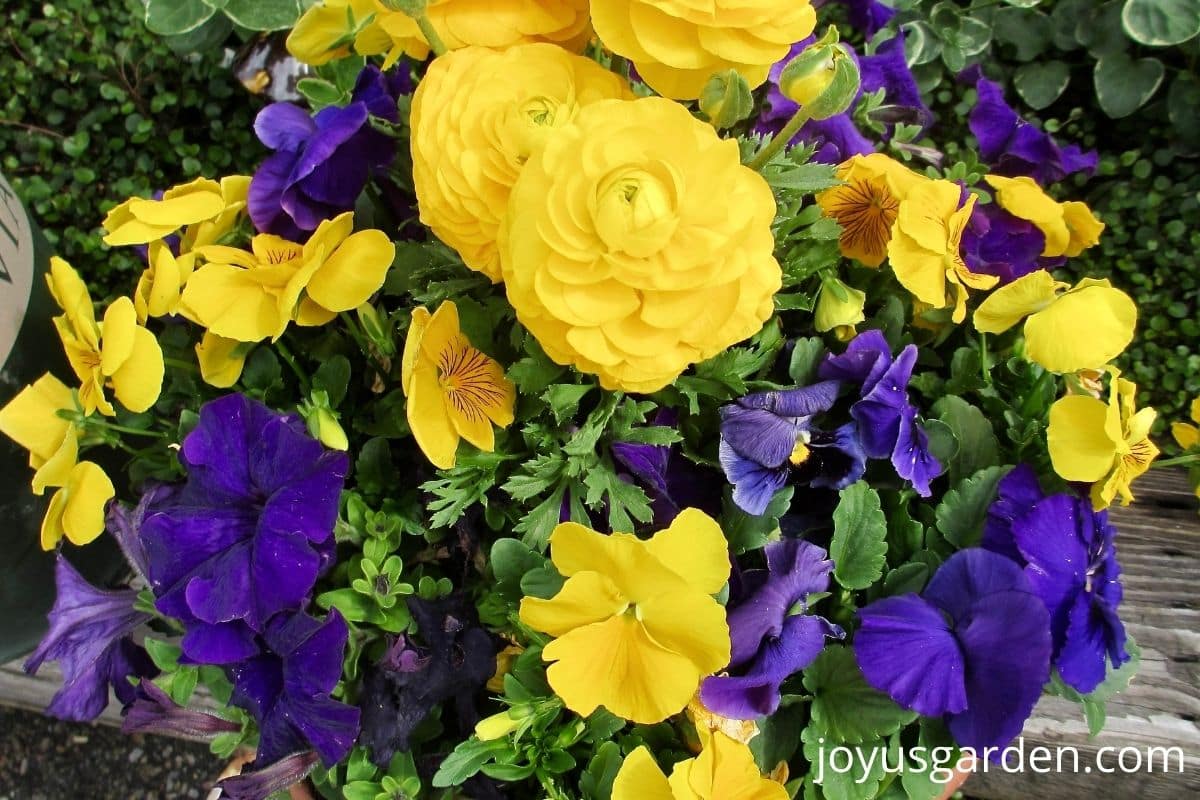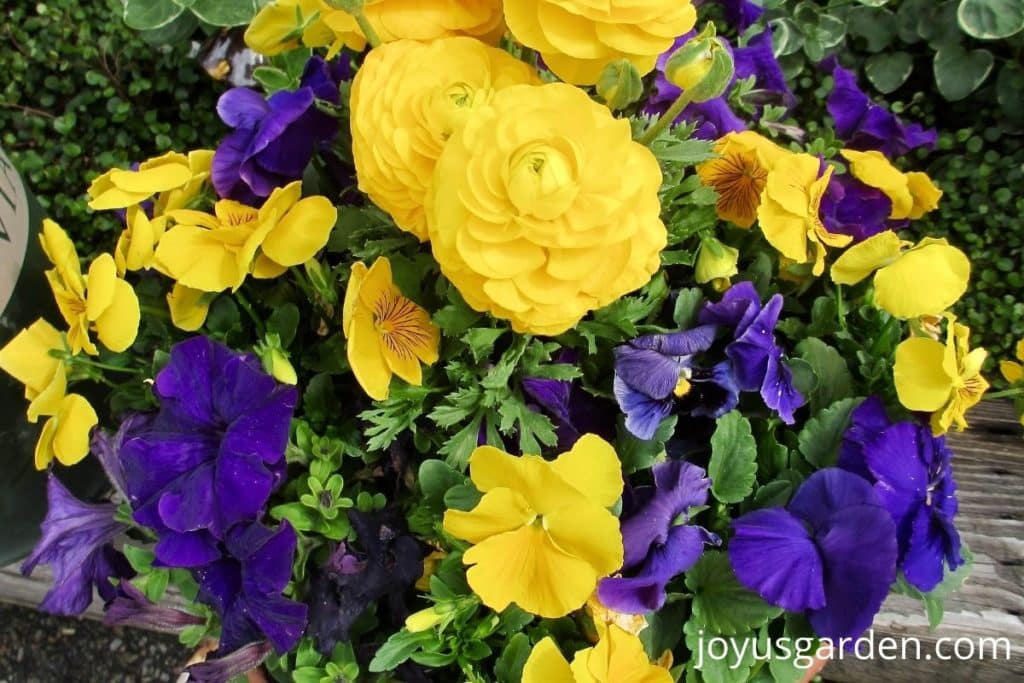 Here are two more helpful posts on Organic Flower Gardening and Preparing And Planting A Flower Bed.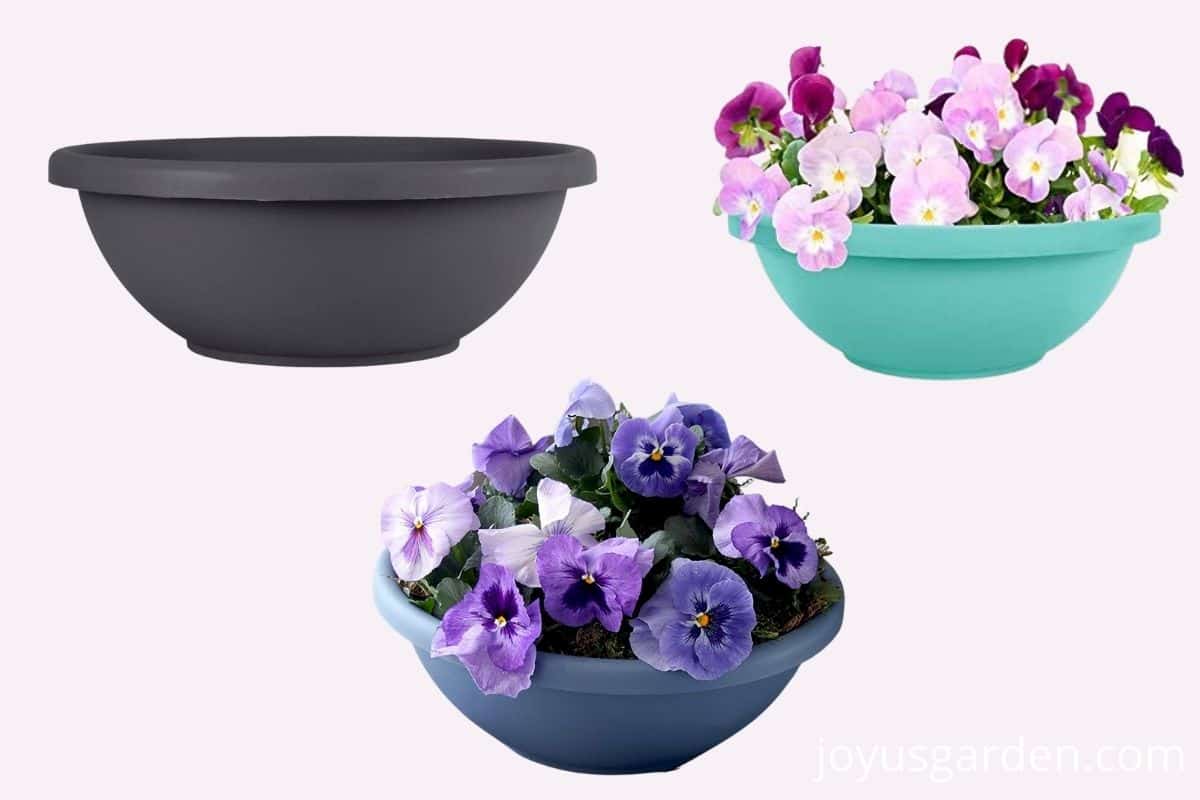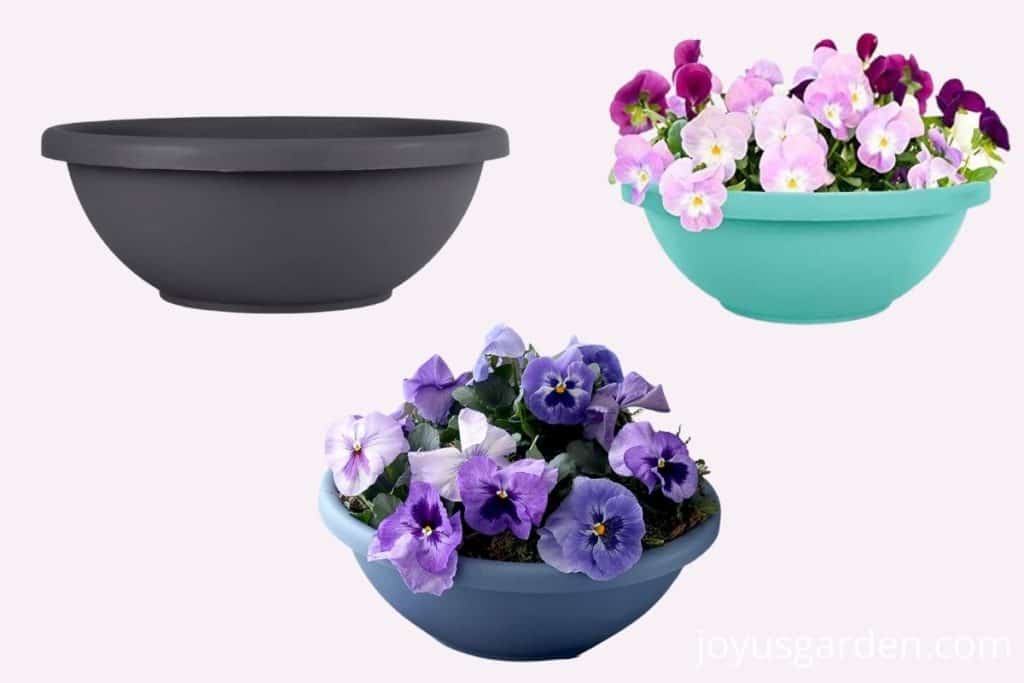 This garden bowl is a great option because it is made of plastic, which makes it lightweight and easy to move when it comes time to repot or redecorate your garden. This plastic garden bowl comes in three different colors, four different sizes, and has a drainage hole, so there is something for everyone. Its durable resin material makes this pot weather resistant so the color won't fade and the pot won't crack.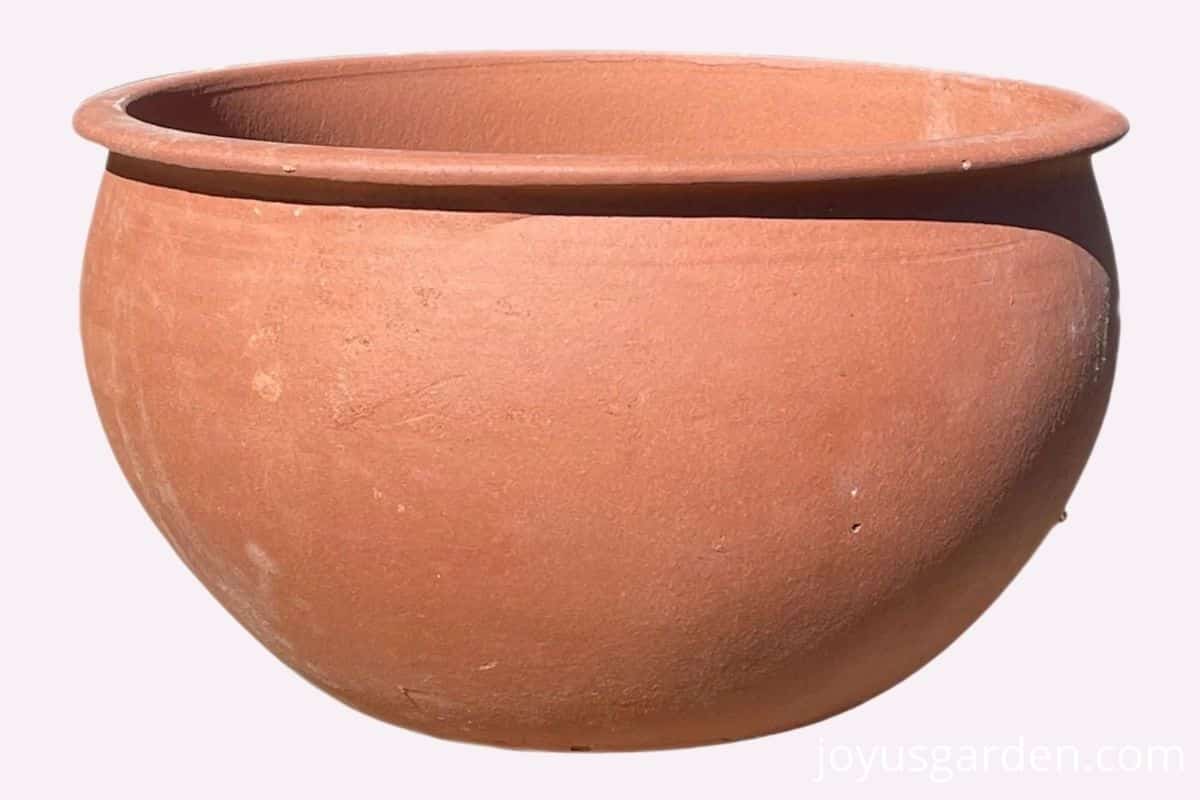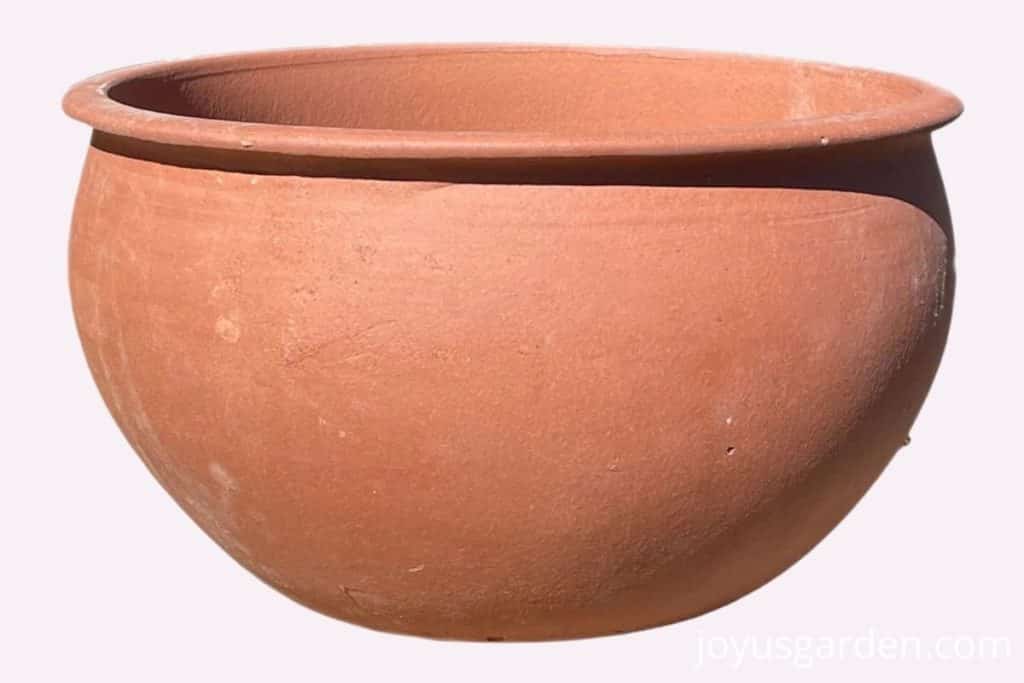 We love terracotta pots here at JoyUs Garden, and this large bowl is no exception. This gorgeous, handmade garden bowl comes in three different sizes, is durable, and weather-resistant, so it's perfect for the outdoors. It even has a drain hole, which we always recommend when potting plants.
Interested in smaller terra cotta pots? Check out this round-up of 10 Classic Terra Cotta Pots For Houseplants.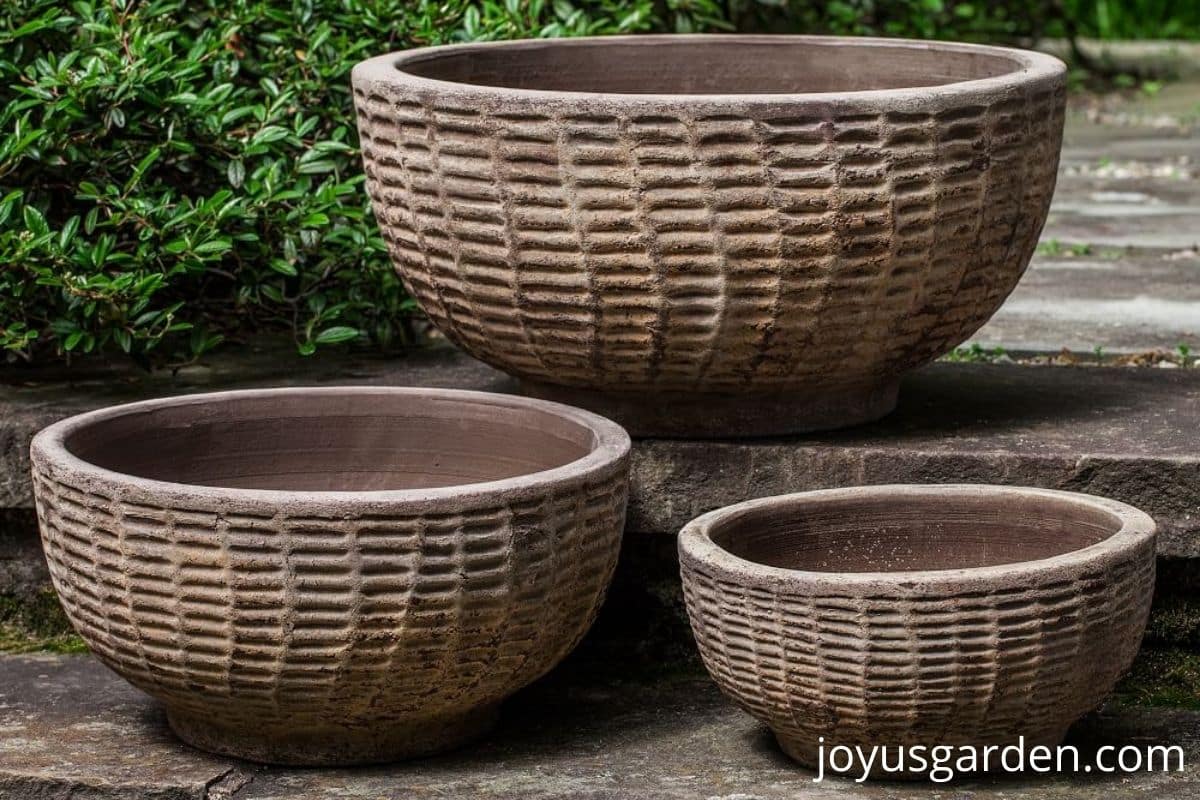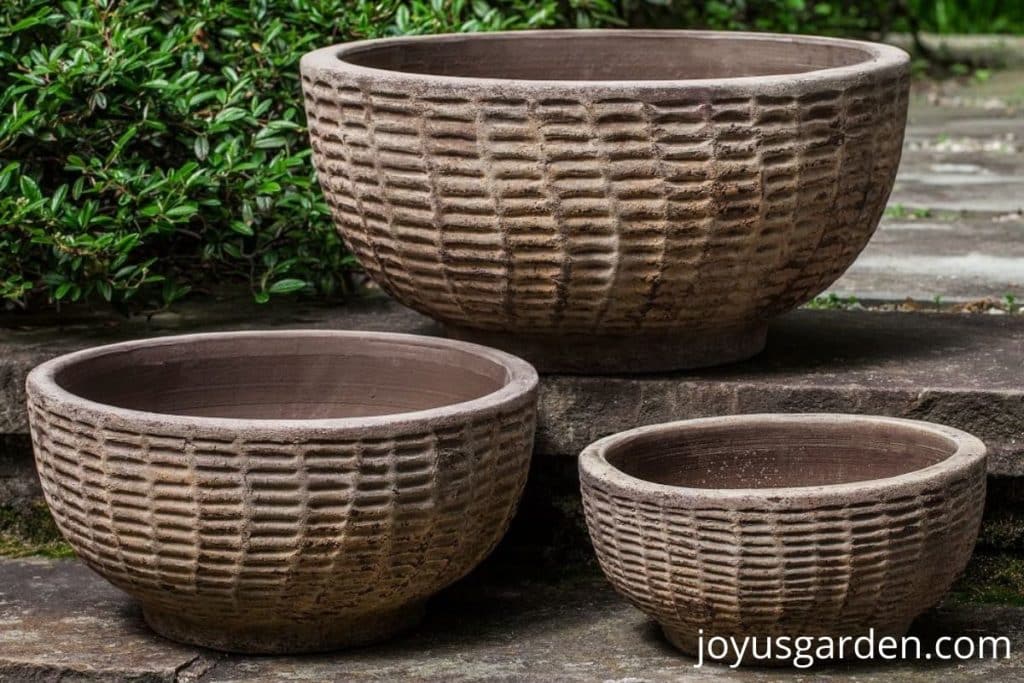 Looking for a set of matching shallow planters? These woven terracotta planters have an antique feel to them and will look gorgeous overflowing with flowering plants. This set comes with one small, one medium, and one large bowl. Keep all for yourself or give two away as gifts! These also have drainage holes, which we love.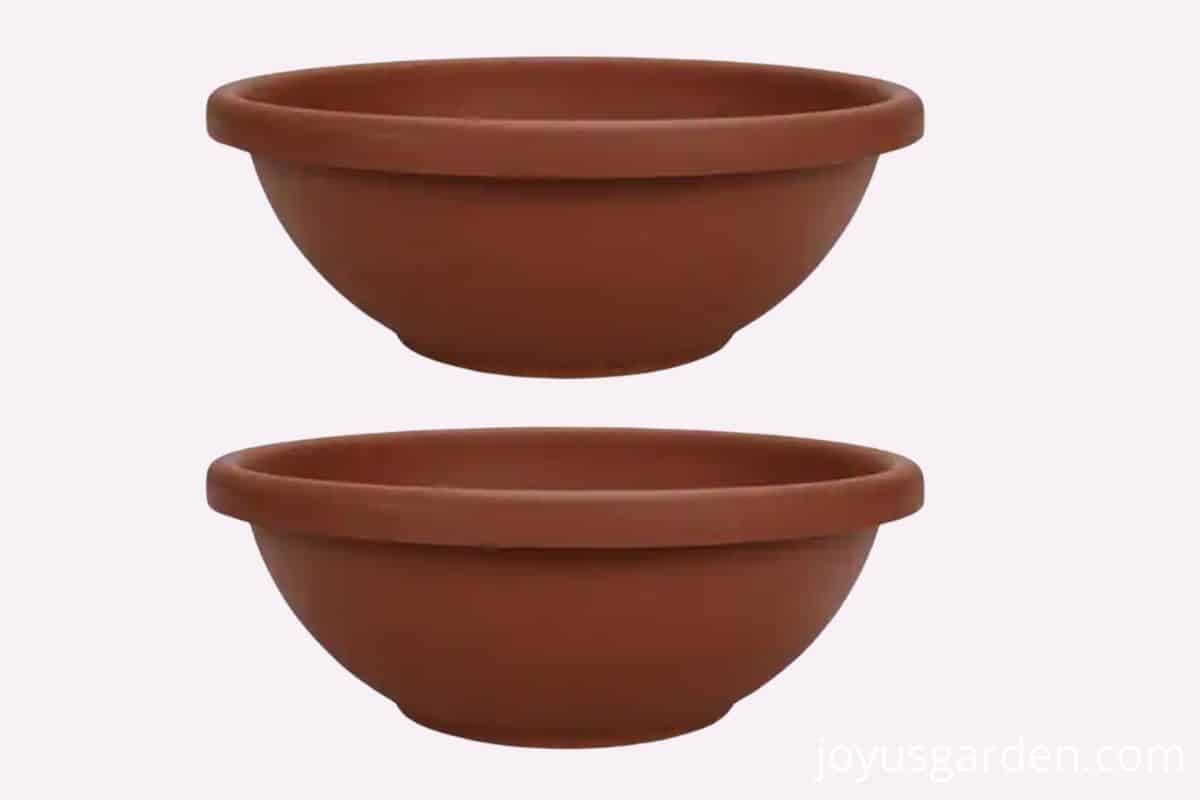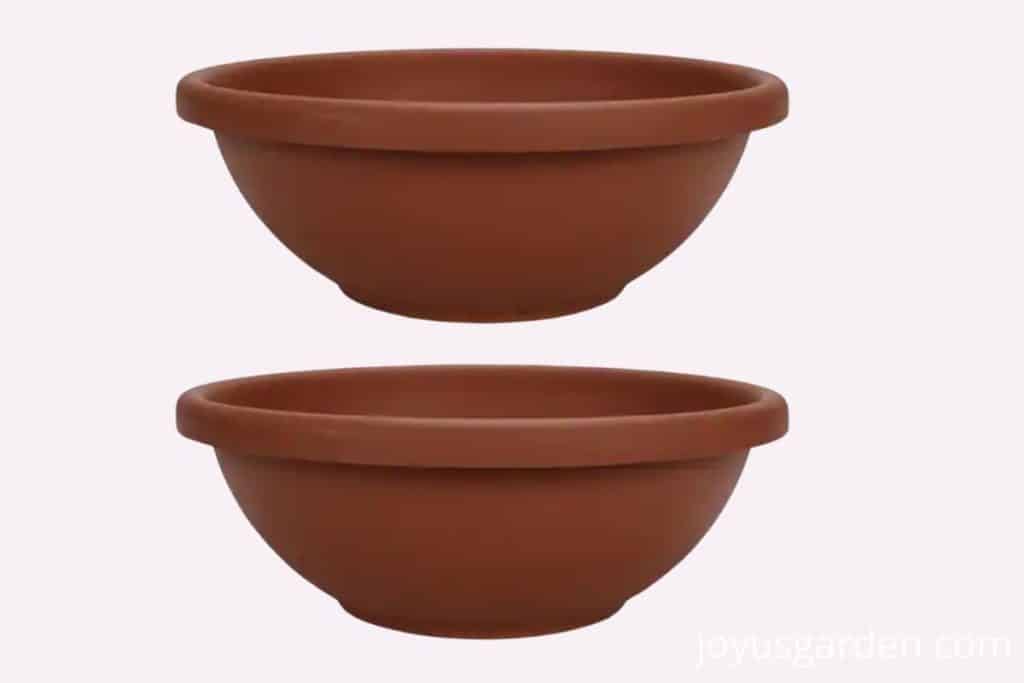 If you're looking for a simple and affordable set of plastic shallow bowls to plant flowers in, look no further. This planter set comes with two extremely durable, matching pots made from resin. These flower bowls are lightweight but will still withstand any damage from the elements outdoors. They are 18 inches wide and come in this beautiful, neutral brown/orange color that will really let your flowers pop!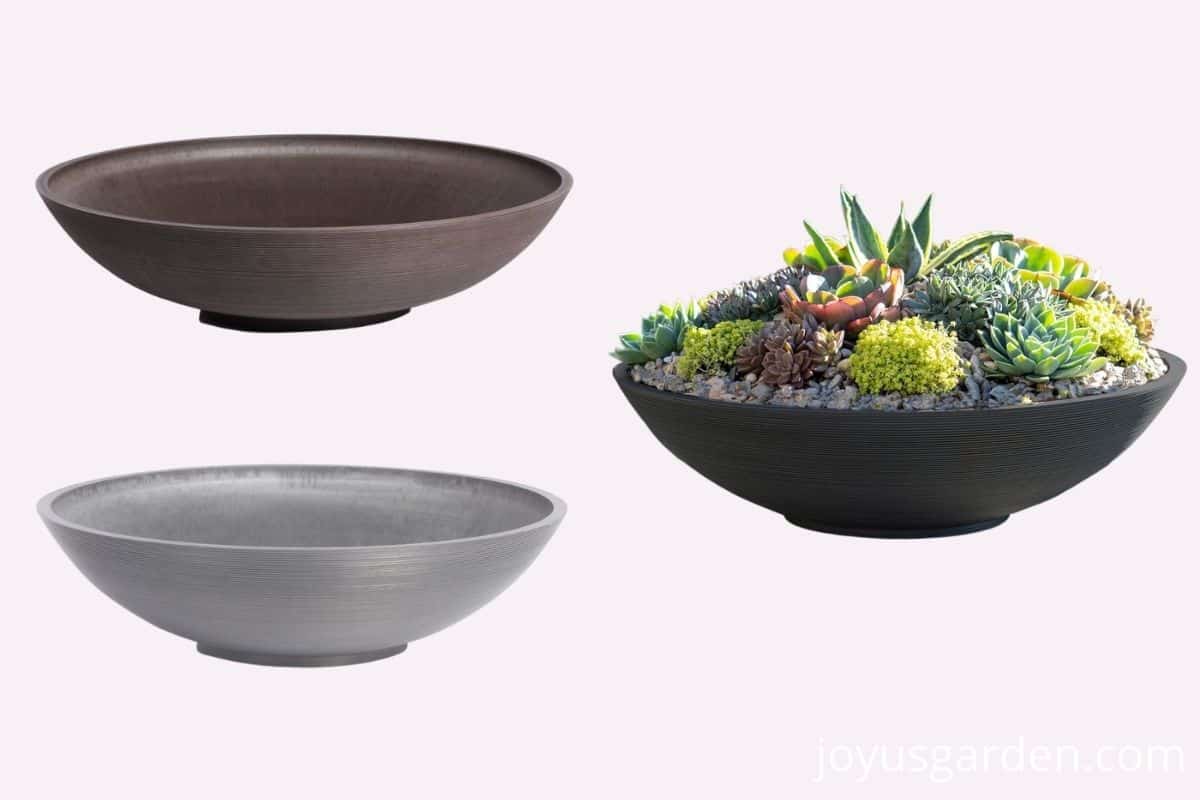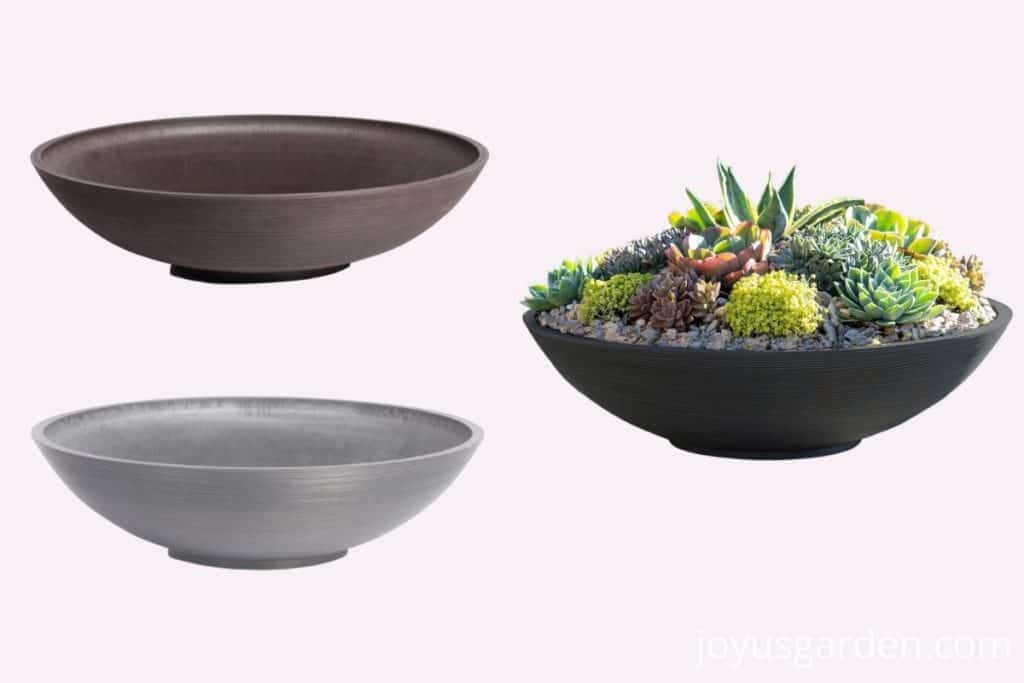 Made from a lightweight, sturdy, and UV-resistant eco-friendly material, these hevea outdoor bowl planters are perfect for your garden. This bowl comes in three different colors and two different sizes, so there is something for everyone's unique space. As usual, these have a drainage hole so you can avoid overwatering your plants.
We hope this list of gardening bowls for flowering plants helps you brighten up your outdoor world this season.
Come back next month for our five favorites which will be hummingbird feeders.
Be sure to check out our other Five Favorite posts: Pots For Succulents, Small Watering Cans, Gardening Tools, and Pruning Shears.
Happy Gardening,
Nell and Brielle
This post may contain affiliate links. You can read our policies here. Your cost for the products will be no higher but Joy Us garden receives a small commission. Thank you for helping us spread the word & make the world a more beautiful place!