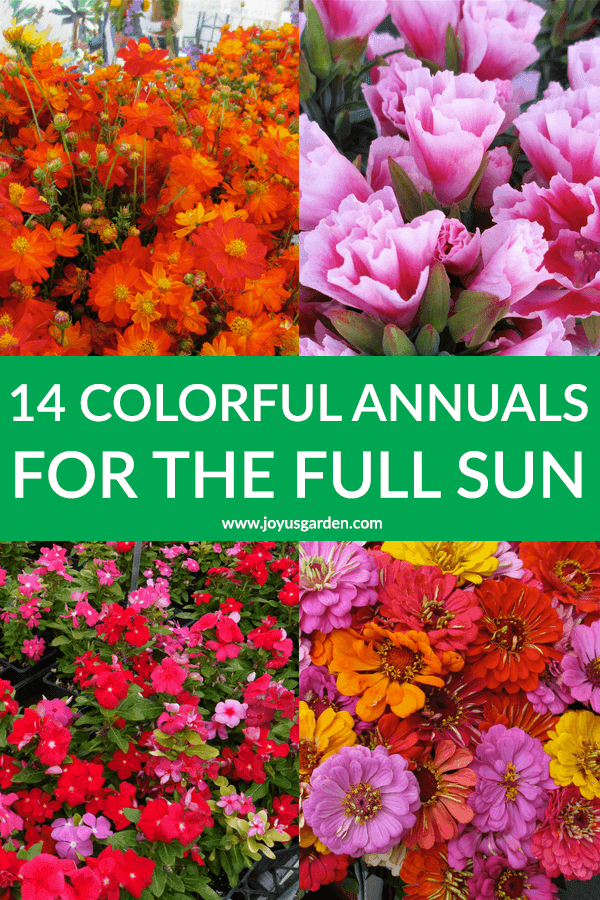 Most gardeners really enjoy bold, beautiful flowers in their yard. If you're the same way, you should consider plants that can survive the hot sun throughout the summer months. There are plenty of flowers that are annuals for the full sun.
What is the Full Sun?
When we mention full sun, we're talking about plants that can tolerate full sun exposure for most of the day or the entire day.
All plants require sunlight but some perform much better in the shade or indirect light.
Growing plants in the full sun can be challenging, but it's doable with the right plants. The list below includes flowers that are native mainly to the southern United States, Mexico, and South America.
Remember that plants in our garden can't escape to air-conditioned homes when it's 90 degrees outside!
Full sun varies depending on where you live. I grew up in New England, used to live in San Francisco and Santa Barbara and now live in Tucson, AZ. The summer sun is relentless here so there are only a few annuals that do well here at this time.
You might want to check out this post on organic flower gardening as well as this one on preparing & planting a flower bed.
Our Favorite Annuals for Full Sun
Do a little research and see what full sun annuals do well in your climate. Luckily, there are plenty of gorgeous flowers to choose from!
These can all be grown in containers, pots or planters as well as in the garden bed.
Here is our list of my favorite annuals for the full sun:
Marigolds
That pop of orange! Native to Mexico and South America, this bright flower also comes in yellow & red.
These are very independent plants because once they are planted, they take off! Marigolds grow in no time.
There are four different types of Marigolds:
African – Tall
French – Much shorter
Triploid – A mixture of both African and French; they grow in a variety of colors
Single – Resemble daisies
These are one of my favorite plants to look at. I guess I have a thing for orange!
Zinnias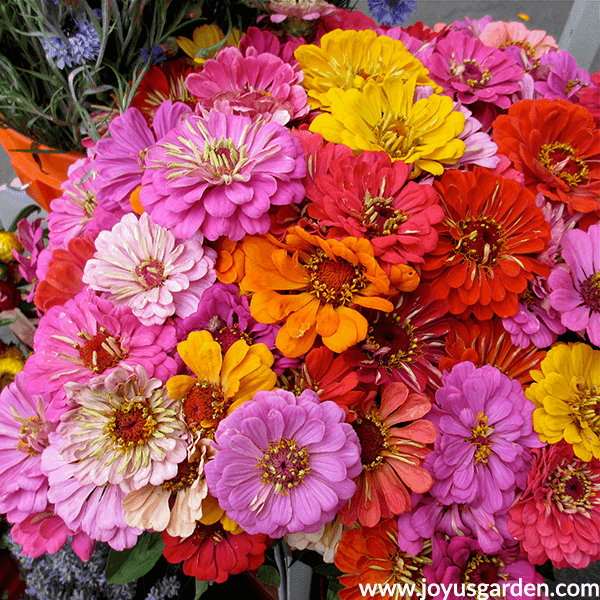 A beautiful daisy-like flower, the Zinnia can be pink, yellow, red, white, green or bi-color. Butterflies love this one!
They're one of the easiest flowers to look after. Described as a hot-climate plant, Zinnias fit the bill when it comes to searching for a low-maintenance plant that can thrive in the summer heat.
And, they make great cut flowers.
Cosmos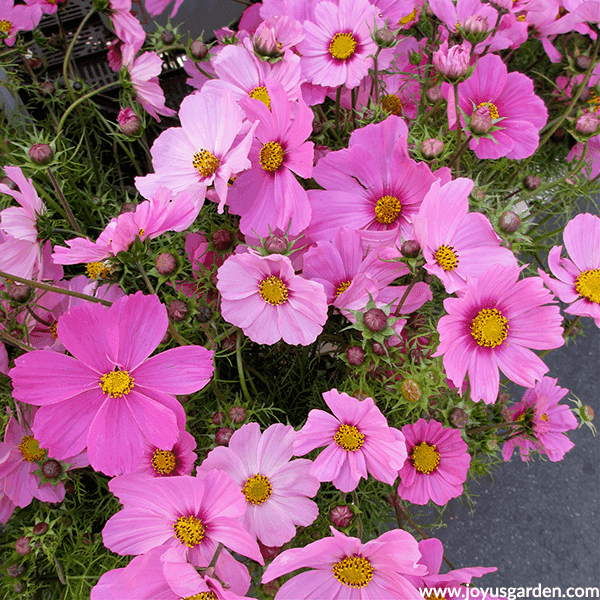 If you want a variety of colors in your garden, the Cosmos is a good choice from the sunflower family. White, pink, orange, yellow, and scarlet are the colors you can expect to see.
These flowers grow quickly and are easy to maintain. I love the way the taller varieties dance in the breeze.
Lisianthus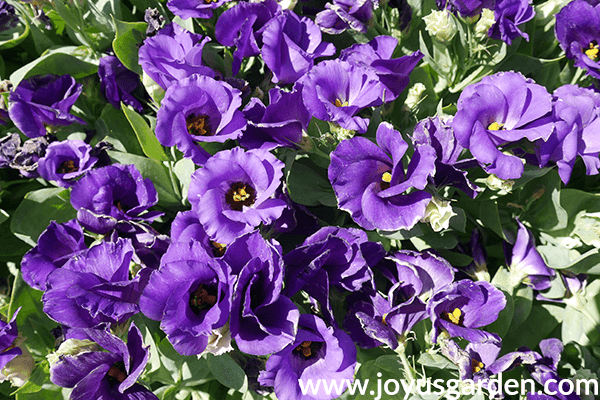 A popular plant due to its durability, the Lisianthus is often used as an ornamental.
There are a few things you need to know to get them to thrive, but once you get it down, the gorgeous flowers are so worth it. They're so pretty and long lasting in arrangements.
Petunias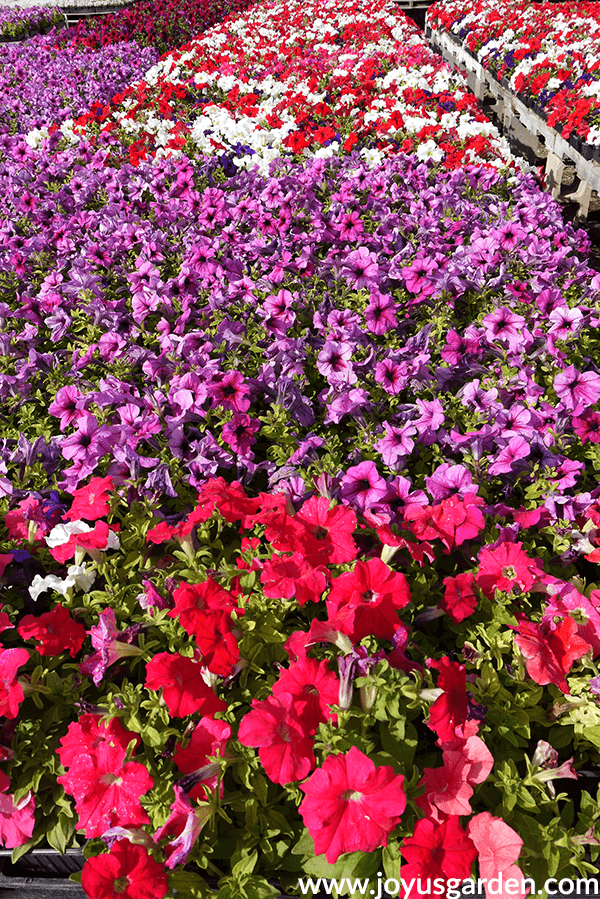 Petunias are one of the easiest plants to maintain and have been on the scene for ages.
They were the quintessential summer annual for sun but my how times have changed.
You have so many choices with Petunias now because they're sold in such a wide variety of colors as well as sizes.
Many are suitable in hanging baskets. Check out the Supertunias and Wave Petunias known for their cascading/mounding form.
Angelonia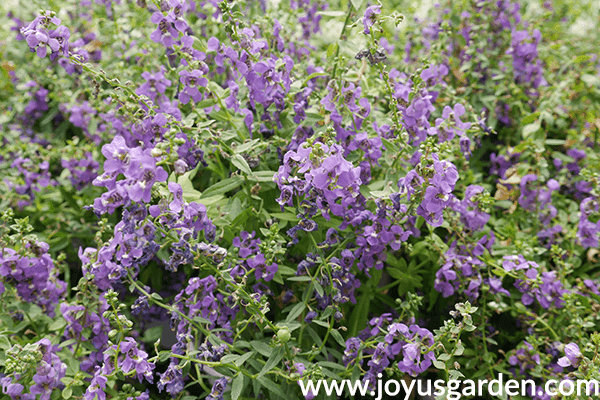 Growing up to 18 inches tall, the Angelonia maintains a bushy, rounded form. The flowers come in shades of white, pink, blue and purple with a fruity scent.
Their common name is "Summer Snapdragon" and you can see certainly see the resemblance.
Cleome
Also known as the spider plant, the Cleome is so unique. Many gardeners miss out on this flower because frankly, it looks like a clump of weeds if you were to purchase it at the store.
Cleomes are long and thin and their height ranges from 3-4' so this one's good for the back of the border. It takes 6 weeks or so to grow, but once they do – oh boy!
White, pink, and purple are the colors you can expect to see in your garden if you choose this plant.
Penta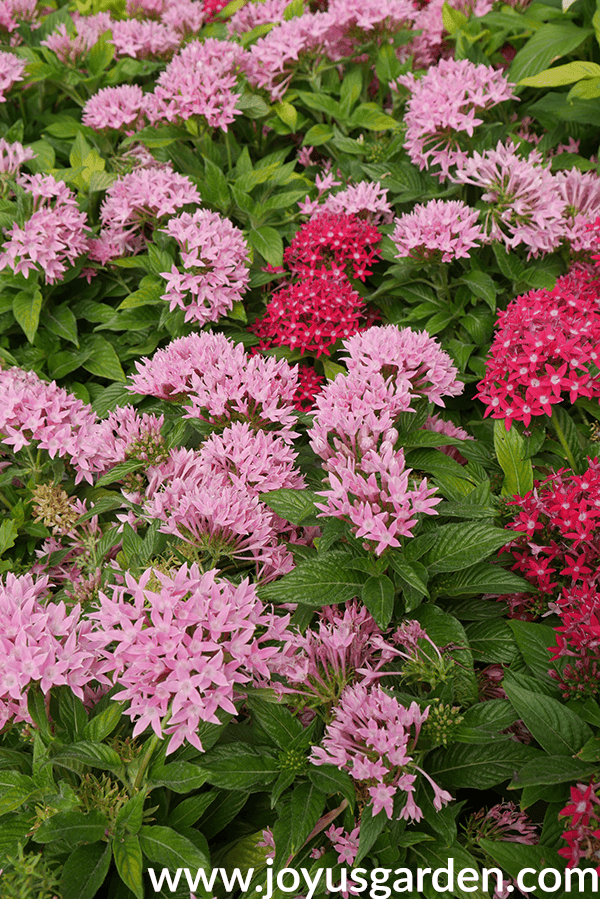 Because of this bloom's five-point shape, the Pentas are also known as Egyptian stars.
If you want to attract butterflies, hummingbirds, and bees to your garden, this is the pollinator attractant you've been looking for.
As an annual, the size averages 12" tall and wide. You can find them in white, pink, lavender and red.
Salpiglossis
Typically grown as an ornamental plant, the Salpiglossis resembles the Petunia, but grows taller.
This old-fashioned flower reaches 2' tall and actually looks like the blooms have been hand-painted. The common name Painted Tongue is so fitting for this one.
The flower color runs the gamut from white to yellow to red to blue. Different colors even appear in the same bloom.
Annual Vinca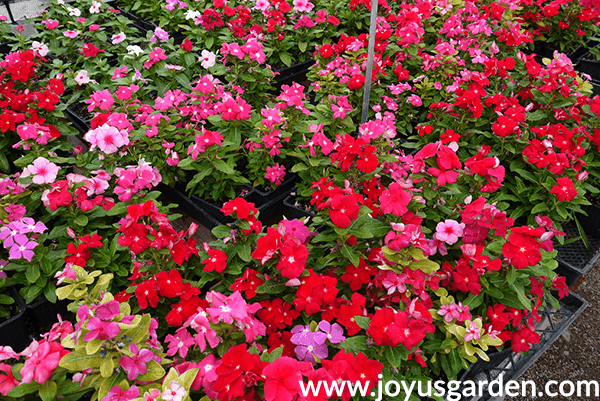 You can't but fall in love with the Annual Vinca. This plant is well-known for surviving the hottest day of summer and still coming out looking gorgeous.
Nell lives in the Arizona desert and this is the one that stands in the desert heat. You can find them in white, pink, red, purple and magenta.
Calibrachoa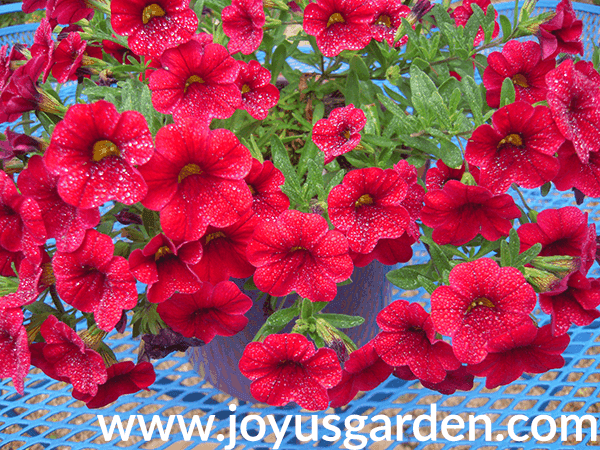 The Calibrachoa is a favorite for garden walls, hanging baskets, and accompanying you along a stroll on the sidewalk.
This plant is relatively new compared to the other plants too – it's only been in existence since 1990s.
They bloom non-stop and are well suited to hanging baskets.
And talk about a wide range of colors to choose from. White, yellow, apricot, orange, pink, rose, red, grape, and blue – something for everyone.
They're often called Miniature Petunias.
Nemesia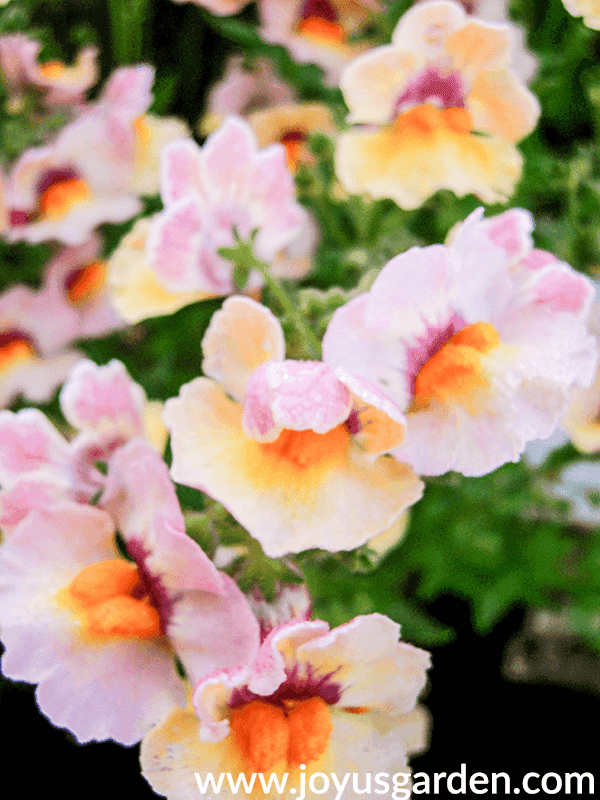 The Nemesia is a foreign flower that comes from South Africa. While it prefers cooler temperatures, it can still live through temperatures that are well into the 90's.
Like others, this one's technically a perennial but grown as an annual.
Nell used this one quite a bit when she was a professional gardener in the San Francisco Bay Area.
These sweet mounding beauties come in white, yellow, pink, red, blue and purple.
Portulaca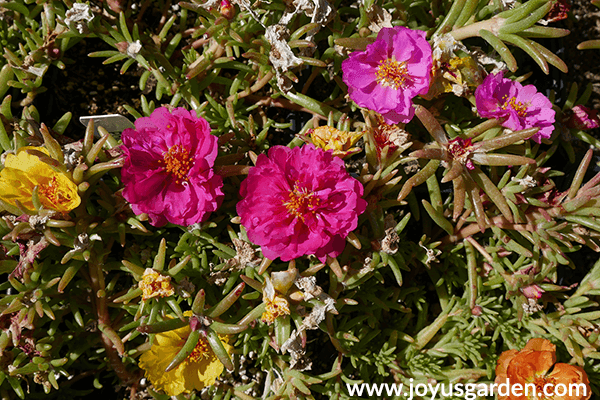 Also known as the sun rose, the Portulaca flower is an annual succulent. These have a low growth habit and are often used in hanging baskets, in rock gardens, and as groundcovers. The bloom typically grows into a white, yellow, pink, orange or red flower. They're fast growing and very little care is required for this one.
Sunflowers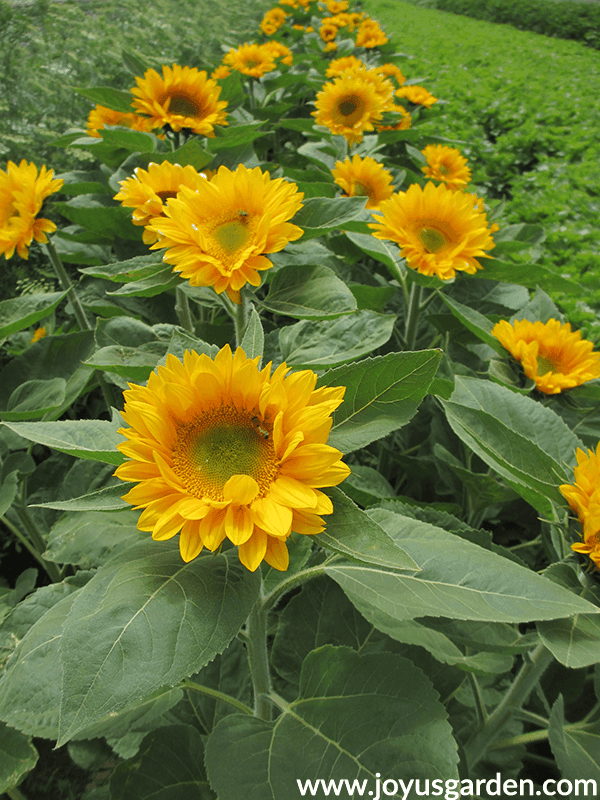 Sunflowers are literally like a ray of sunshine. Gone are the days of only the 6' yellow sunflower as such a wide variety of sizes, forms and flower colors (yellow, orange, red) are available now.
Whether you choose one that grows to 12' or 1', you can't miss them in the garden!
Full sun plants are pretty spectacular, and they are easier to care for than you'd think. I hope you enjoyed our list of colorful annuals for the full sun.
Choose the ones to your liking that can withstand the dry heat and droughts.
Happy gardening,
Miranda and Nell
Did you enjoy reading about these beautiful annuals that grow well in the full sun? We thought you may enjoy this gardening content as well:
---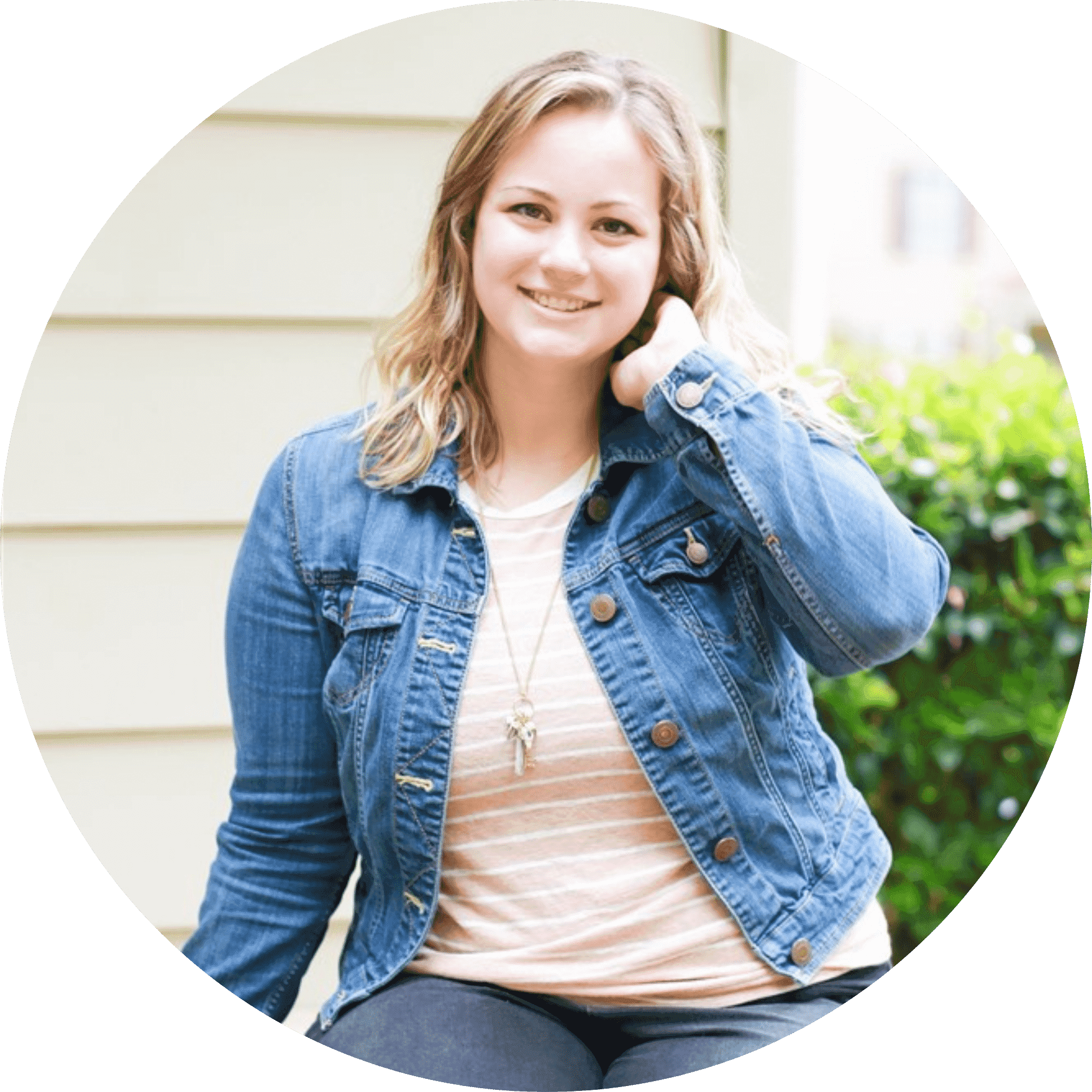 About the Author
Miranda is a content manager for Joy Us Garden. In her free time, she enjoys hiking with her dog, reading a good book, or critiquing a new movie or TV show. Check out her marketing blog here.
This post may contain affiliate links. You can read our policies here. Your cost for the products will be no higher but Joy Us garden receives a small commission. Thank you for helping us spread the word & make the world a more beautiful place!