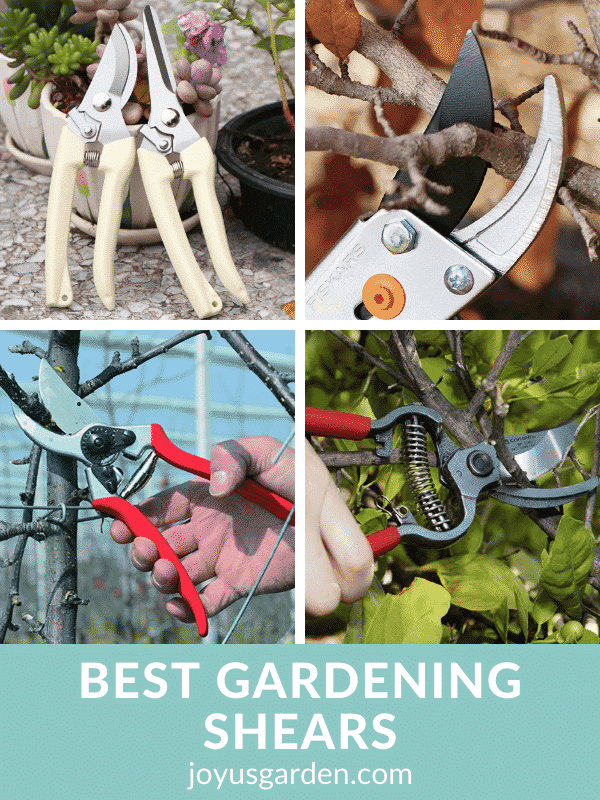 Springtime is approaching quickly and it's the best time to get your garden pruning done. You want to use the best possible tools when pruning so you get a clean cut and make the process as easy as possible for both you and the plants. Pruning Shears are used for general garden pruning and I've rounded up our 5 favorites.
If you live in a warm climate like us here in Tucson, AZ, you can prune year-round. Pruning will help your plants grow and stay healthy by removing dead leaves, branches, and stems that are taking extra resources from the plant. There are many reasons to prune and different types of pruning, but this is all about the tool to use.
Before you start pruning, you need to make sure your pruning shears are clean and sharp. This ensures you won't make jagged cuts. Clean cuts are important for the health and aesthetics of the plant. Having clean and sharp pruners will also make the pruning job easier on your hands. It's a win-win.
I rarely use these types of heavier shears for my indoor plants except to prune a dracaena cane, kentia palm frond, or any other large plant.
If you want to learn more about how to keep your gardening pruners sharp and clean for optimal pruning, read our guide on How to Clean and Sharpen Garden Shears and Pruning Tools.
Here is a list of our top 5 favorite Pruning Shears: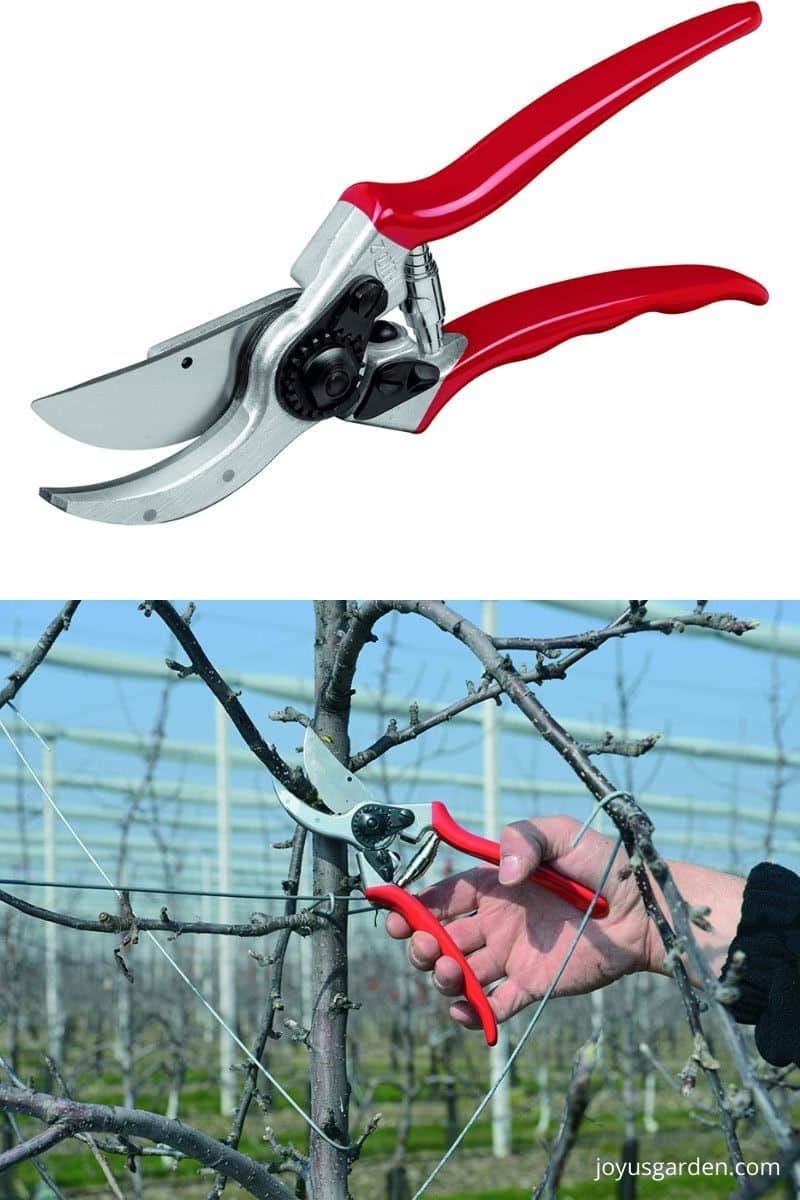 The number 1 pruners we recommend are the Felco classic manual hand pruners. Nell was a professional gardener for over 20 years and these Felco pruners are her ride or die pair of gardening pruners. She has used the same pair since the late 90s, still loves them, and literally uses them almost every day (she has a big garden!).
They are easy to use and perfect for cutting woody stems. If you have a serious amount of pruning to do, this is the 1 to buy. Most parts on replaceable on these, making them a great investment.
There are also left-handed Felcos for all the lefties out there.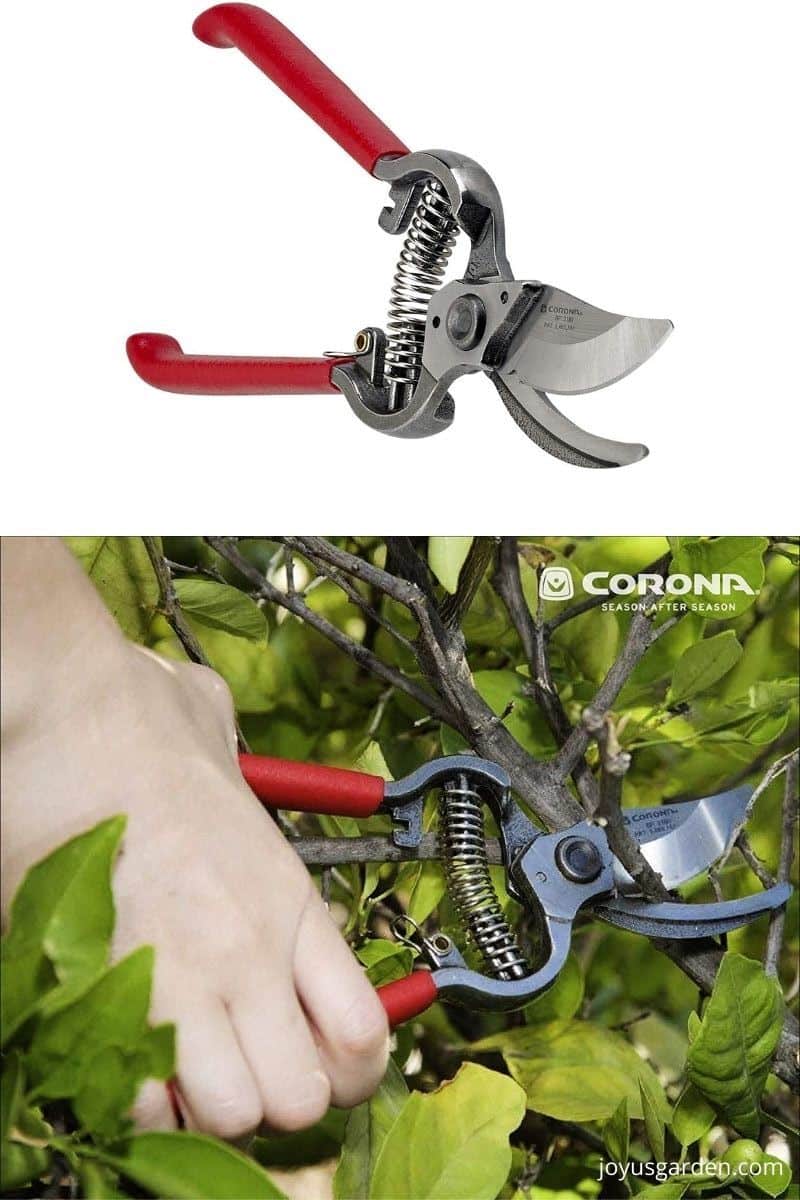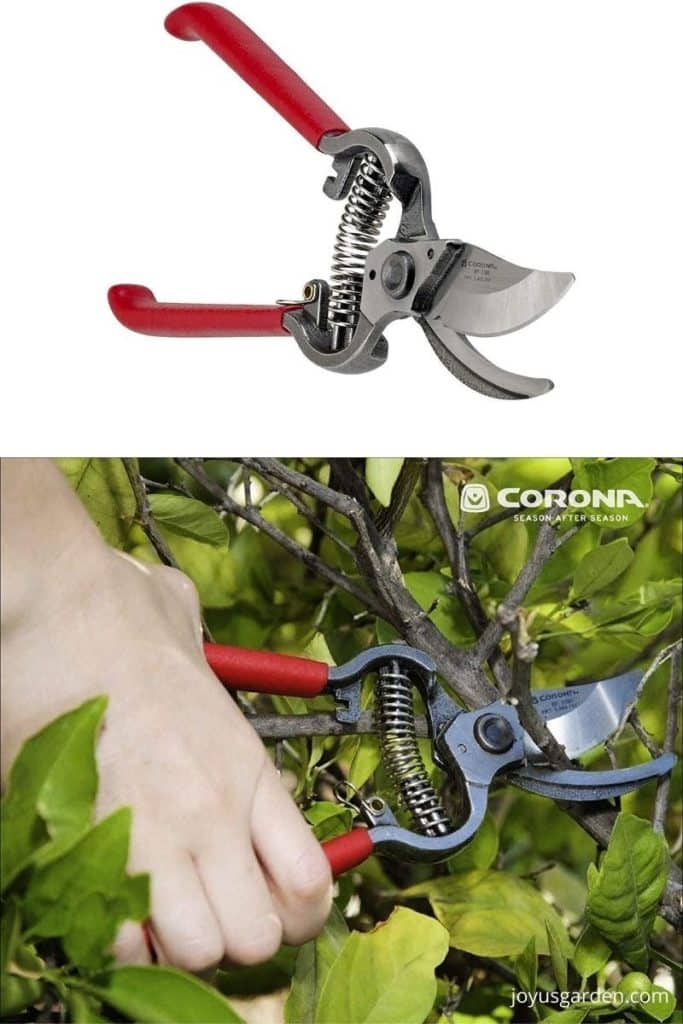 The Corona pruners are loved by many, including Nell's right-hand man from when she had that gardening business. Professional gardeners generally use the Felcos above or these Coronas.
They can really get the job done with their durable, steel blades that stay sharp and make precise cuts. These are best for medium to larger hands.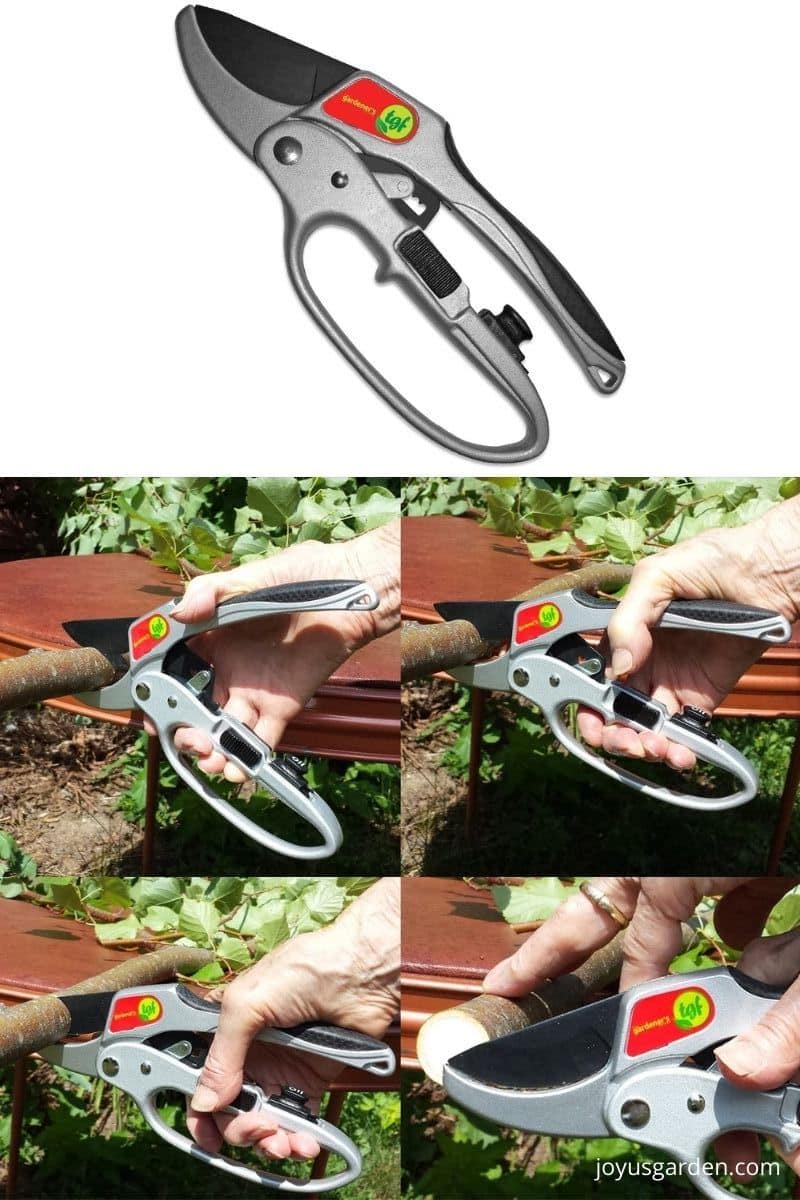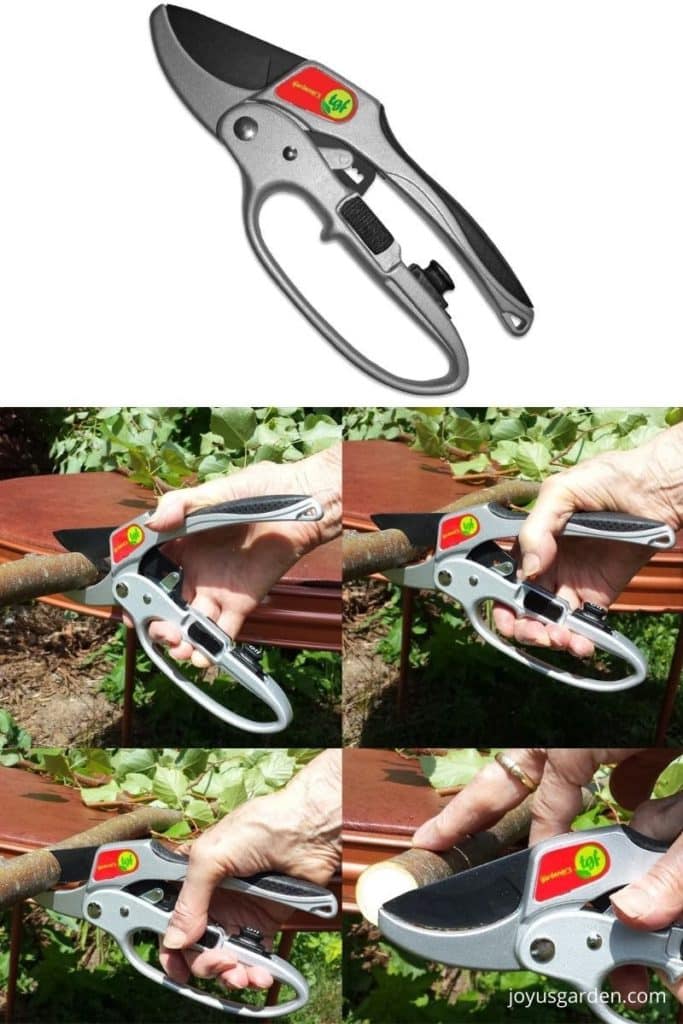 The ergonomic design of The Gardener's Friend pruners makes them easy to use and perfect for more mature gardeners or anyone who struggles with arthritis and joint pain.
These garden pruners are so versatile too, they can cut through wood but are also delicate enough to prune flowers.
Here are a few pruning guides you might find helpful: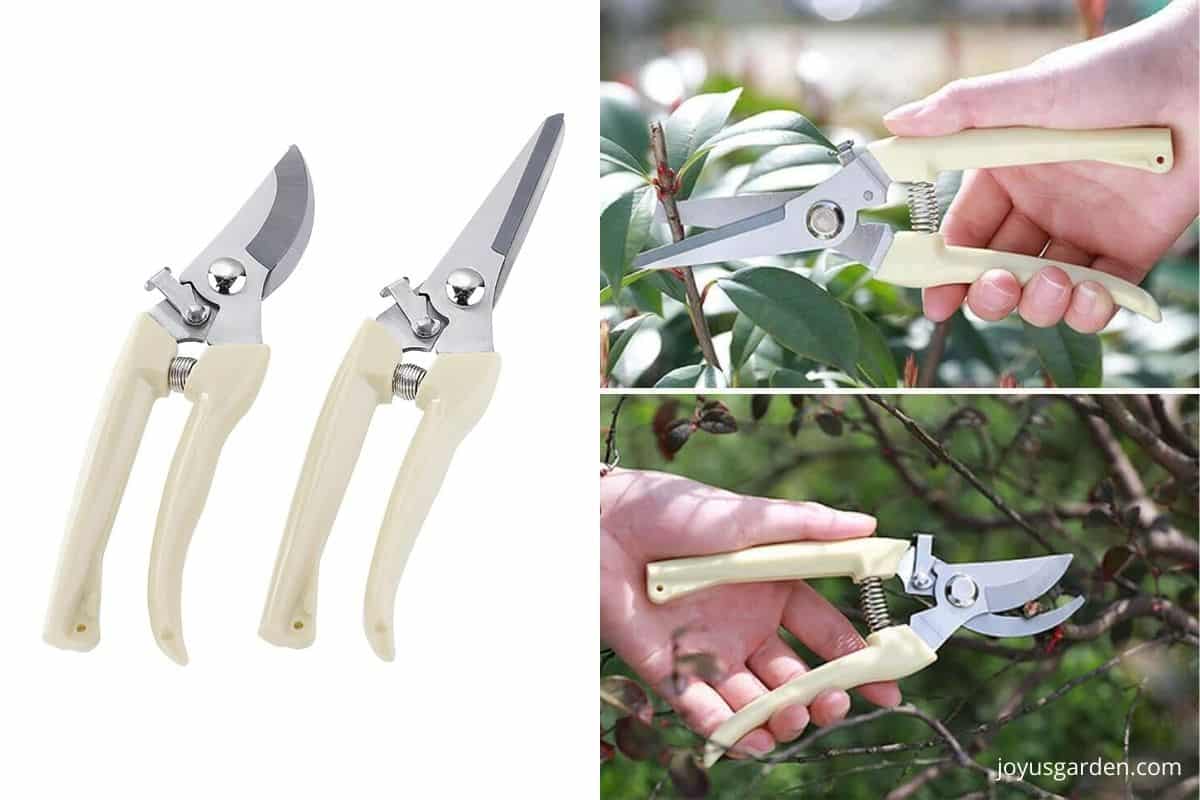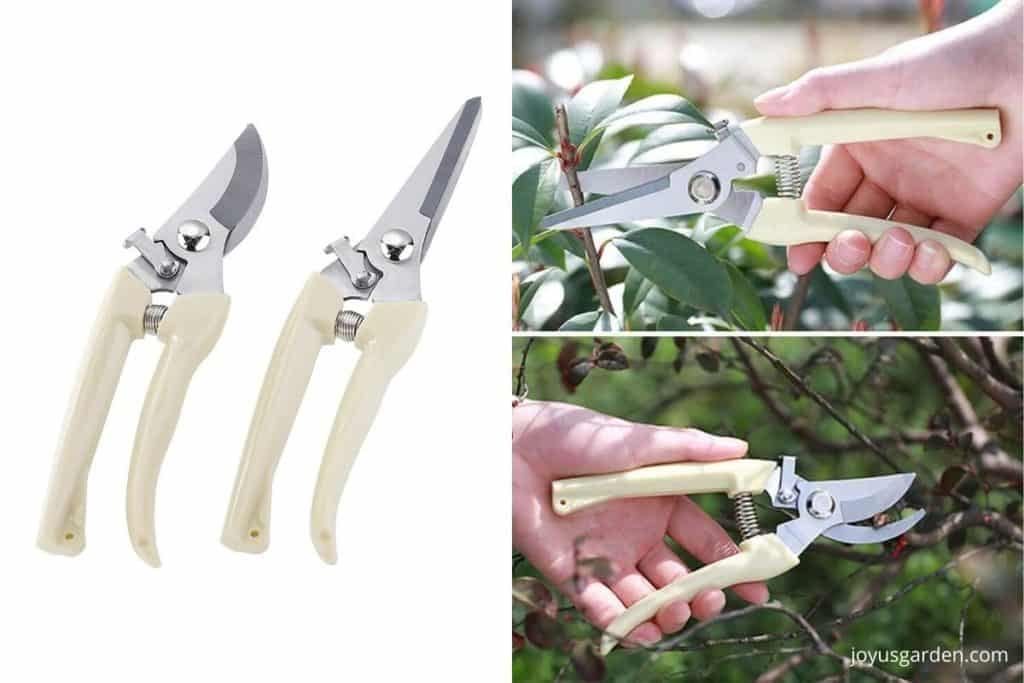 These BUGUI garden pruners are lightweight and oh so adorable! They would make a gorgeous gift in a gardening basket since they are functional and beautiful to look at. The price point is very affordable because you get 2 shears.
This set of garden shears comes with 1 straight tip clippers and 1 bypass blade pruner so you can get your pruning job done with ease. They are also designed to work for both right and left-handed people.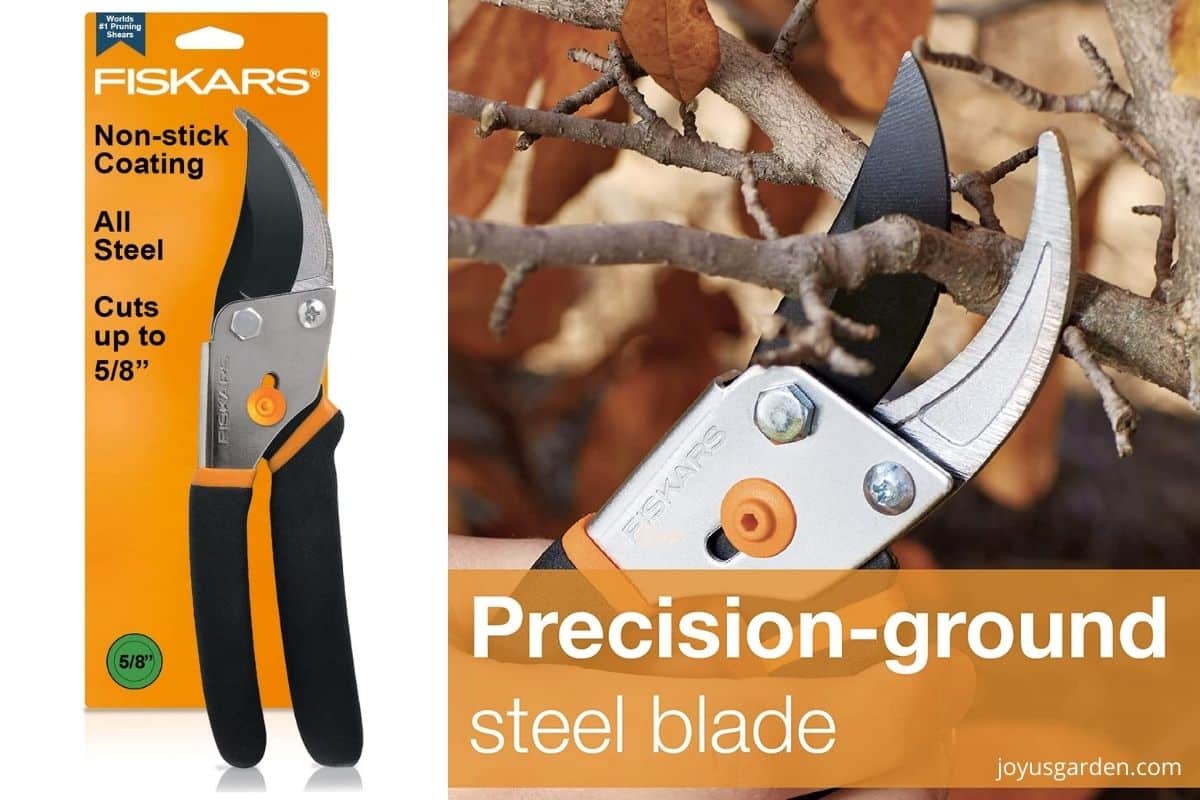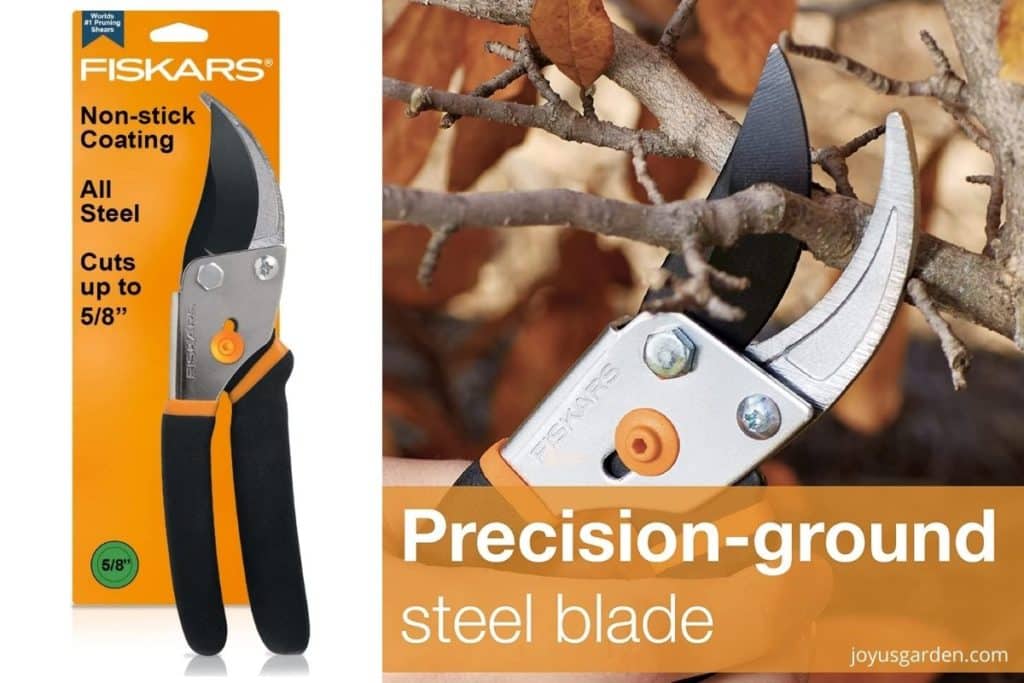 With over 27,000 reviews on Amazon, a 4.7-star rating, plus an affordable price point, the Fiskars Bypass Pruning Shears are great pruners for beginning or occasional gardeners. The steel blade stays sharp, is rust-resistant, and has a low friction coating to help it cut through wood.
If you want to see all the gardening tools we use and recommend, check out our blog post on Essential Gardening Tools to Buy On Amazon.
Having a reliable pair of gardening shears can make your time in the garden more enjoyable and keep your garden looking beautiful and healthy! We hope you try out a pair of these shears and love them just as much as we do.
Happy Gardening,
Brielle
This post may contain affiliate links. You can read our policies here. Your cost for the products will be no higher but Joy Us garden receives a small commission. Thank you for helping us spread the word & make the world a more beautiful place!