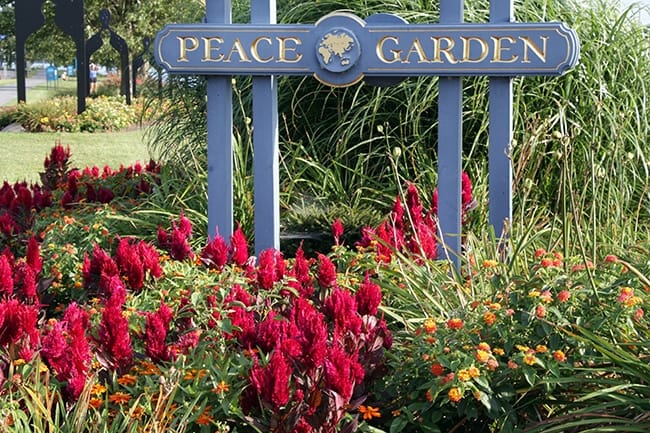 You all know how I love flowers, just like you do!  Peace gardens have always fascinated me so I'm happy to share this guest article with you written by James White.   Perhaps it will give you inspiration to create a peace garden of your own.
Unlike English gardens or Zen gardens, peace gardens are more open to interpretation. Peace is something that can be hard to define, but we know it when we see or feel it. A peace garden is simply a garden space that is supposed to put you at ease, so each garden is different depending on the needs of the gardener — with the right plants, you'll be on your way to serenity in no time.
Peace Rose
It's right there in the name — the Peace rose is a perfect fit for your peace garden:
– Hardy and relatively resistant to disease, this beautiful rose also has historic value — it received its name the very day that Berlin fell in 1945 and was given to each of the delegations at the meeting of the United Nations later that year.
– Each rose had a note that read "We hope the 'Peace' rose will influence men's thoughts for everlasting world peace."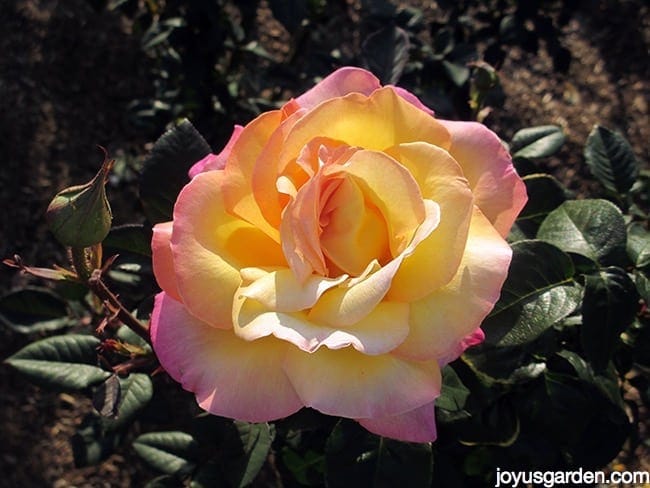 Elegant Candy Daylily
This perennial has open flowers all season long and is well suited to hardiness zones 3-11,  it an ideal plant for a wide range of locations. Here are a couple reasons it's ideal for your peace garden:
– Flowering will slow as plants age, but you can divide the plants every four years or so to keep this gorgeous pastel vision going strong.
– It's low maintenance. The elegant flowers love sun and can be planted in full sun or partial shade.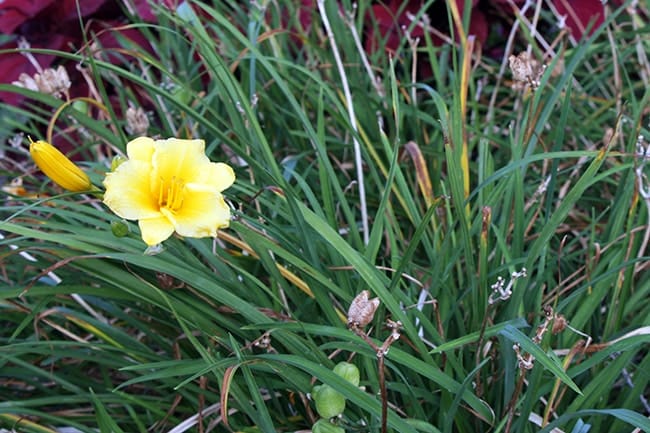 Zinnias
Zinnias are hardy in zones 3-10 and represent thoughts of absent friends. They can be a great  addition to your peace garden because:
– The flowers come in a variety of colors including red, orange, white, yellow, purple and pink. They are the perfect way for you to commemorate those missing from your life.
– Zinnias are one of the easiest annuals to grow — they grow quickly and bloom heavily.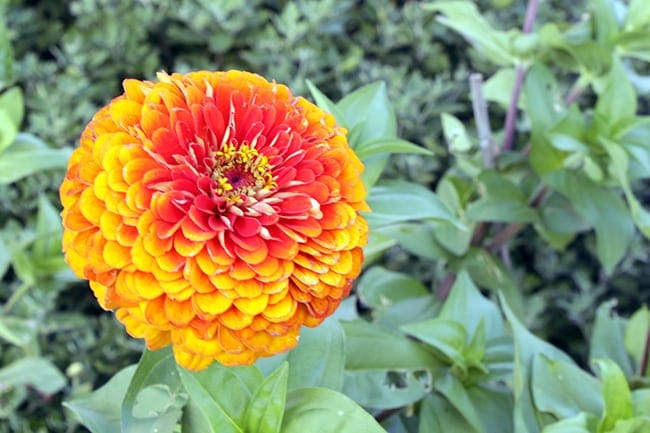 Blue Salvia
Blue saliva is something for those of you in the cooler hardiness zones. It's a snap to grow, flowers heavily all season and is incredibly drought resistant. Here's what it can do for your peace garden:
– Ideal for zones 8-10, this plant is a show-stopper and is a wonderful choice for landscaping. Blue salvia can grow up to 2 feet tall and 1 foot wide.
– Blue salvia means "I think of you" and can be the perfect addition to a garden used for quiet reflection or meditation.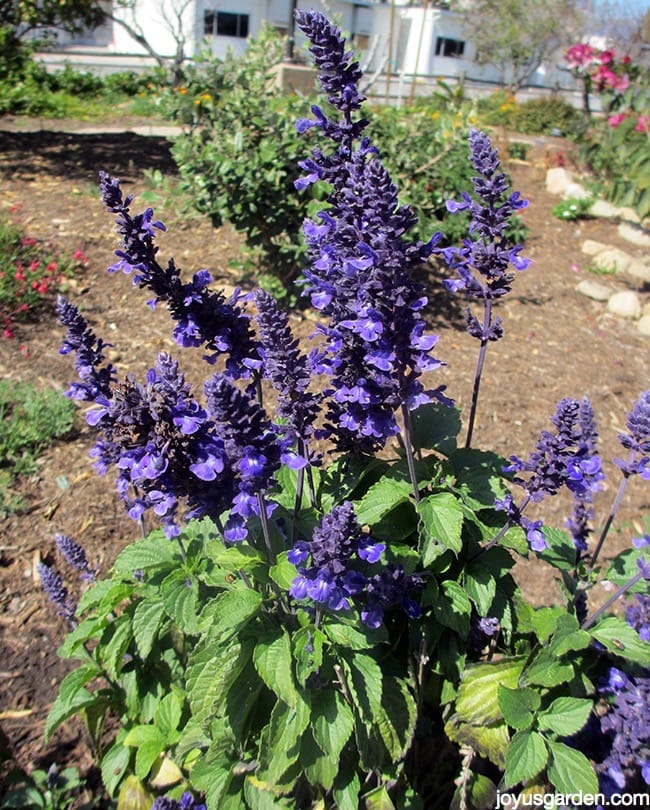 Jasmine
Perfect for decorating a trellis or an empty wall, jasmine is a vine that produces fragrant, star-shaped white or yellow blossoms. Jasmine can be the perfect addition to a peace garden because:
– Not only does it smell sweet, but jasmine also represents sweet love — making it an excellent addition to a garden designed for two.
– Jasmine will twine over supports. Give it something to grab onto, and watch it grow.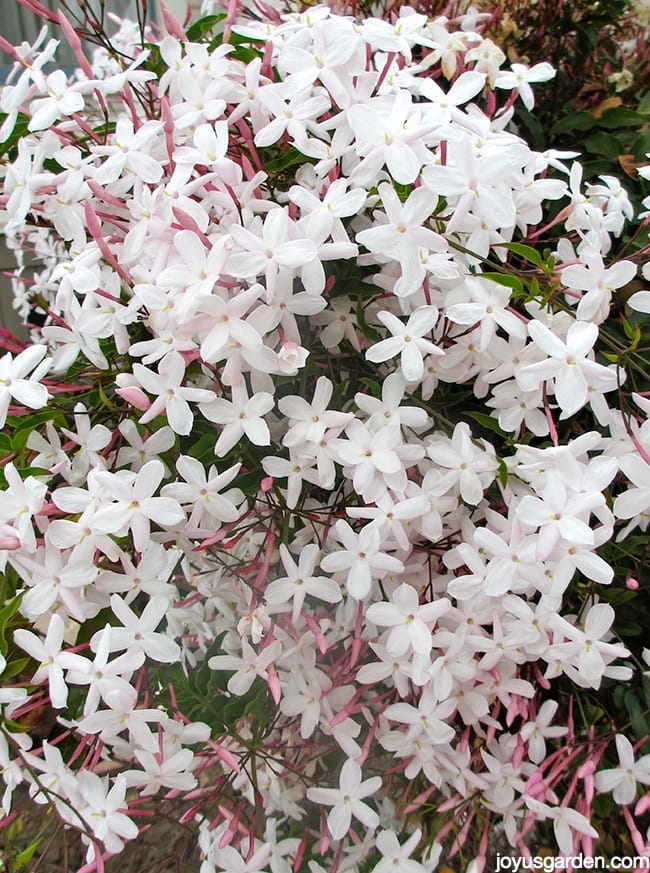 Symbolism
If symbolism is important to you in your peace garden, choosing flowers based on meaning will help you create a space that is truly unique to you:
– Whether you want to convey friendship, eternal love, hope or strength, there is a flower out there that symbolizes your desired message.
– Choosing flowers that remind you of a loved one can be an excellent way to feel closer to someone who is absent from your life for whatever reason. For example, I took cuttings from the roses that grew in my grandmother's garden. Now every time they bloom, it's a simple reminder of how important she was to me.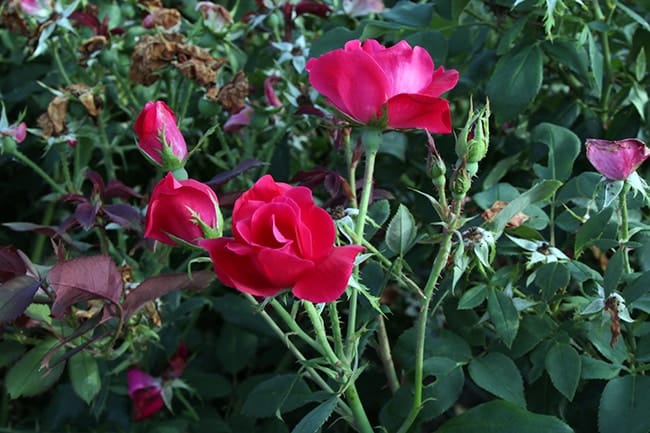 Things to Consider
– Arranging your flowers may be more work than you anticipated. It's a good idea to have a general plan for how you want to place flowers. Color blocks of flowers can be more restful for the eyes than random colors all over.
– Stagnant water can attract mosquitos and other undesirable pests, so removing any sources of stagnant water will be important to maintaining your peace garden. Any bird baths will need to be emptied regularly to keep the water fresh.
– Your peace garden will lose some of its appeal if the upkeep is more effort than you want to put in, so be sure to keep your garden at a scale that is easy for you ton maintain.
– Your peace garden doesn't just have to be about flowers — the overall idea is to make it peaceful. Consider adding a variety of plants and some outdoor furniture to make your space the perfect relaxation spot for you.
– Having a small space to plant edibles can be a great idea. There are plenty of low maintenance plants that don't require much space. Tomatoes and basil are both easy to grow and maintain — plus they have the added benefit of complementing each other. Basil will make your tomatoes tastier.
– Lastly, keep in mind that looks aren't the only thing that matters in your peace garden. When choosing plants, consider scent. Lavender, daylily, lilac, and peony are all great smelling flowers for your garden.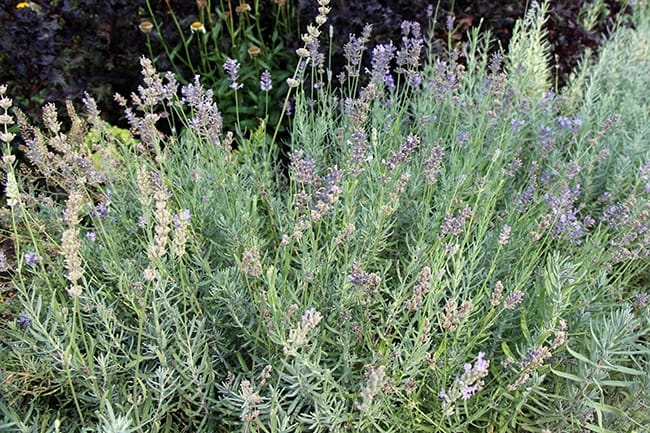 Though these plants are a step in the right direction, nothing about your peace garden is set in stone. This is a space all your own. Don't be afraid to put your personality into it and think outside the box.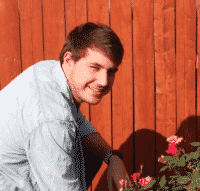 James is a kombucha tea-sipping blogger who focuses on organic gardening and sustainable living via his family blog Homey Improvements. He also enjoys sharing his recent discoveries with DIY projects, home tips and green building. James is "Alaska Grown" but now resides in PA. Connect with him on Twitter at @DIYfolks.
YOU MAY ALSO ENJOY:
15 Stunning Types Of Sunflowers
Organic Flower Gardening: Good Things To Know
How To Successfully Plant Perennials
Roses We Love for Container Gardening
Plants With Fabulous Foliage To Add Interest To Your Garden
Add A Pop Of Pizazz To Your Garden With Chartreuse Foliage Plants
This post may contain affiliate links. You can read our policies here. Your cost for the products will be no higher but Joy Us garden receives a small commission. Thank you for helping us spread the word & make the world a more beautiful place!