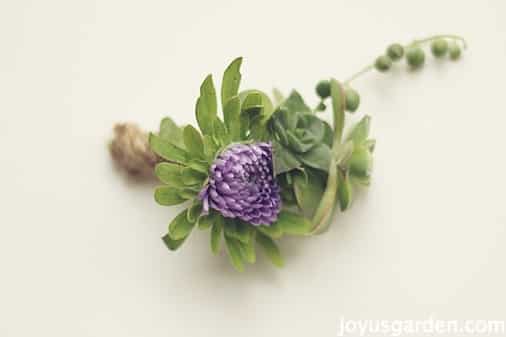 Boutonnieres, traditionally worn by men on special occasions, are oh so simple to make.  Because they are smaller (usually) than corsages, there is less material used and less wiring required so they are  not nearly as fussy to construct.  Succulents add in an artistic, modern touch.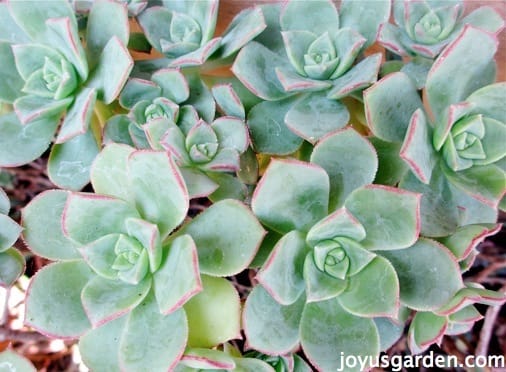 here's the aeonium I took the clipping from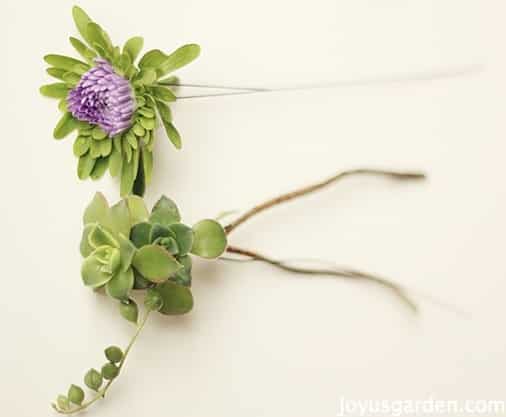 the succulent cluster on the bottom can be made up in advance
Roses and carnations are a couple of the boutonniere flowers commonly used.  Most times the flowers co-ordinate with the bride's bouquet.  I like to use succulents because they hold up beautifully for hours, days and months with no water.  You can make the succulent cluster (or base, whatever you prefer to call it) up a week or so prior to the event.  Add the flower or bud in the day before or day of – how sweet is that! 
Here are the materials you will need.
Scissors.

Wire cutters.

Stem wrap tape (sometimes called floral tape) – it comes in many other colors than green by the way.

Floral design wire – green wire or covered.  The green wire comes in paddle form also.  Both covered & green wires are sold in 18? lengths.  The gauge should be anywhere from 24 – 32.

Optional:  ribbon as a finishing touch.  In the video I use jute twine for a natural feel.
All the above materials can be found at Michael's or online by googling "floral supplies".

And of course, succulents & flowers (if desired).
I used one of these asters in the boutonniere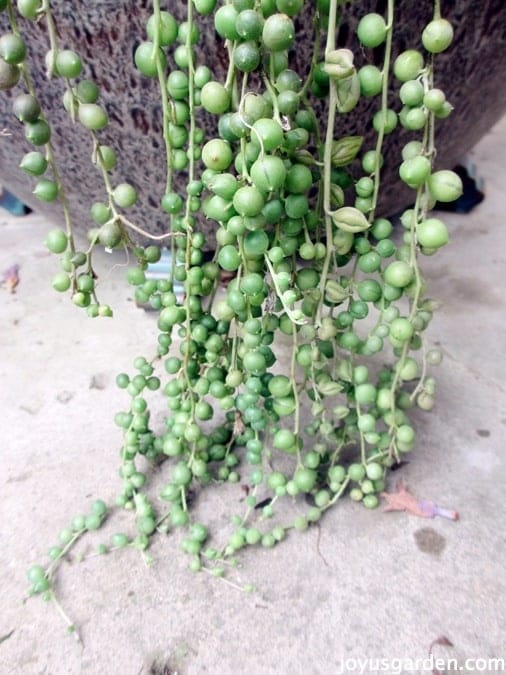 my String Of Pearls trails down 2' so there's plenty to nip off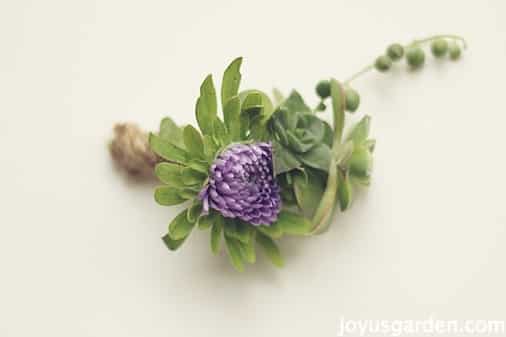 For a step by step on how this boutonniere was made, be sure to watch the VIDEO below.
I've already showed you How To Make A Flower Head Wreath.  In the next blog post and video I'll show you how to make simple corsage accented with succulents.  Be sure to come back!