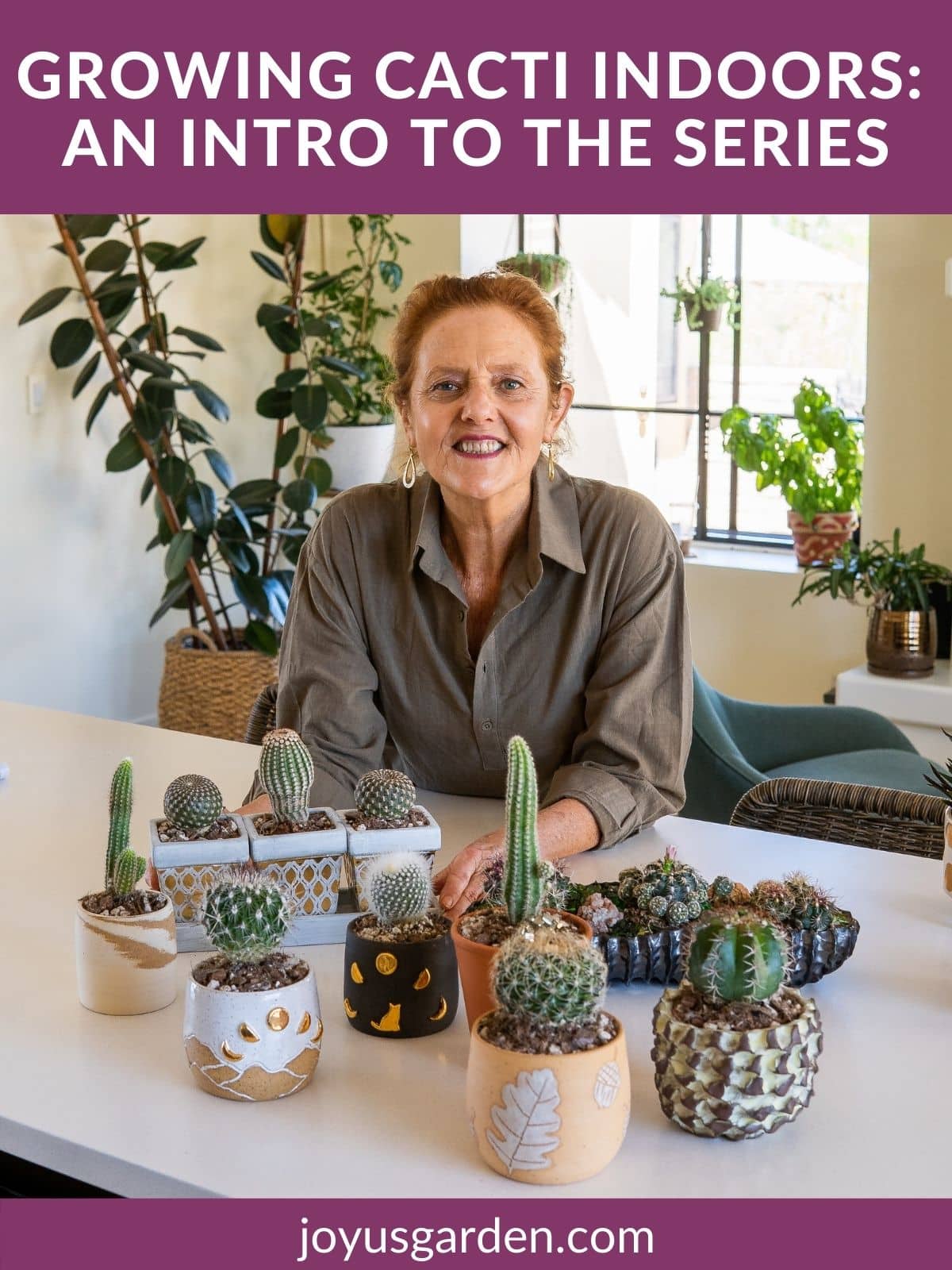 Cactus aren't cute and cuddly, but they sure are cool. I live in the land of cacti (Tucson, Arizona) and also grow them as houseplants. Growing cactus indoors isn't hard to do, but there are a few essential things to know.
Cacti are a subfamily of succulents. I'm not going into botanical specifics here but let's just simplify things before we go on. Most people think of succulents as soft and fleshy, and cactus as spiny and fleshy. And that applies here too.
I've done a whole series on Growing Succulents Indoors in case you missed it.
I have many cacti growing on my property and have gotten many spines on my fingers and even a couple stuck on my feet. No fun, but I have now learned how to best handle cacti without the pain!
This series focuses on tabletop desert cacti in 2″, 3″, 4″, and 6″ pot sizes. Growing cactus indoors is easy, so this series will be short and sweet.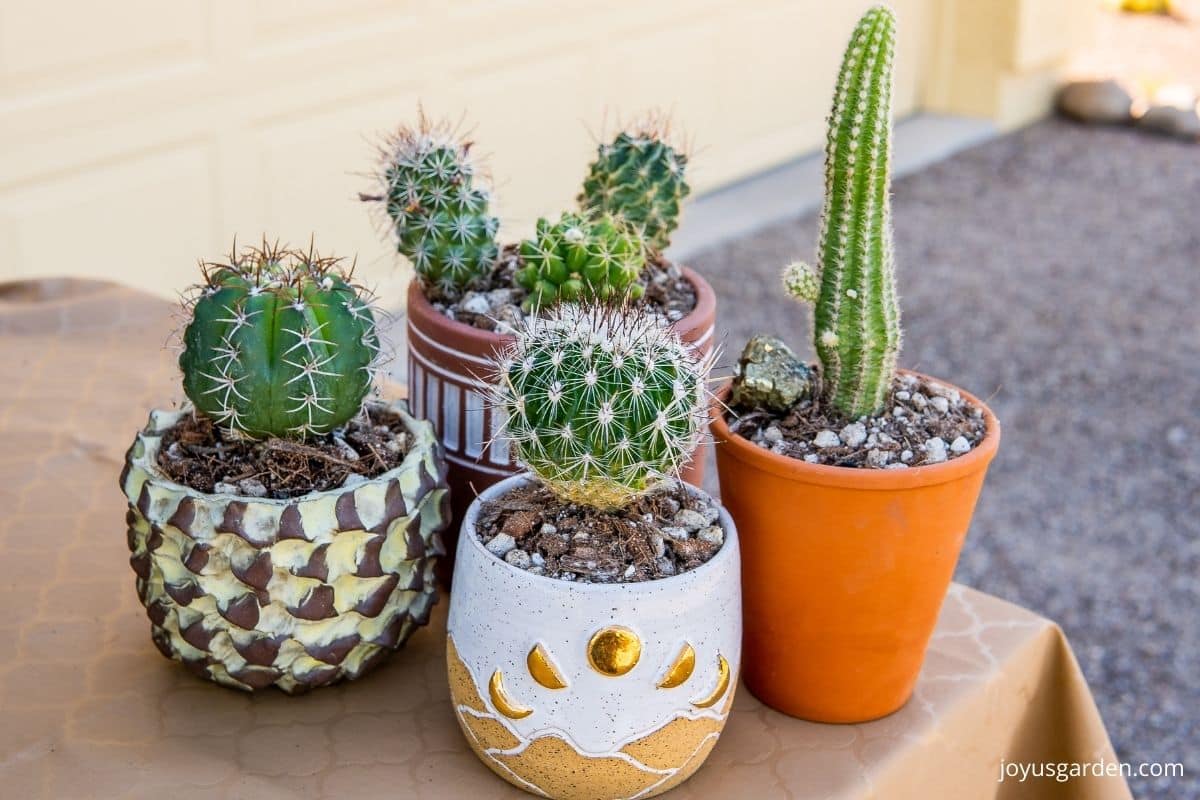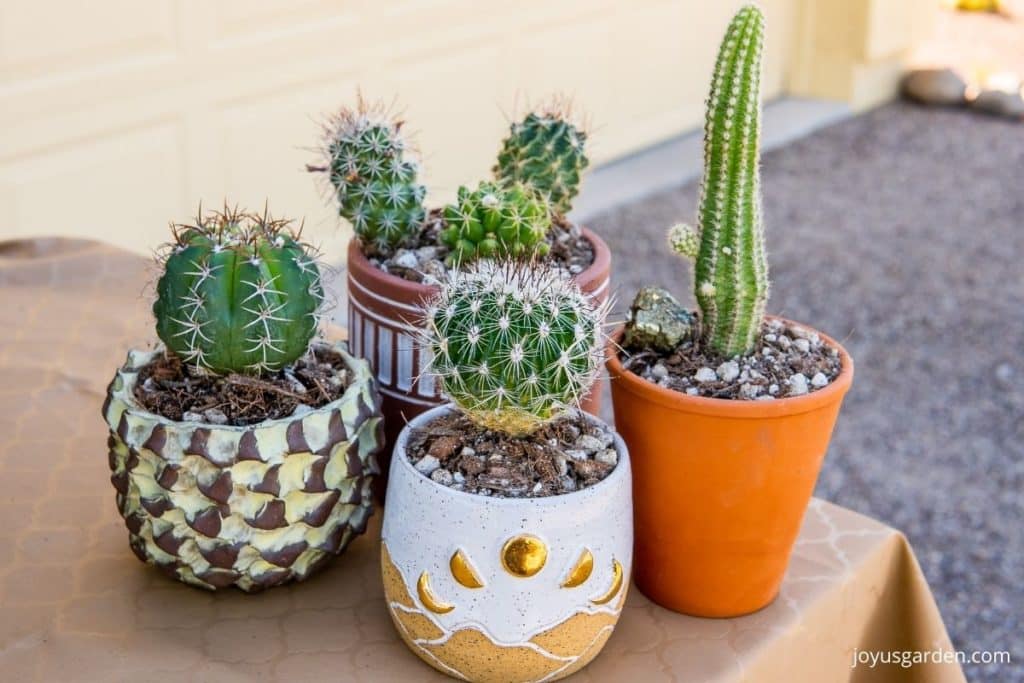 What's coming up, posts and videos:
Blog posts only
A brief overview of this series:
I have lots of bright natural light in my home and have been growing cactus indoors ever since I moved to Tucson. Every nursery and garden center here sells them and there are growers here dedicated solely to cacti. There is quite an assortment for us to choose from at all times.
We know this isn't the same for most of you. In each post that follows, we'll include a collage with 4 stores/growers to buy cactus from online in case you can't find any at your local nursery.
Coming up next in the series is indoor cactus care where you'll learn the most important points for growing cacti successfully.
Happy gardening,

This post may contain affiliate links. You can read our policies here. Your cost for the products will be no higher but Joy Us garden receives a small commission. Thank you for helping us spread the word & make the world a more beautiful place!