101 Gardening With Nell Foster
Gardening is my passion & my profession.  It's good for the soul & good for the body. I picked out some posts I thought all you fellow green thumbers (or wanna be green thumbers!) will enjoy.
A Dracaena Marginata Needs Pruning: How To Do It
If You Love Mojitos, You Need To Grow This Mint
Dracaena Marginata Cuttings Root Easily In Water: Here's How To Keep Them Healthy
1 Way To Get More Spider Plant Babies
Check It Out! A Tour Of My New Garden In The Desert 
Caring For & Pruning The Oh So Fast Growing Iochroma Cyanea
Pruning To Rejuvenate My Salvia Greggii
What Everyone Should Know About Growing Rosemary
7 Ways You Can Increase Curb Appeal and Home Sales
Sharing Plans For My New Desert Garden
How To Train A Weeping Pussy Willow To Grow Taller
127 Stunning Desert Plants and Succulents
Add A Touch Of Intrique To Your Garden With Black Flowers
Weeping Pussy Willow Tree Care Tips
10 Reasons Why I Love Gardening
How I Take Cuttings Of My Aeonium Arboreum
Thoughts On Leaving My Beloved Garden
3 Ways To Propagate Sansevierias aka Snake Plants
Shrimp Plant Needs A Good Pruning Every Year
7 Things To Think About When Planning A Garden
The Best Way To Feed Roses Organically & Naturally
How To Prepare and Plant A Flower Bed
See How Easy It Is To Prune Miniature Roses
A Quick And Easy Way To Clean And Sharpen Your Pruners 
How I Feed Camellias With Great Success
A Plant with Purpose: How To Care For Aloe Vera
Pruning & Trimming 3 Different Types of Salvias In Spring or Fall 
Why Is My Bougainvillea Dropping Lots Of Yellow Leaves?
A Plethora Of Roses in Every Color
Best Flowers for Cutting & Displaying in Your Home
Beautiful Cymbidiums For Your Viewing Pleasure
How To Make A Dish Garden Everyone Will Love
Ask Nell: Changing The Color Of Hydrangeas
How To Care For Stephanotis Vine
The Many Ways You Can Use Bougainvillea
All About The String Of Pearls Plant 
Get Inspired With These Beautiful Gardens
Caring For Bromeliads: What You Need To Know To Grow Them Indoors
An Easy Care & Fun Fern: Myers Or Foxtail Fern
Weeping Pussy Willow Tree Care Tips
Caring For Bromeliads: What You Need To Know To Grow Them Indoors
The Big Winter Pruning & Training Of My Bougainvillea
Pruning & Trimming 3 Different Types of Salvias In Spring or Fall
How I Water My Phalaenopsis Orchids
Houseplant Love: Care Tips For The Fabulous Fiddleleaf Fig
The Quintessential Low Light Floor Plant: The Dracaeana Janet Craig (aka Lisa)
A Gorgeous Plant Deserves a Gorgeous Pot
My Far Out Fern: A Crested Japanese Bird's Nest Fern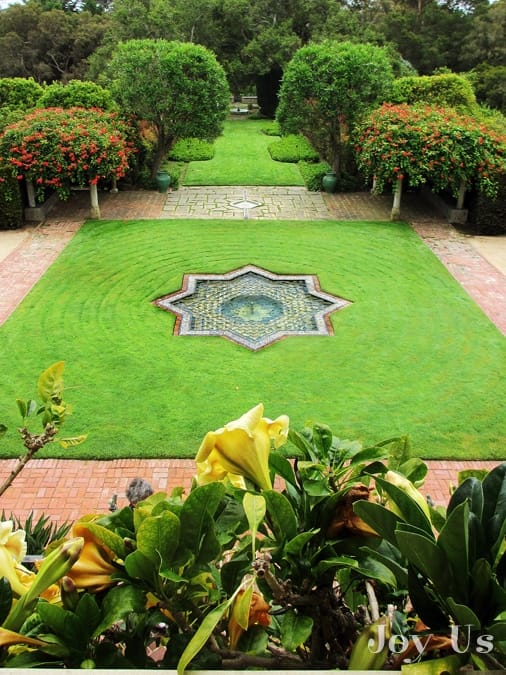 gardening websites, gardening gift ideas, tips on gardening, gardening 101, home gardening tips, gardening accessories, beginners gardening tips, gardening for dummies, gardening videos, best gardening websites, best garden blogs, gardening blogs, gardening bloggers, best gardening bloggers, gardening basics, gardening tips for beginners, gardening design,container gardening ideas, Gardening Flowers, easy gardening, gardening tips and tricks, crafting tips and tricks, crafting 101, crafting help, crafting with flowers, crafting with plants