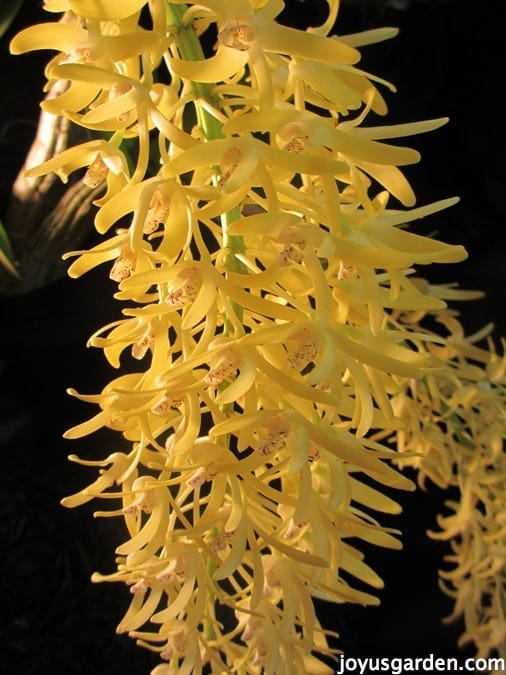 So many orchids, so little time.  There are a myriad of different types of orchids in the world and that makes my head spin – genus, species, hybrids, not to mention color, and on it goes from there.  Santa Barbara is one of the major orchid growing regions in our country so I see them at local growers, retail greenhouses, our farmers markets and the orchid shows and fairs that come to town.  When I decided what this Flower Friday post would be, I didn't realize how many photos of yellow orchids I have.  I narrowed the photo field down to seventeen.   Surely you can find an orchid here that suits your fancy!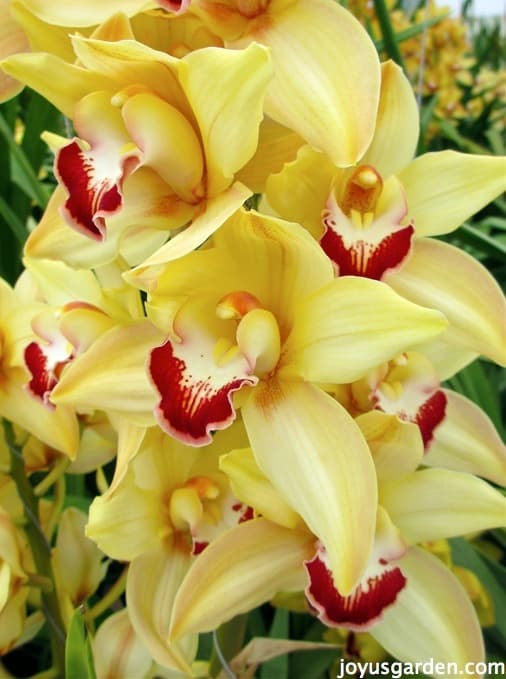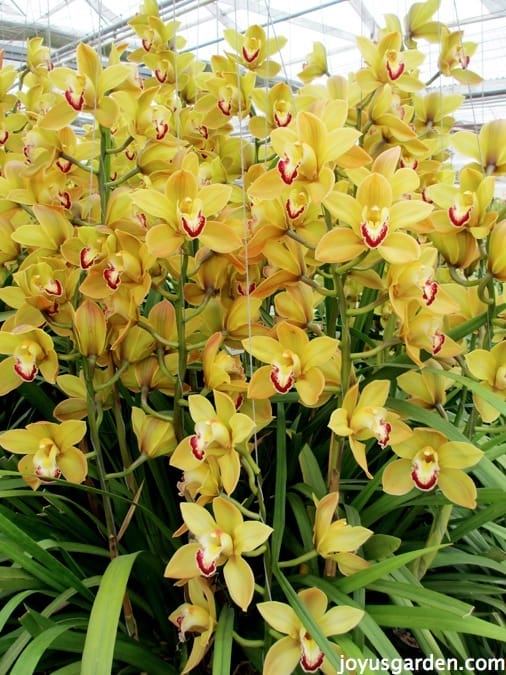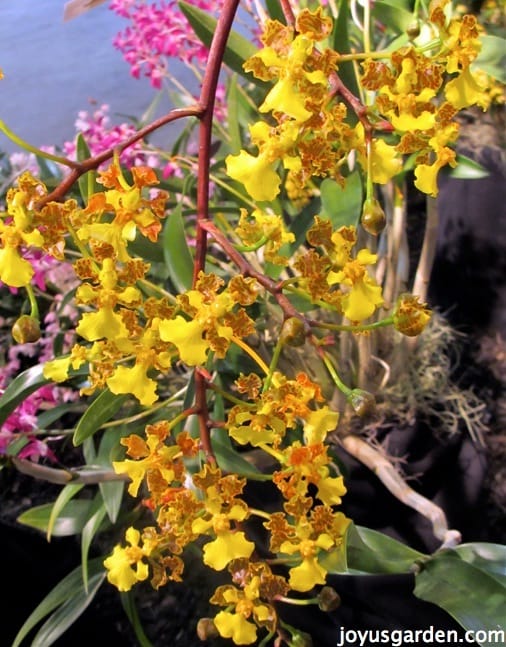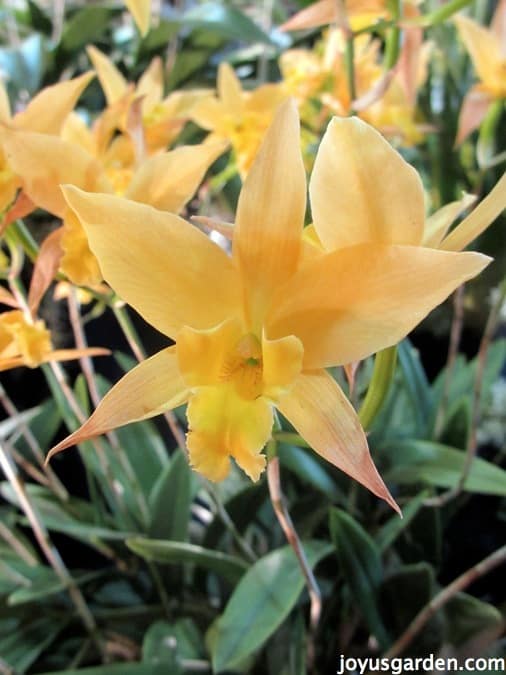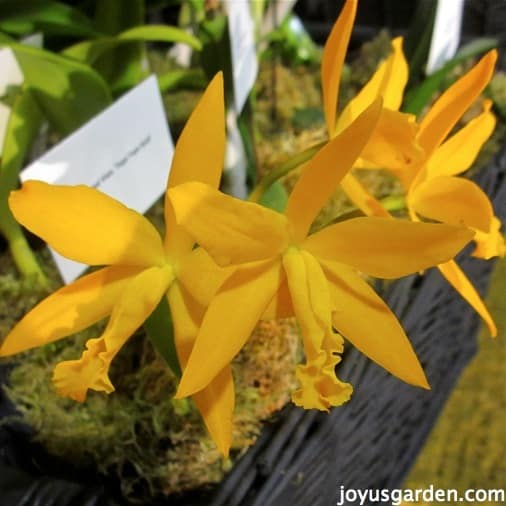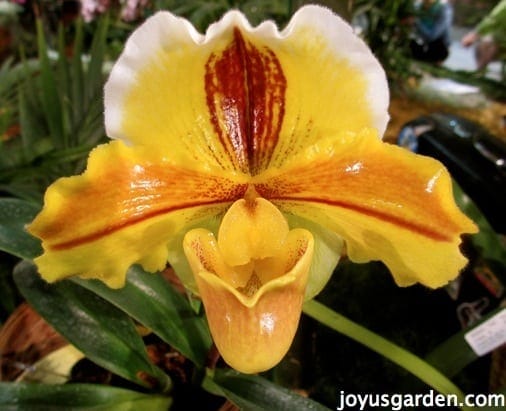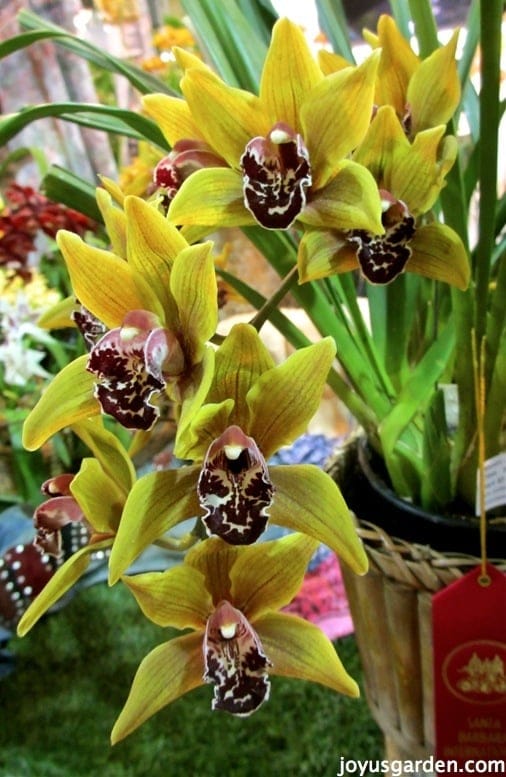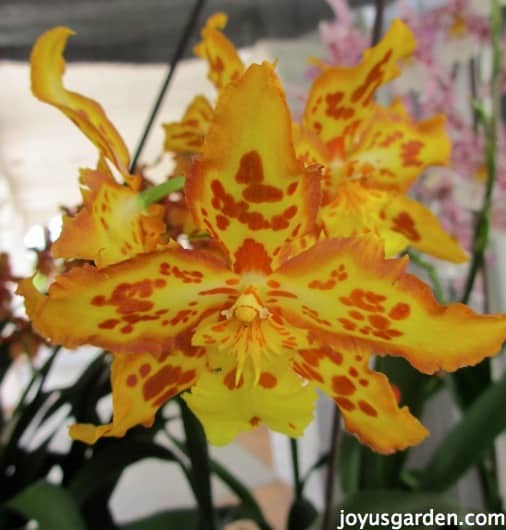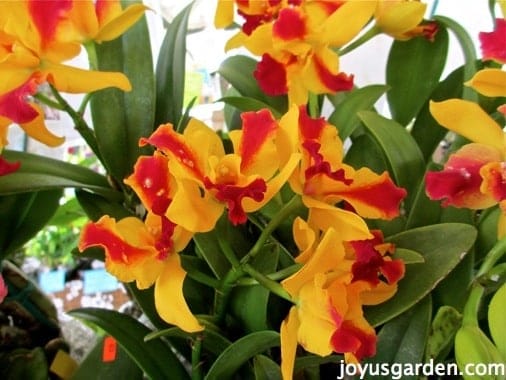 Yellow orchids apparently stand for friendship and new beginnings.  And that makes sense because yellow is a very bright and cheery color which also energizes – full steam ahead!  A yellow orchid would be a great gift for your best friend or the brand new love in your life.  Heck, I think orchids are a gift anyone would want to receive.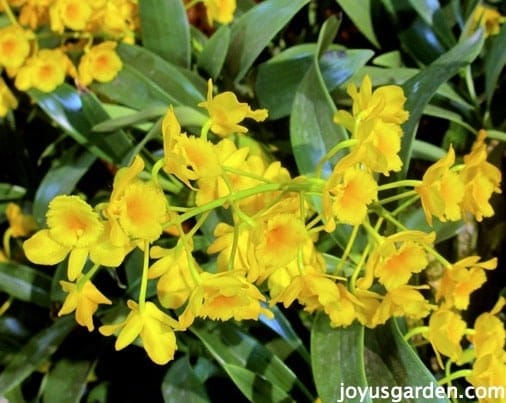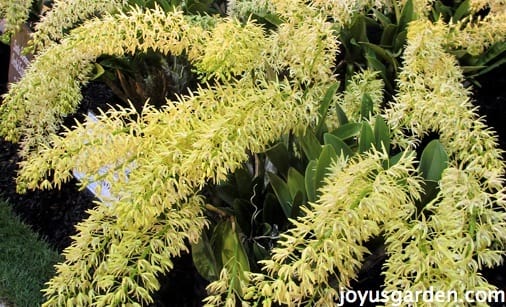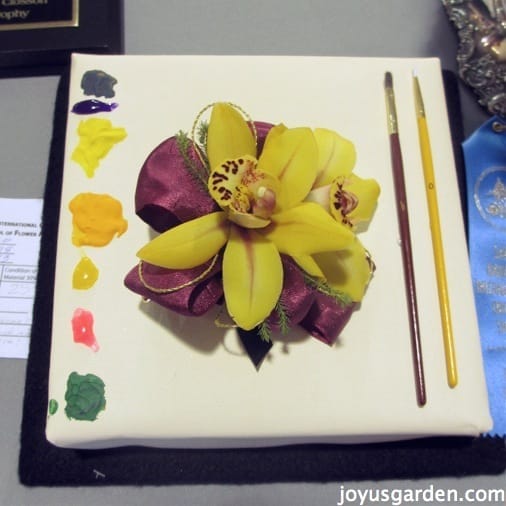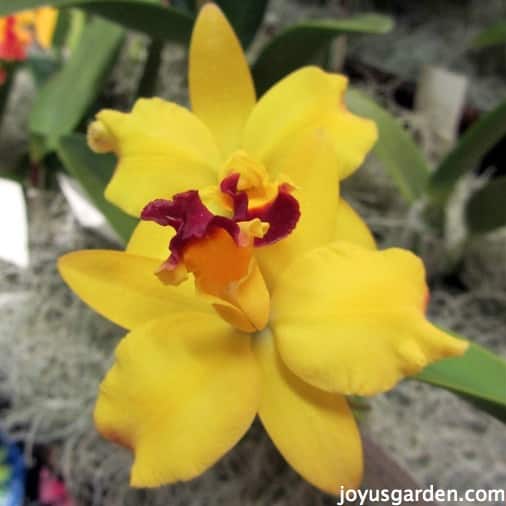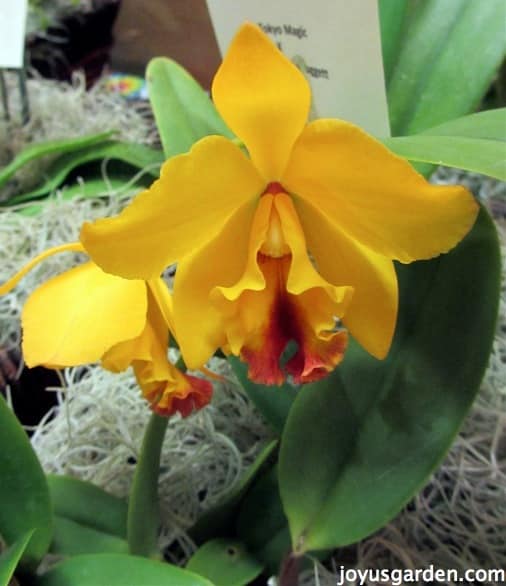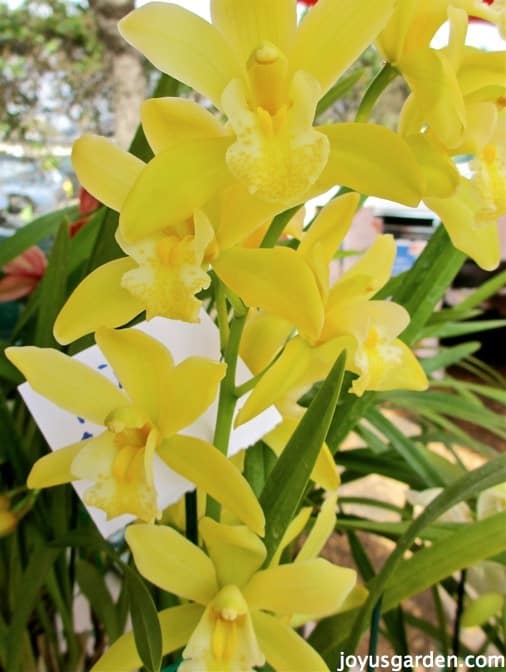 Hopefully you're not cross eyed from looking at so many photos of flowers.  I took all these photos in Santa Barbara at orchid shows and at a few in the greenhouses of the growers in nearby Carpinteria.  We love orchids here at Joy Us garden & we hope you do too.
LINKS
Here Are A Few Of Our Other Orchid Posts – We Have More!
Phalaenopsis & Miltoniopsis (Moth and Pansy Orchids)  
Paphiopedilum (Lady Slipper & Bulldog Orchids) 
This post may contain Amazon affiliate links. You can read our policies here. Your cost for the products will be no higher but Joy Us garden receives a small commission. Thank you for helping us spread the word & make the world a more beautiful place!