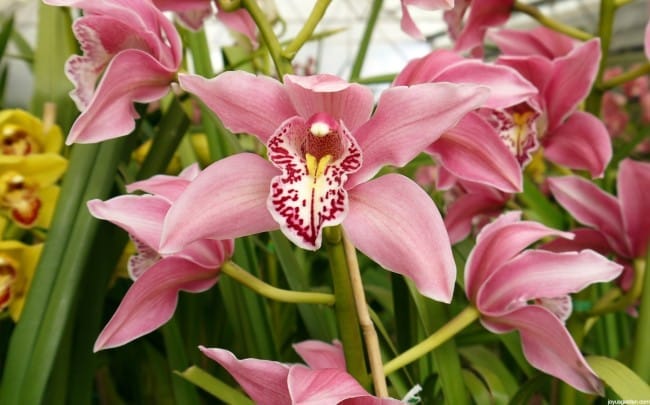 If you've been following me for any amount of time, you know how I love flowers.  I love to see them in a garden, in a greenhouse, at our farmers markets or in vases in my home. I live in Santa Barbara, Ca which is an agricultural region where many flowers, both for the nursery and the cut floral trade, are grown.  Lucy and I visited a orchid grower's greenhouse, Gallup & Stribling in nearby Carpinteria, a month ago so let me take you on a tour.  Many orchids coming up for your viewing pleasure!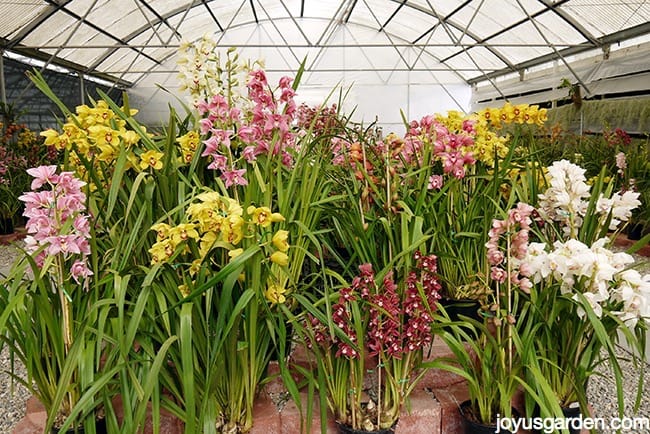 Here's a bit about our California Orchid Trail taken directly off their website:  "Nestled on the narrow plains between the rugged Santa Ynez Mountains on the north and the calm, blue seas of the Pacific Ocean, the California Central coast enjoys a mild, Mediterranean climate with temperate nights and soft, ocean breezes.  From this splendid setting has sprung an orchid industry that produces more orchids than any other region in our country."   Plus, if having 100's of acres of greenhouses full of  orchids wasn't enough, we also have orchid shows and orchid fairs.
Let me show you some sensational orchids along with the greenhouses where they're grown::
I visit the orchid greenhouses from time to time and never even get close to being tired of seeing these fascinating flowers.  Orchids are commonplace around here and when cymbidium season is in swing (November through May), you'll always find a vase or 2 of them in my house.  It's nice to have so much beauty close by!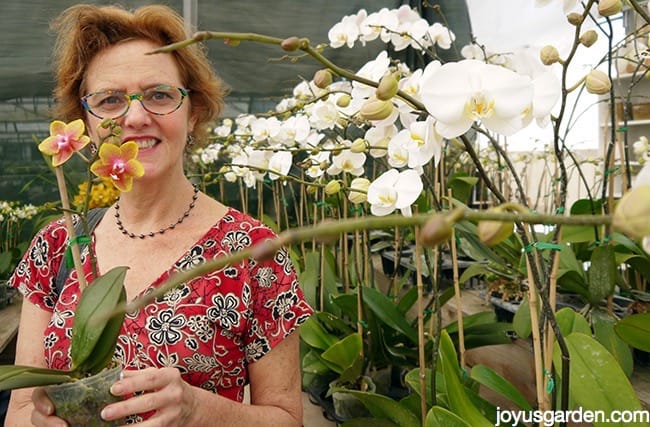 Gallup & Stribling has a beautiful visitor's center so be sure to visit them if you're ever in the Santa Barbara/Carpinteria area.  There's lots to buy so be sure to leave room in the car for an orchid or 2!
The California Orchid Trail has lots of info about the growers in this area.