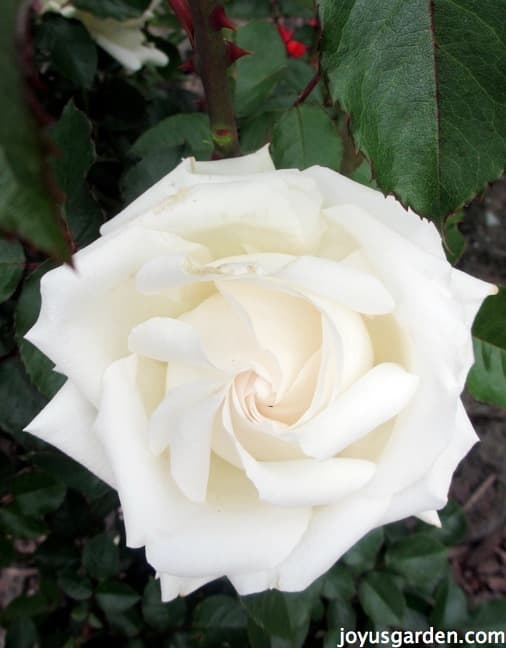 White roses symbolize innocence, purity and true love.  And that is why, my friends, they are the traditional flower for brides' bouquets and have remained so over the years.  White roses quietly proclaim: new beginnings!
Related: Answering Your Questions About Fertilizing & Feeding Roses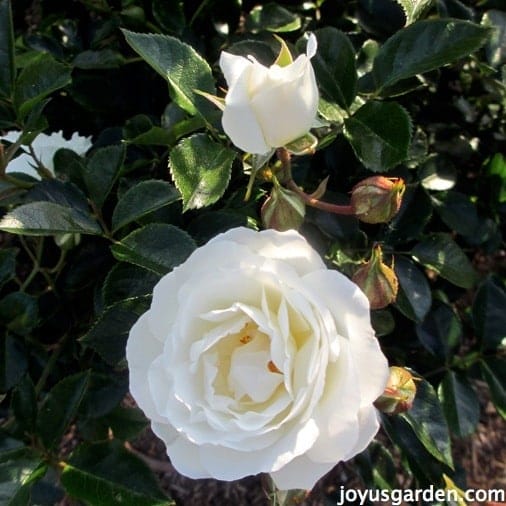 Pillow Fight: Shrub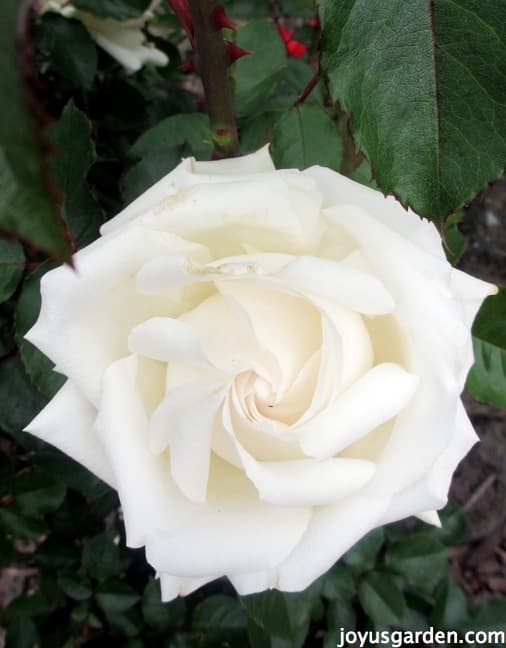 Whisper: Hybrid Tea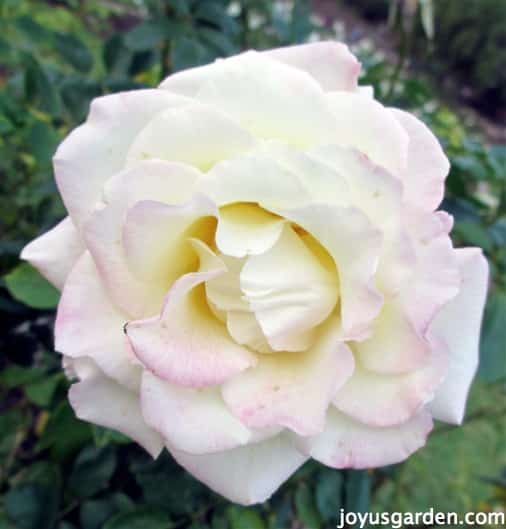 Pearl: Hybrid Tea
I absolutely love David Austin roses and here are my white favorites: Claire Austin (also gorgeous as a climber), Glamis Castle and Fair Bianca.
Soon after I moved to California from the East Coast, I started working at Berkeley Horticultural Nursery (revered by plant hounds in the San Francisco Bay Area) in the Spring for 6 years in order to learn plants in those parts. The nursery had an arbor on the side patio which was covered with the gorgeous rose Sombreuil – swoon!
Alas, I don't have any pictures of the aforementioned roses but you can look them up online if you please.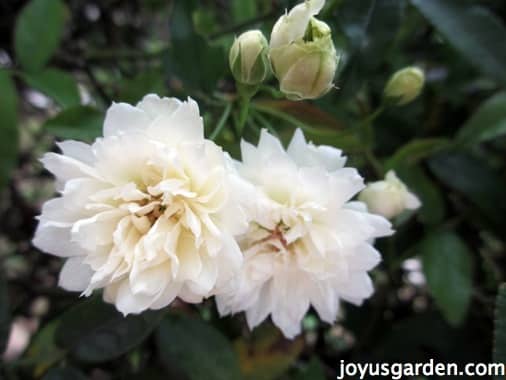 Rosa banksiae "alba plena" – Climber
Maria Shriver – Grandiflora
Speaking of bridal bouquets, I'm throwing in this picture of Stephanotis or Madagascar Jasmine (not a rose) just for fun. It's growing in my neighbor's front yard and is a fairly commonly seen vine here in Santa Barbara. White roses and Stephanotis go hand in hand – Martha Stewart refers to this as "the wedding plant" and grows it in her greenhouse.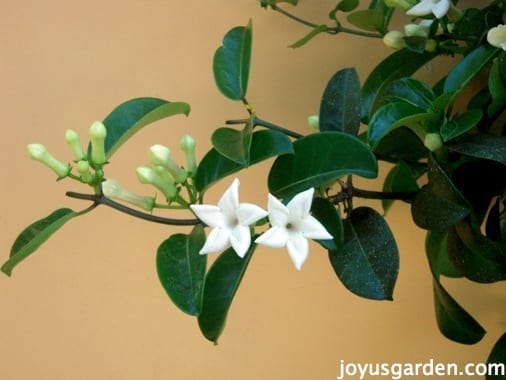 Stephanotis
White roses are beautiful in a very tranquil and understated way. Do you have a favorite white rose?