Flower Friday: Gerber Daisies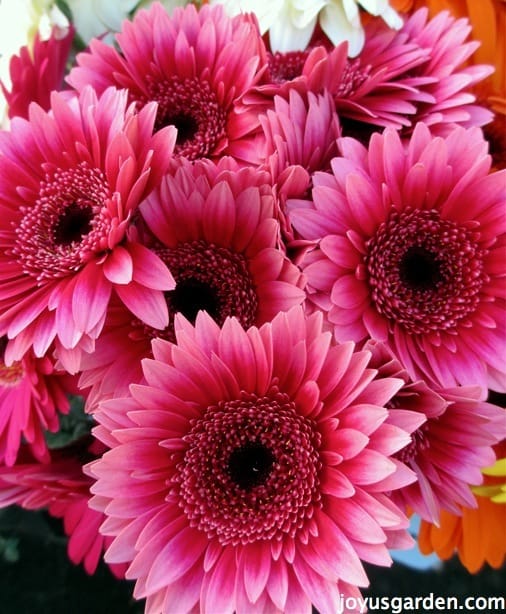 Gerber Daisies, in the same family as those jolly sunflowers, are the 5th most popular flower in the world.  In recent years the flower size has gotten bigger, the color combos jazzier and different forms have emerged.  Their meaning is cheerfulness which is evident by their large heads and bright colors – some of them like glowing neon.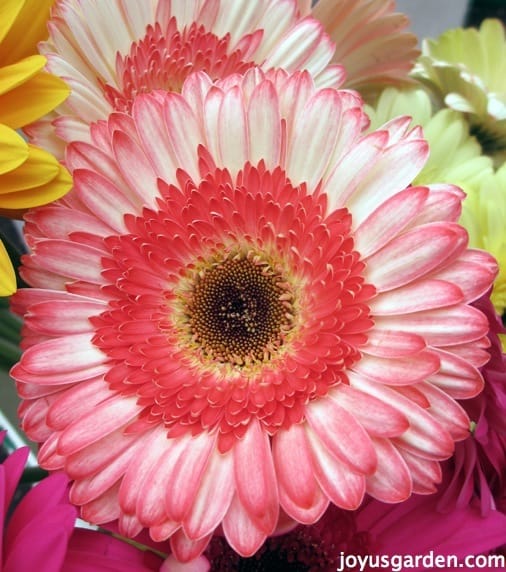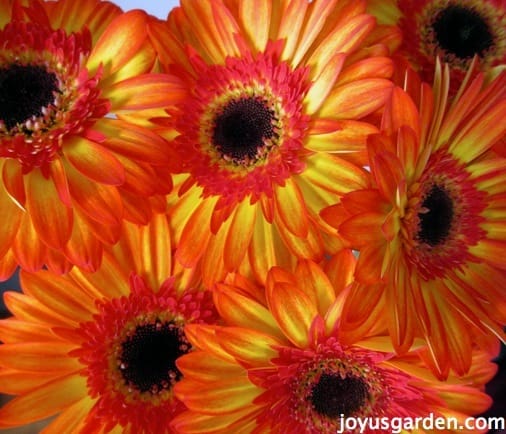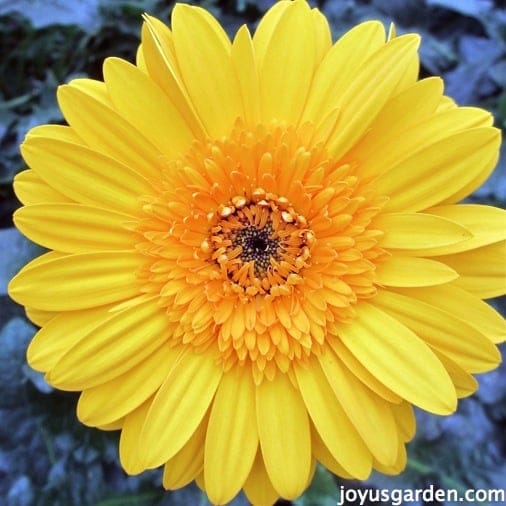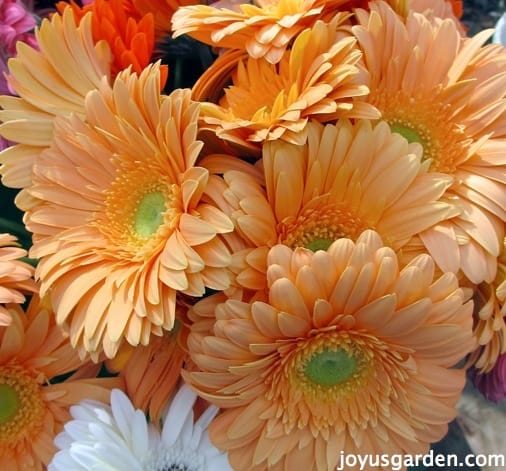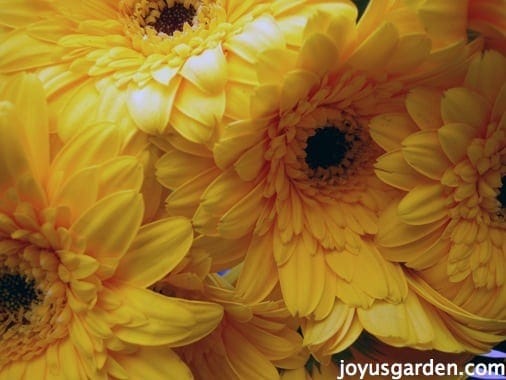 In the trade, they are greenhouse grown and available each and every season.  Lucky for me they are sold year round at our Santa Barbara Farmers Market supplied by growers in nearby Carpinteria.  As cut flowers they last anywhere from  7-10 days.  When I use them in an arrangement I usually cut the stems low down because they tend to "flip flop" all over.  Their flowers look like the sun and the colors are just as vibrant.  Cheerfulness indeed!
---
This post may contain affiliate links. Please check our policies
here
.