My friend is going to a soiree at The Getty Center this Sunday so I thought I'd give her a little preview of what she will see.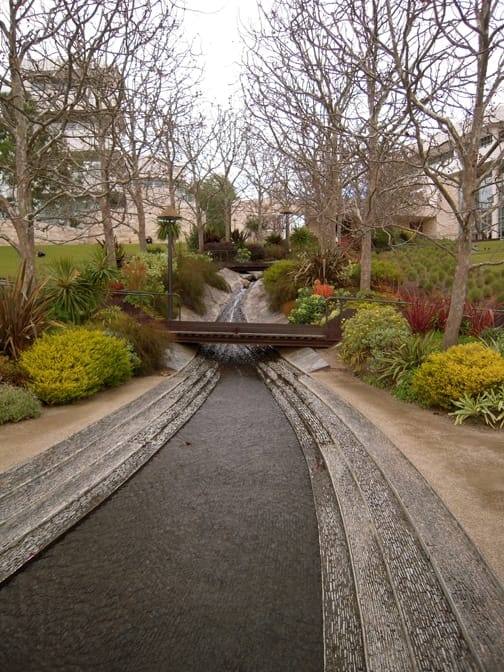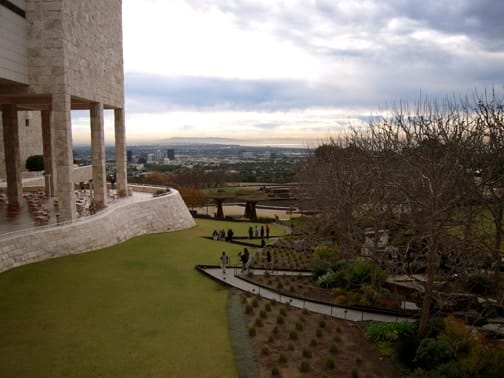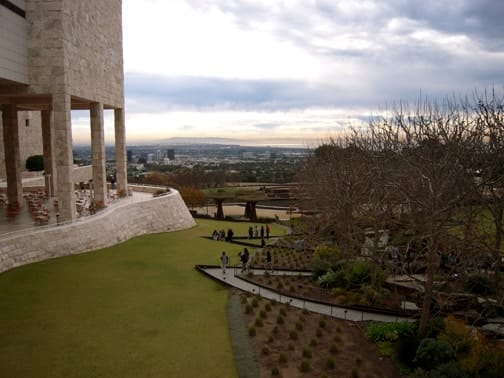 In early January Tina, Irene and I took a docent lead tour of the gardens, wandered a bit on our own and then headed off to Santa Barbara ( Irene stayed on to actually go inside the museum!). A cold, rainy spell had just drifted in and out so the gardens were definitely in a sleepy winter state.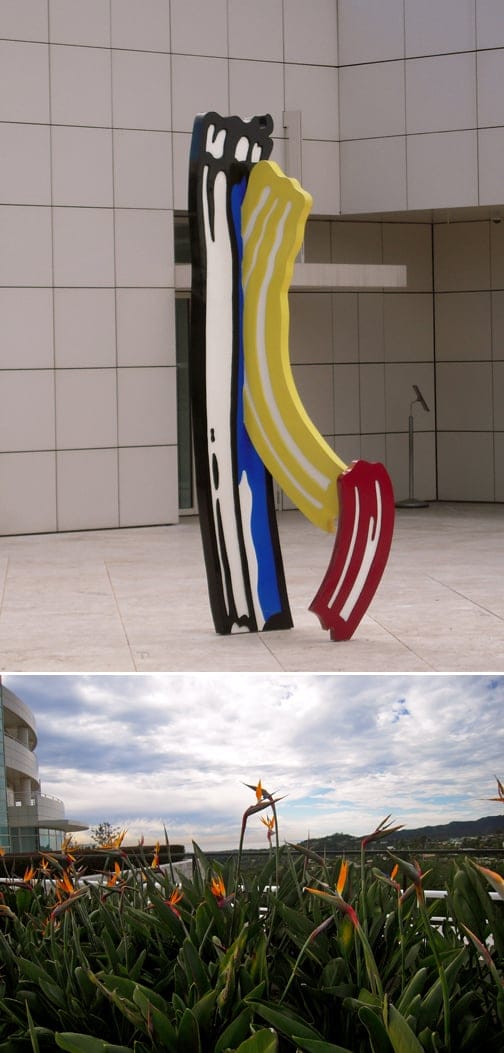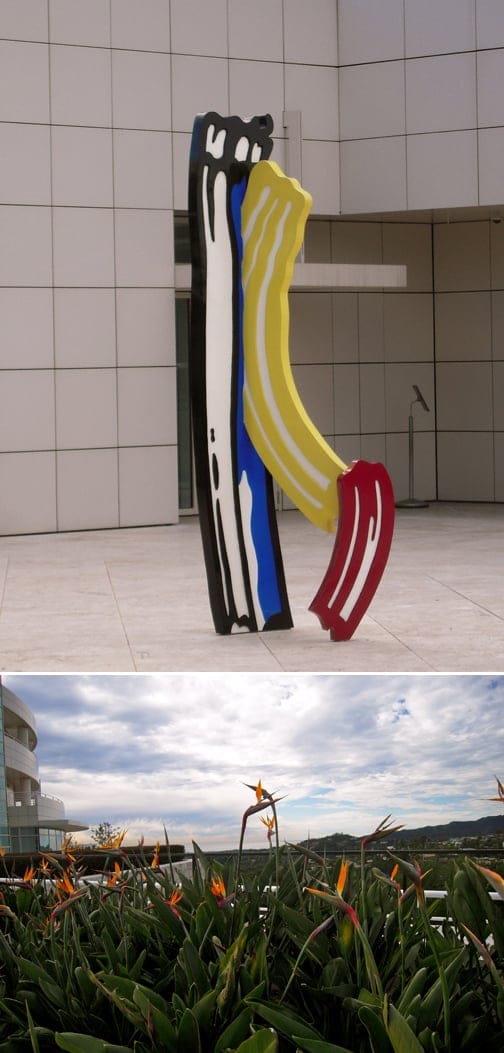 An artist (not the architect or landscape architect), Robert Irwin, took over the landscaping project and had a hand in everything … even the rock placement.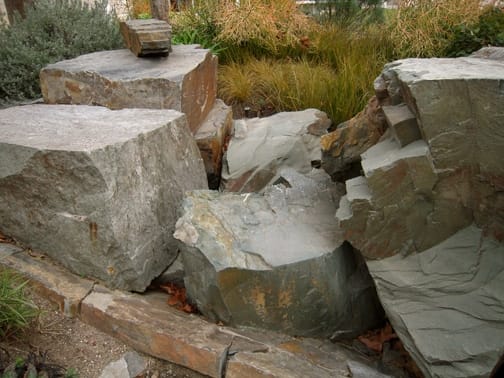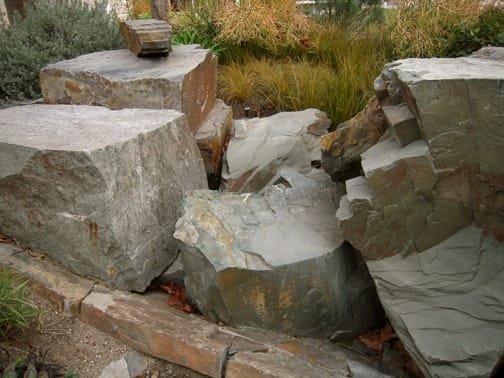 One of the plants in bloom – a purple leafed Oxalis.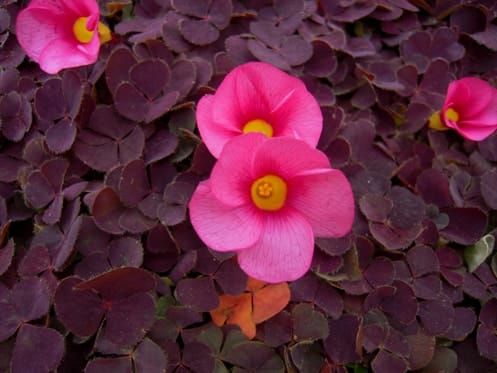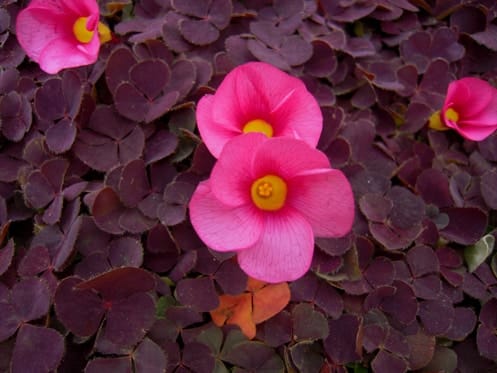 Azaleas make up the maze in the center of this large water feature.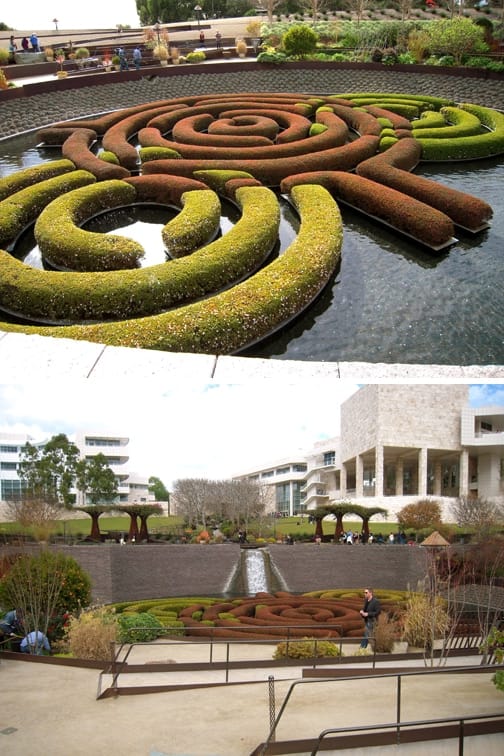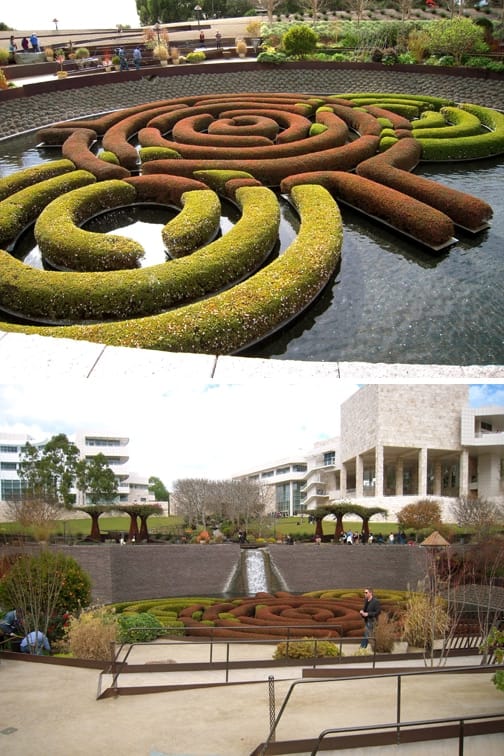 Love the color of this palm … looks like a Chamaerops to me … any one know for sure?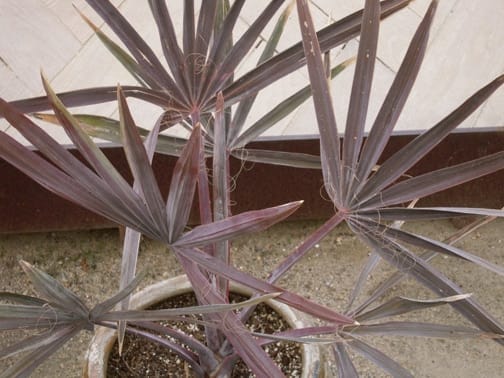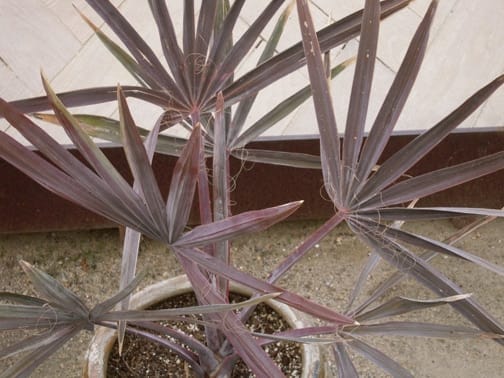 I'll show you a couple of Alexander Calder stabiles gracing the side garden as we were neighbors in Roxbury, Connecticut.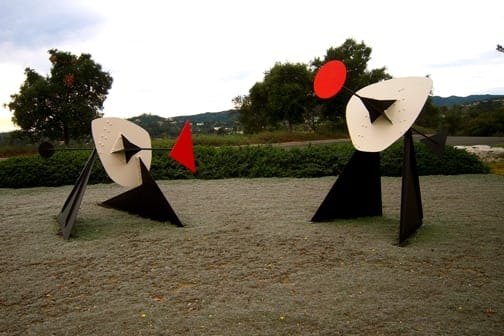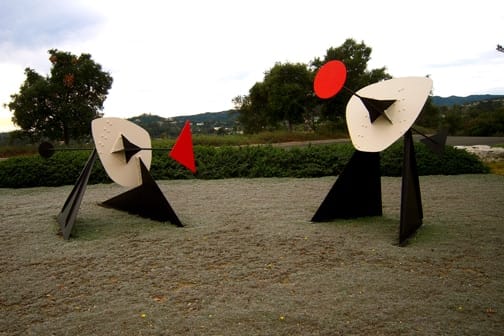 Seems like miles of Travertine marble (most polished – this one of the unpolished sections) were used for the walls.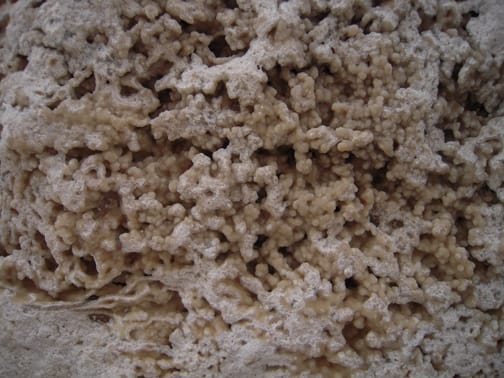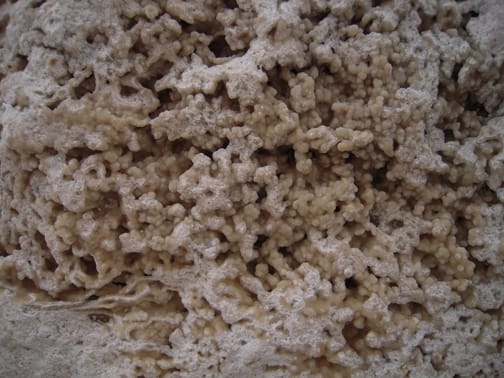 In dry Southern California (for 9 months out of the year anyway!) it's always nice to see a water feature.


So Emily … enjoy the gardens, the museum and mostly … the party!