A Visit To Shakespeare's Garden In Brookfield, Connecticut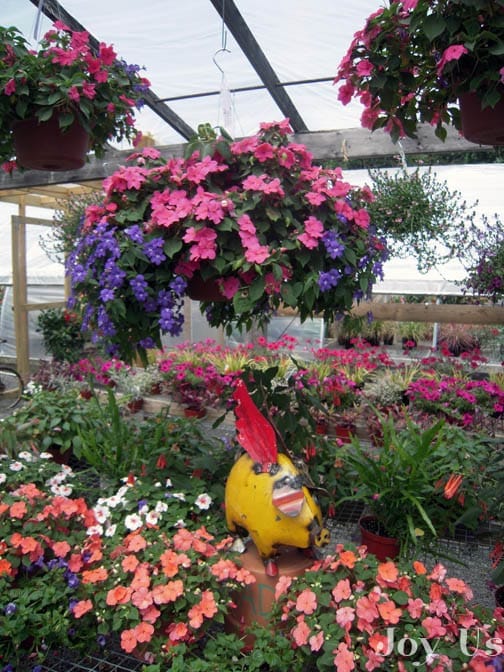 As I said on the "about" page here … a trip to a nursery still makes me giddy! So when my friend suggested we visit one of her favorite nurseries, a place called Shakespeare's Garden, it was all systems go. This beautiful garden center in Brookfield, CT whose tag line is "see nature differently," is as stated: "A unique home + garden shop with items selected to bring you beauty + inspiration."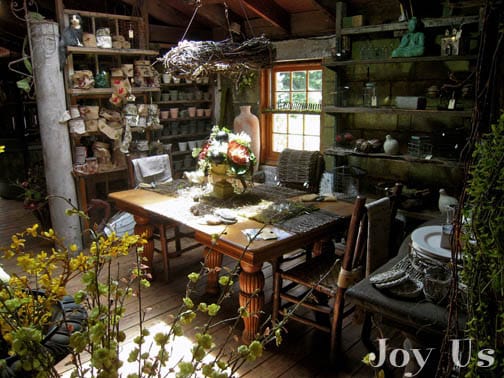 On staff at Shakespeare's Garden you'll find horticulturists, floral designers, container gardeners, growers and landscape designers. They provide installation as well as maintenance to keep that investment in your garden on track. The property encompasses 10 acres and includes a garden shop housed in a barn, greenhouses, display gardens and plants for sale.
They grow 90% of the herbaceous ornamentals that they carry, which is quite unique for a garden center, especially in a area where it's cold 6 months out of the year. They even carry a reasonable selection of my favorites … succulents. To-die-for garden ornaments and enhancers, which are tucked all over the property, are available for sale. You just have to keep your eyes and senses wide open!
Here's what I saw:
THE SHOP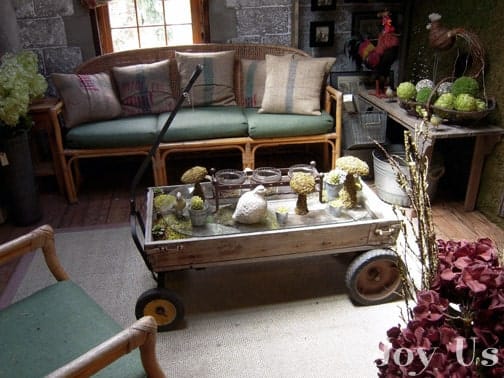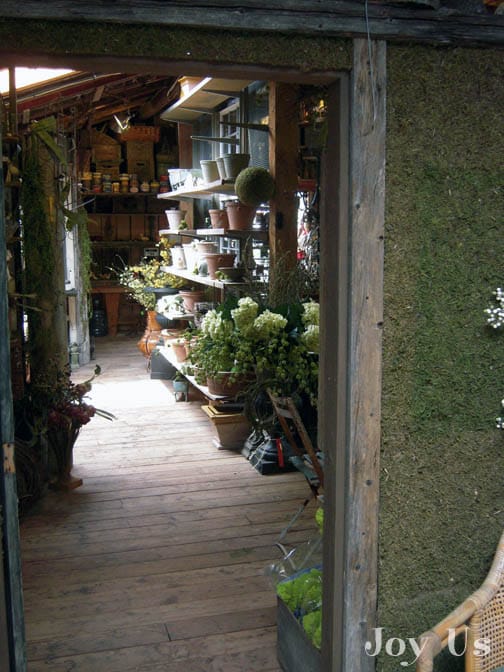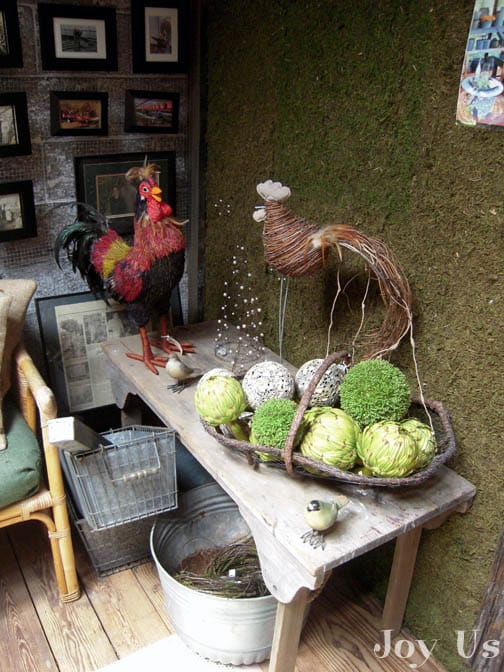 To see more pics of the Shop click here
PLANTERS AND BASKETS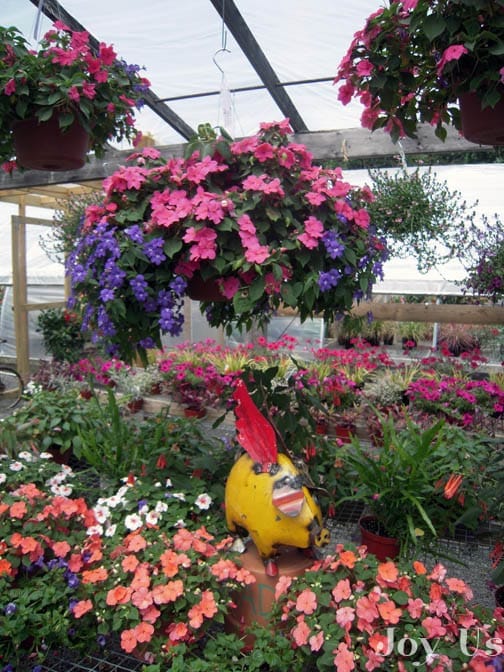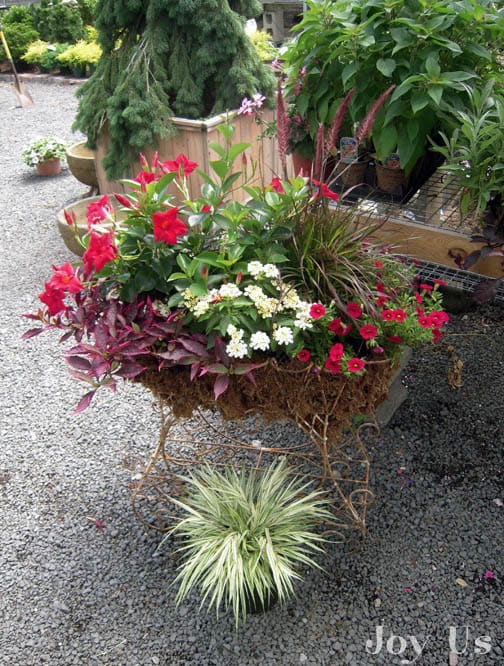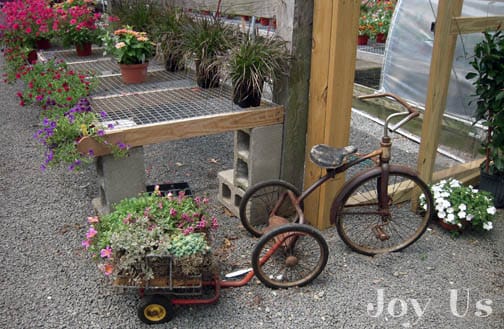 To see more pics of planters and baskets click here
IN THE GARDENS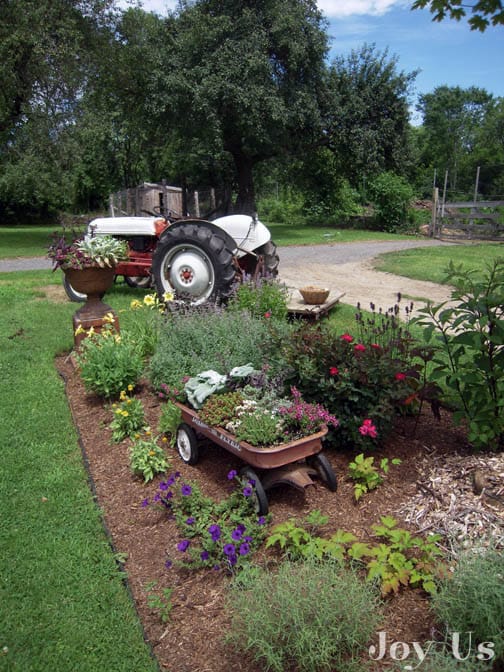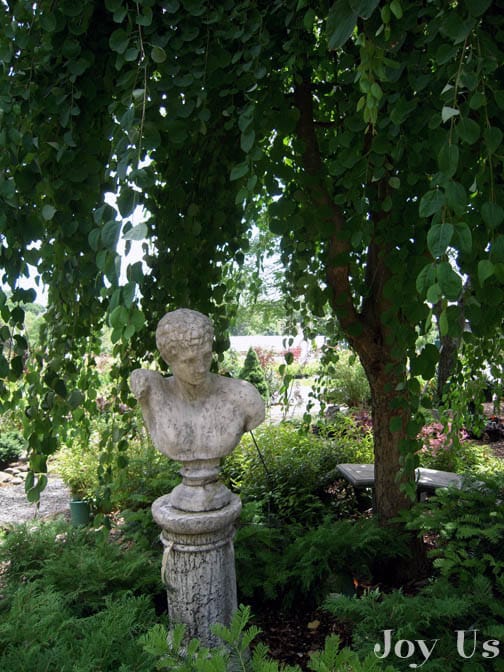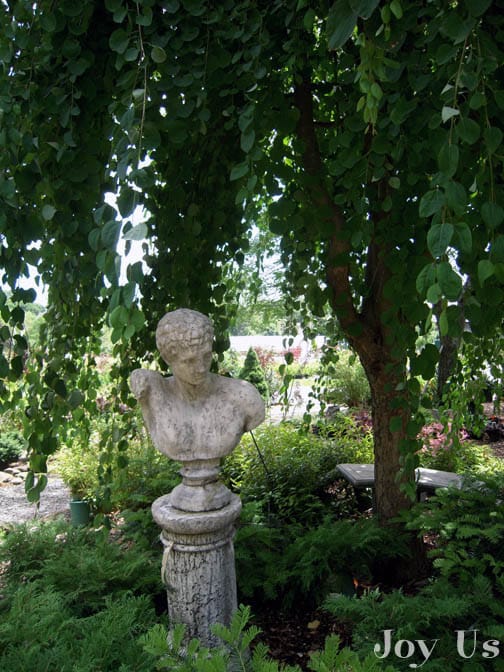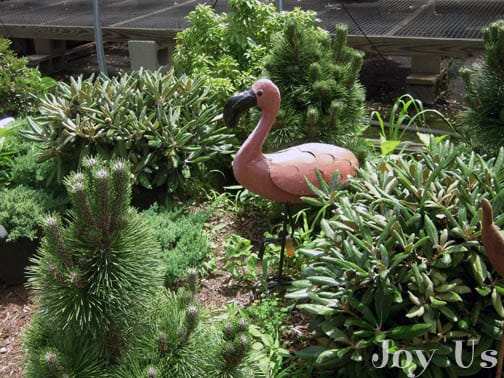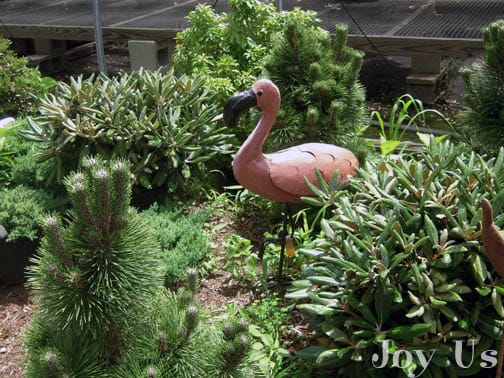 To see more pics in the gardens click here
The next time you're in northern Fairfield County, Connecticut be sure to pay this appealing garden center a visit!
Visit their website at: //shakespearesgarden.net
Let Us Inspire You. Just Sign Up For Our Free Newsletter And You'll Get:
* Tips you can use in the garden
* Ideas for crafting and DIY
* Promotions on our merchandise
---
This post may contain affiliate links. Please check our policies
here
.