Are you a newbie gardener who wants to find easy-care houseplants? Here's my list of 7 tried & true tabletop & hanging houseplants to get you on your way.
We all start somewhere no matter what we're doing or learning. Plants are my happy zone and they've been a part of my life since childhood. Maybe you're a beginning gardener and have no idea where are how to start.
I was not raised in the digital age so this online business of mine has been a challenge. As a matter of fact, I didn't start Joy Us garden until I was in my early 50's.
Although it's been majorly frustrating and confusing at times, I've learned so much and the ride has gotten smoother. You'll find the same to be true as you get more comfortable being around and caring for houseplants.
Here's my list of 7 easy tabletop and hanging houseplants to get you on your way.
Plants are living things and yes, you can kill them. If it makes you feel any better, a few have died under my watch. That's why I'm suggesting these 7; they're tried and true in my book.
These houseplants are not only easy care, but are long-lived and easy to find in a local nursery, big box store or online.
In case you're not familiar with the word tabletop, it means anything that goes on a table, shelf, credenza, buffet, armoire, etc. In houseplant terms, these are usually 4″, 6″, 8″ and 10″ grow pot sizes.
I'm going to list 5 runner-ups along with the 7 picks listed below . I chose these houseplants not only based on my own horticultural experiences but also on comments and questions I've received from readers and viewers. You'll find a few care and buying tips, a video and light conditions explained towards the end.
Some Of Our General Houseplant Guides For Your Reference:
7 Easy Tabletop & Hanging Houseplants
I'm only touching on a few points in regards to these rockstar houseplants. I've done posts and videos on all of them so click the links to find out more if any spark your fancy.
Snake Plants
Low to medium light (I explain light levels down below). Snake Plants (Sansevierias, Mother In Law Tongues) are about as tough & easy as it gets. They come in a range of leaf patterns, shapes, sizes & forms. The taller growing varieties can be floor plants.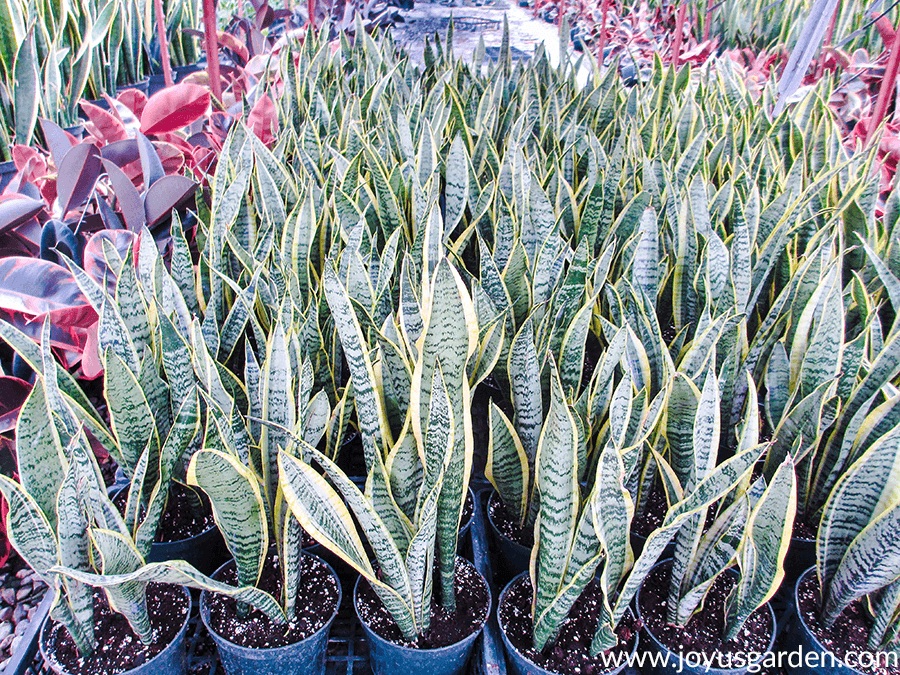 ZZ Plant
Medium light. ZZ Plants (Zamioculcas, Zanzibar Gem) have beautiful foliage & have become quite popular in the last 5 years. Larger ones can also be a floor plant. There's a variegated form but it's much harder to find.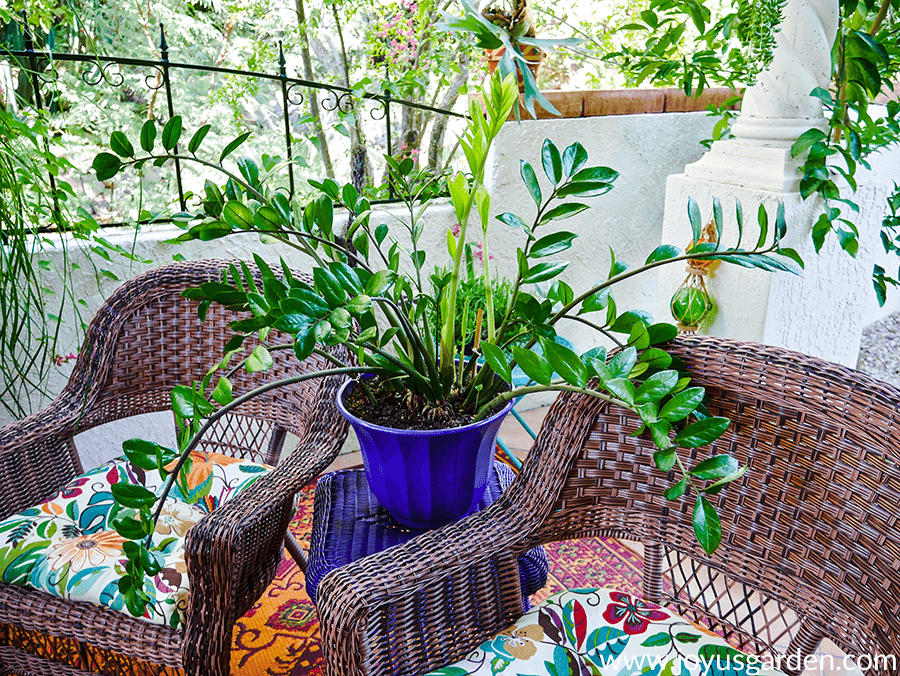 Pothos
Low to medium light. Pothos (Epipremnum, Devil's Ivy) are the old standby when it trailing plants. The ones with variegation & chartreuse foliage need medium light. Jade Pothos, with solid green foliage, is the one that tolerates lower light.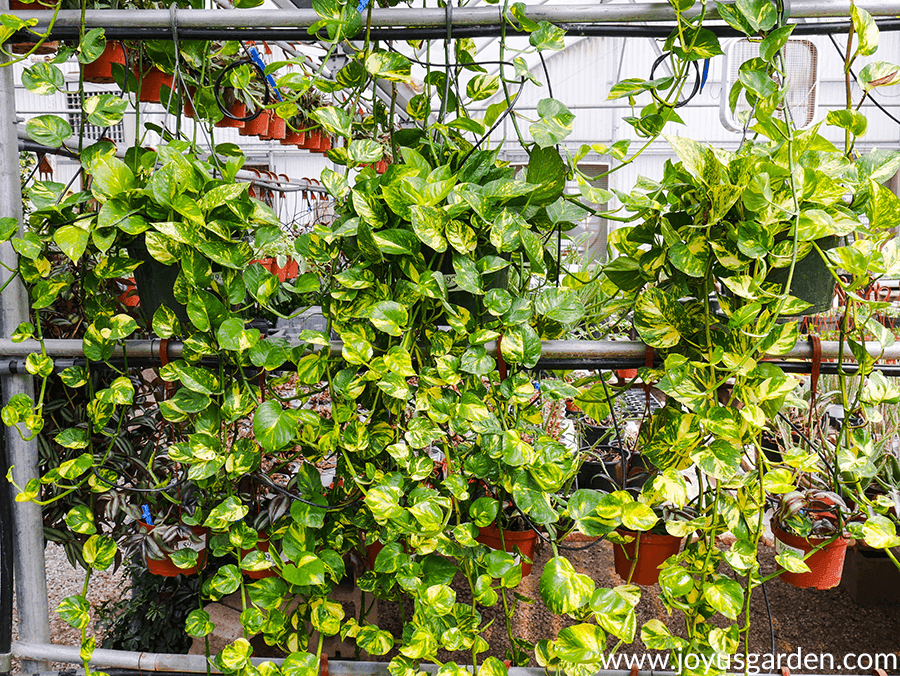 Golden Pothos at Green Things Nursery awaiting a new home. I have this variety of Pothos on top of an armoire & it can't be beat it when it comes to trailing.
Spider Plants
Medium to high light. Spider Plants (Chlorophytum, Airplane Plant) are another hanging plant option. What makes them trailing plants is the easy to propagate babies which they produce. They'll tolerate low light too but won't produce babies as readily. Green/white & green/chartreuse are the color combos you usually find them in.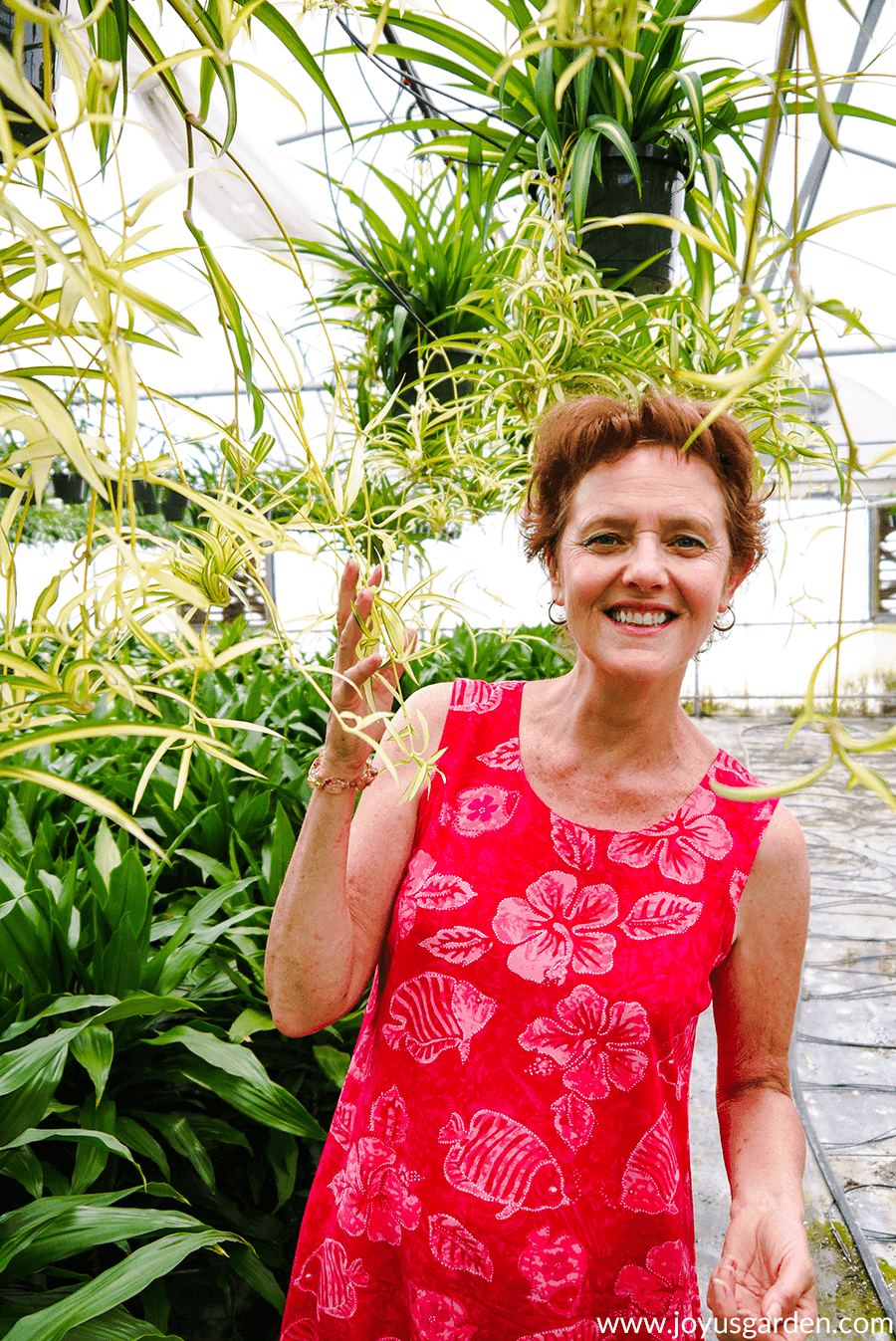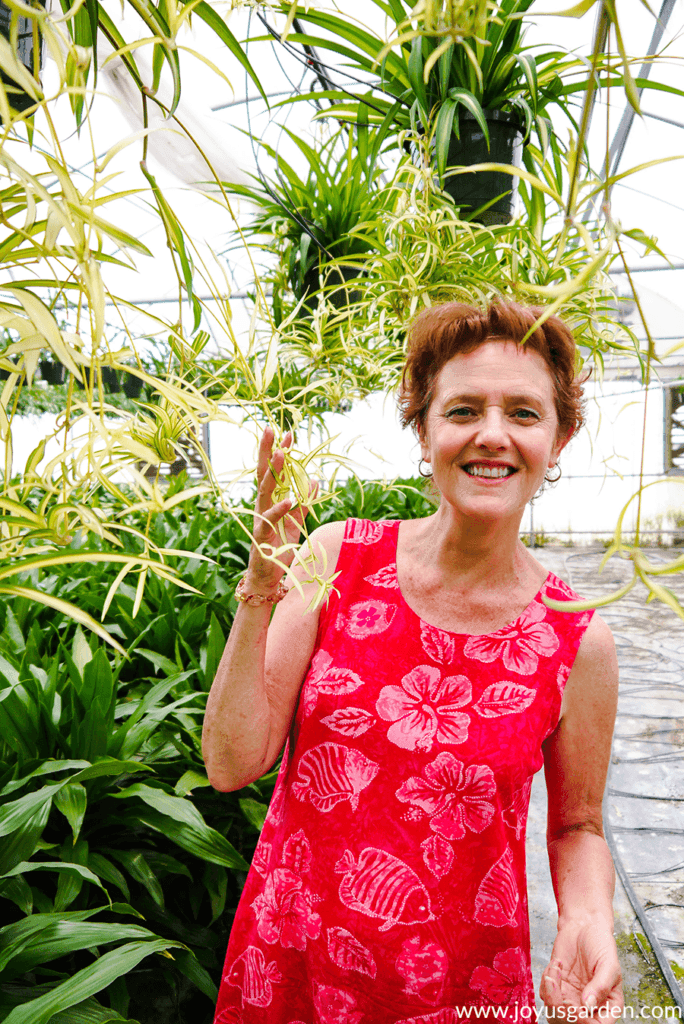 Aloe Vera
Medium to high light. Aloe vera (Aloe barbedensis, Aloe, First Aid Plant) is a succulent & requires bright light to do well. The plump leaves are full of gel which have various healing properties. If the plants are happy, you'll see pups (babies) appearing from the base of the mother plant.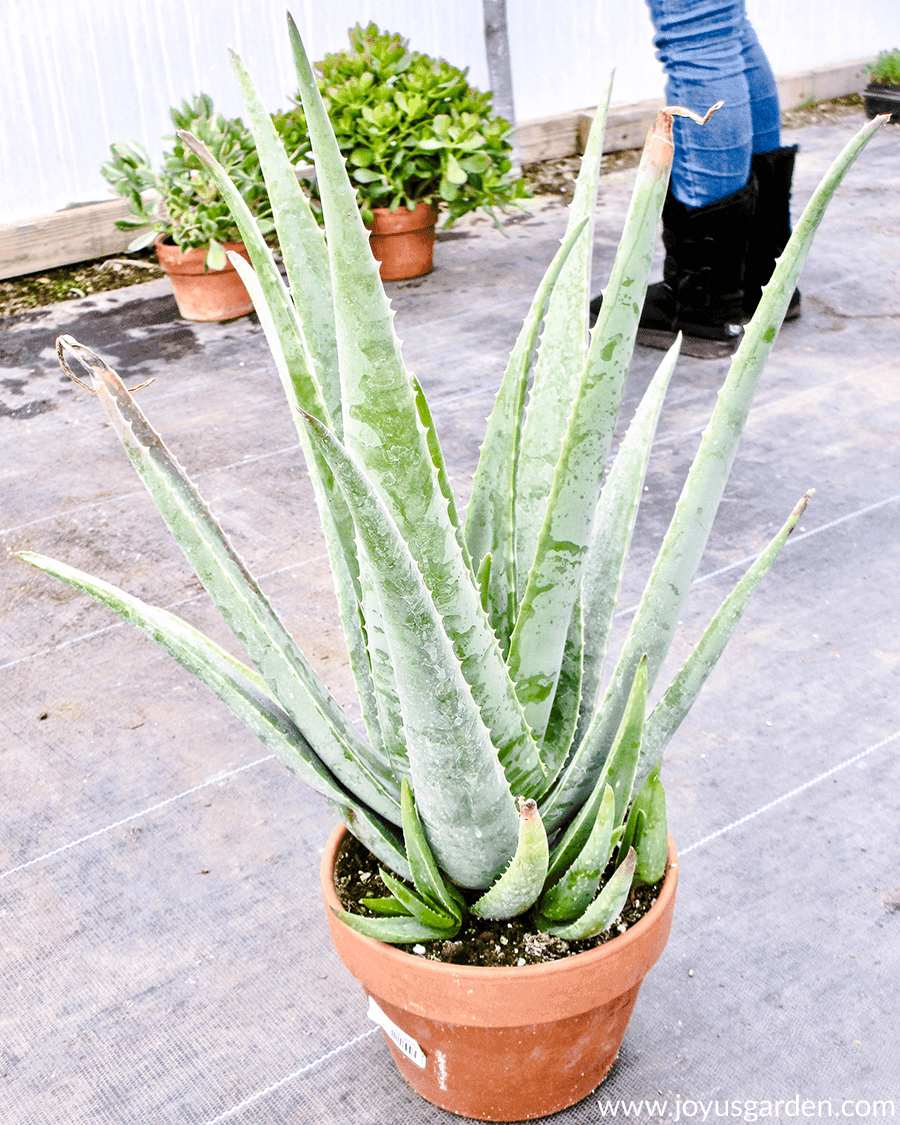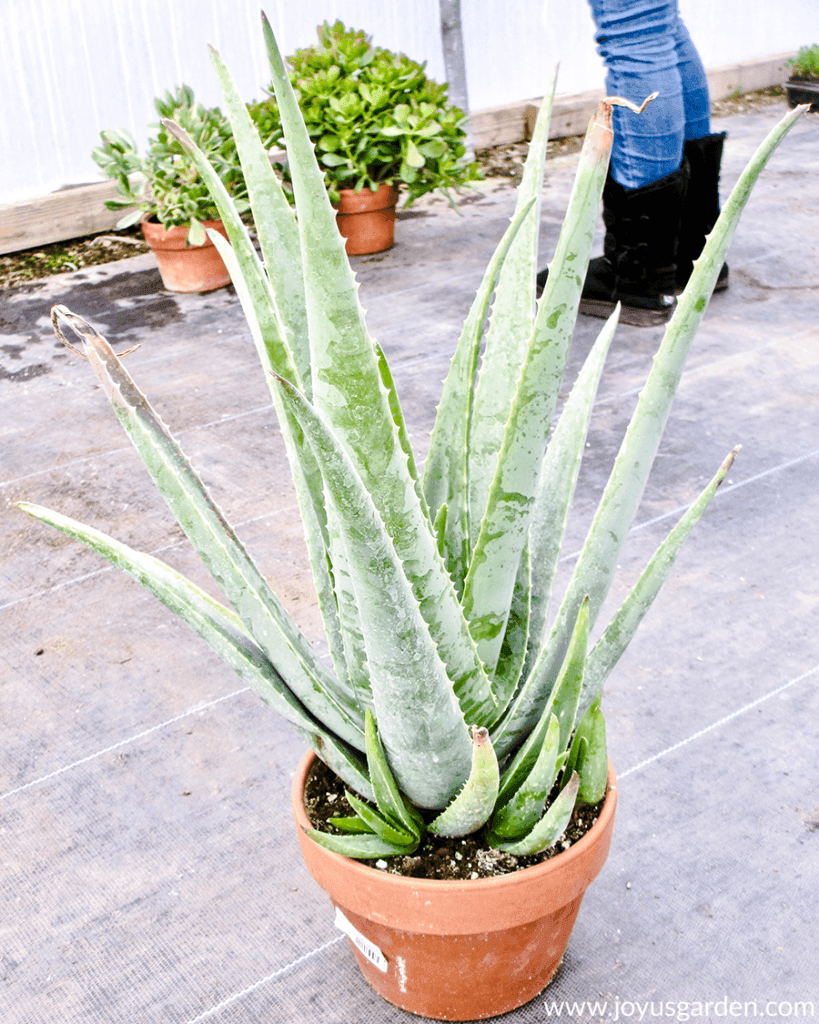 Ponytail Palm
High light. Ponytail Palms (Beaucarnea, Elephant's Foot) are interesting as can be with their wild foliage which grows from a bulbous trunk. I almost choose the Jade Plant over this one, but I've gotten many more comments & questions about Ponytail Palms.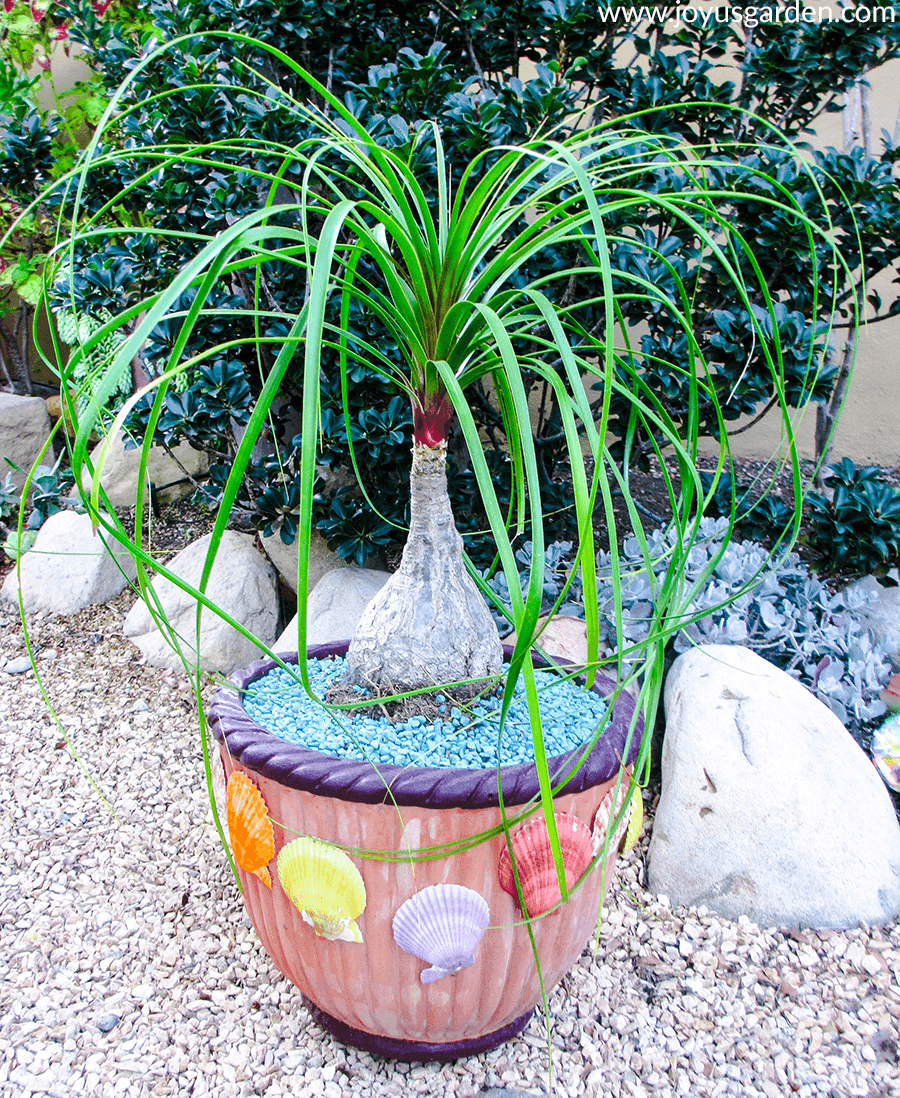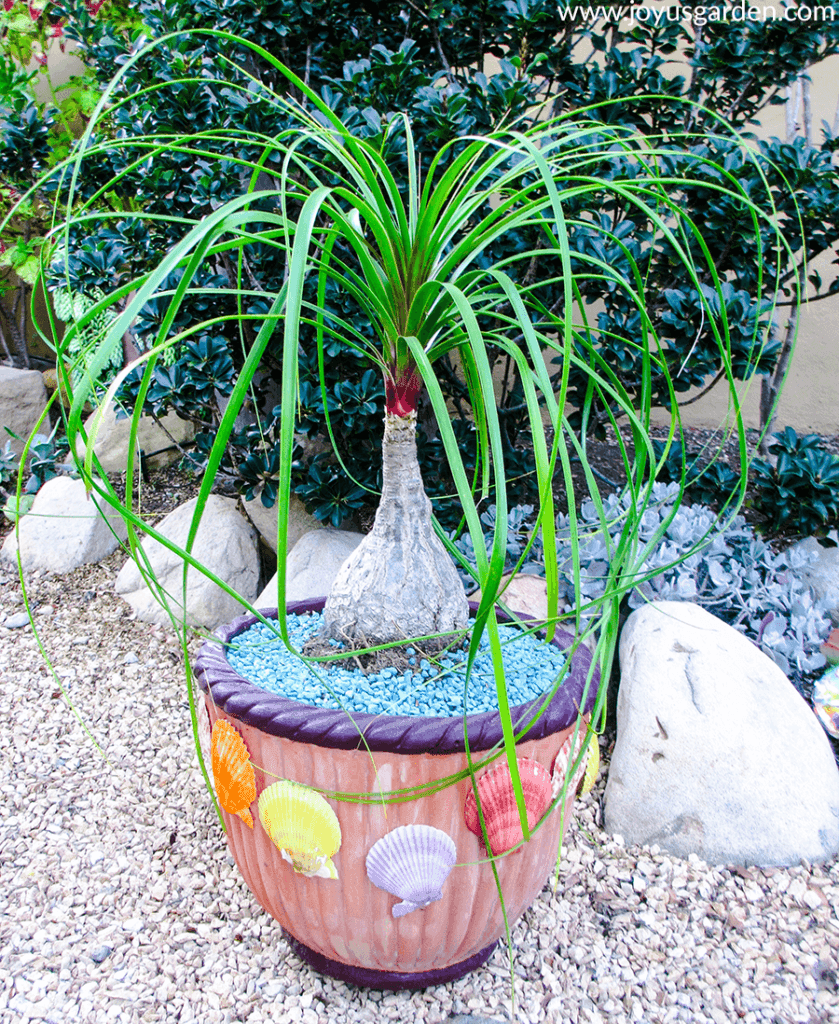 Lucky Bamboo
Low to medium light. Dracaena sanderiana, Ribbon Plant. This 1 is a novelty because the stalks are commonly sold to grow in water. It can also be grown in soil.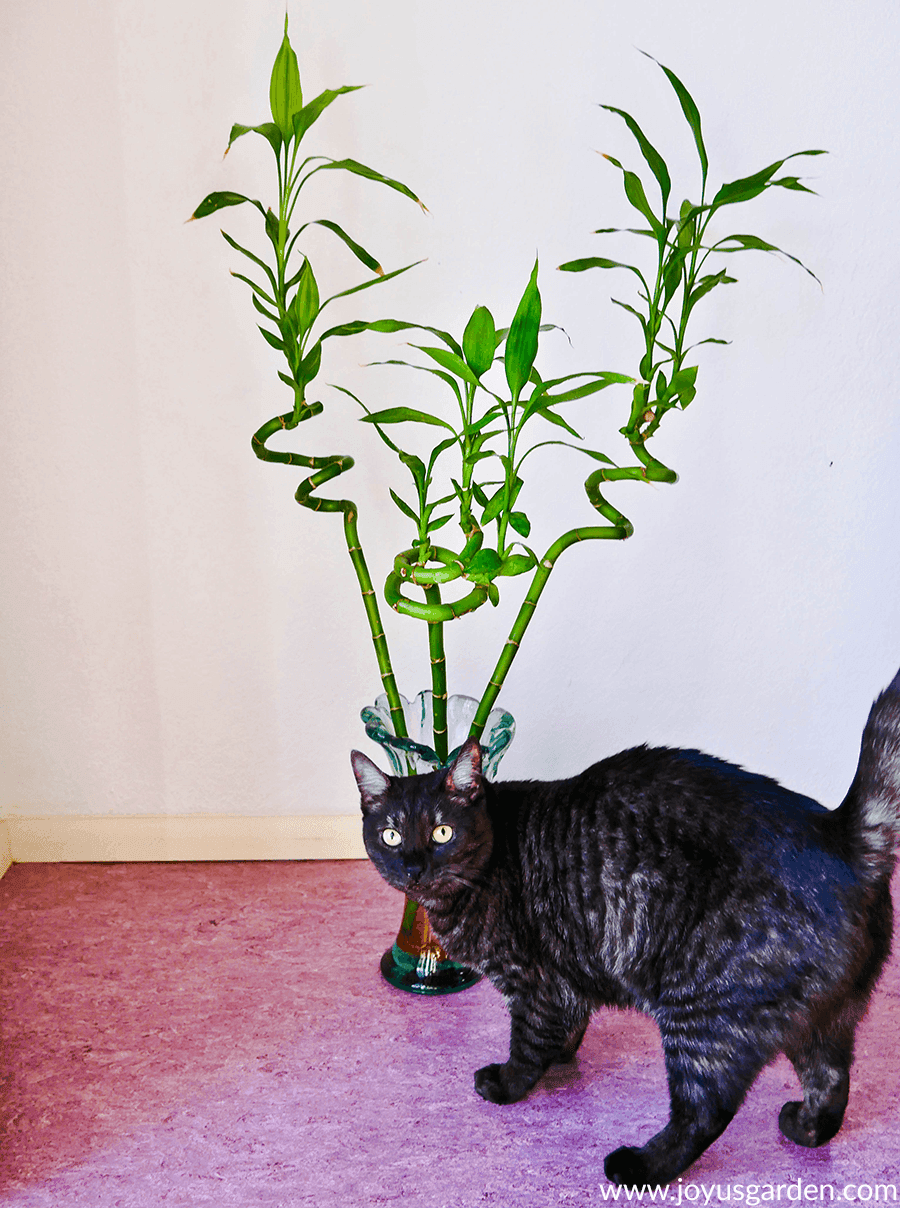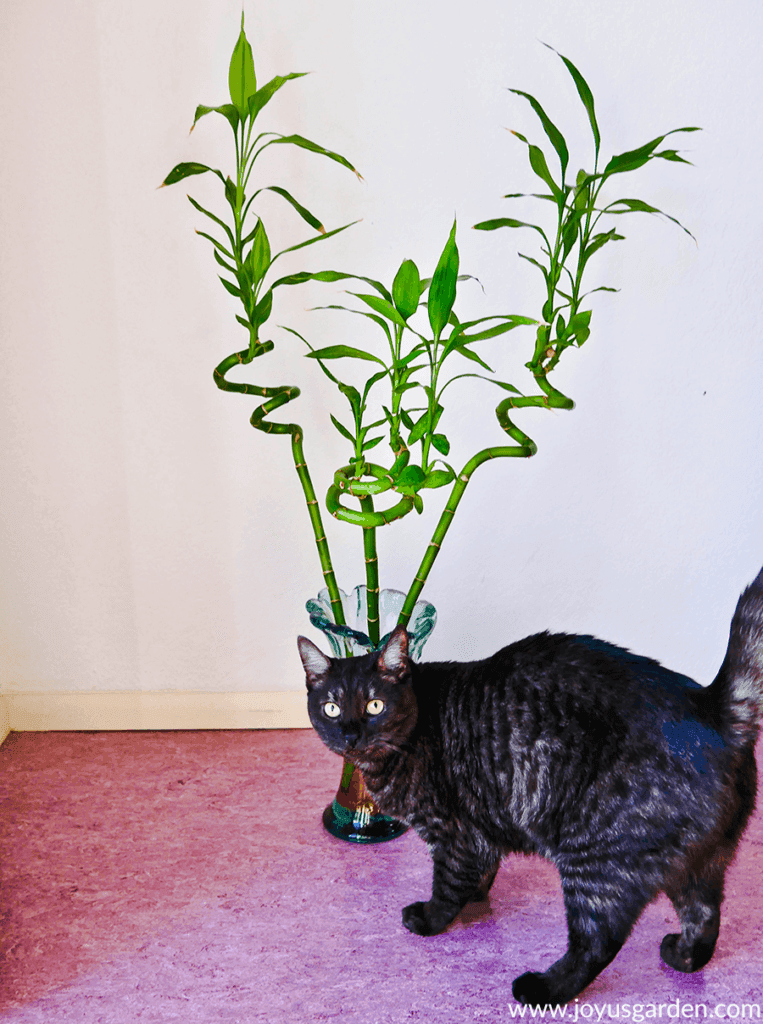 Bonus Plants
I just had to! These plants were very close runners up. Maybe I should have done 12 instead of 7 but sometimes too many choices can be confusing. Overwhelm can prevent us from starting in on anything.
I find these 5 plants easy to grow & care for: Christmas Cactus, Peperomias, Hoyas, Jade Plants & Cast Iron Plants. Chinese Evergreens (Aglaonemas) almost made the list but a few of the readers commented that they didn't have good luck with them.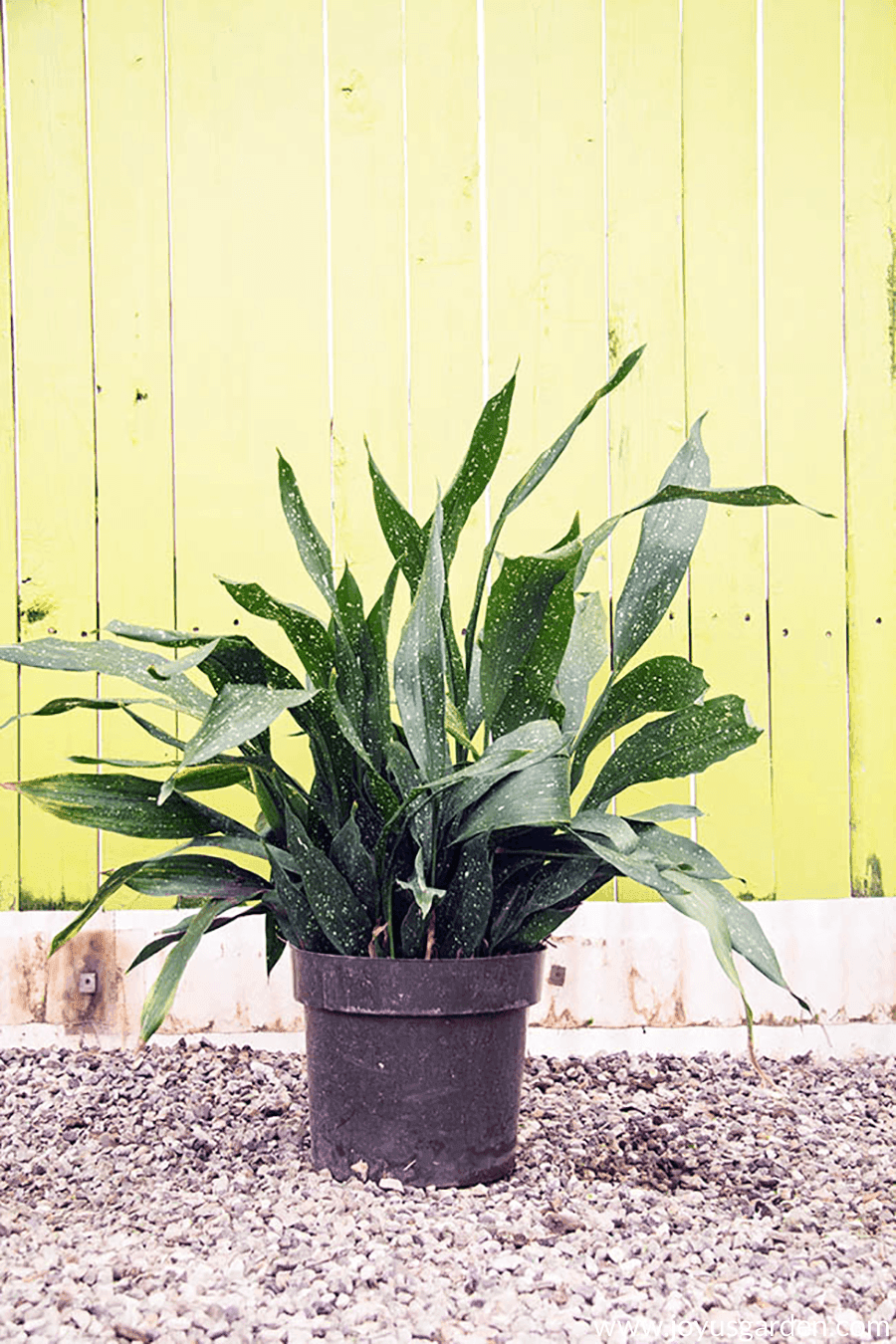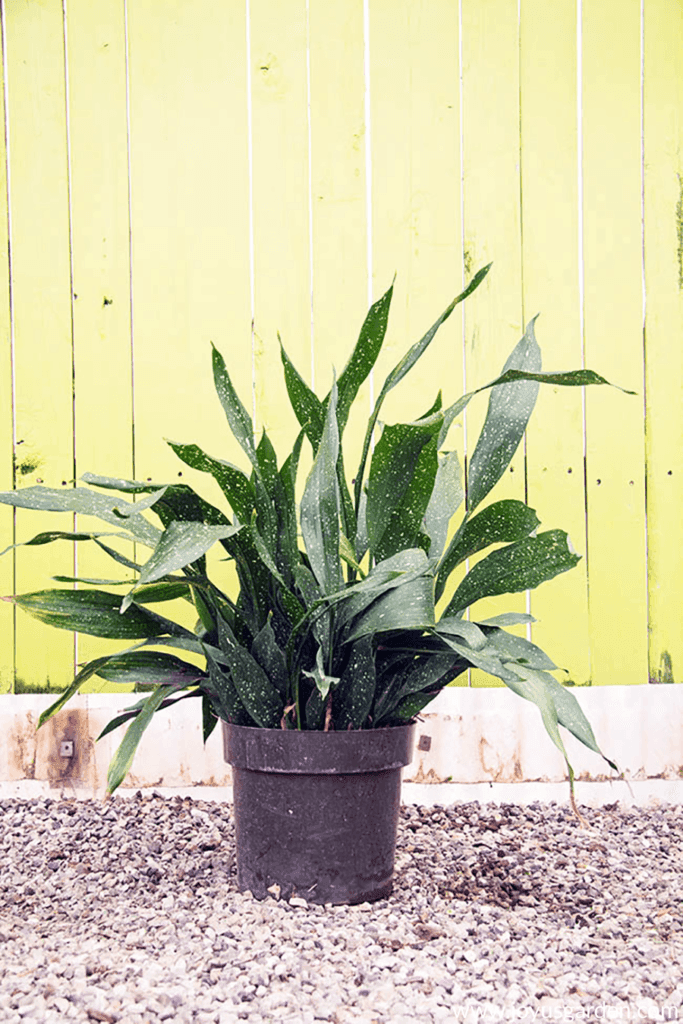 Light Levels
I have no experience with artificial light so what I'm referring to here is natural light. Be aware that light levels vary with the seasons so you might have to move your plants closer to a light source in the winter months.
Very few houseplants can take strong, direct sun so keep them out of hot windows or else they'll burn.
Conversely, a few of the plants above will tolerate low light, but they won't do too much if any growing. Medium light levels are better.
Low light
Low light isn't no light. This is a northern exposure with no direct light.
Medium light
This is an east or west exposure with 2-4 of the sun coming in the windows per day.
High light
This is a west or south exposure with at least 5 hours of the sun coming in per day.
Just know that you can have a low light plant in a medium or high light room but it needs to be at least 10-15' feet away from the windows. I use my instincts when it comes to light and houseplants.
If a plant isn't doing as well as it should, then I move it. You can find more detailed information on light and houseplants here.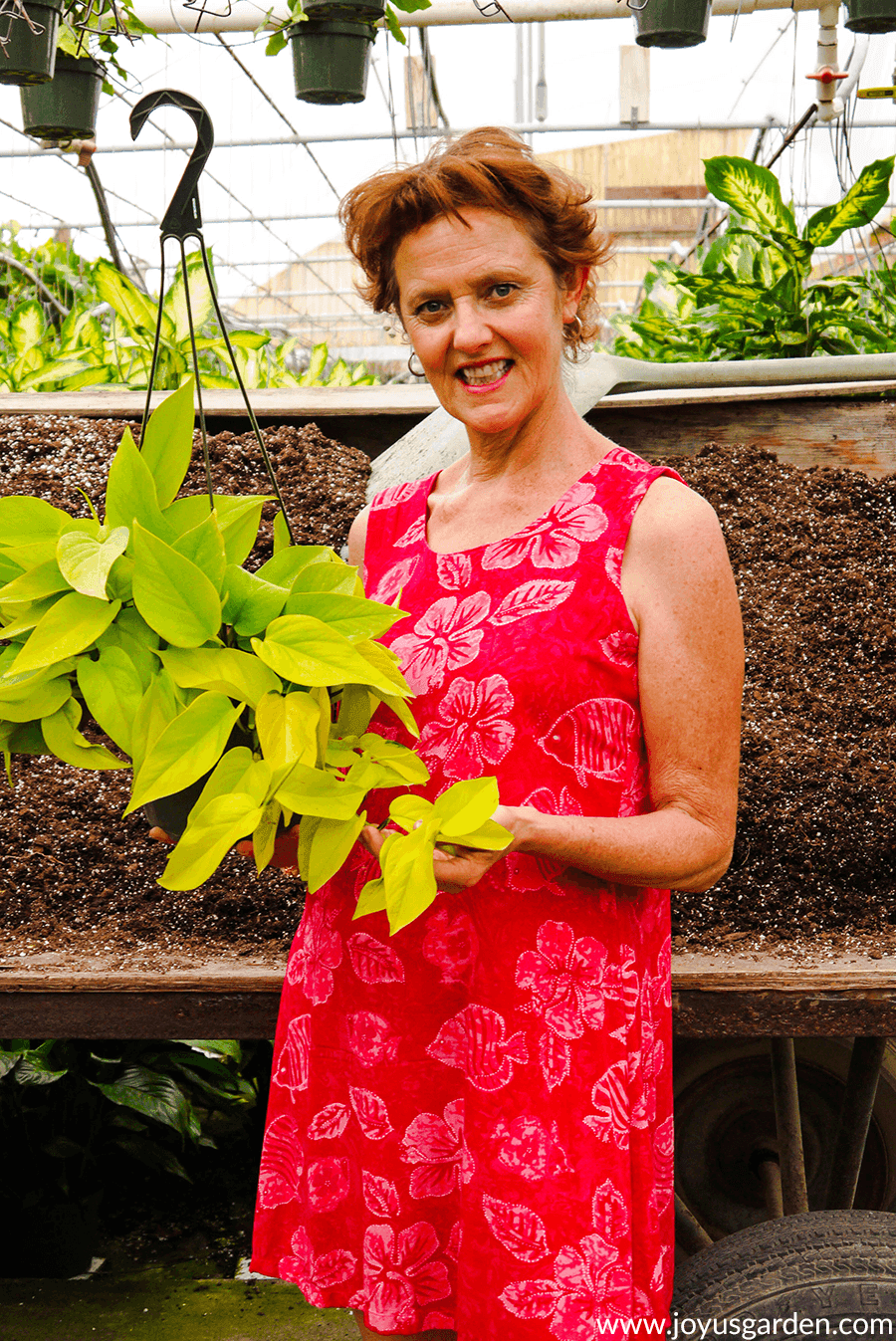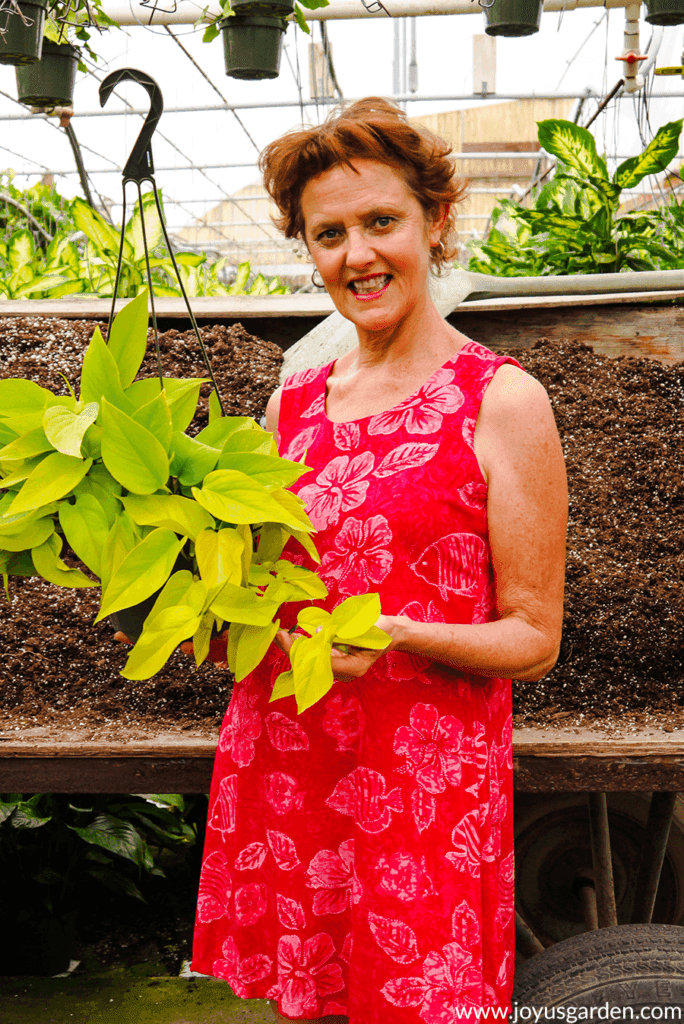 Tips to make your houseplant adventures successful
Start with small plants.
Small plants are cheaper & they'll be a great way to build up your confidence. A 6″ Pothos will cost around 8 bucks whereas a 6′ Dracaena can cost about 50 or 60. Just like if you're new to cooking, you probably don't want to start with a Thanksgiving dinner for 10!
Don't buy plants on a whim.
That fluffy little maidenhair fern is pretty as can be, but it isn't a long lasting houseplant. The same goes quite a few other plants too.
Know the requirements of the plant & where it's going.
You wouldn't want to place an Aloe vera in a bathroom with no natural light neither would a Lucky Bamboo do well near a hot, sunny window.
Avoid overwatering.
This is the most common cause of houseplant death. It's better to keep the majority of houseplants on the dry side rather than constantly moist. The roots also need oxygen & will die from root rot. As I say, "go easy with the liquid love".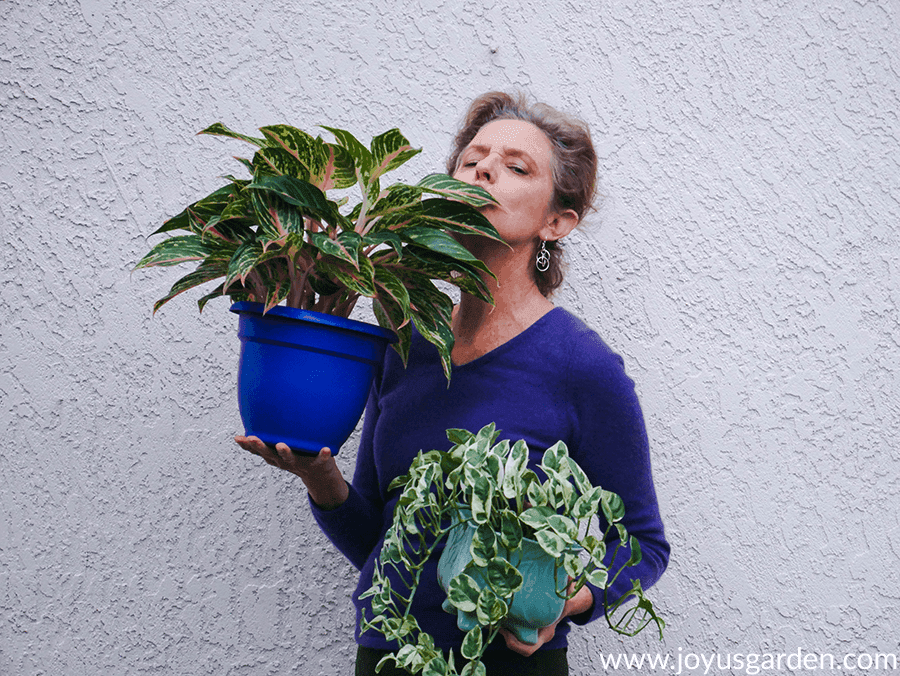 Oh yes, I do love me some houseplants! This is Pothos En Joy & Aglaonema Red.
Low light does not equal no light. Plants need chlorophyll which absorbs the light & keeps them green & growing (the process explained in a nutshell!). The vast majority of houseplants won't do well in low light over the haul. Plants labeled low light always do better in medium light.
Give 1 or 2 of these plants a try and you'll be "houseplant obsessed" in no time. The more plants the merrier I say!
You can find more houseplant info in my simple and easy to digest houseplant care guide: Keep Your Houseplants Alive.
Much more on houseplants here!
Happy gardening,

You may also enjoy:

This post may contain affiliate links. You can read our policies here. Your cost for the products will be no higher but Joy Us garden receives a small commission. Thank you for helping us spread the word & make the world a more beautiful place!
I'm a life-long gardener who still to this day gets giddy at the thought of a trip to one of the local nurseries. Yes, I actually studied landscape and environmental horticulture and the practical experience I have garnered through the years has served me well. Childhood memories of chicken manure "tea" still float through my olfactory senses to this day. I have always been an organic gardener and always will be. From the Earth … To the Earth. I was born and raised in rural, bucolic Litchfield County, Connecticut and now joyfully live a few blocks from the ocean in beautiful Santa Barbara, California.