I'm Nell, the founder of Joy Us garden. These days I make videos, create at my work table, write a lot and take pics so I can educate and inspire you with all things garden and help you to get your creative groove on.
I've been gardening, playing with flowers and creating for a very long time. Stick around, I have lots to share with you!
My resume for the last 47 years says it all. I've been a:
John Deere operator
neighborhood lawnmower
groundskeeper
barley crosser
herb propagator
interior plantscaper
nursery salesperson
garden designer
professional gardener
commercial Christmas decorator
florist assistant
flower show designer
manufacturer of gardening accessories
gardening blogger
budding author
and emerging youtube personality.
Me… in a Nutshell
I grew up on a small farm in Connecticut's Litchfield County, land of endless stone walls, rivers, barns and a hand full of covered bridges. I started gardening at a very young age and joke that I was sent out to weed when still in diapers as soon as I could crawl.
I took my first tractor ride when I was 2 months old and learned how to drive that same tractor when I was 12. I would've done it sooner but I had to wait until my legs could reach the pedals.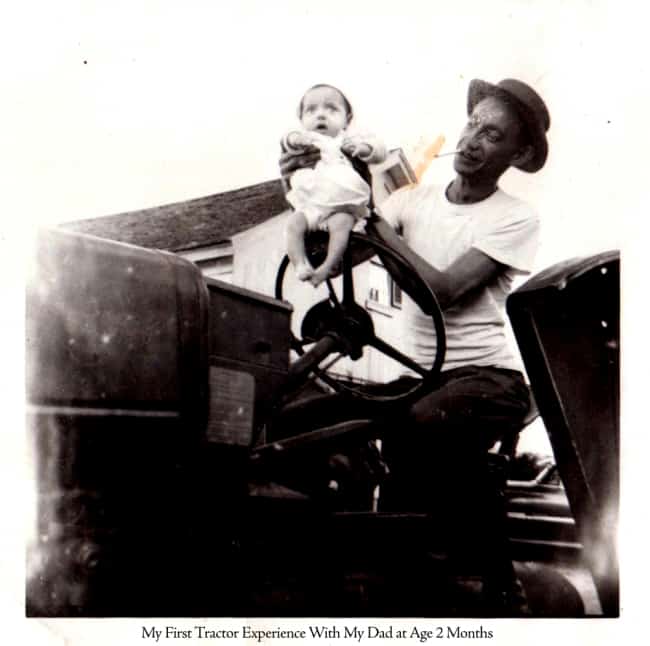 My dad built a greenhouse off our dining room. This was great because it kept me playing in the dirt even in those snowy winter months. Our vegetable garden was 75′ by 30′ and there were lots of flower beds on the farmette too. You get the idea … I was born and raised with chlorophyll in my blood!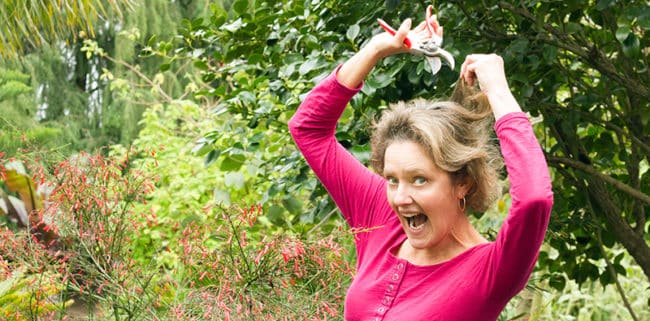 My dad turned one of our barns into his workshop and I liked to hang out there. I was encouraged to craft and create from a very young age which kept me amused and entertained out in the middle of nowhere. I still love to make things, but now have my very own work table.
I studied landscape architecture but ended graduating with a degree in landscape and environmental horticulture from the University of Arizona. Being at the drawing table wasn't for me; plants and the great outdoors are more my thing.
Yup, I'm that person who's actually working in the field in which they studied. My horticultural and design career has taken me from the East Coast to the West, and then back and forth another time. These days, I'm a Left Coast kind of gal.
Fast Forward
I used to live by the sea in Santa Barbara, California and now live in the Sonoran Desert in Tucson, Arizona.
I started Joy Us garden in 2010 but really didn't pick it up again until 2012 … you know how that goes. This is my 2nd business.
Previously, I owned Nell Foster Designs in San Francisco for 17 years installing and maintaining residential landscapes as well as designing and installing residential landscapes.
You know, I created beautiful gardens and sparkly Christmas displays.
My goal here is to inspire and educate you about growing and creating wonderful things. I oversee the business, write content for the blog, do videos and author books. I've been a "hands on doer" for years and years. How the heck did I become a social media maven and author in my middle ages?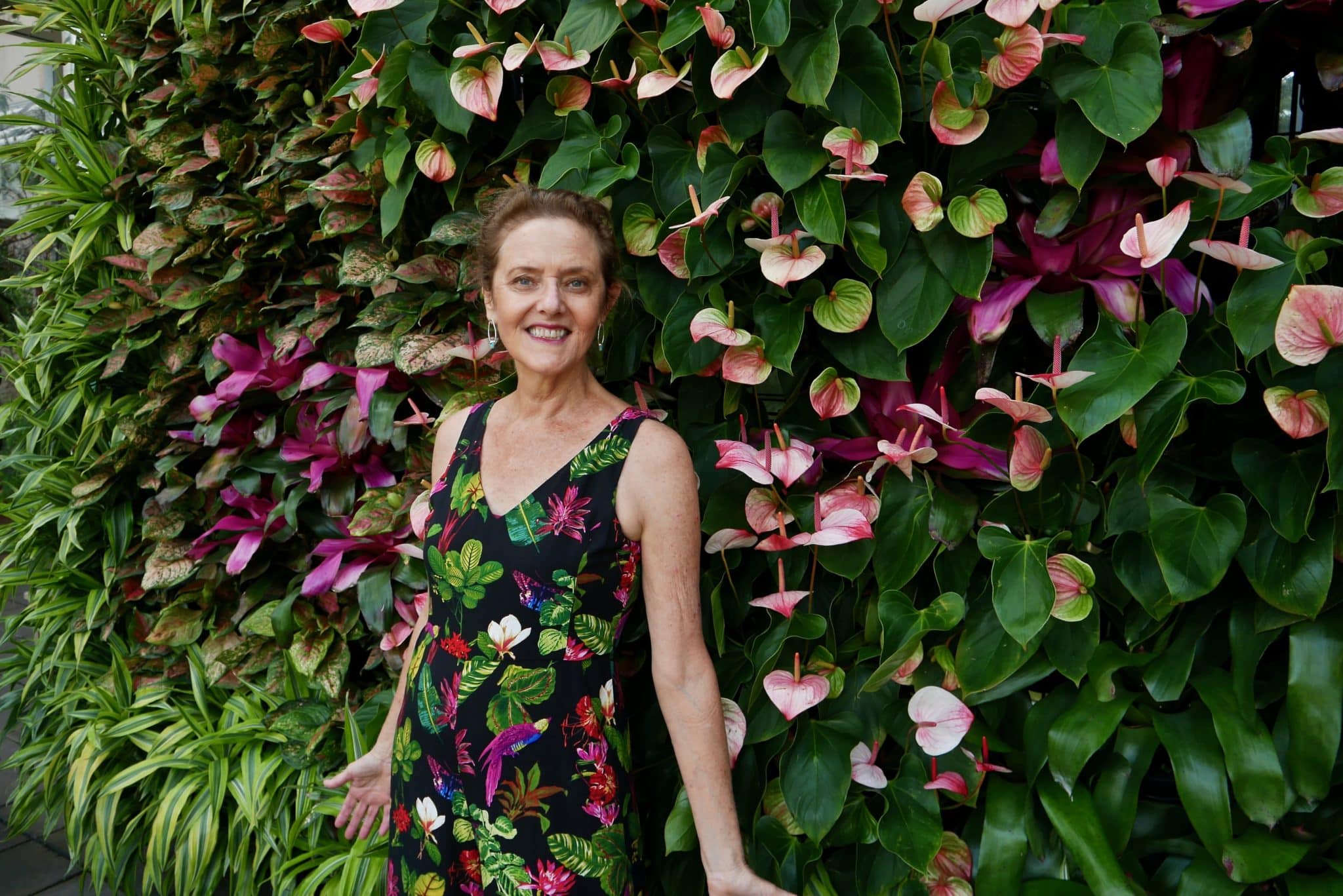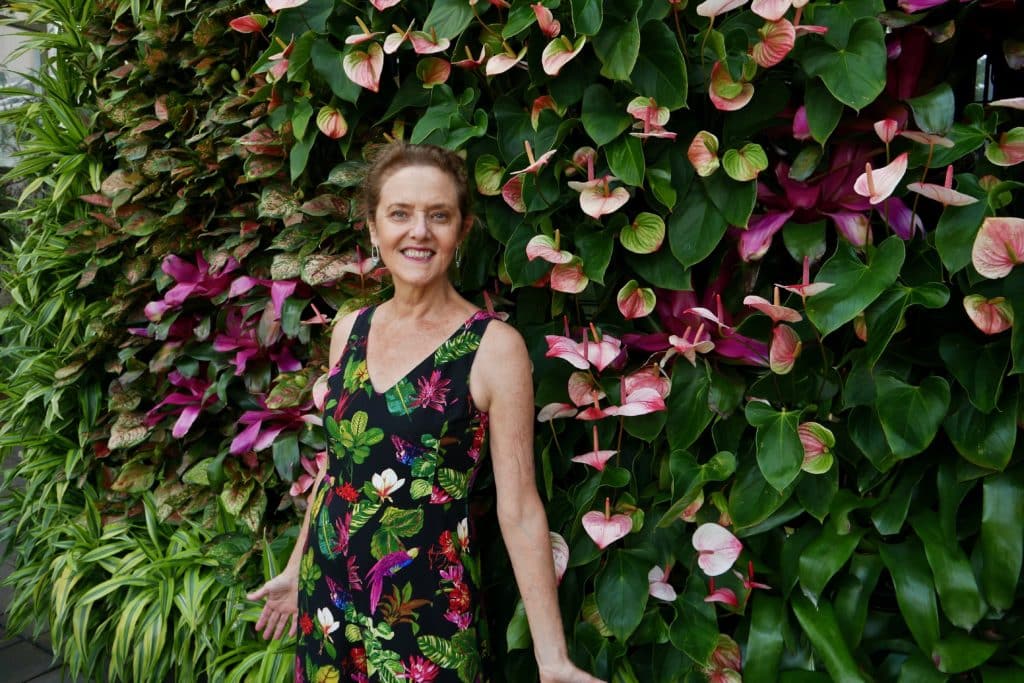 Being in nature and creating something wonderful sends me into a delightful tizzy. A trip to any garden center or nursery makes me giddy. I use a pair of Felcos and a pruning saw with the same ease as a hot glue pan and shakers of glitter. For me, environmentalism is a passion, and that carries into the business too.