About Nell Foster

Hi there:
I'm Nell.  I'm the founder of Joy Us garden.  These days I make videos, create at my work table, write a lot and take pics so I can educate and inspire you with all things garden and help you to get your creative groove on.
I've been gardening, playing with flowers and creating for a very long time.  Stick around, I have lots to share with you!
My resume for last 47 years says it all.  I've been a: John Deere operator, neighborhood lawn mower, groundskeeper, barley crosser, herb propagator, interior plantscaper, nursery salesperson, garden designer, professional gardener, commercial Christmas decorator, florist assistant, flower show designer, designer & manufacturer of gardening accessories, blogger, budding author, and emerging youtube personality.
Me in a nutshell:
I grew up on a small farm in Connecticut's Litchfield County, land of endless stone walls, rivers, barns and a hand full of covered bridges. I started gardening at a very young age and joke that I was sent out to weed when still in diapers as soon as I could crawl.  I took my first tractor ride when I was 2 months old and learned how to drive that same tractor when I was 12.  I would've done it sooner but I had to wait until my legs could reach the pedals.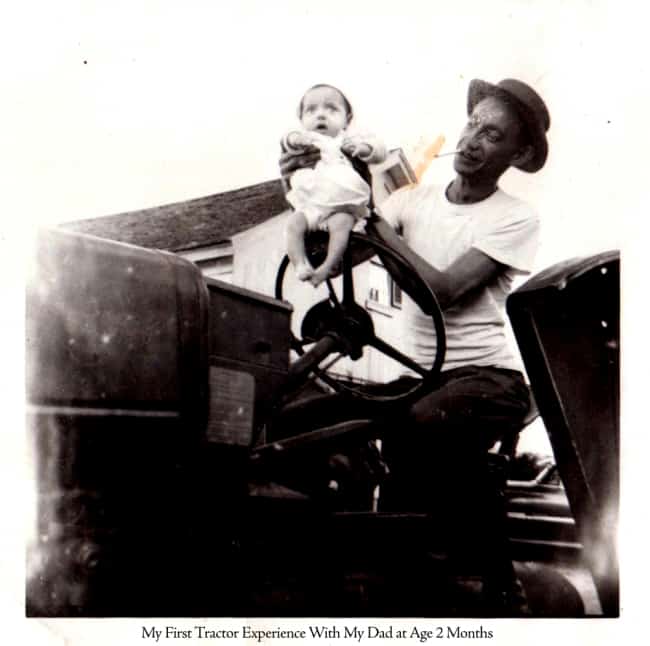 My dad built a greenhouse off our dining room.  This was great because it kept me playing in the dirt even in those snowy winter months. Our vegetable garden was 75′ by 30′ and there were lots of flower beds on the farmette too.  You get the idea … I was born and raised with chlorophyll in my blood!
My dad turned one of our barns into his workshop and I liked to hang out there. I was encouraged to craft and create from a very young age which kept me amused and entertained out in the middle of nowhere.  I still love to make things, but now have my very own work table.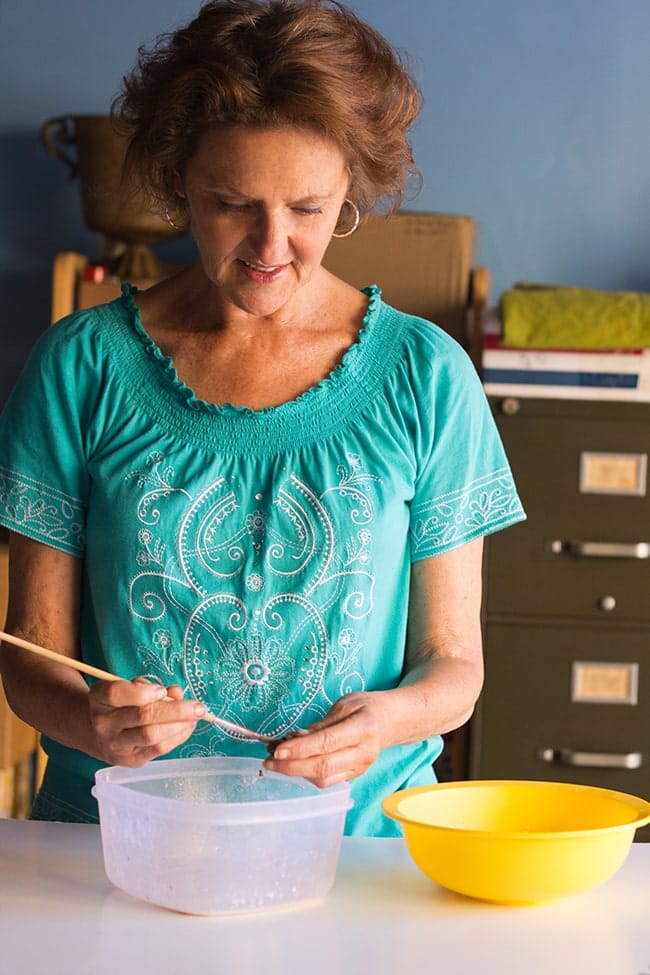 I studied landscape architecture but ended graduating with a degree in landscape and environmental horticulture from the University of Arizona.  Being at the drawing table wasn't for me; plants and the great outdoors are more my thing.
Yup, I'm that person who's actually working in the field in which they studied.  My horticultural and design career has taken me from the East Coast to the West, and then back and forth another time.  These days, I'm a Left Coast kind of gal.
Fast forward:
I used to live by the sea in Santa Barbara, California and now live in the Sonoran Desert in Tucson, Arizona.  I started Joy Us garden in 2010 but really didn't pick it up again until 2012 … you know how that goes.
This is my 2nd business. Previously, I owned Nell Foster Designs in San Francisco for 17 years installing and maintaining residential landscapes as well as designing and installing residential landscapes.  You know, I created beautiful gardens and sparkly Christmas displays.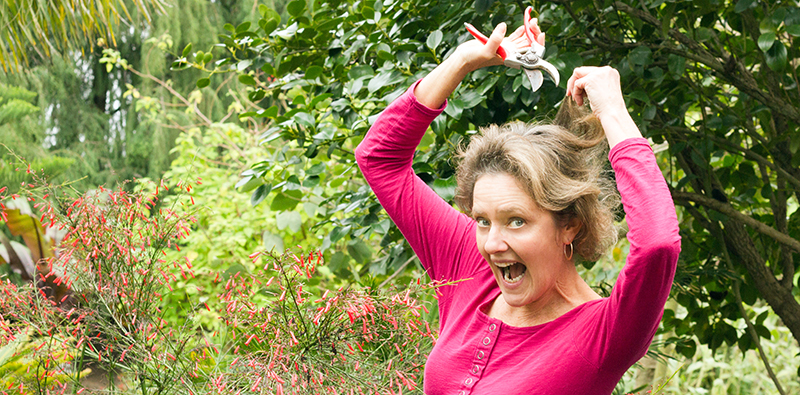 My goal here is to inspire and educate you about growing and creating wonderful things. I oversee the business, write content for the blog, do videos and author books. I've been a "hands on doer" for years and years.  How the heck did I become a social media maven and author in my middle ages?!
Being in nature and creating something wonderful sends me into a delightful tizzy.  I use a pair of Felcos and a pruning saw with the same ease as a hot glue pan and shakers of glitter.  For me, environmentalism is a passion, and that carries into the business too.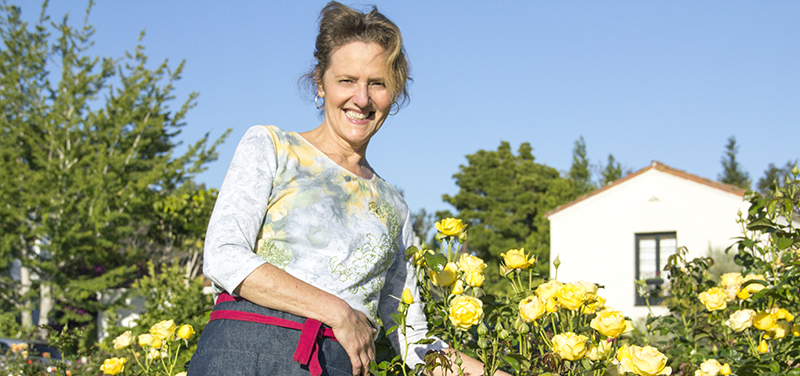 I'd Love To Have You Check Out:
C'mon, take a quick virtual tour of my own garden.
You can also find me hanging out here:
Facebook
Twitter
Pinterest
Youtube
Google+
Bloglovin
I'm open for:
Podcasts, interviews and guest posting. Here's how you can reach me: nell@joyusgarden.com  I'm also open to questions or requests for videos or blog posts.
I accept a limited number of sponsored posts for brands which align with our (environmentally focused) content and beliefs.

A few wacky or not so wacky things about me:
* I was born and raised in a town of 892 people. You guessed it, that's small. I credit my wild imagination to my country roots.
* I grew up in the era of Man From U.N.C.L.E. & The Avengers. As kids, we had a spy club.  Did I choose the wrong profession?
* I've been gardening for a very, very long time & still LOVE It. My friend once called my "ye olde garden hound" … she's right!
* One of my favorite meals as a kid was a Hummel hot dog stuffed with Velveeta cheese with crumbled Charles Chips (they claim to make the world's best potato chips by the way) on top. Proof positive that we can survive our childhood eating habits.
* I've been a vegetarian for over 40 years. My parents thought I would kick the bucket not eating meat but the opposite is true. These days I'm an "almost vegan". I shop at our farmers market twice a week all year long – fruits & veggies are great fuel.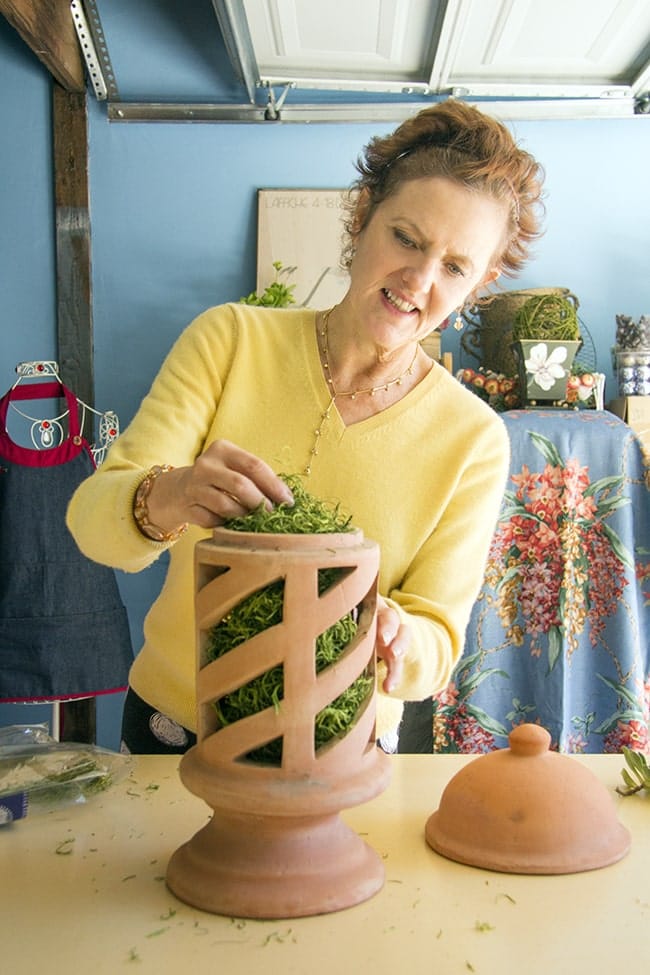 * I started college in New York state and finished up in Tucson with a year in Paris in between. France eased the shock of going from someplace very green with huge trees to some place very brown with lots of cacti, especially because I hadn't ever set foot in Arizona.
* I love to create . It was my form of entertainment growing up in the middle of nowhere long before the internet & 1200 tv channels. I don't live in the middle of nowhere anymore but creating is still a barrel of fun. Any DIY project I can really sink my teeth into warms the cockles of my heart.
* I once owned a Christmas decorating business, for many years actually.  I can't believe they let us into places like the Federal Reserve Bank to make pretty every year.  We left behind a lot of laughs and a trail of glitter everywhere we went!
* I worked on large scale flower shows for Macy's & Marshall Fields for years & years. Crawling around in a store window at 5 am makes you loose your creativity factor fast.
* I wrote my first book after the age of 50. How'd that happen? I was the art, math & science gal.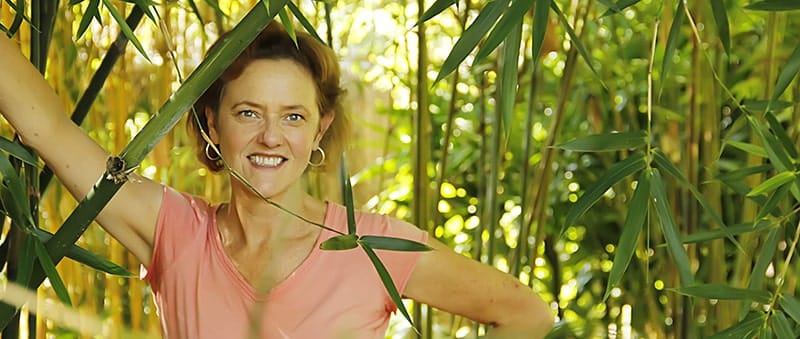 * I guess that small town rubbed off on me a bit because 2 of the greatest writers of the 20th Century lived there too: Arthur Miller & William Styron. Speaking of writing, it's takes practice – I'm just getting going. Learning new things keeps me on my twinkle toes.
* I did my first Youtube video after the age of 50 so no close ups please.  I'm lousy at memorizing lines so it's a good thing I know my stuff.
* I'd much rather ride my beach cruiser than drive my car, even though the top goes down. The cruiser is tough on those trips longer than a few miles though.
* I'm a maniactic recycler & eco gal. I'm not on Ed Begley Jr's level but he'd certainly approve of my efforts.
* I grey water my multitude of container plants & did even before this drought. I cut my number of container plants by half a few years ago but now I have more than ever.  Whad up with that?  Okay, I'm a plant junkie.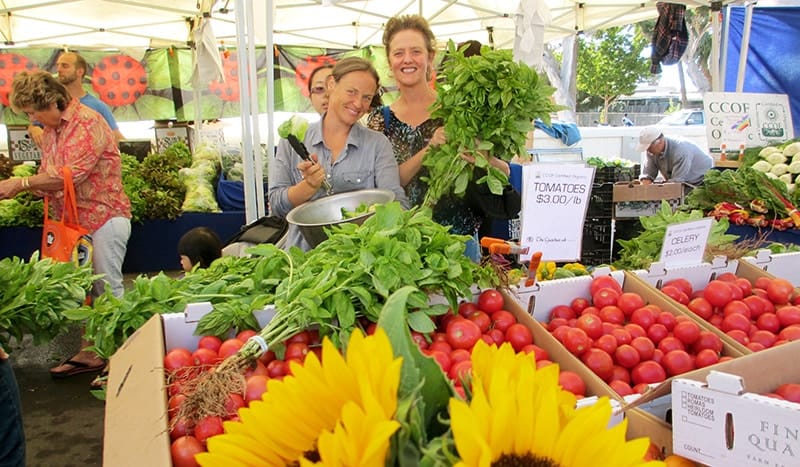 * I love sunshine. I need it to survive. However, as a kid, I used to run out to the mailbox in my bare feet in the snow.  Now cold weather makes me shiver – no thank you.
* I love traveling but hate flying, except for take off & landing (especially those bumpy ones). Count me doubly in if there's a beach, art museum or garden on the agenda.
* I've always lived by the water whether it be an ocean, pond, river or lake. Oops, my 3 years in Tucson throw that claim out the window.
* I love beer. Thank goodness I love water too because it keeps me from drinking too much beer.
* I used a point and shoot camera for years but just upgraded to a compact digital camera. I take enough pics, bout time.
* Here are a few short quotes I like:
"Straight lines are boring – meander"
"Wherever you look, there's something to see"
"Experience is like art without an eraser"
"Choose a job that you like, and you will never have to work a day in your life." Confucious
"If you cannot do great things, do small things in a great way." Napoleon Hill
"Stop selling. Start helping" Zig Ziglar
"Depart a party while you're still amusing"