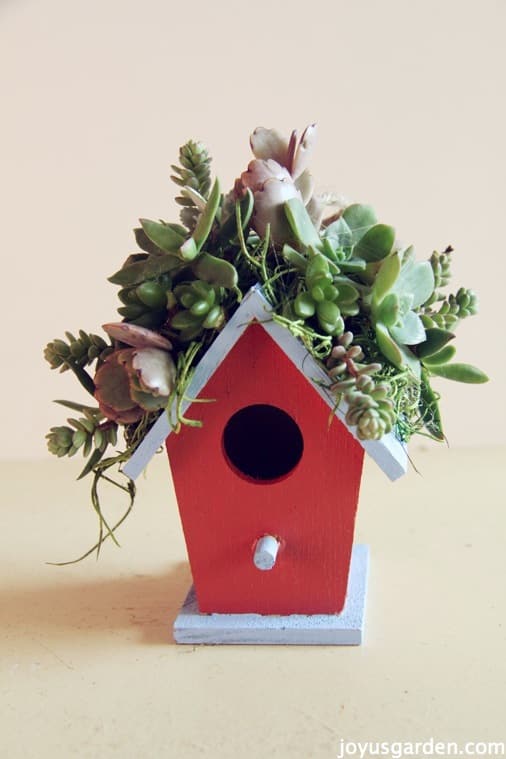 Birdhouses decorated with succulents are nothing new.  But when I saw the petite, plain balsa birdhouses at Michael's a month ago I knew I had to get one to use for a quick and easy craft project.  They were all of 99 cents – how could I go wrong? For some reason birdhouses always remind me of spring so I thought now's a great time to gussy one up with a melange of little succulent cuttings from my garden here in Santa Barbara, CA.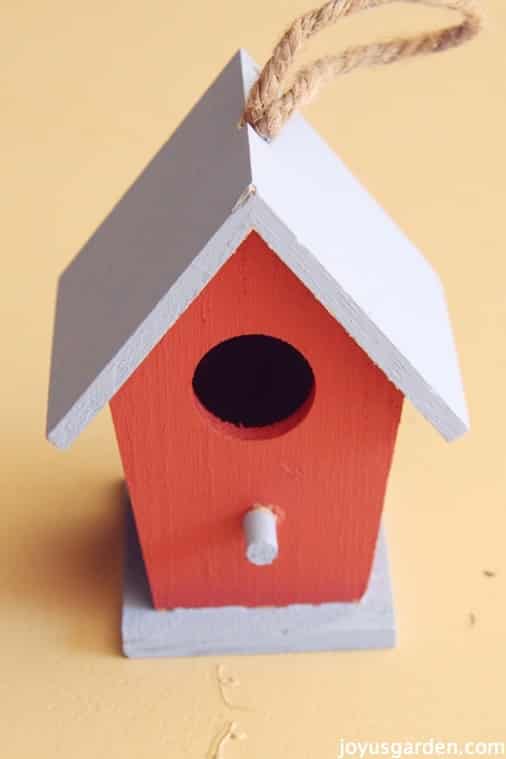 I've been on a furniture painting kick these days so I used some of the leftover paints to take this birdhouse from plain to "look at me" in no time.  It only needed one coat of paint and dried in a few minutes.  It looks cute as can be is but some succulent embellishment was in order.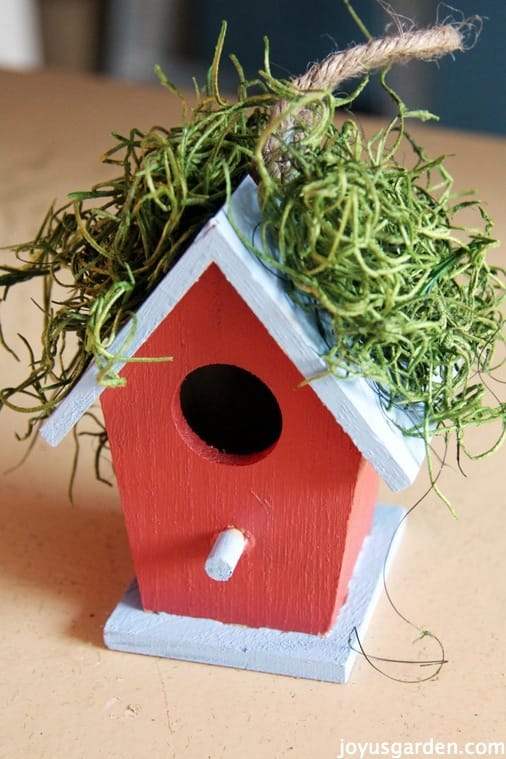 I hot glued some preserved and colored Spanish moss to both sides of the roof.  That serves as the base for you to glue your succulent cuttings onto. I use hot melt glue chips in a large electric skillet because I do a lot of crafting.  You can use a glue gun or E6000 craft adhesive.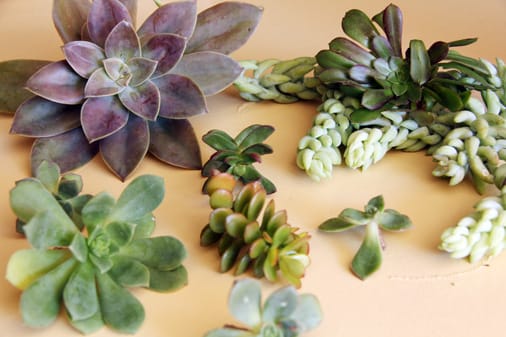 I have a box full of succulent cuttings in my utility room.  Whenever I do some snipping and clipping in my garden, in there they go.  These are some I pulled out as possible candidates to use.  This project doesn't take too many – just a few small end clippings. I wanted a little bit of the roof to still be exposed.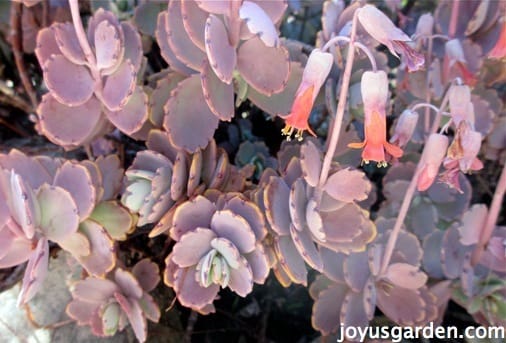 My Lavender Scallops Kalanchoe provides endless material for all my projects.  It's blooming now!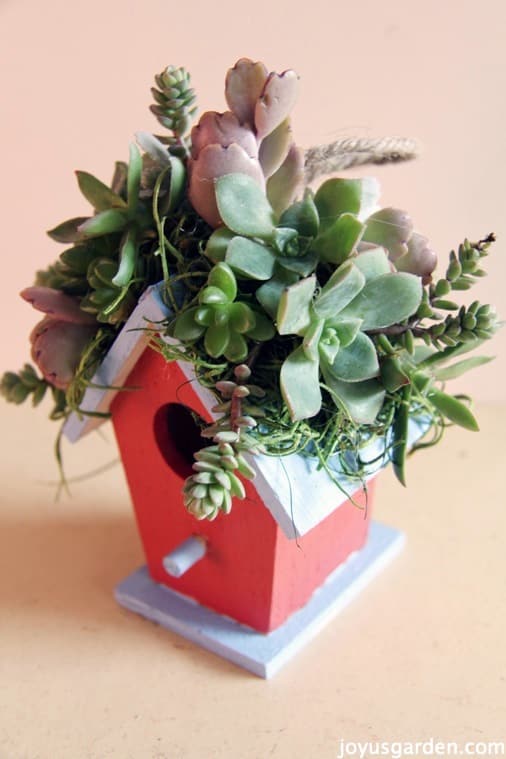 All done in minutes flat.  Here's a side view of the roof.  
This would be a fun project to do with kids but I'd use cool melt glue so they didn't burn their little fingers.  
If you're having an Easter dinner or a garden party you could use these up and down the table instead of a centerpiece.  After the feast is over, your guests could take them home as a remembrance of the glorious time spent together.  Last week I did a lantern posing as a succulent arrangement, a birdbath filled with succulents & flowers and a Spring table arrangement.  Be sure to check back in a few days because next up is a succulent wreath!
Oh, please be sure to check out our book Mother Nature Inspired Christmas Ornaments. I've used cuttings of succulents to adorn the ornaments I made in the book. After the holidays were over and the ornaments were packed away, I planted those cuttings in my garden.  I now have even more to design with!
This post may contain affiliate links. You can read our policies here. Your cost for the products will be no higher but Joy Us garden receives a small commission. Thank you for helping us spread the word & make the world a more beautiful place!
I'm a life-long gardener who still to this day gets giddy at the thought of a trip to one of the local nurseries. Yes, I actually studied landscape and environmental horticulture and the practical experience I have garnered through the years has served me well. Childhood memories of chicken manure "tea" still float through my olfactory senses to this day. I have always been an organic gardener and always will be. From the Earth … To the Earth. I was born and raised in rural, bucolic Litchfield County, Connecticut and now joyfully live a few blocks from the ocean in beautiful Santa Barbara, California.