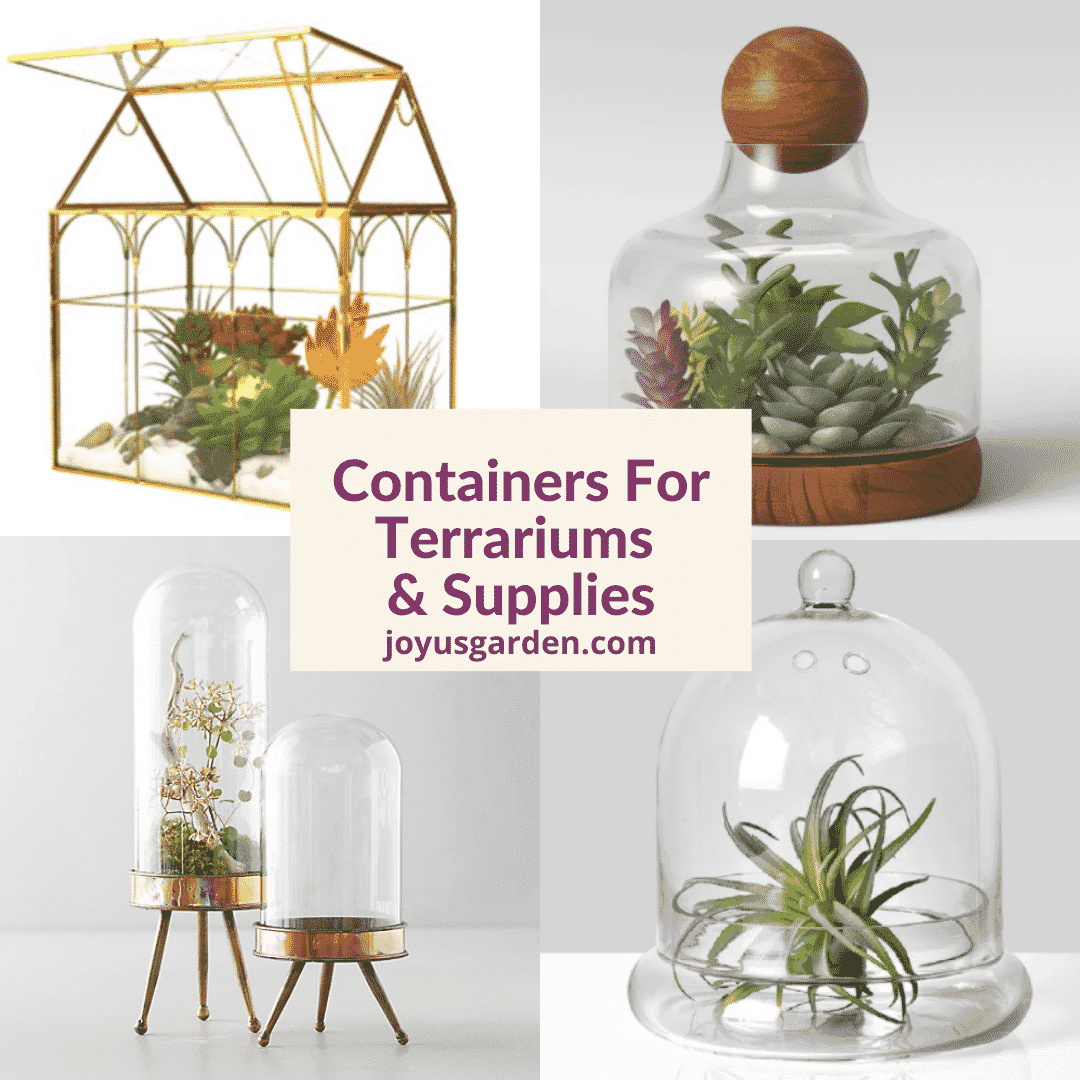 Terrariums are indoor miniature gardens. They add a green touch to your home and are fun to put together. They also make for an exciting introduction to gardening and can be a creative activity to enjoy with kids. We've rounded up our favorite containers for terrariums to make your shopping easier!
If you're looking to make your first terrarium and don't know where to start, we have done a post on Making A DIY Terrarium. We recommend using plants that like moderate to high humidity. Think of your terrarium as an indoor mini greenhouse with a self-sustaining environment so plants like these will do the best.
Terrariums come in a variety of sizes and we have found that small plants in 2"-3" grow pots tend to be the best fit for the average-sized one. Some plant choices are ferns, ivy, foliage begonias, peperomias, mosses, crotons, and pileas.
If you're wanting to get a dose of nature indoors we've compiled our favorite terrariums and grouped them by under $50 and over $50. Along with your terrarium, you will need some tools and accessories. A sampling is included towards the end.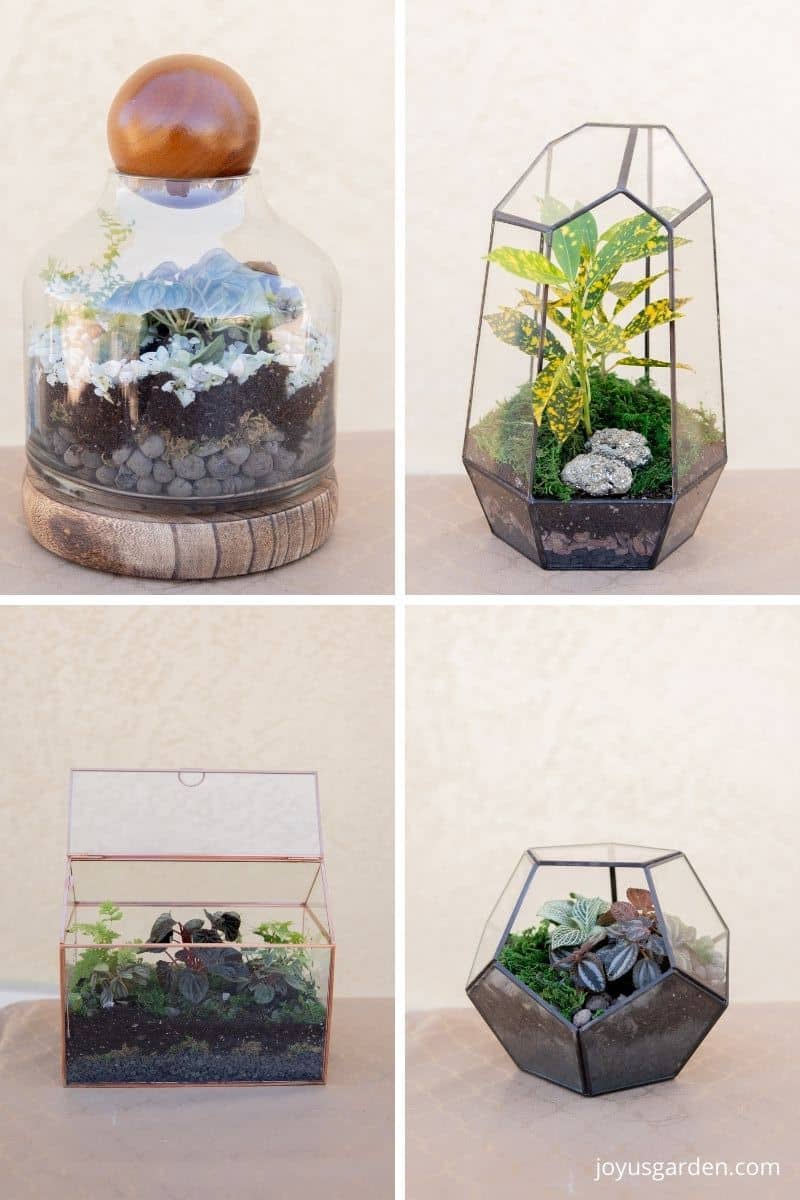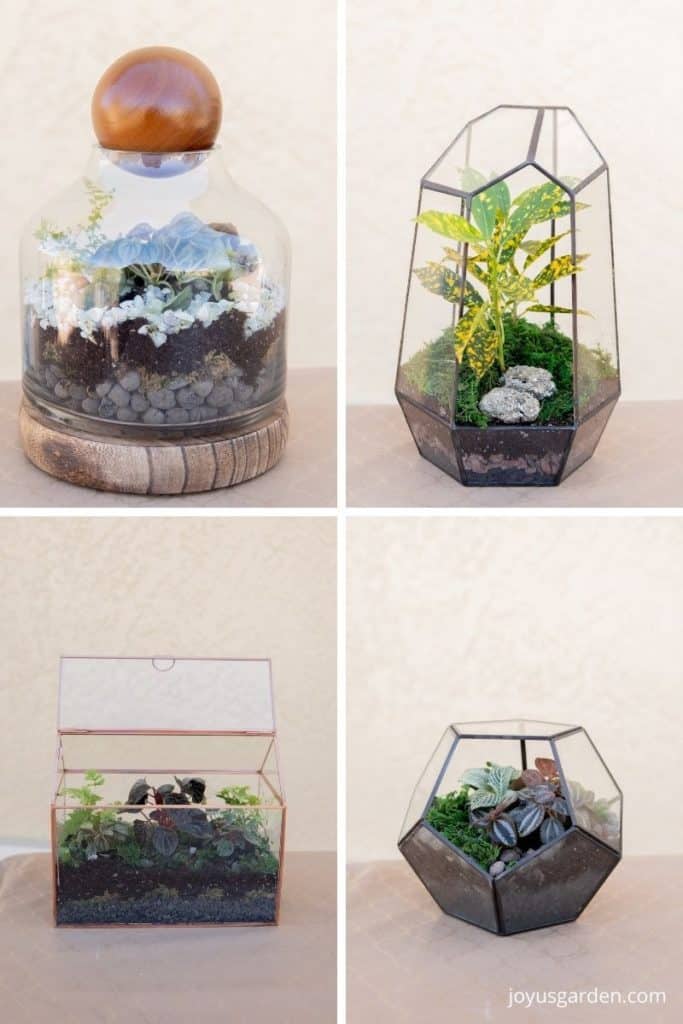 Here are the 4 terrariums Nell & Brielle made. You can find the links to buy them here.
Containers For Terrariums Under $50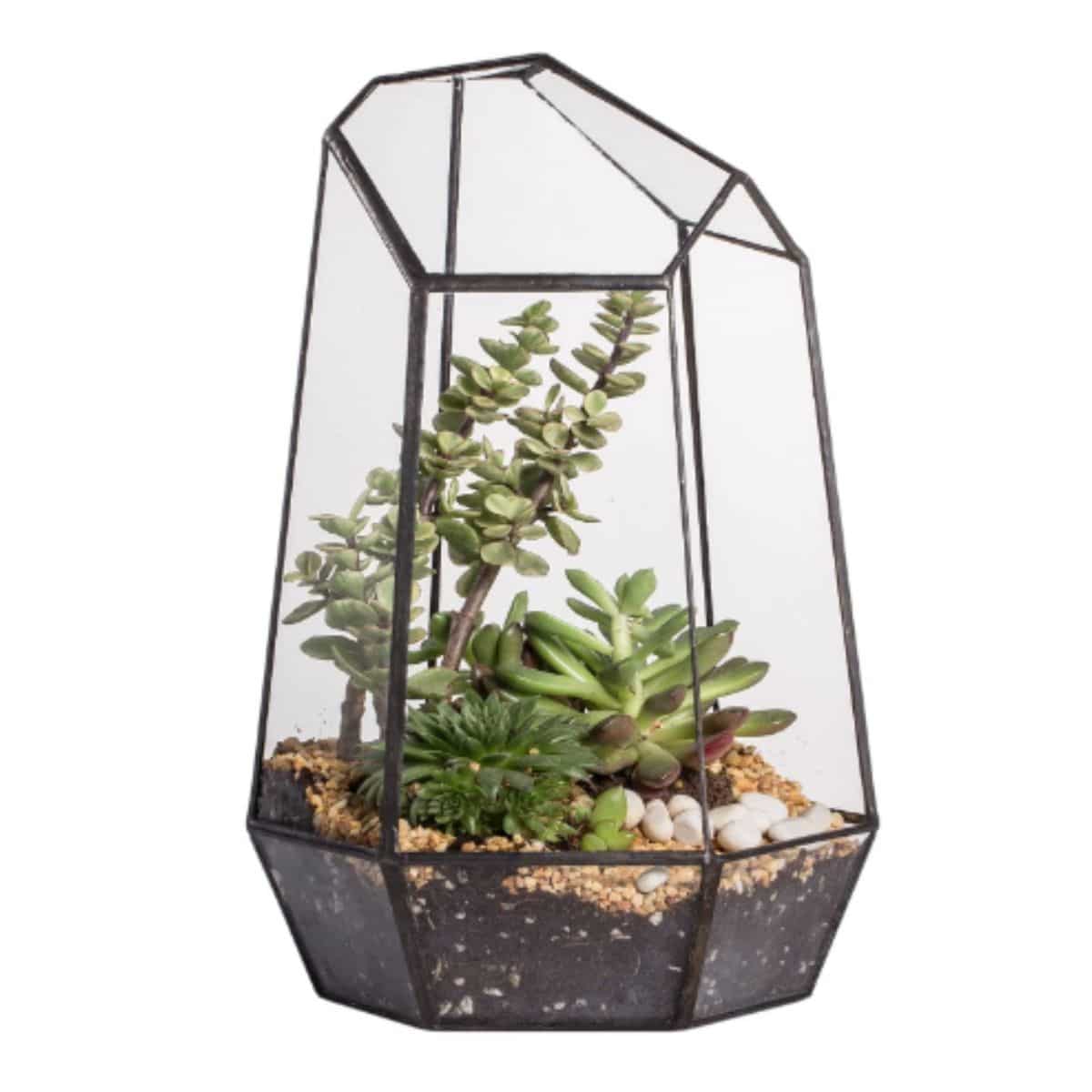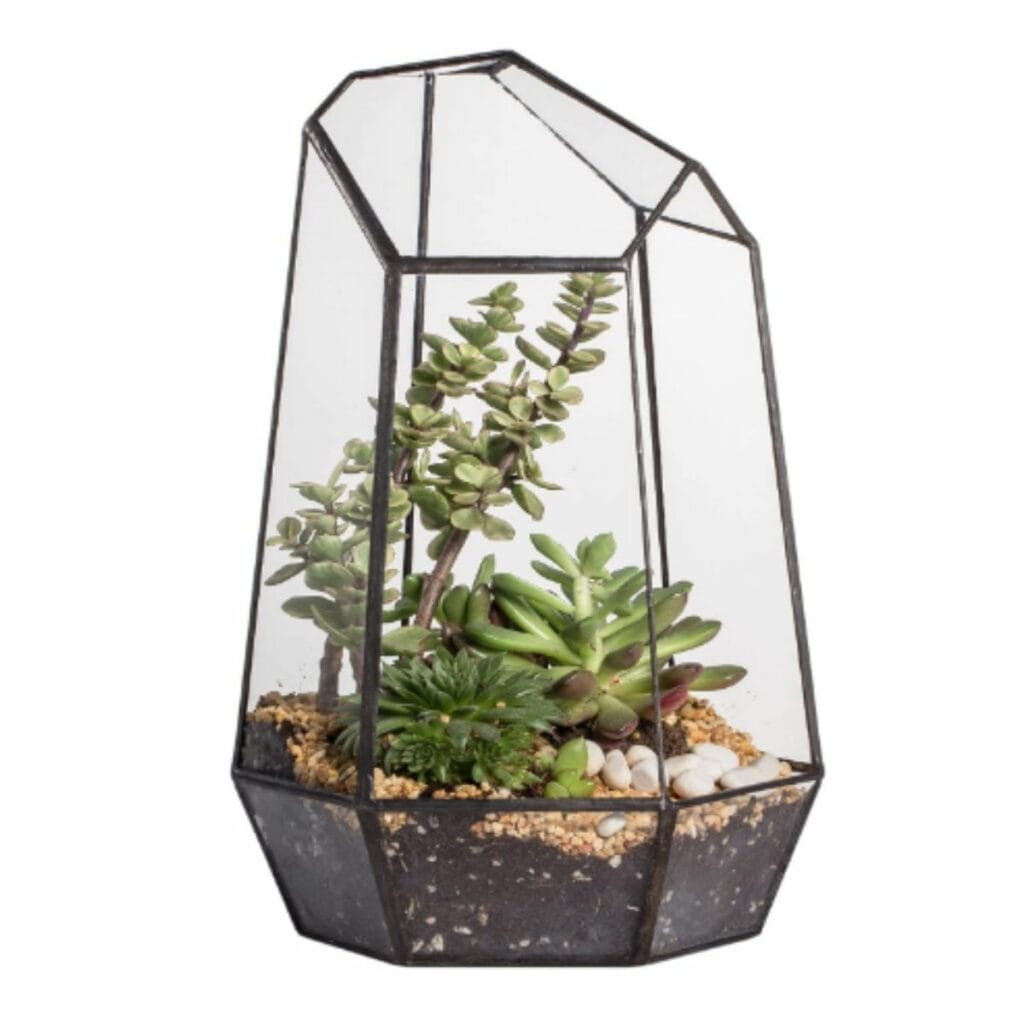 1) Geometric Glass Terrarium Planter, $36.99
This geometric terrarium has lovely lines, after you add your favorite plants it can be used as a centerpiece for special events. Handcrafted and well-designed your tropical plants are sure to enjoy it.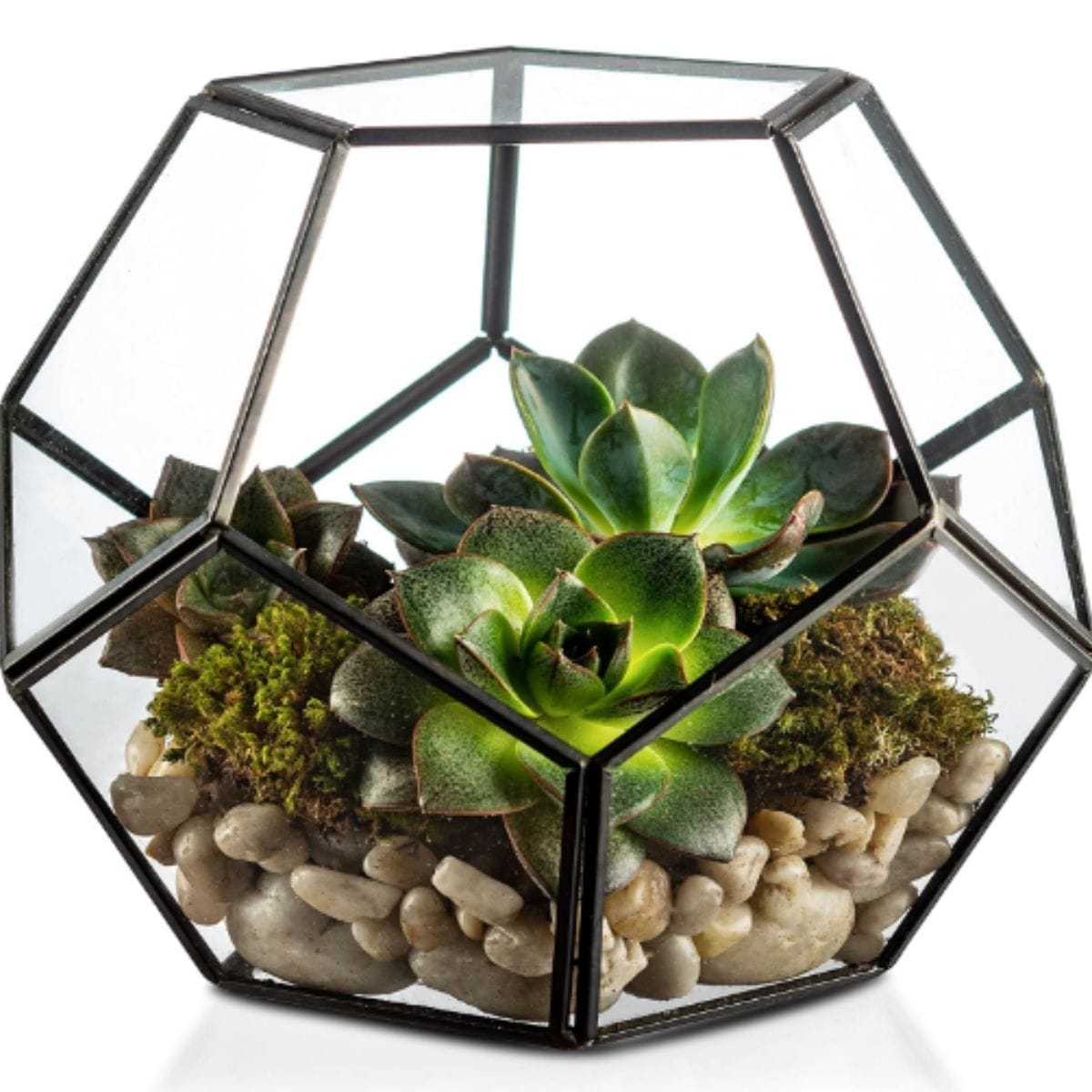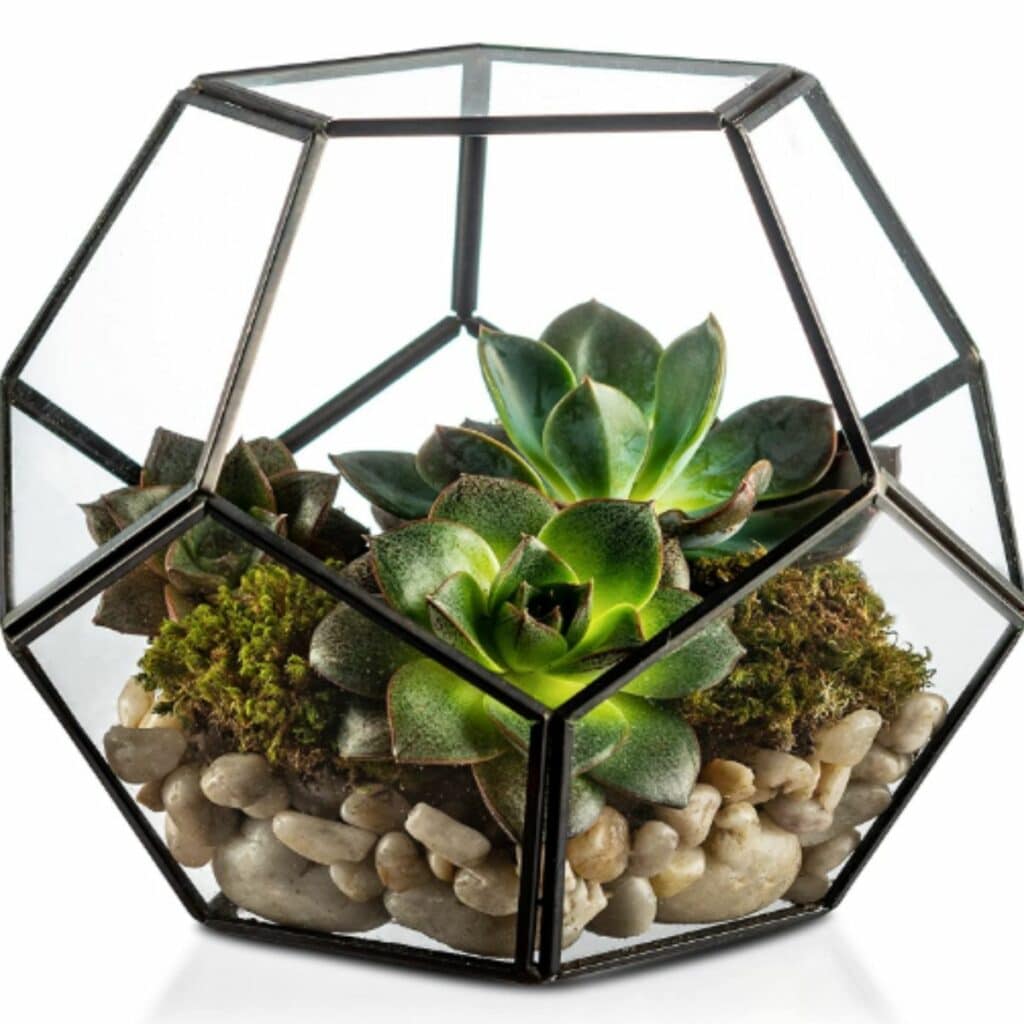 2) Modern Glass Terrarium, $21.95
Open terrariums are better suited for air plants, just be sure to keep out direct sunlight, bright indirect light is best. This terrarium is the perfect size for an air plant or 2 and would look great placed in your living room.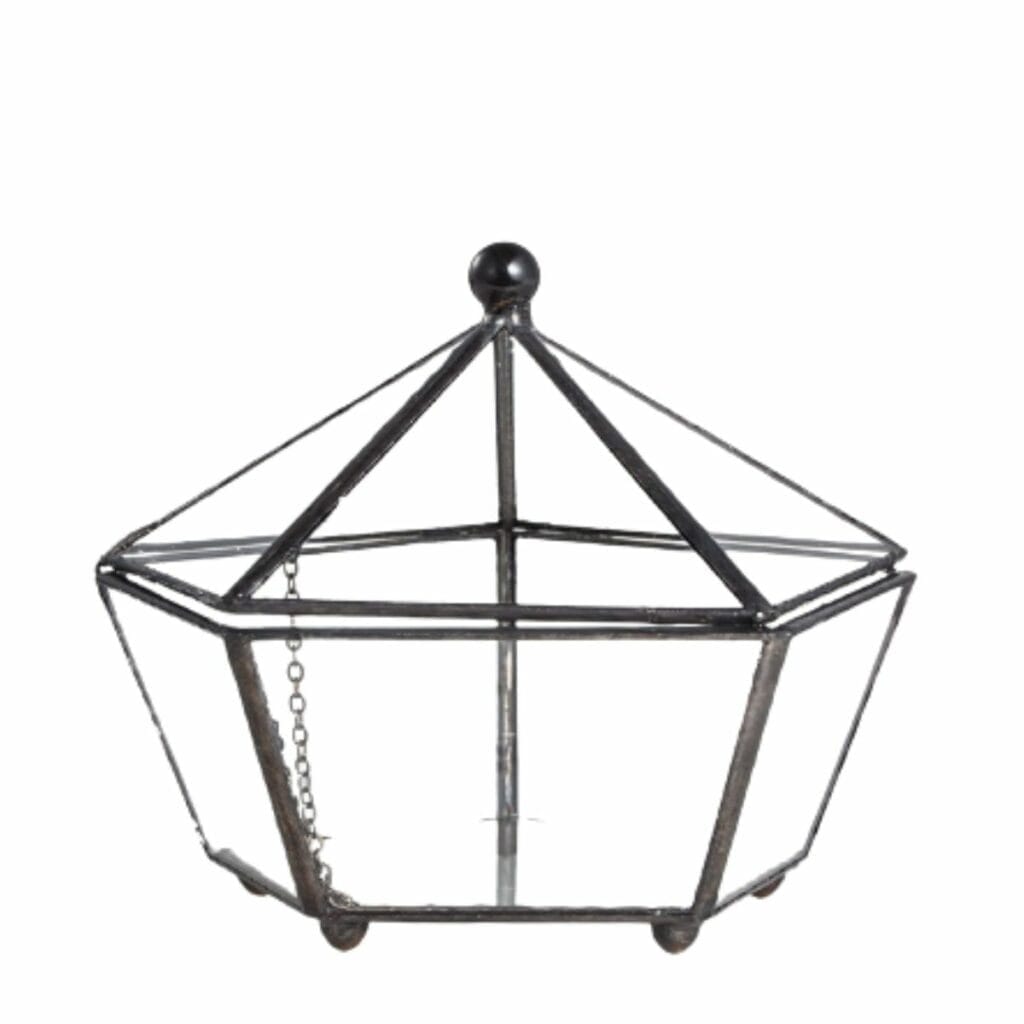 3) Small Glass Geometric Terrarium, $24.99
You can create a dreamy world with glass terrariums, the swing lid allows you to easily add smaller plants of your liking. Having the ability to easily open and style your terrarium to your liking is a big plus. We are fans of this geometric terrarium.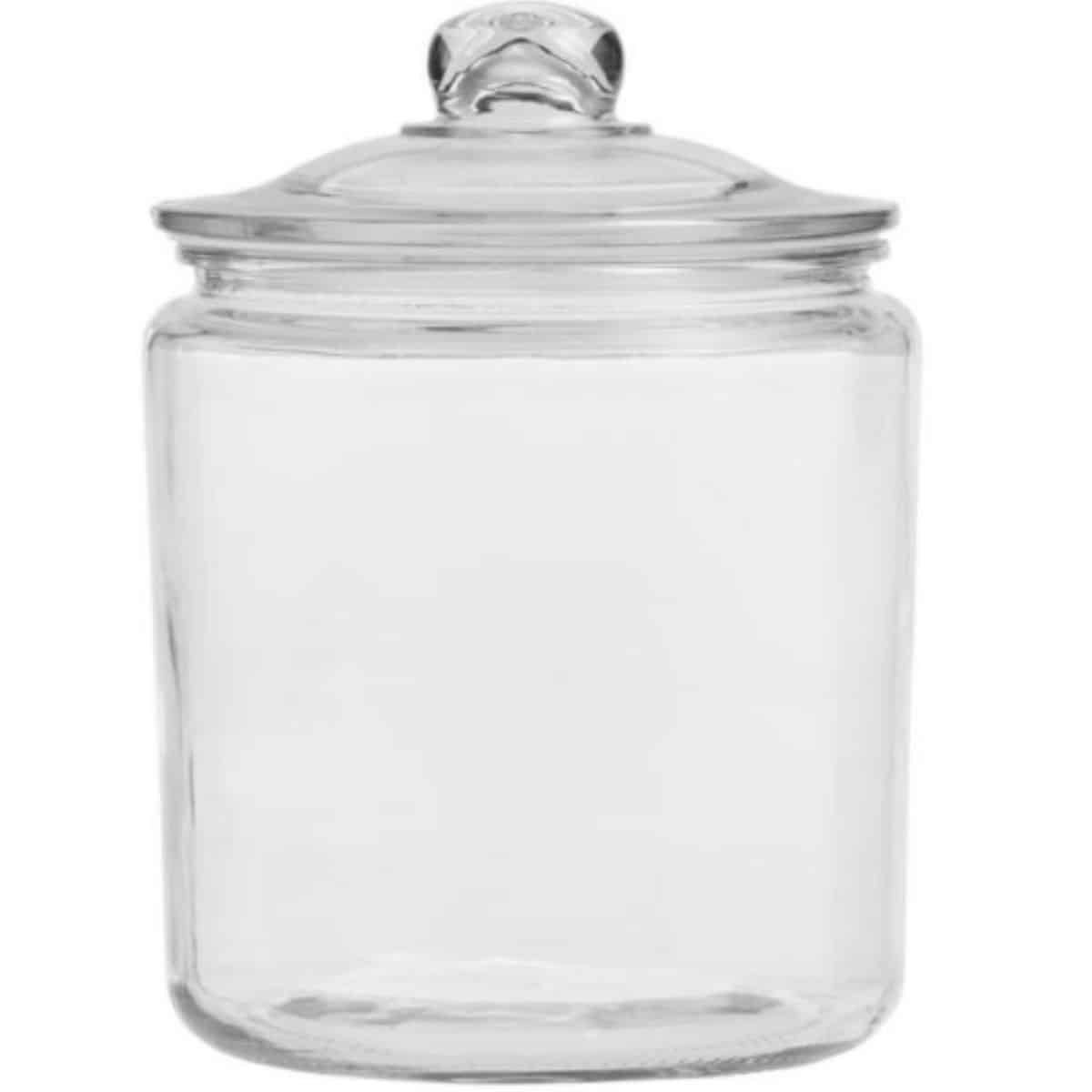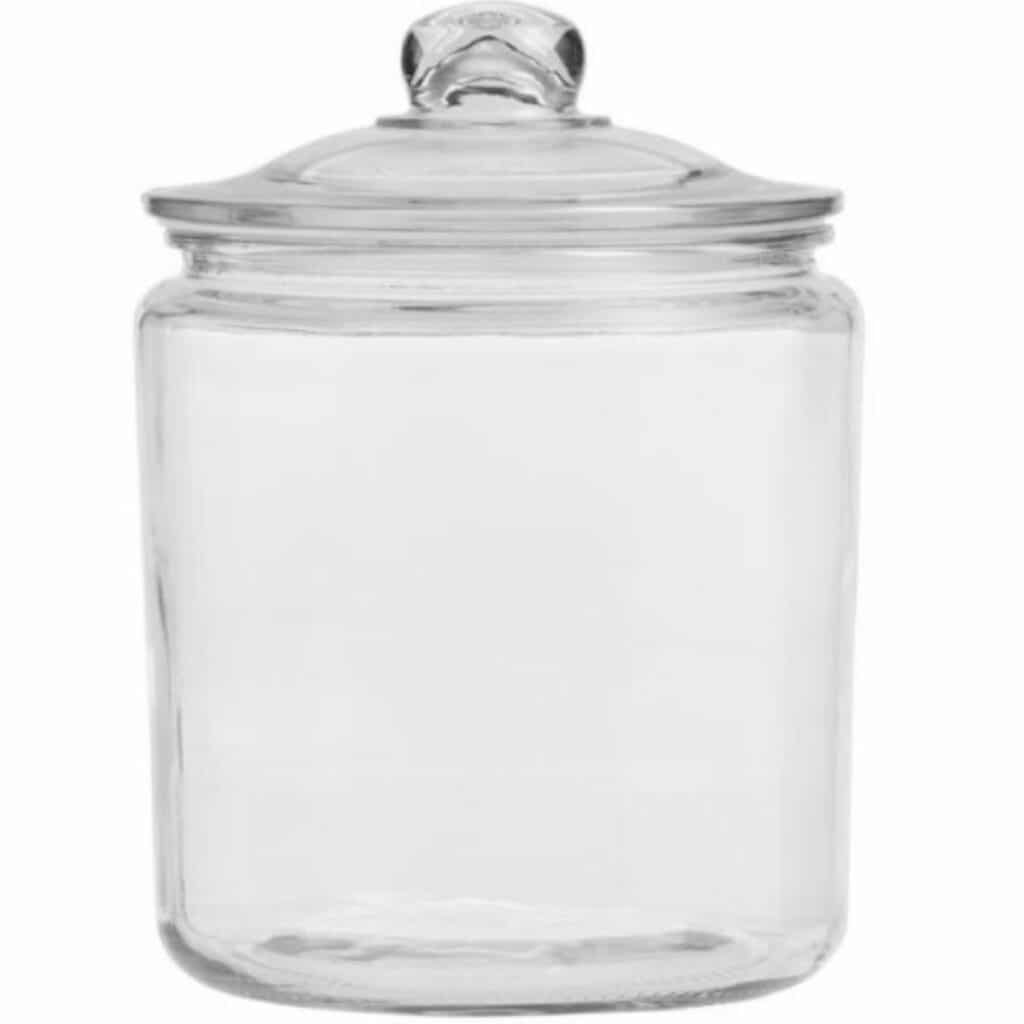 4) Glass One Gallon Storage Jar, $19.99
This might not be what you imagine when you think of a terrarium, but it has the components to be made into one. It's glass, has a large opening, and can be sealed. Make your own terrarium by thinking out of the box with this glass jar, and it's available at a great price too!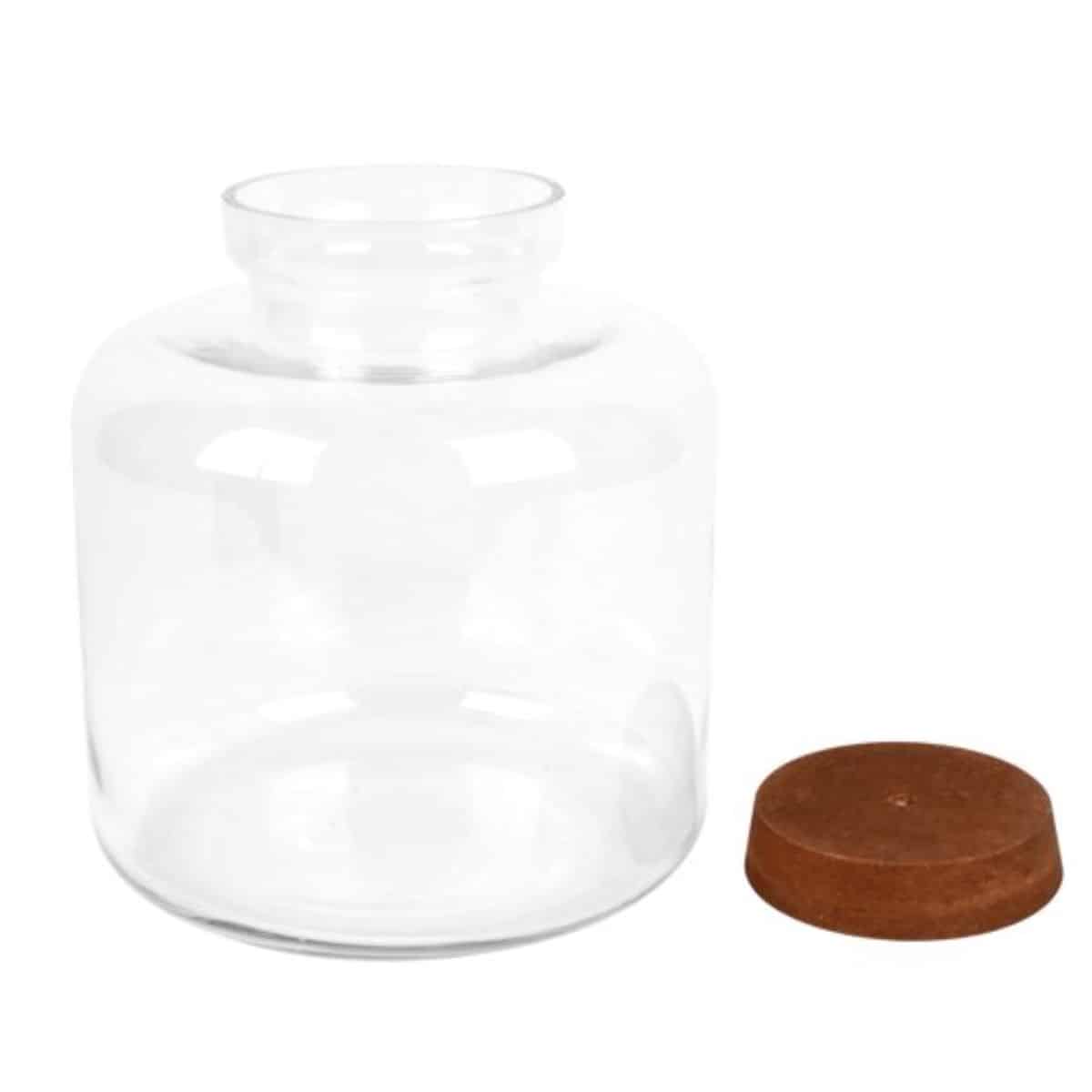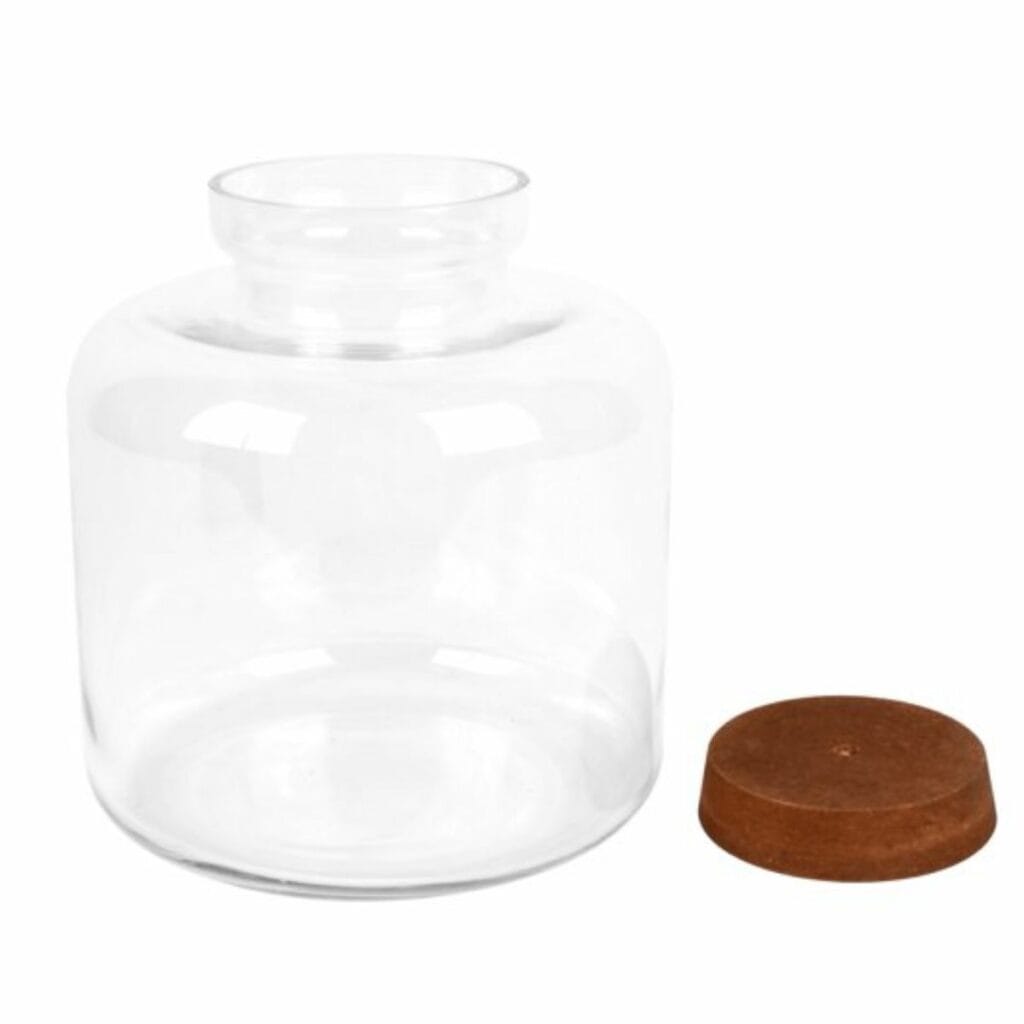 5) Better Homes & Gardens Terrarium, $17.84
This terrarium jar is roomy enough to add a few plants, rocks, and moss for an indoor garden feel. This would make the perfect gift for the green thumb in your life, they will have their own mini indoor garden.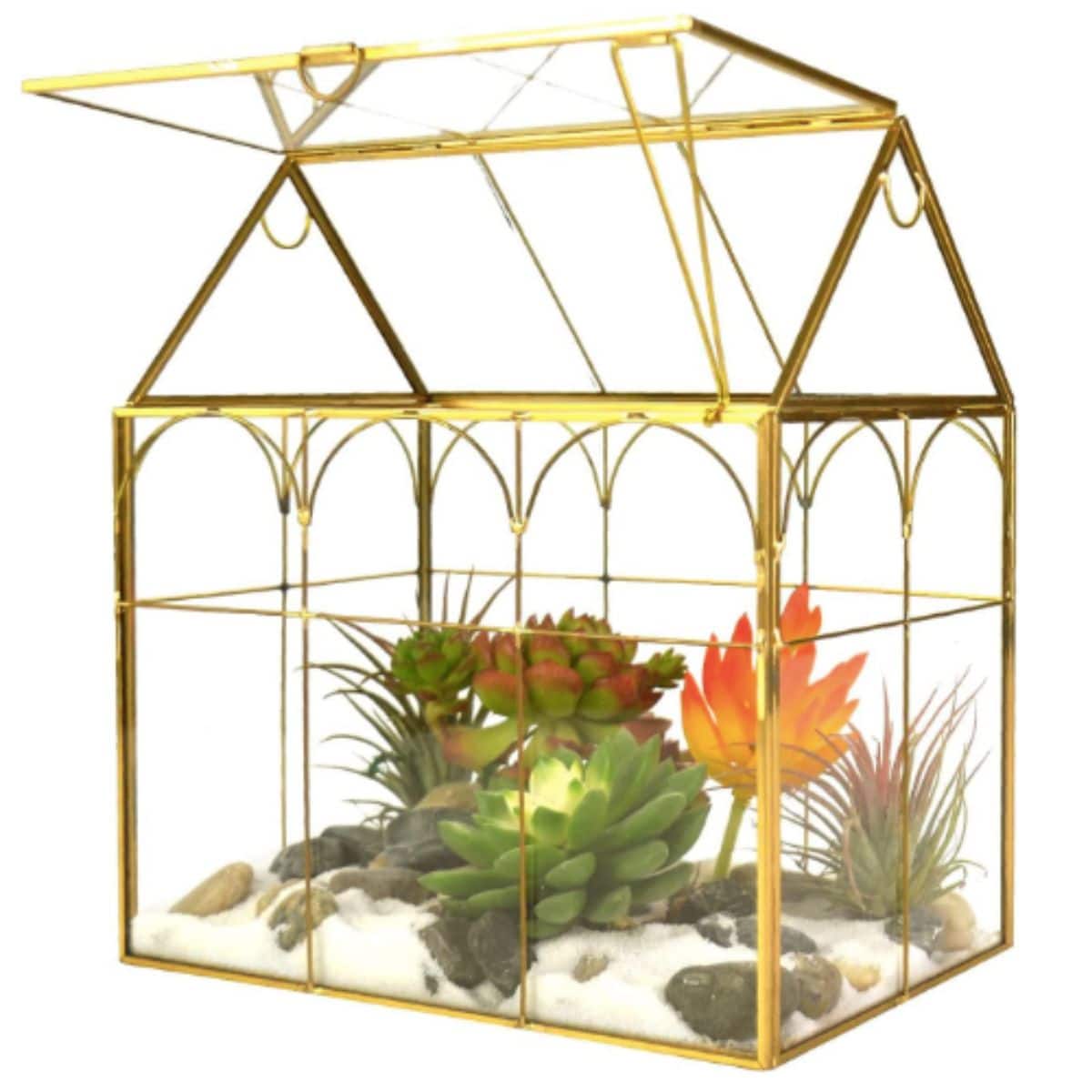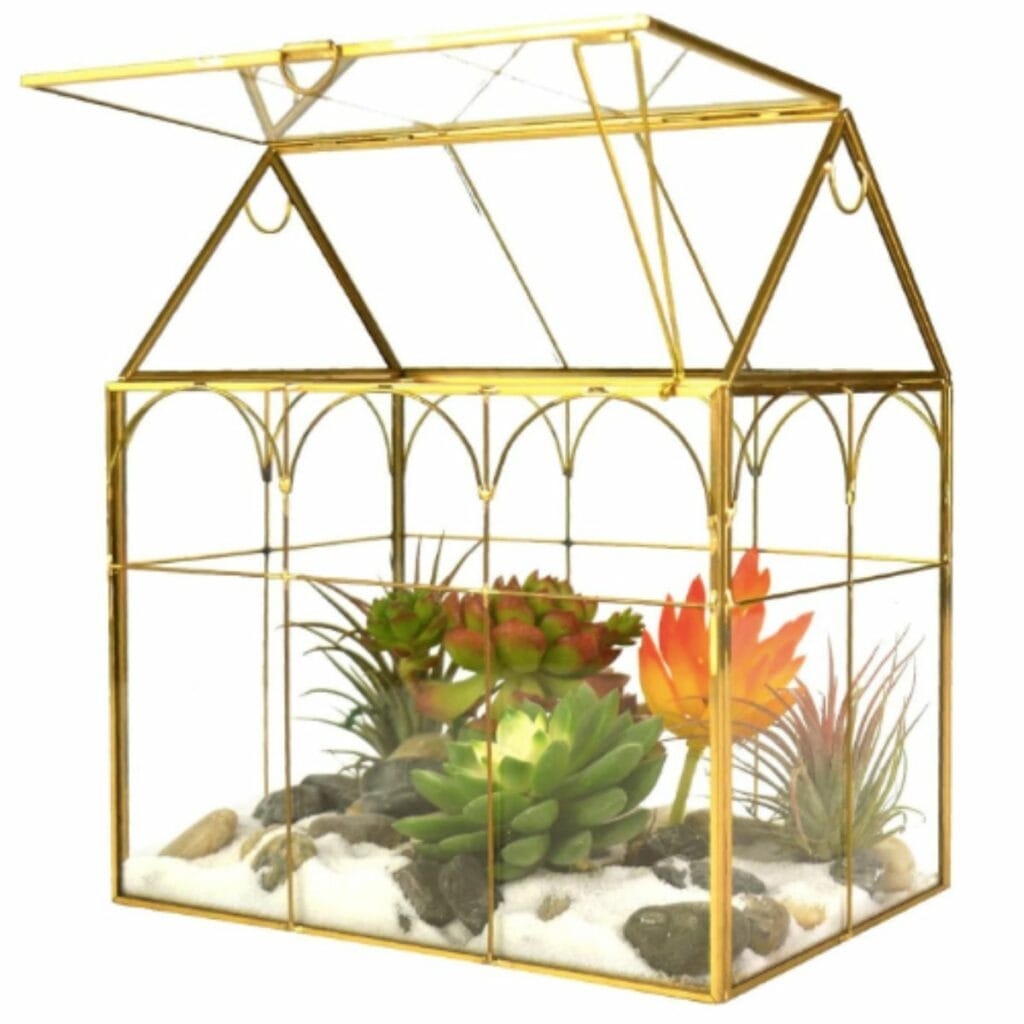 6) Glass Greenhouse Terrarium with Lid, $35.99
Bring a mini greenhouse indoors with this large terrarium. We especially like the large wing-top opening as it makes planting so much easier. The terrarium is available in black and gold allowing it to be easily styled with your home decor.
Containers For Terrariums Over $50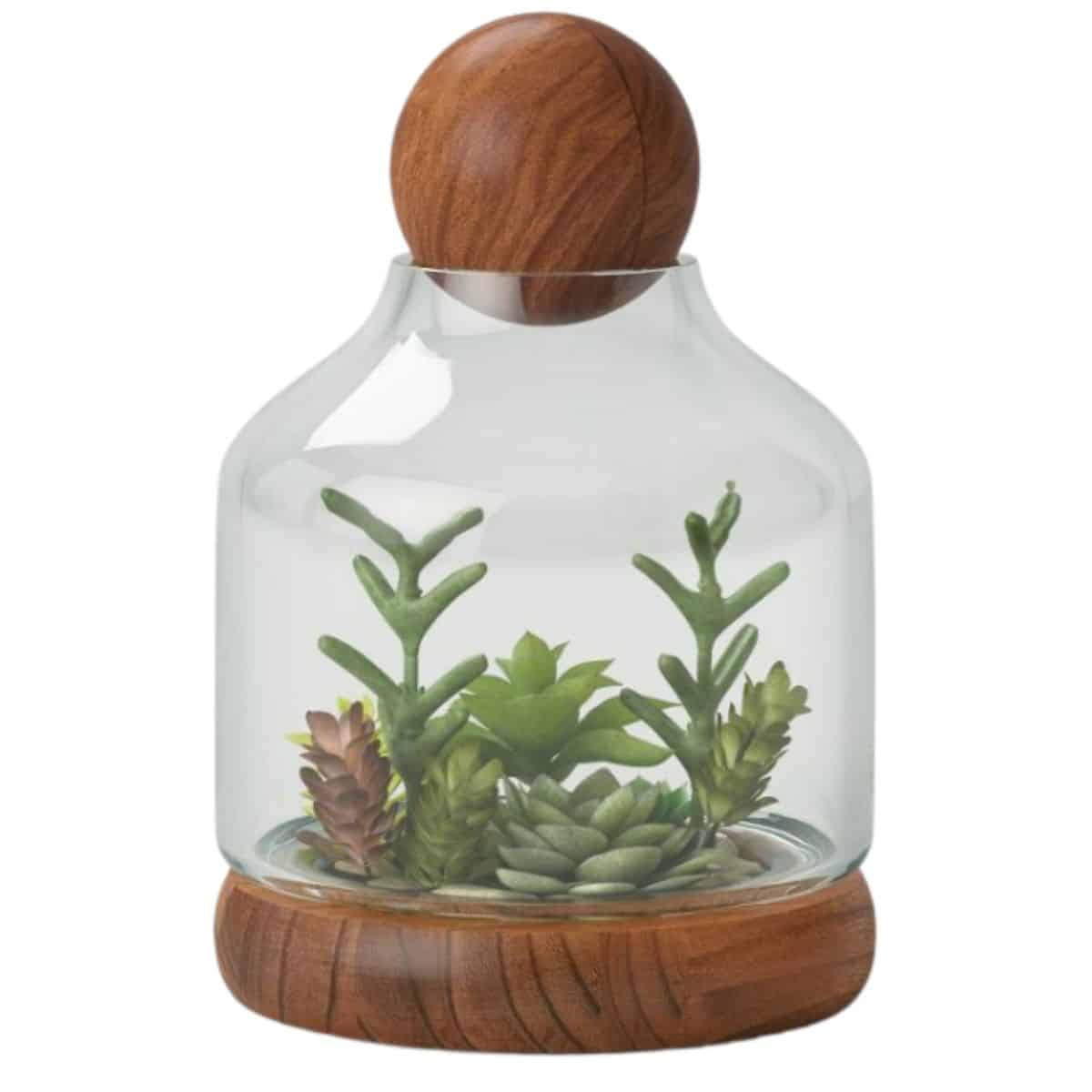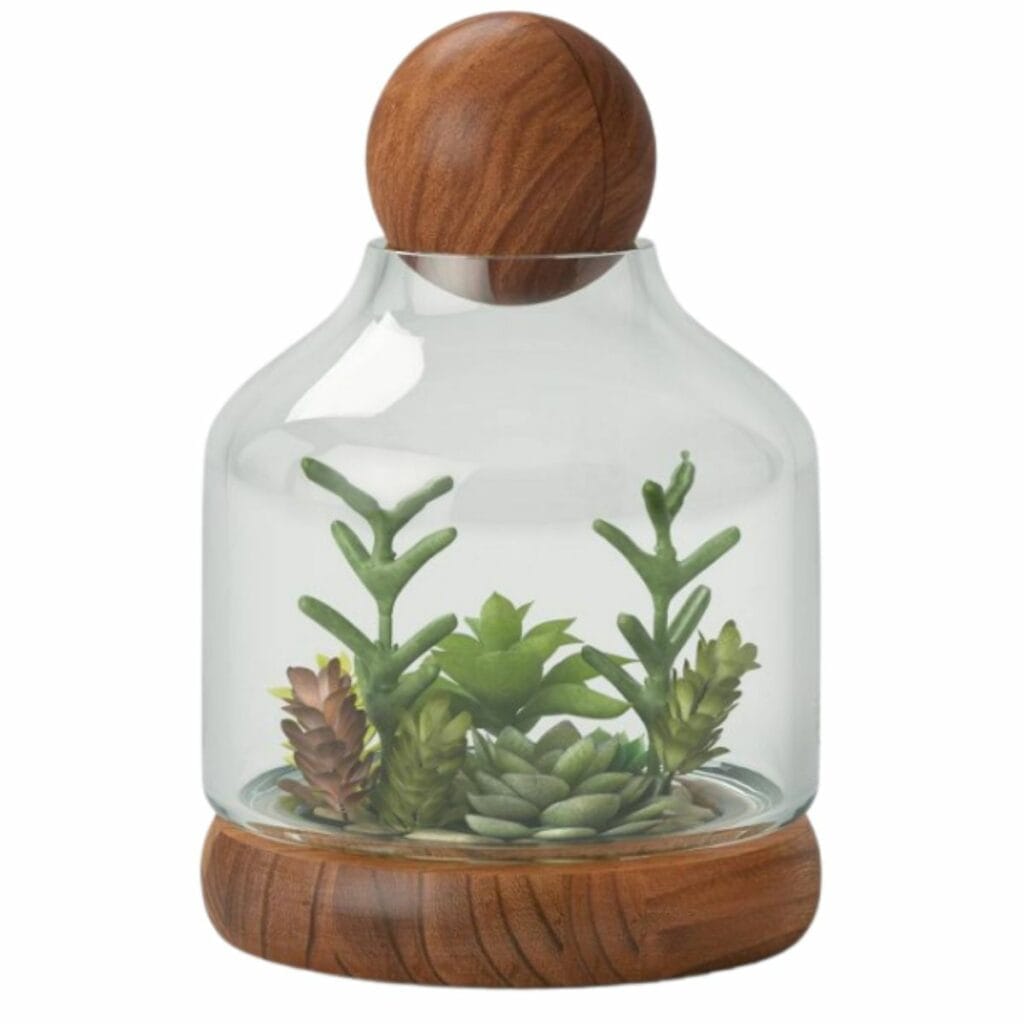 7) Wood Terrarium, $50
This glass jar terrarium features a wood base with a matching wooden stopper for a touch of modern class. The wide mouth at the top provides easy access to care for your plants. If you want to use this more like an open terrarium you can leave the topper off and place your favorite air plants inside.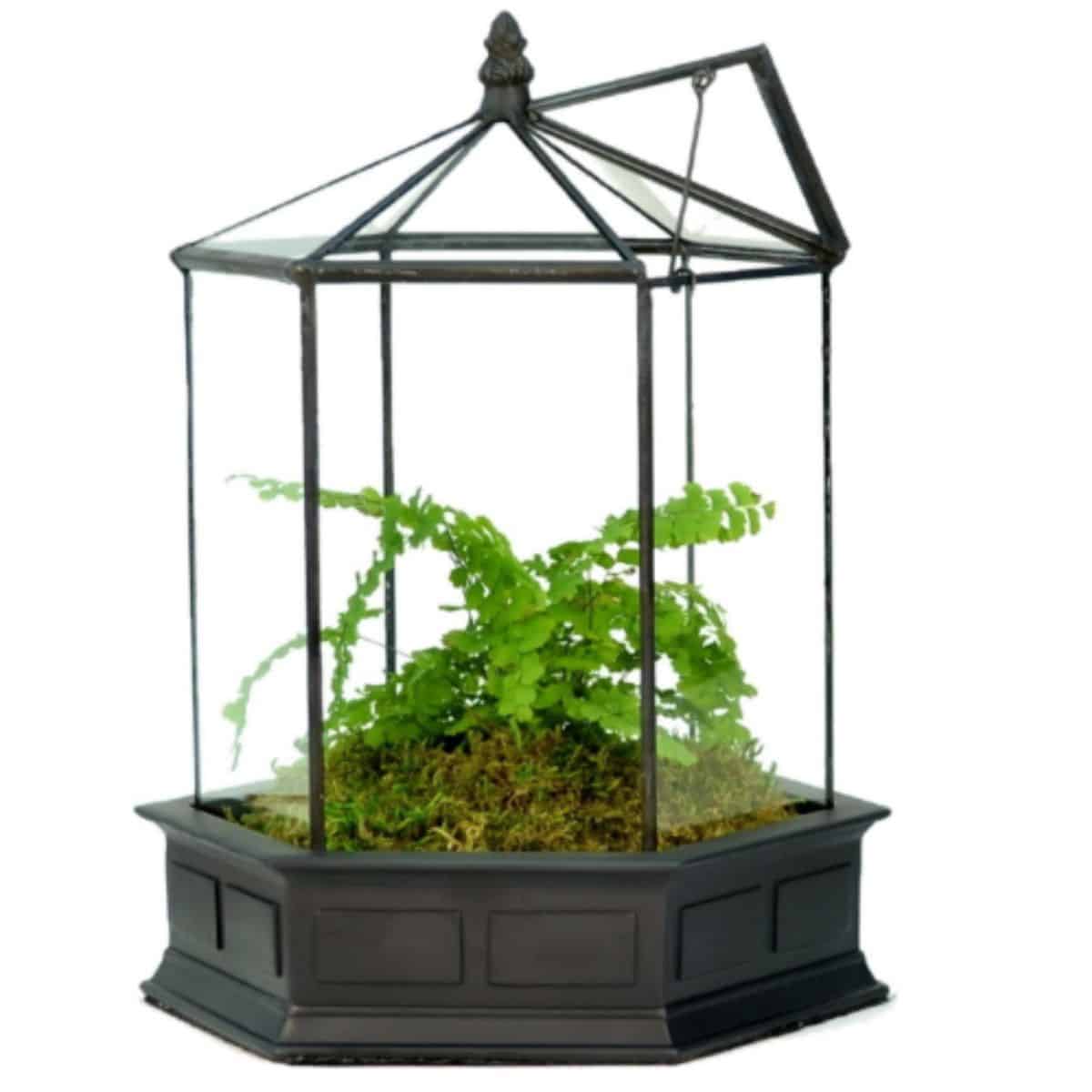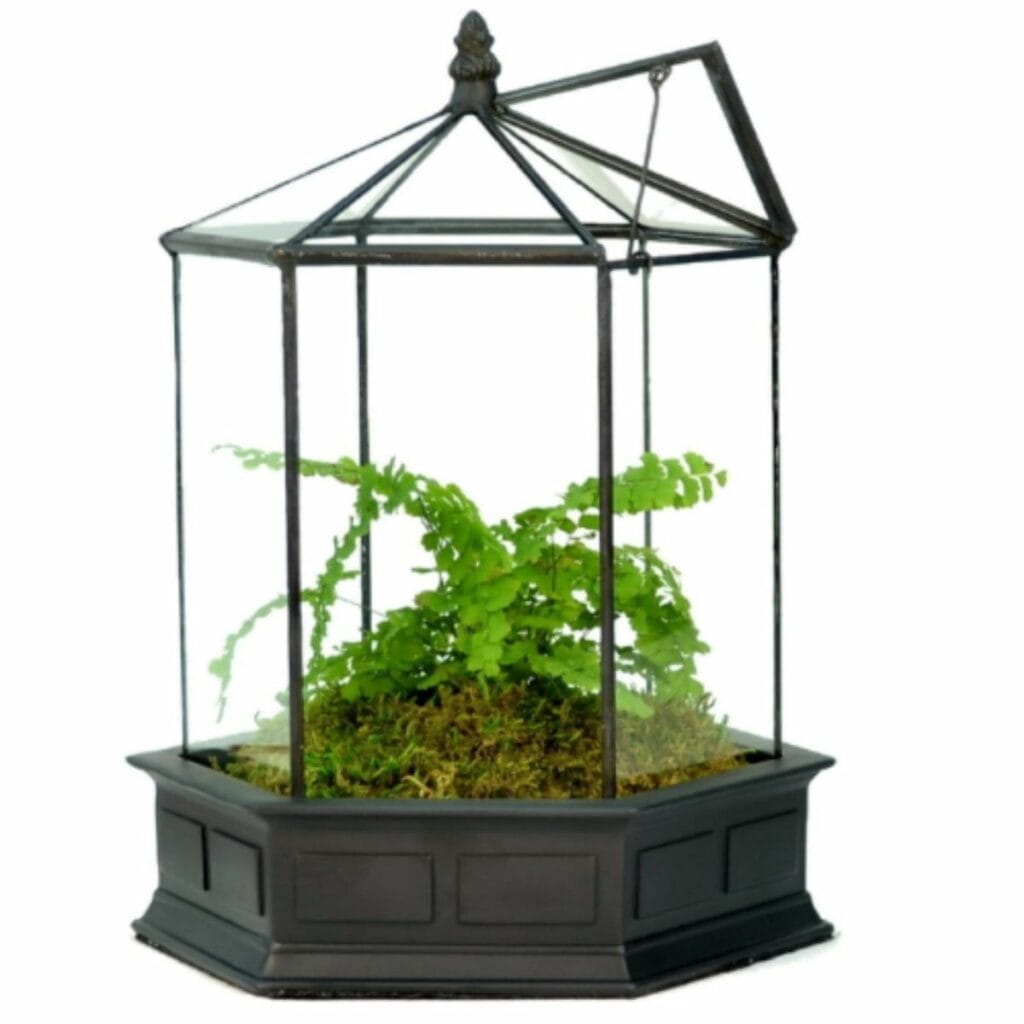 8) Potter Glass Terrarium $106.50
H Potter terrariums are premium quality terrariums and this one is a beauty. We love the design with the swing top that has the ability to stay open if you want ventilation. Your terrarium game will be stepped up with this beautiful terrarium.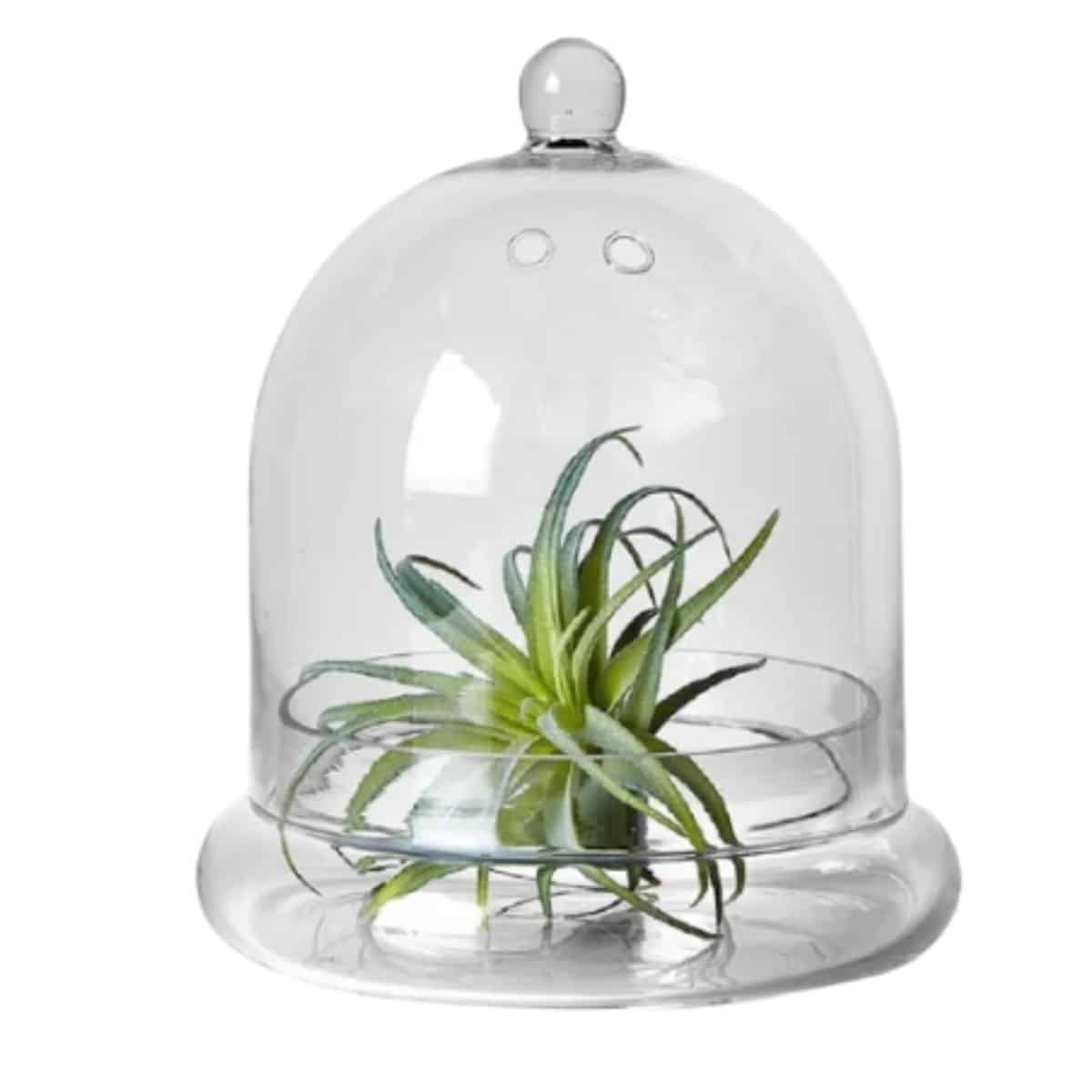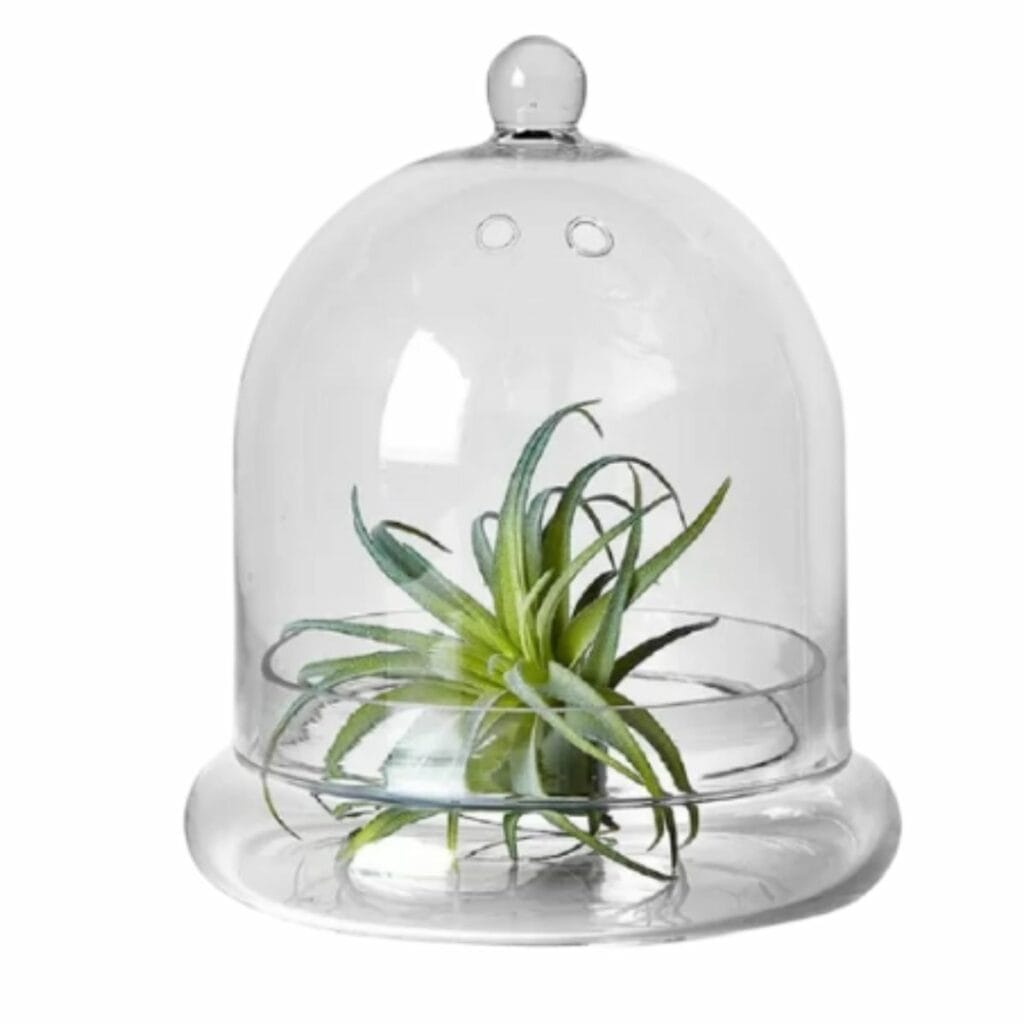 9) Hantsport Glass Terrarium, $73.99
This glass cloche-style terrarium has a deep glass base and a cover with 2 holes, which will be better suited for plants wanting ventilation. There are 2 sizes to choose from the small terrarium would be suited for a single small plant.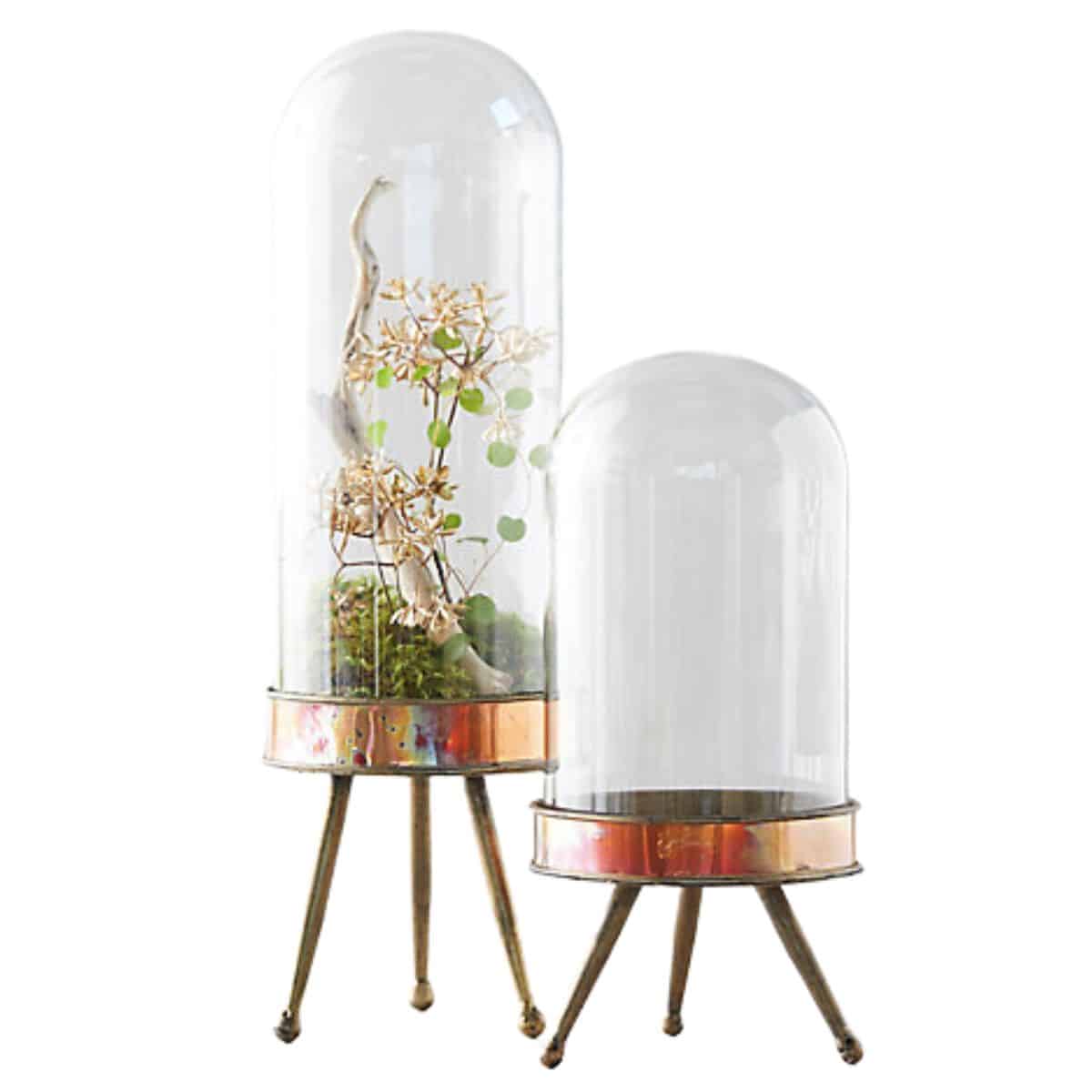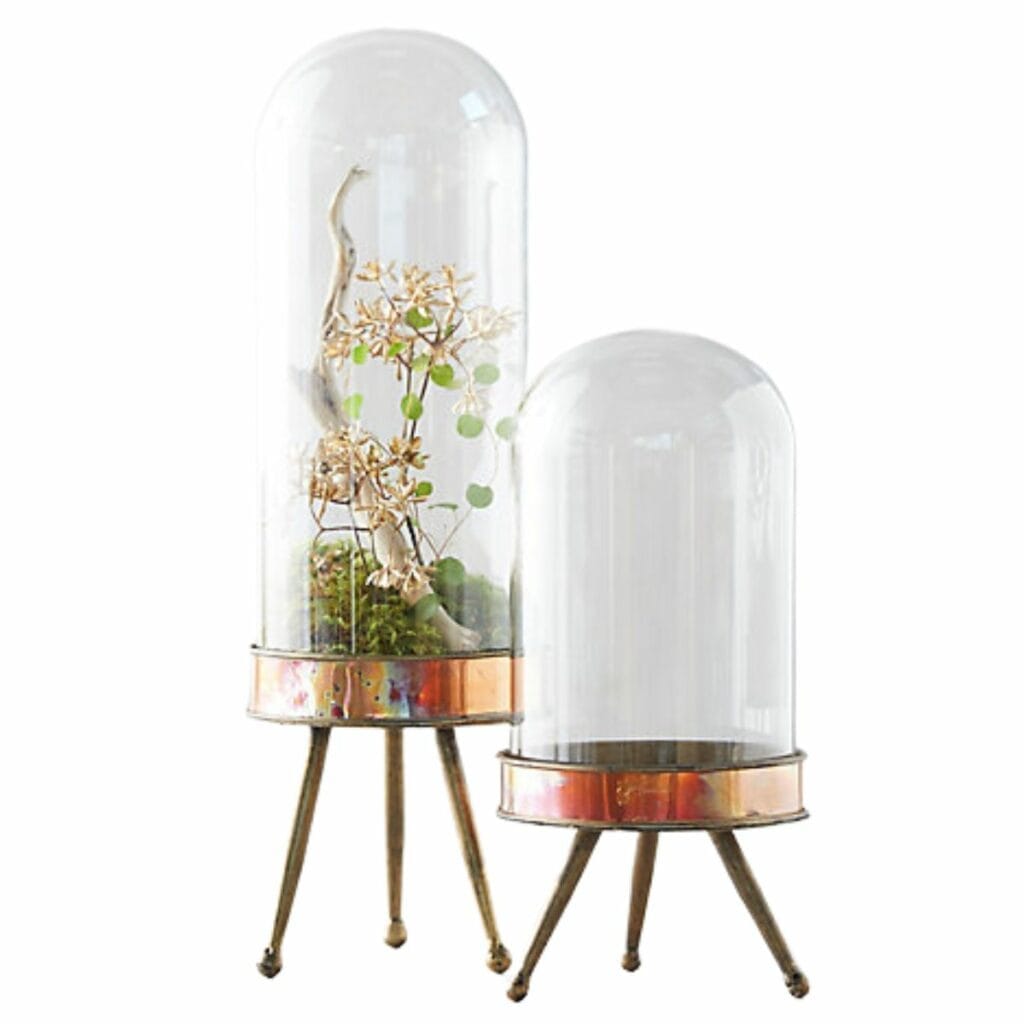 10) Distressed Metal Terrarium on Stand, $68
Showcase your indoor mini garden in this stunning terrarium. The combination of distressed iron and glass pairs perfectly. We love the look of this one and can picture it being placed on a dining table as a unique centerpiece.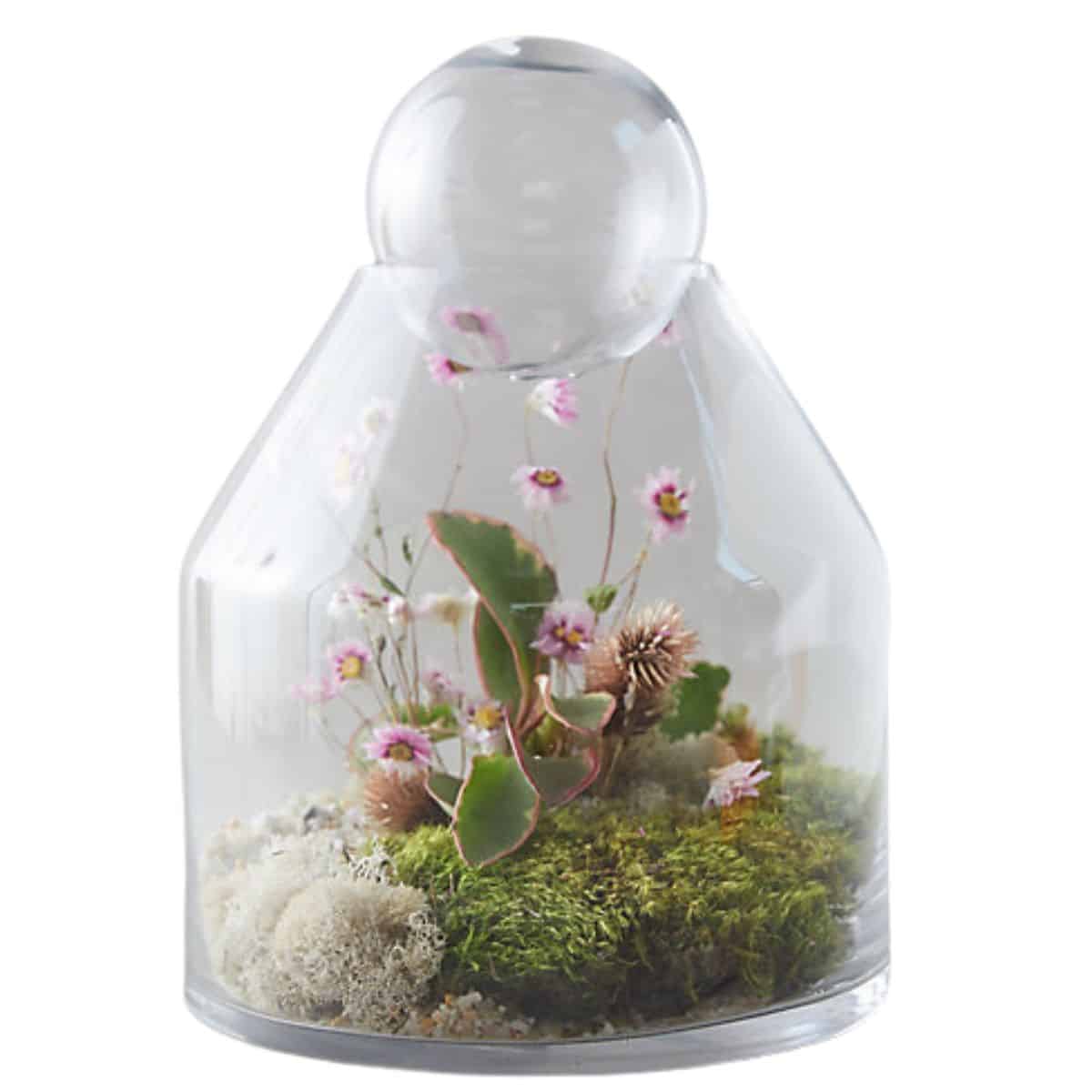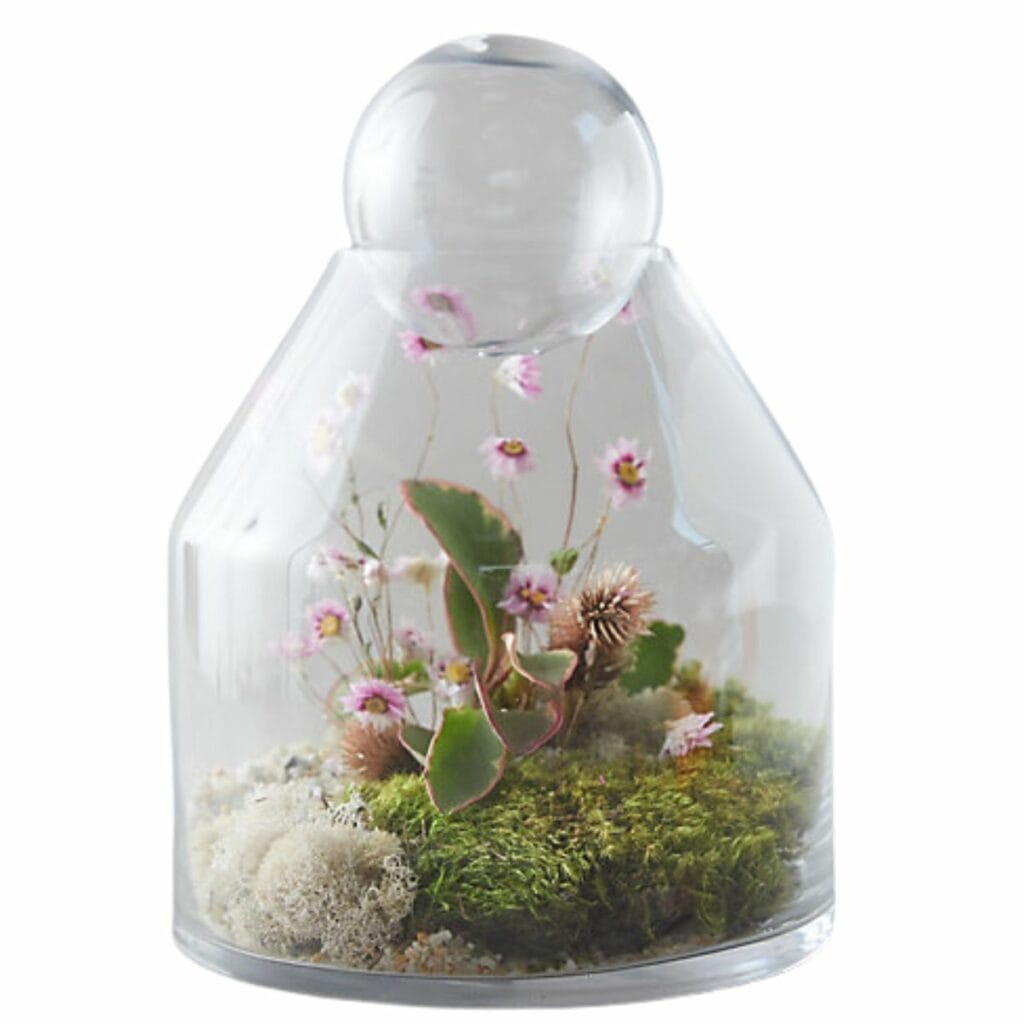 11) Tall Ball-Top Terrarium, $68
A decorative glass ball top and oversized height define this handmade terrarium. It'll make a beautiful home for layers of greenery. There are 2 available sizes on this glass container, whether you choose small or large it's a gorgeous terrarium.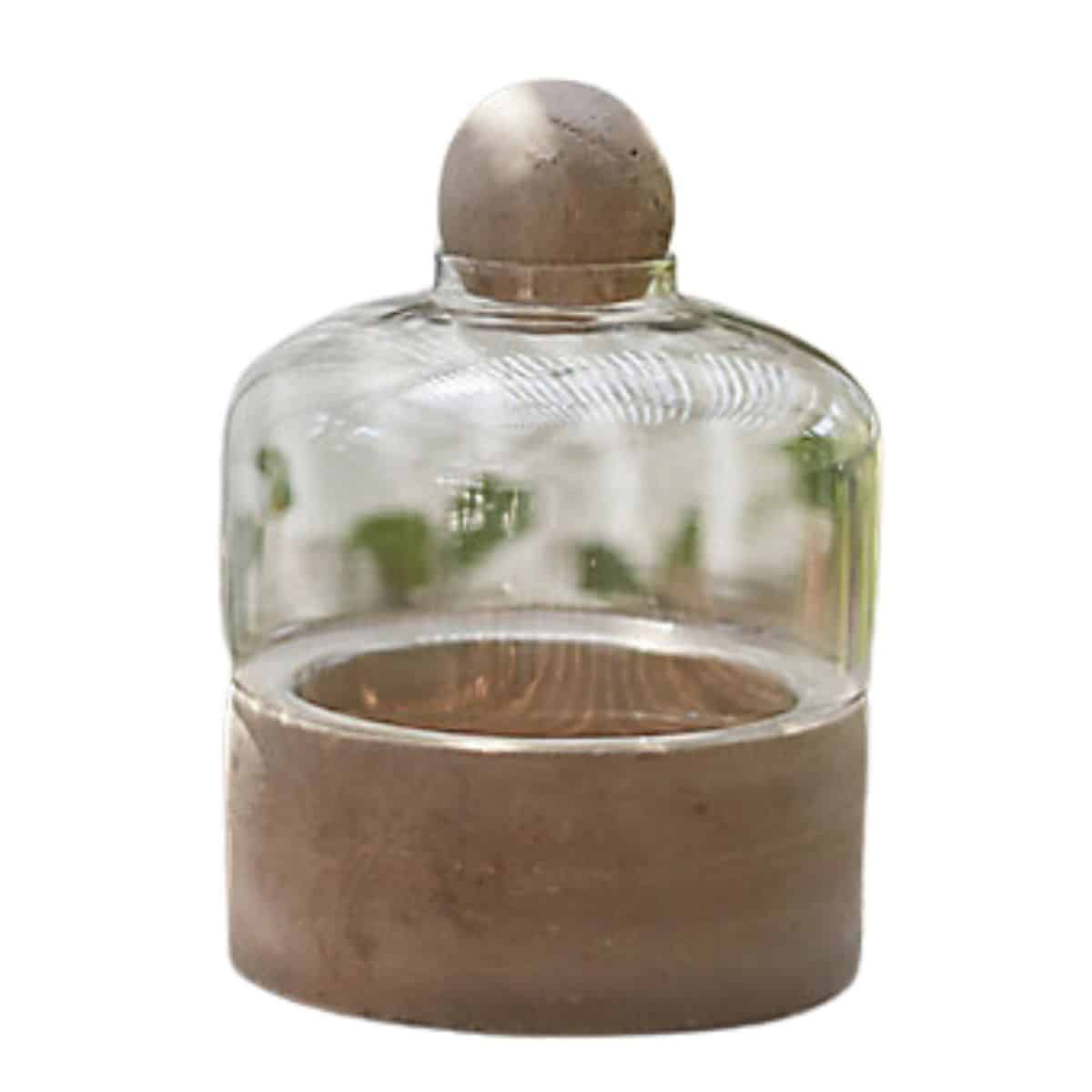 12) Terrarium with Concrete Base, $118
A modern and sleek terrarium finished with a concrete base and concrete ball. This terrarium has a deep base so you add some soil layers and top it with a layer of sheet moss.
Terrarium Tools & Accessories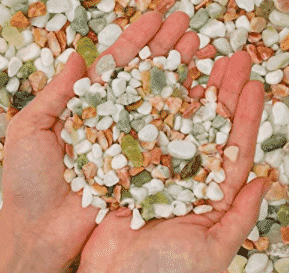 Apply these beautiful decorative stones as a top dressing to complement your terrarium plants, bringing out a finishing touch to your mini greenhouse. These can also be used as a drainage layer.
Horticulture charcoal is a great medium to use for adding a drainage layer to your terrarium. It also absorbs odors.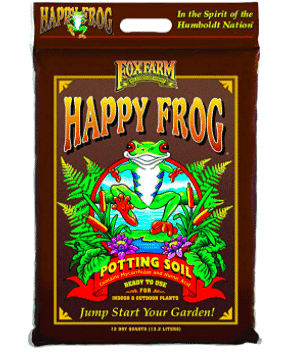 A combination of 2/3 potting soil and 1/3 coco coir make a well-draining mix.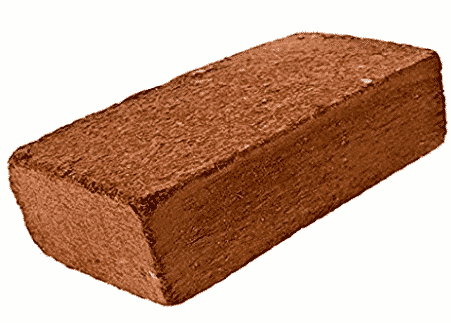 Coco coir helps with aeration and drainage, mix in with potting soil.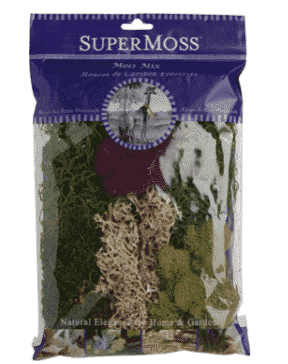 This long-lasting preserved moss is a great botanical element addition.
Having the right tools when making a terrarium makes a big difference. This set contains the essential tools you'll want on hand.
Terrariums are a great way to incorporate plants and design into your home. Whether you are new to the world of terrariums or expanding your collection we hope you found this round-up of containers for terrariums to be helpful and that found one you love.
Now that you've found a container & supplies, be sure to check out our guide to Making A Terrarium 4 Ways.
Note: This was originally published on 2/19/2022. It was updated on 3/10/2023.
Happy Gardening,
Some Of Our General Houseplant Guides For Your Reference:

This post may contain affiliate links. You can read our policies here. Your cost for the products will be no higher but Joy Us garden receives a small commission. Thank you for helping us spread the word & make the world a more beautiful place!
About the Author
Latest Posts
Nell, the founder of Joy Us garden, was born into a gardening family and grew up in Connecticut's countryside. After living in Boston, New York, San Francisco, & Santa Barbara, she now calls the Arizona desert home. She studied horticulture & garden design, working in the field all her life. Nell is a gardener, designer, blogger, Youtube creator, & author. She's been gardening for a very long time & wants to share what she's learned with you.