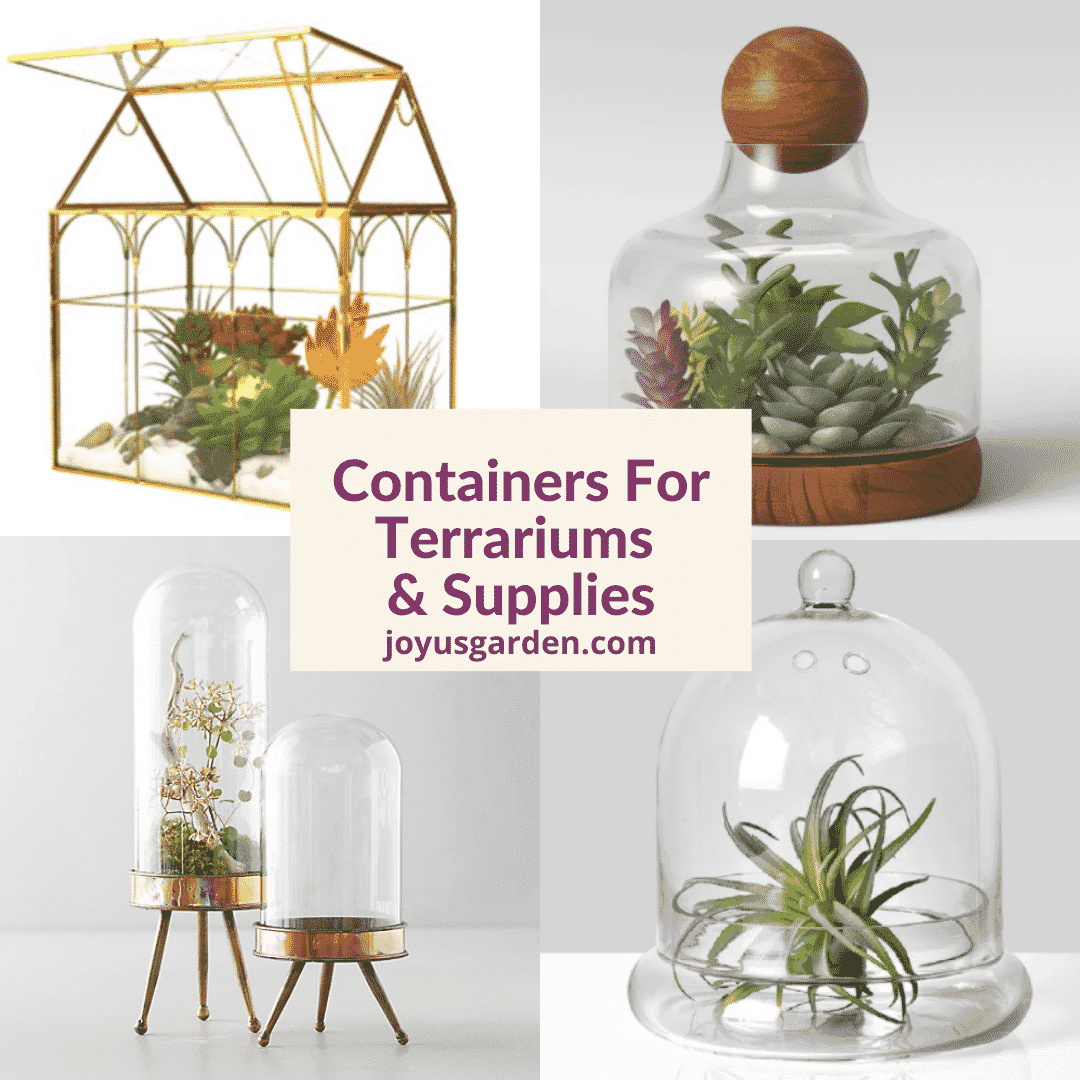 Terrariums are indoor miniature gardens. They add a green touch to your home and are fun to put together. They also make for an exciting introduction to gardening and can be a creative activity to enjoy with kids.
If you're looking to make your first terrarium and don't know where to start, we have done a post on Making A DIY Terrarium. We recommend using plants that like moderate to high humidity. Think of your terrarium as an indoor mini greenhouse so plants like these will do the best.
Terrariums come in a variety of sizes and we have found that small plants in 2"-3" grow pots tend to be the best fit for the average-sized one. Some plant choices are ferns, ivy, foliage begonias, peperomias, mosses, crotons, and pileas.
If you're wanting to get a dose of nature indoors we've compiled our favorite terrariums and grouped them by under $50 and over $50. Along with your terrarium, you will need some tools and accessories. A sampling is included towards the end.
Here are the 4 terrariums Nell & Brielle made. You can find the links to buy them here.
Containers For Terrariums Under $50
Containers For Terrariums Over $50
Terrarium Tools & Accessories
Terrariums are a great way to incorporate plants and design into your home. Whether you are new to the world of terrariums or expanding your collection we hope you found a terrarium you love.
Happy Gardening,
– Cassie
Some Of Our General Houseplant Guides For Your Reference:

This post may contain affiliate links. You can read our policies here. Your cost for the products will be no higher but Joy Us garden receives a small commission. Thank you for helping us spread the word & make the world a more beautiful place!