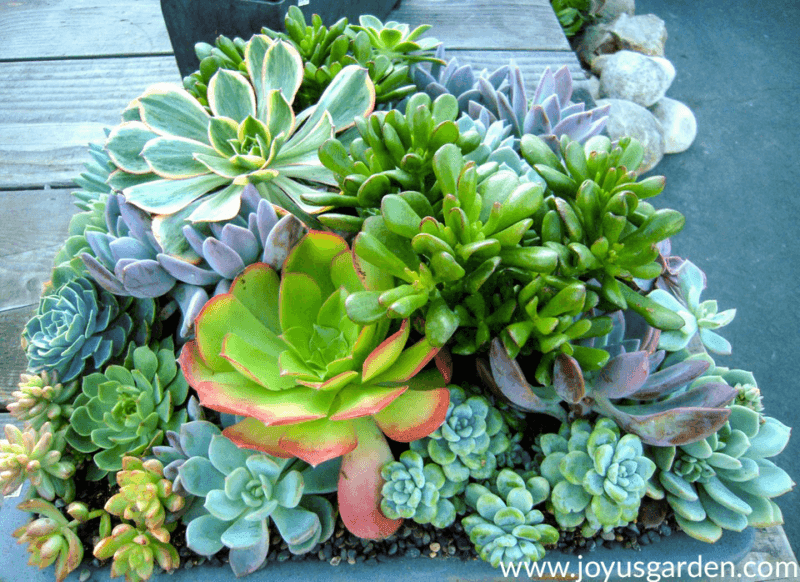 Flowers are lovely, aren't they? When you give them away as a gift, either for Valentine's Day, Mother's Day, or just because, they make the other person on the receiving end feel special and cared for. However, there's just one problem. The beauty of flowers fades quickly!
Luckily, there's an alternative solution that is equally lovely, beautiful and lasts much, much longer than a few days. Can you guess what we're referring to? Succulents, my friend! You can purchase succulent arrangements at a fair price and make that special someone appreciate your gift for a long time.
Not only can you purchase the plants at a reasonable price, but we've collected a list of products across the web that any succulent lover will enjoy. Here's the only succulent gift guide you'll ever need for any time of the year!
1. Cute Farms Fertilizer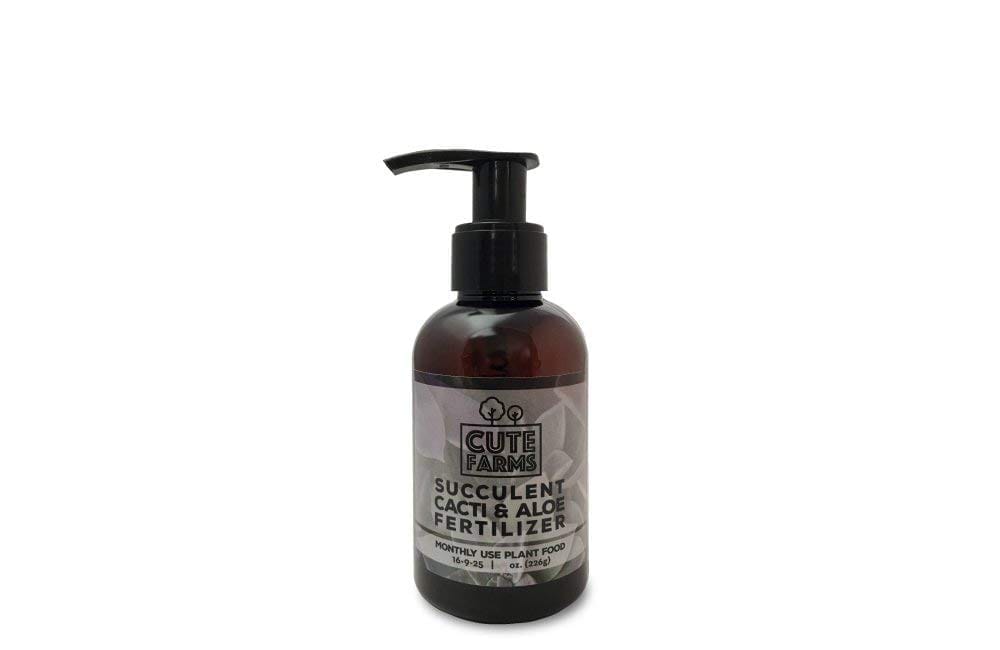 Got a friend that owns several succulents that they just adore? Chances are they will LOVE this spray fertilizer! It's created just for succulents, cacti and aloe. It comes in a pump bottle which makes it easy to apply to the base of each plant. It'll help each plant live a long and fulfilling life.
2. Plant Hanger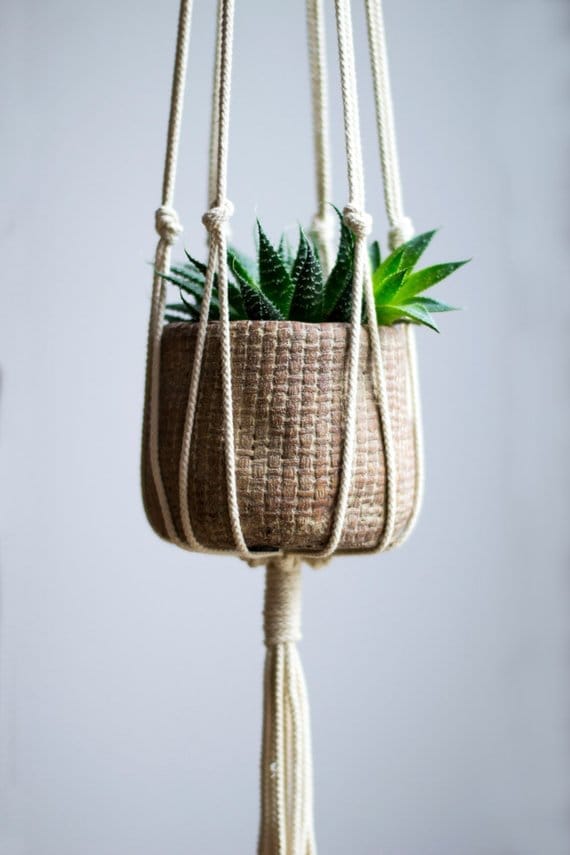 Indoor garden enthusiasts will love this one. Bohemian styles and indoor houseplants seem to go hand in hand quite frequently. We think this planter hanger would be a lovely addition to the kitchen, living room, or back porch/patio.
3. Aloe Vera Succulent Enamel Pin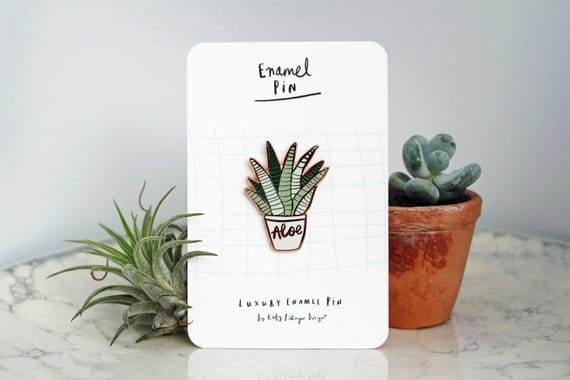 If you've got a friend who enjoys wearing pins on their clothes or attaching them to bags, purses or backpacks, they will really like this set of pins! Aloe Vera Succulent Enamel Pins are adorable.
4. Cactus Decor, iPhone Case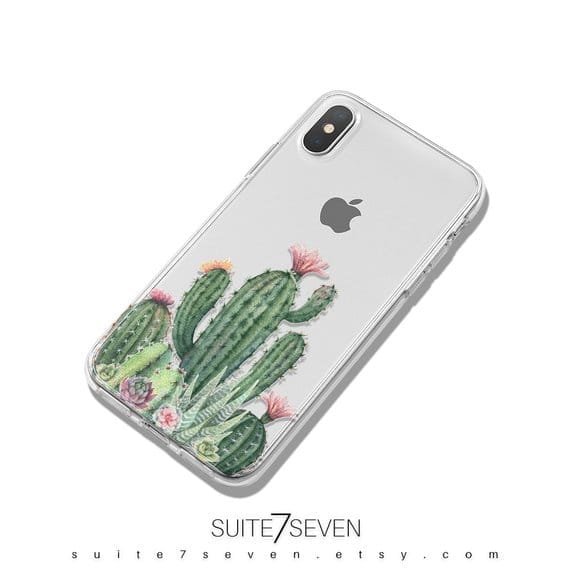 Do you know anyone without a smartphone these days? Well, the number of phone cases available are vast. Luckily, we found one that's all about succulents and cacti. They're molded to fit most iPhone and Samsung devices.
5. Cactus Print Boho Print Boho Decor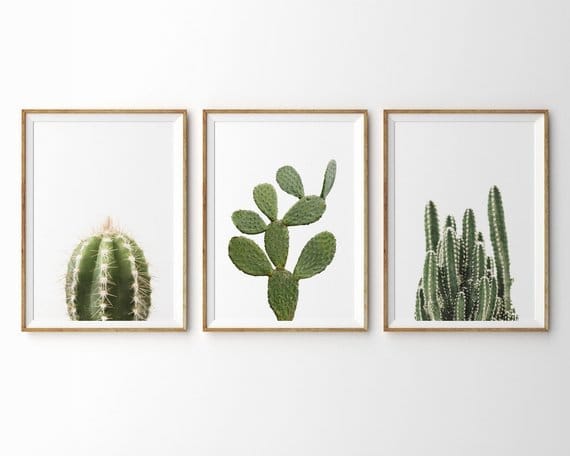 We had to keep the home decor devotees in mind, so we included some wall hangings. These boho prints include 3 separate images of cacti.
6. Succulent Wreath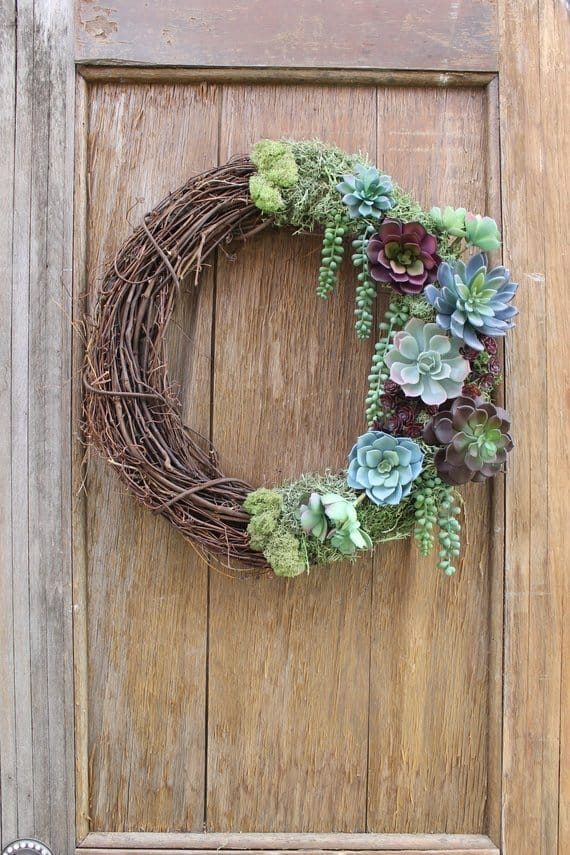 Another opportunity for wall decor, you can purchase a succulent wreath for a reasonable price. If you're also interested in giving away DIY creations, we have a few tutorials on creating your own succulent wreaths. We've got one a living one here, a holiday succulent wreath here, and how to keep your wreaths looking healthy here.
7. Throw Pillow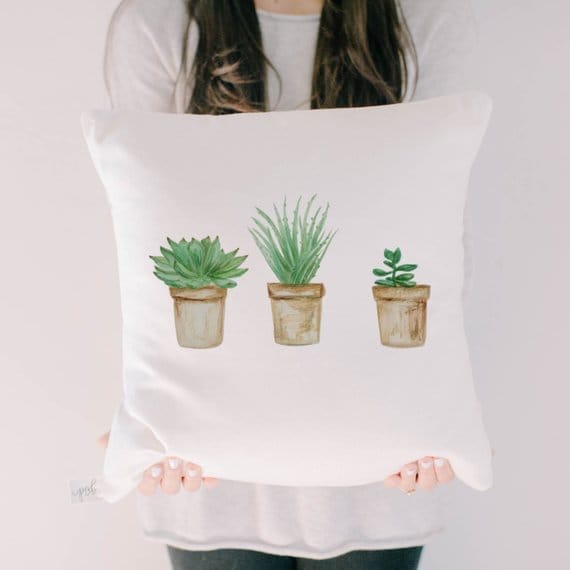 Here is a throw pillow to add a little flair to your favorite couch.
8. Crochet Cactus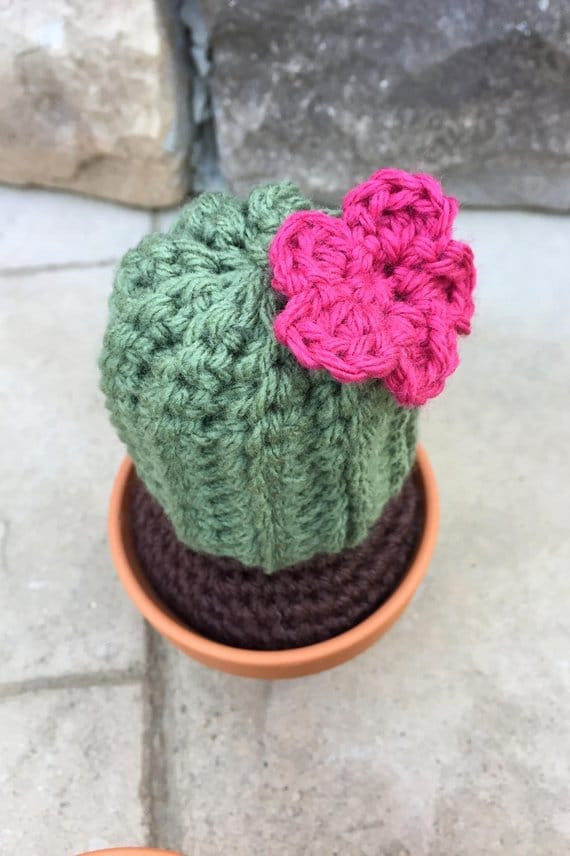 Now, here are some "plants" that are guaranteed to last forever!
9. Owl Ceramic Pots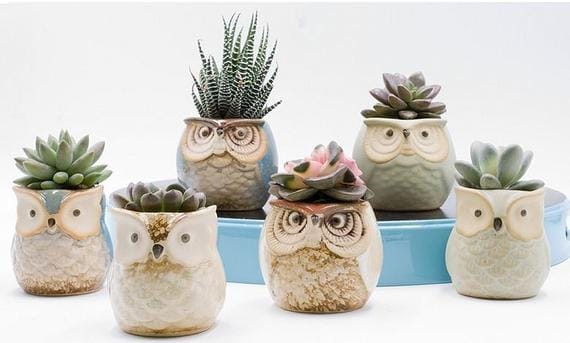 We're a good sucker for decorated and unique pots, and these owl ceramic pots are no different. They can complement any succulent or small plant. You can even request gift wrapping and a special message to send to the receiver of this gift!
Joy Us garden's Online Shop
Did you know? Joy Us garden has its own online shop! The following products are listed in our store. You can easily purchase through Amazon.
10. Cactus Lovers T-Shirt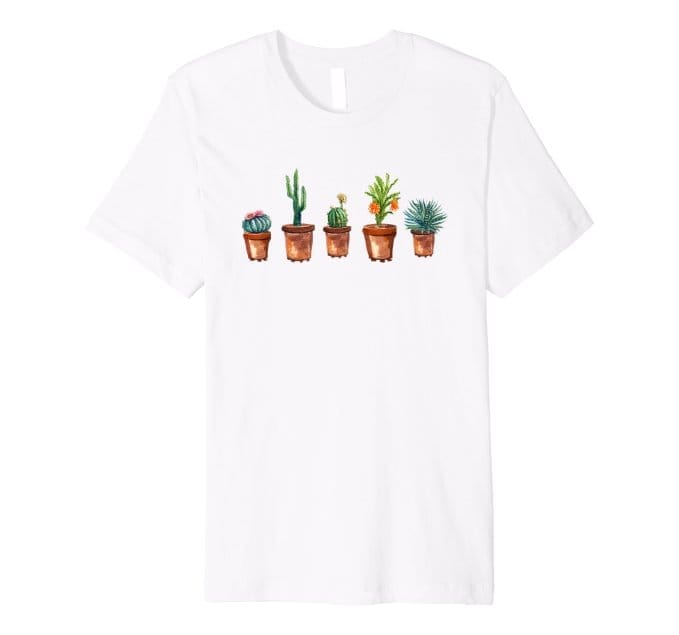 Do plants make you smile? If so, you should let the world know by wearing this comfy t-shirt. At Joy Us Garden, we love cacti so join the club!
11. Never Too Many Plants T-Shirt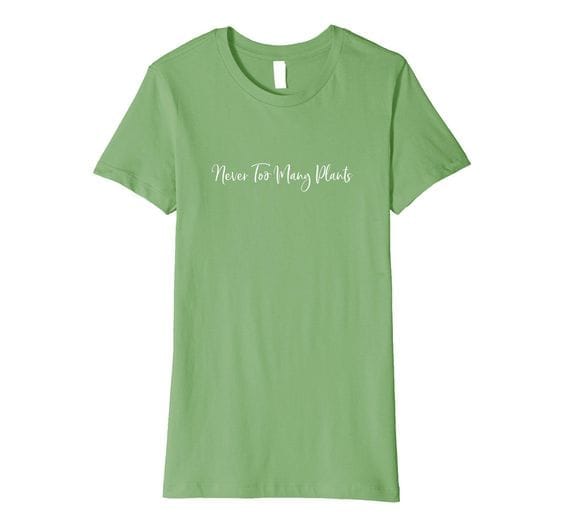 Take a closer look at nature, and allow the succulents to inspire you. This t-shirt is available in 5 different colors and it's perfect to wear while you garden.
Every once in awhile, we like to window shop across the web, and we're glad we found plenty of products that make up a perfect succulent gift guide.
---
If you want more product ideas, I have an entire list of Succulent Decor products that I saved over on Amazon! You can check out the list here.


YOU MAY ALSO LIKE:
You can find more houseplant info in my simple and easy to digest houseplant care guide: Keep Your Houseplants Alive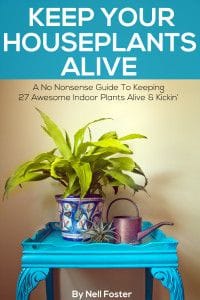 This post may contain affiliate links. You can read our policies here. Your cost for the products will be no higher but Joy Us garden receives a small commission. Thank you for helping us spread the word & make the world a more beautiful place!