Spellbinding blooms seen at the Santa Barbara International Orchid Show  have been filling my head as of late, so I decided to take a breather from Cymbidiums  and Paphiopedilums to switch over to plants near and dear to my heart – succulents and cacti.
I spent a lovely April day two years ago at the Huntington Library and Botanical Gardens  (which was once a ranch by the way) in San Marino right near Pasadena.  I did a short post on The Garden of Flowing Fragrance, the Chinese Garden which at that time was newly opened, so now it's time to tour the very well known Desert Garden.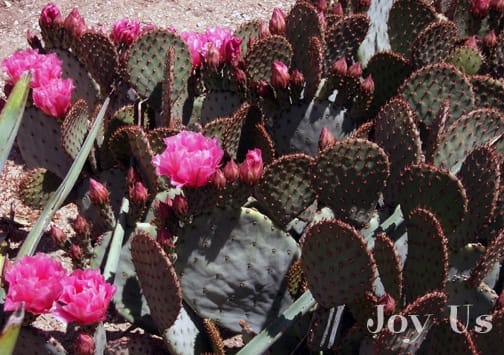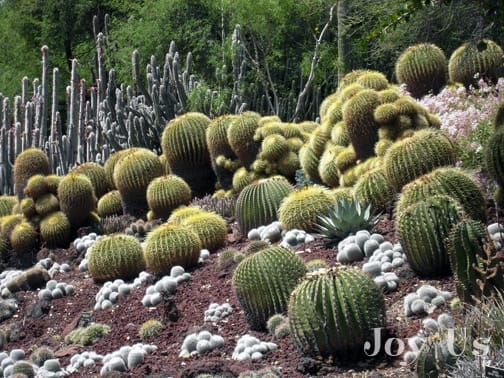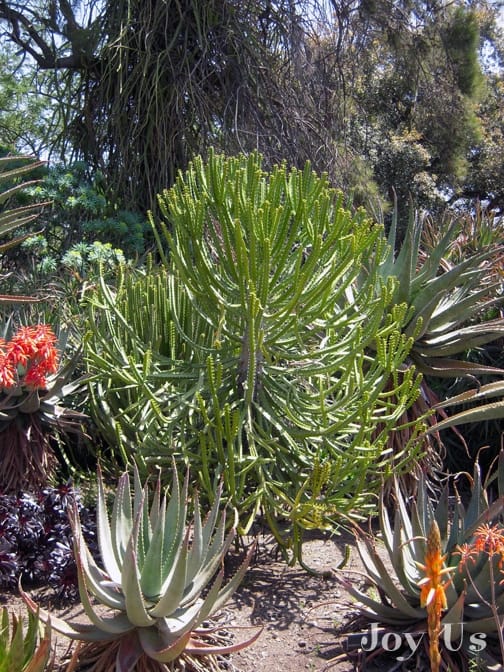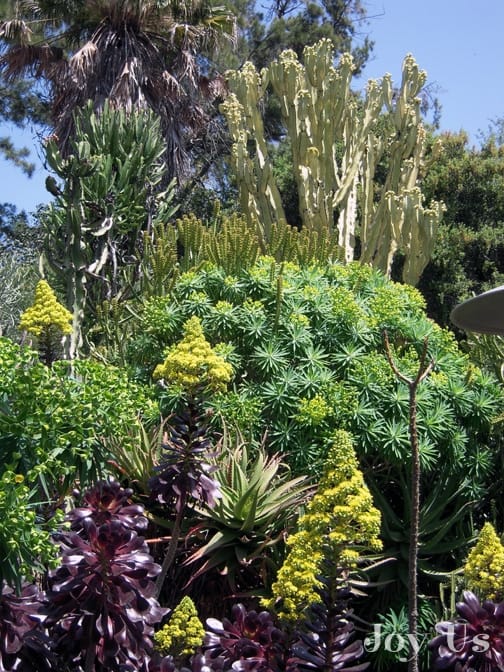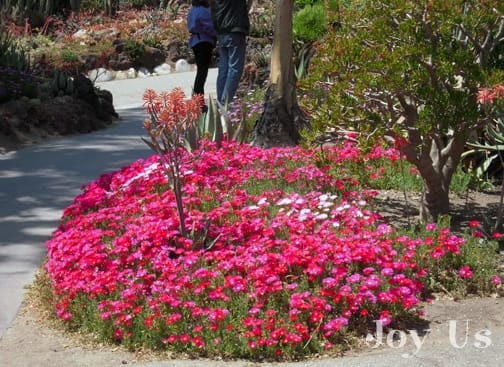 The Desert Garden is one of the oldest and largest of it's kind in the world. And that is exactly why some of these succulents are so big. This garden is almost 10 acres with stone-edged winding paths – something awaits you around every corner.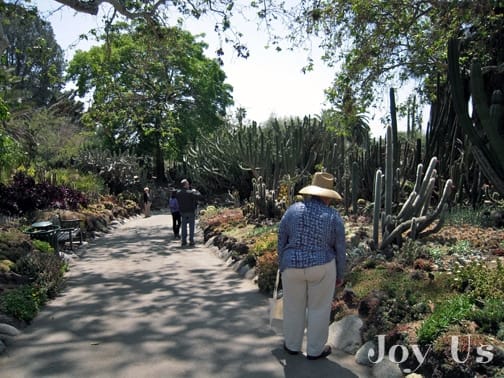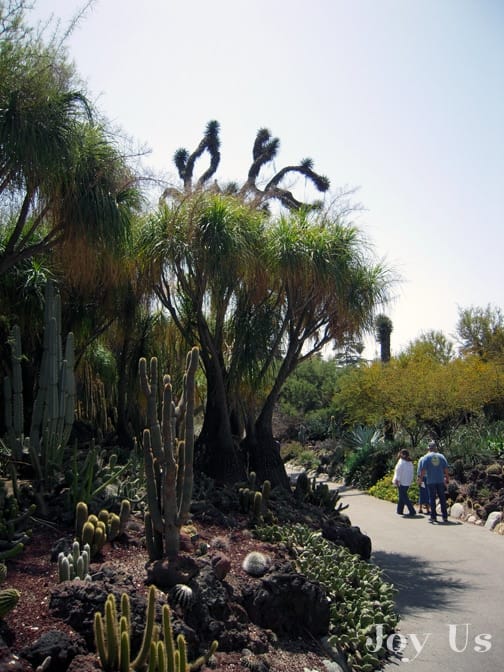 Here are a few plants with names: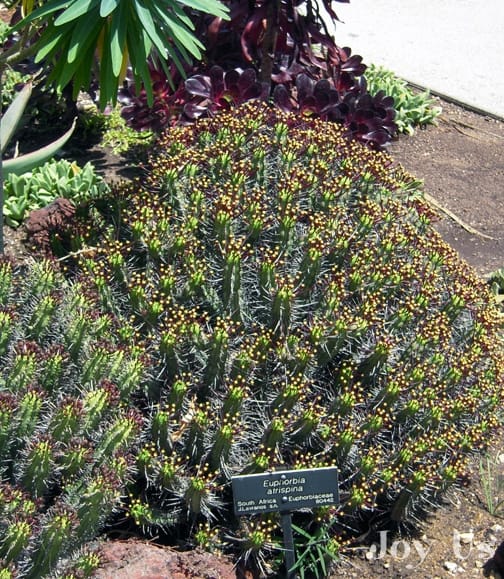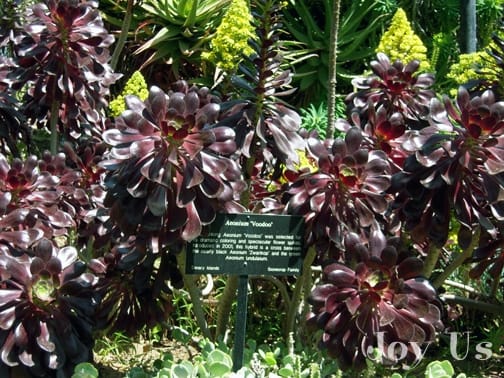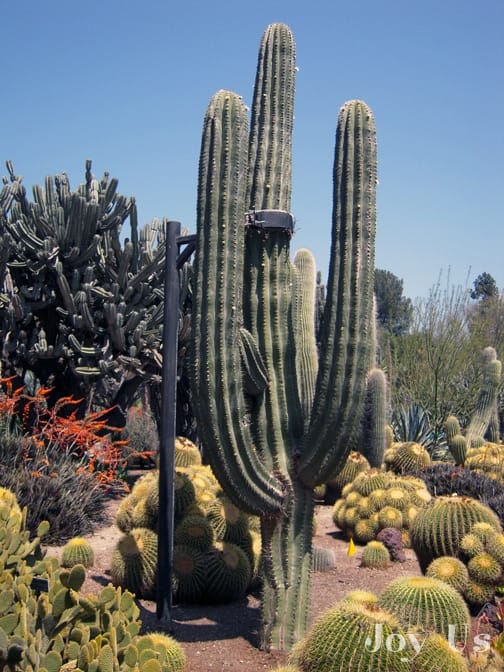 Carnegiea gigantea or Saguaro Cactus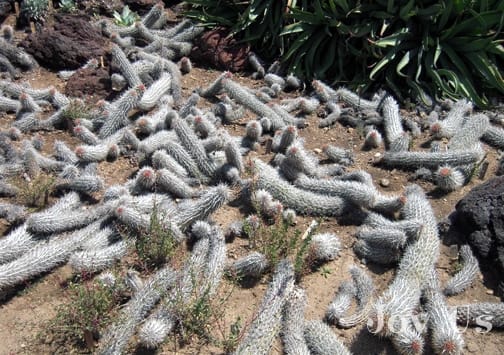 Stenocereus eruca or Creeping Devil
Here's a tidbit of information for you – almost all cacti are succulents but not all succulents are cacti. That being said – the bizarre and twisted shapes of all these plants fascinate me. I can't wait to go back!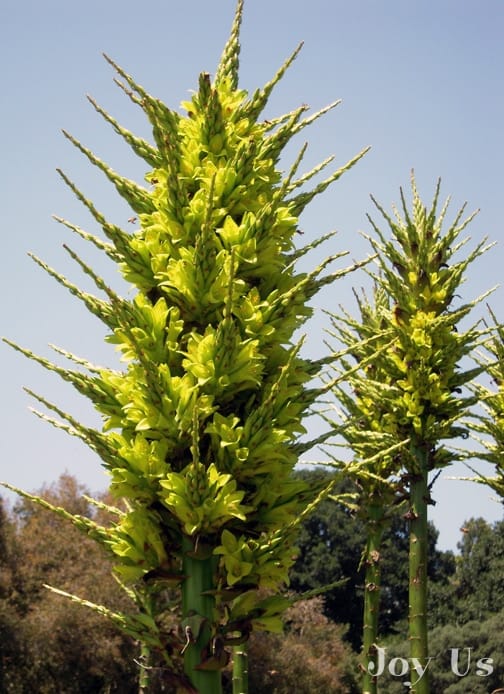 Puya flower – a terrestial Bromeliad
Let Us Inspire You. Just Sign Up For Our Free Newsletter And You'll Get:
* Tips you can use in the garden
* Ideas for crafting and DIY
*   Promotions on our merchandise