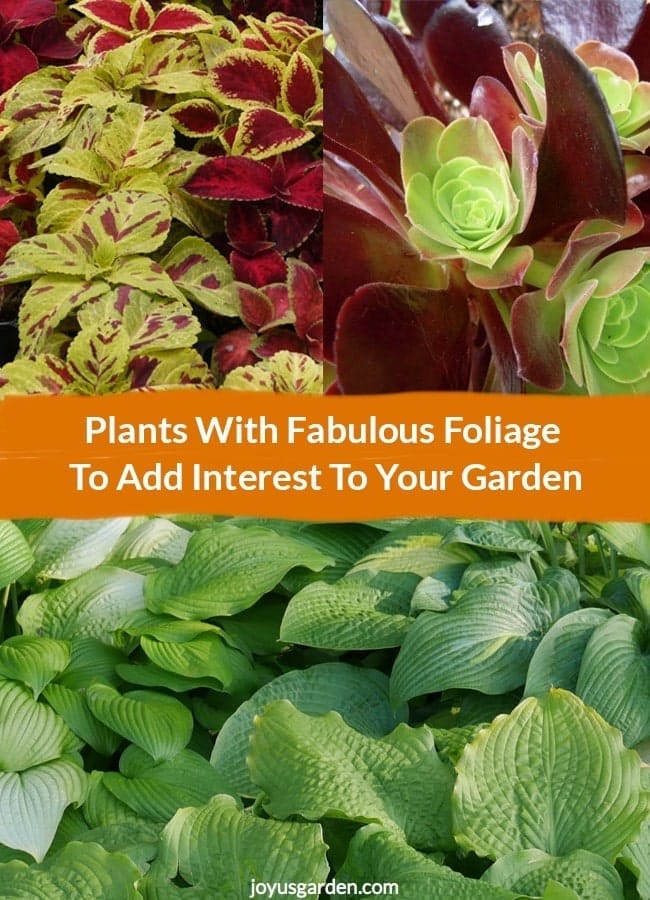 Blooming plants, whether annual or perennial, are wonderful and light up any outdoor space but there are other ways to turn up the volume on the interest factor. Nell was a professional gardener and designer in the San Francisco Bay Area for 15 years and loved using foliage to jazz up any client's garden. And yes, plants with foliage can be just as fabulous as flowers!
Annuals, perennials, shrubs, and trees come in a variety of colors, patterns, shapes, textures, and forms so there's no need for flowers if you can't be bothered with a deadheading or replacing them. Shrubs and trees set the tone for any garden display and fortunately, there are many to choose from. Nell loves weeping plants, fine-textured plants and those with dark or chartreuse foliage. Lucy's favorites have a lot of pink & purples.
See how fabulous foliage can be!
There are so many plants with fabulous foliage on the market today. Here's a small sampling to give you an idea:
Both Nell & Lucy's Favorites:
Coleus
It's hard not to love coleus because they seems to always be so cheerful. And, the best part is they're easy to care for and sure to light up any shady spot.
We included two because it's just too hard to choose just one from the 100's of varieties on the market!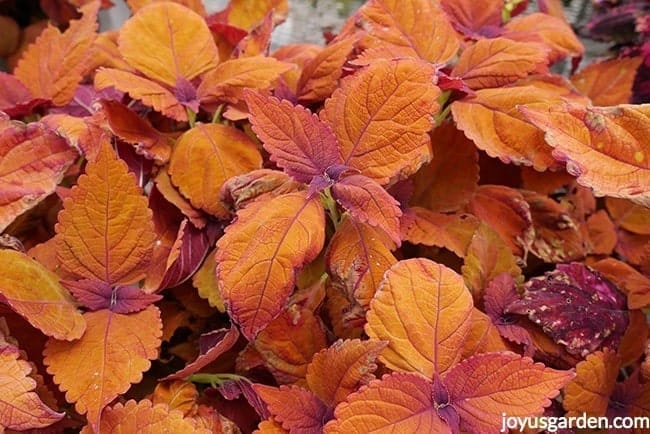 Bird's Nest Fern
Here's some foliage that boldly makes the statement "look at me". We both love the color too.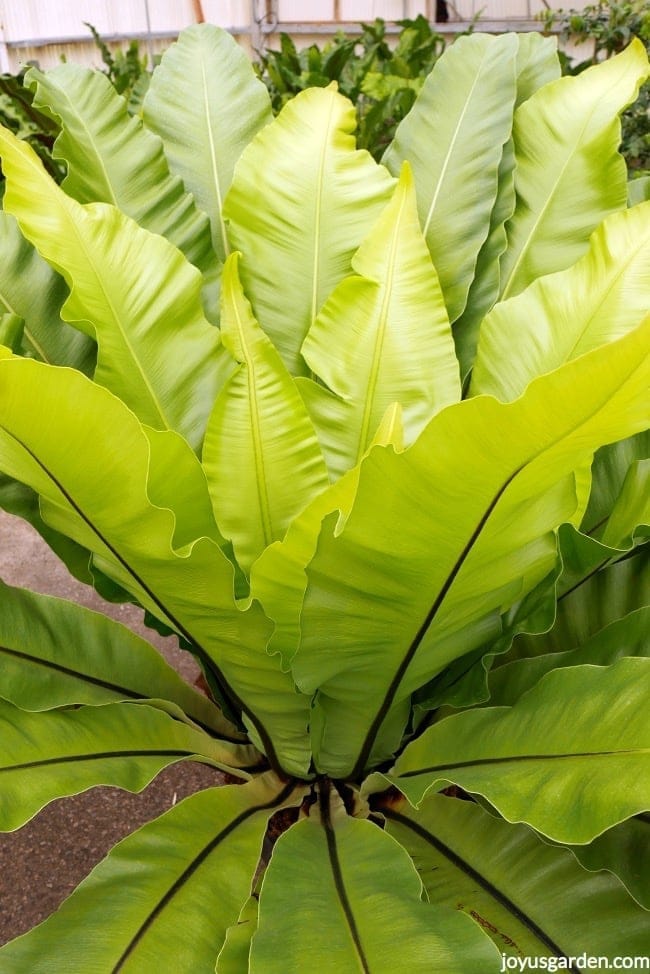 Nell's Favorites:
Japanese Maples
The variety of leaf textures, colors & shapes really runs the gamut with these graceful trees. And, these deciduous beauties provide seasonal interest as many of them put on quite a show in the fall.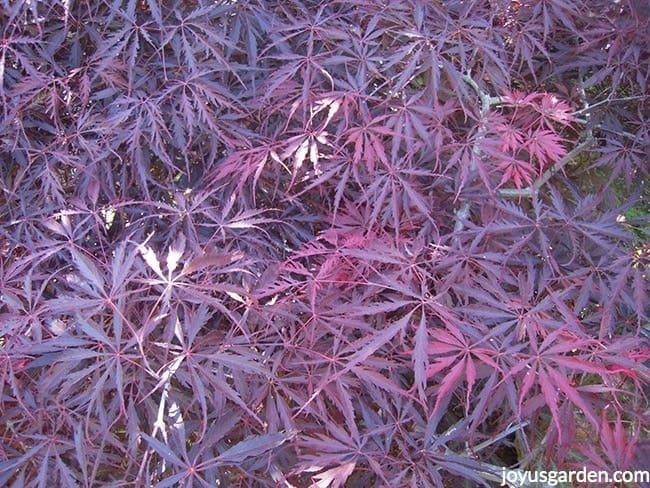 Coleonema
Oh yes, this vivid chartreuse color really speaks to me. I love the feathery texture and the way it dances when the breezes blow.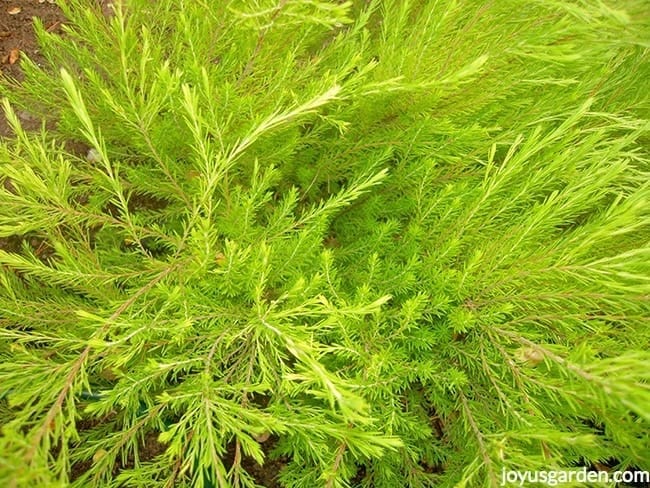 Succulents
What can I say; I had a garden full of them when I lived in Santa Barbara. They require hardly any maintenance, do fabu in containers & are all so darn fascinating. Just look at the variety in this picture – it's what puts them at the top of my plant lust list!
Black Sweet Potatoe Vine
Sometimes you just need a dark & stormy plant with a unique leaf shape in the garden. Combine it with chartreuse & purple & you've got my eye.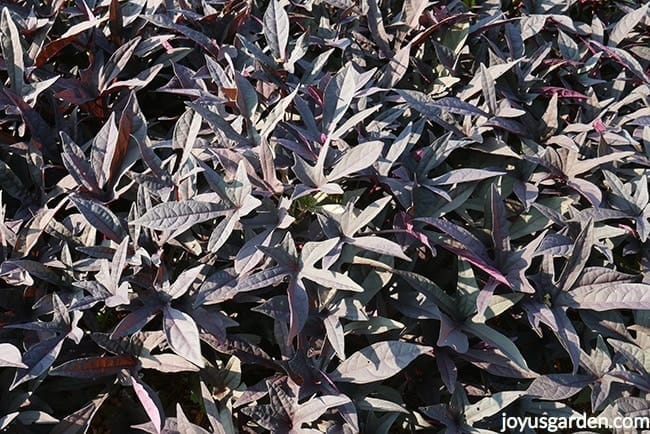 Lucy's Favorites:
Hostas
I chose these because of their lush, large leaves. They're mostly found in shades of green but you can also find lots of variegated hostas too. Also, I love the ridges on their leaves.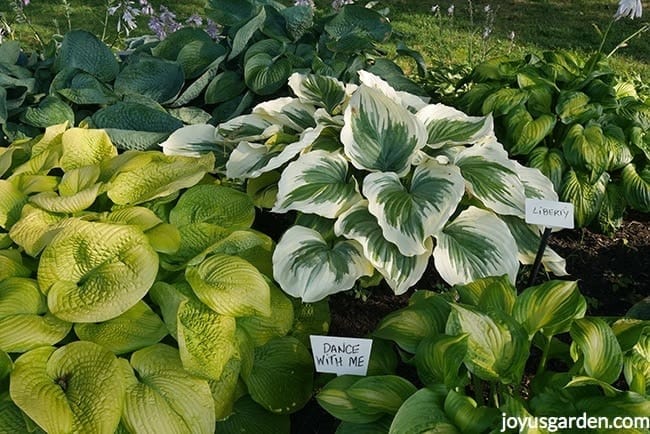 Caladium
This plant will cheer up any corner of your shady garden with its bright combo of pink edged in green. You can find these in so many color combos. They all look like painted works of art to me!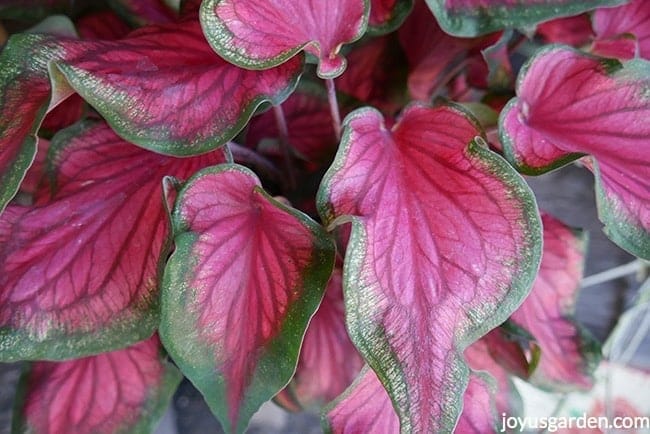 Polka Dot Plant
The Polka Dot Plant can be used as a ground cover. In my opinion, they add a psychedelic touch, especially when all bunched up together. You can also find it in dark pink, red and white. I chose the light pink one because I have a thing for pink.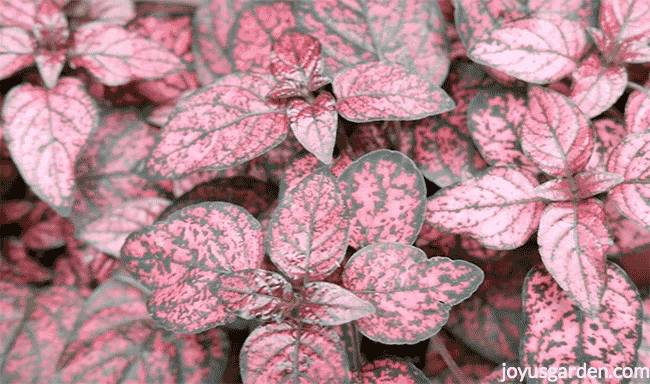 Persian Shield Plant
I'd never seen this plant before Nell showed it to me and I've loved it ever since. I feel like staring at its shiny complex leaves for hours. The dark purple with darker nerves and the crazy pattern gives this plant a tad of intrigue and a lot of personality.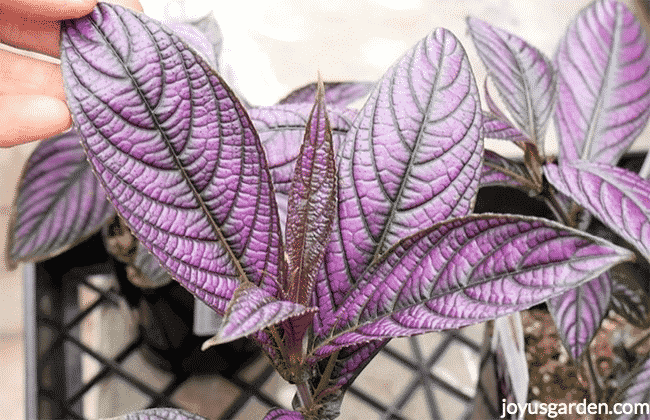 Most of these plants that you see here and in the video had their pictures snapped in Southern and Central California along with a few in Arizona and New Hampshire. We're sure you can some similar colors and textures where you live. Planting any of these is a great way to jazz up your garden, whether it be in the ground or in containers!
Do you have any favorite foliage plants?
Happy gardening,

You May Also Enjoy:
How I Decorated My Patio With Plants
Let's Go On A Tour Of My Container Plants
How Do I Prep The Soil For A Succulent Garden
This post may contain affiliate links. You can read our policies here. Your cost for the products will be no higher but Joy Us garden receives a small commission. Thank you for helping us spread the word & make the world a more beautiful place!
I'm a life-long gardener who still to this day gets giddy at the thought of a trip to one of the local nurseries. Yes, I actually studied landscape and environmental horticulture and the practical experience I have garnered through the years has served me well. Childhood memories of chicken manure "tea" still float through my olfactory senses to this day. I have always been an organic gardener and always will be. From the Earth … To the Earth. I was born and raised in rural, bucolic Litchfield County, Connecticut and now joyfully live a few blocks from the ocean in beautiful Santa Barbara, California.