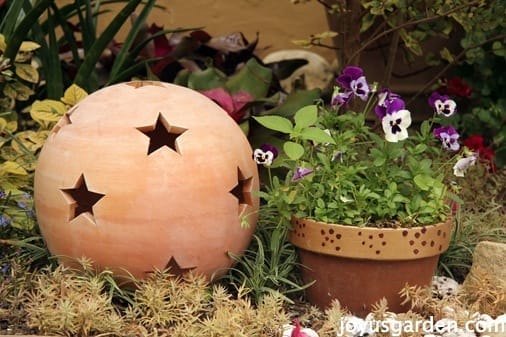 This side garden is right at the base of the steps to my house and borders the driveway so I see it many times throughout the day.  I never get tired of looking at it!  I have a variety of garden art in this garden which cohabits happily with all the plants.
Just like my front garden, this one is easy as can be to maintain.  Here are the exceptions: keeping the bougainvillea pruned like a open tree requires 4 or 5  haircuts a year as does keeping the Loropetalum standard covered with the burgundy new growth I love.  I fill the cups of the bromeliads with water every 2 weeks otherwise everything else is on drip irrigation.  Be sure to check out the links below to see more of this garden.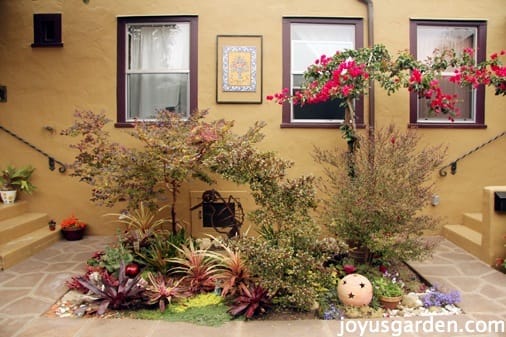 GARDEN ART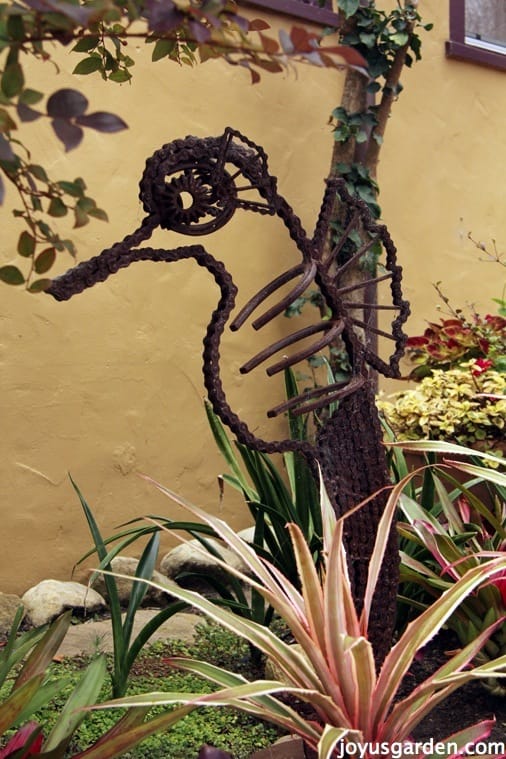 This piece is made entirely from repurposed materials.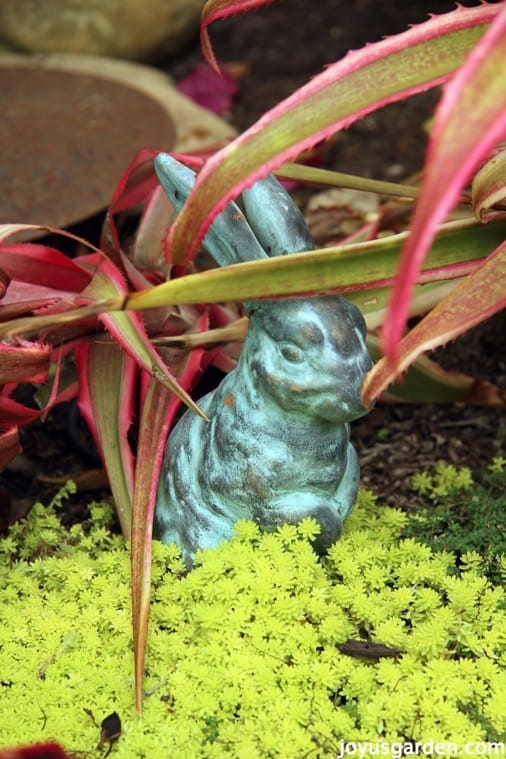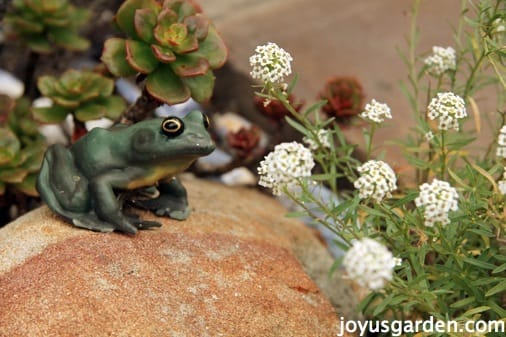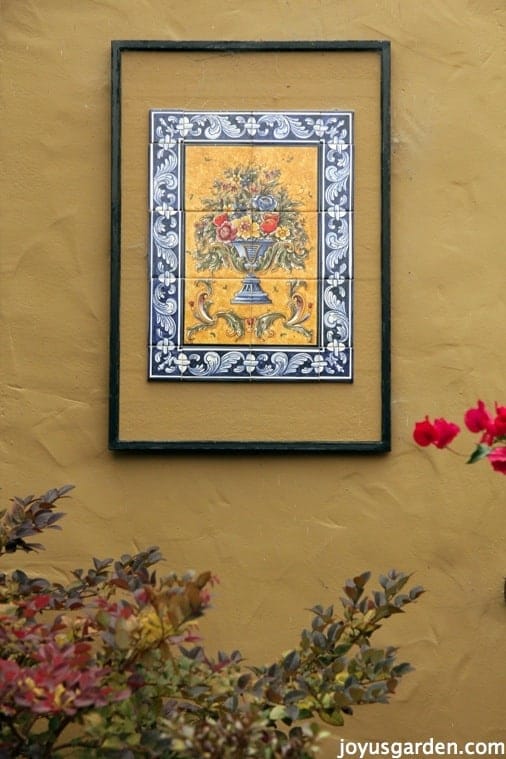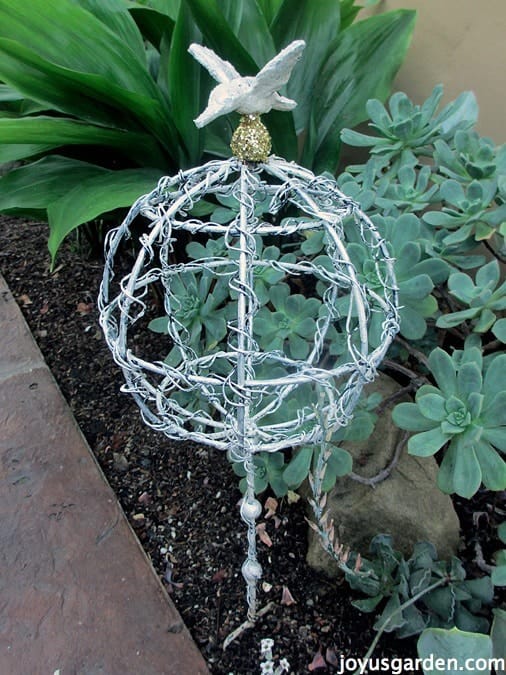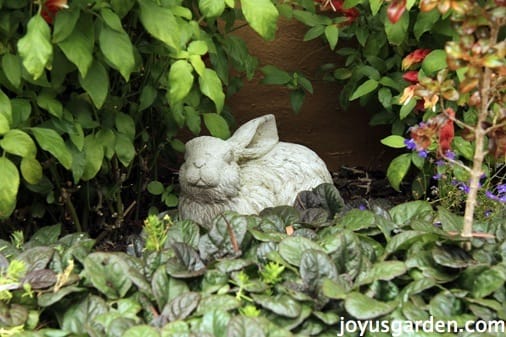 This part of the garden gets more sun in the summer because there's a big hill on the other side of the house which makes the garden shaded in the winter.  Plus, because I'm a few blocks from the ocean, summer mornings are sometimes foggy.  The roses, lavender, hibiscus and jasmine weren't getting the rays they needed so out they came – most went off to new homes.  I then put in new plants, some which you'll see in the photos below.  It's mainly a combo of shrubs with burgundy foliage, bromeliads and a few succulents.  As far as flowers go, the Bougainvillea "Barbara Karst" and the two Shrimp plants are about it.  An occasional annual sneaks in every now and then.
PLANTS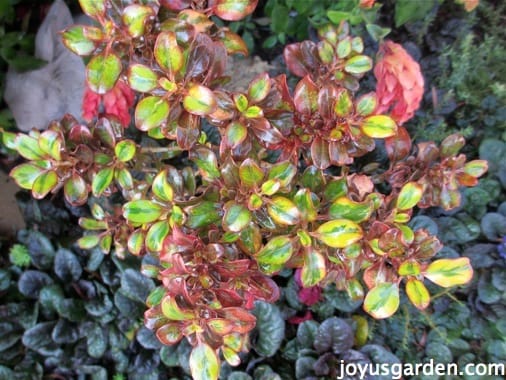 Coprosma "Tequila Sunrise"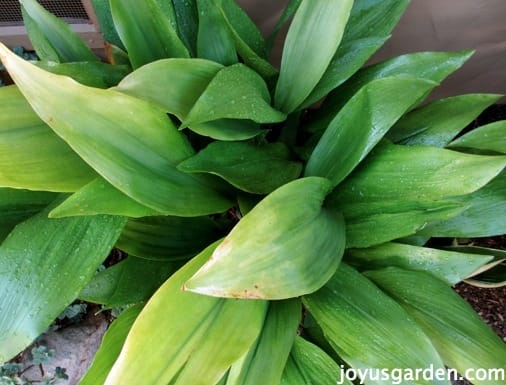 Aspidistra elatior or Cast Iron Plant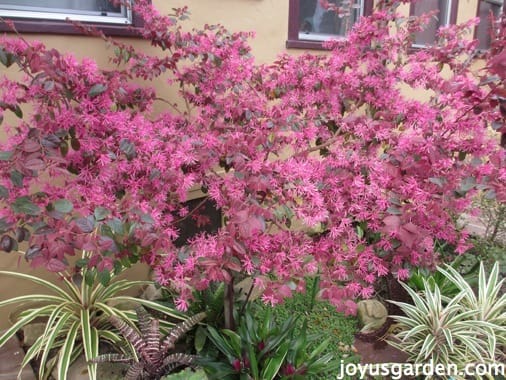 Loropetalum "Sizzling Pink" or Fringe Flower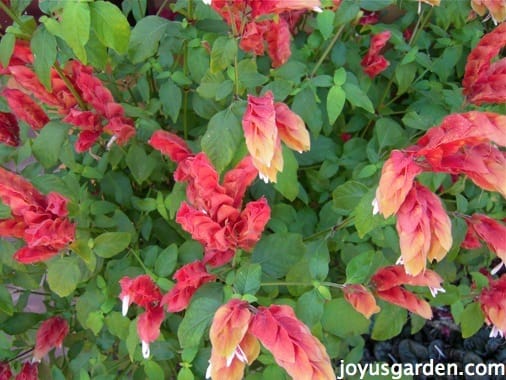 Justicia brandegeena or Shrimp Plant
A Few Of The Succulents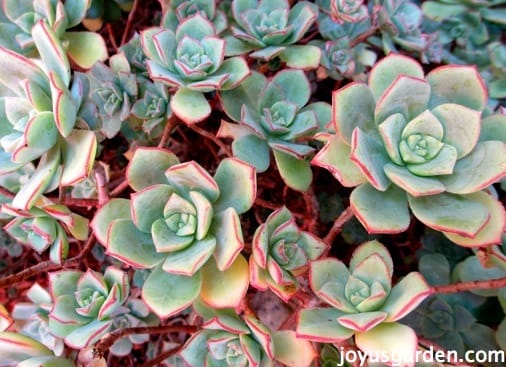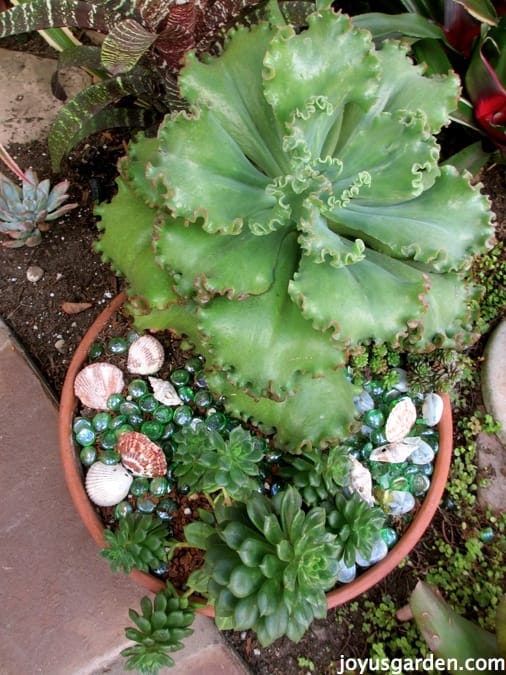 Bromeliads – Mine are Neoregelias, Ananas, Vrieseas & Cryptanthus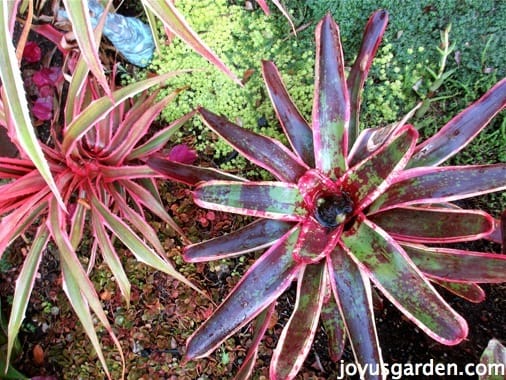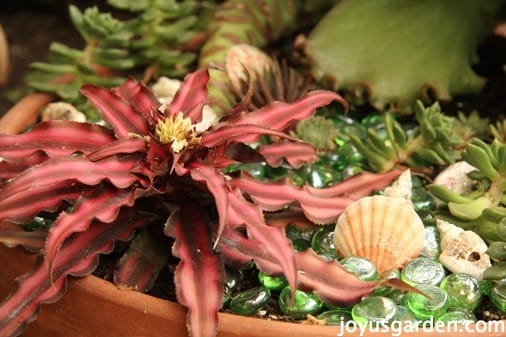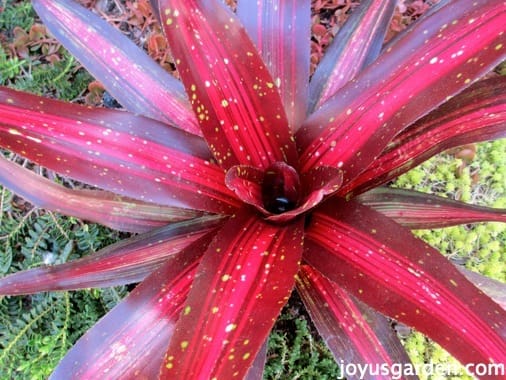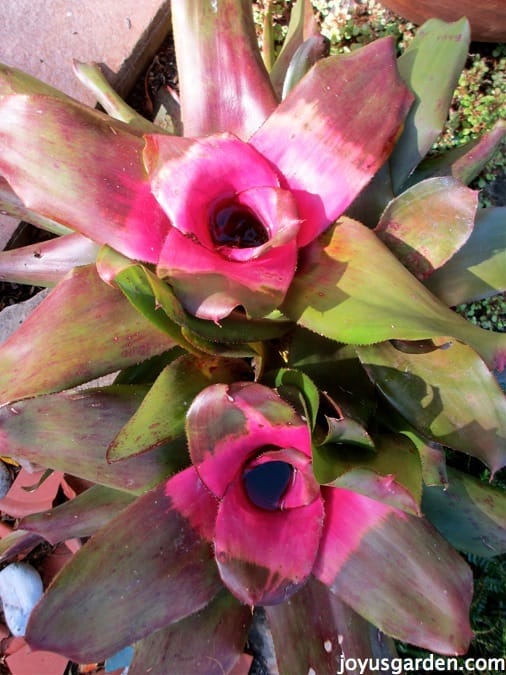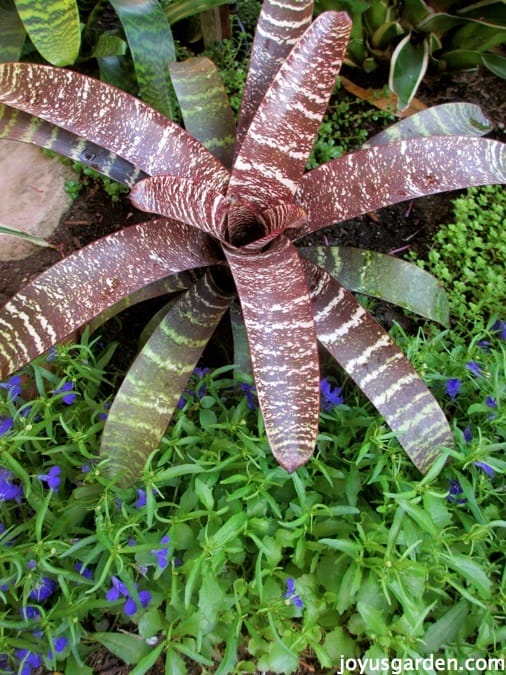 Here I am at work on the patio right outside our office.  Oftentimes the sun is too bright to work at this table but when it's not, I love banging away on the keyboard in the great outdoors.  There's another drawback to working out here – I have to dodge the hummingbirds as they dart from the bougainvillea to the orange tree.  Life at the office can be tough sometimes!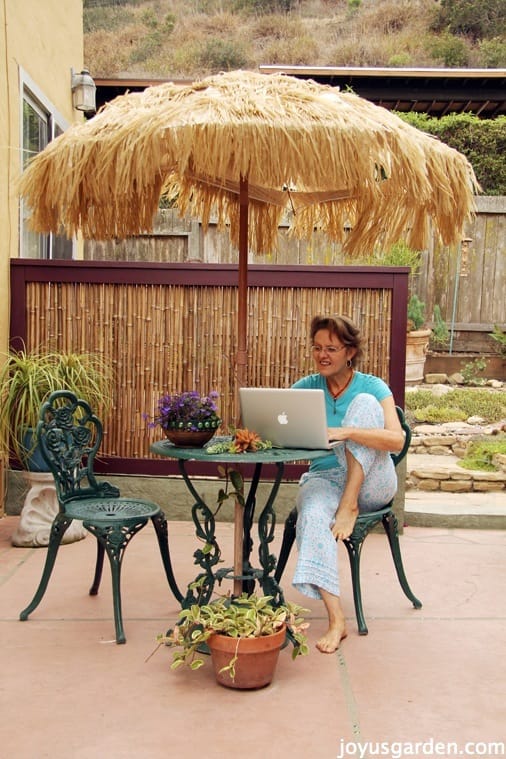 LINKS
Pruning My Loropetalum Standard    
This post may contain affiliate links. You can read our policies here. Your cost for the products will be no higher but Joy Us garden receives a small commission. Thank you for helping us spread the word & make the world a more beautiful place!