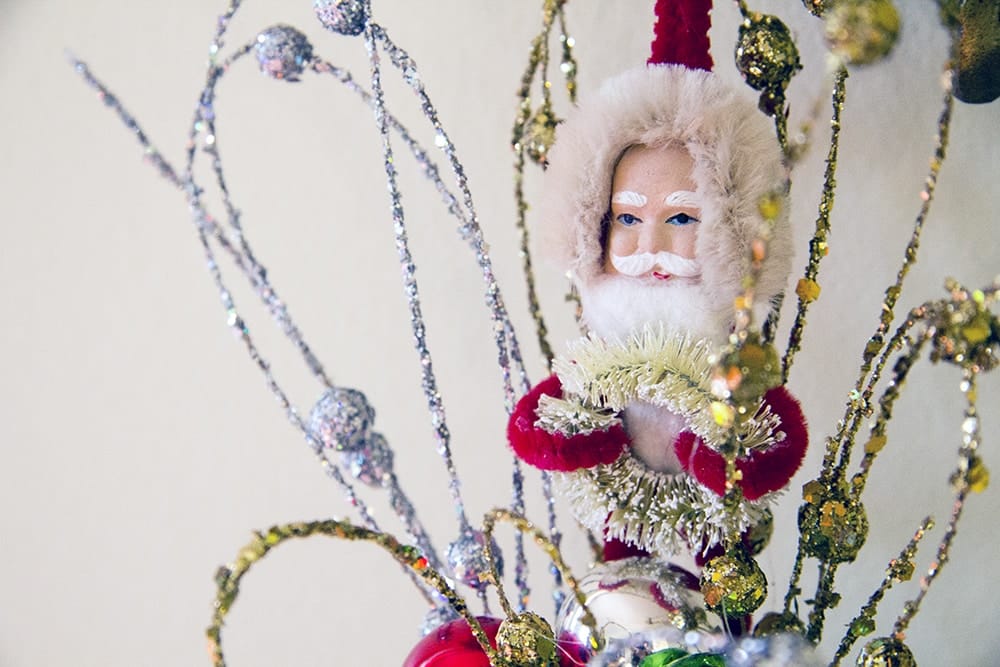 25 Easy Handmade Decorations You'll Treasure For Years To Come
Christmas is coming so grab the glitter and the glue gun – it's time to create!  I love to play with plants and flowers, but anything to do with the holidays also tickles my creative fancy bone as well. I love to decorate, especially at Christmas. Glitter makes my heart go pitter patter!  And that is actually why I decided to do another Christmas ornament book: Ornaments To Make Your Christmas Sparkle. Yes, sparkle.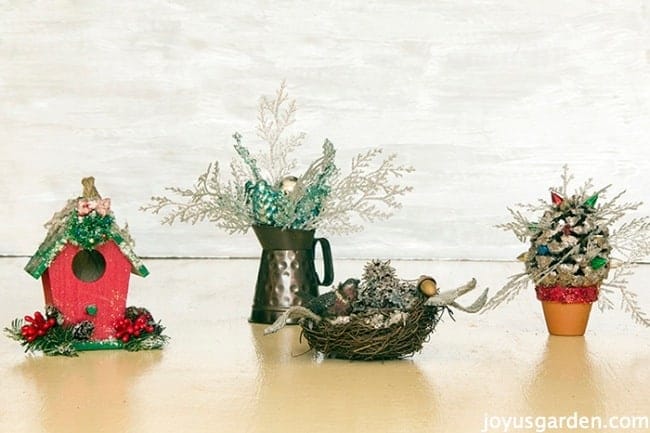 I turned my passion for plants and decorating into a profession and became a commercial Christmas decorator. Now, you don't have to be a professional decorator to make the ornaments in this book.  Far from it. The best are hand crafted and from the heart. I made ornaments all throughout my childhood, and my mother saved quite a few of them. It's nice to have them now because they stir up memories of walking through the woods, collecting pine cones and working at the kitchen table with the snow falling outside.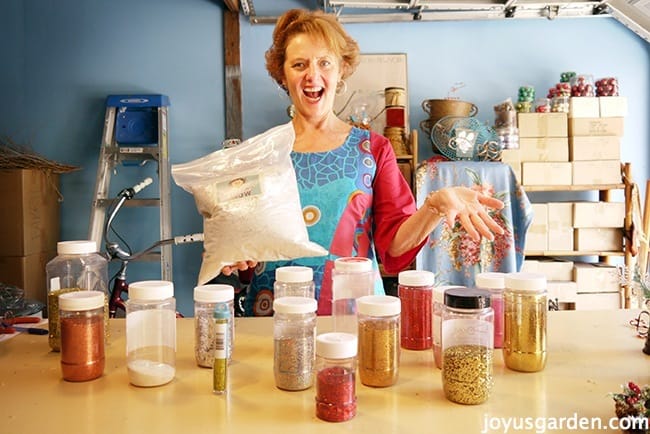 My first Christmas book, Mother Nature Inspired Christmas Ornaments, was a how- to book on making ornaments from things found in nature. For months I collected shells and driftwood off the beaches; I gathered and pods, cones, and seeds along the sidewalks and in parks. I embellished them with succulents from my garden and air plants which grow on my front porch. It combined my love of nature with my love of creating.
Ornaments To Make Your Christmas Sparkle is very different. I've used items and accessories you can find at Michaels, Hobby Lobby, a local dollar store, in addition to a well as many online sources. I combined them to make new treasured ornaments that are simple to create. All are outlined clearly step by step so simple that none has more than 5 steps.
2 big pluses, making these ornaments is very easy on your wallet and many of these ornaments are great projects to do kids!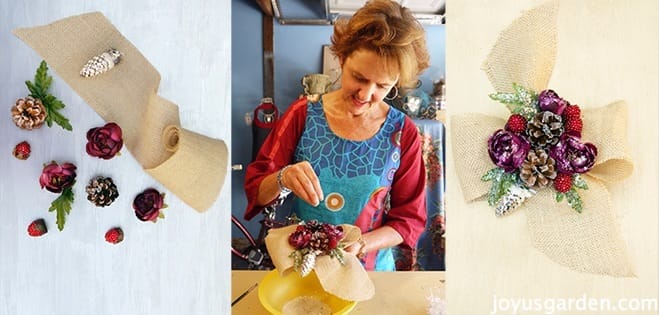 I let you tell you where you can find the ingredients for every ornament.   The links for all the sources will be found at the back of this book.   However, because links can change over time, I've named each ingredient product so it can be easily found through an Internet search.  A few of the embellishments I bought wholesale or at closeout sales, but you'll be able find similar items. That's part of the fun of creating! Nothing too obscure is used to make these ornaments.
They're each made with a handful of ingredients, and you have only a few steps to follow. You'll see a picture of what I used to make each one, along with a picture of the finished product. If you like gold better than silver or vice versa, feel free to substitute. Ornaments To Make your Christmas Sparkle is not only meant to be a guide and also but a source of inspiration too.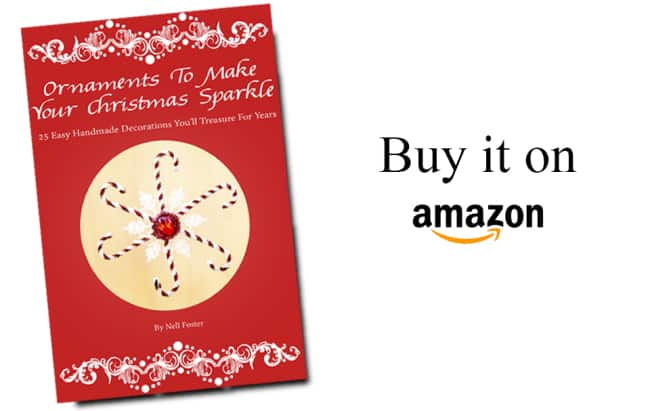 Plus, You'll also get access to five videos that outlining the techniques in this book. For those of you who are visual and like to see it done, this is a great resource!
The bottom line: we're all like spinning tops come holiday time and easy projects are the best. Why spend days and weeks baking and making ornaments and gifts, when there's so much fun to be had with friends and family? So I planned each of these ornaments to be created quickly, yet be a lasting memory for you to hang on your tree.
We know anything homemade is the best, as it includes your personal time and effort and individual input that says "I care." I love this quote:
"You can't use up creativity. The more you use, the more you have." —Maya Angelou
So … turn on your Christmas music, fire up those glue guns, start the glitter storm, and have fun.   I've always loved making ornaments, and I hope sharing my ideas In Ornaments To Make Your Christmas Sparkle inspires you to do the same.
Happy creating!

Let Us Inspire You. Just Sign Up For Our Free Newsletter And You'll Get:
*   Tips you can use in the garden
*   Ideas for crafting and DIY
*   Promotions on our merchandise