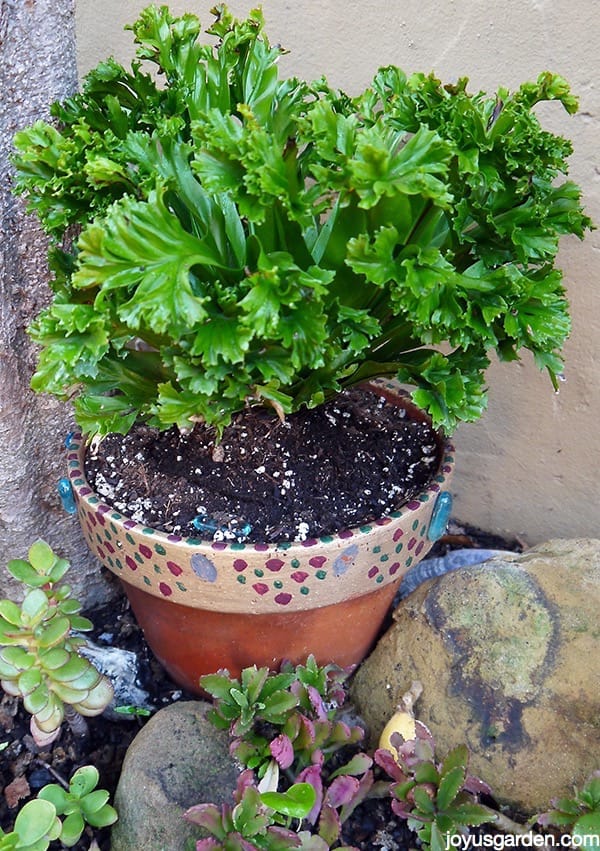 I love my far out new fern. The Crested Japanese Bird's Nest Fern makes a great houseplant. This post, which includes a video, tells you how to care for it.
This is a far-out fern with a far-out name! I first saw this Crested Japanese Bird's Nest Fern, whose botanic name is Asplenium antiquum "Leslie", at our farmers market and had to have it. I love those wild, wavy edges and the crispy noise it makes when touched. This plant reminds me of an unusual green that I'd put in my salad. Crunchy new arugula perhaps?
Some Of Our General Houseplant Guides For Your Reference: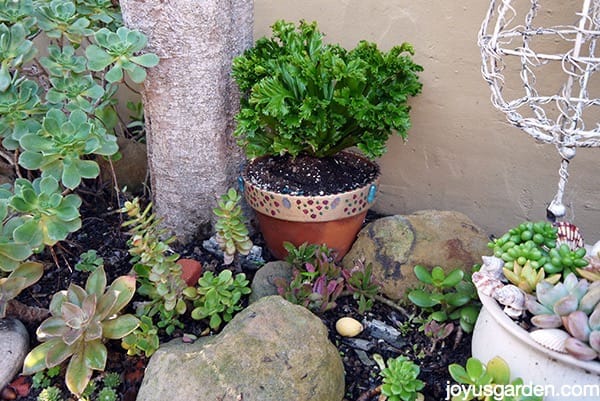 Care and Growth Tips
Mine grows outdoors but most of you will likely grow it as a houseplant. Ferns can be tricky to grow indoors because their fine foliage loves humidity. This one, however, is relatively easy because of its "leathery" fronds. Here's what you know if you want to grow one. By the way, the care for a regular Bird's Nest Fern (Asplenium nidus) is the same:
Light
Nice bright light but no direct sun.
Watering
Keep moist but not soaking wet. An occasional drying out is better than overwatering it. And, don't keep the crown of the plant wet – it will rot out.
Temperatures
The average home temp is fine. They don't like old daytime temps or drafts of any kind. If you put it outdoors in the warmer months, make it it doesn't get any direct, hot sun.
Potting Medium
Use one that's high in organic content like compost, coco coir, bark &/or worm castings. Make sure it drains well.
Fertilizer
Once in spring & once in summer will do it. Use a liquid fertilizer with a formulation like 14-4-14 or 20-10-20. (I use worm castings to nourish mine but it grows outdoors).
Check out the worm compost I use. Read about my worm compost/compost feeding right here.
Watch the video & see why I love this fern:
They are epiphytes and are usually found growing on trees in nature. That means you could grow it on a piece of bark just like the Staghorn Fern. This is one of those plants that also grows in the ground so it's commonly sold in a pot. What do you think of my new far out fern?!
If you're interested in more easy care houseplants, then be sure to check out my book Keep Your Houseplants Alive. It'll ease your (interior) horticultural frustrations!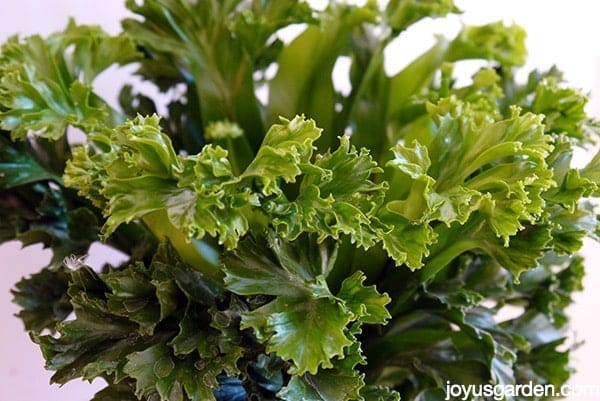 This post may contain affiliate links. You can read our policies here. Your cost for the products will be no higher but Joy Us garden receives a small commission. Thank you for helping us spread the word & make the world a more beautiful place!
I'm a life-long gardener who still to this day gets giddy at the thought of a trip to one of the local nurseries. Yes, I actually studied landscape and environmental horticulture and the practical experience I have garnered through the years has served me well. Childhood memories of chicken manure "tea" still float through my olfactory senses to this day. I have always been an organic gardener and always will be. From the Earth … To the Earth. I was born and raised in rural, bucolic Litchfield County, Connecticut and now joyfully live a few blocks from the ocean in beautiful Santa Barbara, California.