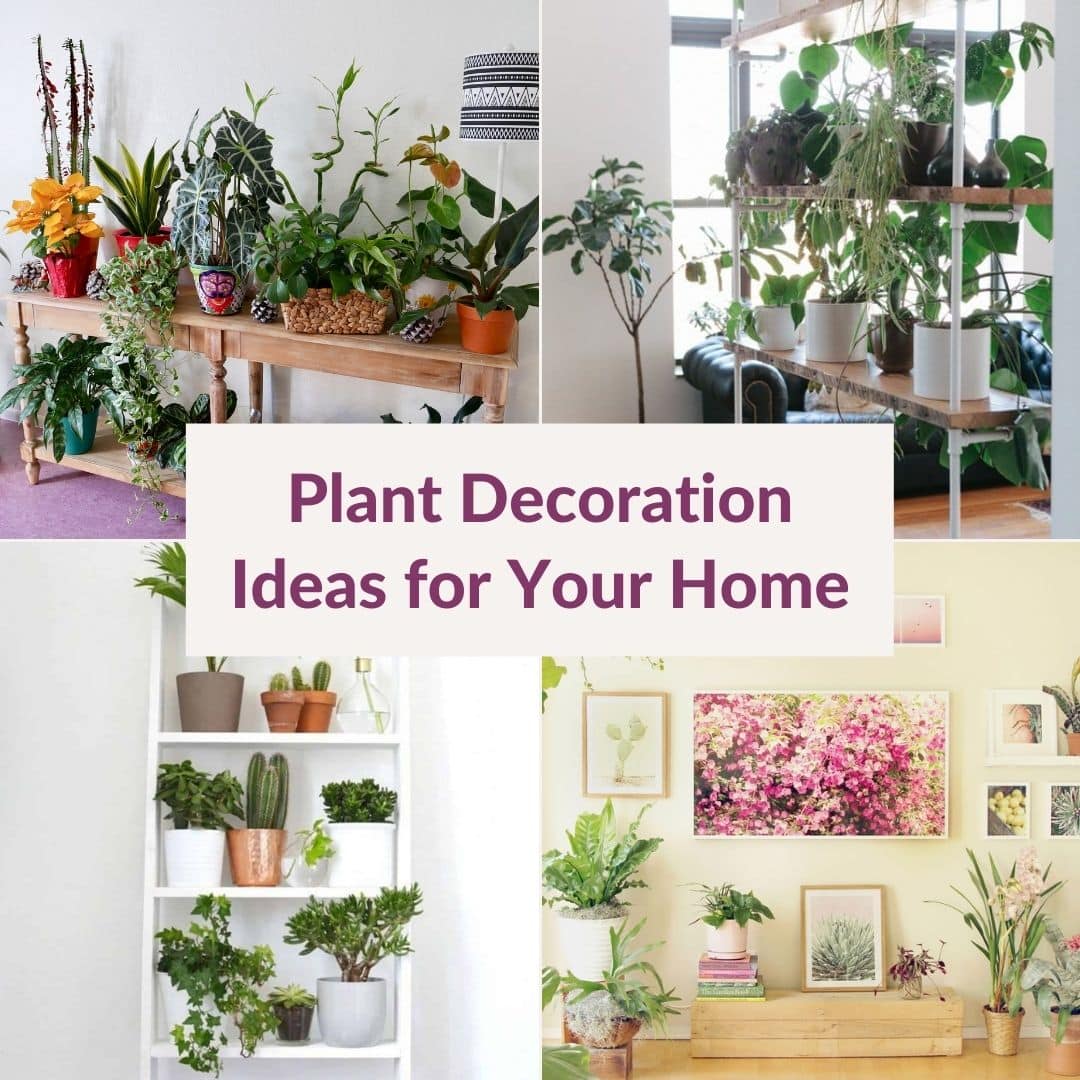 We're sharing a few plant decoration ideas for your home. It's time to put your green thumb to good use while decorating with houseplants!
Trending design ideas are including more and more greenery. We believe that this trend is here to stay, not that we're complaining. After all, Decorating with houseplants is a great way to add some creativity to your living room! With these plant decoration ideas, you can find inspiration for your own home.
Do you love houseplants? If so, we don't blame you. An indoor plant adds so much character to any living space. They are also a great way to liven up your life—and your home too.
Interior plant design doesn't have to be stressful. In fact, we find it really fun and rewarding. Especially when you can bring an indoor garden into your home.
Plant Decoration Ideas
Here, we're sharing a few ideas to help you get started with plant decoration in your living room. It's time to get gardening, and put your green thumb to good use while decorating with houseplants!
Be sure to check out the houseplants category on our website so you can properly care for your urban jungle.
Related: Buying Houseplants: 14 Tips for Newbies
1) Gallery Wall
Create a gallery wall building houseplants. This is a fun one because you can include all sorts of wall decor: picture frames, artwork, shelves, and so on. Most walls have the potential to be beautiful and make your home more welcoming.
2) Fill Up an Unused Corner
Give the corners of your living room a little flair. You can arrange houseplants in the same way that you arrange a bouquet of flowers. There are so many decorative pots you can order on Amazon or Etsy to give your indoor plants some color.
Related: How to Water Indoor Plants
3) Hang on Wall
A variety of containers can be purchased to allow you to hang some houseplants directly off the wall. There are also some that can be suctioned to windows, which work great for smaller plants.
4) Hang from Ceiling
You can hang your houseplants on the from the ceiling for a different look. Many plants, like Hoyas or Pothos, look great when they're hanging—especially above your head!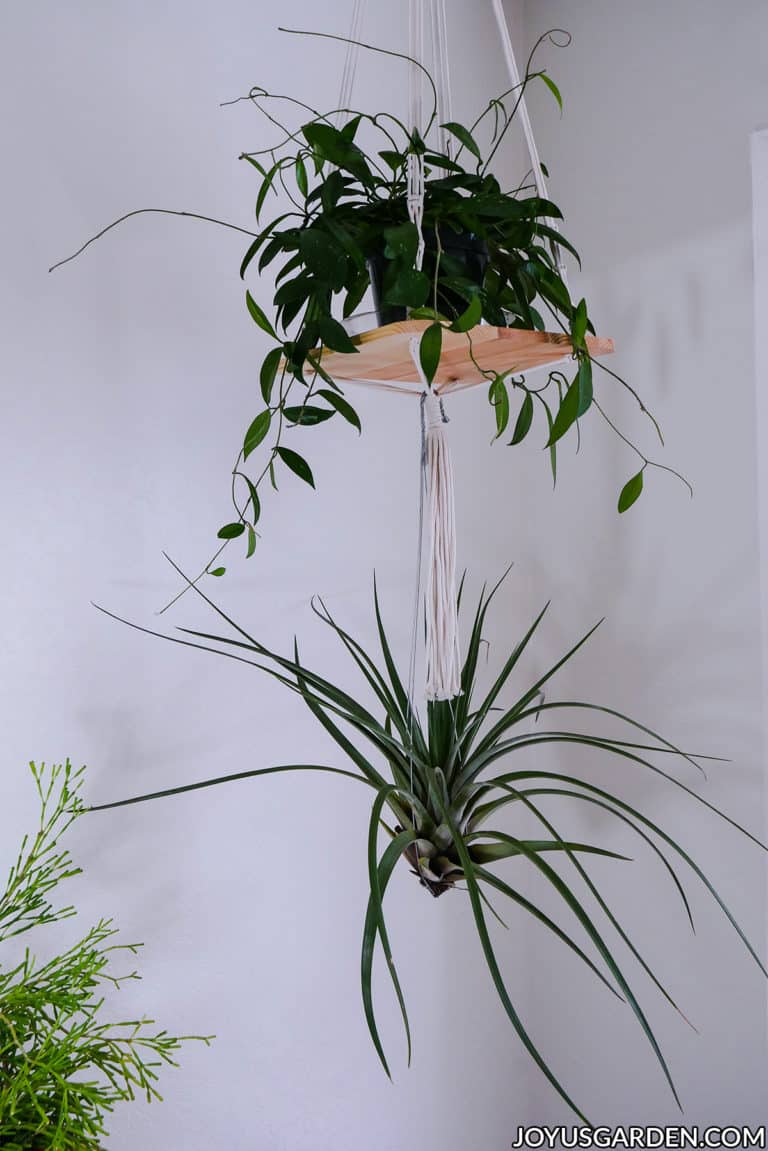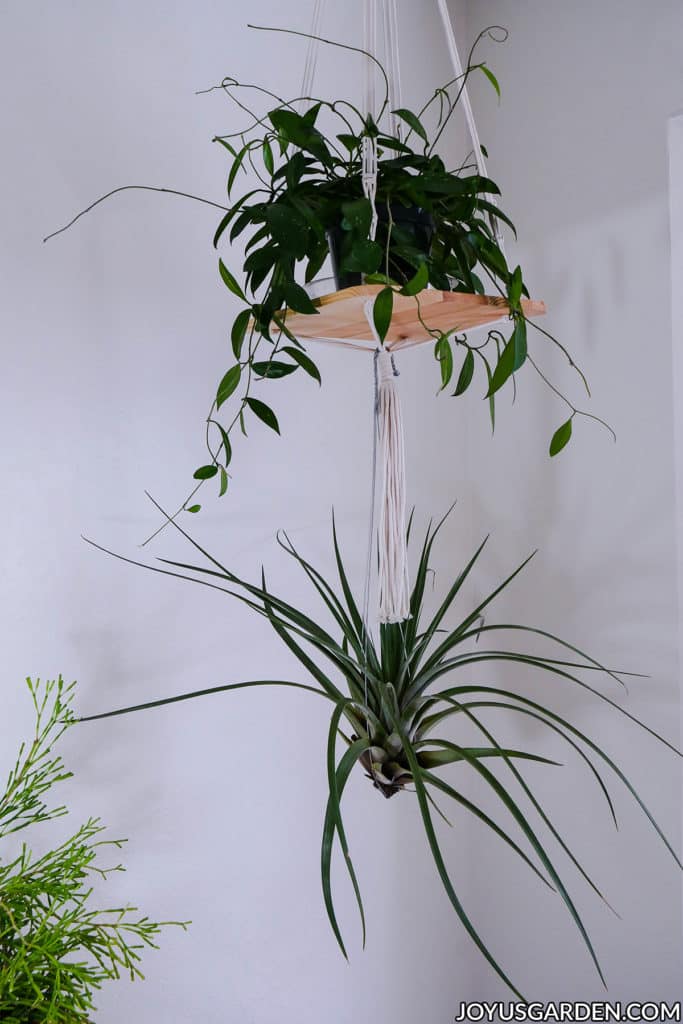 5) Use a Large Houseplant as a Focal Point
Bigger plants are a great way to make a statement. You can see in the photo below that having an indoor plant taller than you can certainly turn heads. Beautifying your home with one or two large plants can make a difference on your well being too. Sometimes less is more! A Dracanea Lisa, Rubber Plant, Kentia Palm, Dracanea marginata or Fiddleleaf Fig are good choices.
6) Room Divider
Room dividers are traditionally thought of as screens that you place in the middle of your living space. However, instead of using a screen or wall, you can use indoor plants. These work great in big homes with an open concept or for small studio apartments.
7) Shelves
Bookshelves or shelves inserted into or against the wall are another way to enhance the beauty of your living room. Embellishing bookshelves with some greenery gives them an extra boost of color. Or you can create a corner shelf that includes a picture frame, a candle, and a hanging plant. The possibilities can go on forever!
8) Adorn a Fireplace
Many homeowners and apartment dwellers never use their fireplaces to start actual fires. However, you can still make good use of the space with indoor plants. Hanging plants would look great sitting on the edge the mantel. Or, smaller houseplants like a Spider Plant can sit at the base of the fireplace. The glossy green tough as nails ZZ Plant is a good option too.
9) Group One Type of Plant
Grouping the same kind of houseplant together, like the Snake Plant pictured below, can show your love for that particular plant. It's also interesting to see that no two plants look the same, even if they share the same name. There are so many species & varieties of Snake Plants to choose from. Plus, they're easy as can be to care for and tolerate lower light conditions.
10) Decorate a Table
Tables like the one pictured below, coffee tables or TV stands can be used to house a bunch of indoor plants. With colored pots and a variety of foliage, you can count on this being an easy and eye catching way to grow your collection.
Smaller plants like the African Mask Plant, Snake Plant, Anthurium, Chinese Evergreen, Peace Lily, Baby Rubber Plant, Hoya, Pothos, & Peperomia are great choices for this kind of display.
11) Ladder
We have seen decorative ladders that allow you to hang blankets, scarves and other items. Their purpose is usually to help make the place feel more organized and homey. But, lately we've been seeing a trend of indoor plants being placed on these ladders in creative ways. It's a fun look, especially if you're short on floor space. I'd love to do a display of cacti and succulents using one of these.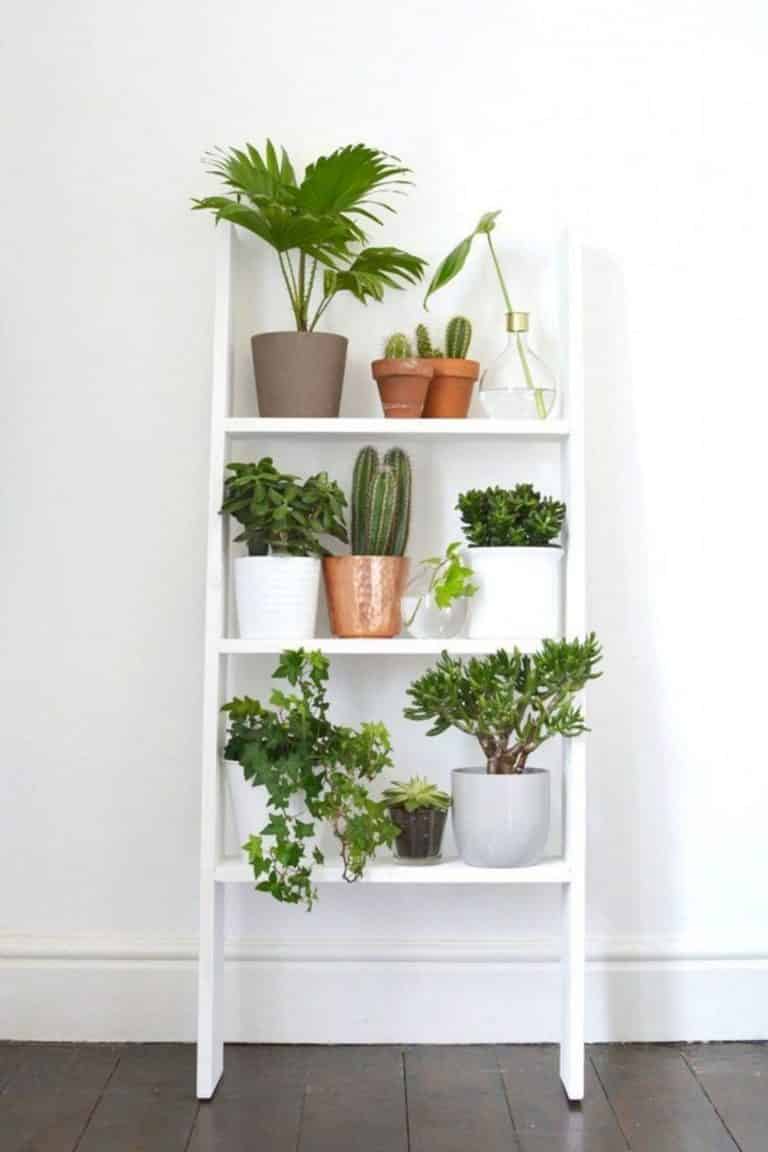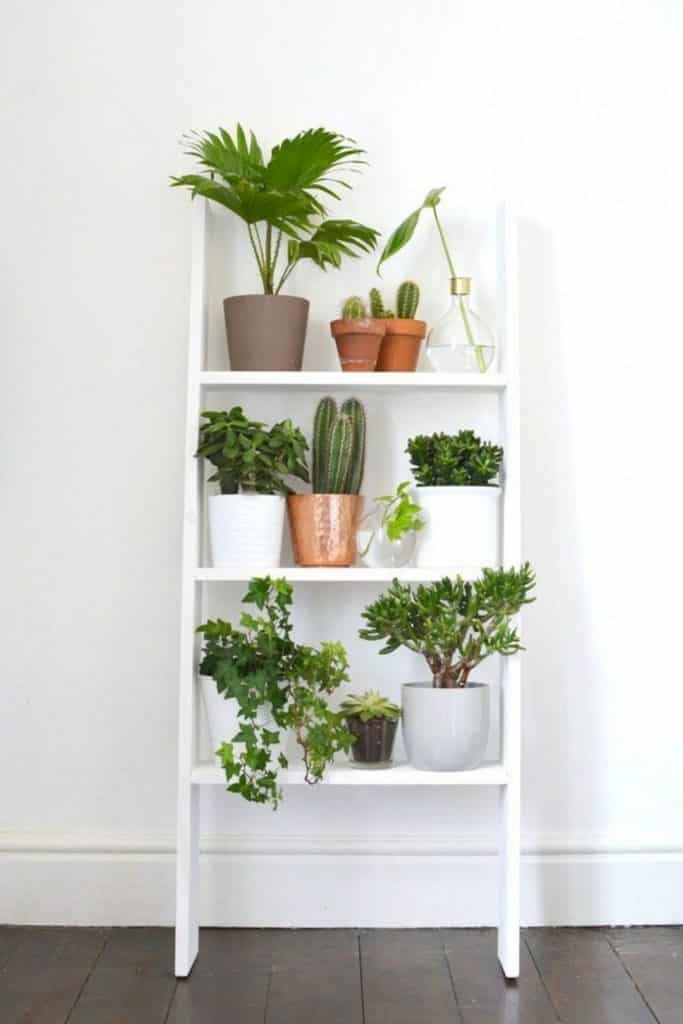 12) Plant Stands
Plant stands (or pot stands are some sellers call them) are a great way to compliment the pots you purchase. They elevate your plants which helps them stand out more in any living space.
13) Indoor Jungle
If you're ready for a decorating with houseplants challenge, you can transform your space into an indoor jungle. We are talking about head to toe covered in greenery. There is so much plant inspiration on Instagram! Can you even imagine having a living room which looks like this?
Related: How to Increase Humidity in Houseplants
14) Embellish Your Window Sills
With these beautiful additions to your home, you can have the perfect houseplant display!
Ready to get started on decorating with houseplants? We have a whole list of tabletop and hanging plants that are perfect for beginners. Or, these easy care floor plants may catch your fancy and be more what you're looking for. Here are Joy Us garden, we can't get enough of both!
Which of these plant decoration ideas will you start with first?
Got a green thumb? Learn all about houseplants here!
This post may contain affiliate links. You can read our policies here. Your cost for the products will be no higher but Joy Us garden receives a small commission. Thank you for helping us spread the word & make the world a more beautiful place!