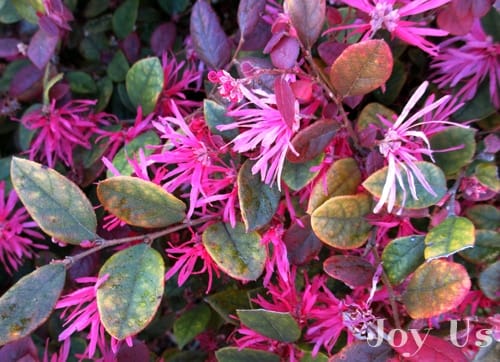 I love to prune!  So, if you scroll all the way to the end of this post, you'll find a video of me in action.  And I'm not talking about getting out the electric clippers and buzzing and hacking the heck out of a hedge – no.   To me, pruning a plant is an art form.  I waited a year and a half to find a Loropetalum Standard with burgandy foliage to compliment the trim on my house.  So when I dropped in on one of our local nurseries  that happened to be getting an order in from Monrovia that week it was bingo … perhaps my plant is on the horizon!  I did not want "Razzleberry" and was delighted to find out they had Loropetalum"Sizzling Pink" in a tree form in stock and ready to ship.
Here's the plant as I bought it on September 27, 2010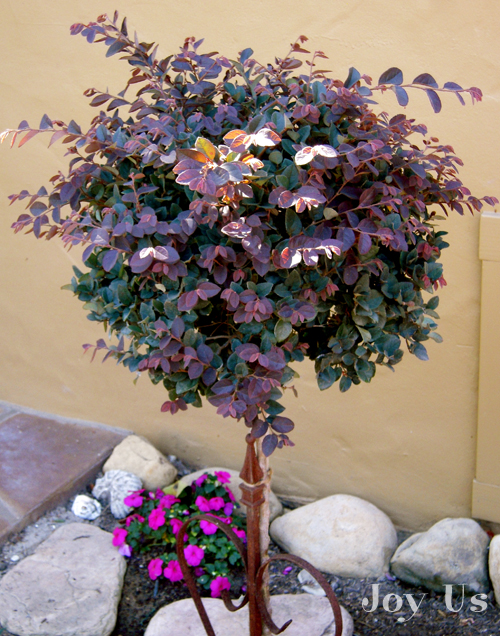 Here's how the plant looks today on February 10, 2012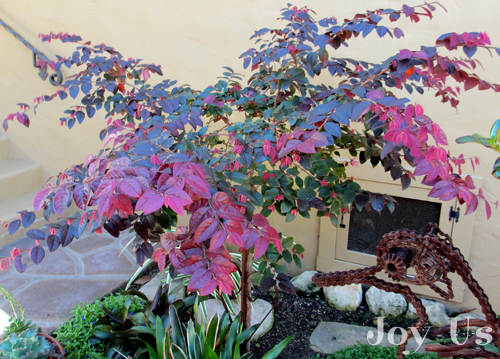 I took these pictures so you can see how densely this plant grows if not thinned out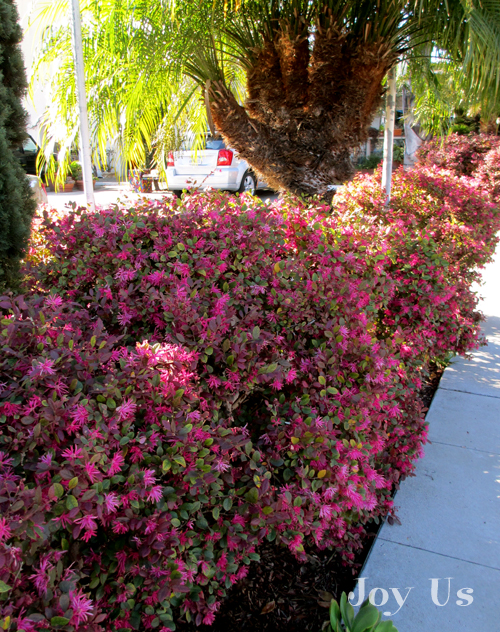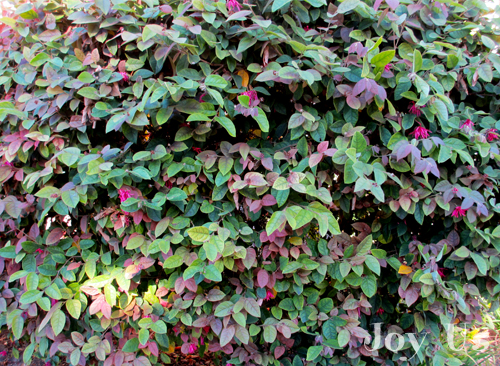 This is the foliage color I wanted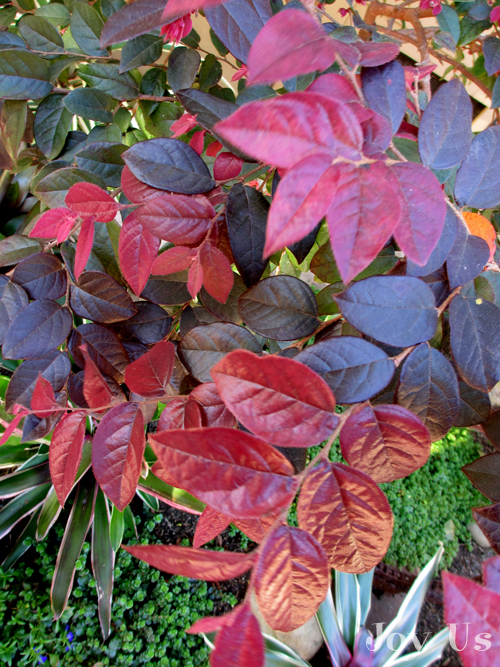 Pruning to me is second nature – I look at a plant and see what I want to do.  Lucy, who was shooting the video, had a few questions so I thought I'd answer them here for you too.
*Where do you start on a plant like this?  I start by selectively thinning out smaller branches which then leads me to prune out larger branches.  I'm basically trying to "de-blob" and open up the plant as a first step.
*Why such a small cut?   I'm  at the stage now where just the ends get tipped to encourage more upward growth – I want the plant to get taller not wider.  Besides, it's better to start with small cuts so you don't have "pruner's remorse"!
*Do you always prune the branches at an angle?   Generally (but not always), yes.  I prune the ends of this plant at an angle so it points the new growth in the direction I want it to go.
Watch the video below to see my dark-leafed plant on its way to graceful and beautiful form – just like an lacy umbrella!