BROMELIADS & AIR PLANTS
I grow bromeliads in my garden & air plants (aka tillandsias) live on my front porch. Both are so easy to maintain & also make great houseplants.  If you want some air plants of your very own, be sure to check out the ones we sell direct from the grower to you.
An Easy Way To Grow Bromeliads On Driftwood Or A Branch
3 Small, Easy DIY Succulent, Air Plant & Driftwood Arrangements
Caring For Bromeliads: What You Need To Know To Grow Them Indoors
The Easy Way To Hang Air Plants, Succulents & Flowers 
Another Easy Way To Hang Air Plants
An Edible Centerpiece Accented With Driftwood, Flowers, Succulents & Air Plants
How To Care For Your Tillandsias aka Air Plants 
I Have Somethings To Show You: A Bromeliad Greenhouse

The Cactus and Succulent Garden at The Sherman Library and Gardens 
A Summer Centerpiece, Beachy Style
I Ate My Thanksgiving Centerpiece!
Creating Succulent Wall Art On Palm Debris
How to Make An Easy Napkin Ring
MOTHER NATURE INSPIRED CHRISTMAS ORNAMENTS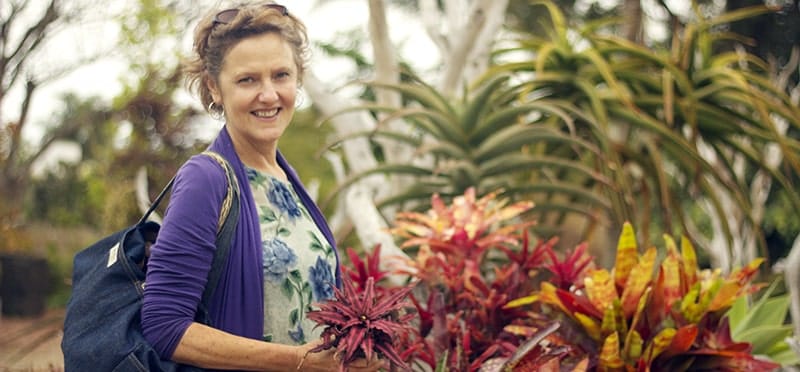 An Easy Piece Of Art With Driftwood, Tillandsias & Succulents
Caring For My Tillandsia Cyanea