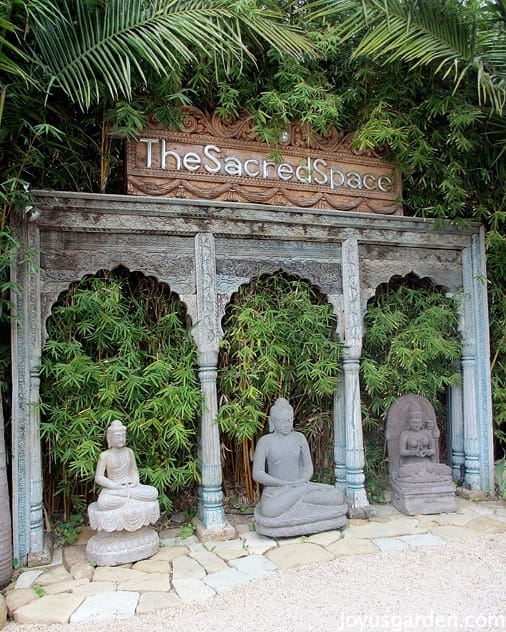 Feeling like a little virtual trip to a Balinese style garden?  This post, complete with a video An Enchanted Balinese Garden at the end, will whisk you off for a peaceful journey adorned along the way with magical garden art.  The Sacred Space is just a short ten minute drive down the coast from my home base (Santa Barbara) in Summerland, California. This charming little town is known for the long stretch of beach just a couple of blocks from its main street and all the antique shops within walking distance of each other but this verdant, tropical hidden gem is what gets my attention every almost every time.
Apparently I am not the only one who feels this way about The Sacred Space. Here's what the folks at Sunset Magazine have to say about it: "A mix of spiritual journey and exotic vacation … Buddhist statues and Tibetan altar pieces give it the quality of a temple, meditation pavilions and Lily ponds make the sunken garden feel like Bali."
And, those meditation pavilions mentioned above are not just for display.  You are encouraged to sit inside them, lounge a bit, reflect and leave the outside world behind.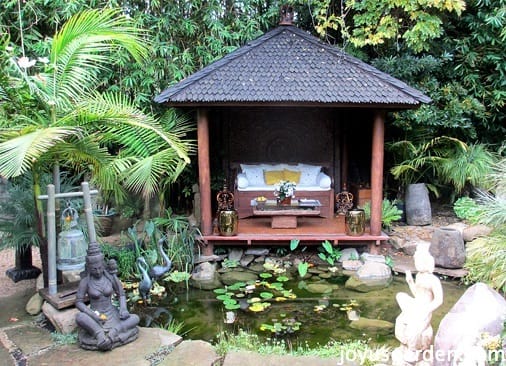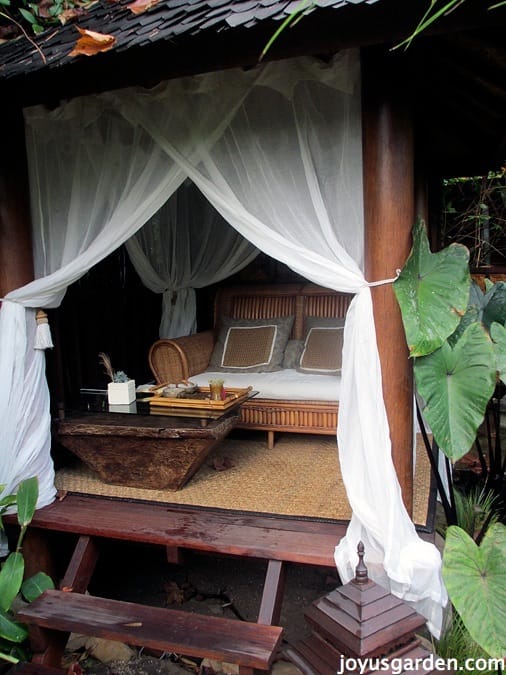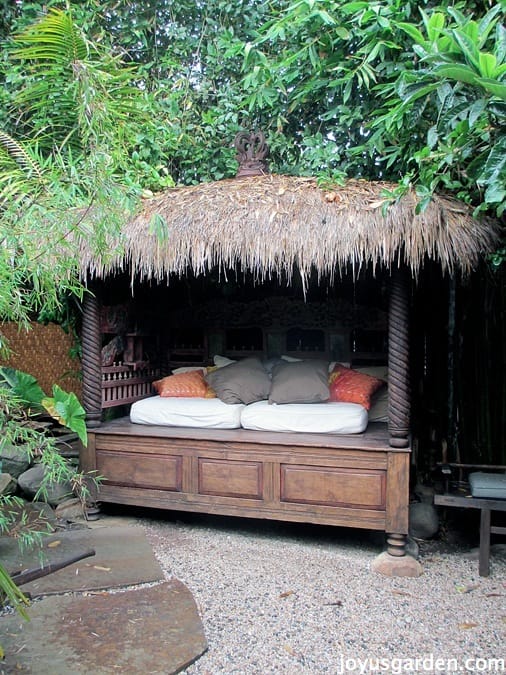 A few things you'll see before entering in to the garden.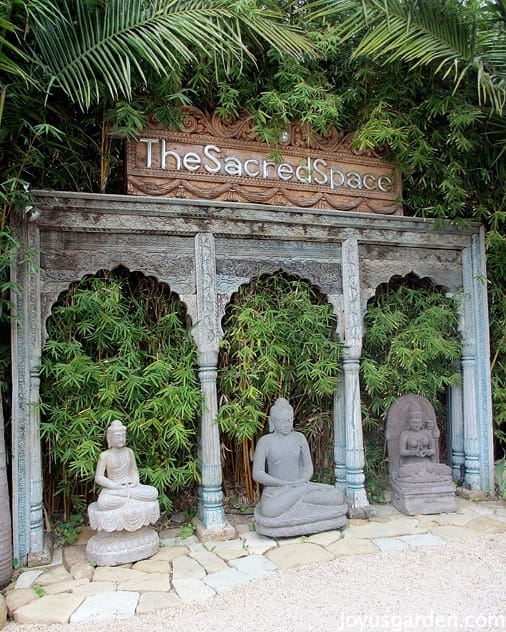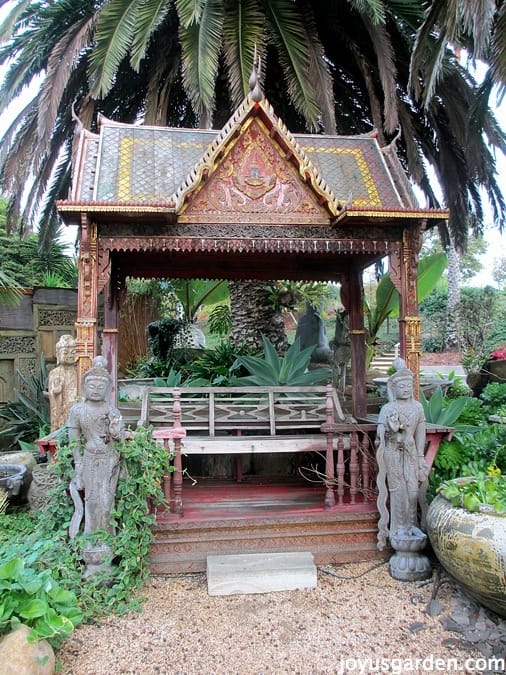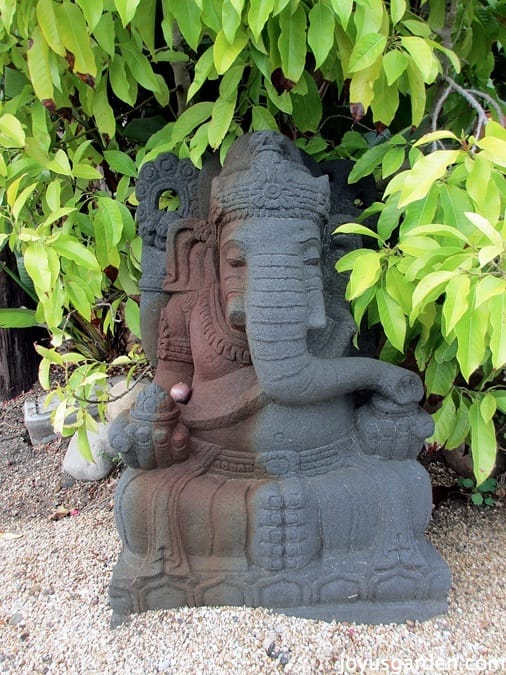 Here are some of the things you'll see as you wander about the garden or view from your lounging position inside one of the meditation pavilions.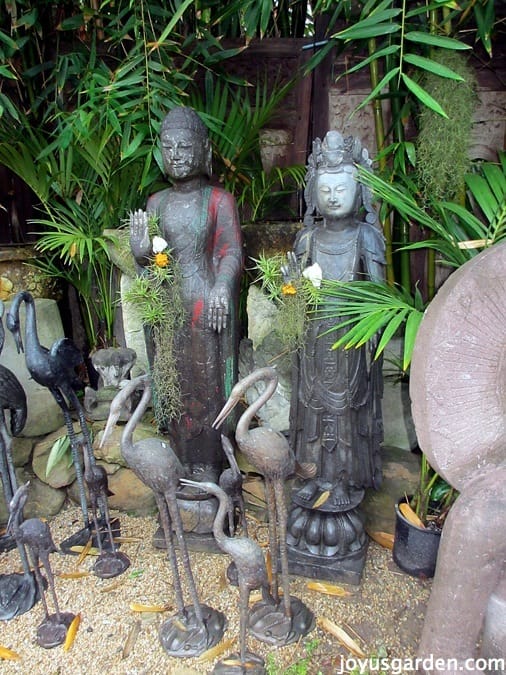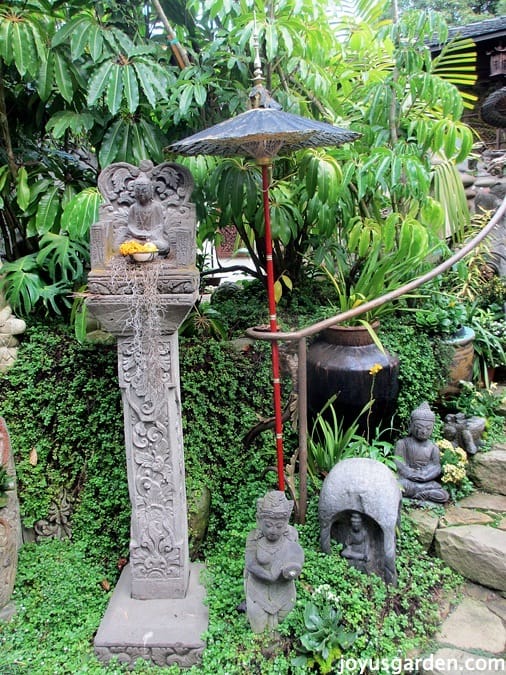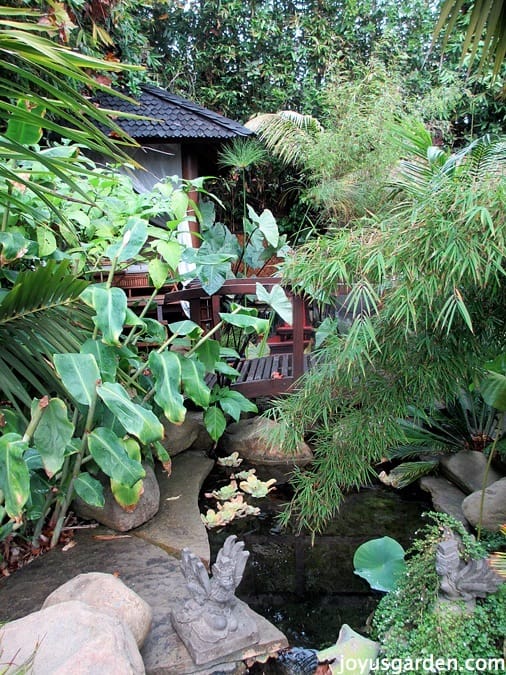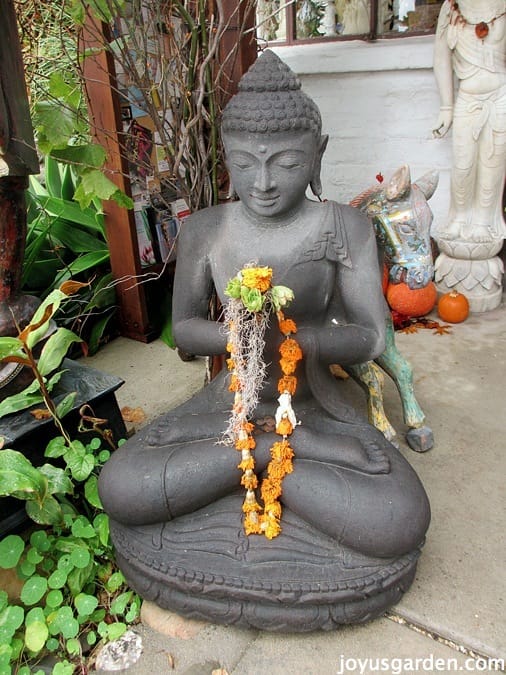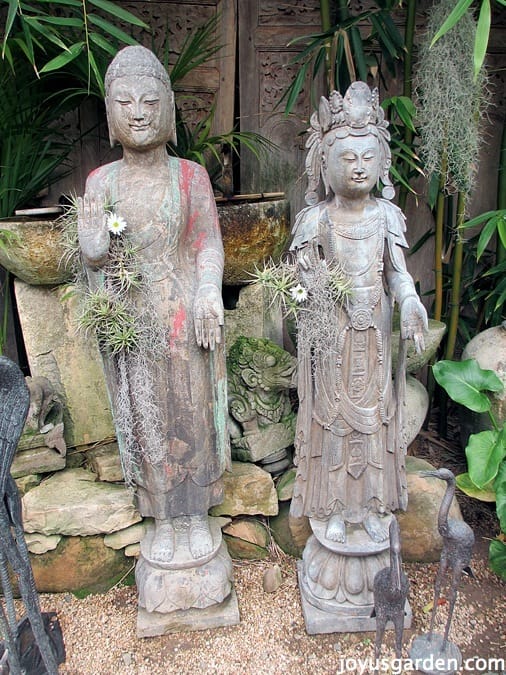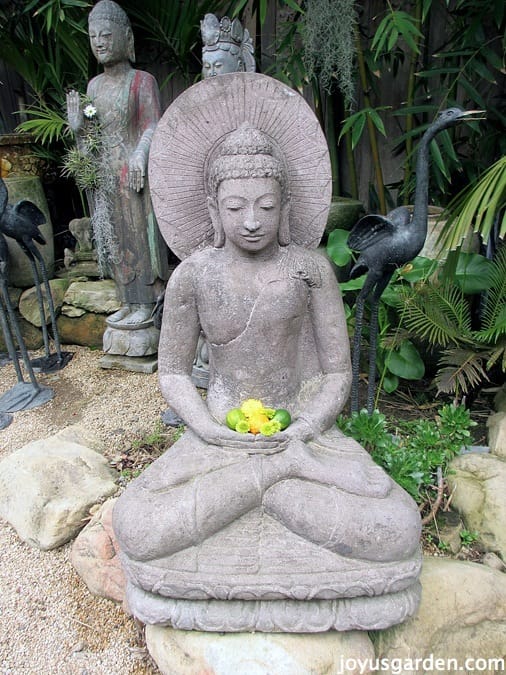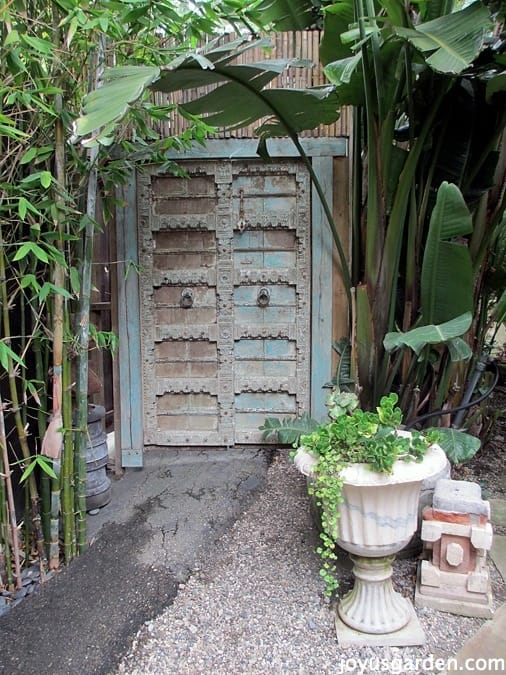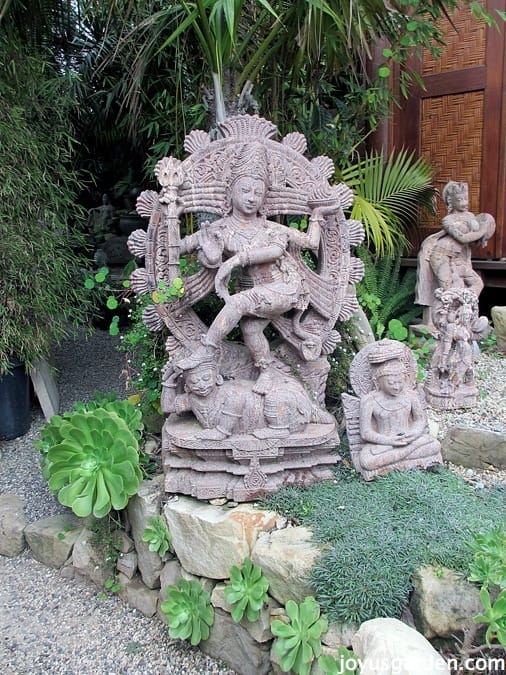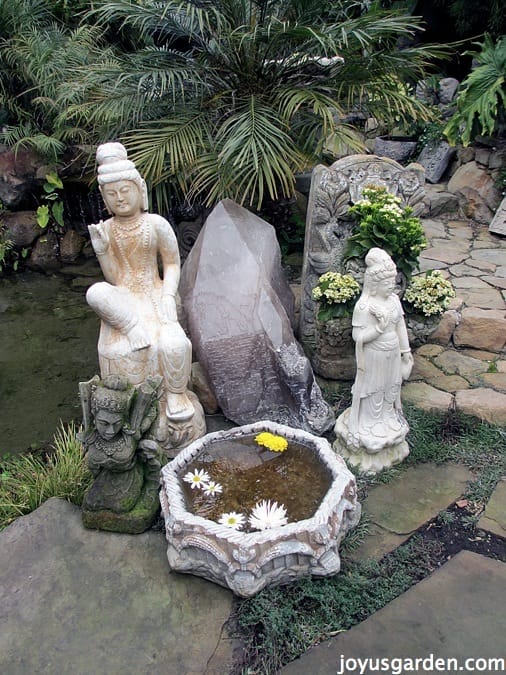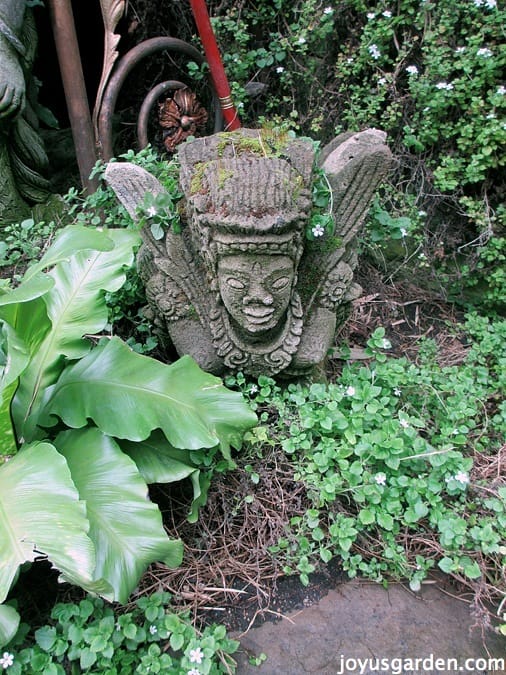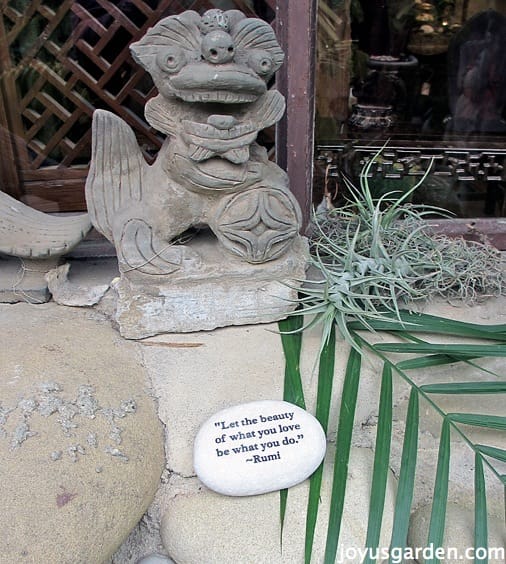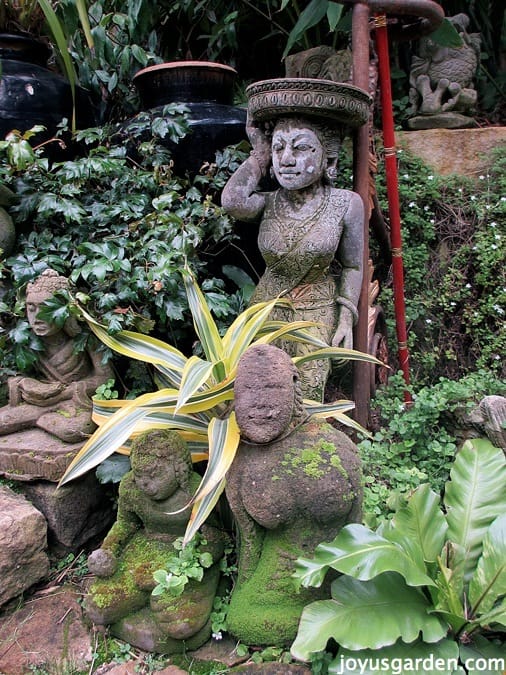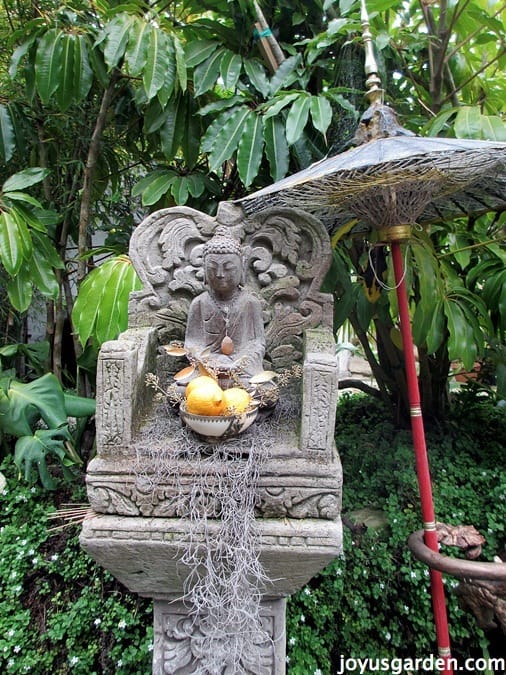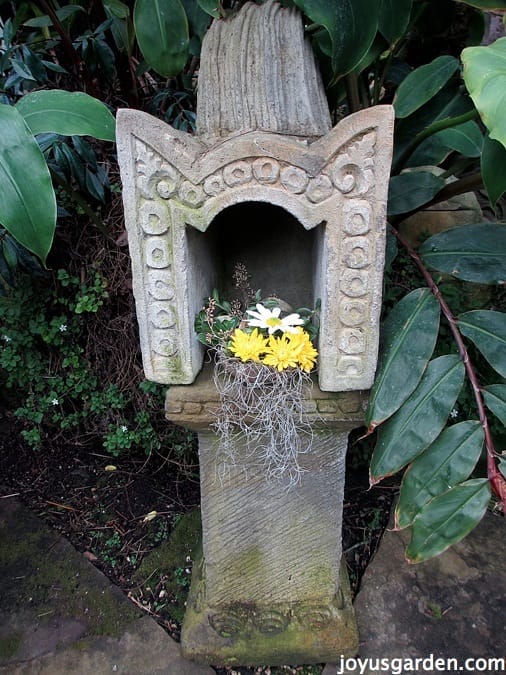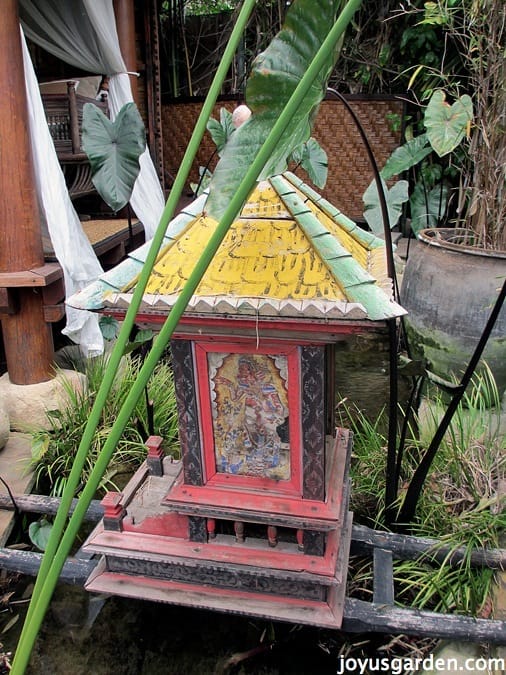 Did you notice the floral and fruit displays throughout?  These little artistic touches add so much and arouse your curiosity as to what visual treat is around the next corner.  All the wonderful things that you have seen in the photos above are surrounded by a profusion of foliage which includes palms, scheffleras, bamboos, gingers, loquats, colocasias, philodendrons, ferns, orchids, bromeliads, various succulent and more .  If you want more of this Balinese style garden which appeals to all the senses then just click on the short video below – namaste.
Check out:  TheSacredSpace