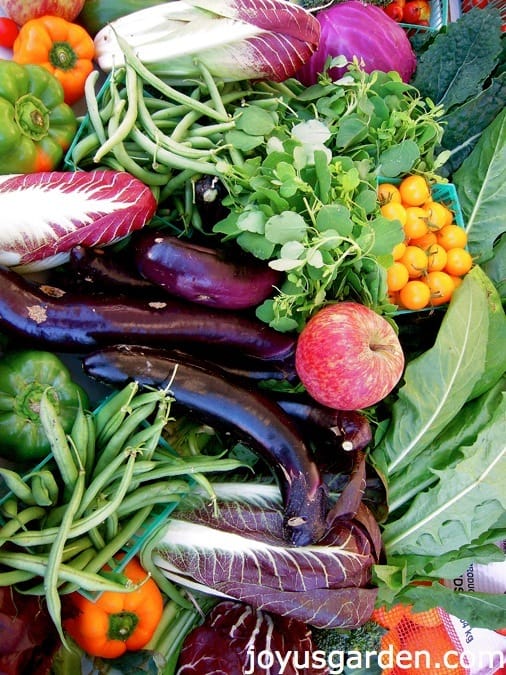 I guess I am just a little too practical to grow flowers. Perhaps it's just the fact that I like to eat fresh food, especially fresh vegetables. It could be that I have been surrounded by flower lovers all my life – my Dad loved his flower garden,  especially perennials – and my wife Jane simply loves Roses and Morning  Glories.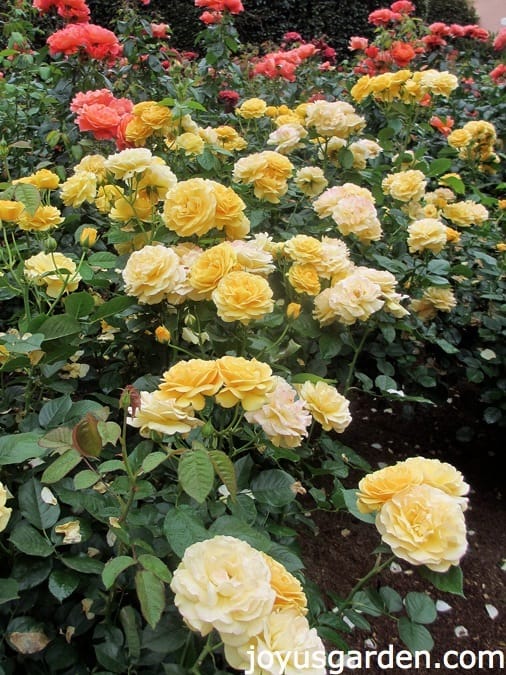 For whatever reason I could never see the reason that anyone would spend so much time growing something they could not eat. In my own defense, for I see the rebellion mounting against my garden choices, I would like you to consider the added benefit of growing vegetables. They have, in many cases a rather ornamental beauty all their own.
Vegetable seed varieties now come in an assortment of color choices from red lettuce, to yellow zucchini making it much easier to use vegetables in your overall garden scheme to add color and variety.
Ok, so I can appreciate the beauty in plants, but in the end I do like to eat them.
Let's make a compromise and add edible beauty to your garden.
This can also affect how you garden.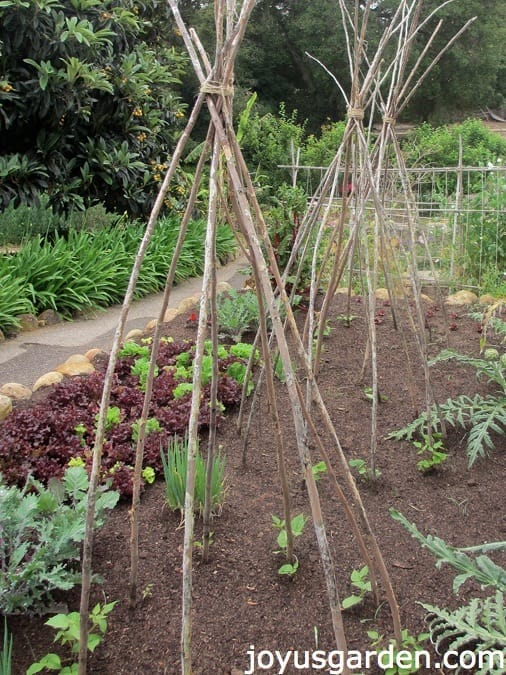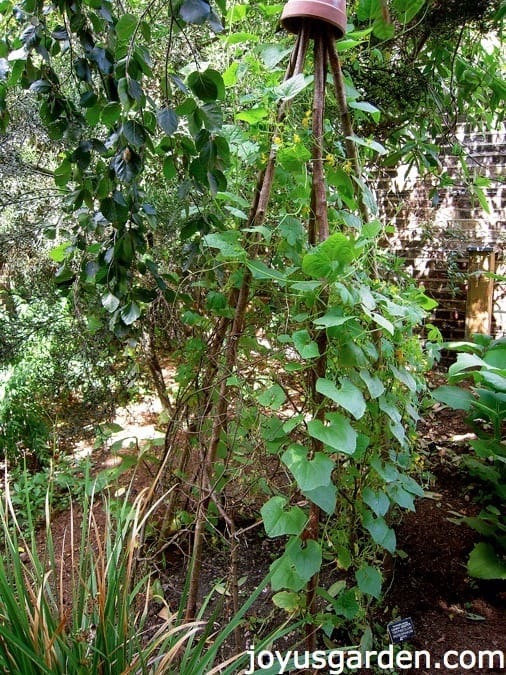 Here is a simple example that I really enjoy. Instead of that shrub fence, why not consider a fence of edible pod, or Sugar Snap peas, or even pole beans.They grow quickly and hold on the vine, with pretty colored flowers for much of the season- and best of all they will provide a lot of meals. Why not have it look great and fill the dinner table I say.
In that front flower bed why not plant some colored lettuce or greens. It makes great background color for flowers and the textured leaves add a quality not  found in most plants. Kale or even the odd cabbage plant works great. There is decorative cabbage, why not plant green and red cabbage and eat it too?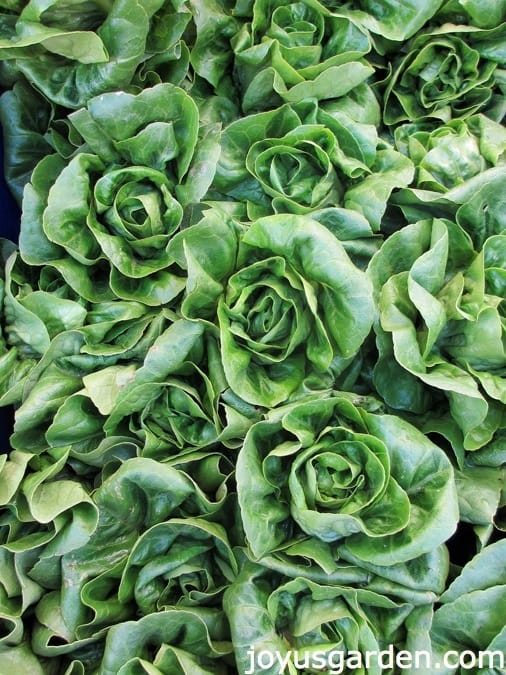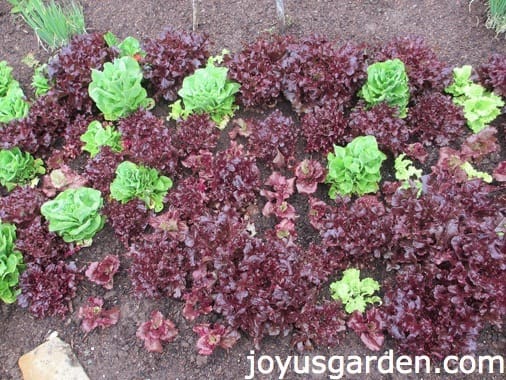 One other item I have always favored in the flower bed is indeterminate tomato plants, especially the heirloom varieties with their very interesting shapes and colors of fruit. Yes, for me it's mostly about the tomato sandwiches I have to admit, but it does look good too.
Gardeners can find beauty in the rarest and most obscure plants and flowers, perhaps it's time to consider a bit more of a practical approach. Integrating a few edibles into your garden plan just might add a flair to your garden that you might have overlooked, and be able to enjoy twice, once in the garden, and then later at the dinner table.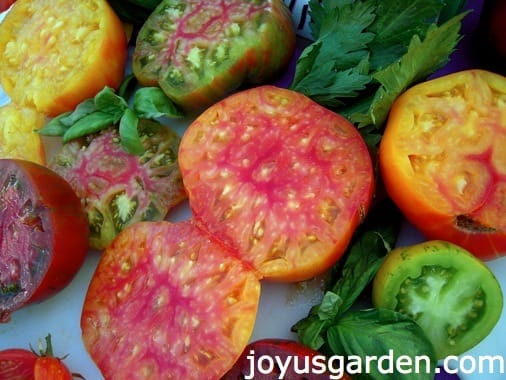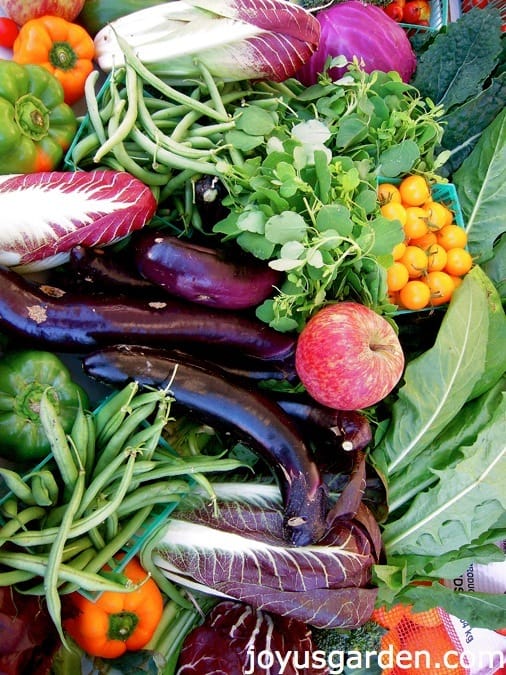 I hope you have enjoyed this guest post by Les Oke, a new affiliate of Joy Us garden.  He lives in Canada with his wife Jane and has over 40 years of gardening experience.   They share what they've learned throughout the years with you in their  ebooks "Gardening Secrets From Les and Jane" and "Organic Tomato Secrets".   Their approach to vegetable gardening is laid out in easy and straight forward terms with simple explanations of how things work.  Summer is fast approaching – time to get out in the garden so you can reap all its benefits!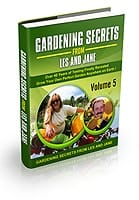 Just click here to check out the book – you can read the first chapter for free!