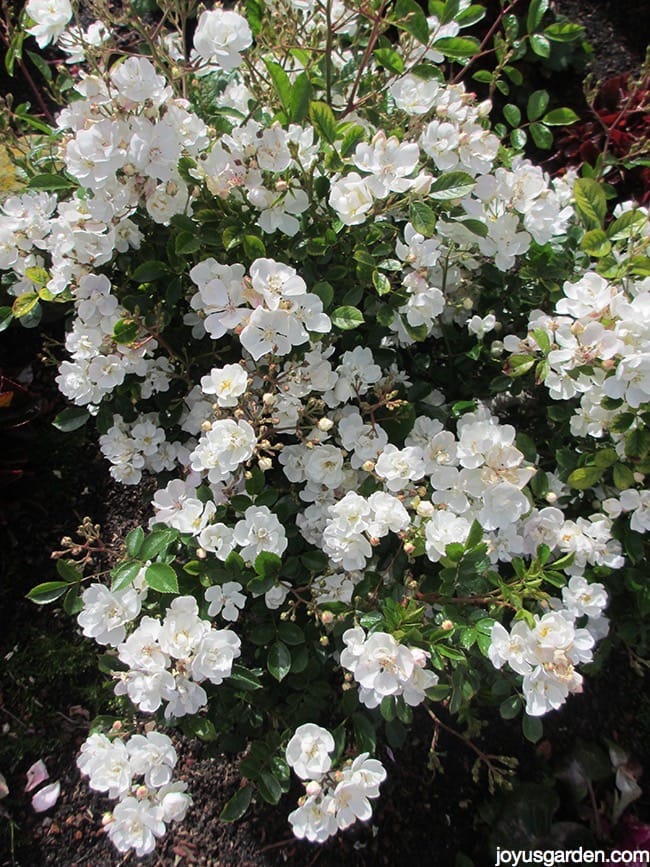 Miniature roses are sold in grocery stores, florists, big box stores, garden centers and nurseries, and even here in Santa Barbara at our farmers market.  If you buy one from a reputable nursery or garden center, then it's meant to be grown outdoors.  The others are probably greenhouse grown and not really meant for life in the great outdoors.  Regardless of which type of miniature rose you have, the pruning is done the same way.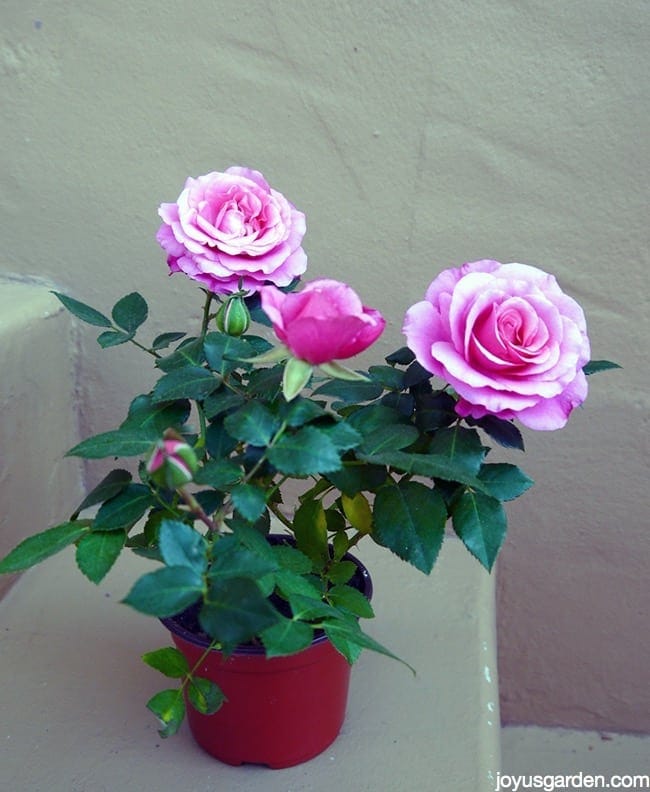 This is a micro-mini rose which is greenhouse grown.
The one that I show in the video and above is a greenhouse grown rose which I used because it was easy to demonstrate on.  Most miniature roses in the garden get 12-24″ in size and also make great container plants.  The pruning is easy and they are much tougher than they look.
Hanging out on my front steps showing how to prune a miniature rose:
Here's how to prune them:
During the summer or the flowering season, remove the dead blossoms.  Go down 1 or 2 nodes and cut at an angle to the bud faces out and not towards the inside of the plant.  Make sure your pruners are clean & sharp. For the greenhouse grown roses I sometimes use Fiskars floral nips if the stems are really small.  For those in the garden (like "Gourmet Popcorn" picture in the lead photo & down below), I use my favorite Felco #2.
Prune them annually during the dormant season (here in Southern California it's done in January) after the danger of frost has passed.  If they're growing and flowering well, then only a light pruning is need.  Remove any dead branches or ones that cross over each other.  Leave the center a little taller than the sides for a more pleasing shape.
If your rose is not doing well, then prune it harder.  Leave the strongest stems and take the other ones down by at least one-half.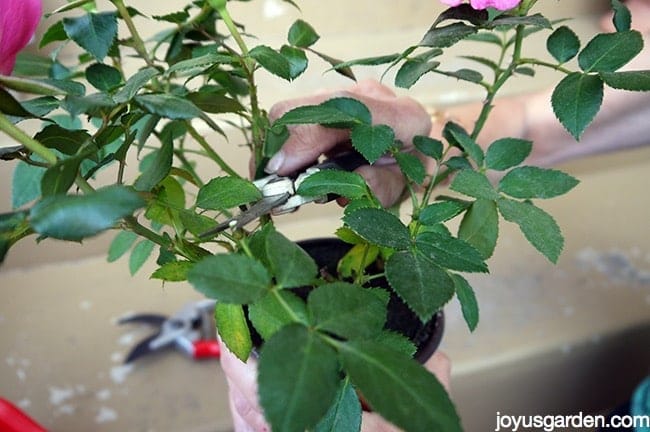 Make your cuts at an angle about 1/4″ above an outward facing terminal bud.
Miniature roses, or any type of rose for that matter, just aren't suited to be houseplants.  In the garden they're a bit hard to prune because they are so low.  If you have quite a few of them to prune, I've heard of some people doing it with hedge clippers.  Now that's tough!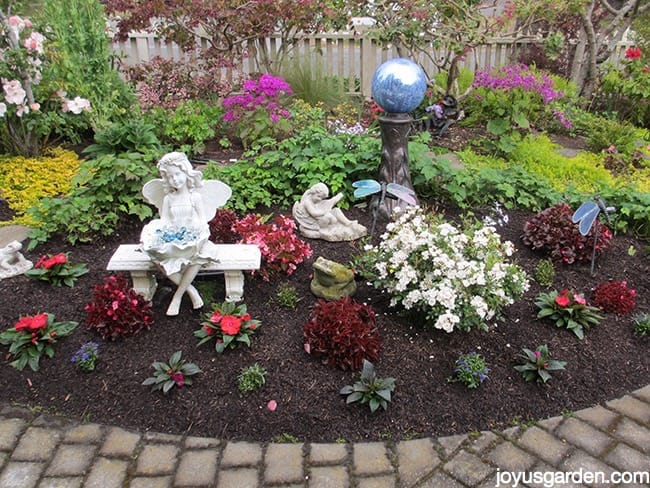 "Gourmet Popcorn" (in the foreground covered in white flowers & shown close up in the lead photo ) grows very thickly so I always thin it out in the middle.  I pruned this one out quite a bit & as you can see, it's still covered in blooms.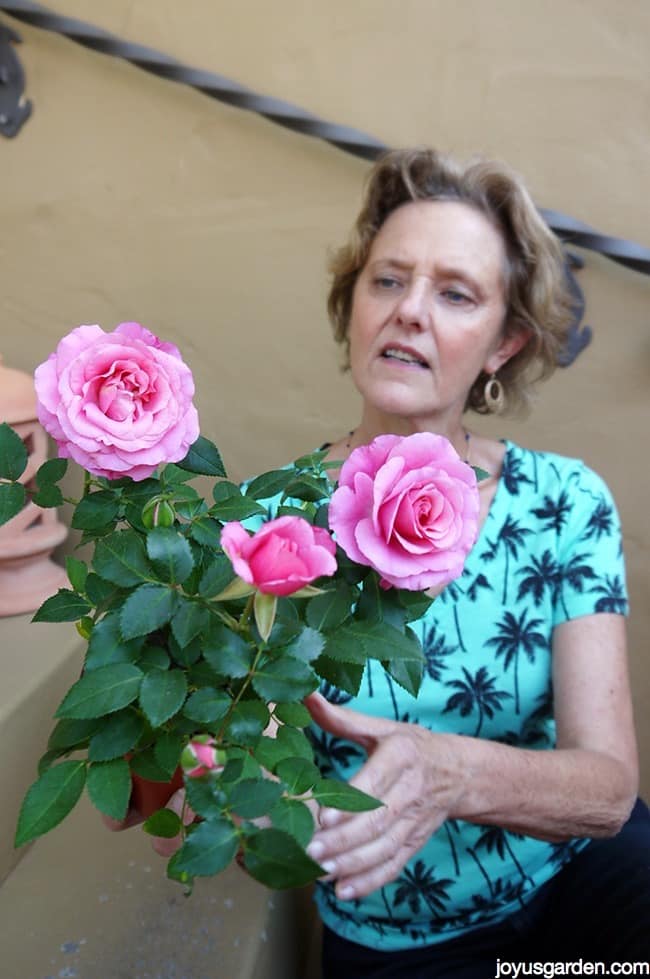 Small plant, big flowers!
This post may contain affiliate links. You can read our policies here. Your cost for the products will be no higher but Joy Us garden receives a small commission. Thank you for helping us spread the word & make the world a more beautiful place!