The Garden Glutton took a short train/bus ride out of Berlin last summer and voila … landed right in this beautiful 700 plus acre locale known as Sansoucci Park in Potsdam, Germany.  The most famous palace is this park was built by Frederick the Great (aka "The Potato King") to be used as his summer pad.   Sansoucci Palace, as seen above, is a one story building with 12 rooms (definitely small by royal standards!) where his queen never lived.  As you leave the palace, Andy Warhol's painting of Frederick bids you  adieu.  His eyes are rimmed in hot pink quickly bringing in a memory … what a groovy ruler!
The tiers below the palace where the grapes are now planted once held hundreds of potato plants to help stop the famine.  The potato was thought to be bland in taste and not desirable until the king stationed guards around the beds prompting the locals to change their minds about the crop … anything protected must be worth stealing!   Land for food is a growing trend in America these days.
Horticulturally speaking, the park is not terribly interesting in terms of plants materials but  is a wonderful place to recreate for the day.  The seemingly endless maze of paths lead to something which will catch your fancy.  Here are a few things I saw:
The Chinese Tea Pavillion
Catalpa Trees
This Huge Tree You Can Walk Through
One Of The Windmills
Where The Gardeners Hang Out
Water Features
The Greek Key Beds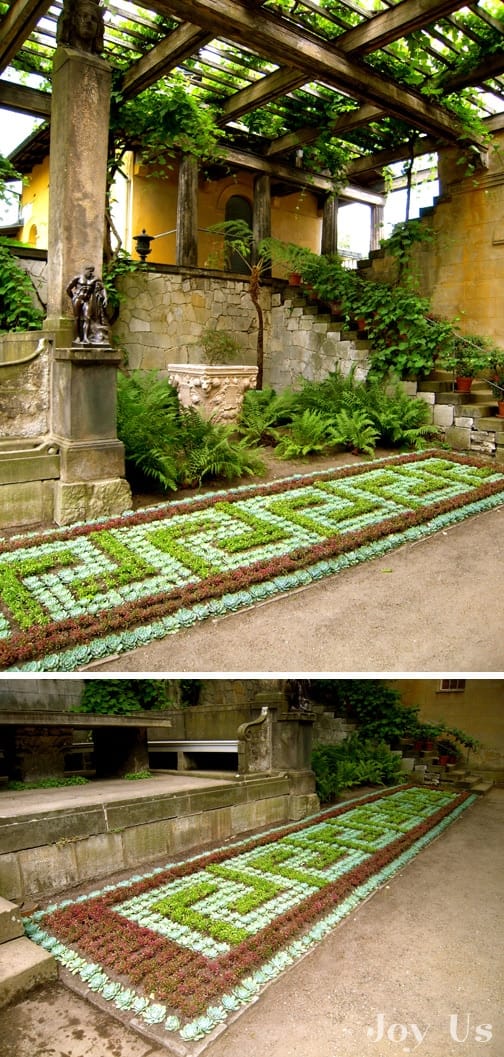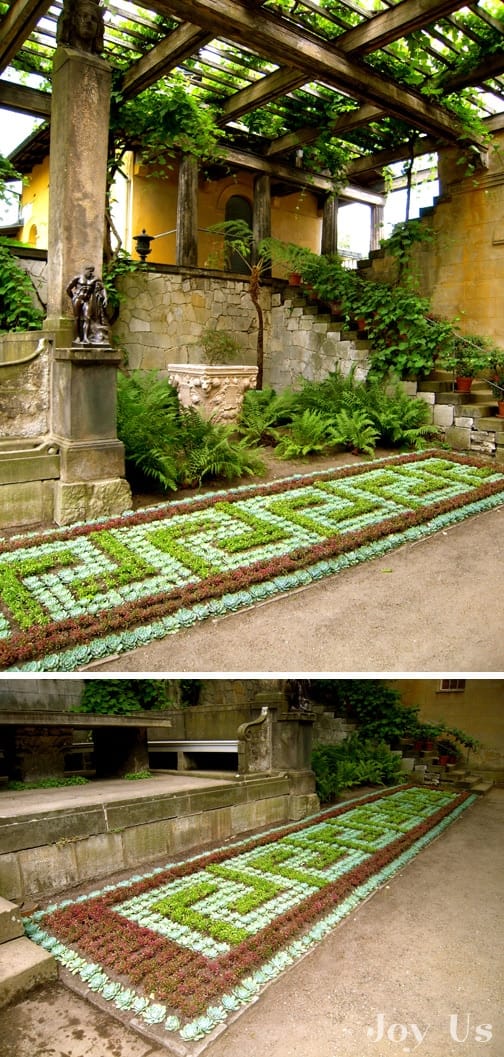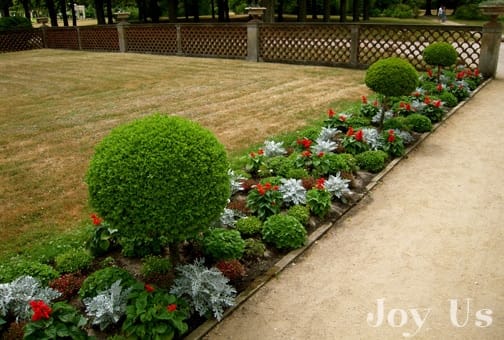 An Unusual Sight in Germany – Last Summer Was Very Hot & Dry
Frederick's Marker – Adorned With Potatoes
Seven Markers For His Seven Dogs
Hey … Where's The Queen's Marker?
The Garden Glutton will end this post with a Frederick The Great quote:
"A Crown Is Merely A Hat That Let's Rain In".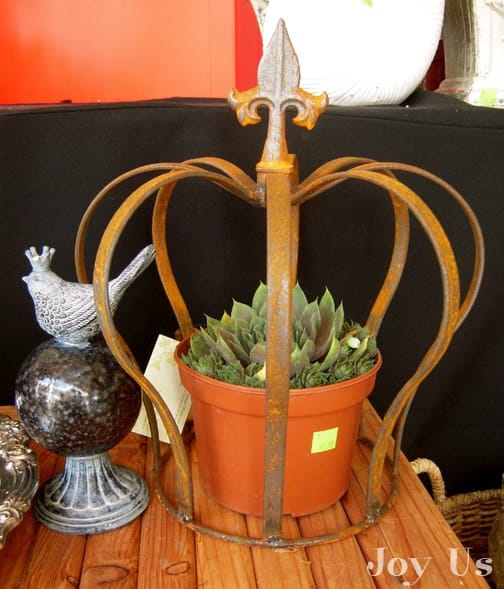 This post may contain Amazon affiliate links. You can read our policies here. Your cost for the products will be no higher but Joy Us garden receives a small commission. Thank you for helping us spread the word & make the world a more beautiful place!