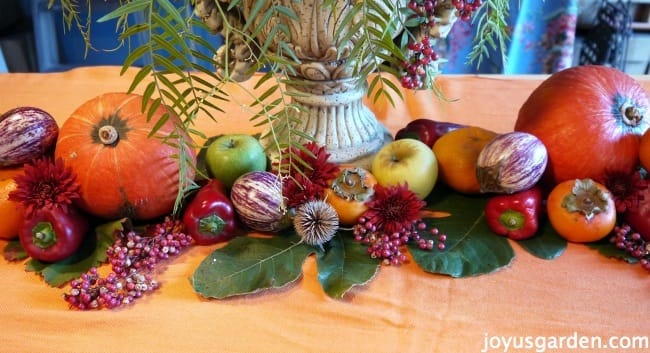 I used California ingredients, mainly from our farmers market, most of which made it into my salad or smoothie
I love a centerpiece I can eat – now that's really double duty. Great for the eyes, great for the stomach. These centerpieces (or table decorations) created with vegetables, fruits, flowers and foliages come together really fast and make any holiday table jump for joy. Orange is a color that appeals to me in a really big way so I decided to do one, California style, using fall ingredients which would enhance any Thanksgiving feast.
A sampling of some of the ingredients used. You'll find them named below & in the video at the end.
I decided that the focal point of this fall centerpiece would be an urn that I found a few weeks ago at our local artist reuse and recycle store, Art From Scrap. I like to have a starting point. It's one of my favorite places to shop and I always find something there for my crafting and creating adventures. Hang on to your glue guns, this gorgeous urn, which appears to be never used, was all of $5.00. Adding to its gorgeousness is the fact that this piece is made of a composite material – it doesn't weigh much at all.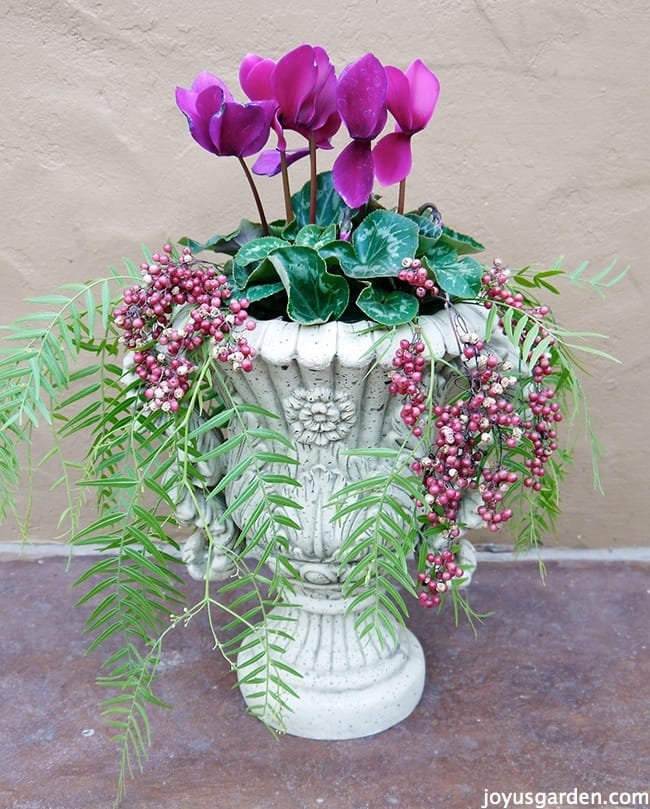 I took the urn out of the garage to take a picture so you can see the detailing. The Cyclamen fit in snug as can be & I draped California Pepper branches over the sides.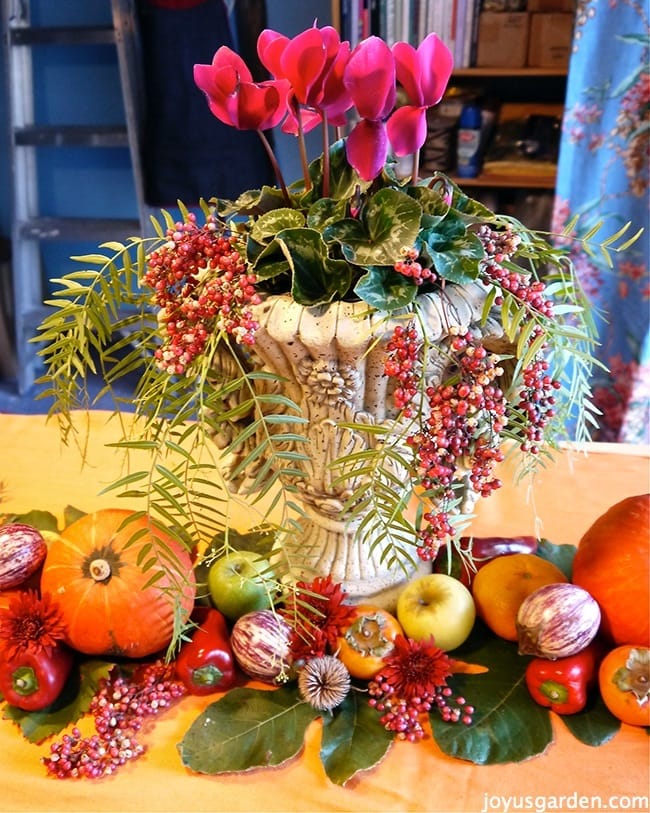 I placed the urn in the center & then worked the ingredients out from there. Make it whatever size suits your fancy & your table.
Ingredients I Used:
Bought: Cyclamen, plant
Mums, cut
Orange kambocha squashes
Fuyu persimmons
Murcott tangerines
Red lipstick & red bell peppers
Striped calliope eggplants
Granny smith & golden delicous apples
Foraged: California Pepper berries & branches
Fig leaves
Grape leaves
Teasel heads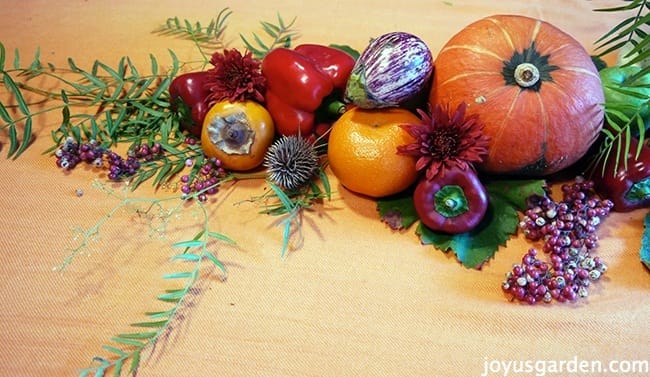 Here's how I finished 1 end of the centerpiece.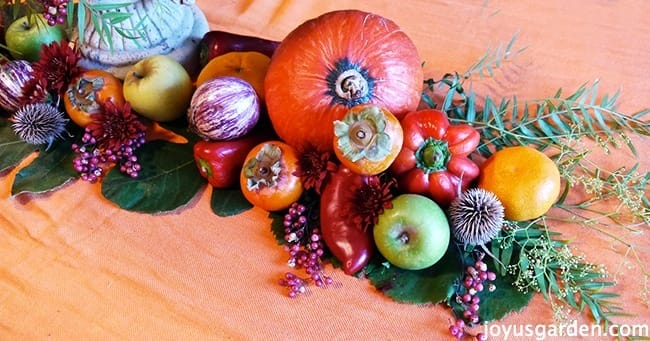 Here's how I finished the other end.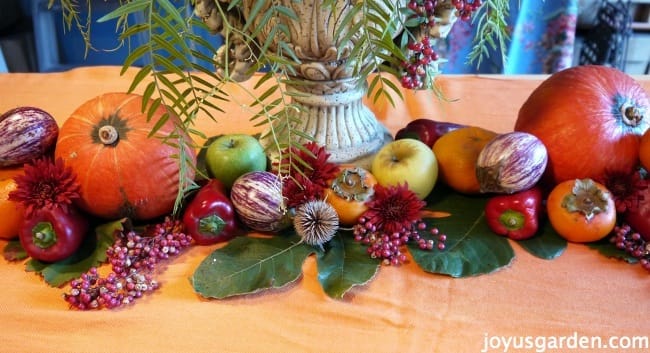 I kept the center of the piece low so it wouldn't cover too much of the urn.
Of course you can taylor this piece to whatever seasonal ingredients you have available to you at this time of year. I bought most things at our Santa Barbara farmers market and the rest I foraged. Best thing about these arrangements: one day it's gracing your table making it as inviting as can be, and the next day you're eating it!
Happy Fall, Happy Thanksgiving,

Here's the video showing you more of the details:
Some other Fall centerpiece ideas you might enjoy: