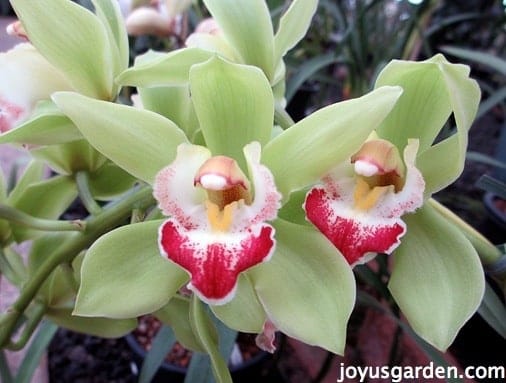 Could it be 2013?   Darn right it is – so let's start this year out with visions of orchids and more orchids.   I'm still under that "in between Christmas and New Year's haze" so lots of colorful photos will help to snap me right back.  There are quite a few large orchid nurseries right here in the Santa Barbara area which I frequent whenever I want a little visual stimulation and floral ooh la la.  Lucy and I have been shooting videos at Seaside Gardens which is just a stone's throw away from Gallup & Stribling Orchids.  That's where I took the photos you will soon see plus the short video at the end.
A bit about our California Orchid Trail taken directly off their website:  Nestled on the narrow plains between the rugged Santa Ynez Mountains on the north and the calm, blue seas of the Pacific Ocean, the California Central coast enjoys a mild, Mediterranean climate with temperate nights and soft, ocean breezes.  From this splendid setting has sprung an orchid industry that produces more orchids than any other region in our country.   Plus, if having 100's of acres of greenhouses full of  orchids wasn't enough, we also have orchid shows and orchid fairs.
I'll begin with the Cymbidiums because those are the ones I grow in my own garden here in Santa Barbara.  They are so well suited to our coastal climate and are  even sold at our farmers markets.  They appear in early October and can still be found through May.  I keep mine in bright shade, water on a regularly, transplant only when necessary (they do better when pot bound) and don't fertilize them.  They are reportedly heavy feeders so this year I'm going to have at it when some balanced, organic liquid fertilizer and see if it makes a difference in the size and/or number of bloom spikes.  I have a tall yellow Cymbidium that I've placed in large pot outside my dining room window which is underplanted with purple pansies and a chartreuse Plectranthus.  Now that's the way to brighten up a winter's day!
CYMBIDIUMS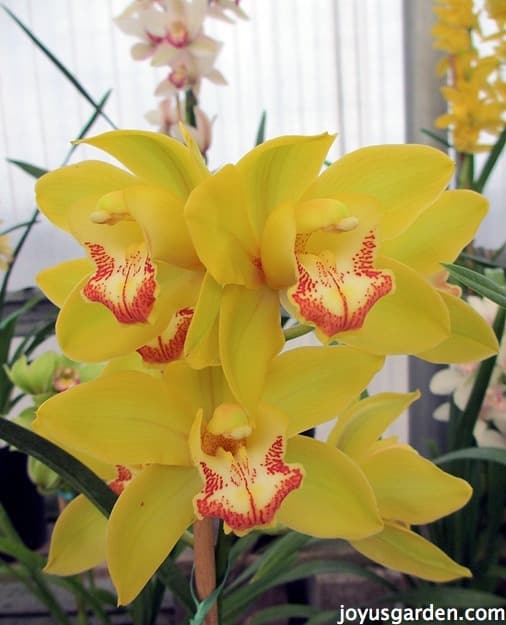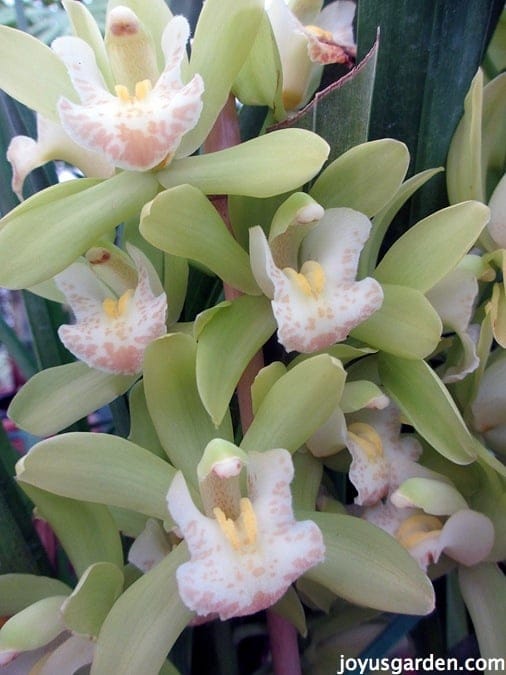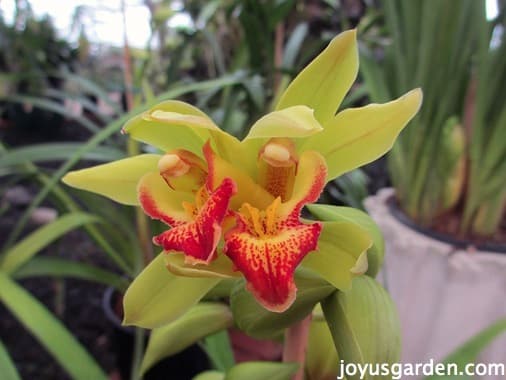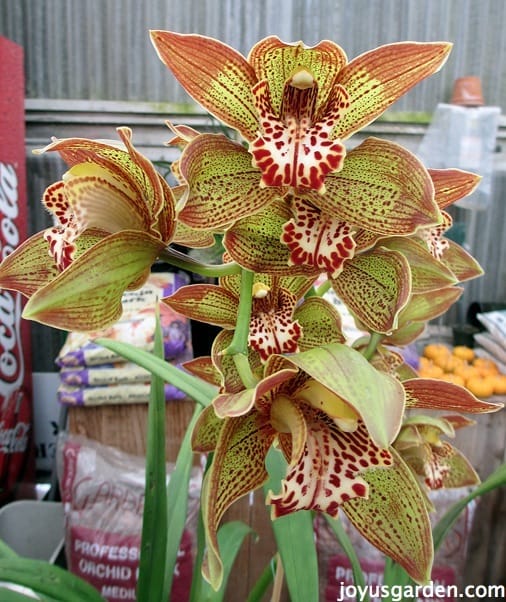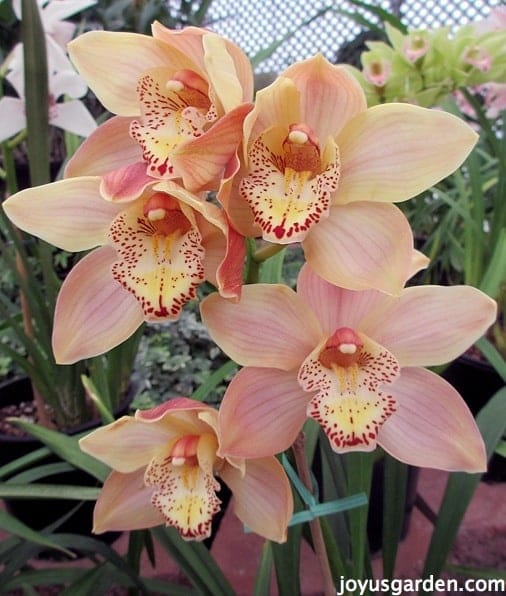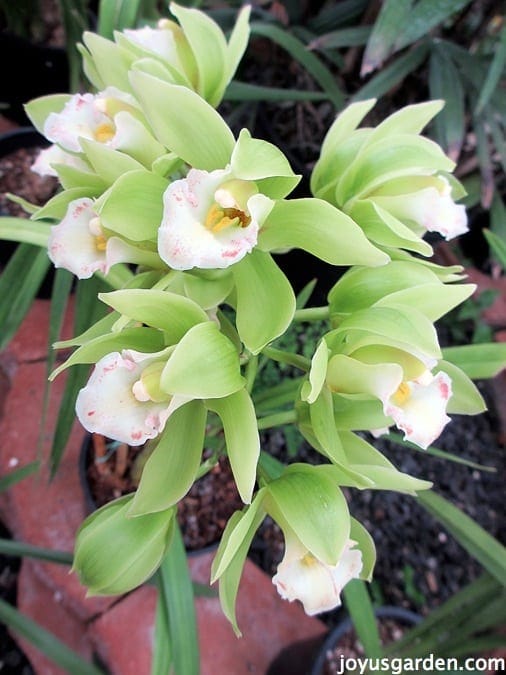 Next are the Phalaenopsis, or Moth Orchids,  which are ones commonly seen for sale at supermarkets, big box stores, florists and independent garden centers.  These are also sold at our farmers markets – all year long in fact.    I did a previous post on these beauties where you can see more pictures and read about their requirements and care.
PHALAENOPSIS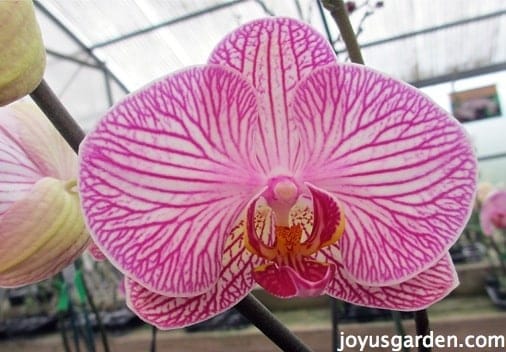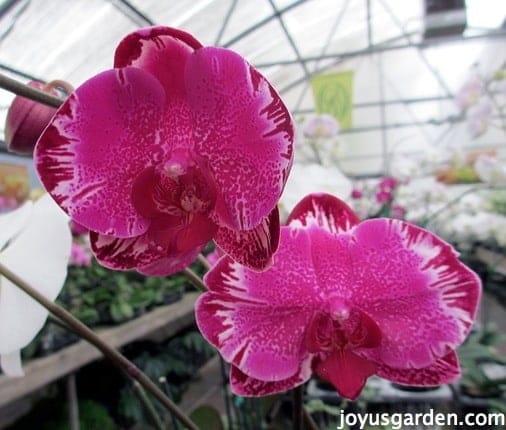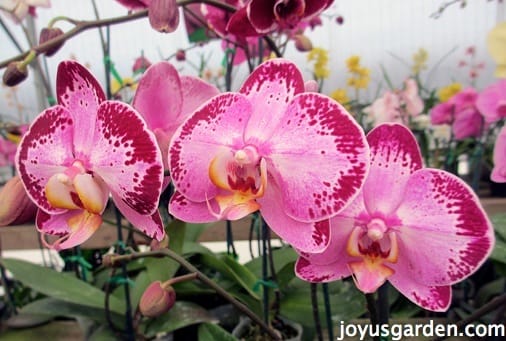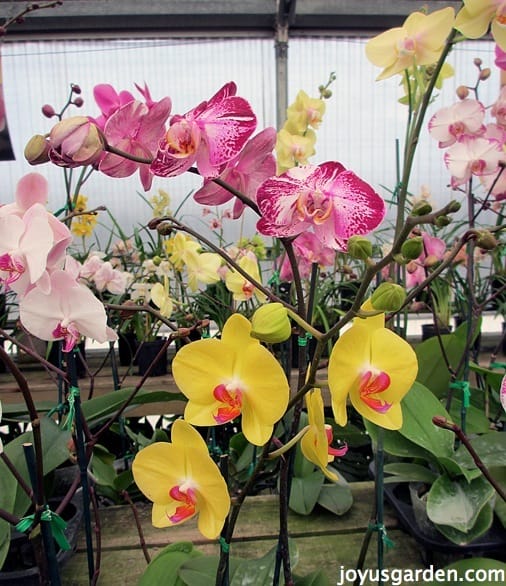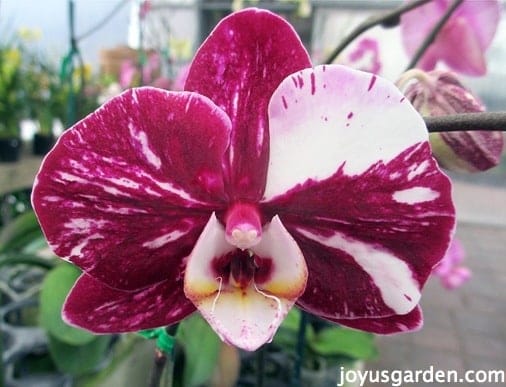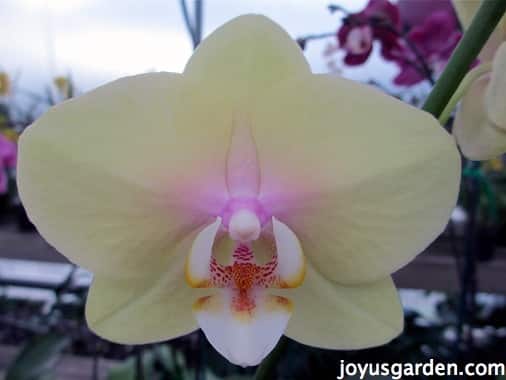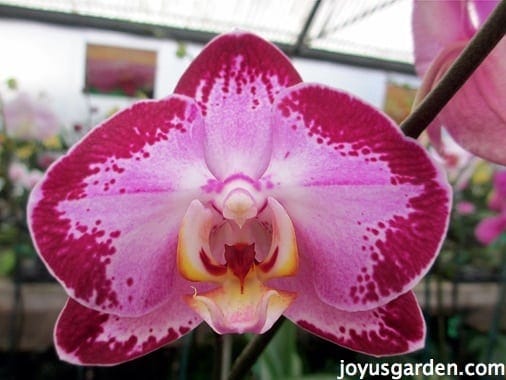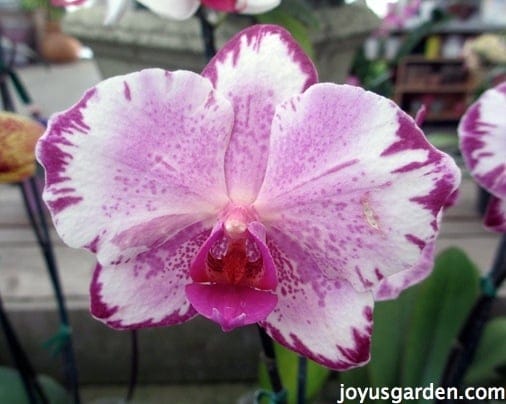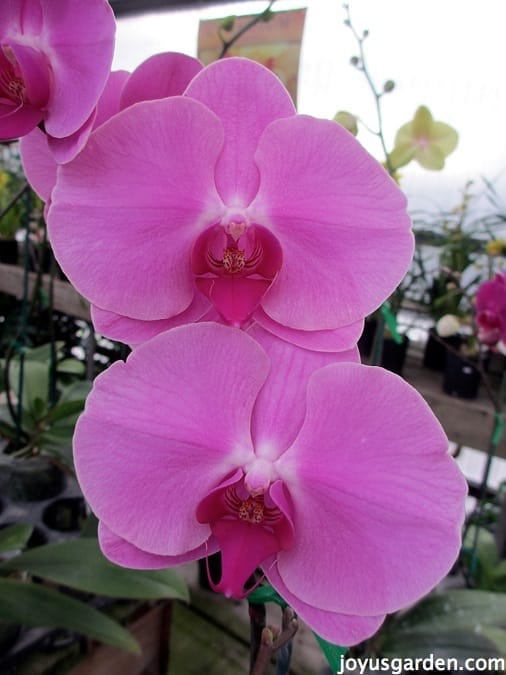 A couple of Dendrobiums thrown in into the mix – you probably recognize them because they are the flower traditionally used to make Hawaiian leis.
DENDROBIUMS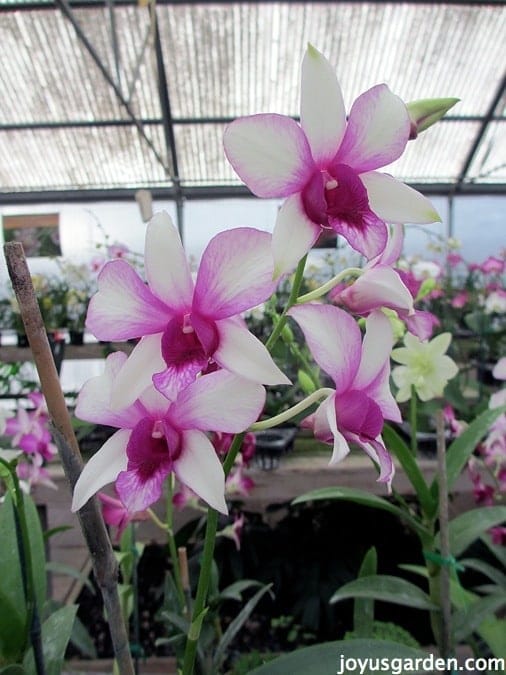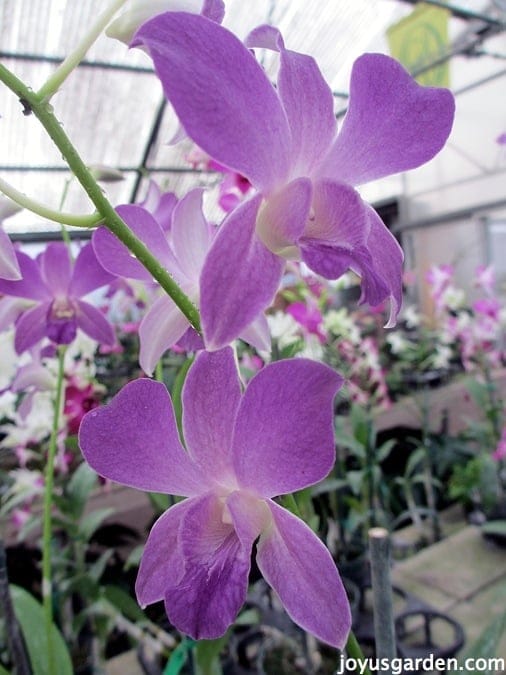 A cheery way to end this post – with a cascading Miltonia or Pansy Orchid.
MILTONIA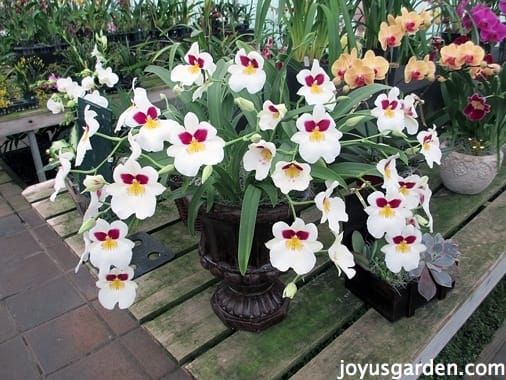 Happy New Year Everyone.  May your 2013 be full of blooms and bursting with color!
More about Gallup & Stribling here.
The California Orchid Trail has lots of info about the growers in this area.