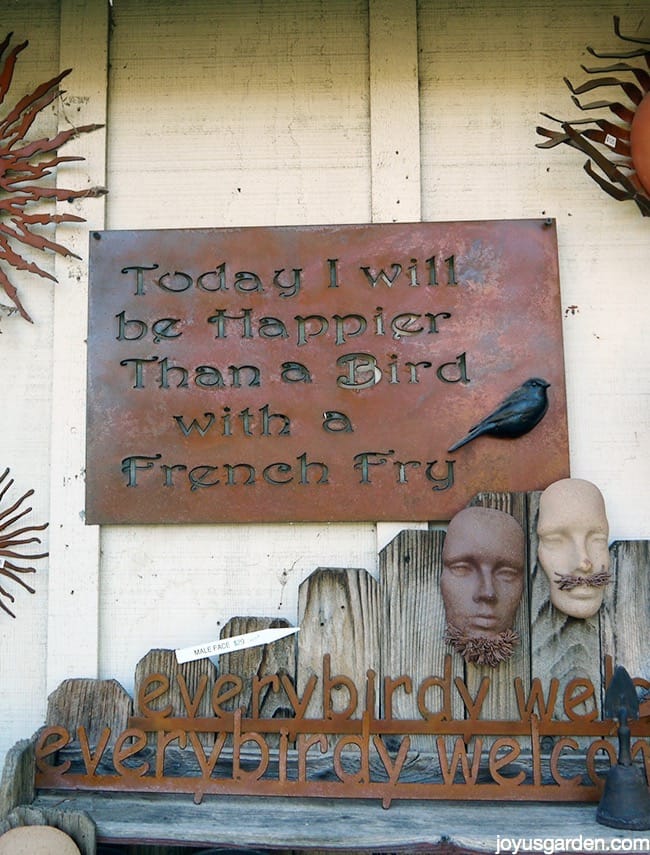 Greetings,
I was up in the beautiful Santa Ynez Valley (land of the wine country cult movie Sideways) last week filming a poinsettia care video in a grower's greenhouses. It was a gorgeous fall day and the light was magical. After spending a few hours behind and in front of the camera, I headed into charming Los Olivos to do a wine tasting and chose Carhartt Vineyards. The tasting room is compact and sweet as can be and Kaylee and Dylan, the pourers, were more than happy to chat.
To cap off my plant filled, wine country day, I headed over to J. Woeste to check out all the succulent goodness, which is where the pictures were taken. The drive back over the San Marcos Pass is something you never tire of. It was still very clear and sunny which afforded killer views of the ocean and a couple of the Channel Islands. A blissful day!
Here are some of my musings for this weekend:
Plenty of fish in the sea you say? Well, apparently not according to this.
The holidays are upon us so here's a 1 pitcher recipe for a fabulous cocktail. This apple cider sangria will get you & your guests in a festive mood in no time.
This creamy pumpkin pasta is real easy to put together & would be a great vegetarian option for your winter meals.
I so agree, pie crust is overrated. This crustless pumpkin pie with pecan streusel should find a way to your Christmas party dessert table.
No sauce needed? Yes please. This caramelized onion & fennel pizza with kalamata olives would be a great Friday night meal.
We all need a pictorial quote every now & then. This quote is so fitting in these holiday times of over spending & over indulging.
Portugal tends to get overlooked as a European travel destination but I've enjoyed my few trips there. Monsterrate Park is magical & the palace sublime.
Happy Holidays!
Best,