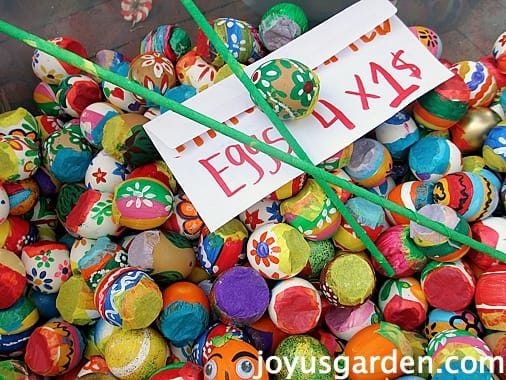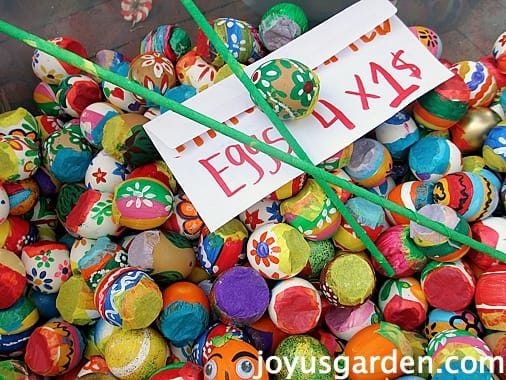 Fiesta, or Old Spanish Days, is Santa Barbara's 88 year-old tradition of celebrating its Spanish heritage.  For us, and all visitors who attend, it's 5 days of a good time day and night.   This quote, taken directly off the brochure, says it all: ""Old Spanish Days Fiesta has grown in stature and reputation to become one of the best known regional festivals in the United States." I love the colors of Fiesta.  And because Garden Gluttony is a "feast of all senses", I'll start the pictures for your viewing pleasure. Have fun and viva la fiesta!
Dancers
Music and dancing are at the center of Fiesta.  It's taken very seriously as the Spirit of Fiesta auditions start in January for the August event.  Here are some of the dancers in beautiful flamenco dresses – when they kick and twirl, it's a riot of color!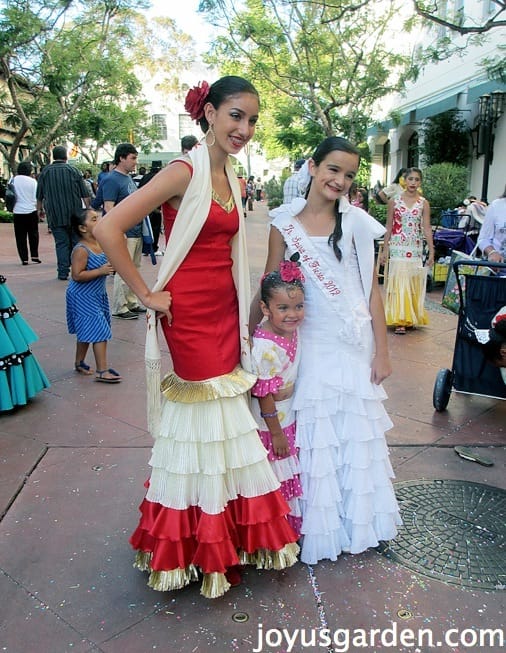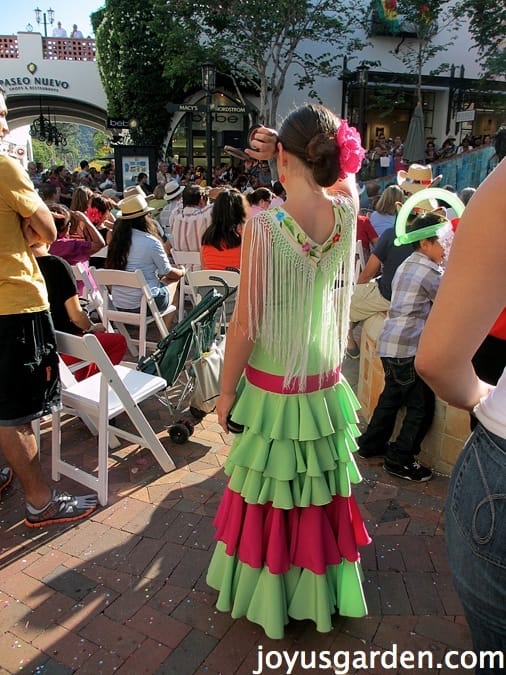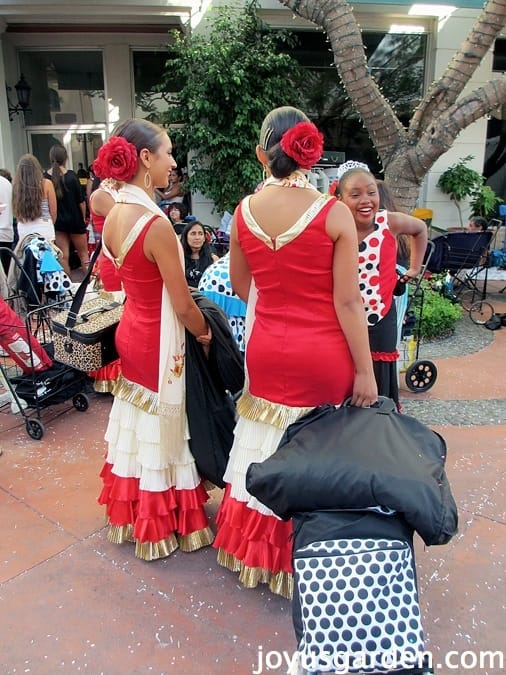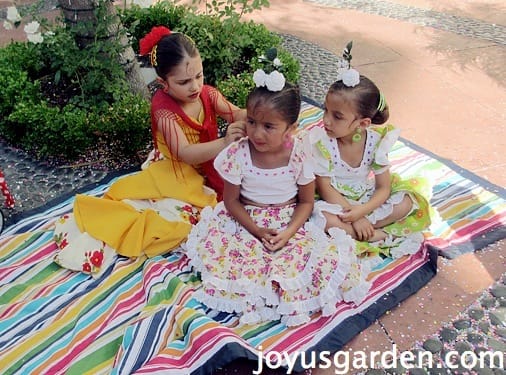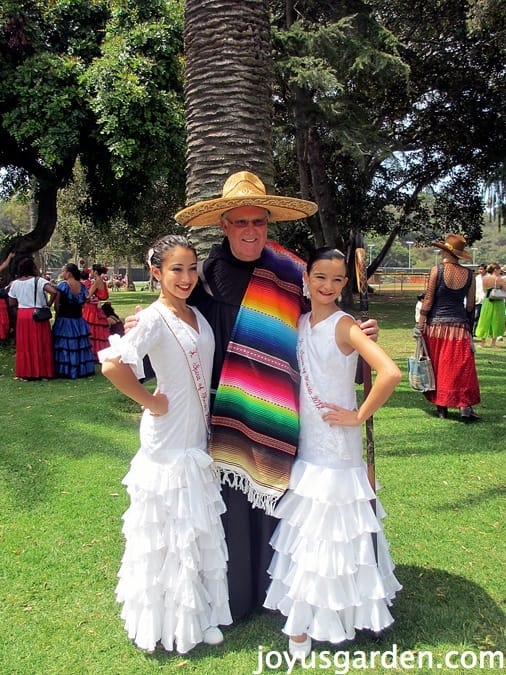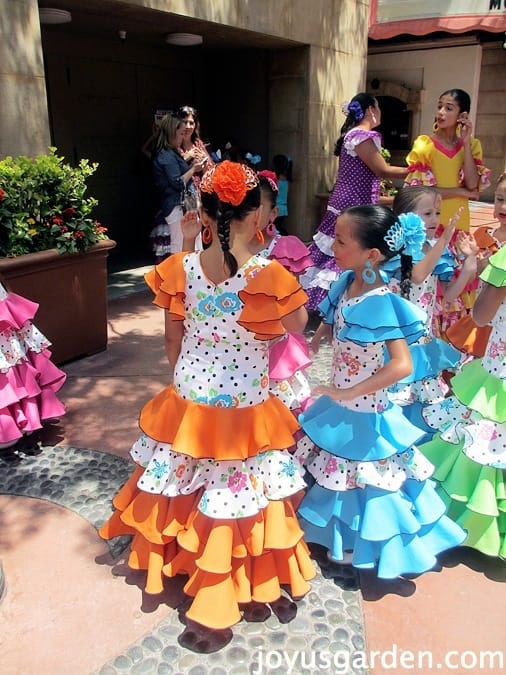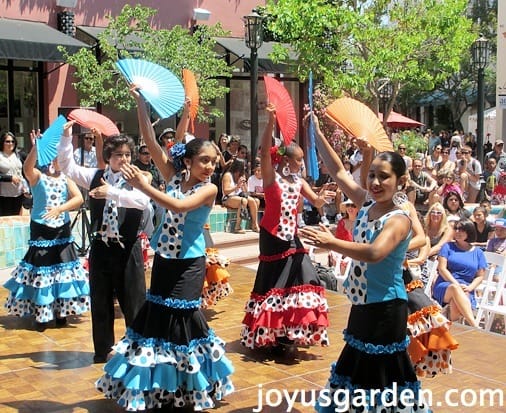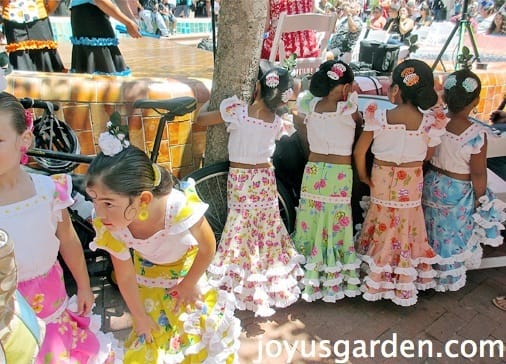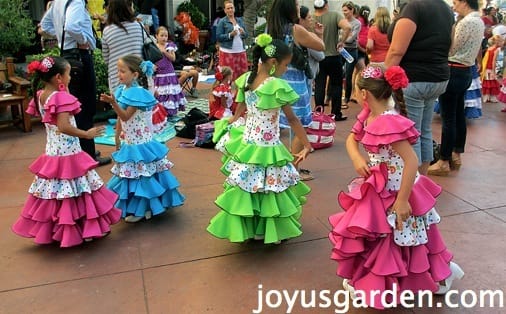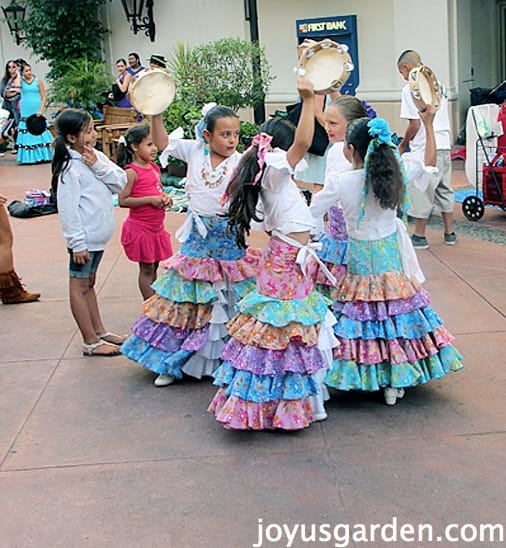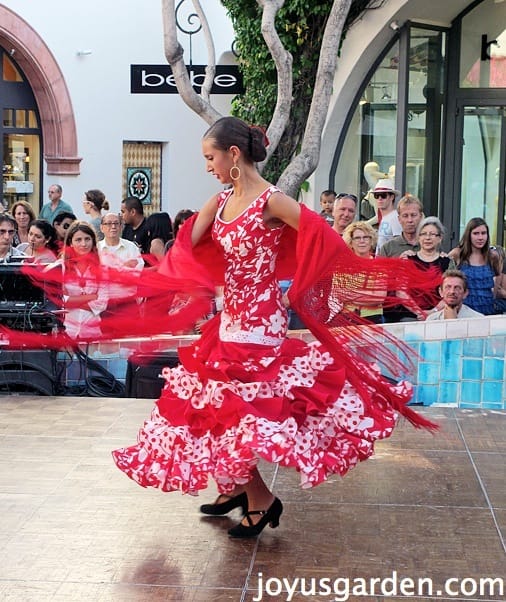 Cascarones
These confetti-filled eggs are sold on every block of downtown Santa Barbara and at all the events.  Originating in China and then brought to Europe, men would throw them at women they fancied.  At this event, anyone is a moving target and subject to a confetti shower.  Having a cascarone broken over your head is said to bring you good luck!  If there are not enough painted egg photos for you here then check out our previous post on cascarones.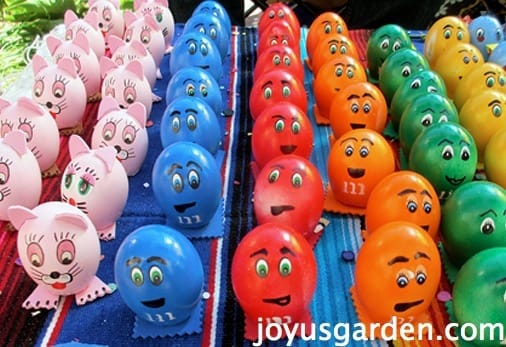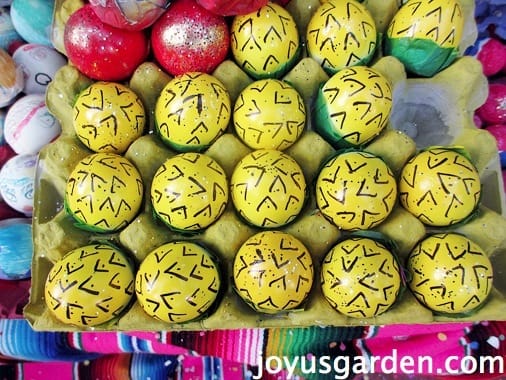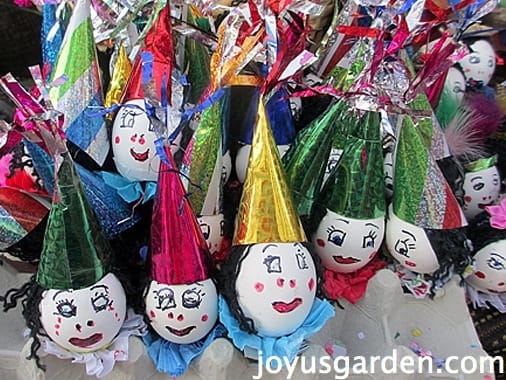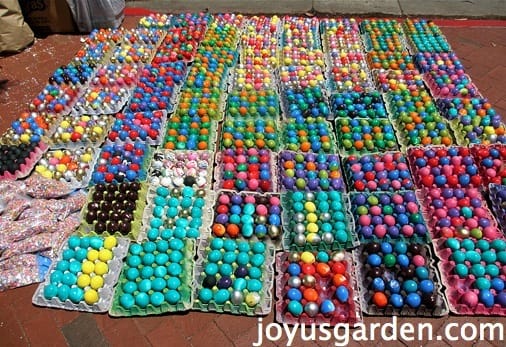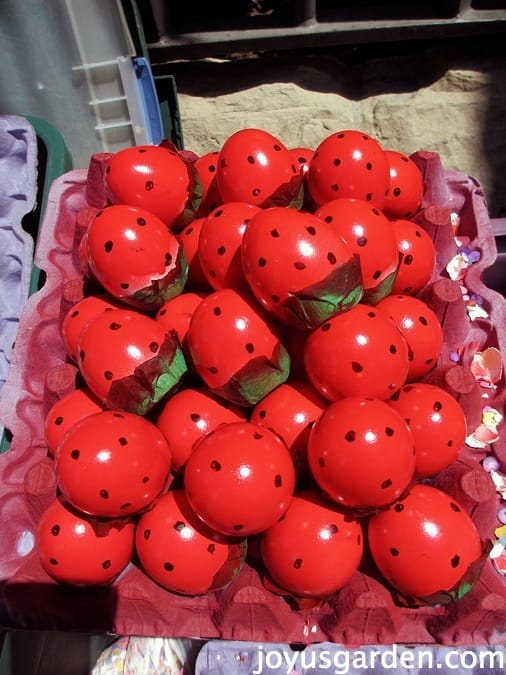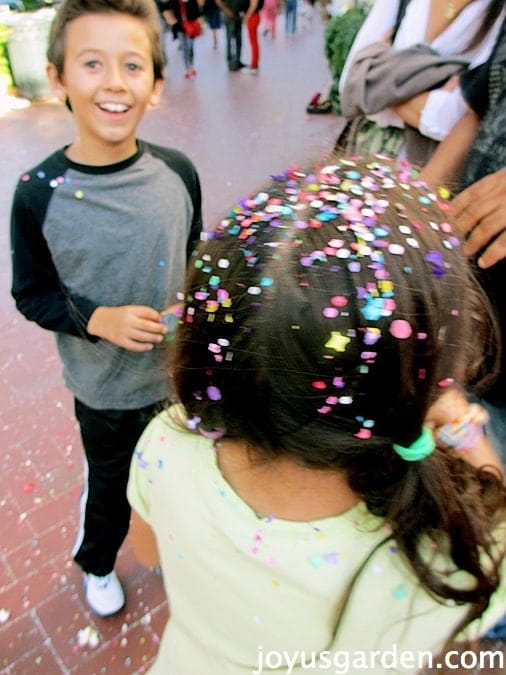 Horses
The parade is the largest equestrian event in the West and one of the largest in the USA.  If you like beautiful horses, riders and carriages, then this is the spectacle for you!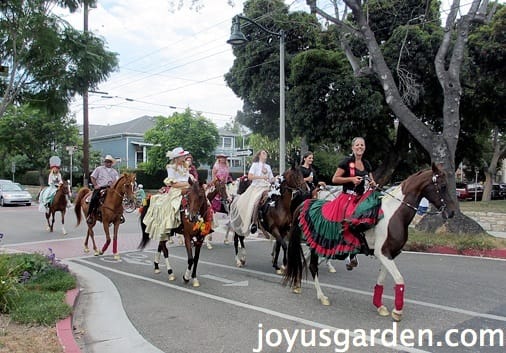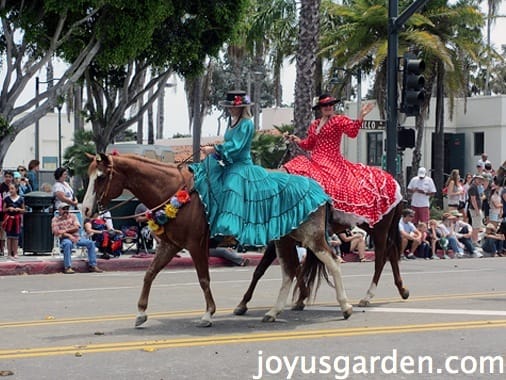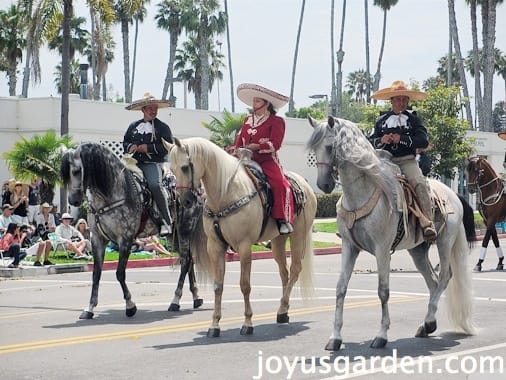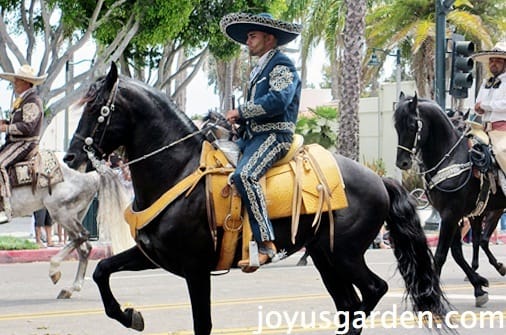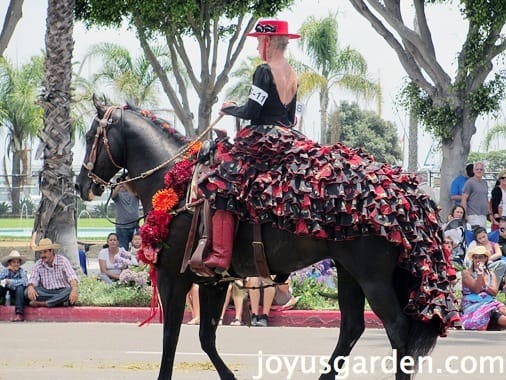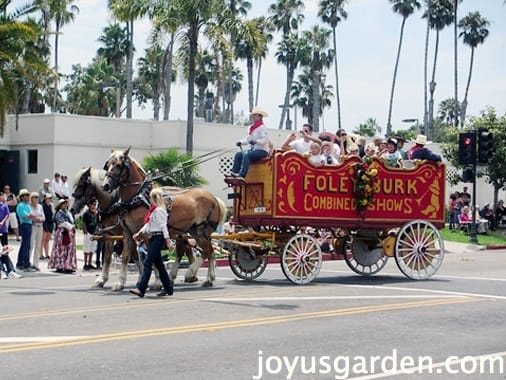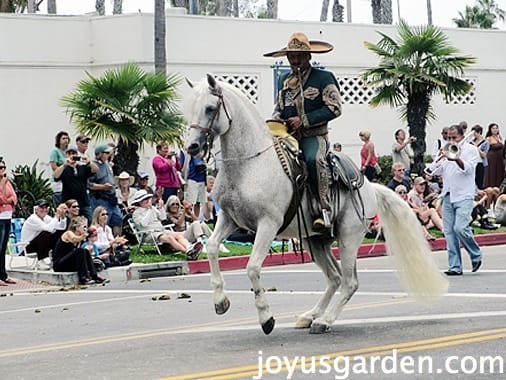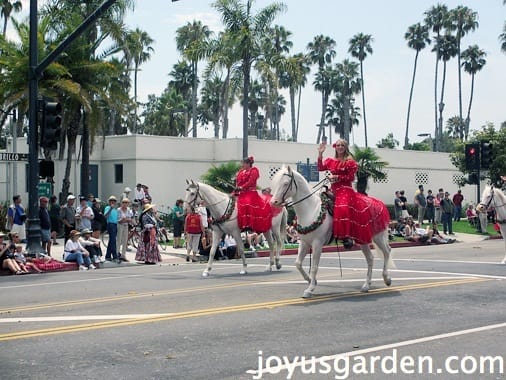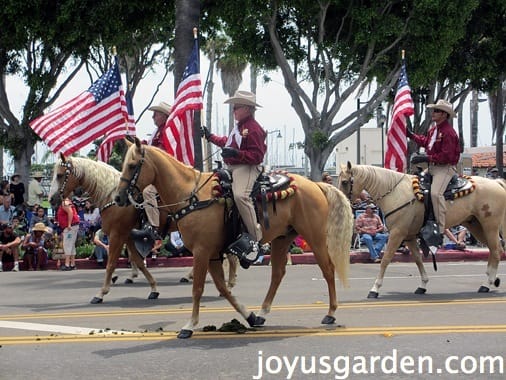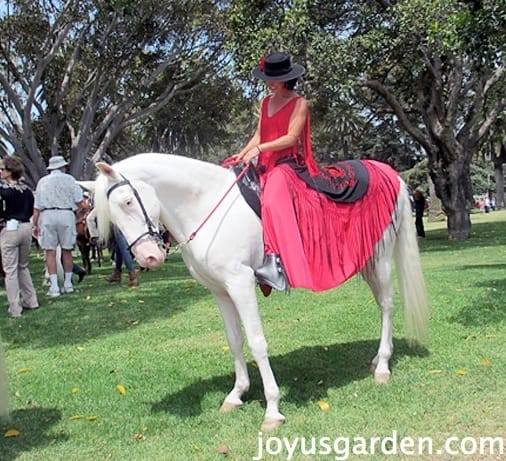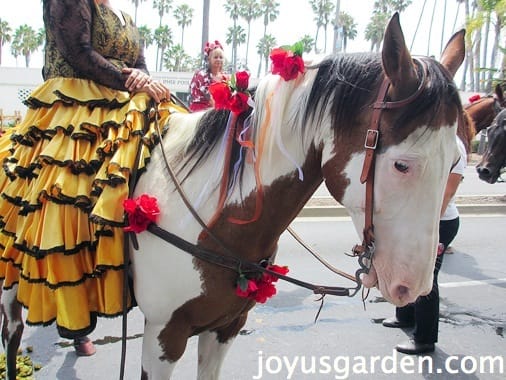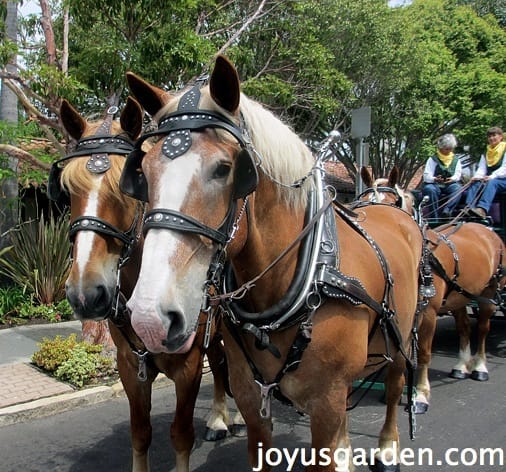 Flowers
It's a floral fiesta!  Women wear flowers in their hair, horses and carriages are decorated with them and they are sold throughout the city in every color.  Never too many flowers in my opinion – you can see more floats and carriages adorned with flowers in this previous post.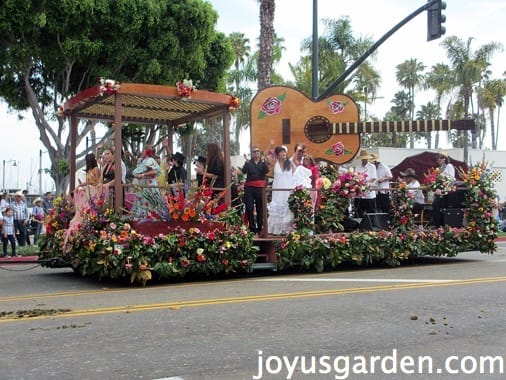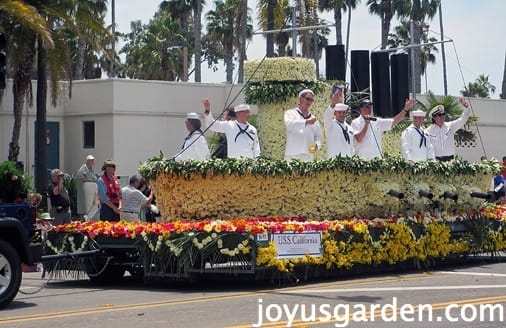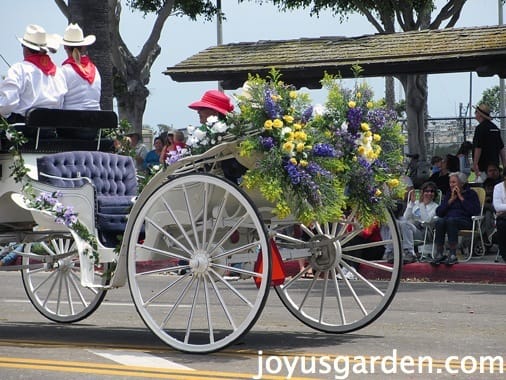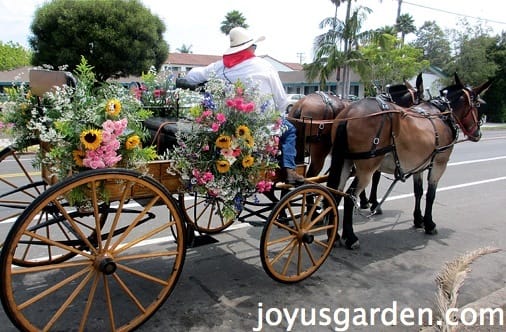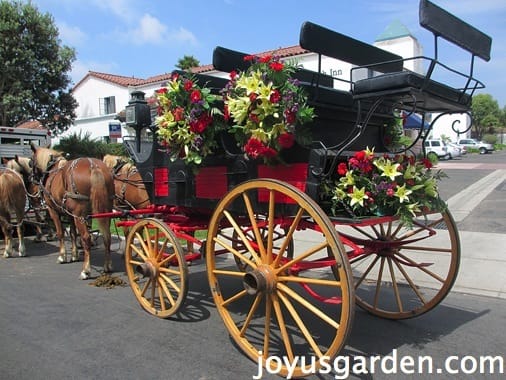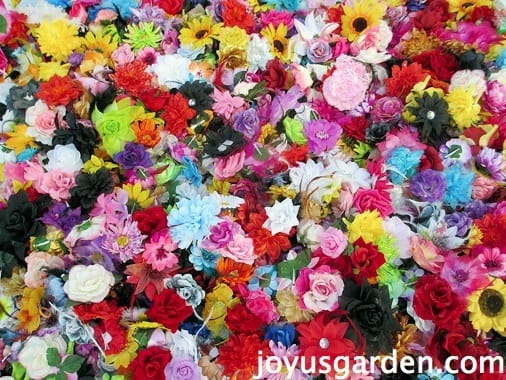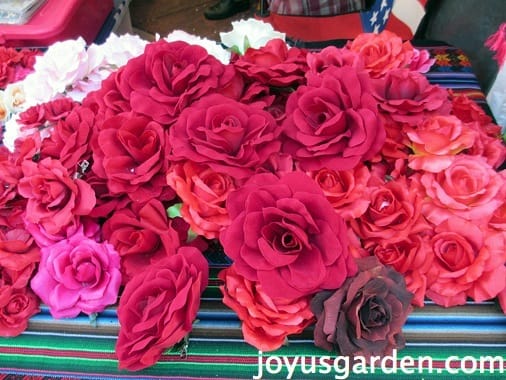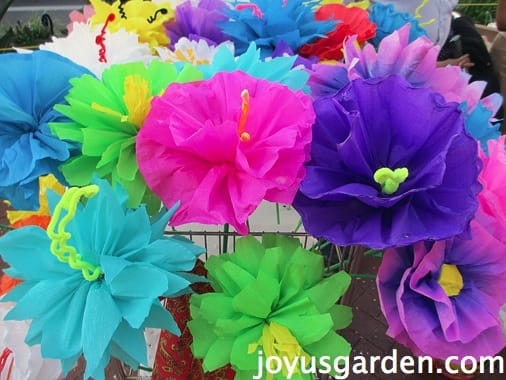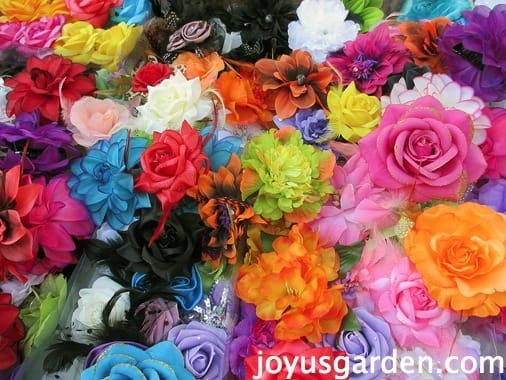 Mercado
The marketplace is the center of life in Spain and Mexico – where people meet every day.  Here are a few photos from the mercado at De La Guerra Plaza.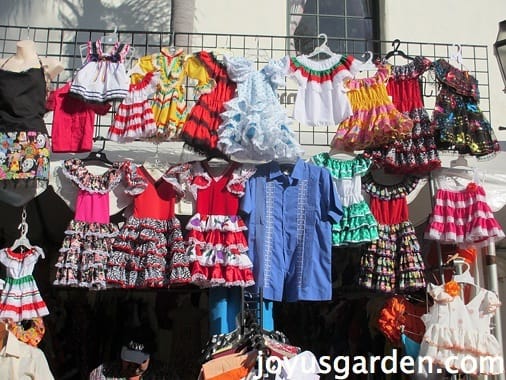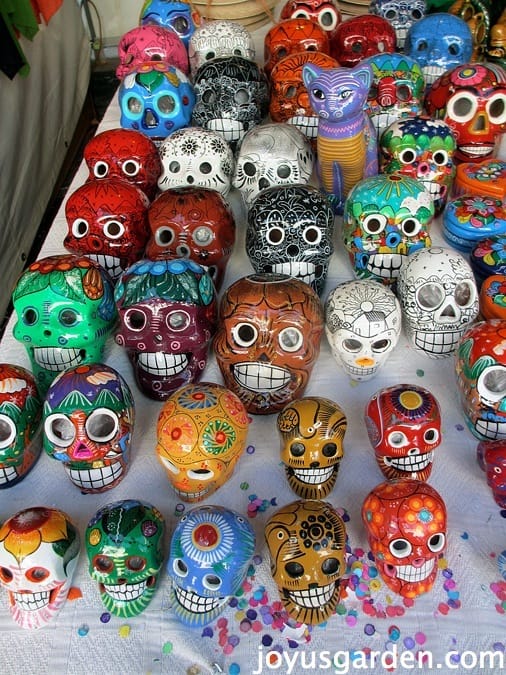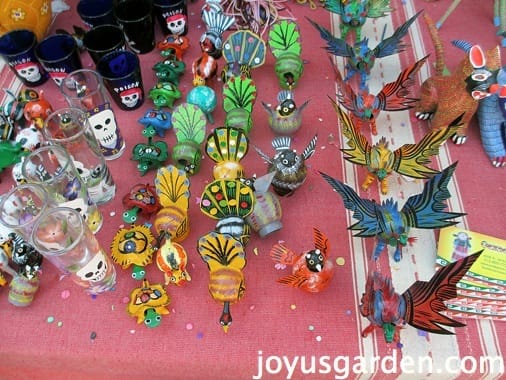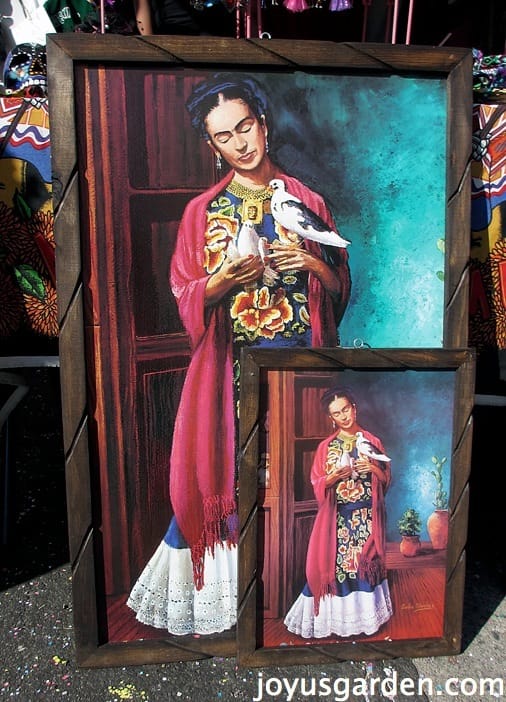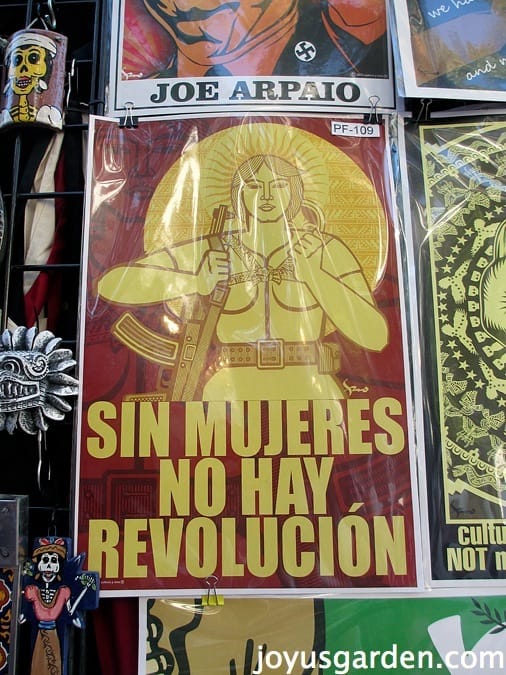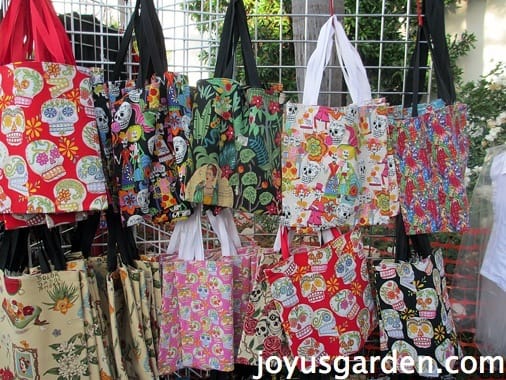 Fiesta always takes place the first week of August.  Why not come and join the festivities next year for some big time fun?  If sensory overload sets in and you need a break from fiesta-ing … then simply rejuvenate on one of our many beaches!