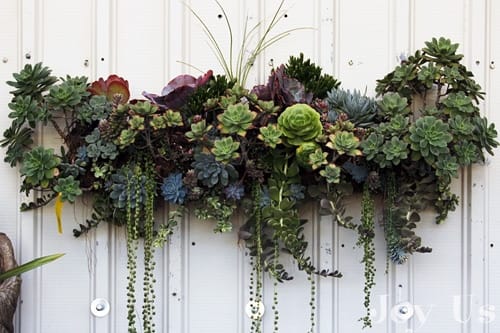 Succulents – I just love them!  Wacky shapes, the variety of colors and sizes available make them oh so appealing.  And, most of them flower in an assortment of colors.  They are easy to maintain, require little water and are very easy to propagate.  Simply heel them off (make a clean cut and let the end of the stem dry out) and leave them in a bright but dry location for 1-4 months.   You will see the roots starting to appear and then they are ready for their new homes.  They don't mind a little crowding and I've left them to "duke it out", happily cohabiting in the same pot or spot in the garden.  Be sure to check out our latest video, "Planting Succulents In A Container" on how to propagate and plant succulents at the end of this post.
Succulent planters are quite the rage these days as you can see from the pictures below. These beauties were seen at Island View Nursery in Carpinteria, Dana Point Nursery in Dana Point and Roger's Gardens in Corona Del Mar – all are in California.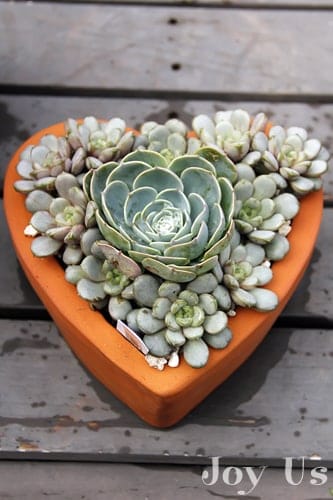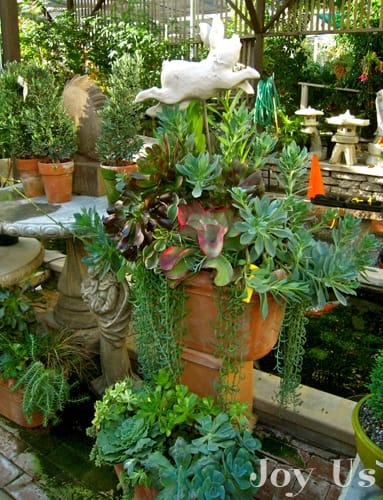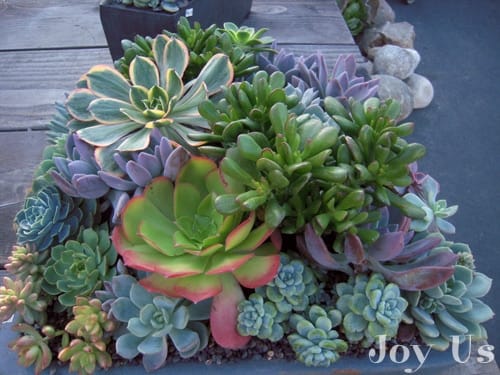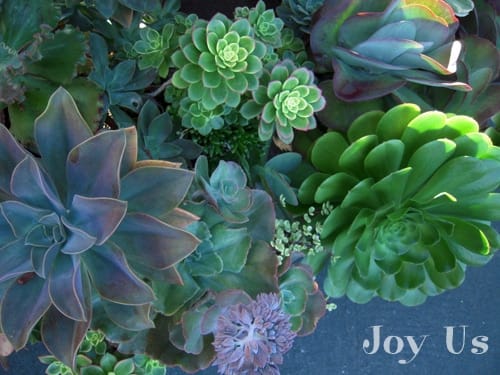 If you decide to make your own, be sure to use a potting mix which drains freely or a cactus mix.  I mix in a little worm compost and top with compost at planting time. Every spring, I do that again.  Many of my succulents growing outdoors are in partial shade – indoors I've found they like bright light or full sun.  Most of all, ease up on the visits with the watering can and keep them dry.  Otherwise, you'll be killing them with what you think is kindness!